Binggrae is giving away one year's supply of ice cream and flavoured milk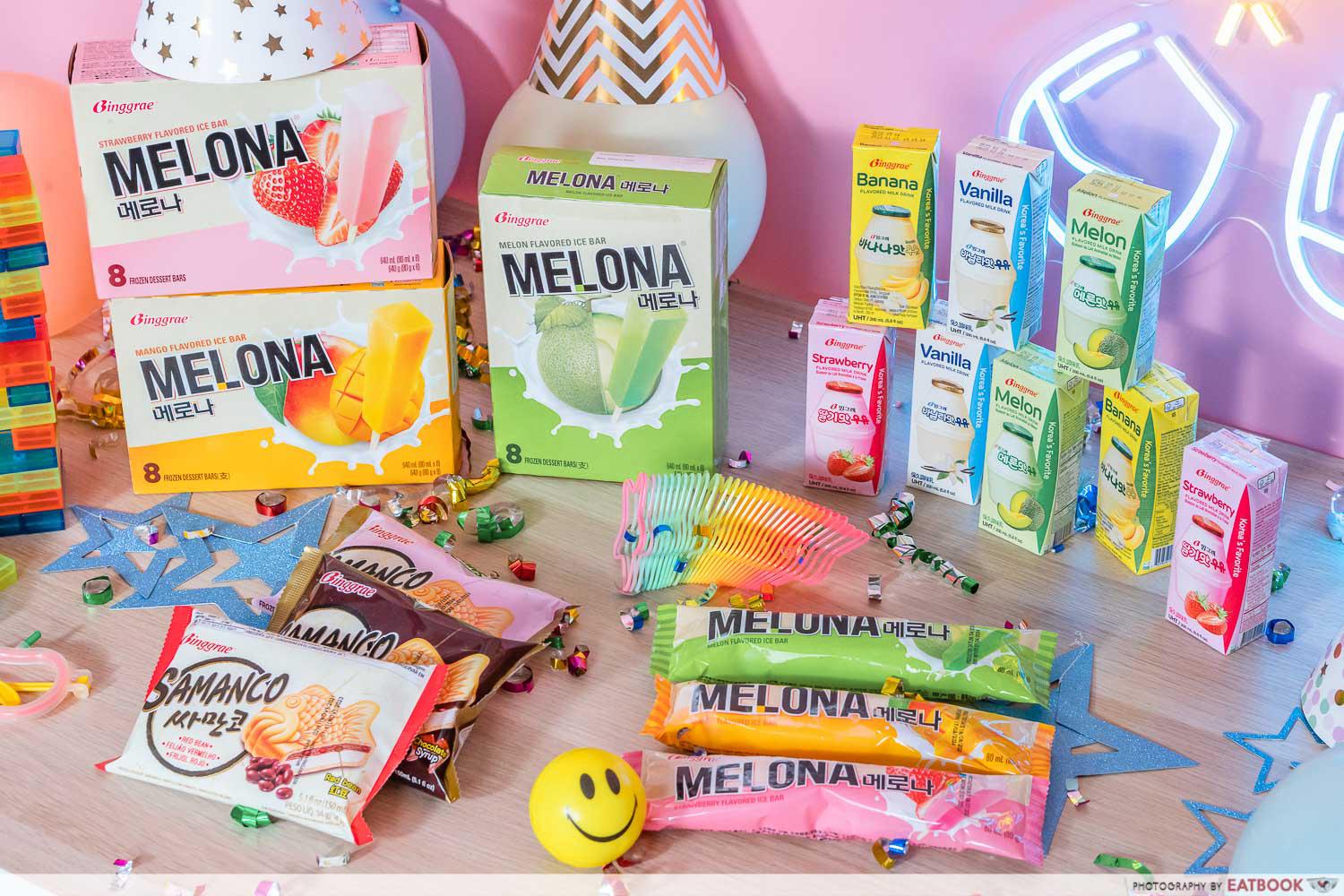 If there's one convenience store product that I used to always make a beeline for in Korea, it's banana milk━not any banana milk, but the iconic Binggrae version. Imagine my delight to have it readily available locally now, along with a whole selection of Binggrae's ice cream products.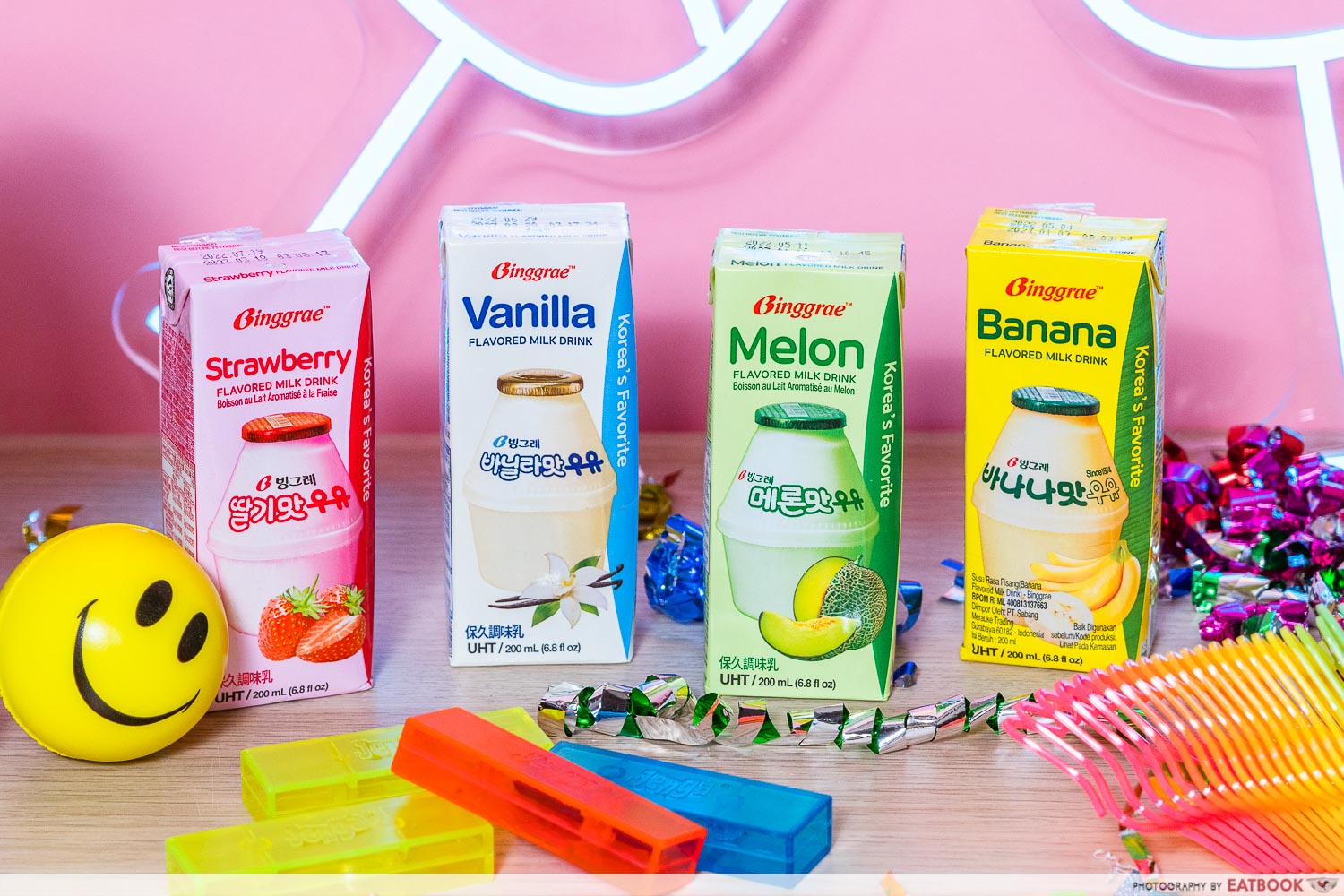 Heads up if you're a fan of their halal-certified flavoured milks, Melona, and Samanco like I am: there's a Binggrae giveaway that's happening right now, and you could stand to win a whole year's worth of products!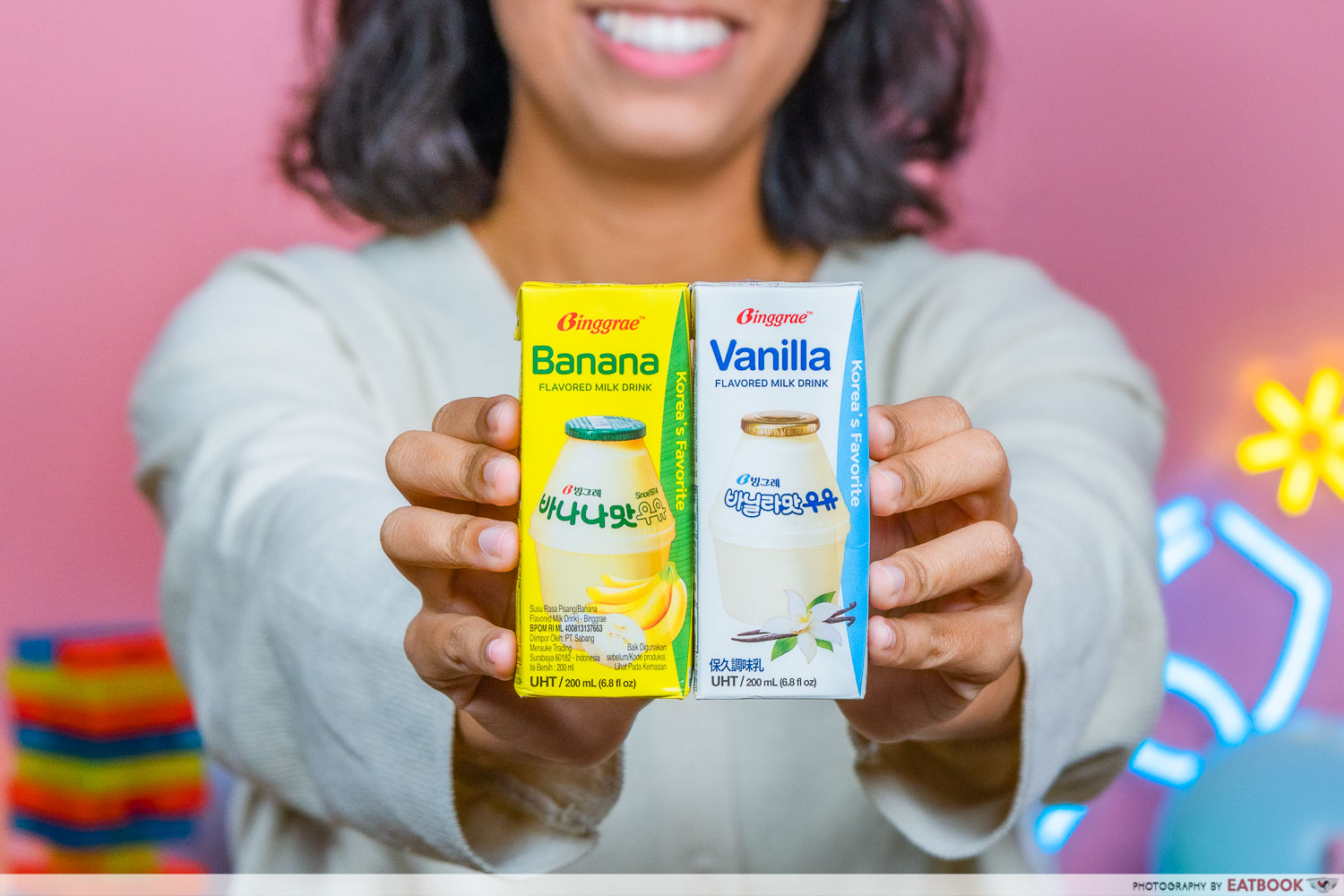 Some trivia about the brand and their banana milk━founded in 1967, Binggrae's first product was actually ice cream, before Banana Flavored Milk Drink was released in June 1974. It was such a hit that they're said to have sold 800,000 serves of this banana milk each day that year, and a whopping six billion to date in Korea alone.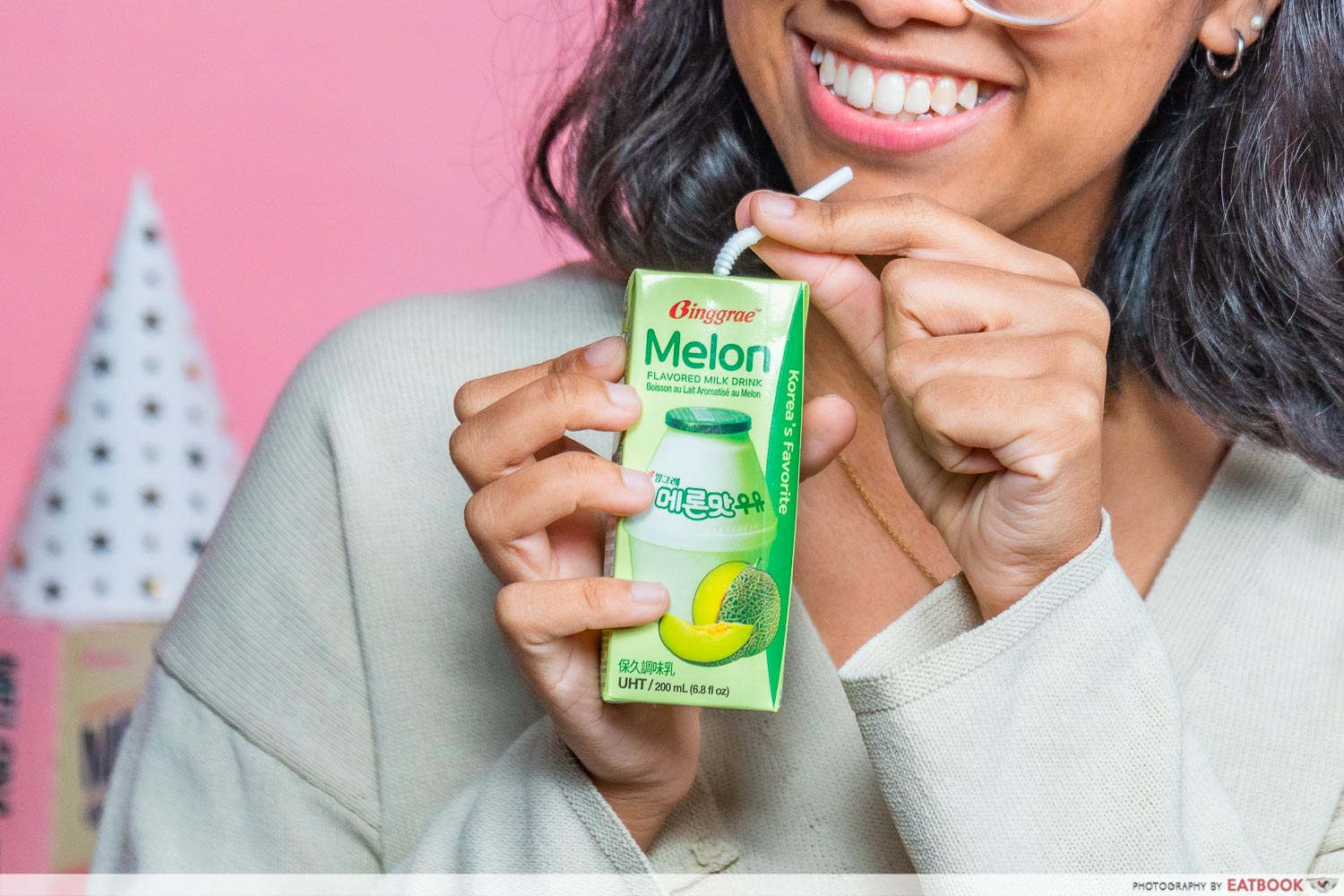 Besides the Banana Flavored Milk Drink, which you might have spotted in many a K-drama, other flavours you can find in Singapore include Vanilla, Melon, and even Strawberry.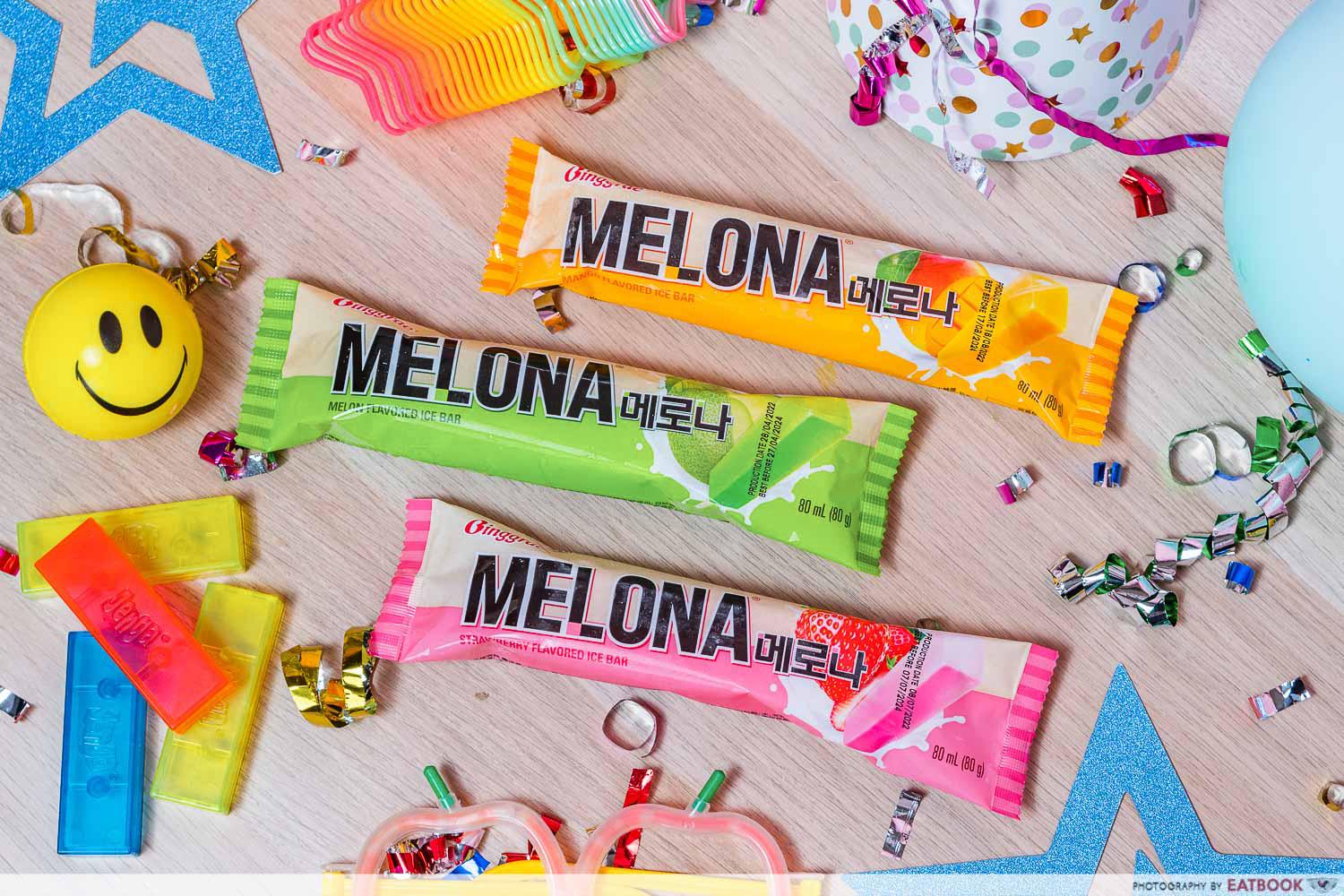 "올때 메로나!" (Oltaee Melona) is a phrase you'll commonly hear in Korea, which translates to "When you come, (bring) Melona!" It originated from the story of a person who accidentally texted her courier a request to bring Melona ice cream instead of her sister, both of whom were arriving shortly.
It's now widely used in jest, or to wish your family and friends a safe and early return home as they head out━with the upcoming end-of-year festivities, there's no better time than now to spread the Melona love and smiles!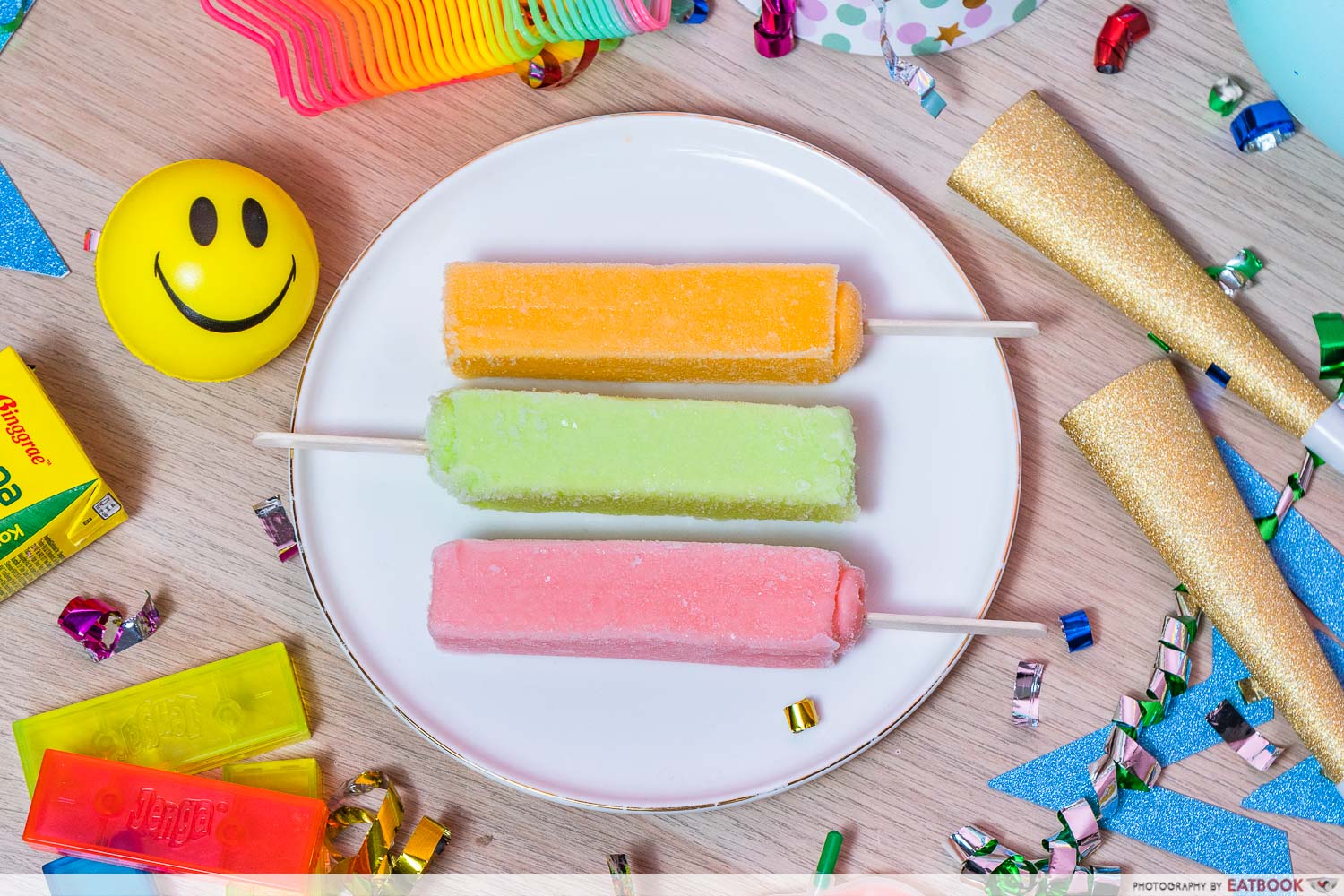 Otherwise, these pastel-coloured popsicles are a great addition to any EOY party, especially if you're having a K-themed one. Stock up on Korea's most popular ice cream, in their bestselling Melon, and throw in some sticks of Strawberry and Mango too for a variety of flavours.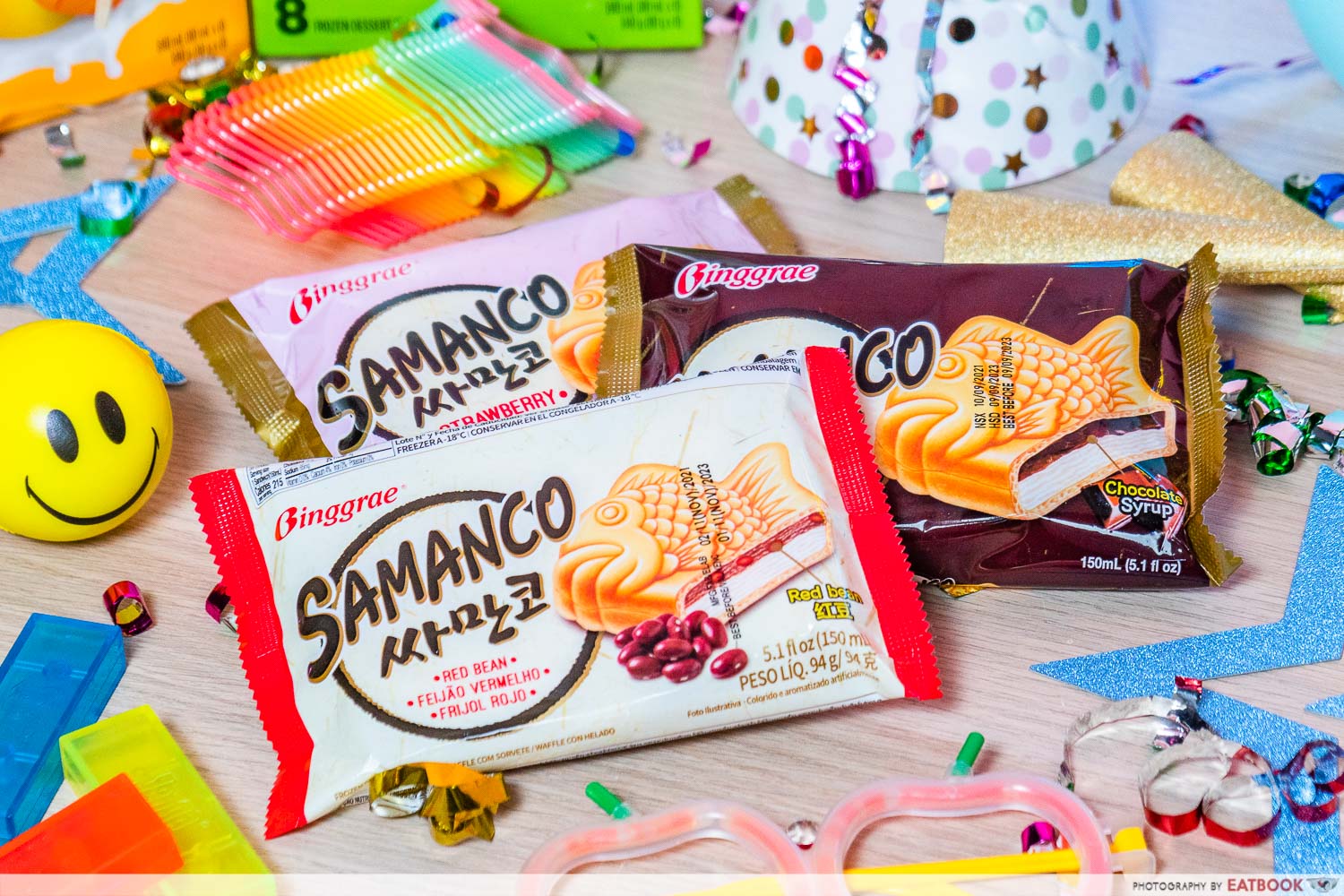 If you're not all that into fruity stuff, then Binggrae also has Samanco ice creams too.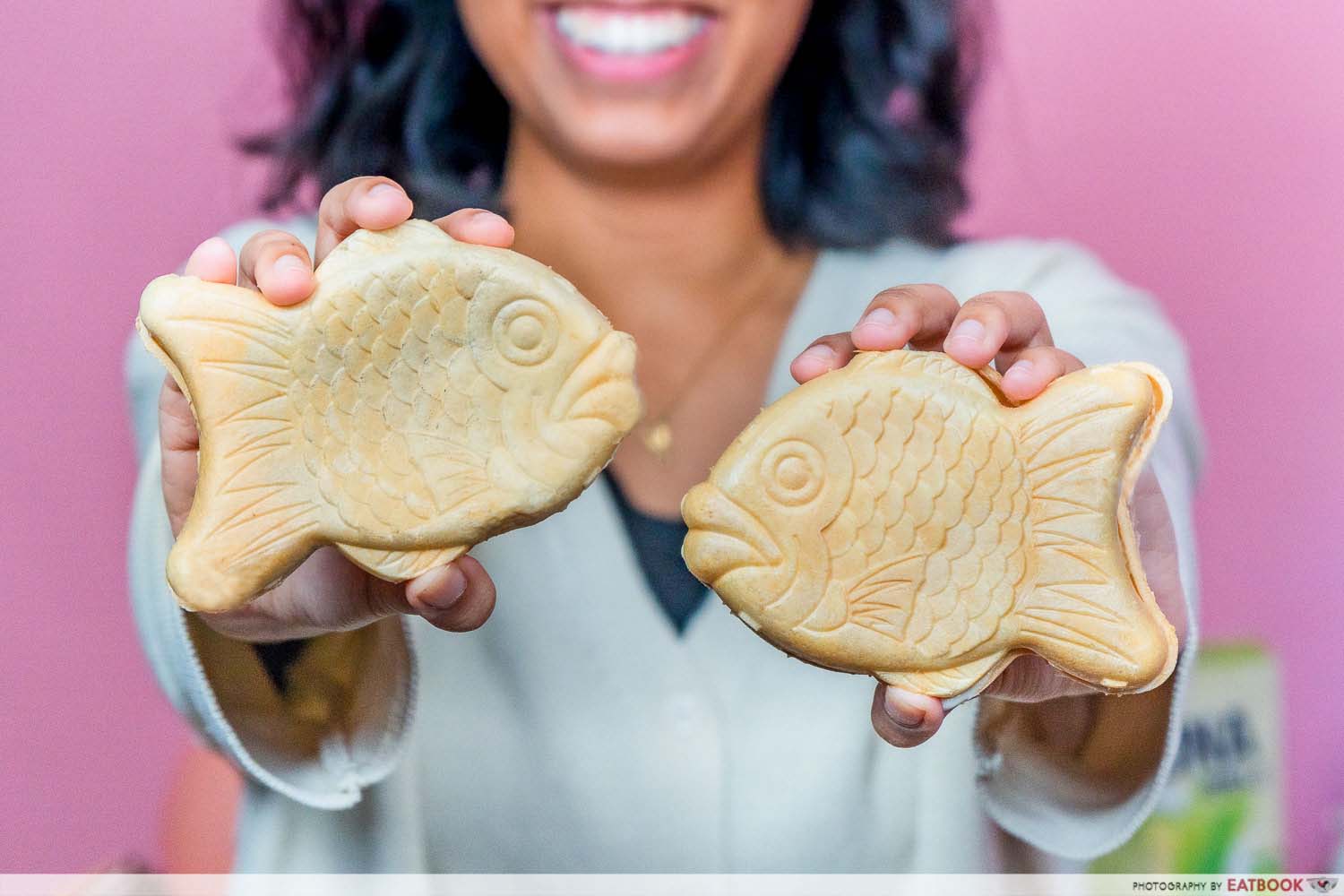 They're inspired by bungeo-ppang, AKA carp bread, which is one of the most popular winter street snacks in Korea, except these have ice cream too.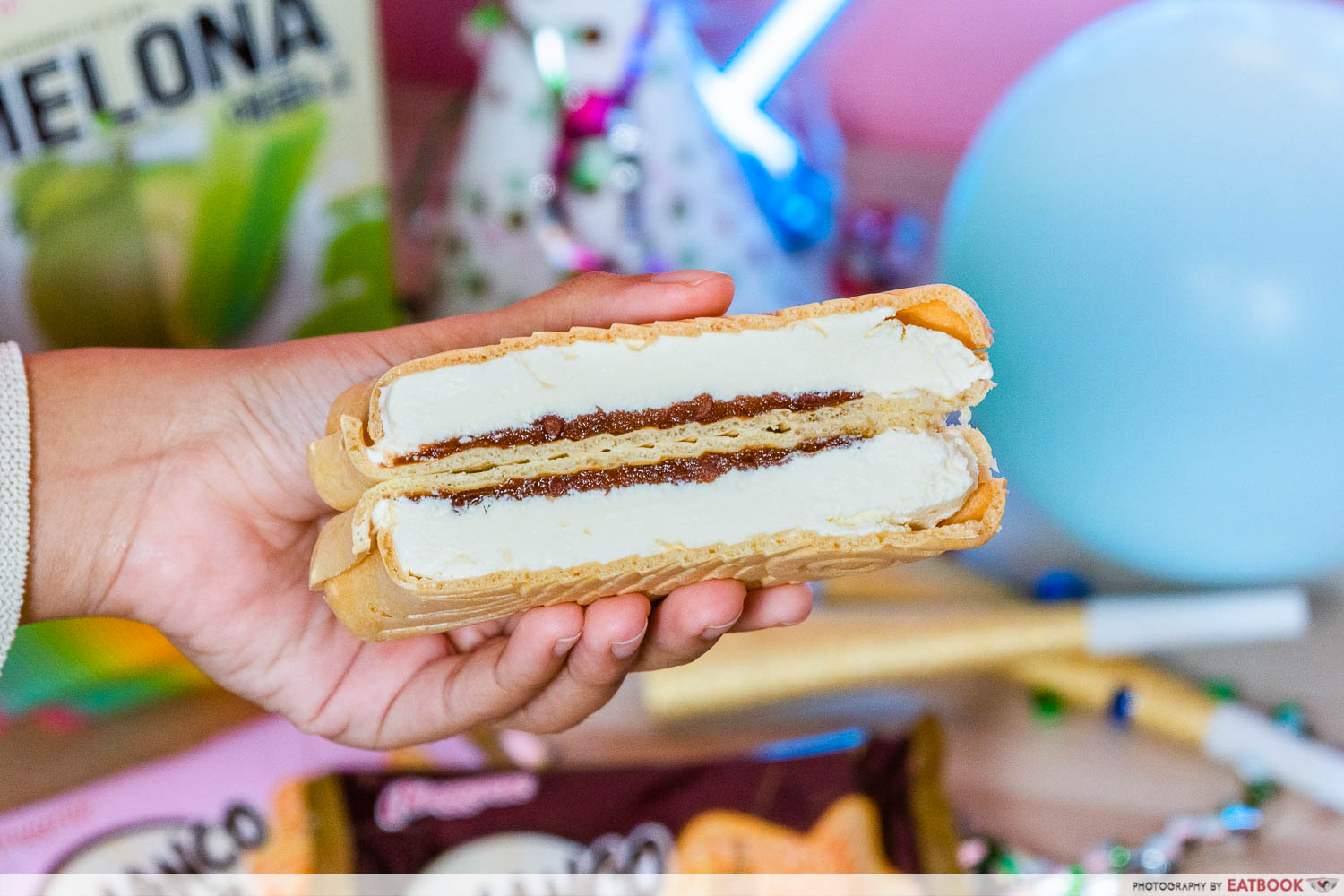 You'll also find a layer of the classic red bean filling in these, enhanced by the creamy vanilla ice cream; alternatively, the Chocolate version stars chocolate syrup in place of azuki paste, all wrapped within the fish-shaped waffle. It comes in Strawberry and Green Tea flavours too!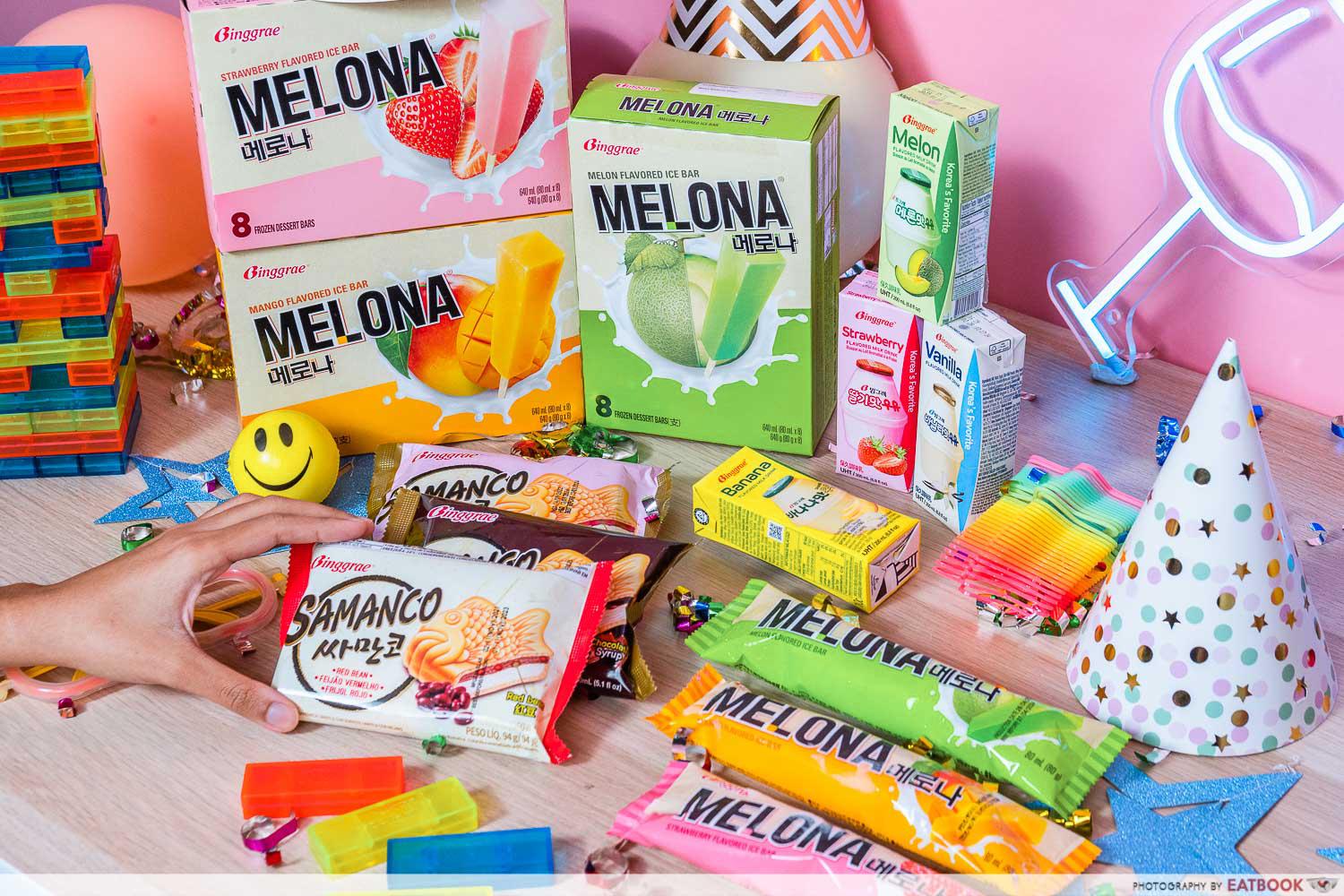 Individually packed, like the Melona popsicles, the Samanco ice creams are a tasty and convenient way to settle the desserts at any party. With their colourful packaging, easy-to-love flavours, and massive popularity, you're definitely going to be winning many hearts and smiles the moment you whip these Binggrae treats out.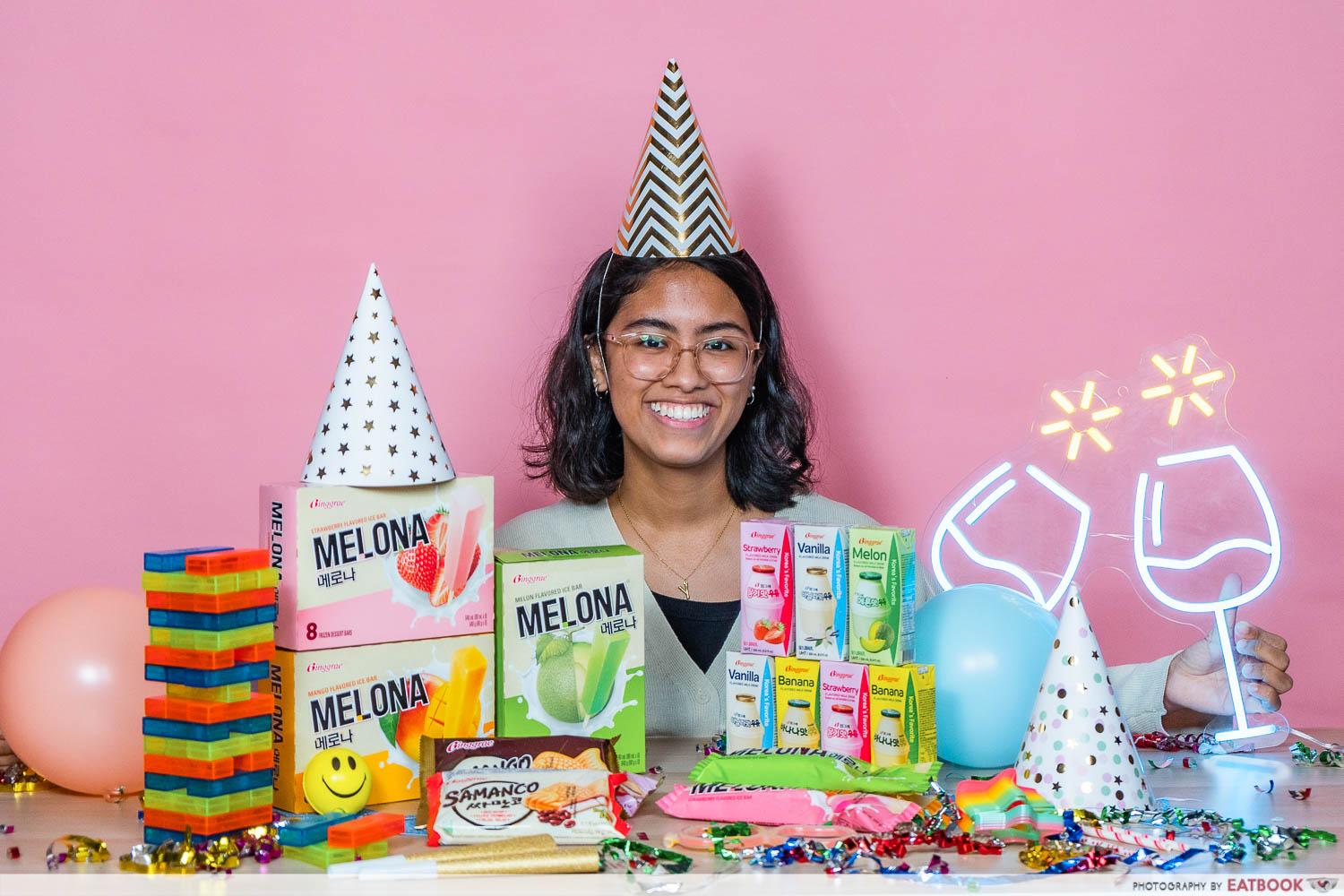 These Korean-imported yummies are available at all leading supermarkets, Korean speciality marts, and online grocers such as RedMart. Be one of five lucky winners to walk away with a whole year's supply of Binggrae products! Simply follow Binggrae's Instagram account, like this giveaway post, and tag a friend who brings you smiles! Terms and conditions apply.
Photos taken by John Lery Villanueva.
This post was brought to you by Binggrae.