Head to Box n Sticks for good Japanese food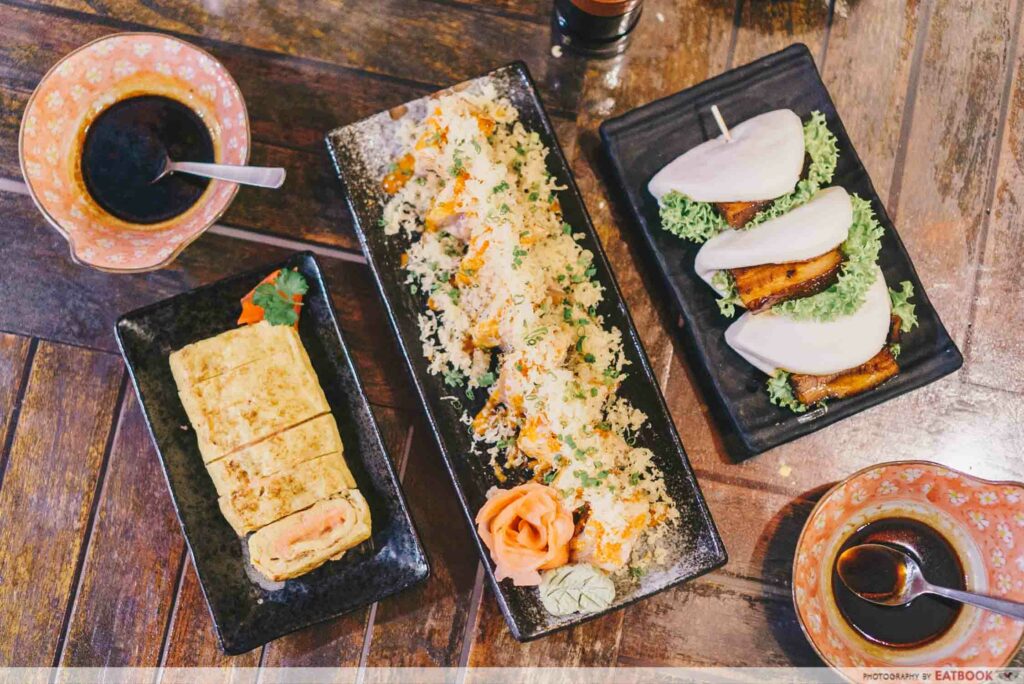 Singapore is synonymous with good food. And it's because of this fact that many restaurants have difficulty holding their weight, with some struggling to stay open for more than a year. Box n Sticks is not one of such restaurants. Situated at the bustling Kampong Glam area for nine years, the humble izakaya lures in a huge crowd of hungry diners every day, thanks to their tasty dishes and affordable drinks. 
Food at Box n Sticks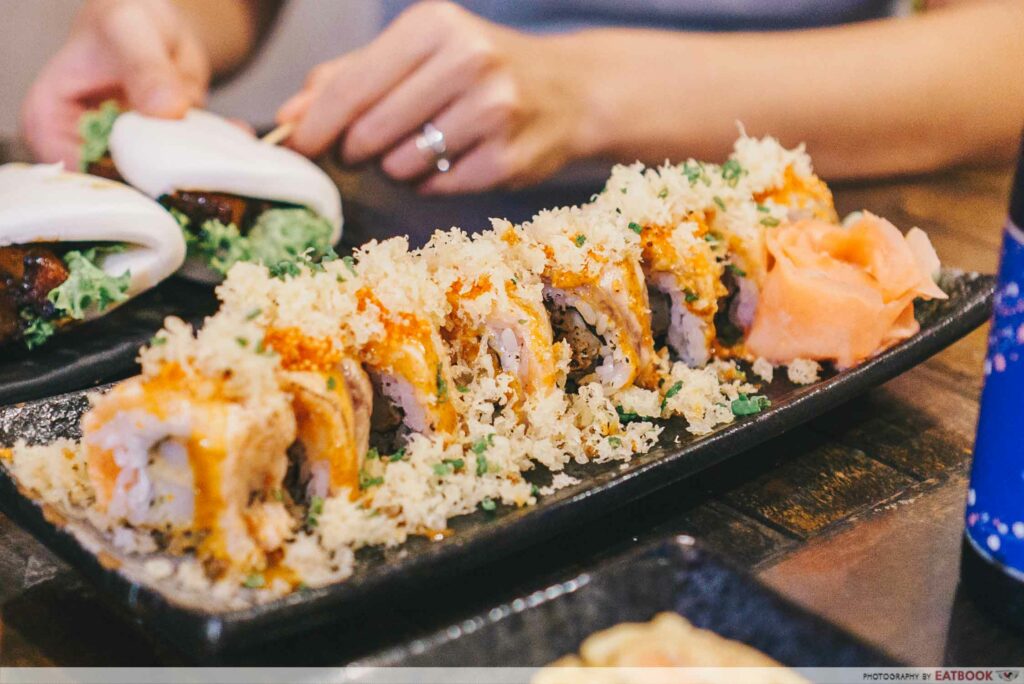 Their menu is huge, with plenty of pocket-friendly rice bowls, Japanese pasta and bento boxes. But as our main intent was to grab a tipple, we decided to opt for smaller plates to share instead. And what better dish to share than a maki roll? 
To cater to Singaporeans' penchant for spice, the Spicy Aburi Seafood Maki ($18.90+), which comes with torched salmon, prawn tempura and crab stick, features a house-made sauce made from a blend of chillies.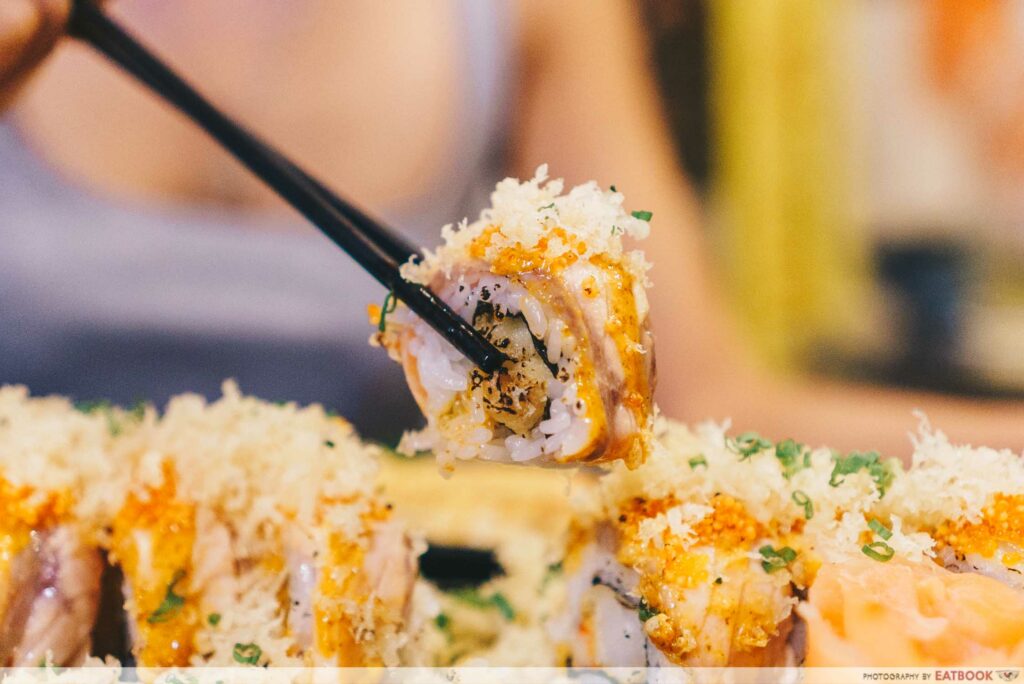 We especially enjoyed the fried tempura bits and tobiko dotting the maki, as they went really well with the jug of beer we had on the side.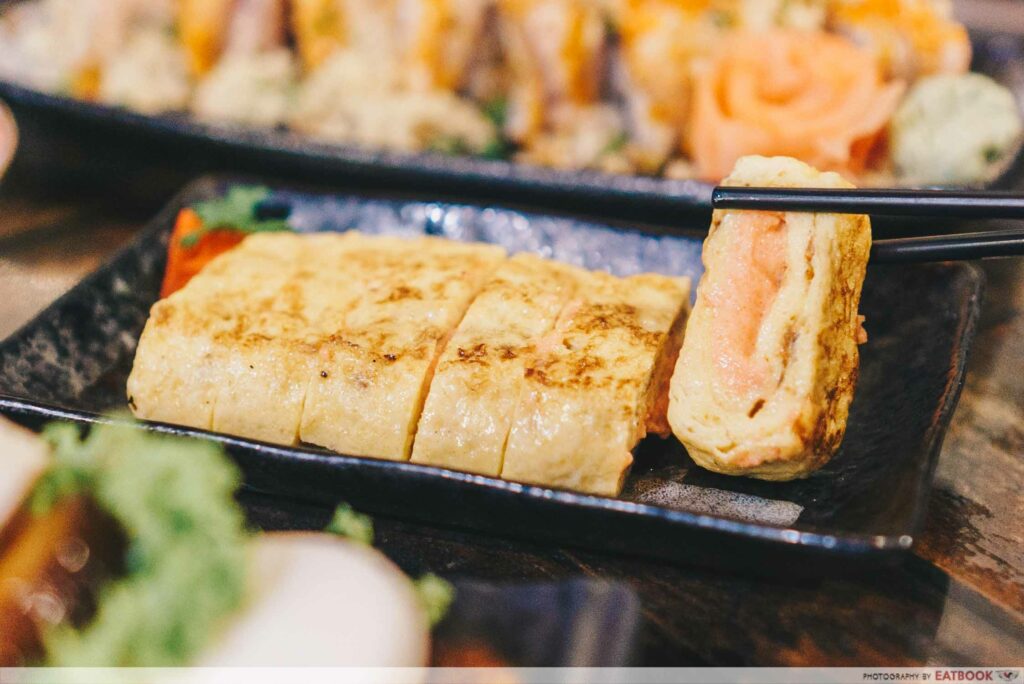 As fans of all things mentaiko, we decided to order the Tamago Mentaiyaki ($10.80+). The fluffy egg was nicely rolled with a generous filling of oozy pink mentaiko sauce. It is freshly made to order, so we had to wait for a little while as we were there when it was full house.
A marriage of sweet and savoury notes, the rounded sweetness of the egg, which comes from sweet rice wine and dashi, was balanced by the creamy, briny mentaiko. It brought upon an interesting play on flavours, making this simple dish extremely addictive. 
The only complaint my dining companion and I had was that there was too much sauce in the centre of the egg, such that there wasn't enough of that tamago goodness to mop it all up.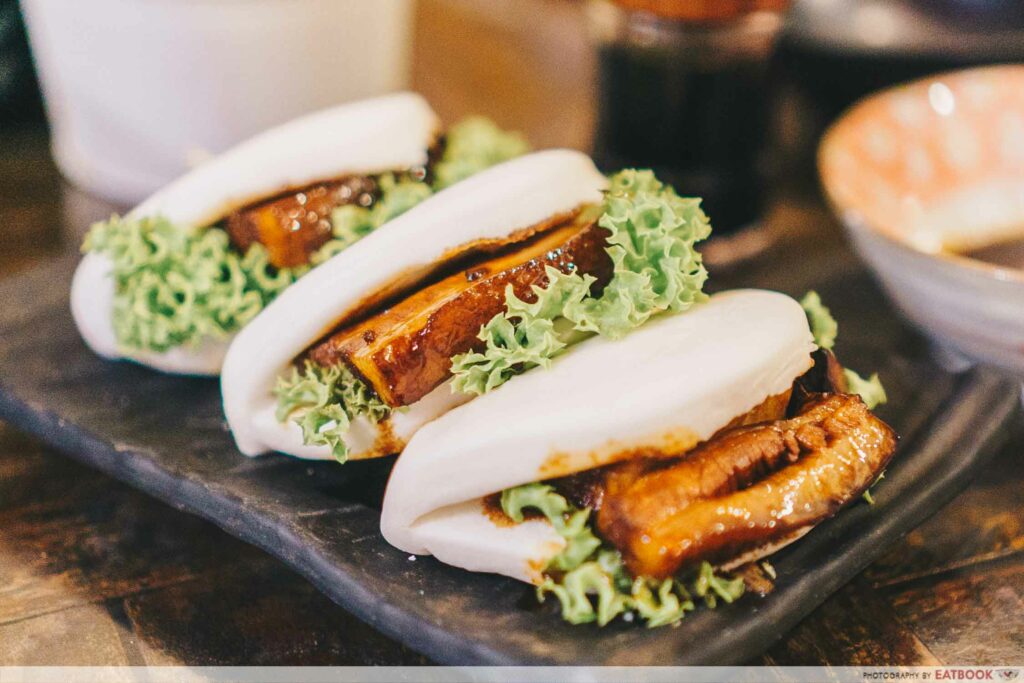 We were recommended the Signature Buta Kakuni Buns ($9.80+), which is essentially kong bak pau.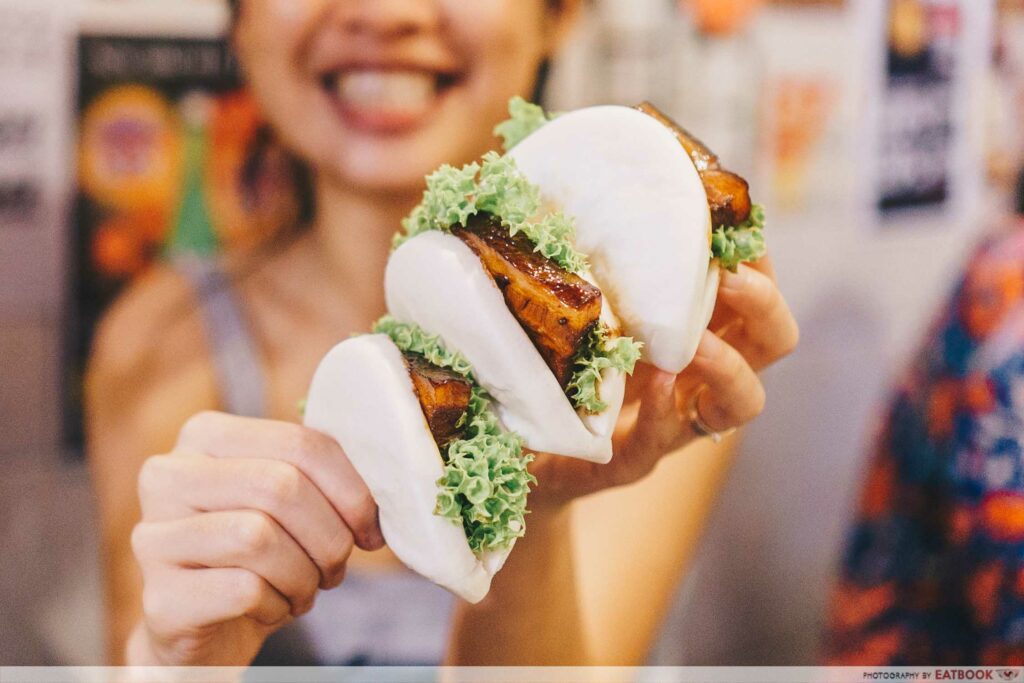 Served in threes on a skewer, the pillowy buns were highlighted by chunks of tender pork belly squares. I loved how they were served warm, making for a comforting dish to have when you're a little flushed from booze.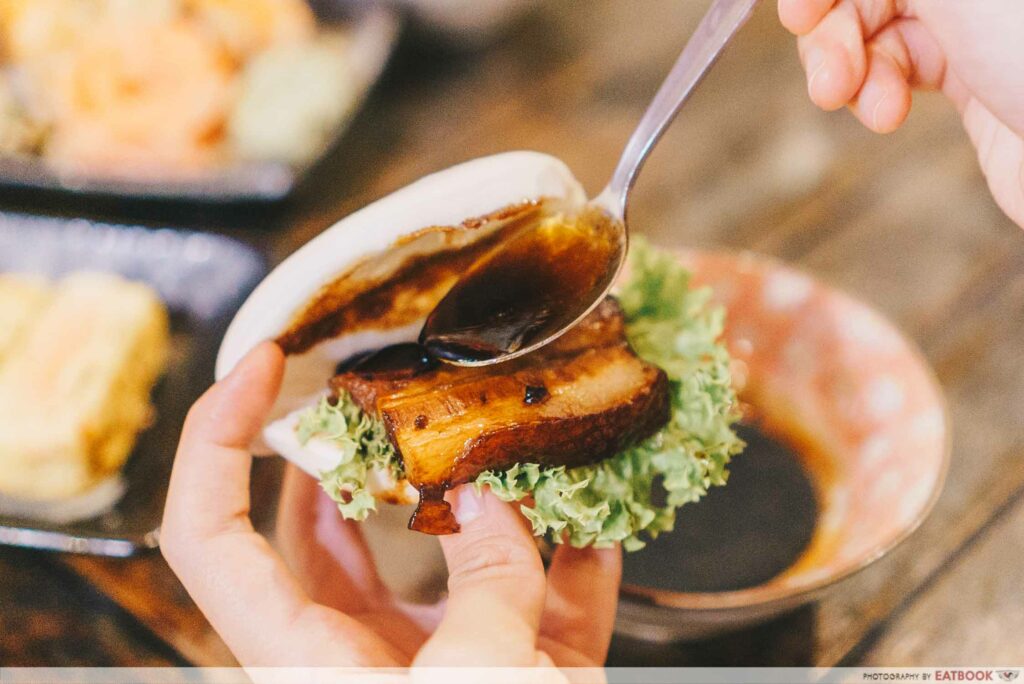 The buns also came with a bowl of sauce on the side. It was their signature house-made sauce, concocted when they first opened. After some probing, the owner revealed that it is a blend of their own special spices, dried sardines, kelp, carrots, soy sauce, mirin, and sake, with a hint of ginger and scallions.The sauce goes through a reduction, which turns it into a thick caramelised sauce. It's definitely a must to slather your buns with it for an added punch of umami flavour.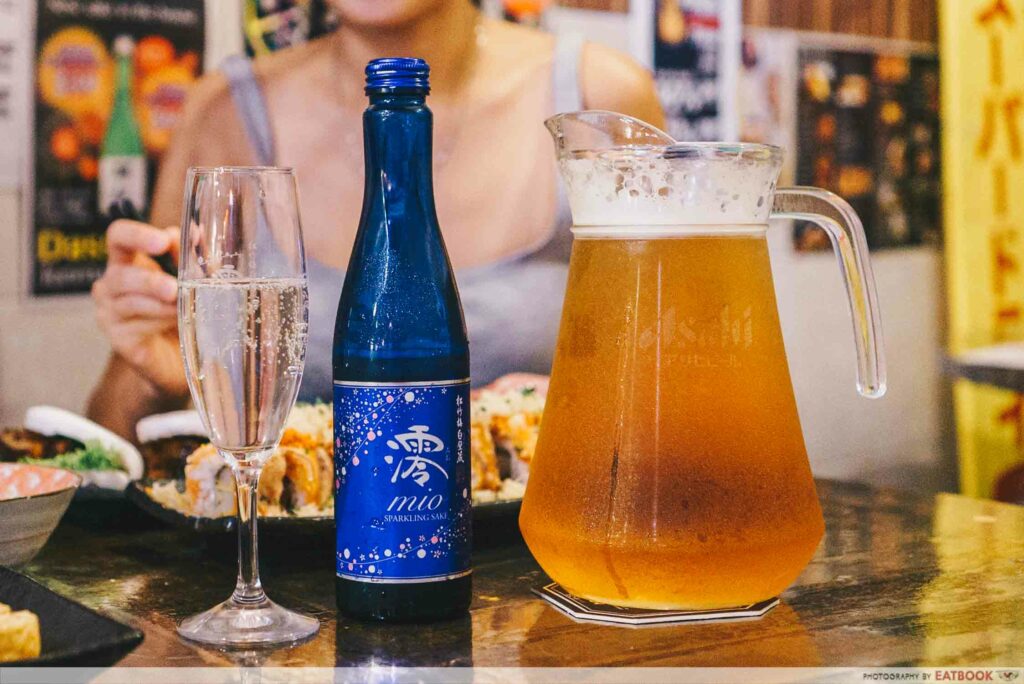 There's no point going to an izakaya if your intention is not to guzzle down a beer or two. And Box n Sticks is set on making your nights out more fun and cheaper, with their Rollin' Good Times offer.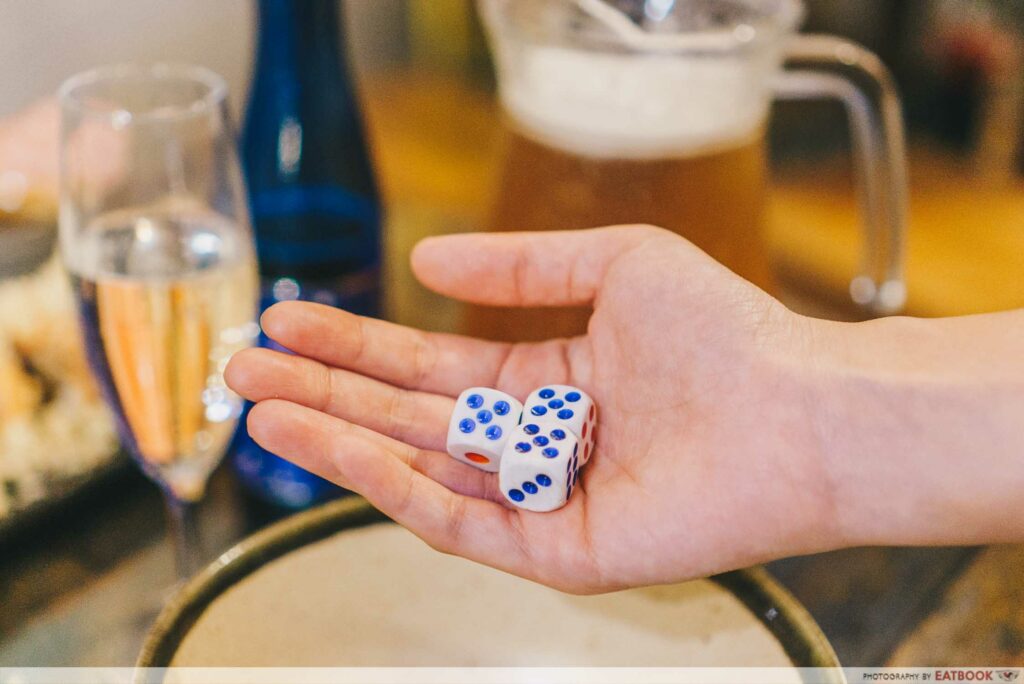 For beer drinkers, simply order a jug for a chance to roll for a discount. Three of a kind gets you 40% off your beer jugs, while if you roll a straight you will net 20% off. Your chances increase with the number of jugs you buy; you get three rolls when you order two jugs, and five rolls for three jugs ordered. They also serve beer towers, if you rather go big or go home!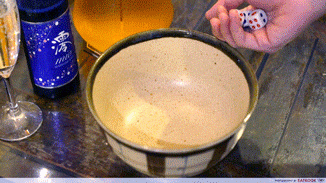 If sake is your choice of poison, you can cinch 20% or 10% off your sake bottle if you roll three of a kind or straight respectively. The mechanism is a little different though, whereby your chances increase based on the bottle you buy:
300ml bottle gets you one roll

720ml bottle gets you three rolls

1800ml bottle gets you five rolls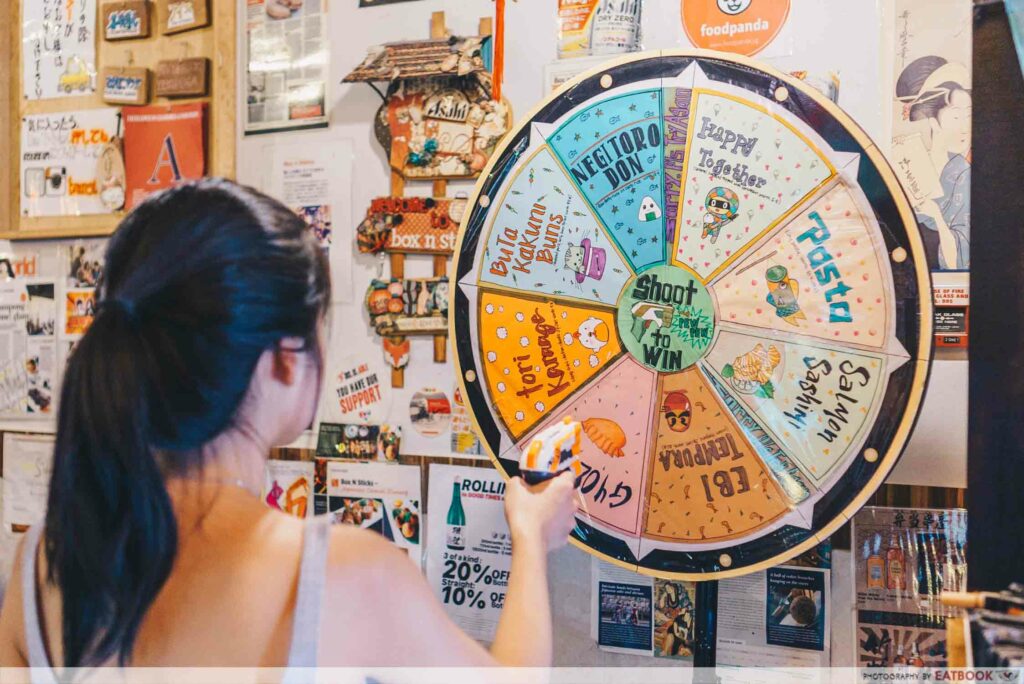 Considering a jug of Asahi is $30+ during non-happy hour, winning this gamble means you only need to pay $18 for a jug!
Plus, if you spend $50 on your bill, you get to play this super fun spin and shoot game.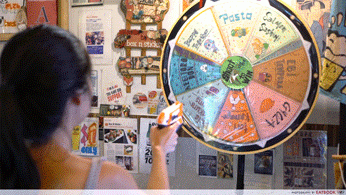 On the spinner you will find dishes to redeem on your next visit including any pasta dish, a negitoro don, salmon sashimi and the scrummy Buta Kakuni Buns! You're given three chances too, so you're bound to win something. In fact, you will only lose if you're really sway, as the "Sorry Please Try Again" triangle is tiny as compared to the rest. 
Ambience at Box n Sticks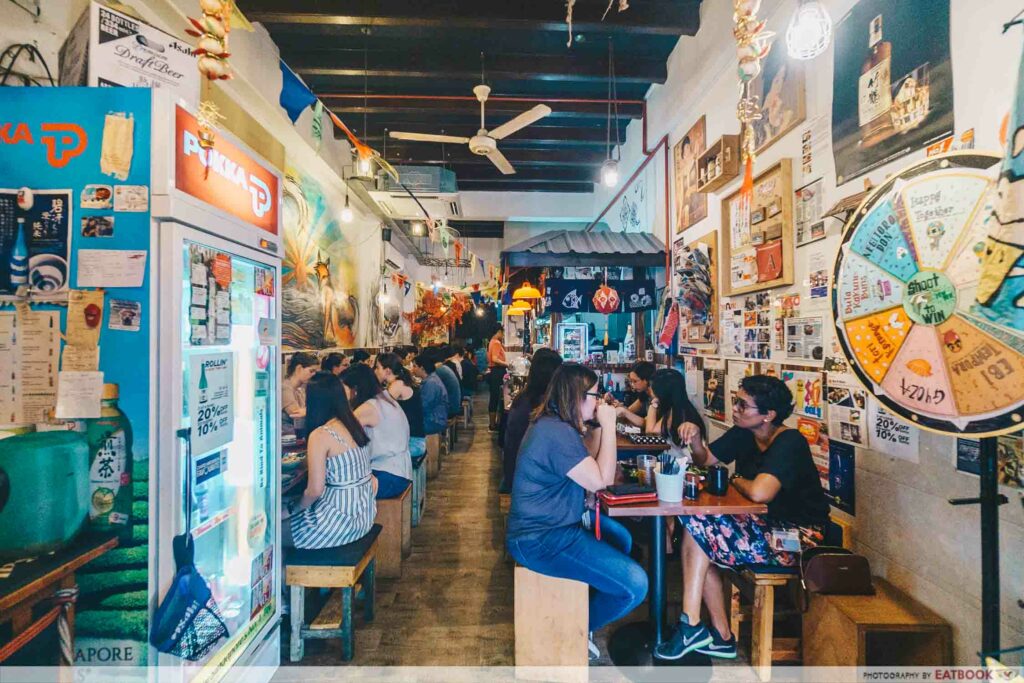 Similar to the izakaya found along Tokyo's famous Piss Alley, the cosy joint is a tad squeezy—but that's where the beauty lies. The kitchen, which takes on the facade of a roadside ramen kiosk, is open and you can peek in to see the bustle that goes into creating your dishes. Like a family-run eatery, the cosy space is staffed with friendly and attentive folks, and you need not raise your hand for long before getting their attention. 
The verdict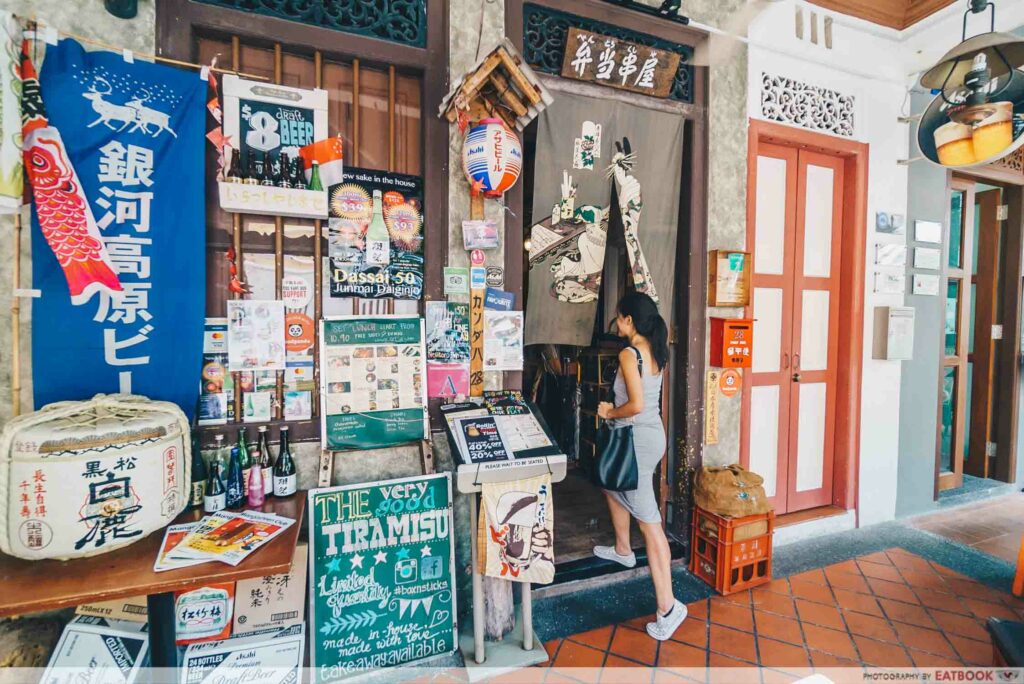 Don't come here expecting exquisite Hashida-standard Japanese fare. Instead, arrive with the intention to satisfy your belly and have a good time with your mates, and you will leave with a big grin on your face. Plus, if you come by for lunch on a weekday, there won't be any service charge! 
Aside from their jaw-dropping deals, it is their good service that I will return for. This should come as no surprise. After all, they must be doing something right to have such a huge pool of regular customers.
Address: 28 Kandahar Street, Singapore 198889
Opening hours: Tue-Sun 12pm to 3pm, 6pm to 10pm (Closed on Public Holidays)
Tel: 6341 7780
Website
Photos taken by Nadia Loewito, edited by Lim An.
This post is brought to you by Box n Sticks.
Summary
Pros
– Good drink deals
– Tasty food
– Great service

Cons
– Restaurant can be a little squeezy
Recommended dishes: Spicy Aburi Seafood Maki ($18.90), Signature Buta Kakuni Buns ($9.80)
Opening hours: Tue-Sun 12pm to 3pm, 6pm to 10pm (Closed on Public Holidays)
Address: 28 Kandahar Street, Singapore 198889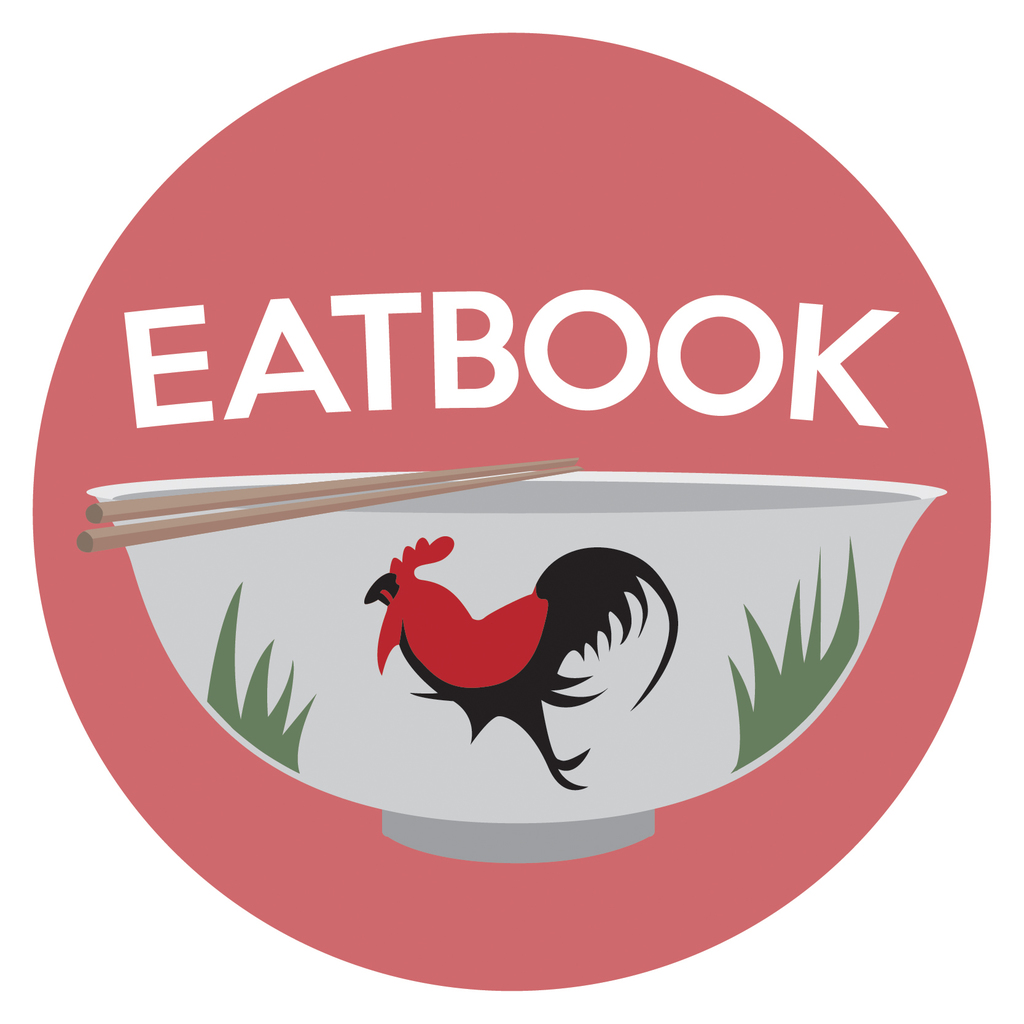 Drop us your email so you won't miss the latest news.