Brunch just got fancier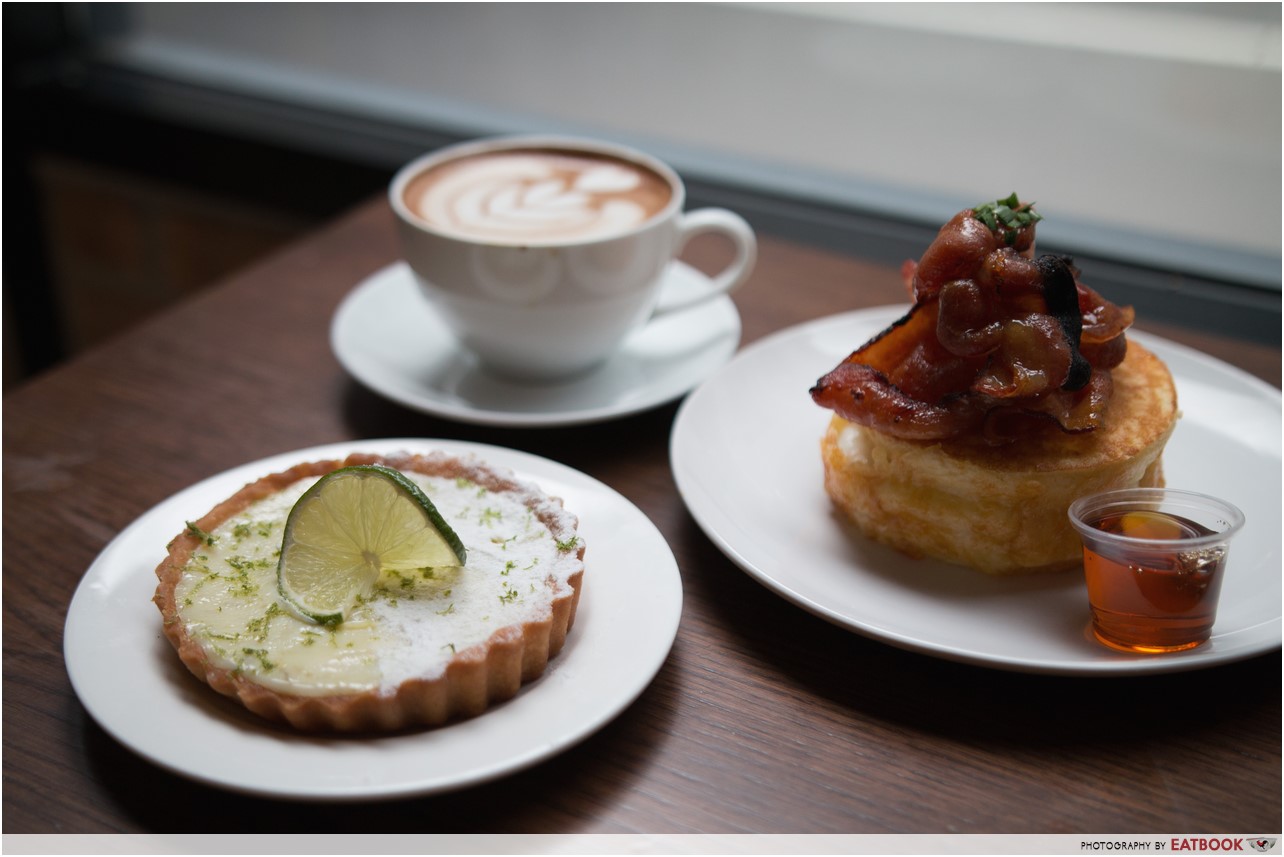 Hidden gems don't necessarily have to be tucked away at the most ulu corners of Singapore. In fact, the best ones are those you walk past everyday without even knowing, and Bread Yard is one of them. This Japanese-European cafe at Galaxis probably won't get a second glance from you, but their menu definitely deserves your attention.
Food at Bread Yard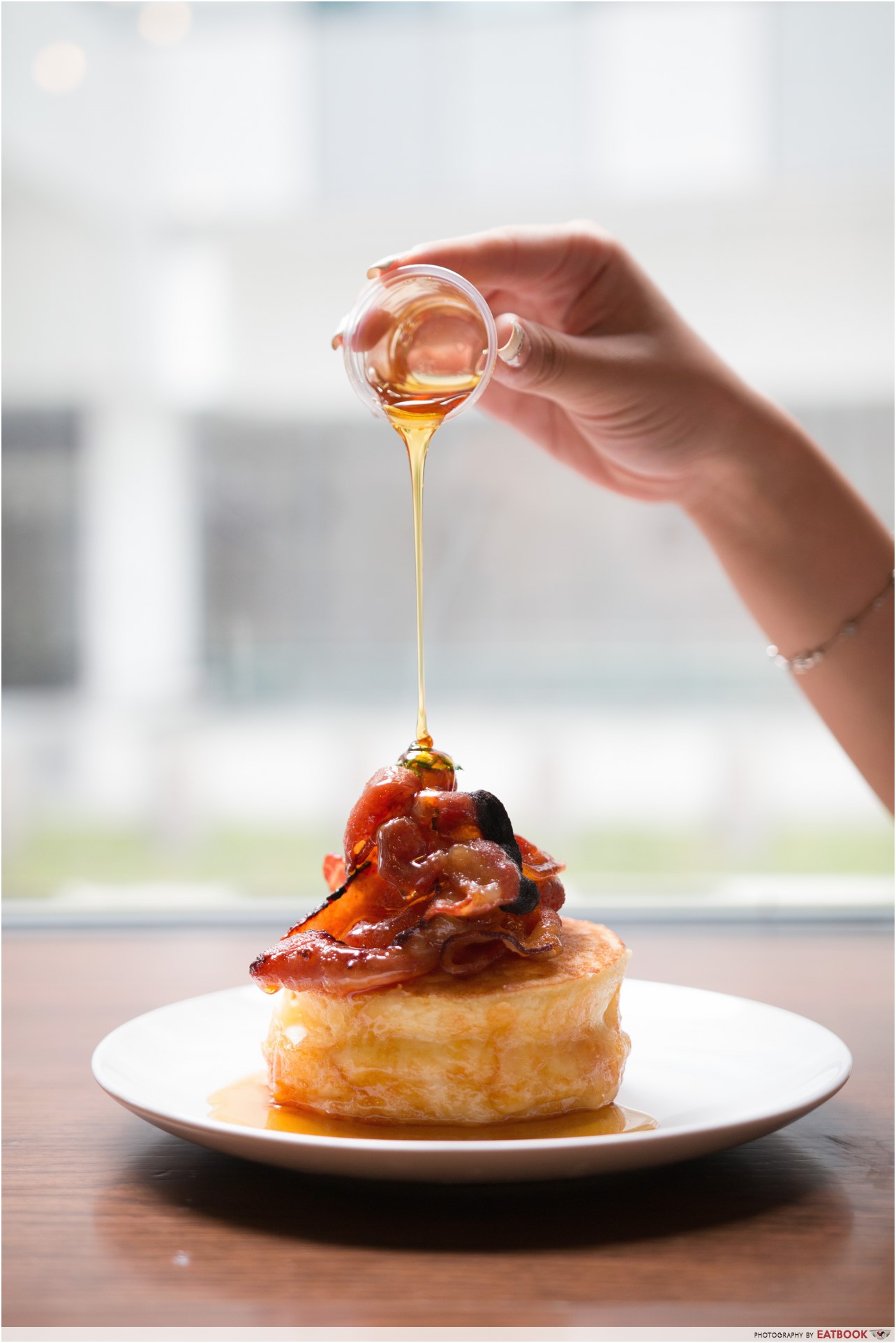 After a quick survey of their menu, we marched right up to the counter knowing exactly what we wanted,"Candied Bacon and Grilled Cheese Pancakes ($12) please!"
What we got was two fluffy pancakes sandwiching a fried egg, and generously topped with sweet, spicy bacon. Surprise, surprise – I was definitely not expecting a hit of chilli powder when I greedily stuffed myself with as much bacon as my fork could carry. The candied bacon tasted just like bak kwa, but with a softer texture.
The stack itself was tart in flavour, crusted with crispy grilled cheese that reminded me of French toast.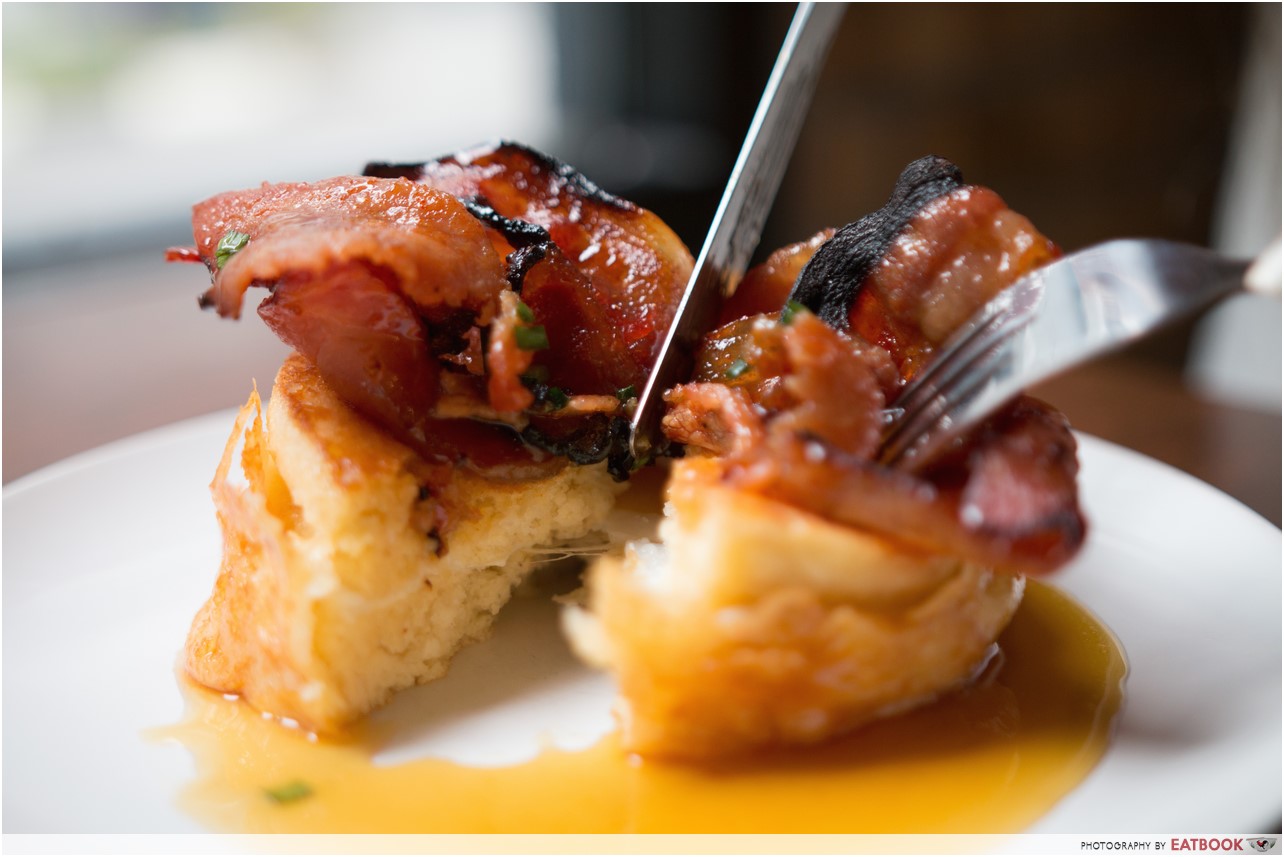 The pancakes, which were initially quite dry, were perfect when it came to soaking up all the maple syrup I poured over it. This tower is a mega sinful dish, but I'd happily devour all the calories again.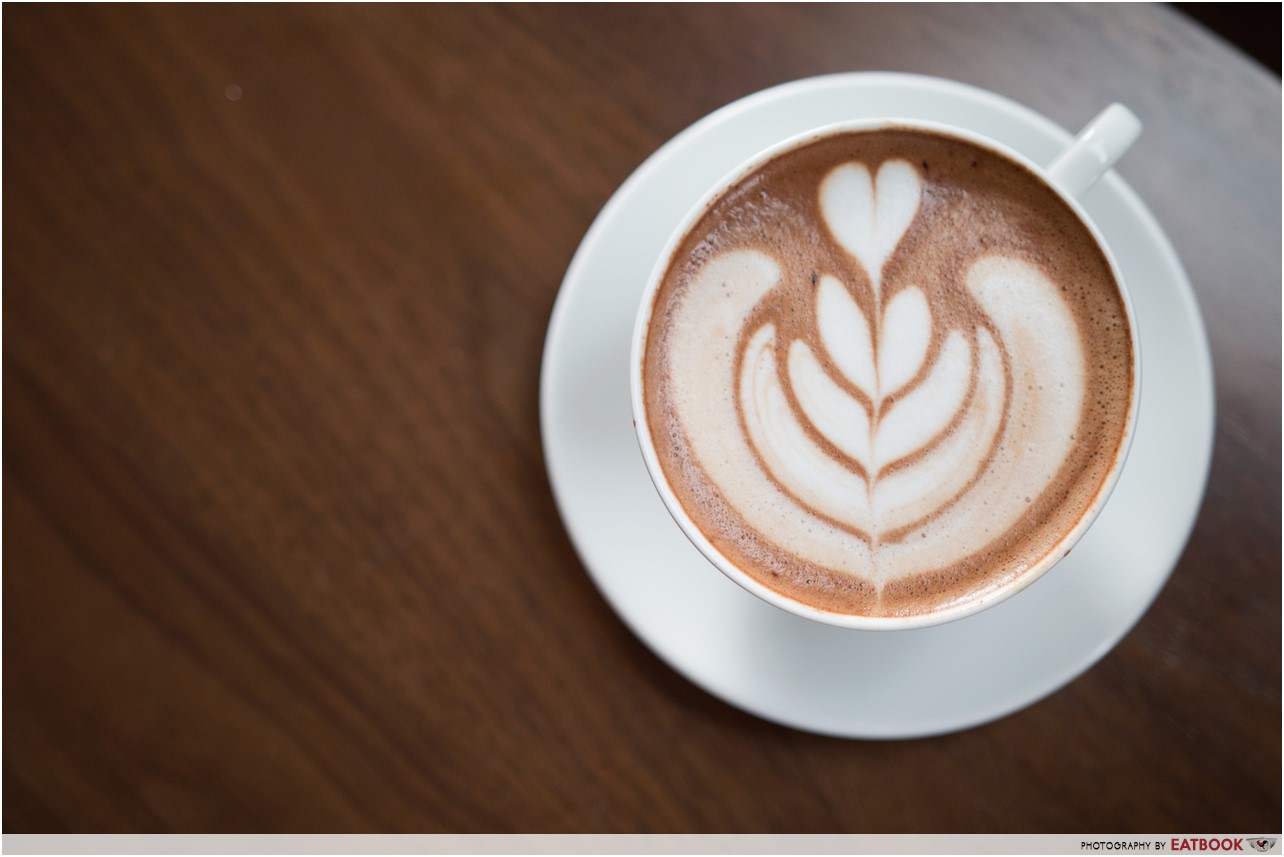 I didn't expect much of Spiced Mocha ($5.50) as I thought it was going to be made of typical spices like cinnamon.  It was only a second later that a sudden burn at the back of my throat made it obvious that chilli was actually used! Despite the spiciness, this drink was oddly refreshing at the same time.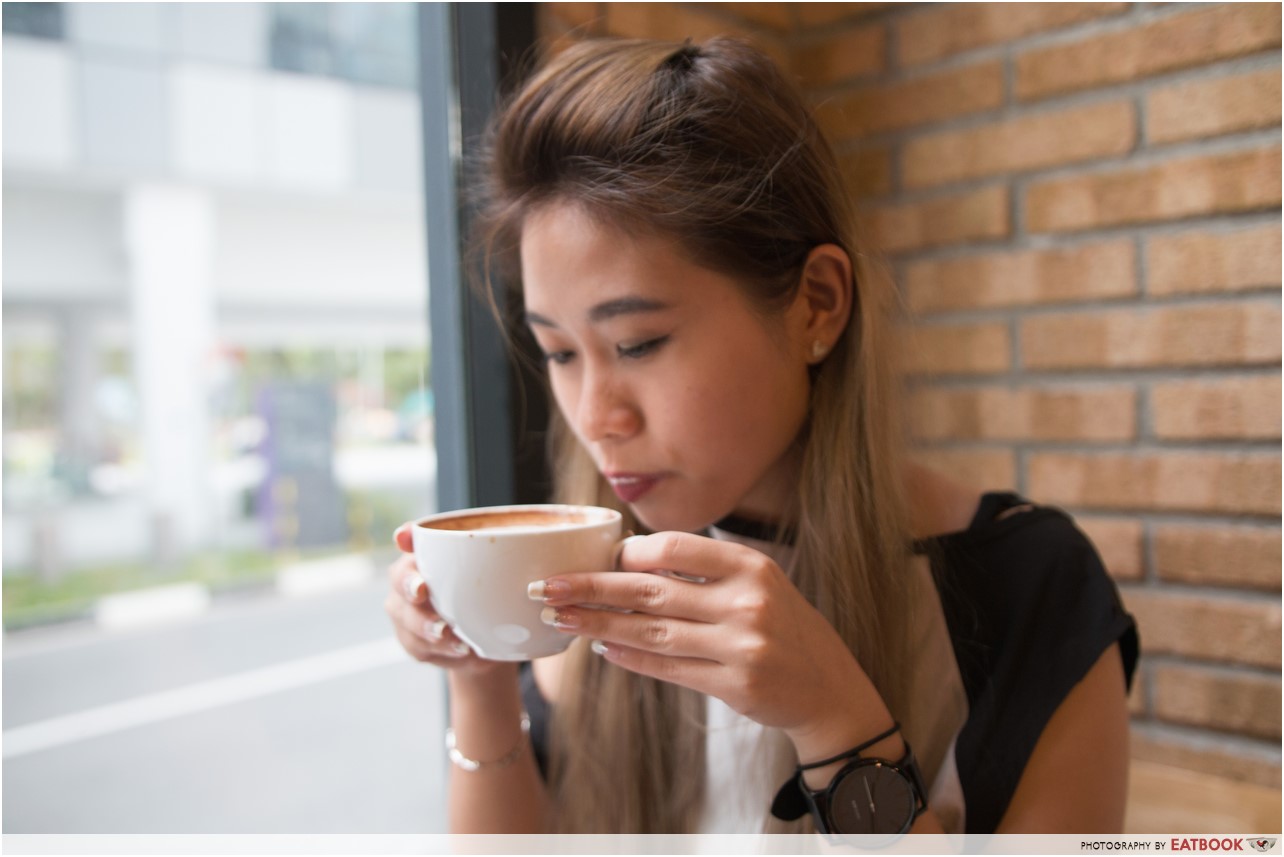 After it settled, the scent of cinnamon started coming through, making this kinda like a twice-spiced version of a dirty chai. It's the kind of love-hate relationship you'd have with chilli chocolate, so order at your own risk!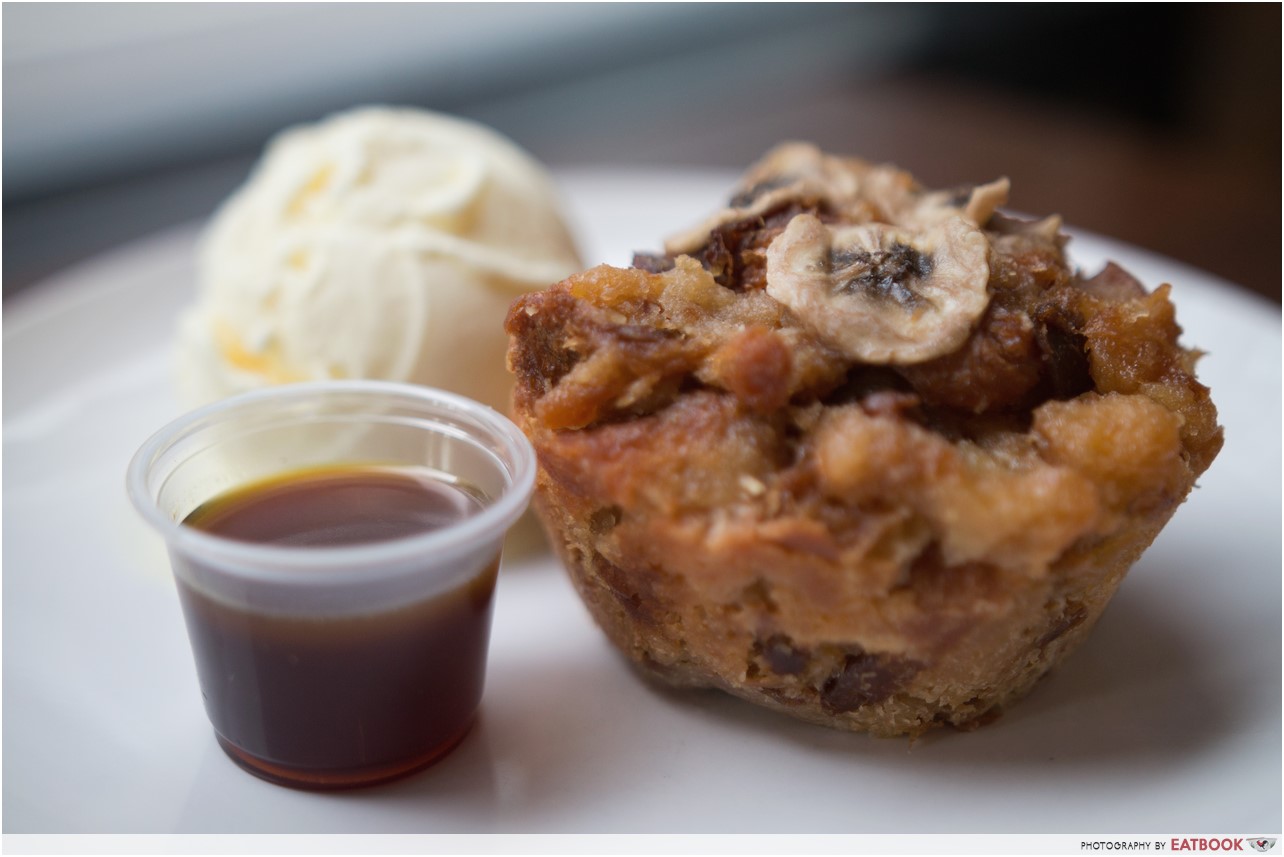 Combine banana bread, coconut, gula melaka and ice-cream, and you'll get the divine Banana Coconut Bread Pudding ($6) with gula melaka caramel. Without thinking, I plopped the ice-cream on top of the warm bread pudding and generously drizzled the caramel, which was sweet, thick and strong, sparking memories of an ondeh ondeh's gooey filling.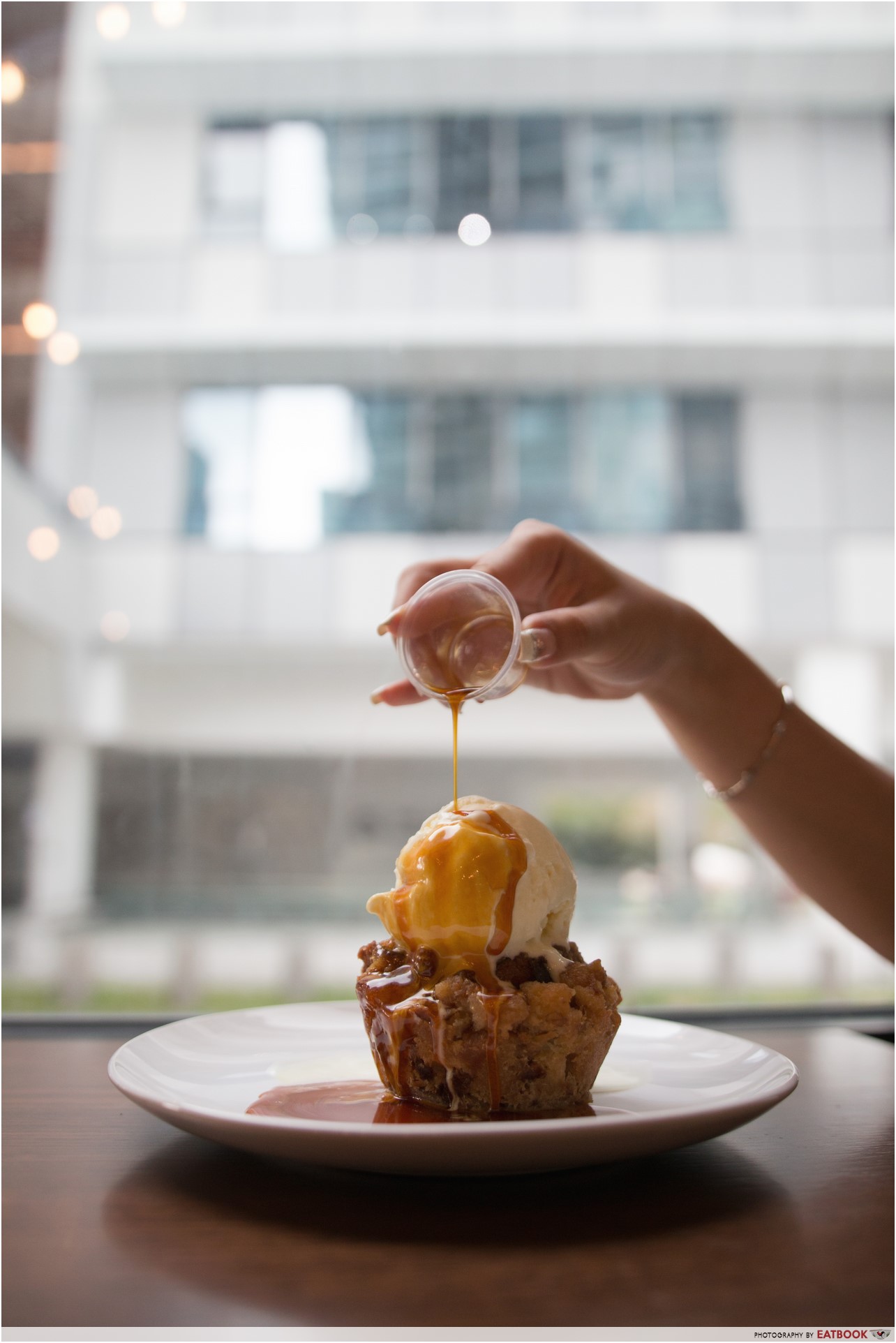 The pudding was moist with a texture similar to mashed bananas. It was served steaming hot, which paired well with the creamy cold vanilla ice-cream. The only downside is that everything was soft and that left me searching for a couple of walnuts or crunchy coconut chips to give an element of crunch. Overall, it's a comforting dessert that should be shared amongst two to three persons or it might become too jelak.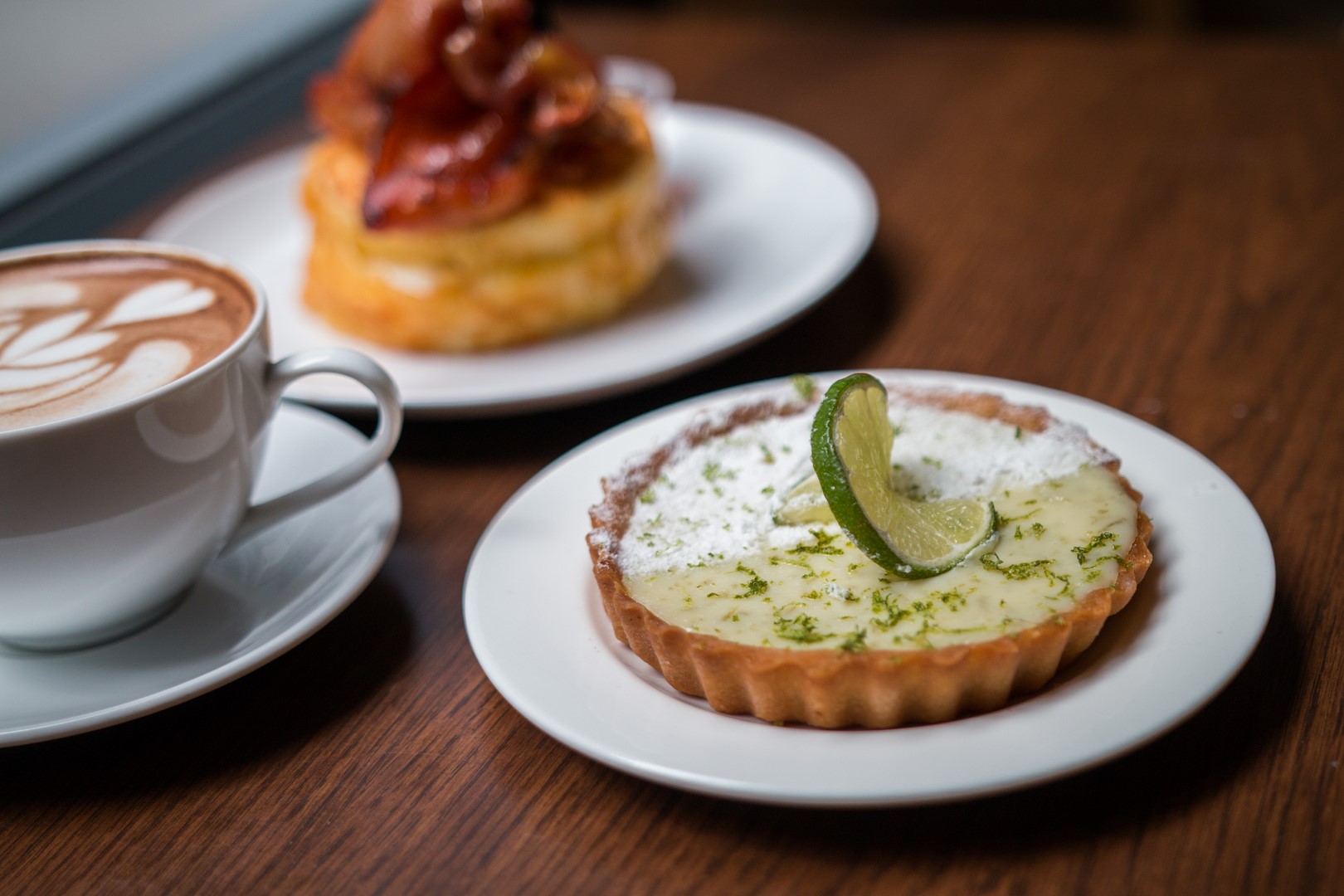 Off menu, Bread Yard displays a few tarts in the refrigerator beside the self-service counter. The Key Lime Tart ($7) that we picked out surprised me with its impeccable texture. The curd had visible strands of lime pulp throughout and was not runny when cut through. However, the base was a bit too blonde in the center and not as buttery as I'd have liked.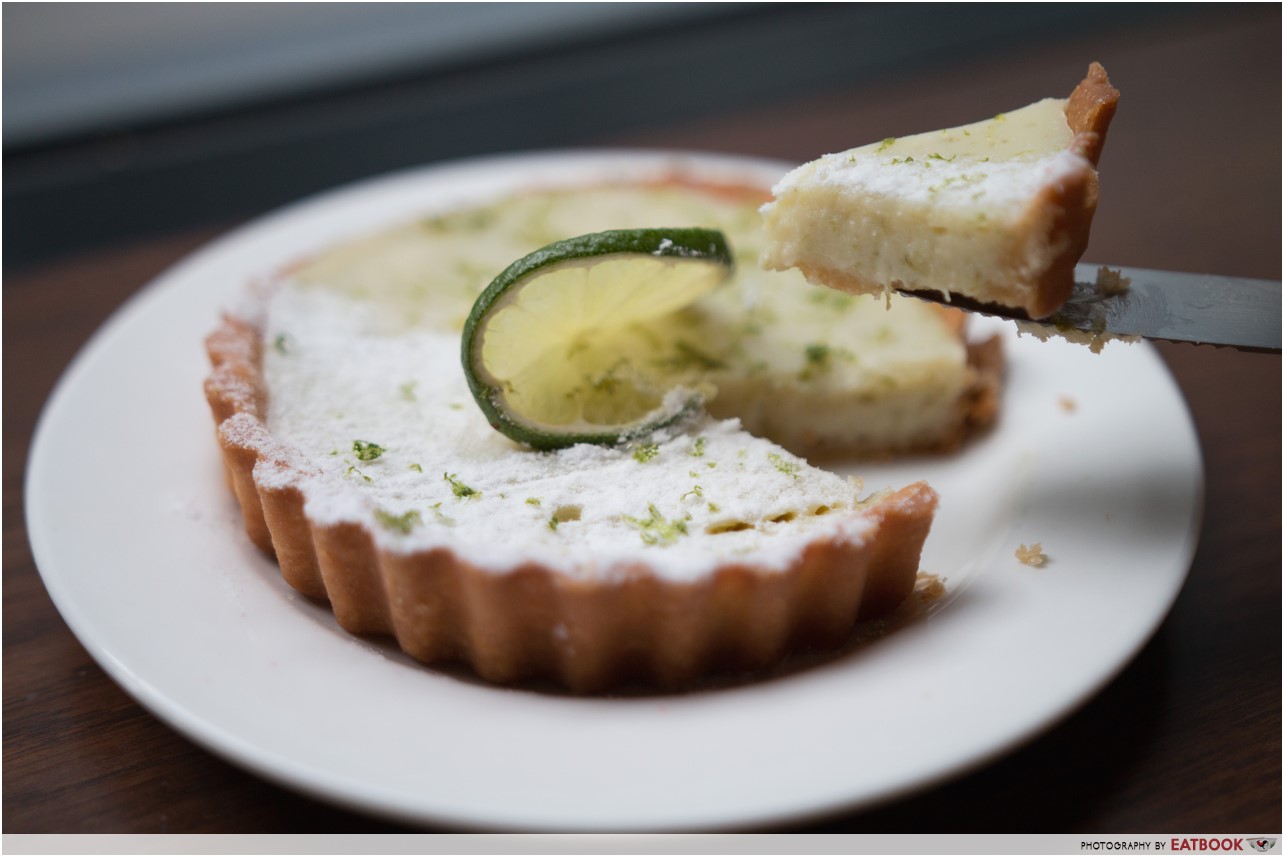 Nevertheless, the curd was well-balanced between sweet and zesty – a dish that's already making me salivate at the thought of it and worth having on the side between a few sour-lovin' friends.
The Verdict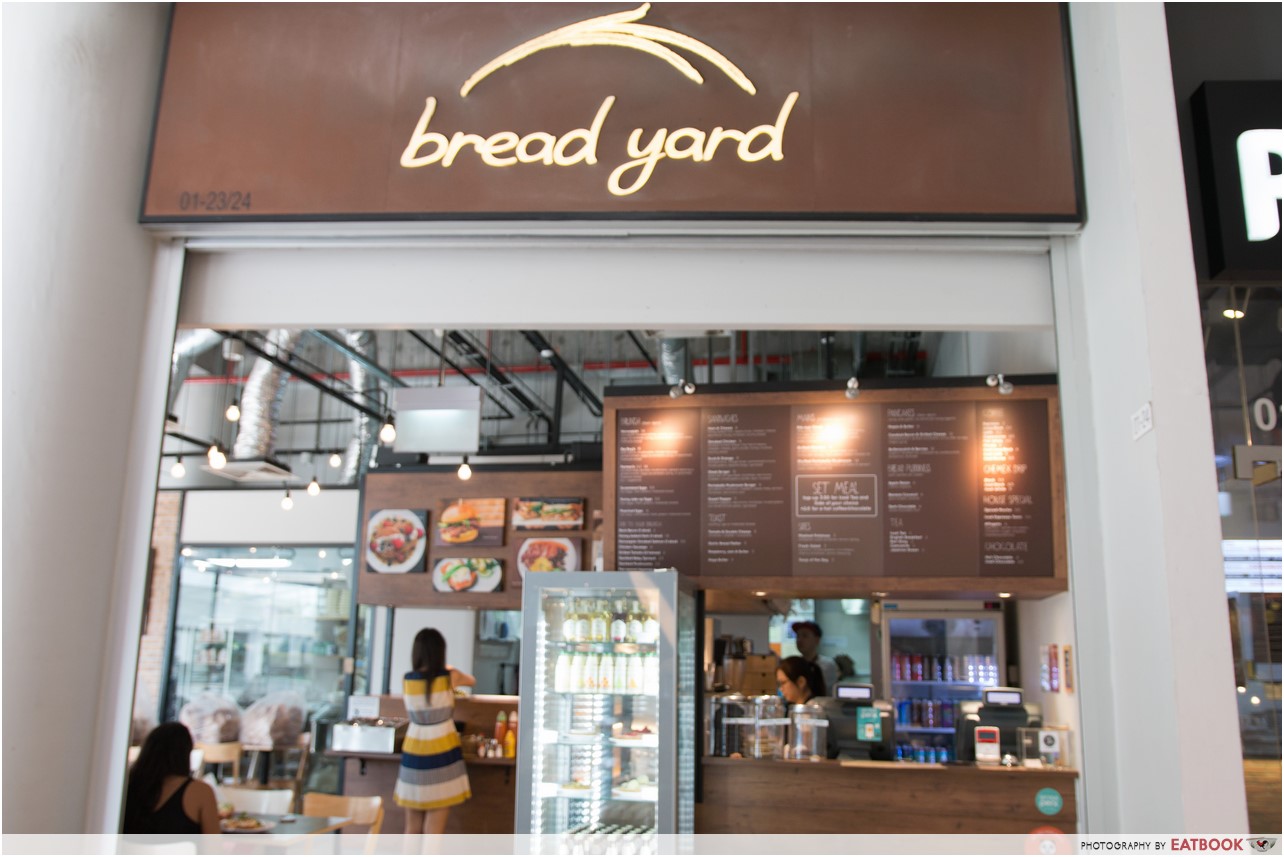 With items such as toast, sandwiches and pancakes, Bread Yard's down-to-earth menu can give you a fuss-free brunch done well. Designed to catch the working crowd, this diner presents an all-day breakfast menu with light eats perfect for a quick lunch break. That being said, this would also make a good place to catch up with work or a small group of friends. Either way, I'd happily come back and find a spot by the window just for that candied bacon pancakes again.
This is an independent review with all expenses borne by Eatbook.sg.
Summary
Pros
– Conveniently located near one-north MRT Station
– Comfortable ambience
– No GST and service charge
Cons
– Small portions
Recommended Dishes: Candied Bacon and Grilled Cheese Pancakes ($12), Banana Coconut Bread Pudding ($6)
Operating Hours:
Monday – Friday 8am to 7:30pm
Saturday 9am to 2:30pm
Address: 1 Fusionopolis Place, #01-23/24, Galaxis, Singapore 138632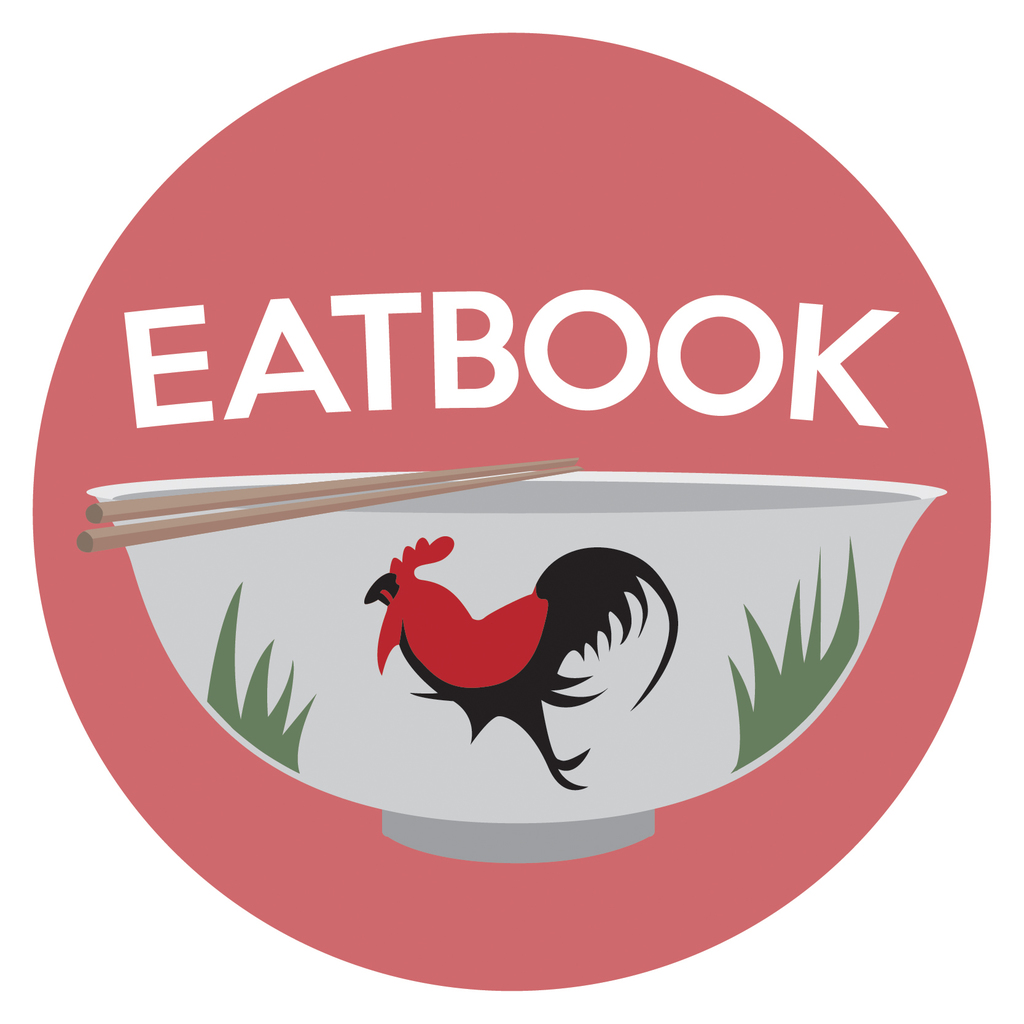 Drop us your email so you won't miss the latest news.