BreadTalk Flosssmobile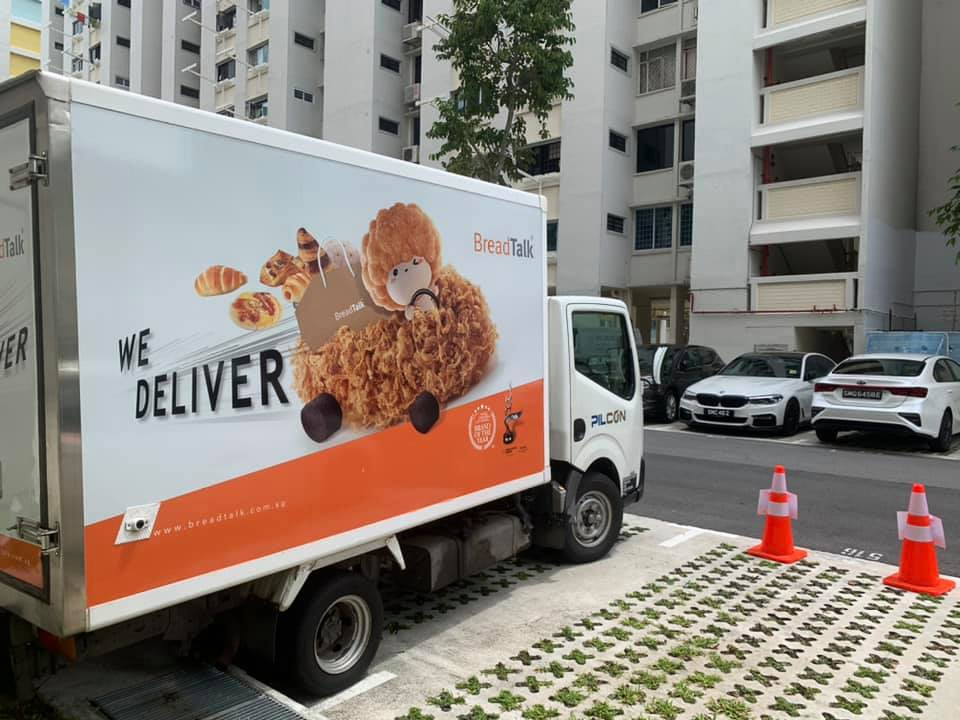 Image credit: BreadTalk Singapore
BreadTalk fans would remember the fun Flosssmobile from the Circuit Breaker last year. Unlike Batman's Batmobile, this breadmobile comes in a regular van, but it is equally heroic in its endeavours. Carrying their much-loved buns to neighbourhoods such as Bishan and Ang Mo Kio in 2020, the Flosssmobile will now make visits to Yishun and Woodlands as well!
The Flosssmobile will be making its rounds from 27 May 2021 to 13 June 2021, and its schedule is as follows:
Every Monday and Thursday 
246 Kim Keat Link

– 2pm to 4pm

825 Yishun Street 81

– 5pm to 7pm
Every Tuesday and Friday
175 Bishan Street 13

– 2pm to 4pm

158 Bishan Street 13

– 5pm to 7pm
Every Wednesday and Sunday 
131 Bishan Street 12

– 2pm to 4pm

212 Ang Mo Kio Avenue 3

– 5pm to 7pm
Every Saturday
149 Woodlands Street 13

– 2pm to 4pm

542 Woodlands Drive 16

– 5pm to 7pm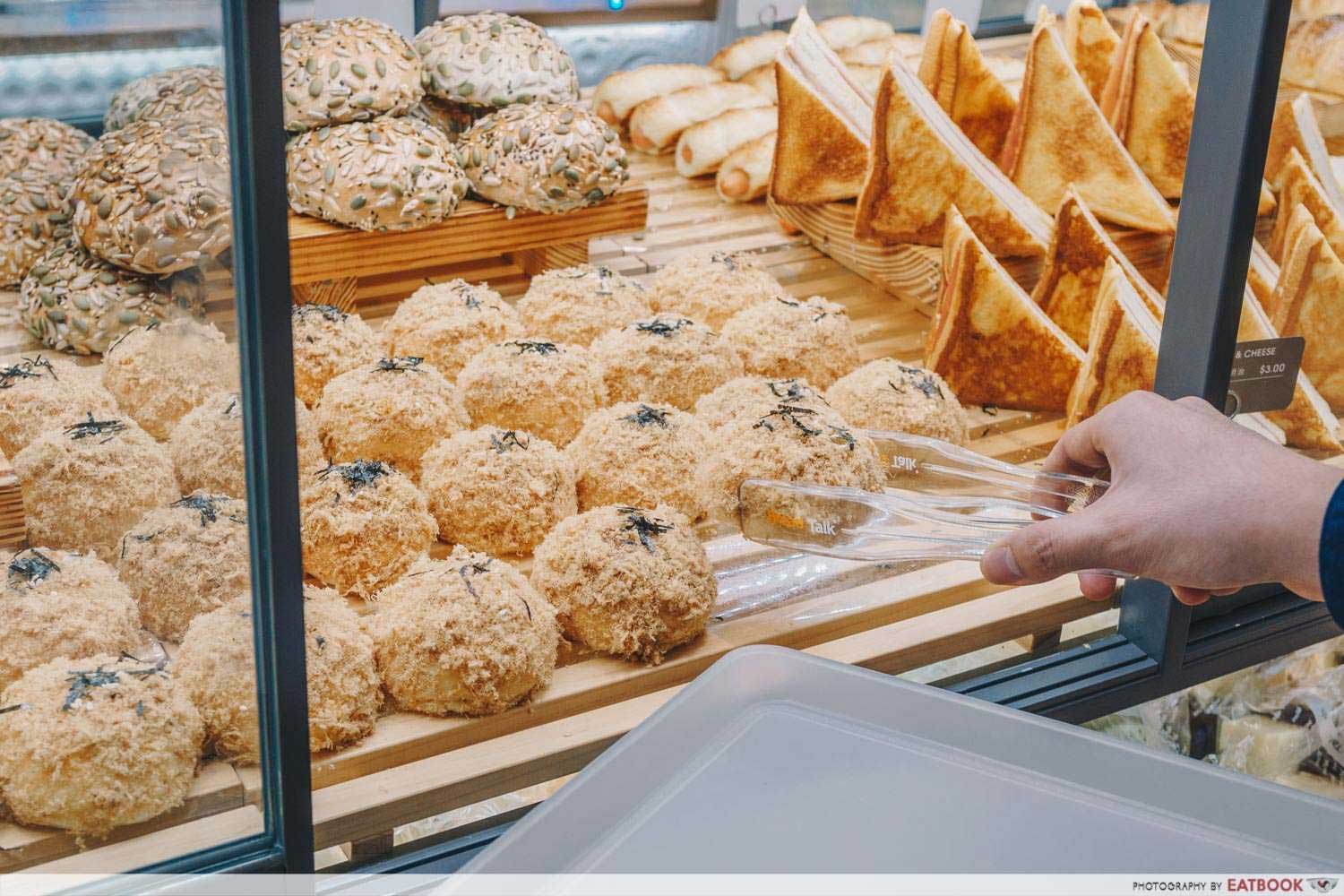 In the previous iteration, the mobile carried an extensive range of options, which included their iconic Pork Floss Bun and their Rice Dumpling that ties in the soon-to-come dragon boat festival in June. They also had drink options such as bottled Milk Tea and Soy Milk.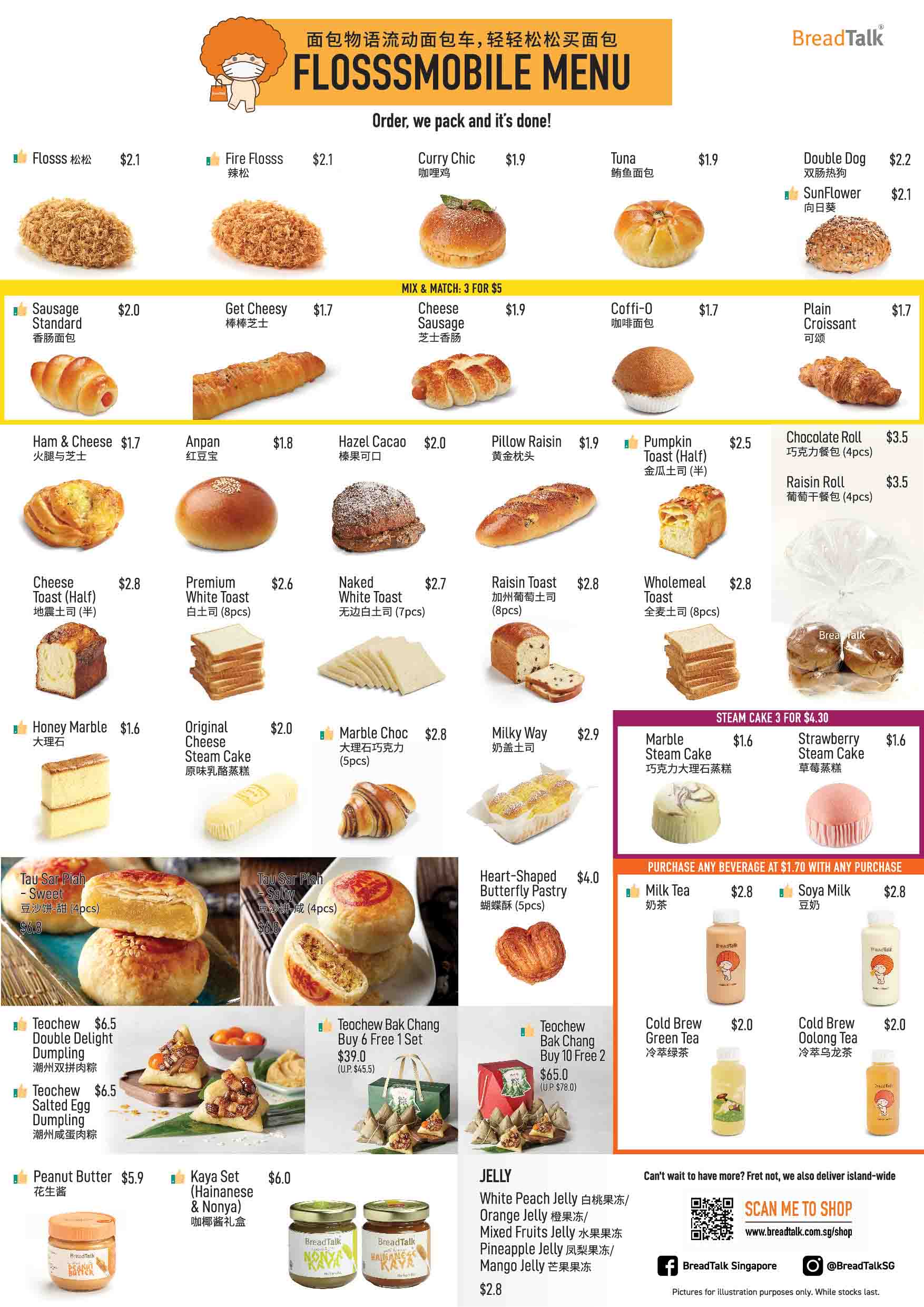 Image credit: BreadTalk Sg
This time round, BreadTalk has revealed that there will be a selection of over 40 products along with exclusive promotions on their Flosssmobiles. Such promotions include All-Time Favourite Buns ($5 for three), in which you get to pick from Sausage Standard, Coffi-O, Get Cheesy and more. The bread will be baked every morning and individually wrapped for hygiene purposes. Their beverages are also going a promotional price of $1.70 each, with new additions of a cold brew series, featuring Green Tea and Oolong Tea.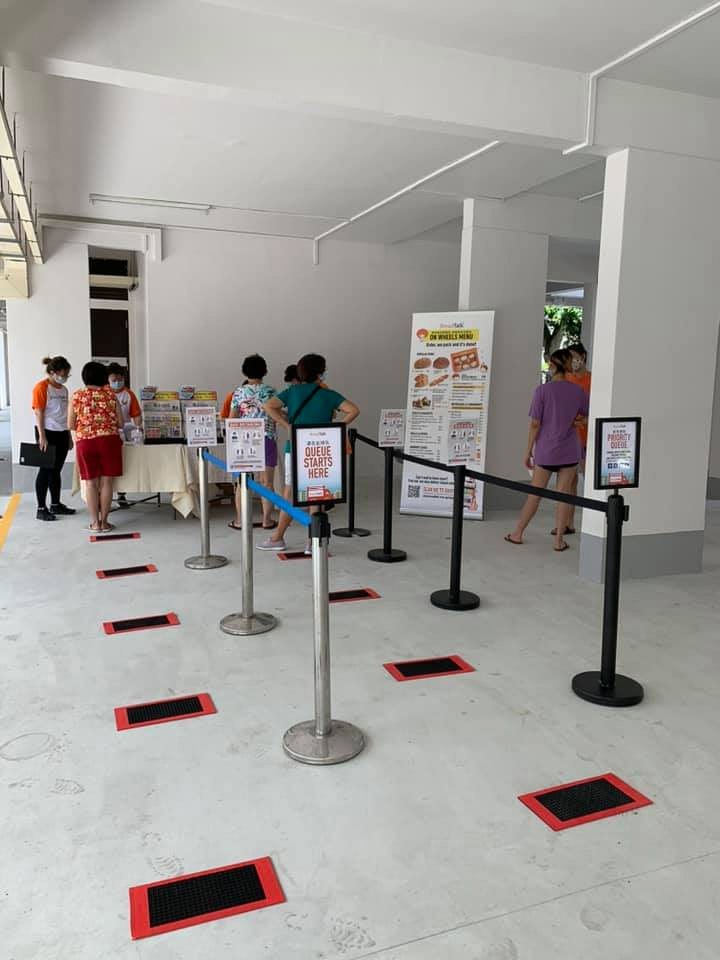 Image credit: BreadTalk Singapore
Do note that this mobile bakery initiative from BreadTalk coincides strictly with the new Covid-19 restrictions in place. Therefore, do visit the pop-up only if it is stationed near your neighbourhood, and ensure that safe distancing is observed at all times.

For the relentless bread cravings, you can also check out our bread delivery services guide that features IG-worthy steamed buns, sourdough bread and more. Otherwise, for some stay-home activity ideas, check out our soju cocktail recipe guide, for yakult soju, watermelon soju and more.

Feature image adapted from BreadTalk Singapore
10 Soju Cocktail Recipes To Upgrade Your K-Drama Binge Seshs