Brotherbird offers unique mochi croissants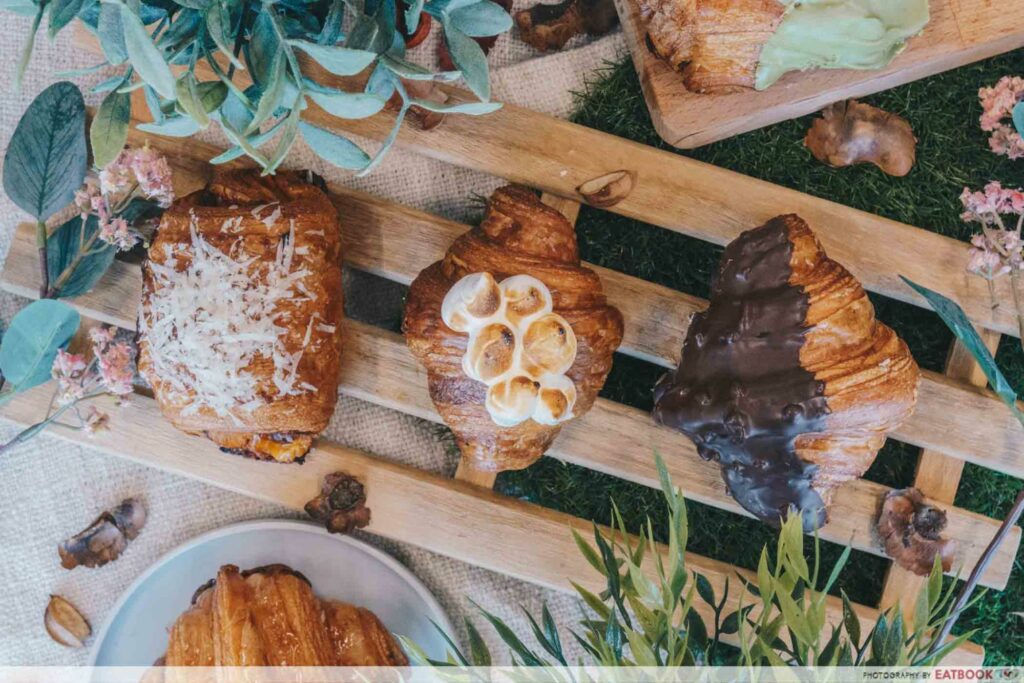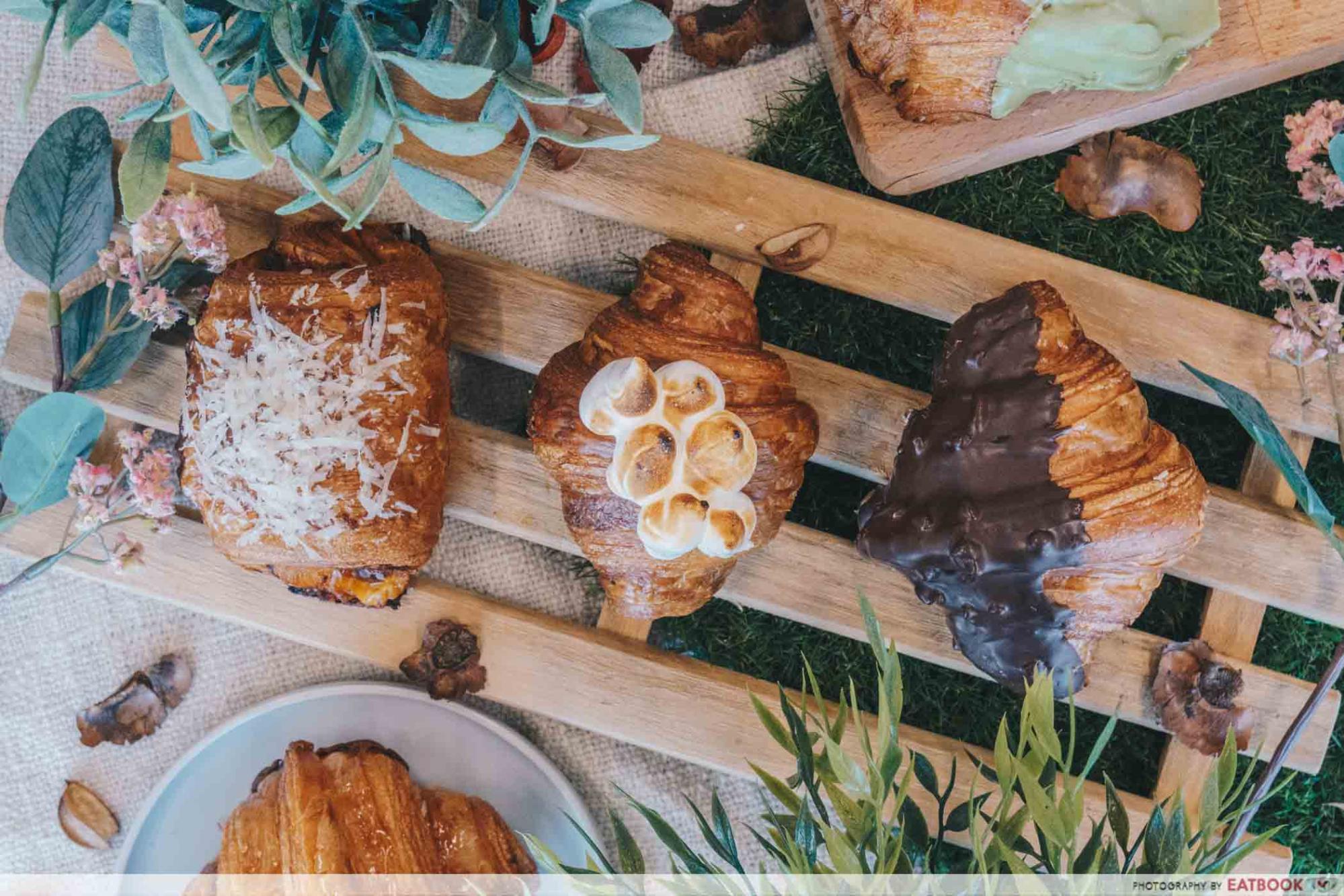 The first time I heard the phrase "mochi croissants", I was helluva confused. Does it mean mochi fillings in a croissant or just an extra chewy croissant? Turns out, the answer is the latter. Brotherbird Milk & Croissants has somehow managed to add glutinous rice flour into their croissants to make the classic pastry crispy, flaky and chewy at the same time – genius.
Mochi croissants at Brotherbird Milk & Croissants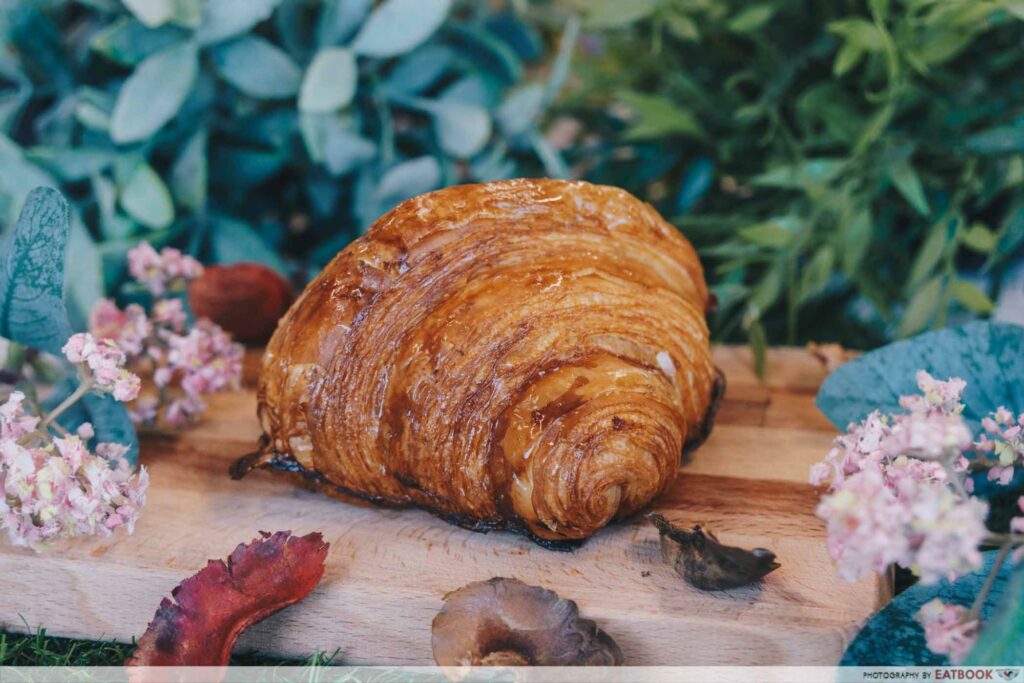 We bought all the flavours that were available when we headed down – a grand total of five – and tried the Original Mochi Croissant ($3) first. This looks the most boring out of the lot, except for its glossy sheen on the surface.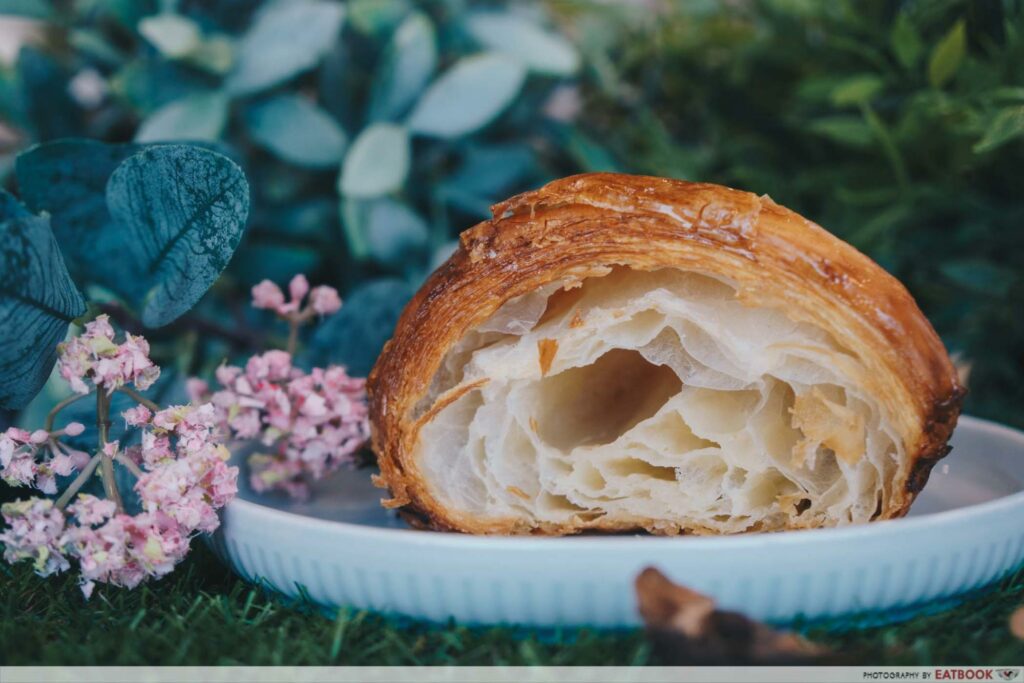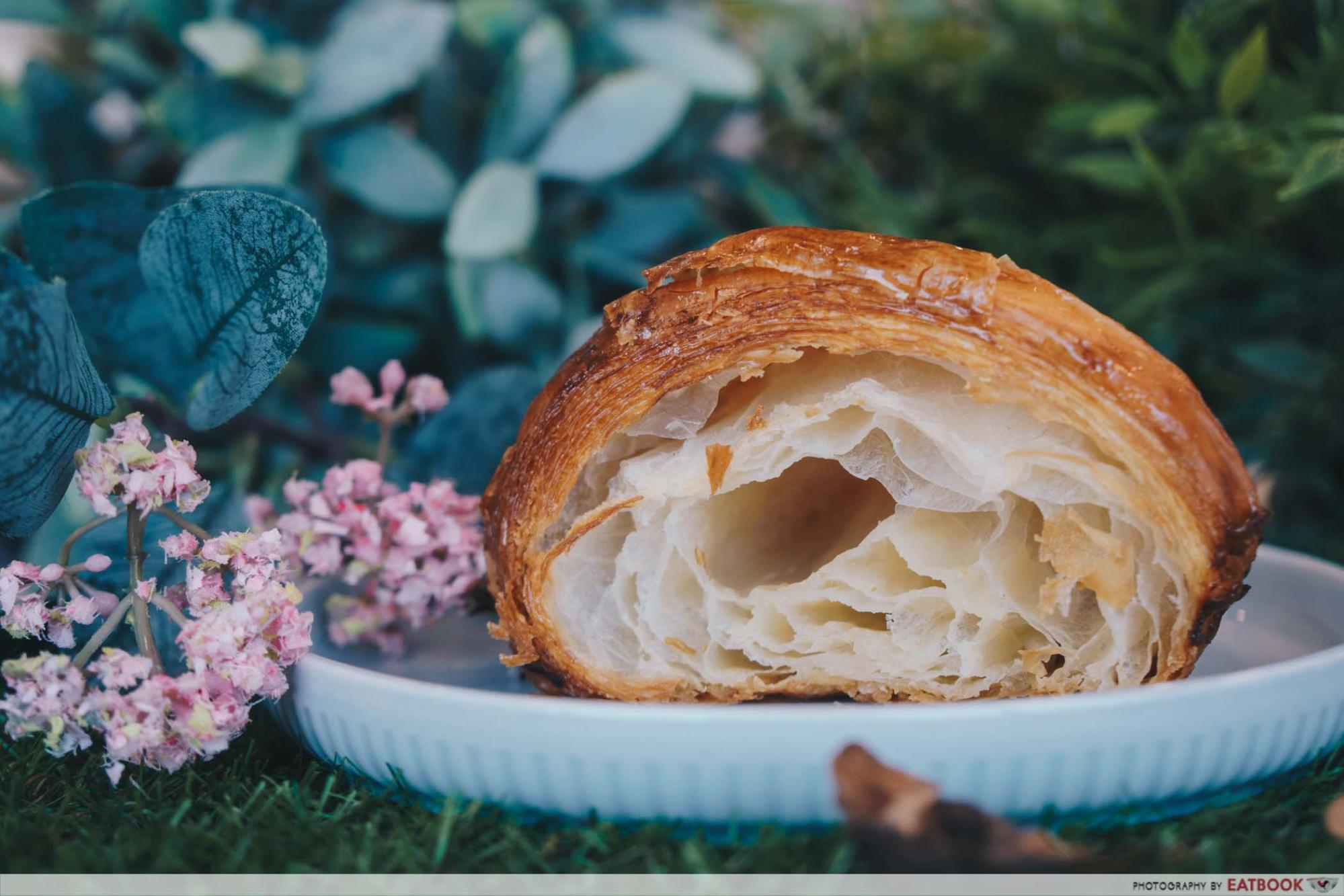 Alas, I was wrong for judging it by its plain Jane looks, because this was delicious. Bite into the crispy crust and you'll find buttery, chewy layers folded within. The mochi aspect completely integrated with the dough, so each mouthful was a sweet mix of crispy and chewy textures. The light sweetness comes from the glaze on the crust, and it was balanced out by some sea salt added into the dough. I could definitely eat this for breakfast every day.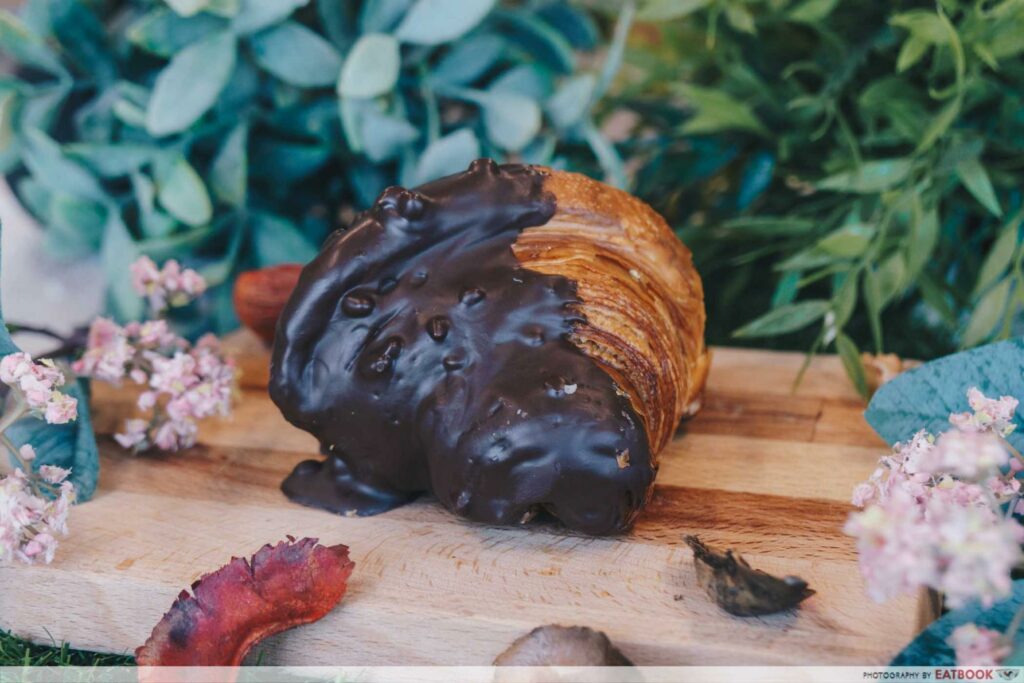 For a sweet treat, I'd go for the Rocher Mochi Croissant ($5). This has a coat of dark chocolate glaze covering half the croissant, with praline cream hidden inside.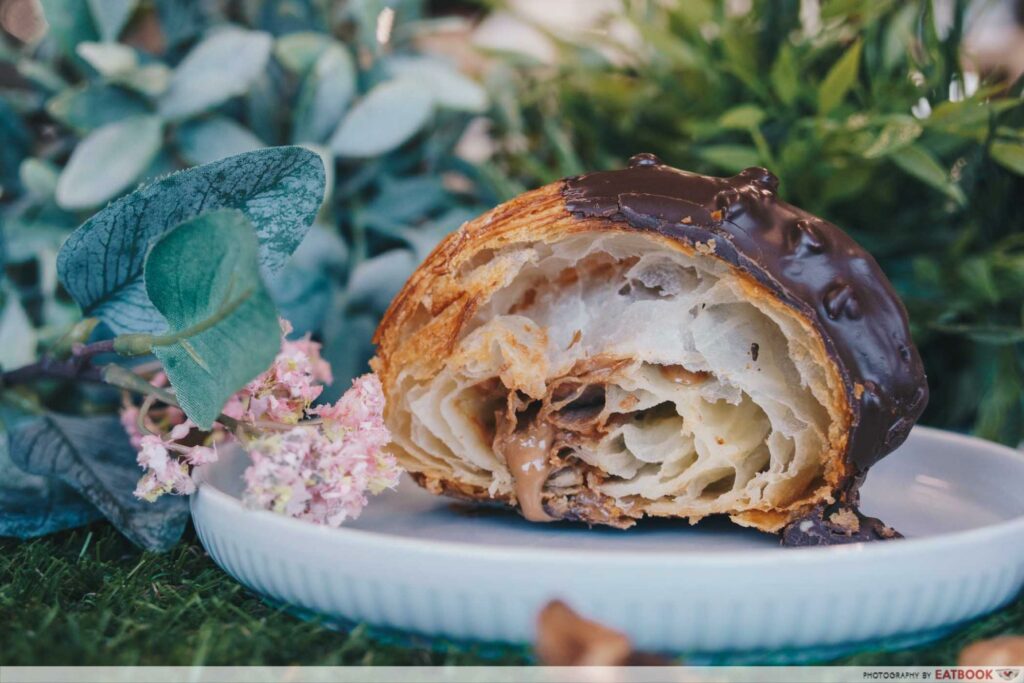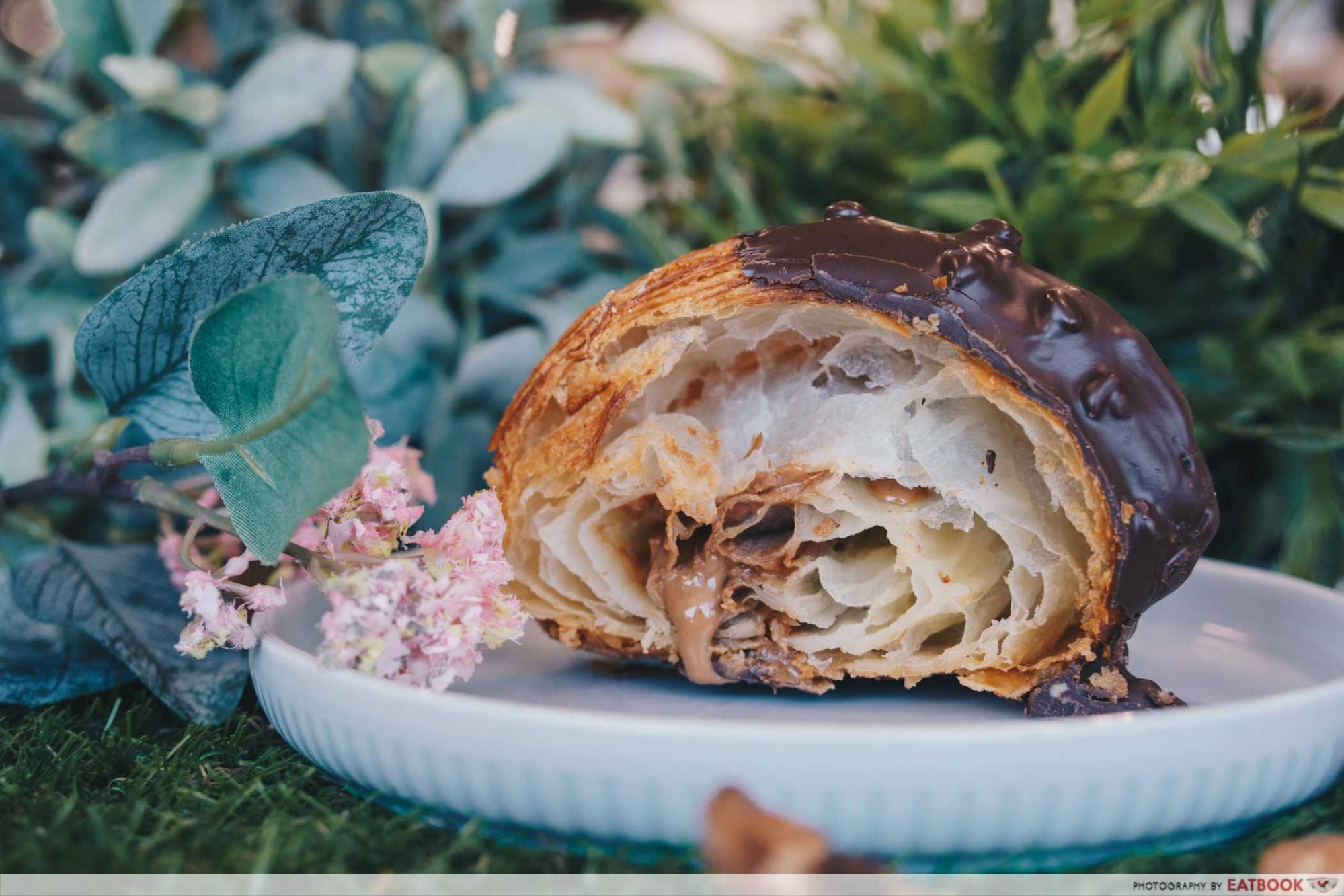 What stood out was the praline cream, which tasted almost exactly like the addictive hazelnut filling in Kinder Bueno. The dark chocolate glaze had bits of hazelnut in it, so the croissant as a whole really deserves its name. This might get jelak 'cause of the lethal combination of buttery pastry and sweet filling, so share it with someone to prevent a food coma.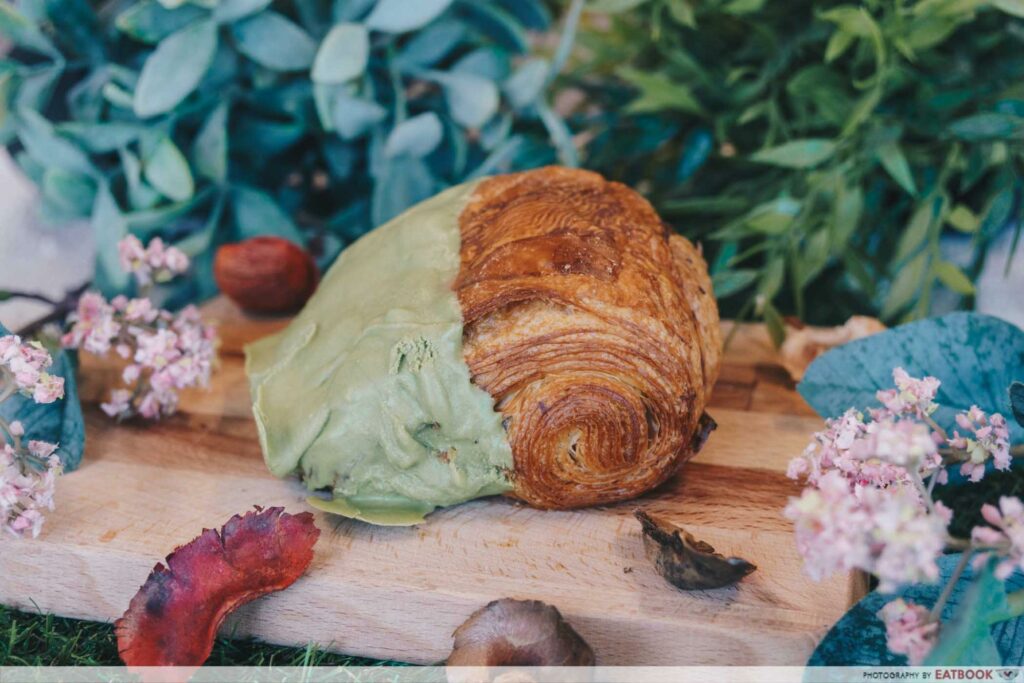 Another dessert pastry is this Matcha Kit-Kat Mochi Croissant ($4). It's not much of a looker, with a rough coat of matcha white chocolate glaze greeting your eyes.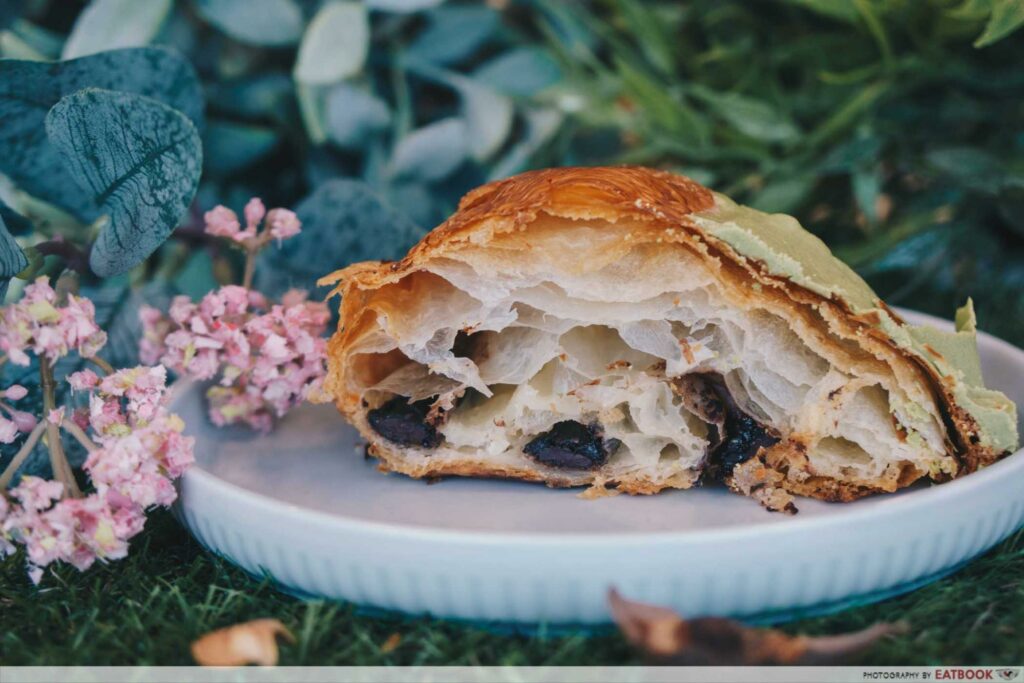 If someone fed the green tea glaze to a blindfolded me, I would have definitely thought it was matcha-flavoured KitKat. They taste exactly the same, which is honestly not a bad thing. Along with the dark chocolate inside, this make a really sweet treat that should be shared as well.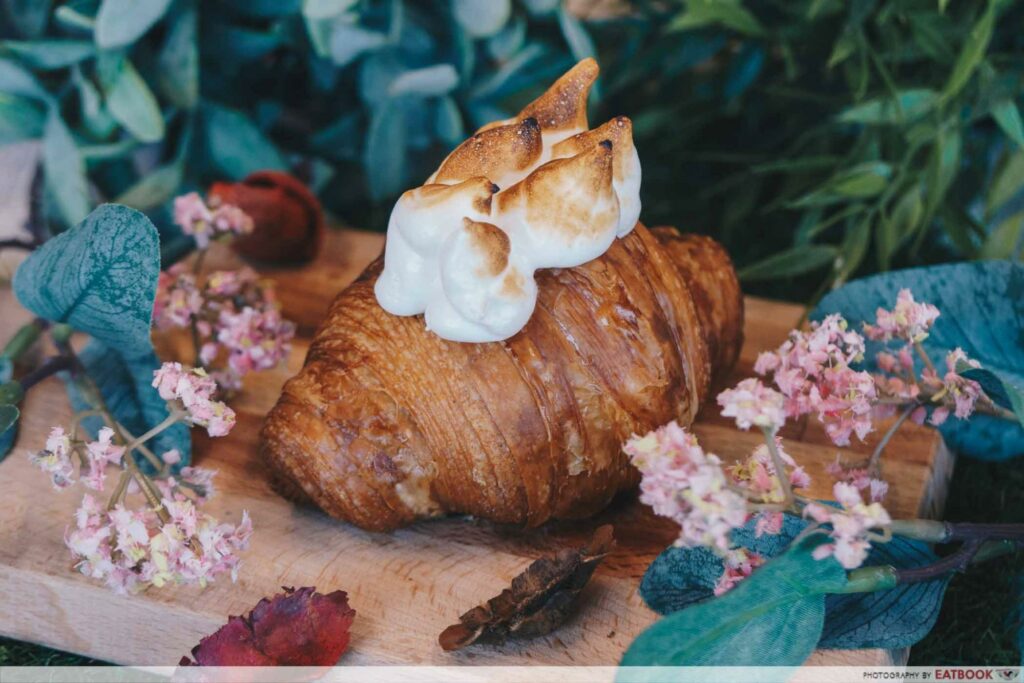 The last sweet croissant I tried was their Lemon Meringue Mochi Croissant ($4), which comes with torched meringue on top and lemon cream as a filling.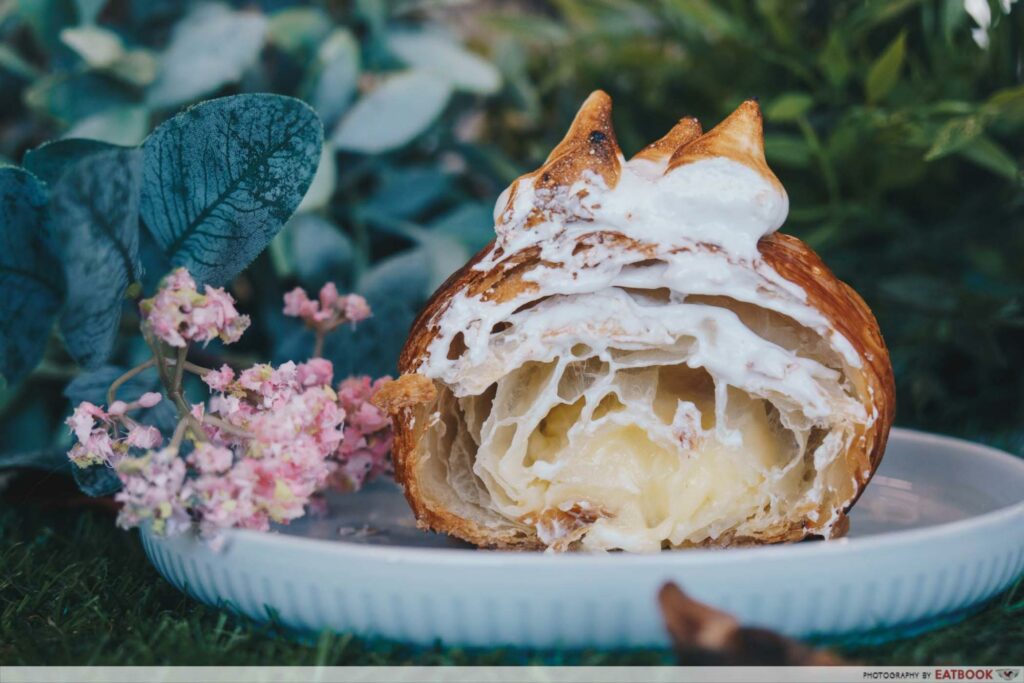 Unlike the Rocher and Matcha croissants, this was more balanced in flavour. The tart lemon cream helped to cut through the sweet meringue, preventing this from being cloying.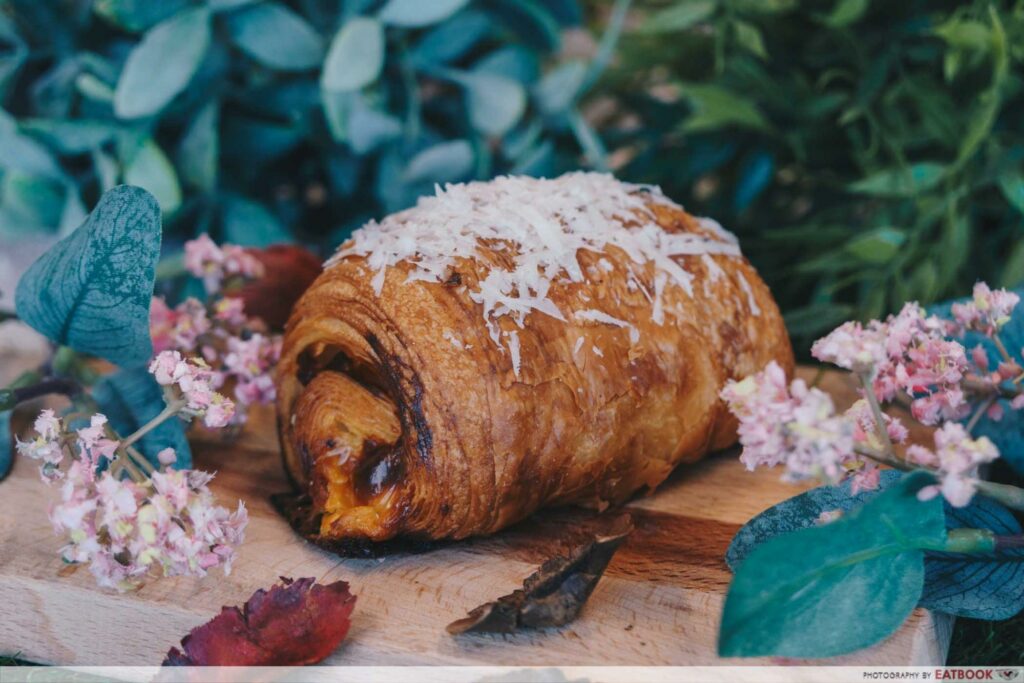 When we went down, we spotted one savoury option on display. In this photo is the Ham & Cheddar Roll ($5) that hides layers of chicken ham, cheddar and bechamel sauce.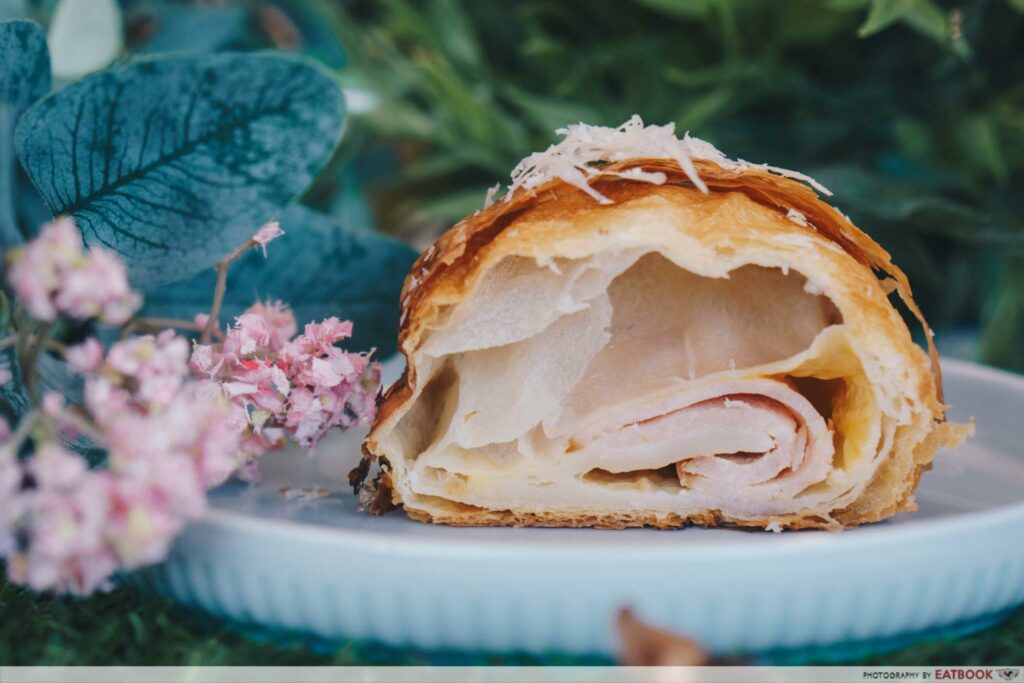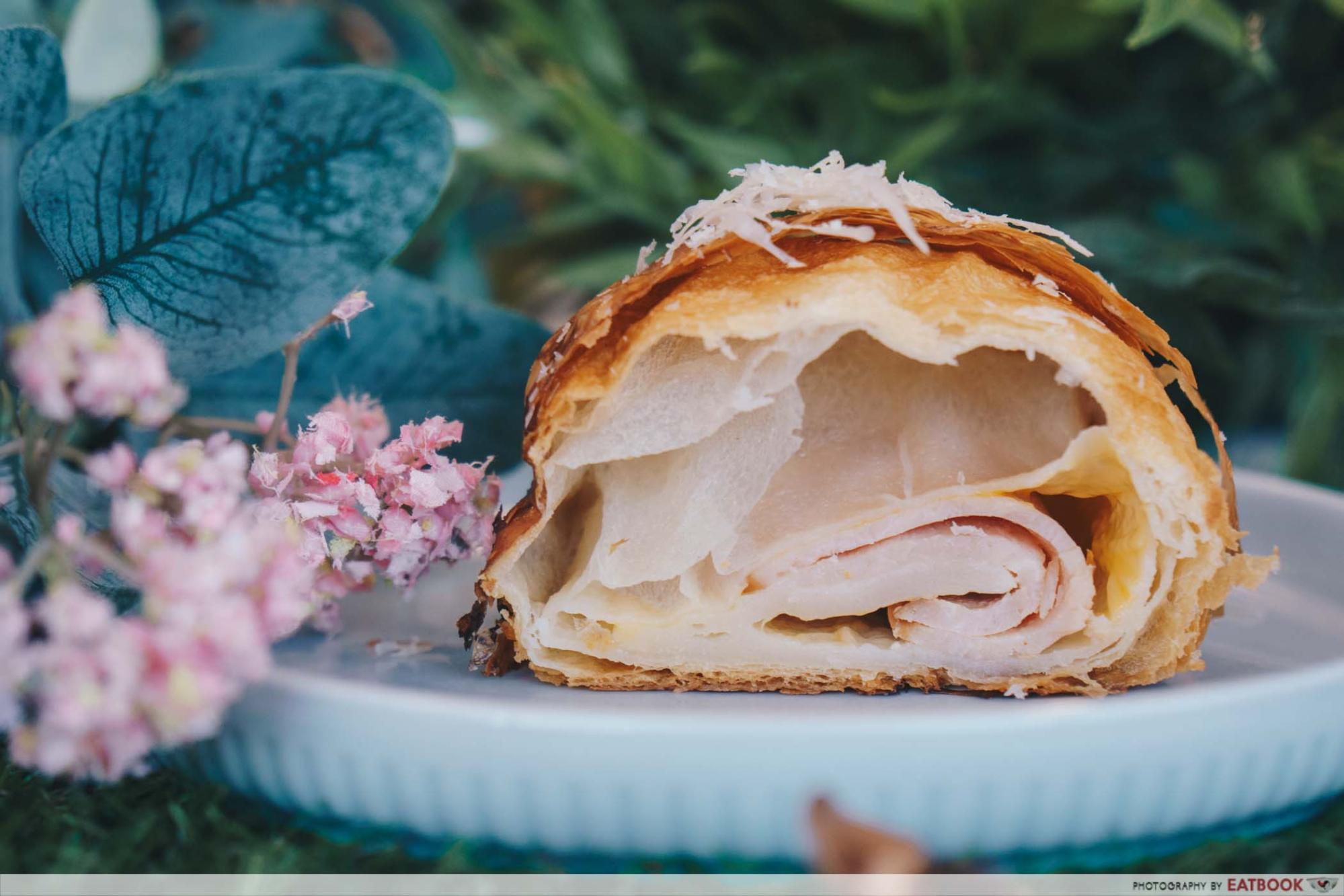 Perhaps it's because they were folded, but the layers of chicken ham felt thick and provided a good bite. The cheese and bechamel sauce added some creaminess, making this a substantial upgrade from the usual ham and cheese croissants sold elsewhere. Despite it being smaller than regular croissants, it'll still be a filling meal for one.
The croissant flavours offered at Brotherbird Milk & Croissants are always on rotation, and other flavours we'd come across are Kinder Bueno and Fruity Pebbles. Drop them a call at 9296 4997 to find out what's on sale before you pop by!
Ambience at Brotherbird Milk & Croissants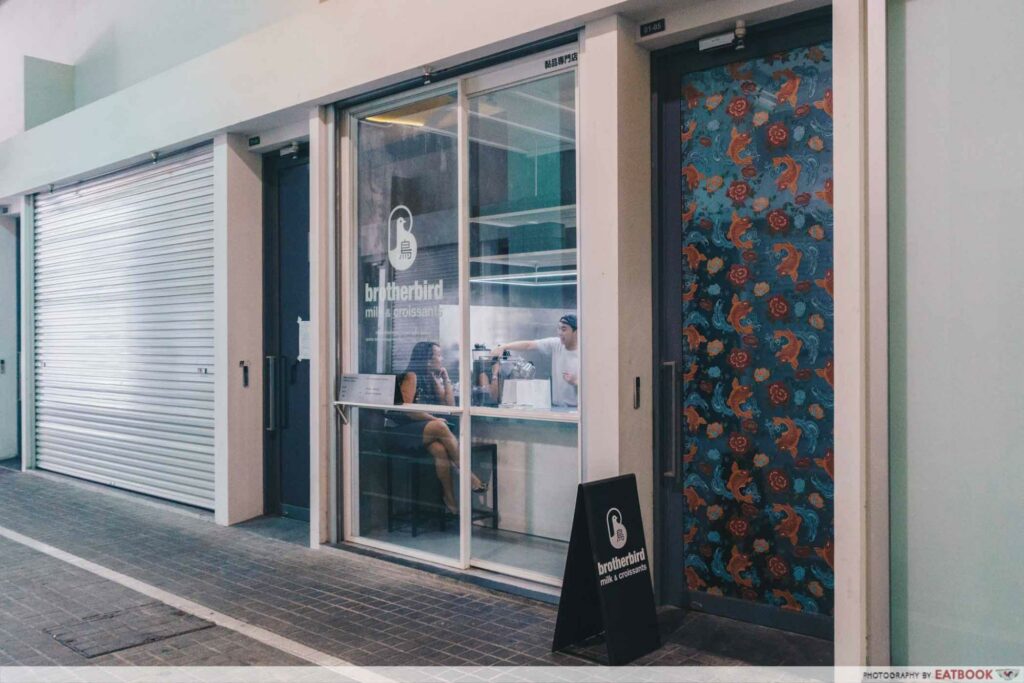 We went to the branch at CT Hub 2, which frankly doesn't have much of an ambience; it's just a takeaway outlet.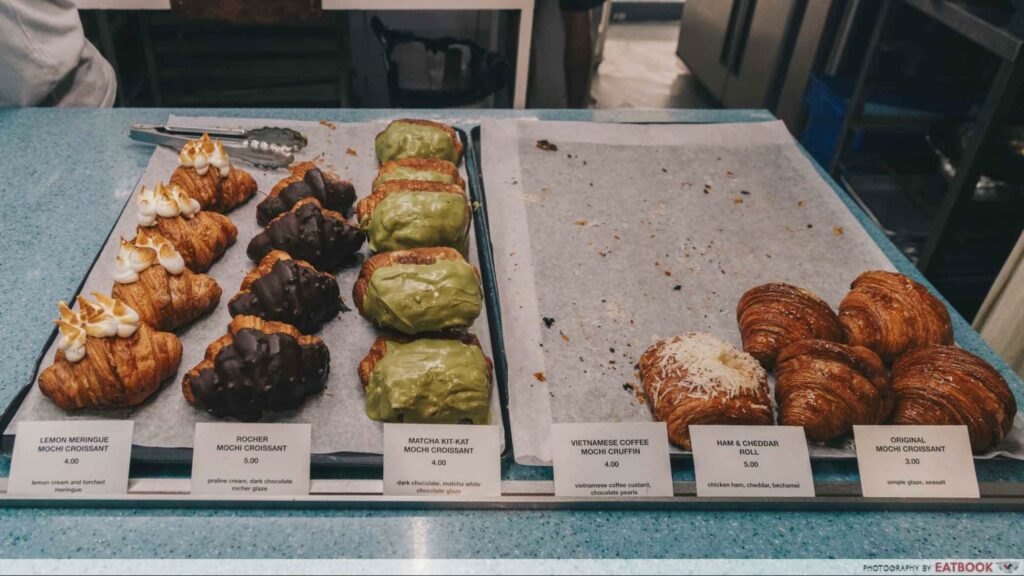 There's a counter with all their bakes on display, and walking in will be a treat for your senses. You'll be hit with the aroma of the buttery goods baking in the oven, and your eyes will be pleased by the colourful croissants. You can also find their bakes at Stateland Cafe at Bali Lane, as well as Djitsun Mall at Bedok.
The verdict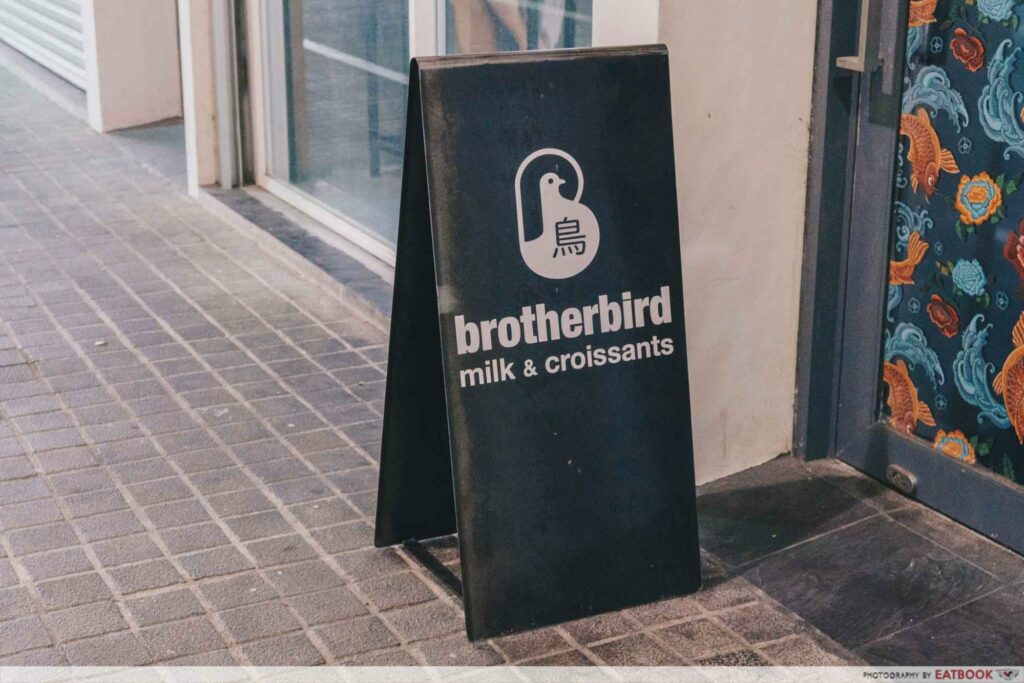 I tried Brotherbird's famous soft-serve and mochi donuts when they were launched a few years back and, frankly speaking wasn't very impressed then. Yes, the ice-cream was good, but it's not a treat I'd go out of my way for. For these croissants, however, I'd willingly make a detour to the ulu CT Hub to dapao some home for the fambam.
Address: 114 Lavender Street, #01-05, CT Hub 2, Singapore 338729
Opening hours: Wed-Mon 12pm to 5pm or until everything is sold out
Tel: 9296 4997
Website
Photos taken by Becky Chong.
This is an independent review by Eatbook.
Brotherbird Milk & Croissants
Summary
Pros
– Unique croissants
– Interesting flavours
– Affordable
Cons
– Limited flavours each day
Recommended Dishes: Original Mochi Croissant ($3), Rocher Mochi Croissant ($5), Lemon Meringue Mochi Croissant ($4), Ham & Cheddar Roll ($5)
Opening Hours:
Wed-Mon 12pm to 5pm or until everything is sold out
Address: 114 Lavender Street, #01-05, CT Hub 2, Singapore 338729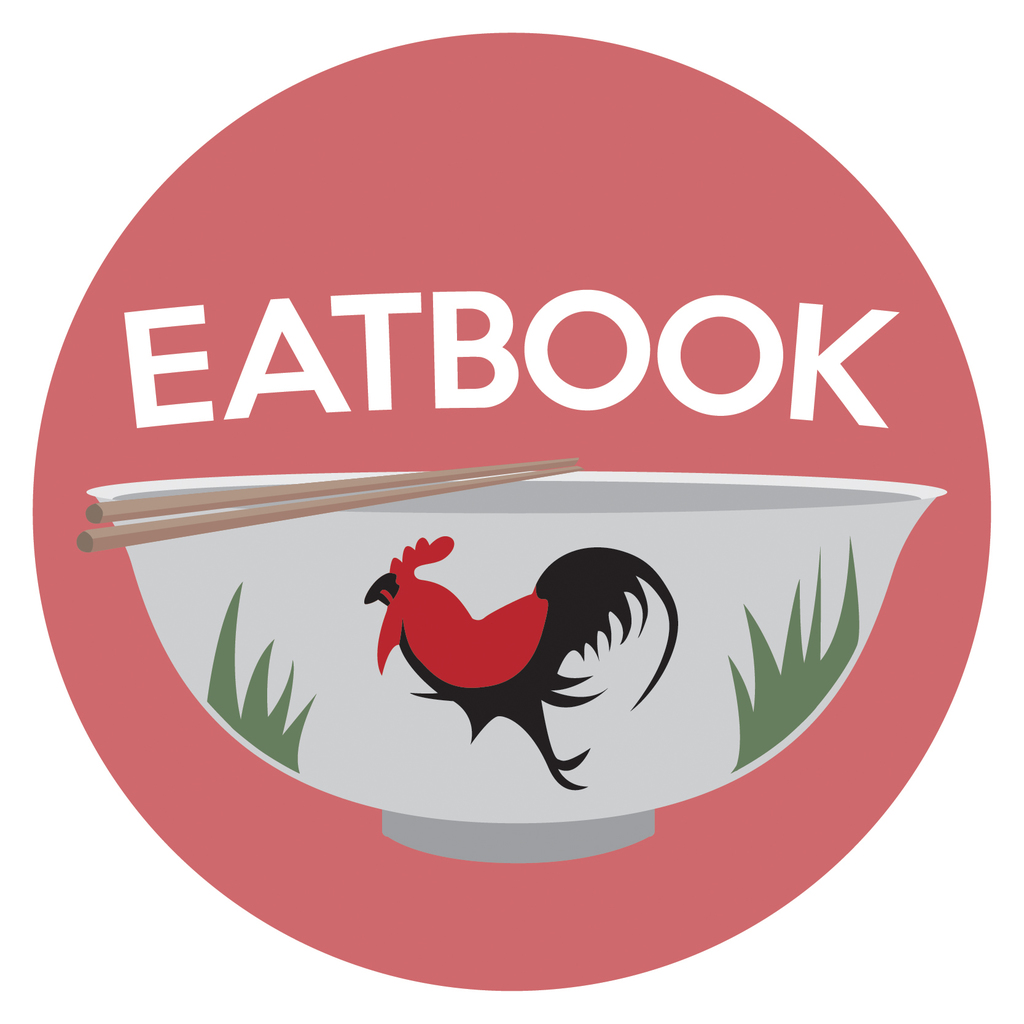 Drop us your email so you won't miss the latest news.