BudgetMealGoWhere is a portal that helps you find affordable meals
It's no secret that food prices are on the rise in Singapore—we're all feeling the pinch whenever we dine out or head to the grocery store. While the future economic climate remains uncertain, what we can say with confidence is that nutritious, affordable meals are about to become more readily available thanks to the new initiative, BudgetMealGoWhere.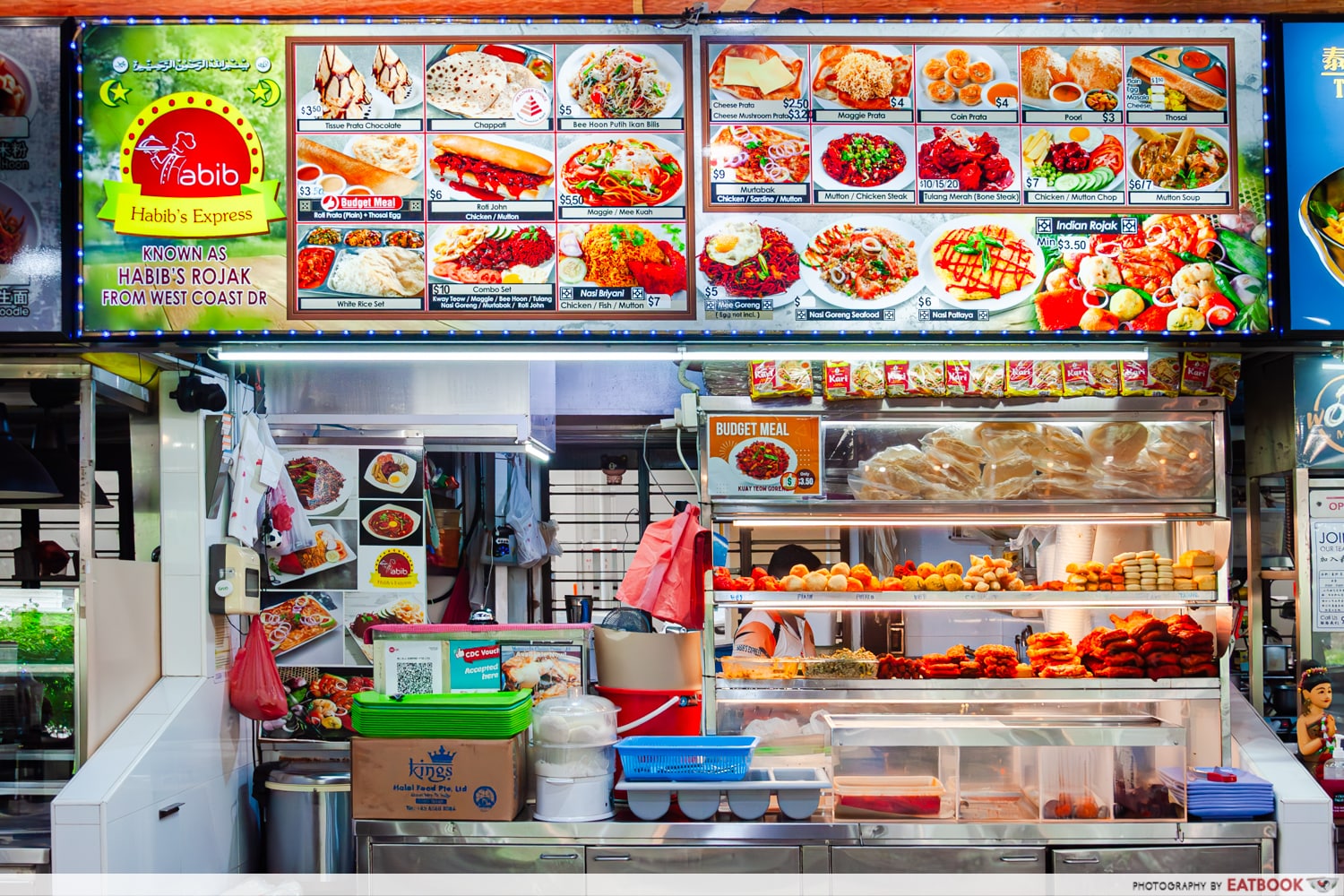 First announced at the 2023 Committee of Supply debates, hawkers and operators who are renting at any coffee shop owned by HDB have to offer budget meals as a condition for the renewal of their rental contracts, from May 2023. These budget meal options typically cost less than $4.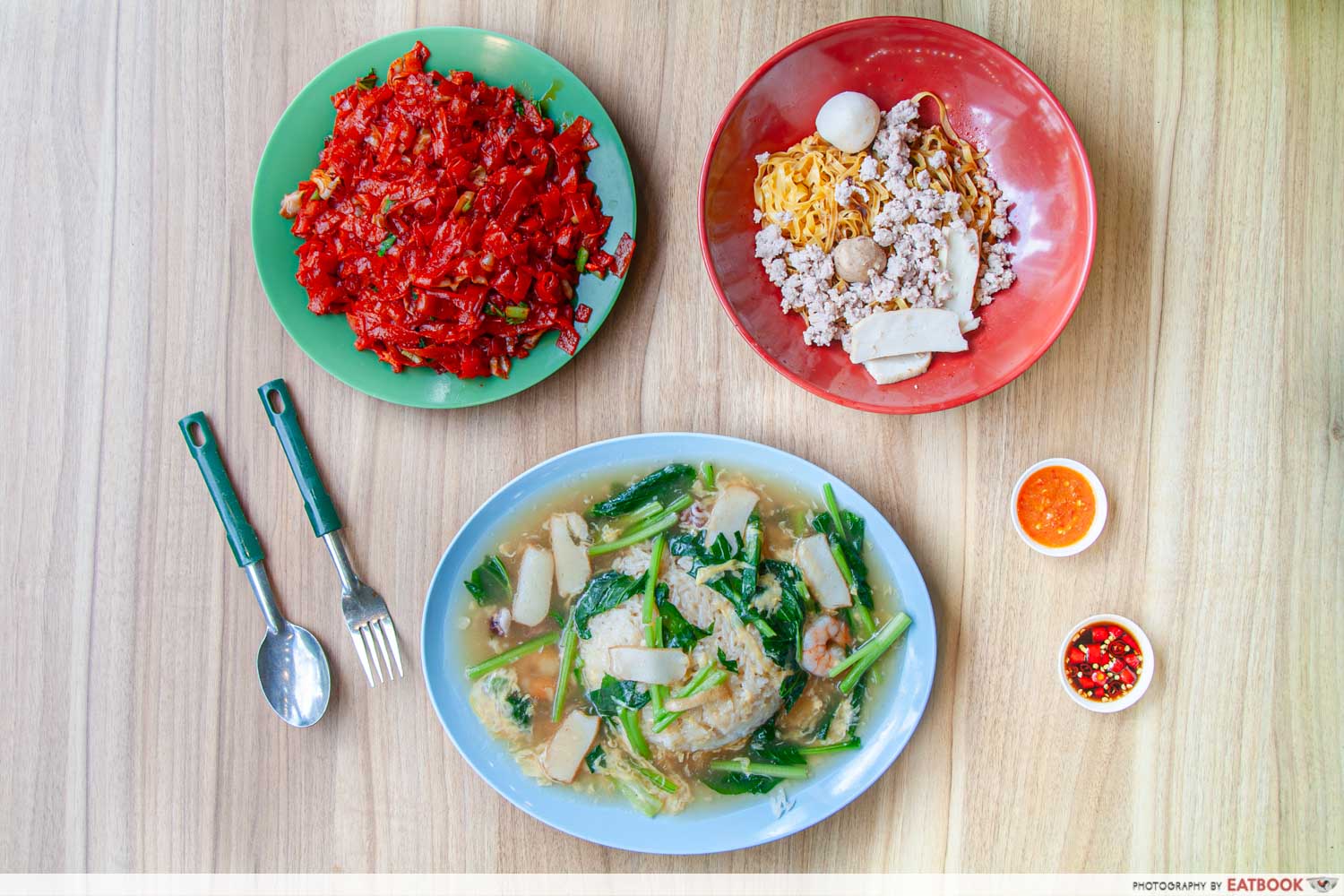 HDB currently leases out over 370 coffee shops. As their leases progressively come up for renewal, they will be required to offer budget meals. By 2026, all of these coffee shops will offer budget meals.
Coffee shops tend to have quite the variety of stalls, and not all of them display their prices clearly. To suss out which coffee shops and stalls are participating in the initiative, the government has launched the BudgetMealGoWhere website and Budget Meal decals for display at participating stalls.
On the BudgetMealGoWhere website, simply enter an address, a postal code, or a street name into the search bar and you'll get a list of participating coffee shops within the radius of your location. Currently, there are about 80 coffee shops islandwide that are listed on BudgetMealGoWhere, so there's plenty to choose from.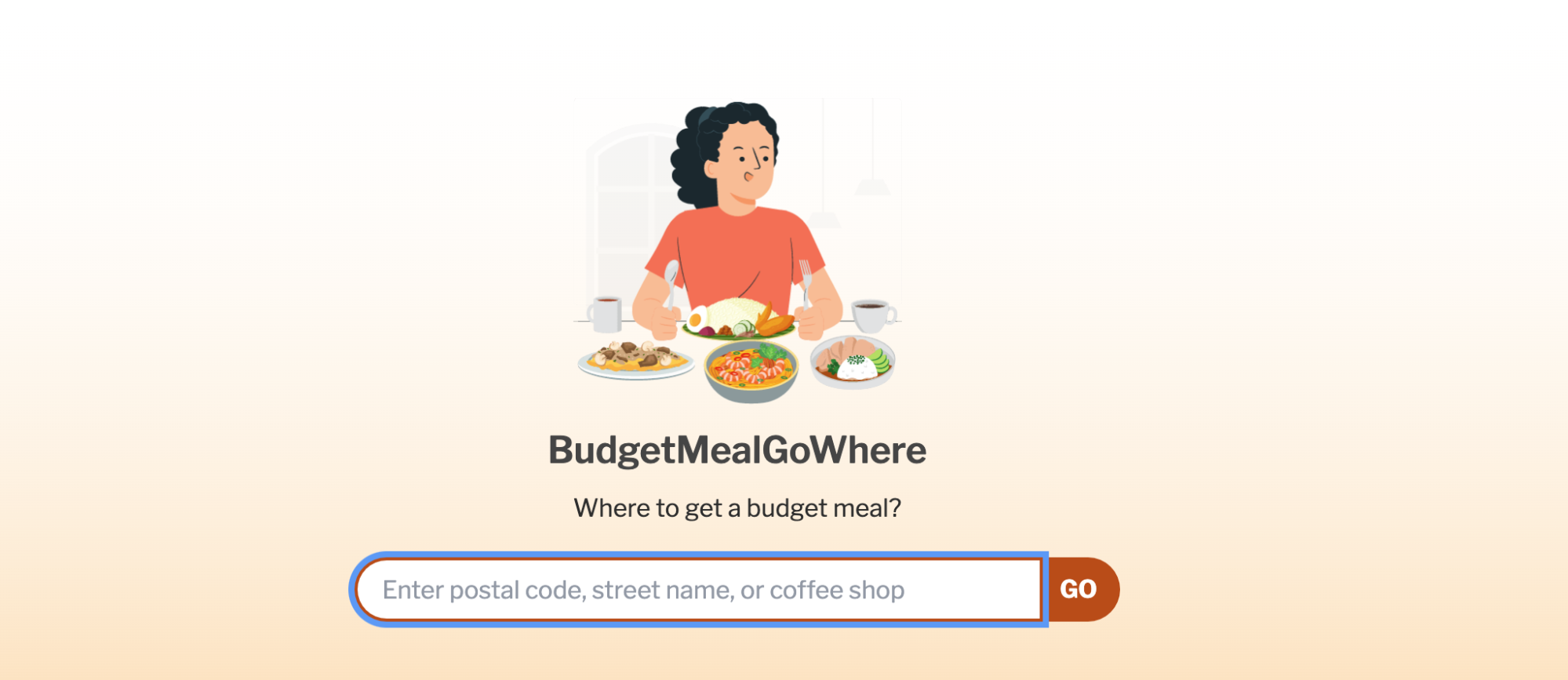 Image credit: BudgetMealGoWhere
What's even better: the website shows the available budget meal options, allowing you to plan in advance for your next meal!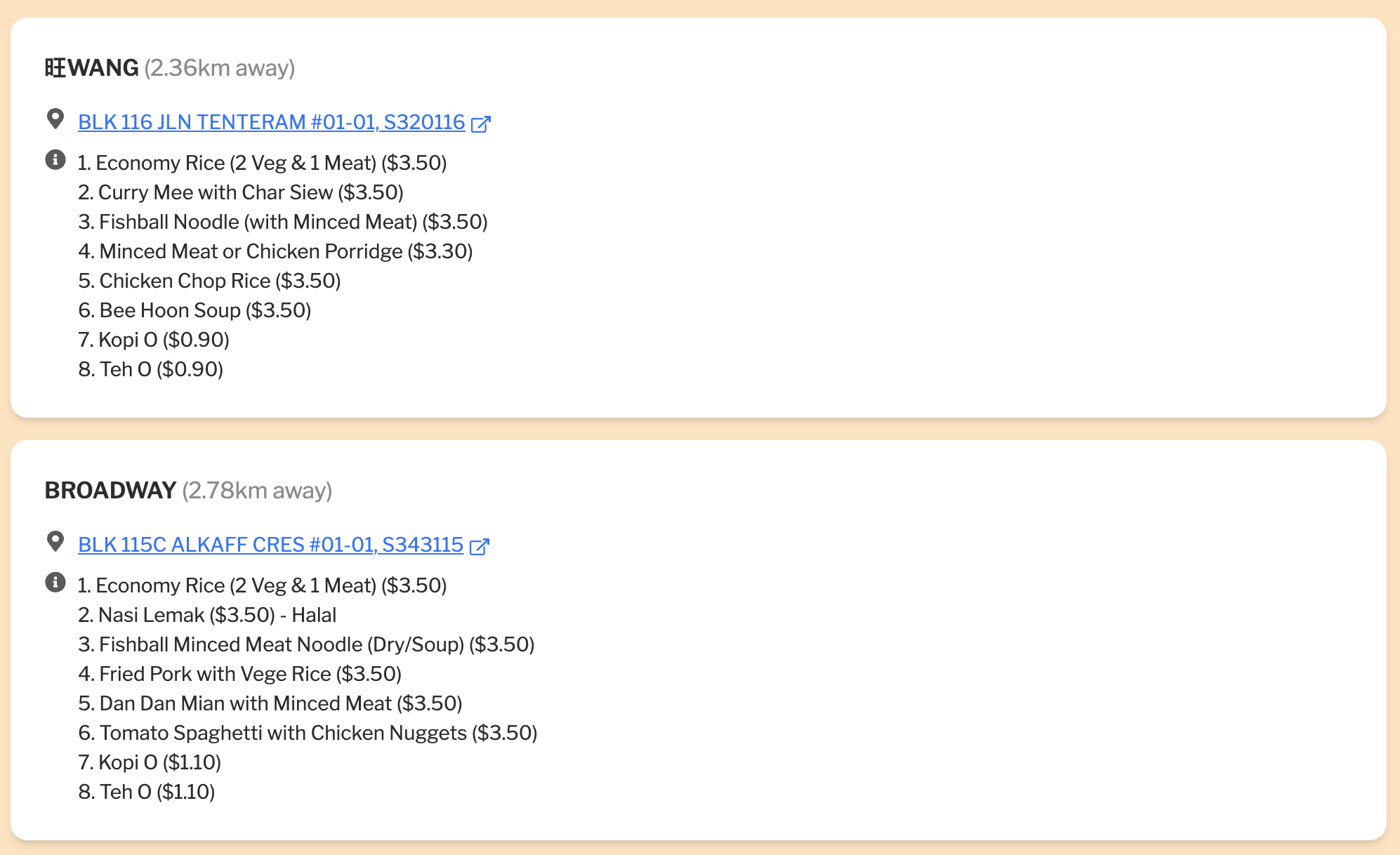 Image credit: BudgetMealGoWhere
A wide range of dishes are available under $4, from true-blue Singaporean classics including nasi lemak and bak chor mee, to more novel eats such as dan dan noodles and Ipoh hor fun.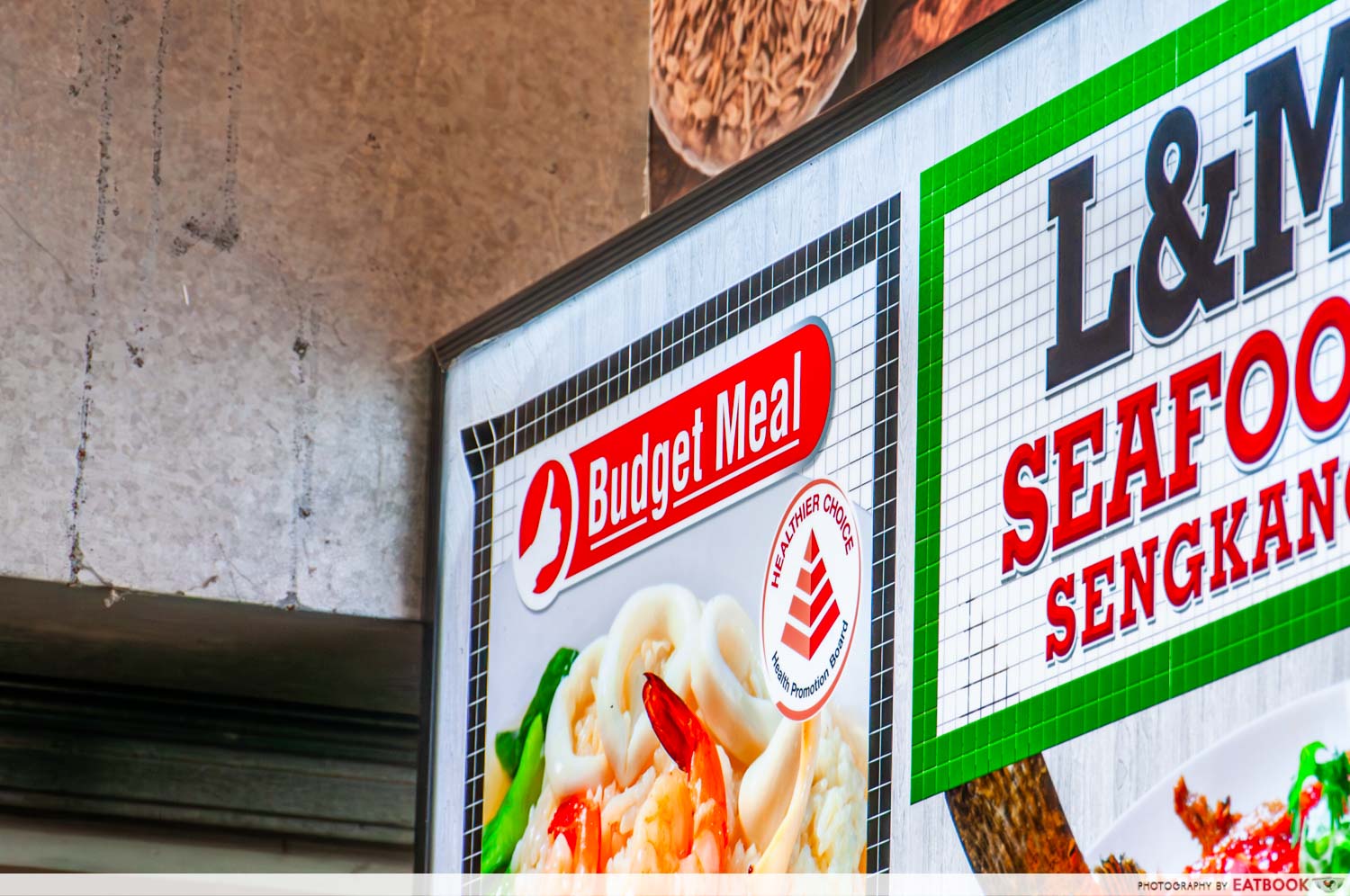 Participating stalls will have a decal depicting the Budget Meal logo, so it's easy to find them when you're in the coffee shop. The decals are also useful for those who aren't the most internet savvy, such as the elderly, as they can still easily find out where they can get these affordable meals. Here's what the decal looks like: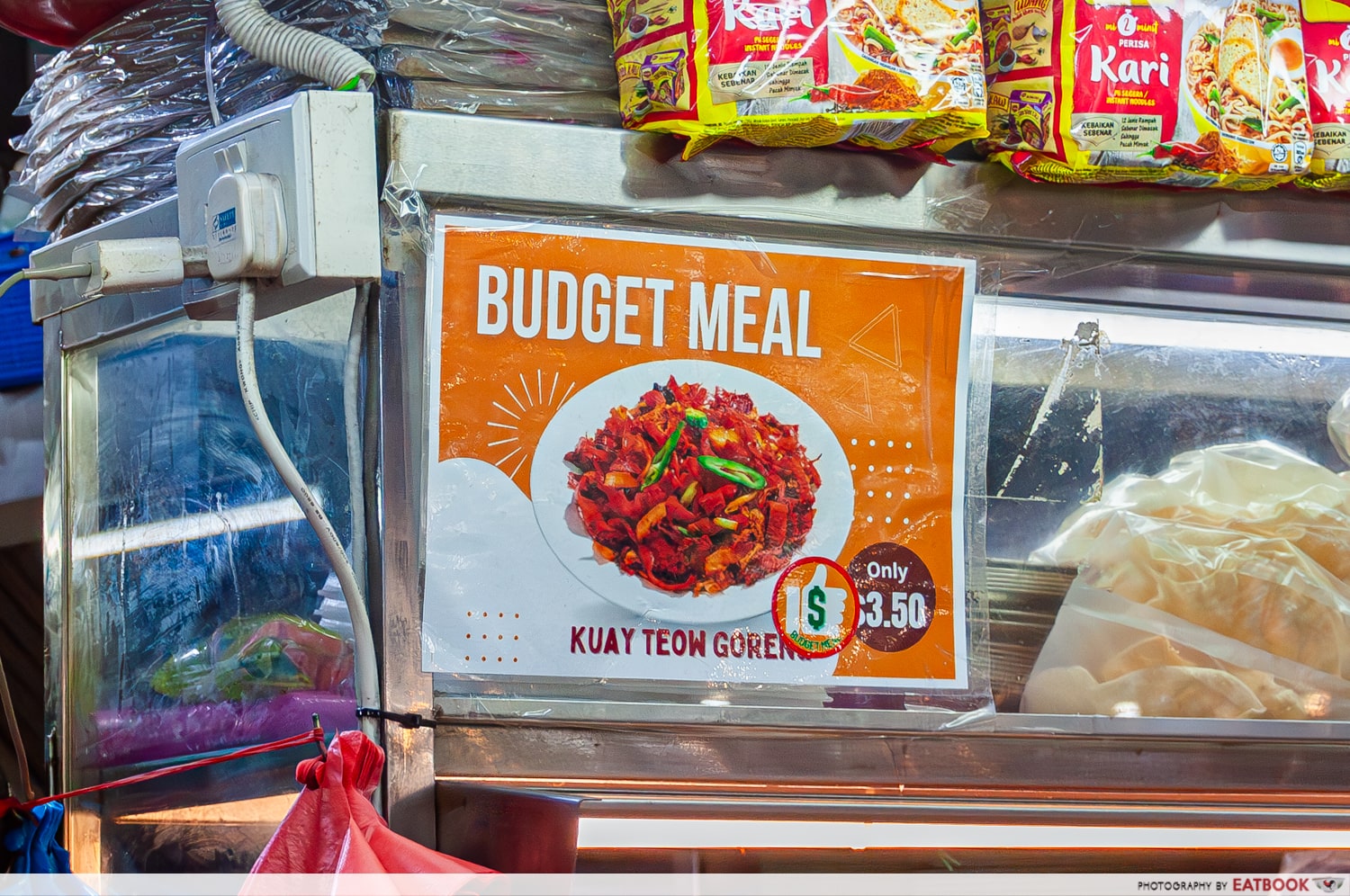 The website is also available in four different languages!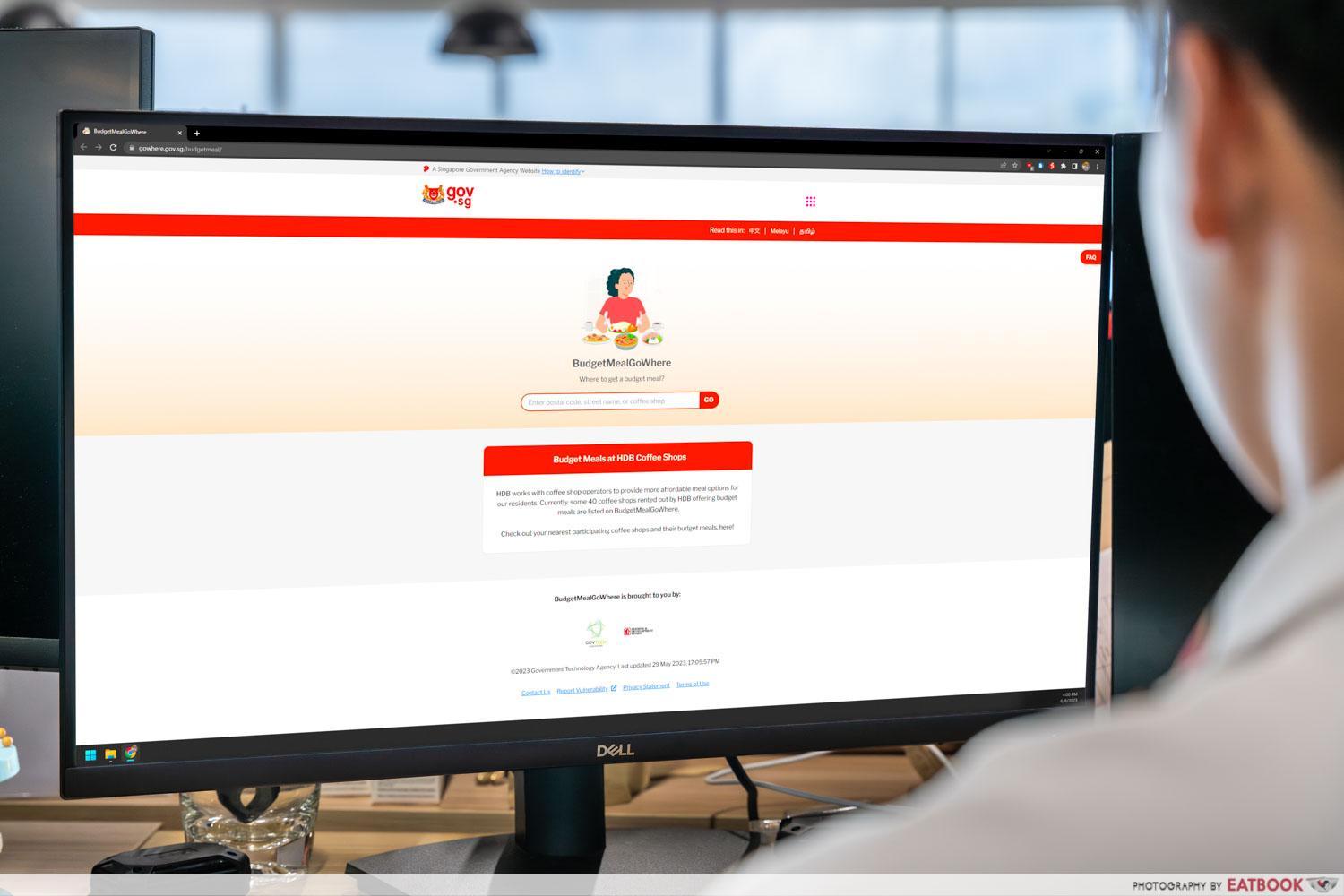 The current directory of coffee shops offering budget meals in Singapore will expand over time. Stay tuned for more stalls that will be onboarded through the month of June, and beyond. With more operators of other coffee shops and hawker centres coming on board, Singaporeans can expect wallet-friendly meals becoming more accessible.
Photos taken by Melvin Mak.
This post is brought to you by the Ministry of National Development.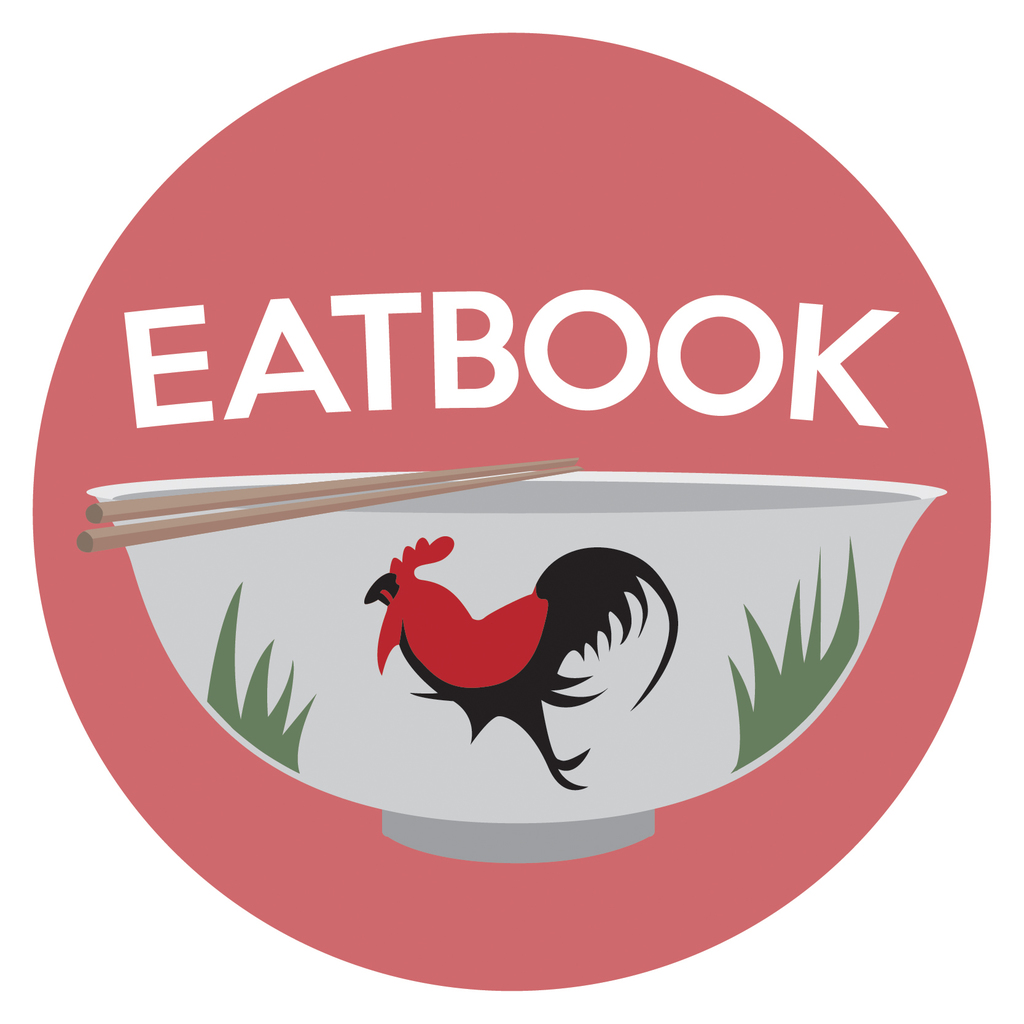 Drop us your email so you won't miss the latest news.