Mala Stacker from Burger King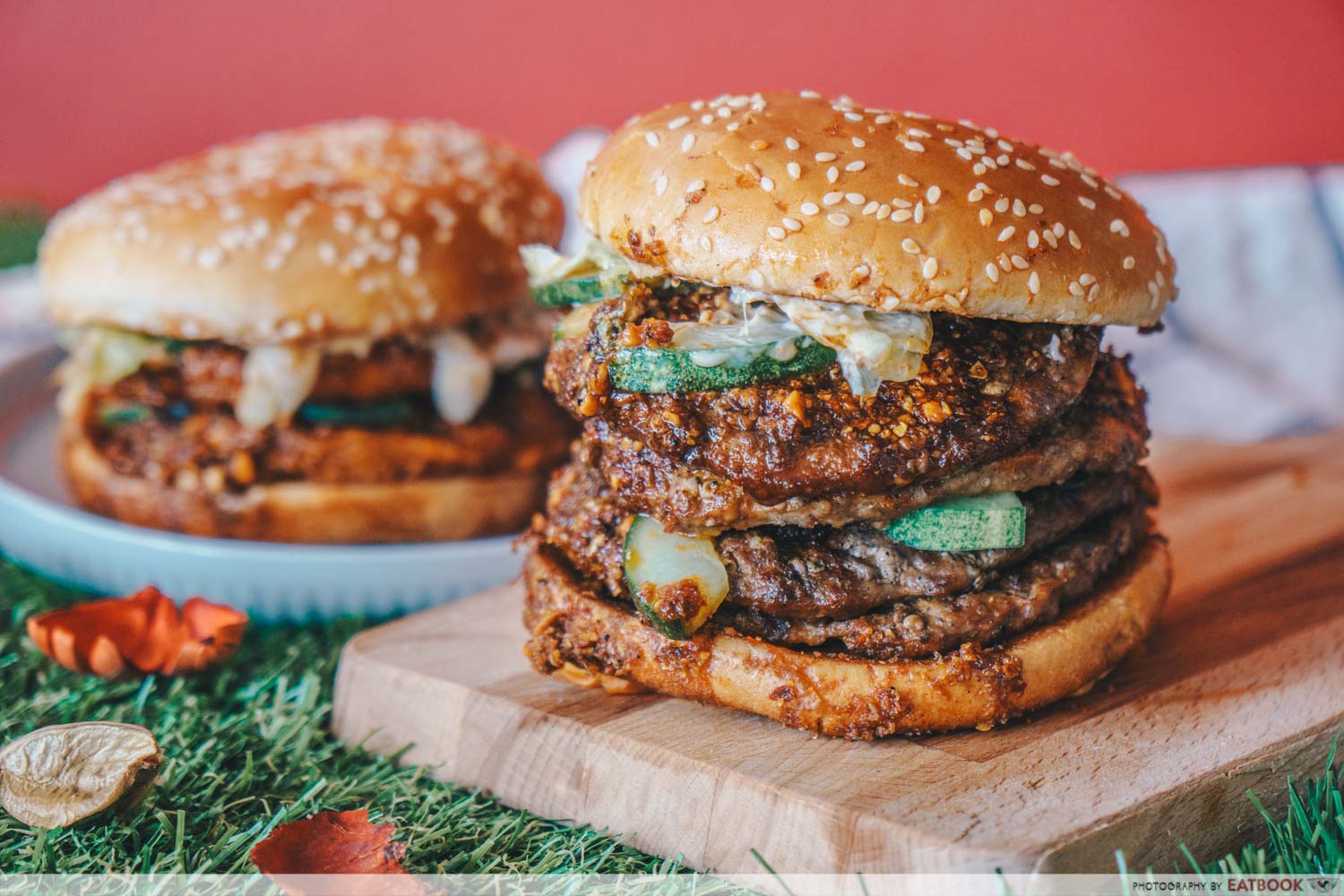 Hot on the heels of their Truffle Mayo burgers, Burger King is back to spice up the fast food game with the brand new Mala Stackers. Available in beef and chicken variants, these ma la burgers are the first of their kind in any fast food restaurant and boy, BK isn't playing around.
Burger King's New Truffle Mayo Burger With Angus Beef Ups The Fast Food Game
The burgers were oozing with chilli oil. So much so that their wrappers were absolutely drenched, and the sharp scent of spices filled our pantry. Simply put: these burgs are legit.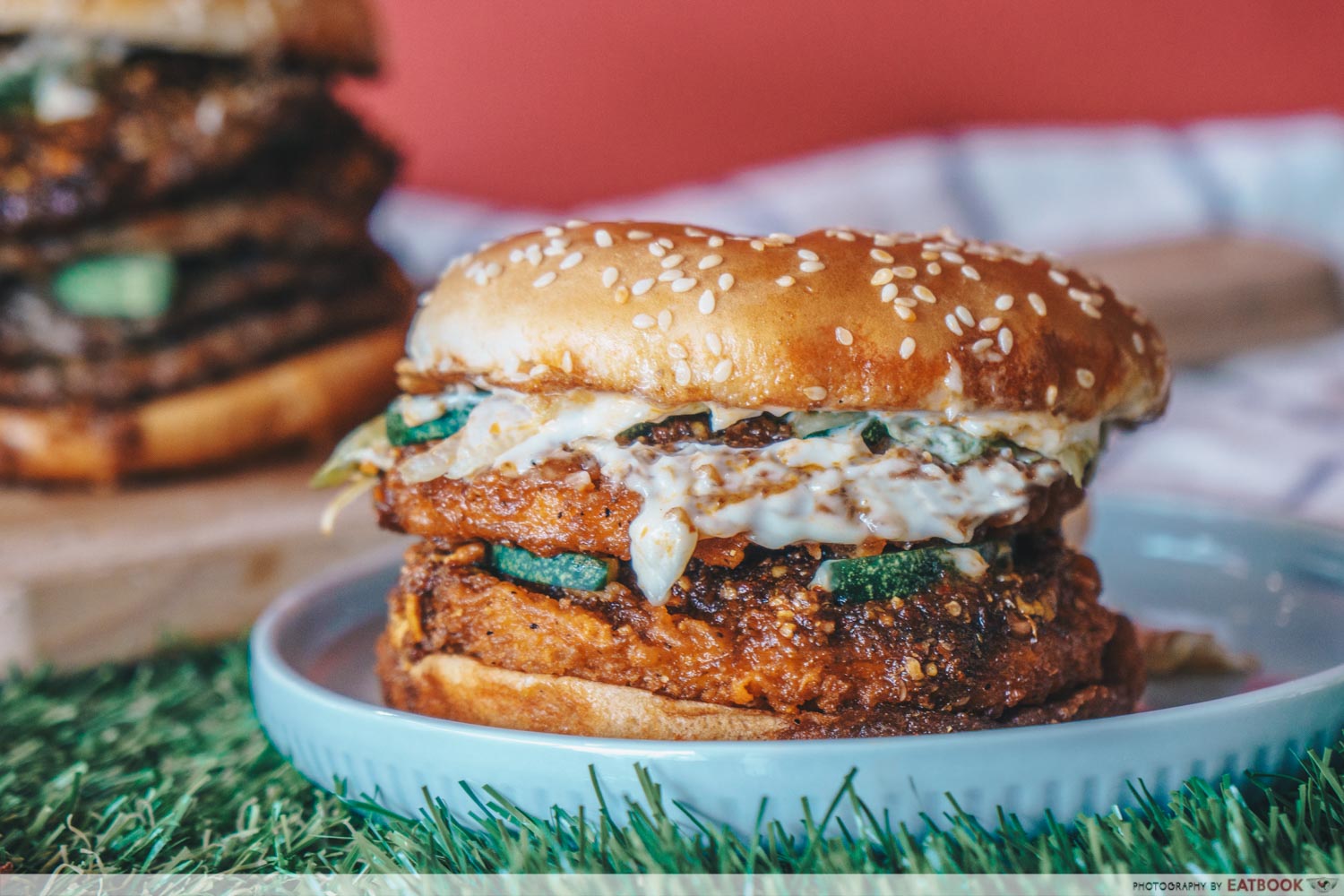 First up to bat was the Double Mala CHICK'N CRISP Stacker ($5.40 a la carte, $6.90 for a value meal). Inside the burger are two crunchy chicken patties that sport a brilliant red hue, courtesy of the thick and heavy ma la sauce.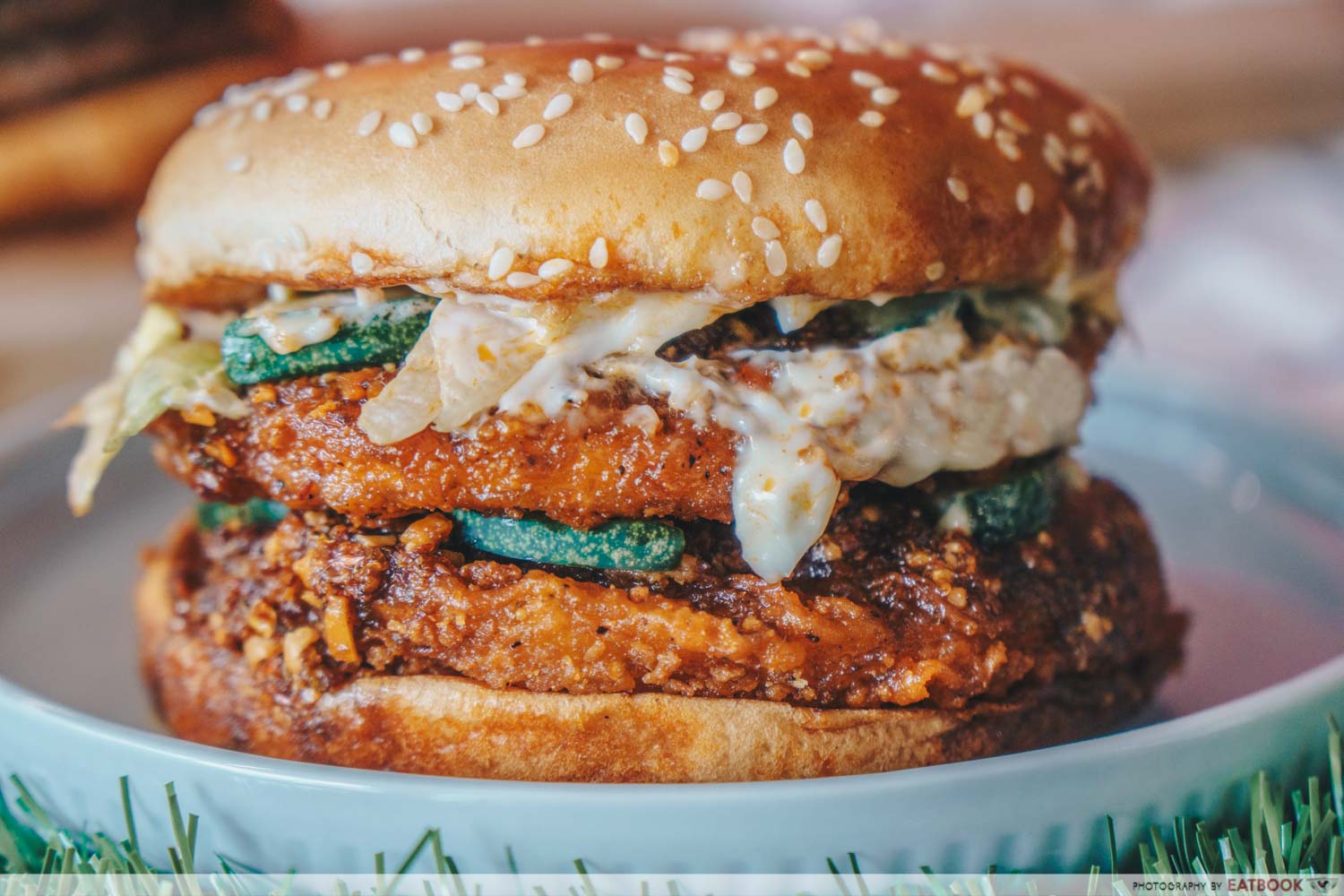 Taste-wise, the burger was akin to a ma la hae bee hiam and had a strong numbing sensation. Thankfully, the presence of sliced cucumbers and mayonnaise on the patties helps take the edge off.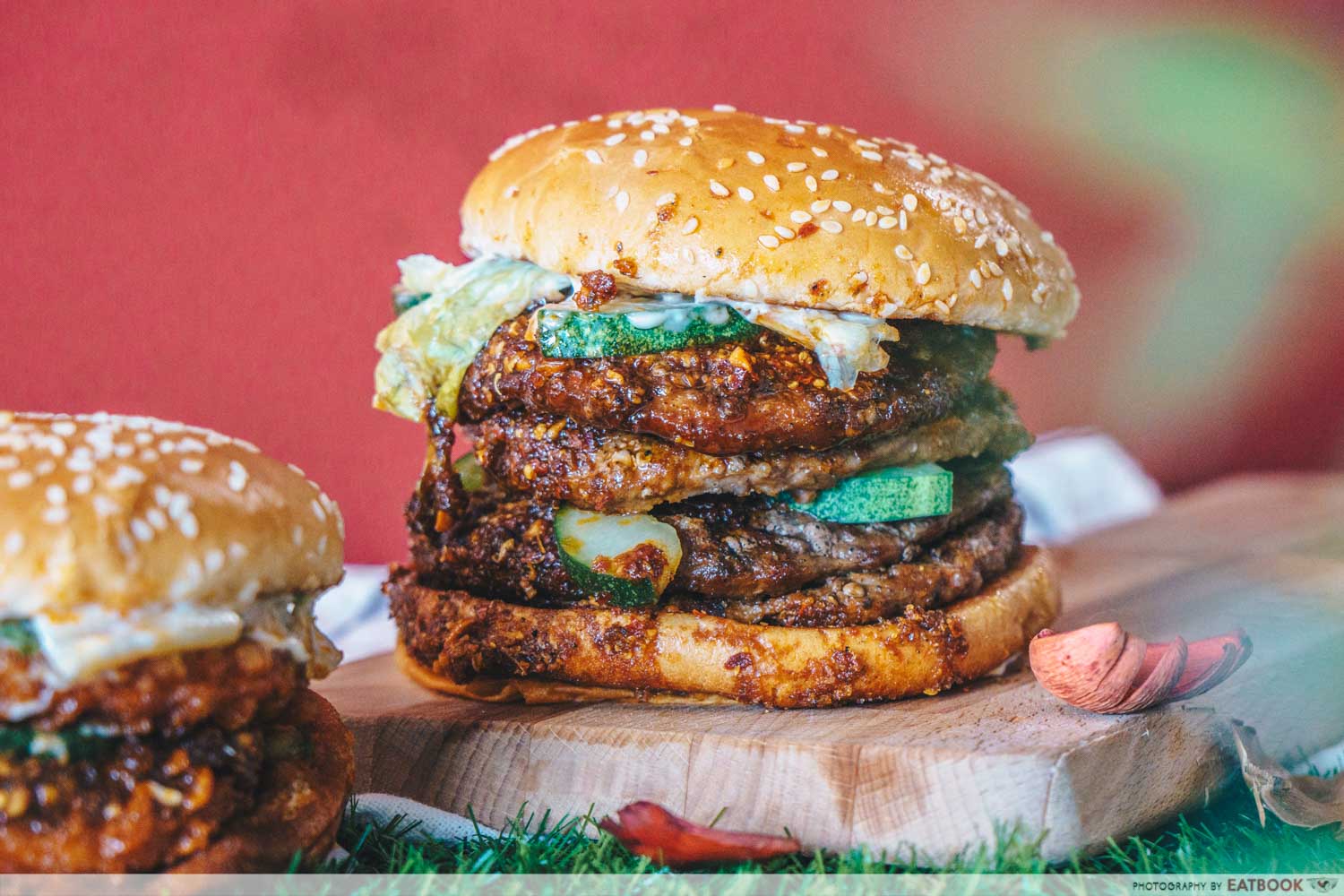 You can also add an additional patty and more ma la sauce at just $2.80. True to its stacker moniker, you can keep layering on more patties to reach the size of the humongous Quadruple Mala Stacker ($11 a la carte, $12.50 for a value meal).
We opted for the beef option for this item, and let's just say we were beyond impressed. The thick and juicy patties did well to absorb the chilli oil, resulting in a savoury mouthful that's packed with many different flavour profiles. Given the small price difference between the a la carte and value meal options, we'd recommend going for the latter to get a small Coke and medium fries.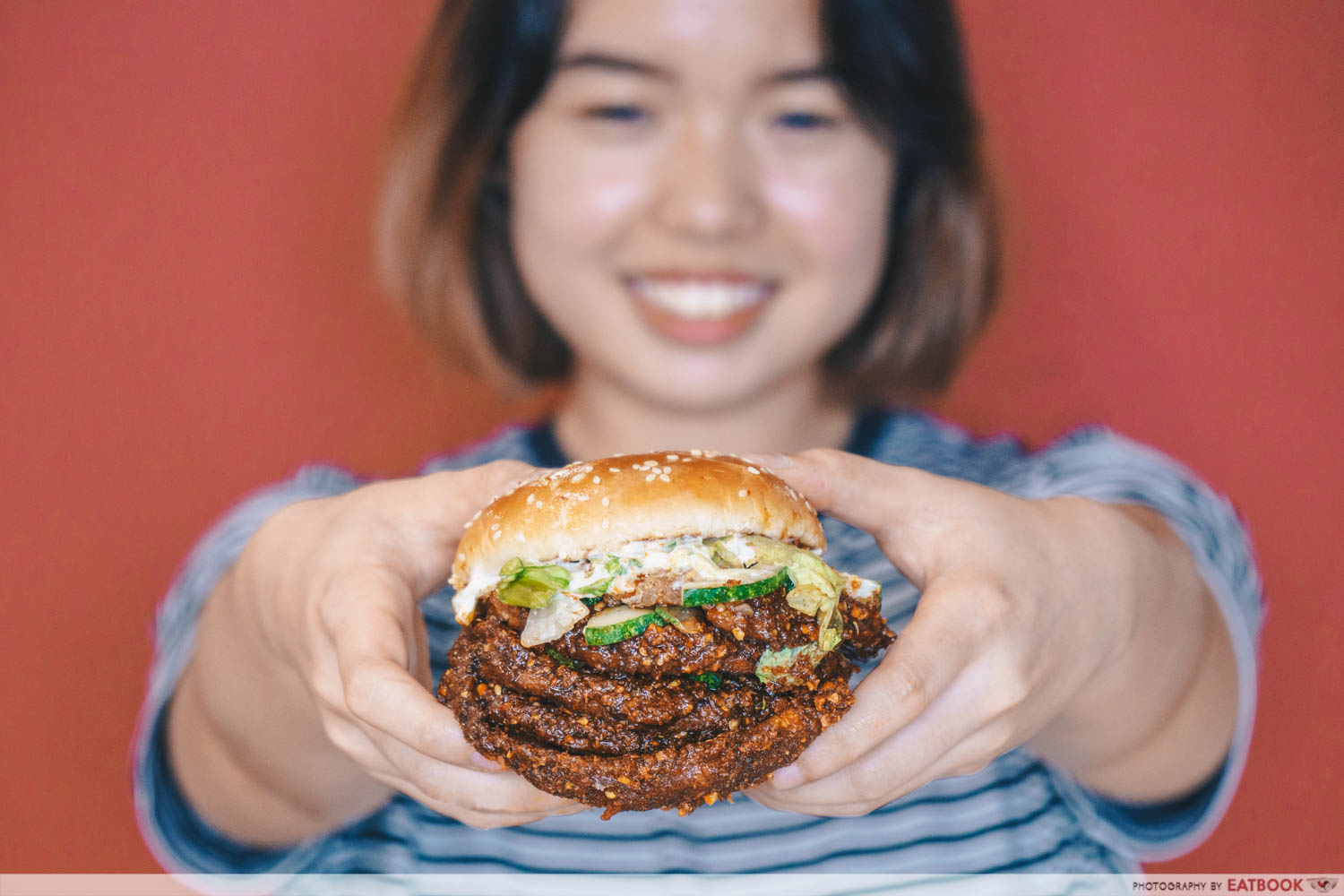 If you're gunning to challenge your taste buds, make a trip to your nearest Burger King outlet now. While you're there, be sure to get your hands on their Truffle Mayo Fries ($2.90) before they run out!
Photos taken by Crystal Tan.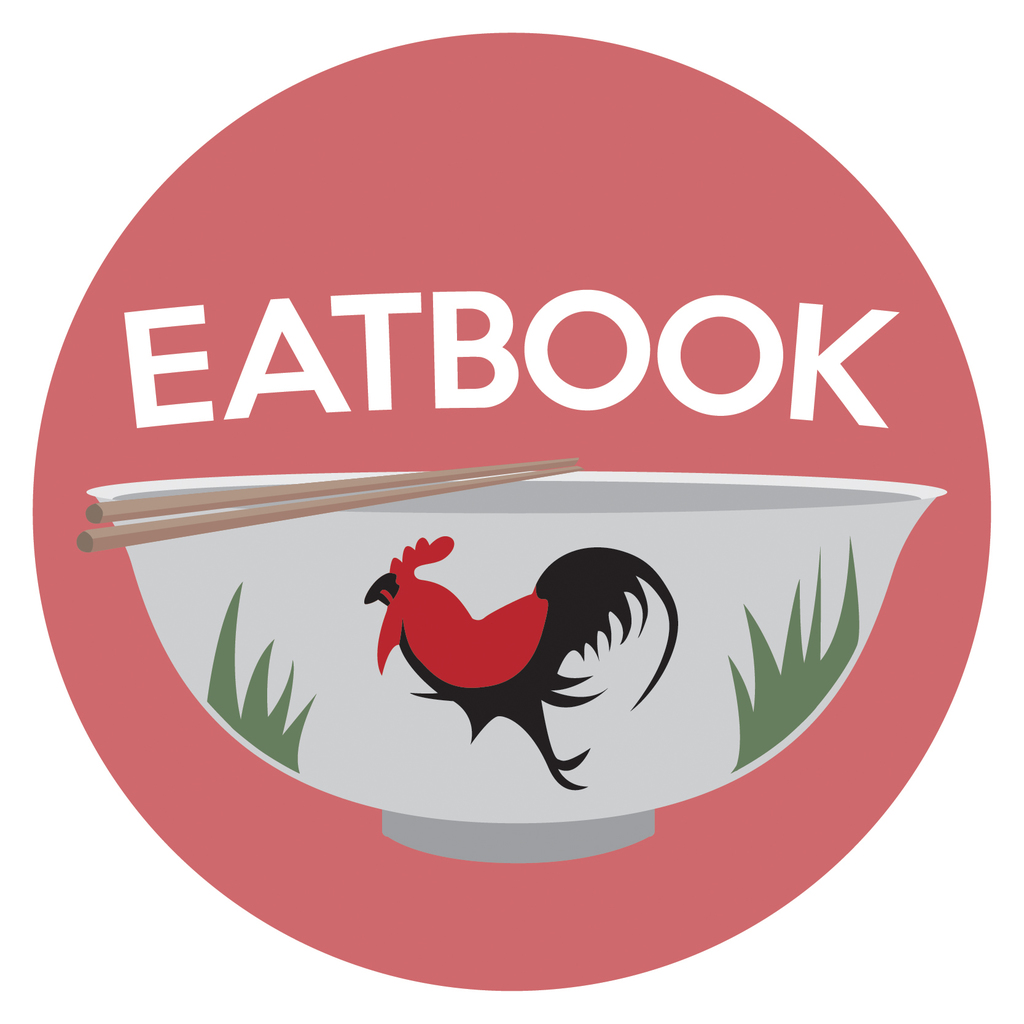 Drop us your email so you won't miss the latest news.