Butter Town has unique shio pan by young hawkers in Holland Village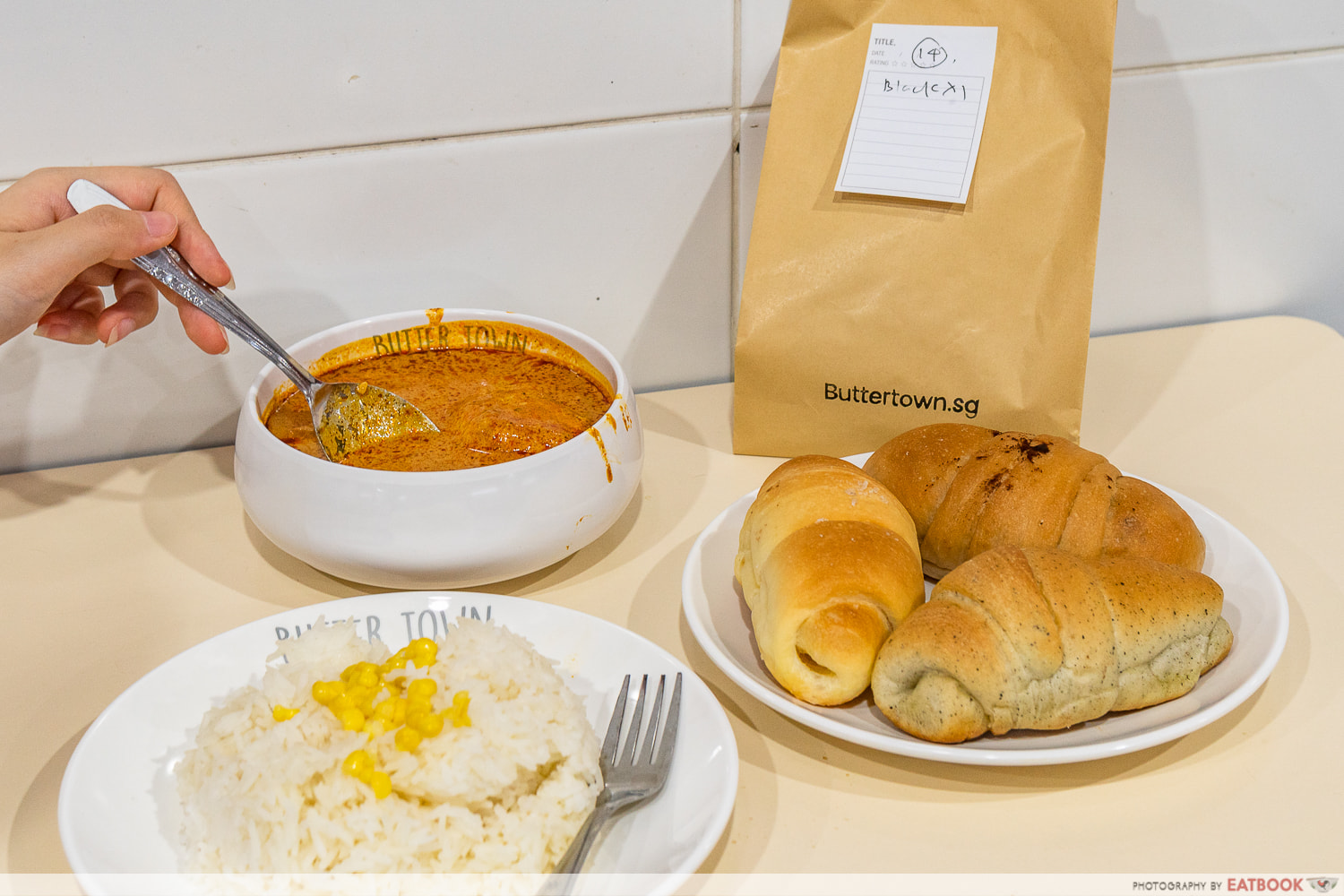 It seems that hawker bakeries have been popping off lately, with stalls such as Cat In The Hat drawing crowds for their range of unique and affordable baked goods. The newest kid on the block, Butter Town, has been generating quite a lot of buzz for themselves with their shio pan and sourdough bakes, so we went down to Holland Drive Food Centre to check them out.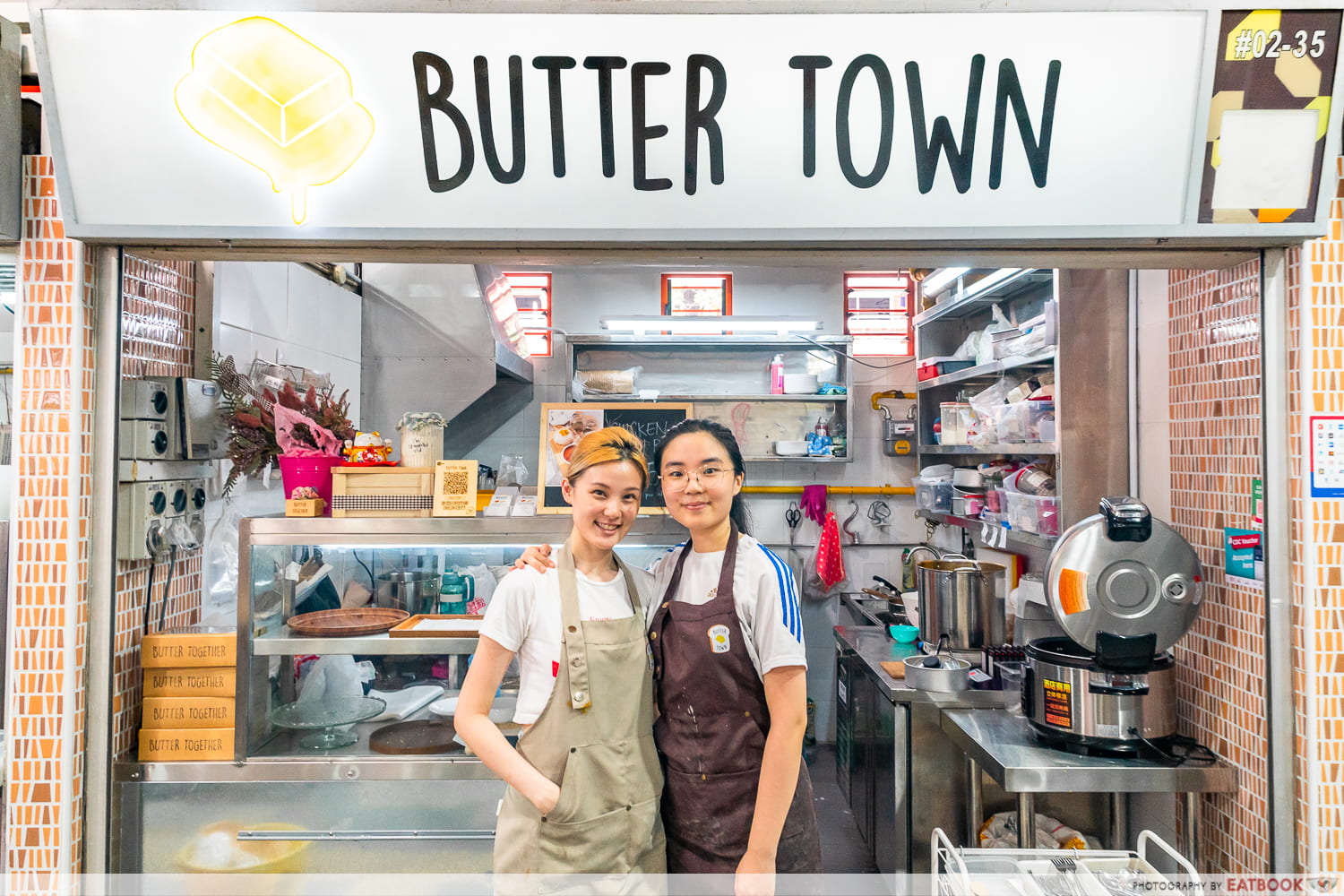 A former home bakery set up by sisters Serene (left) and Danielle (right), Butter Town offers shio pan, chicken curry sets, sourdough mantou, and cakes, which the hawkers make from 5am till 5pm every day, hours after their stall has closed! Impressively, everything here is made from scratch by the young hawkers, from the fillings to their unique sourdough starter that uses apples instead of grapes. 
Food at Butter Town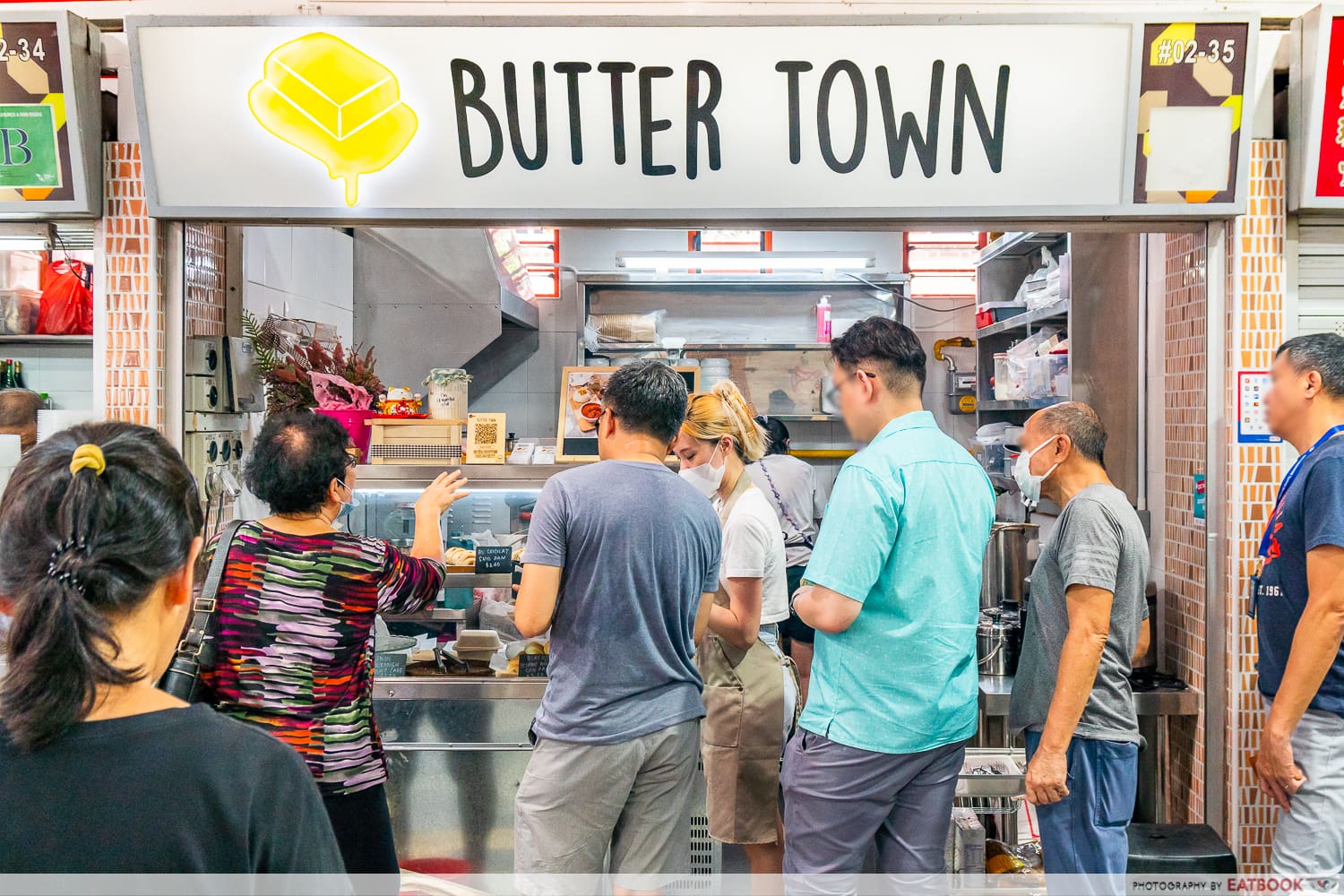 Despite their relative newness to the hawker centre, it seemed that Butter Town had already drawn the attention of many curious patrons as the only bake-centric hawker stall in the place. 
We got to the front of the queue an hour after they opened, only to find out that they had already sold out of all their sourdough bakes for the day. No matter, we decided to get a couple of shio pan and a chicken curry and rice set to share.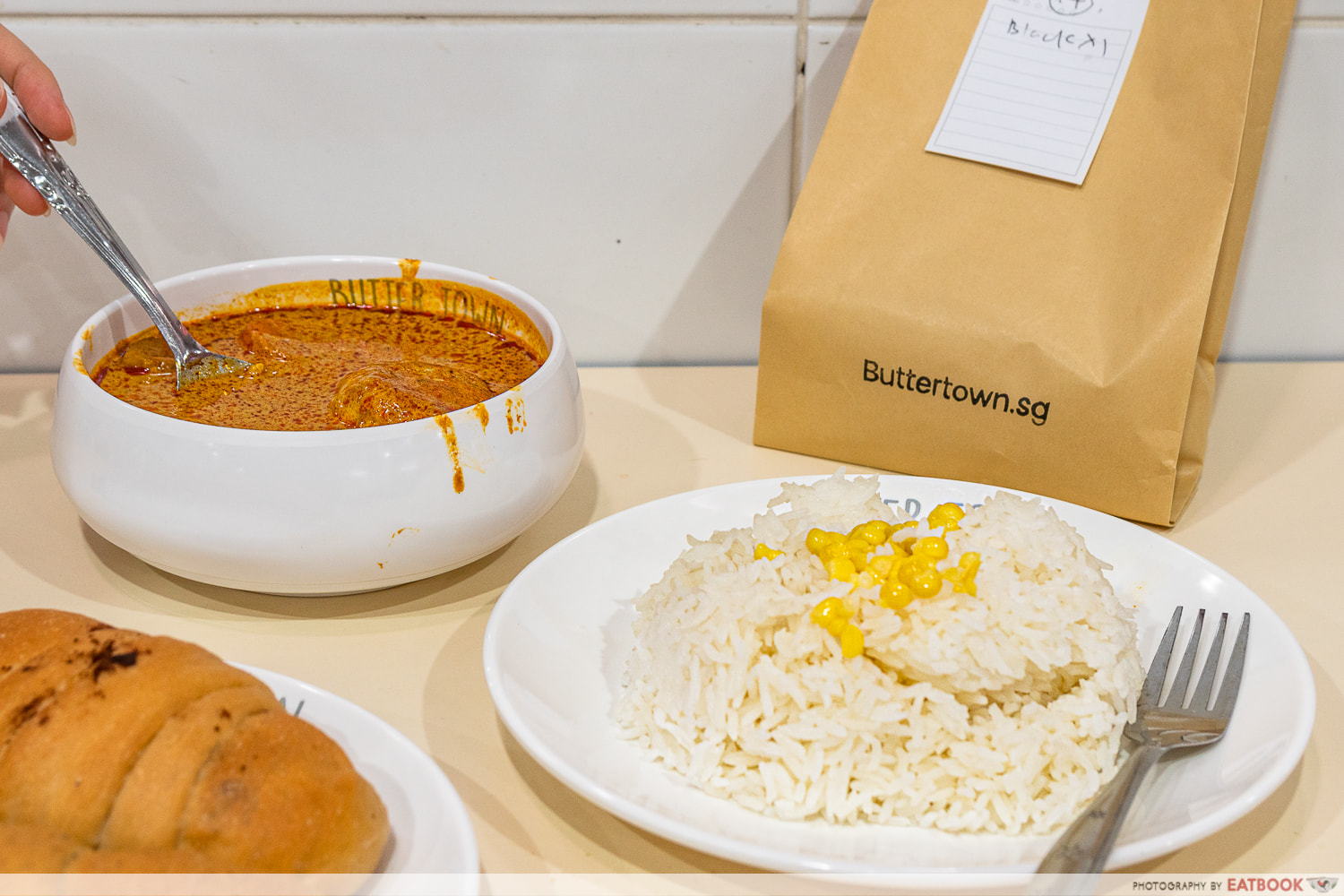 While waiting in line, we couldn't help but notice that the Chicken Curry with Rice Set ($4.50) seemed to be a pretty popular choice among office workers visiting the hawker centre for lunch.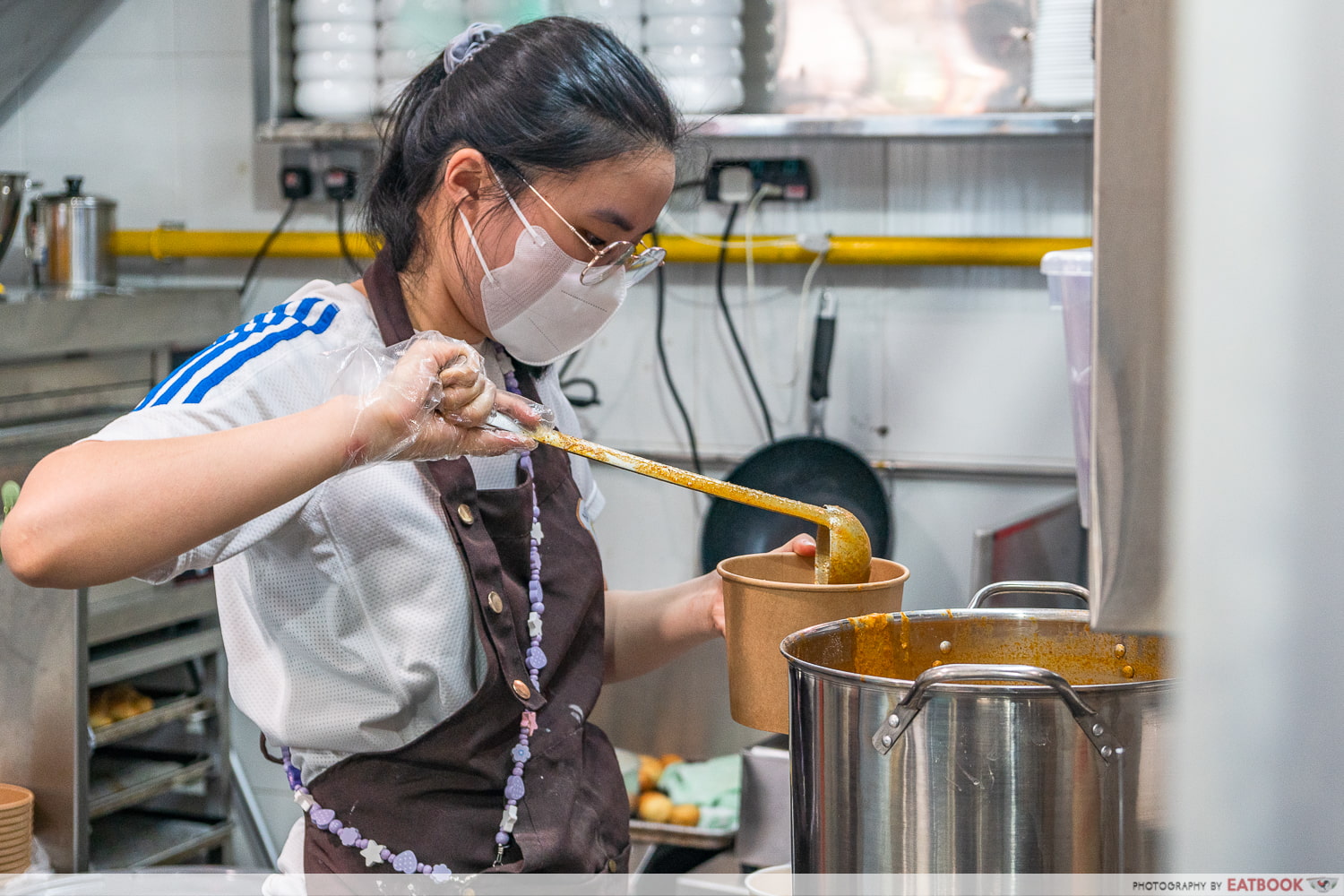 The sisters said that the set was also catered to older customers who preferred rice to the other curry sets, including the then sold-out Chicken Curry with Mandough Set ($7.50), which replaced the rice with seven sourdough mantou, and a Chicken Curry with Shio Pan Set ($6.50) with two original shio pans.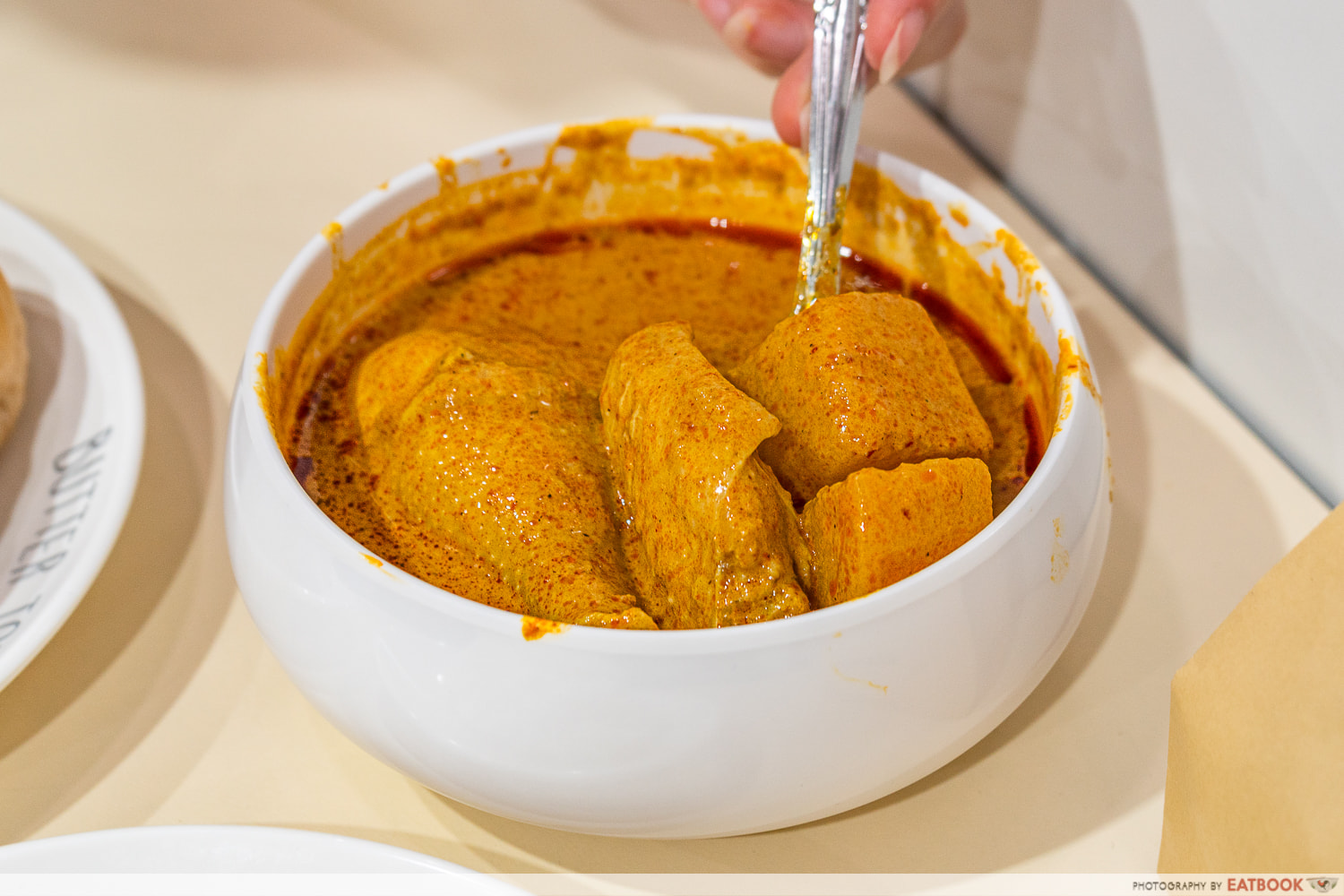 Common to all the sets is the Nyonya-style chicken curry that comes with a chicken drumstick, wing, carrots, and potatoes. For the rice set, the rice was plain white jasmine rice, with a few corn kernels scattered on top.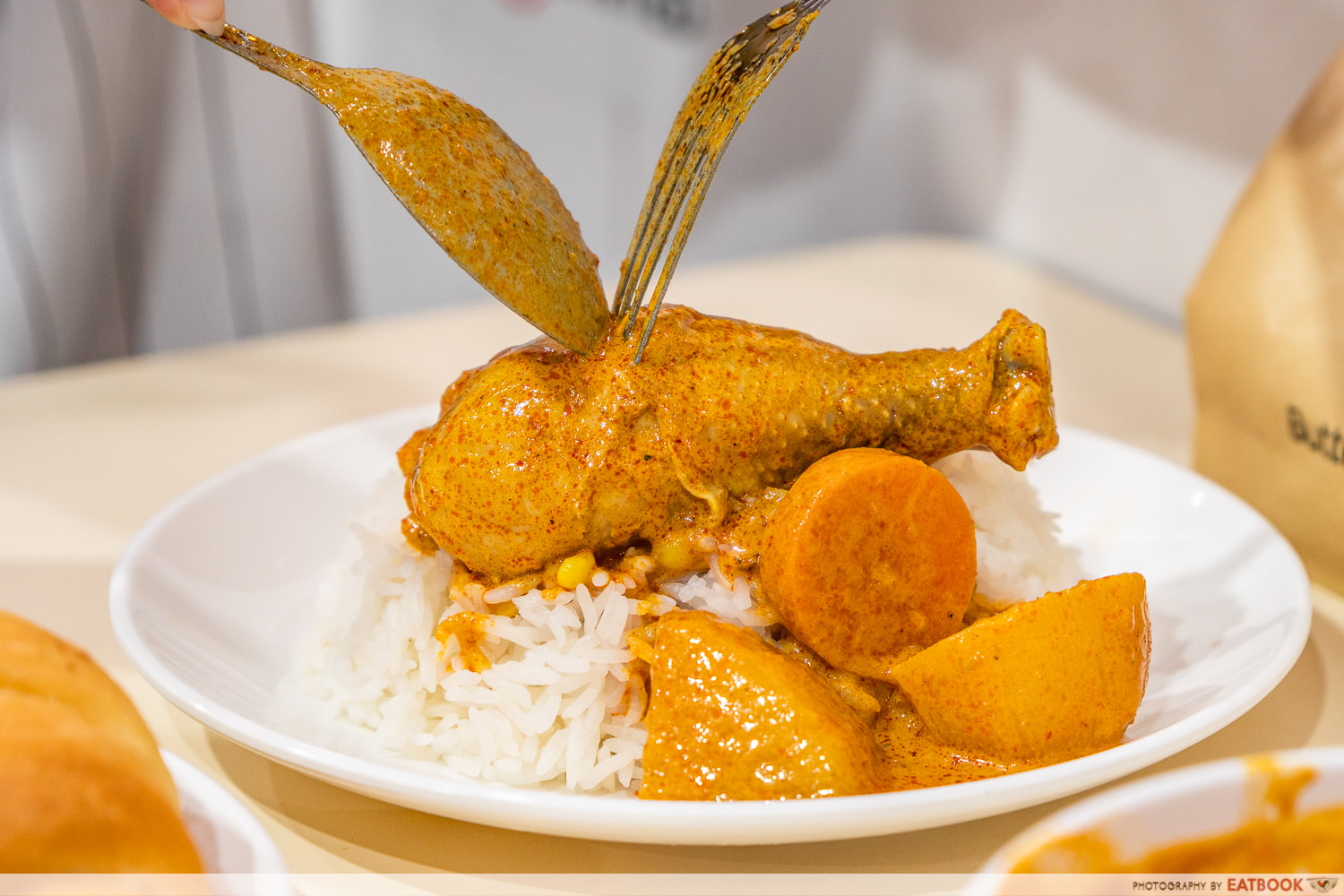 We were quite disappointed with the liao in the curry, as everything could have been simmered for a little longer. The potatoes and single carrot slice weren't fork-tender, and actually rather firm. Although the chicken drumstick was meaty, it didn't have time to truly soak in the curry flavours and become truly delicious.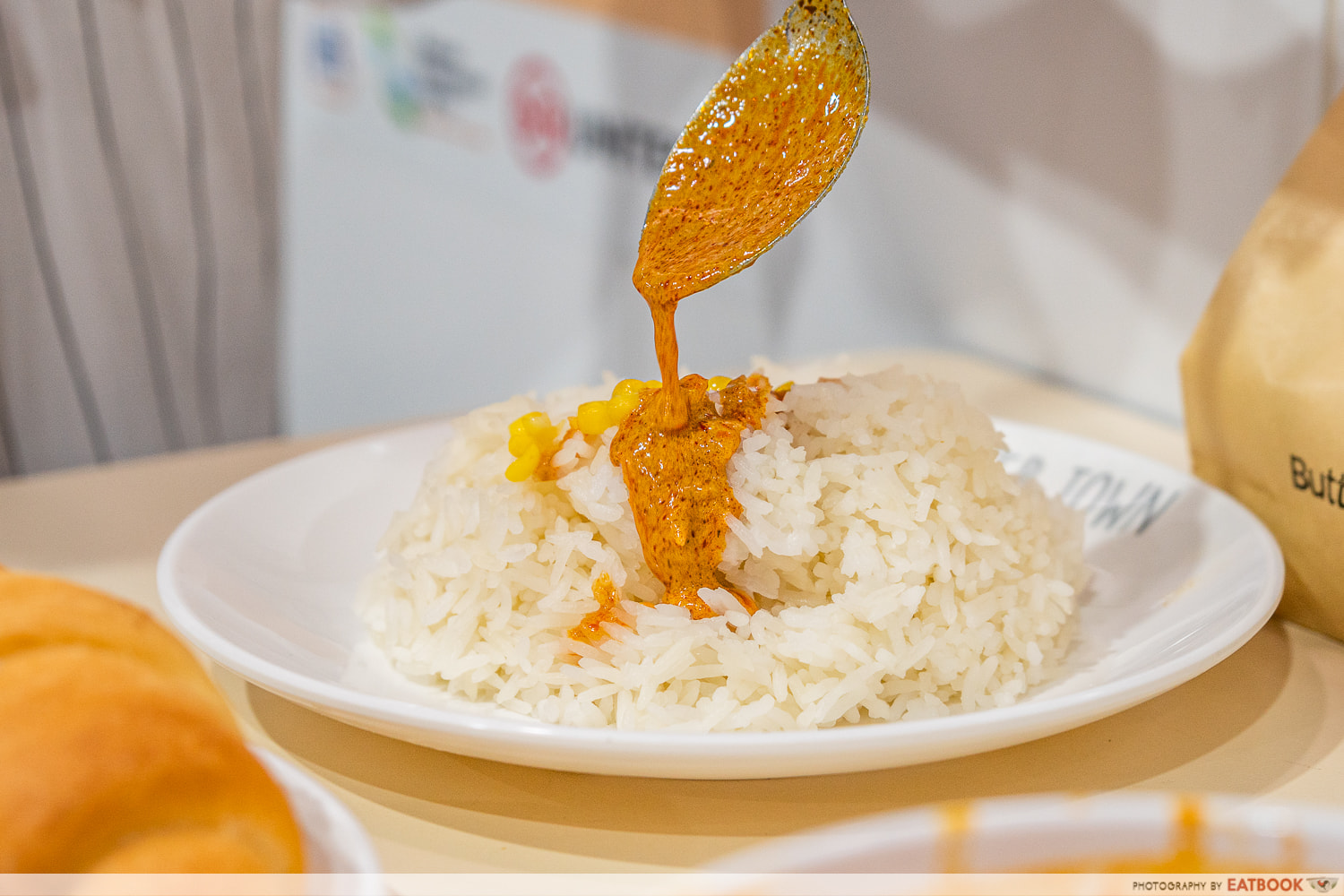 As for the curry itself, it left a pleasant heat at the back of the throat, and was mildly sweet and not too spicy. It's not particularly bold in flavour or very rich despite being creamy, but it was satisfying enough.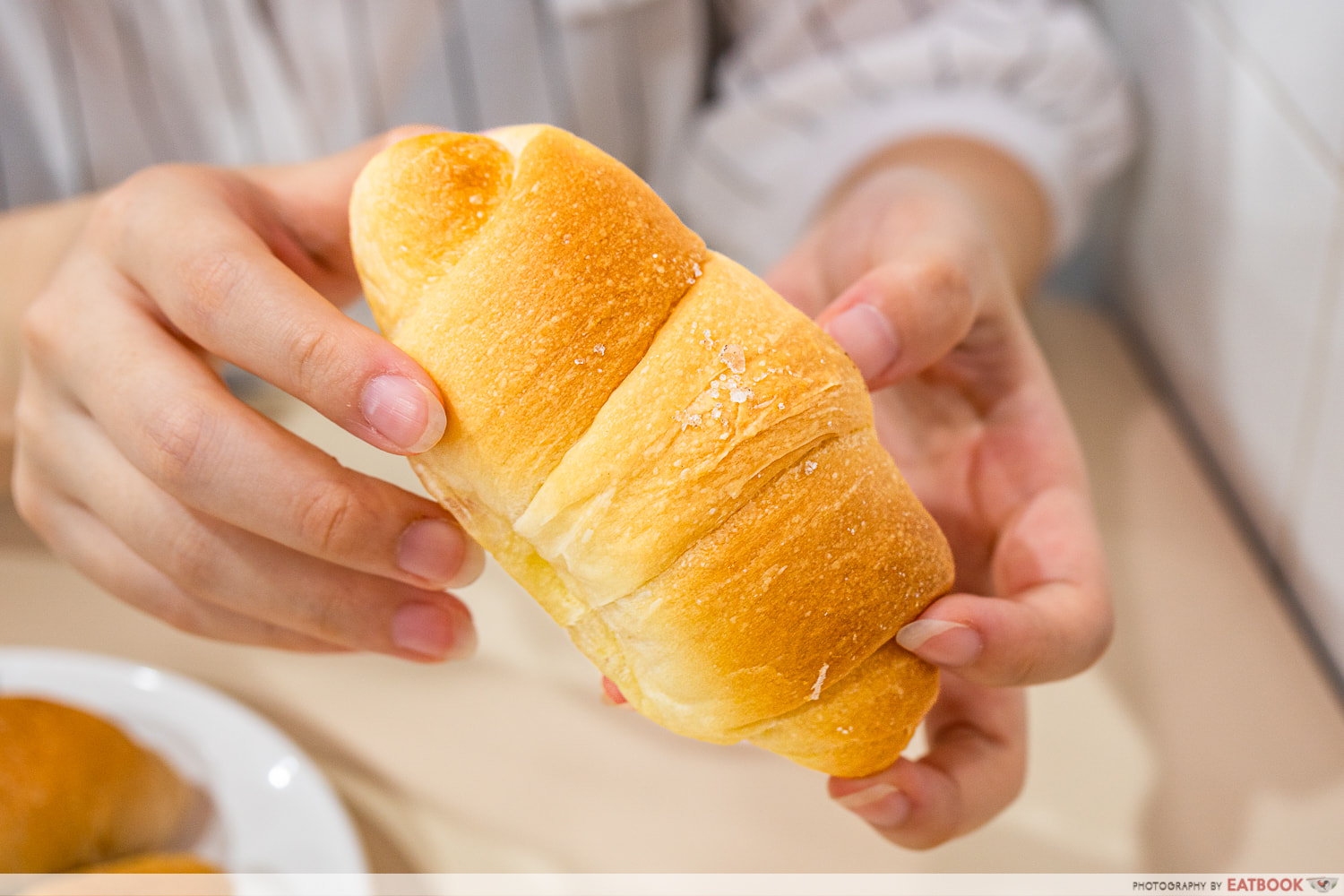 Onto the shio pan, we started off with an Original Shio Pan, priced at a very affordable $1.90.  All of their bread is made with premium Japanese bread flour and high-quality butter, and when ordering, you get asked if you'd like your bread warmed up for you, which we appreciated greatly.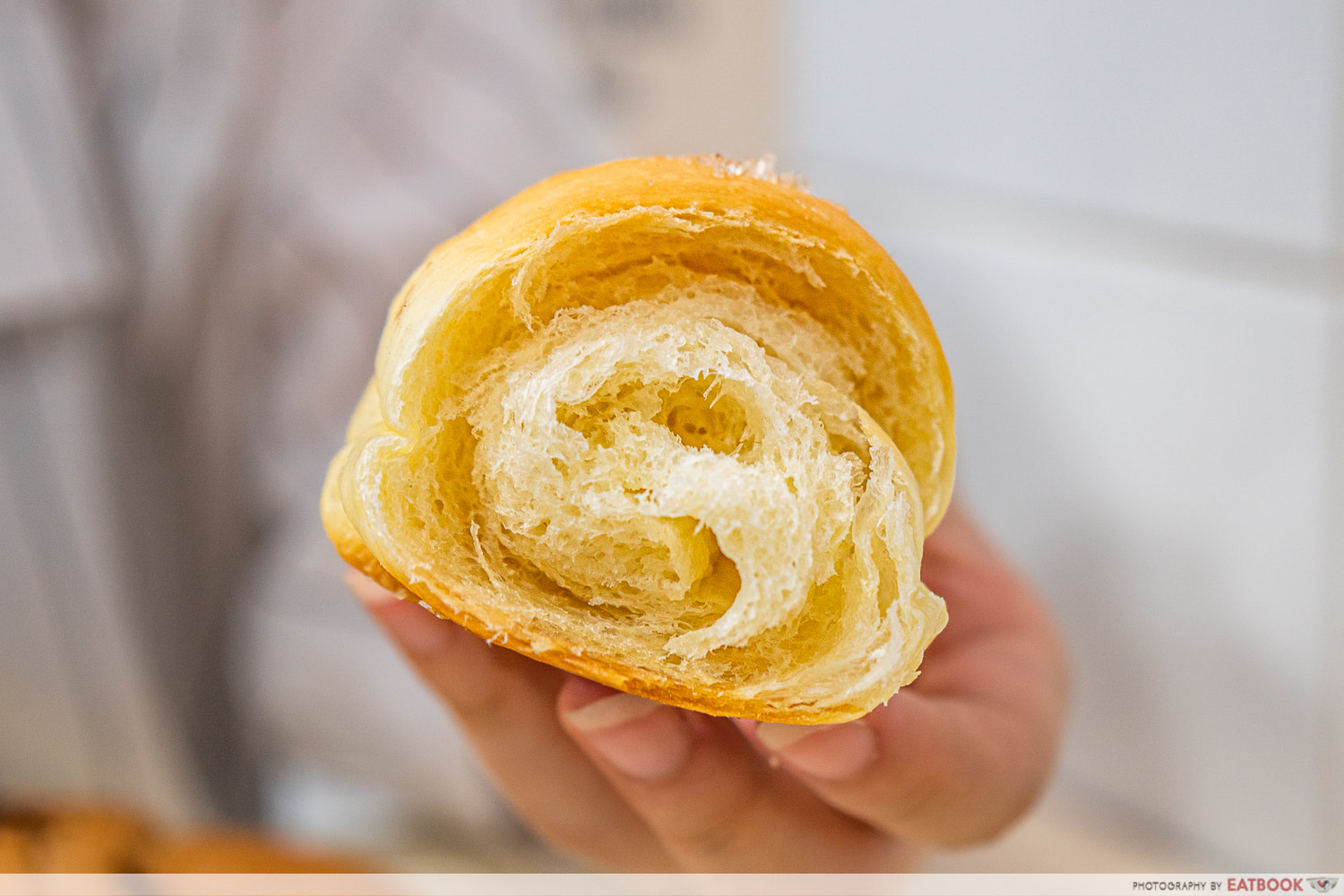 Golden brown with a few salt flakes sprinkled on top, it produced a beautiful cracking noise as we tore open the crust to reveal a soft, fluffy inside. We loved the contrast in textures, with the crust being one of the best I ever tried on a shio pan. Compared to other shio pan I had though, it could do with a bit more salt for my tastes.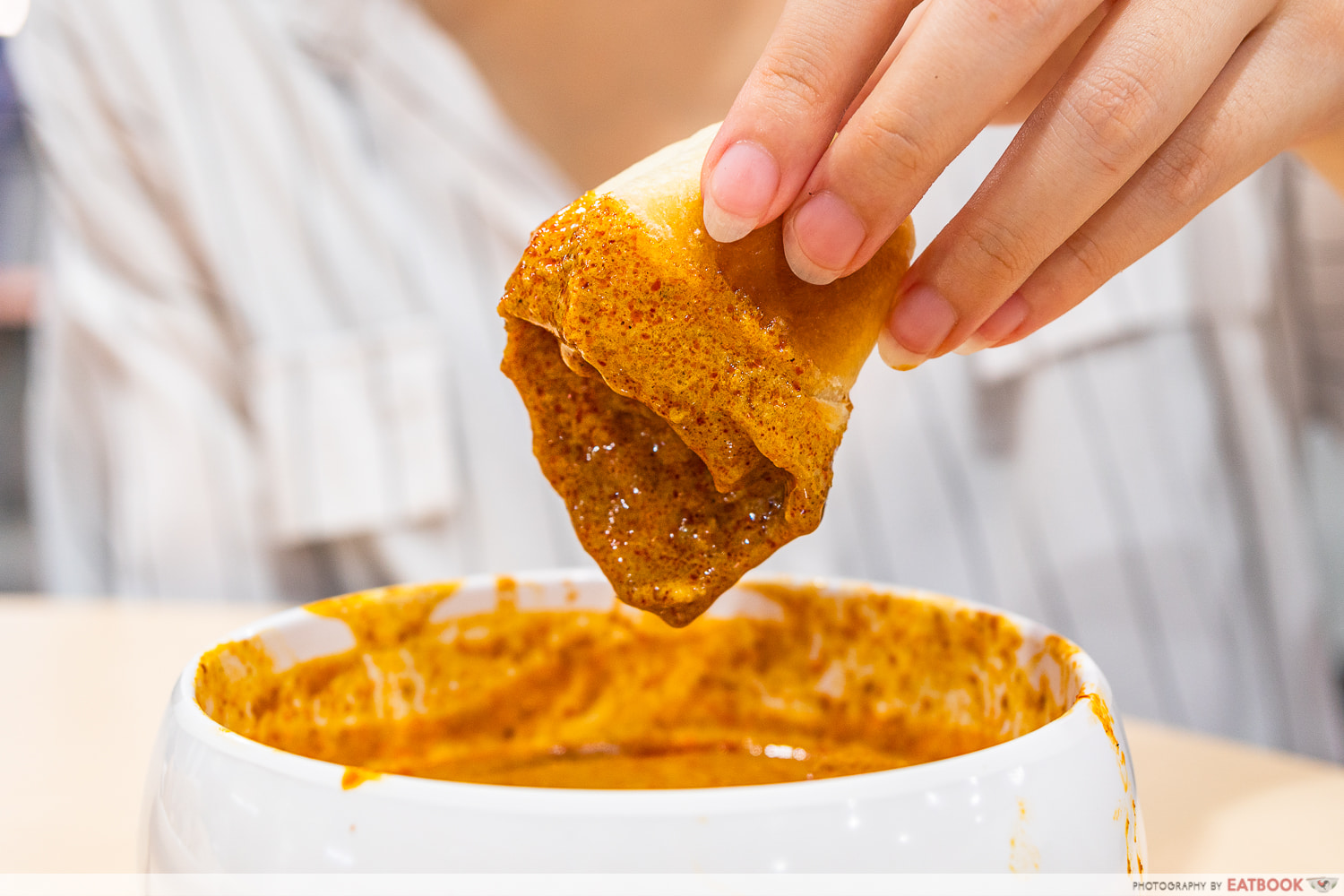 Out of curiosity, we decided to dip our shio pan in the rest of our chicken curry to try and imitate the shio pan curry set. Our conclusion was that the shio pan goes incredibly well with the curry, readily soaking up the curry better than the curry's ingredients or rice did.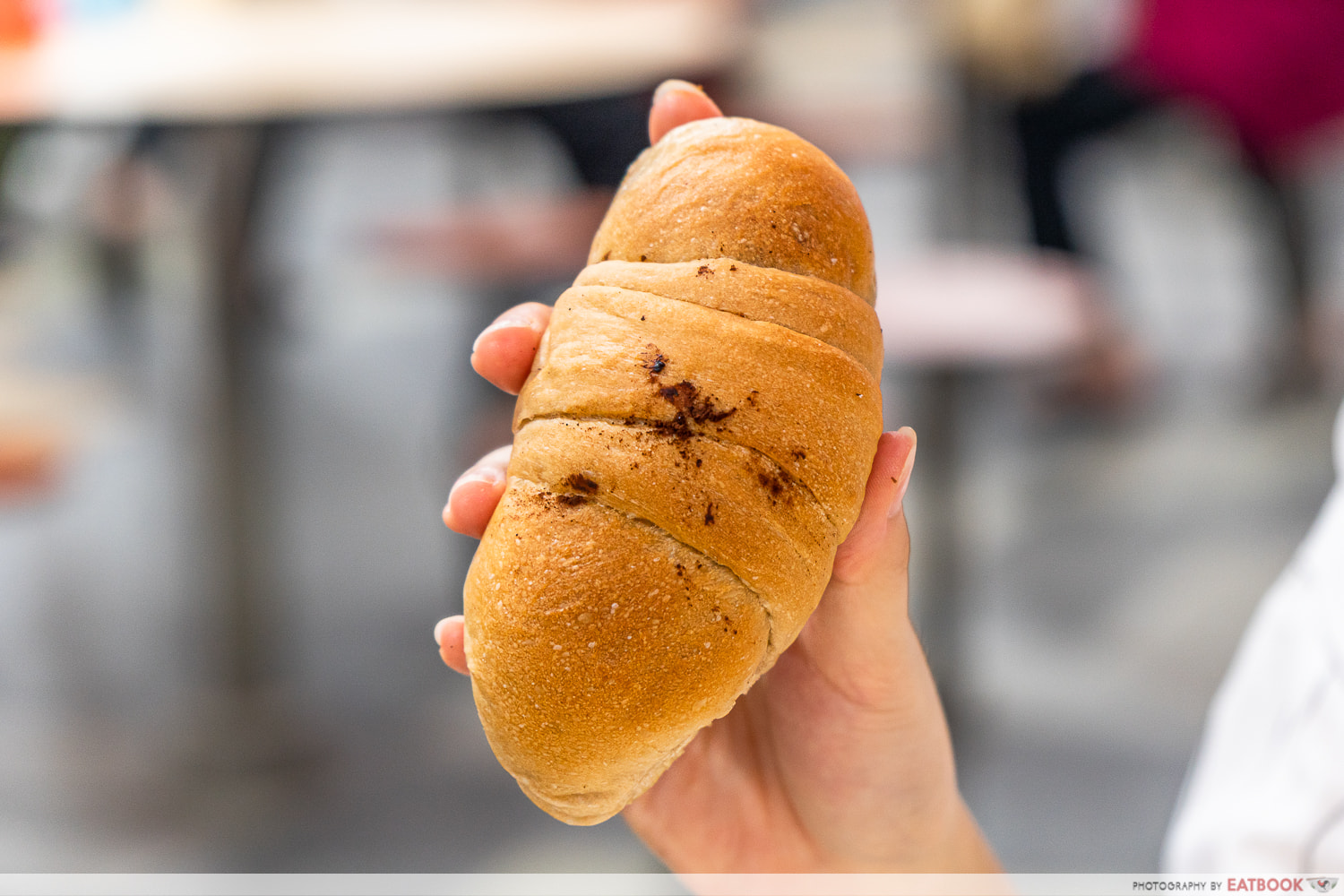 Along with the plain shio pan, Butter Town sells other unique flavoured shio pan, with the flavours rotating daily. Of these, the Au Chocolat Shio Pan ($2.40) was our favourite, made from a smooth spread of 44% Belgian chocolate.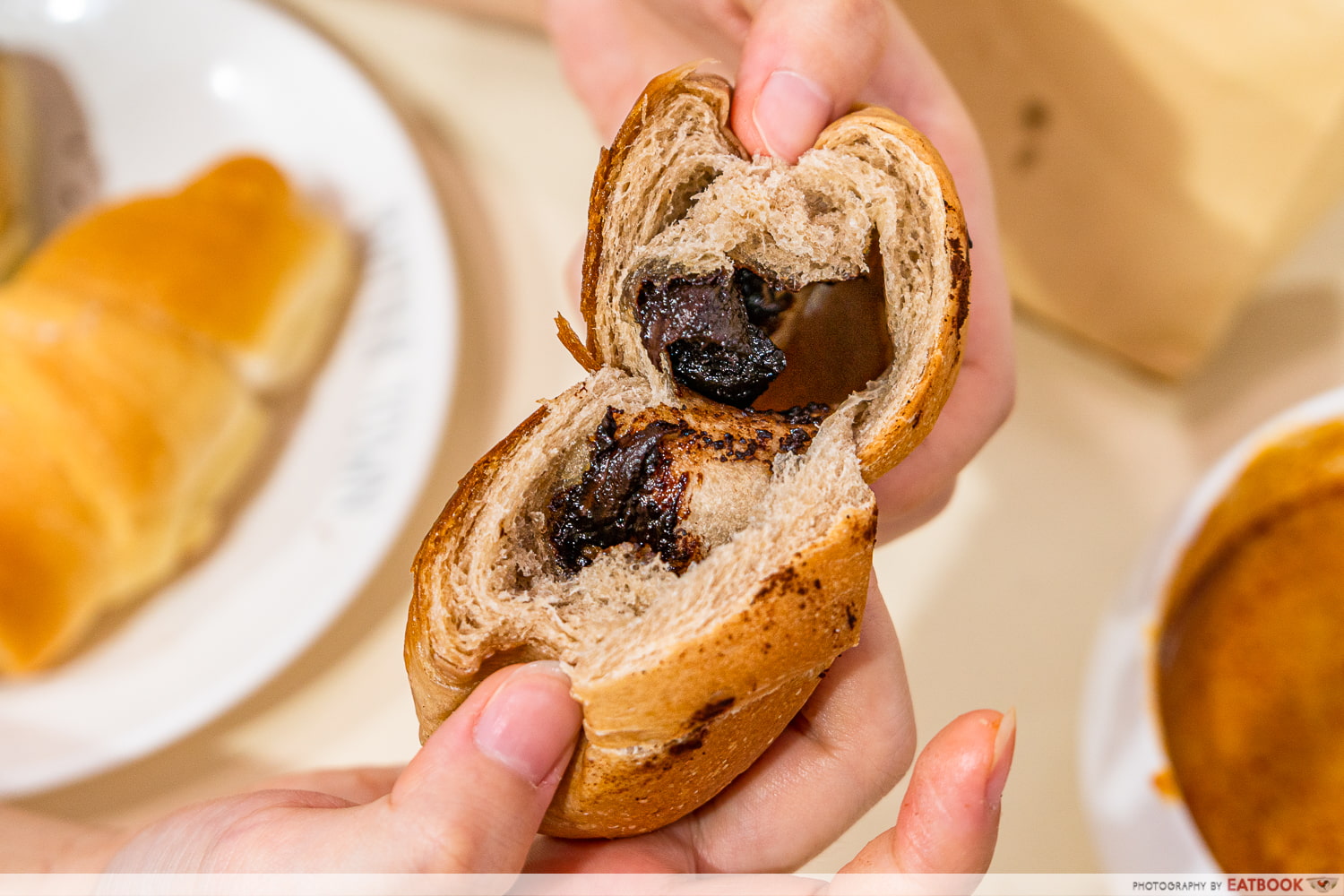 We linked that the filling was spread evenly inside the bread, neither too sweet nor too bitter, with just enough to ensure you had some chocolate in each bite without being too cloying.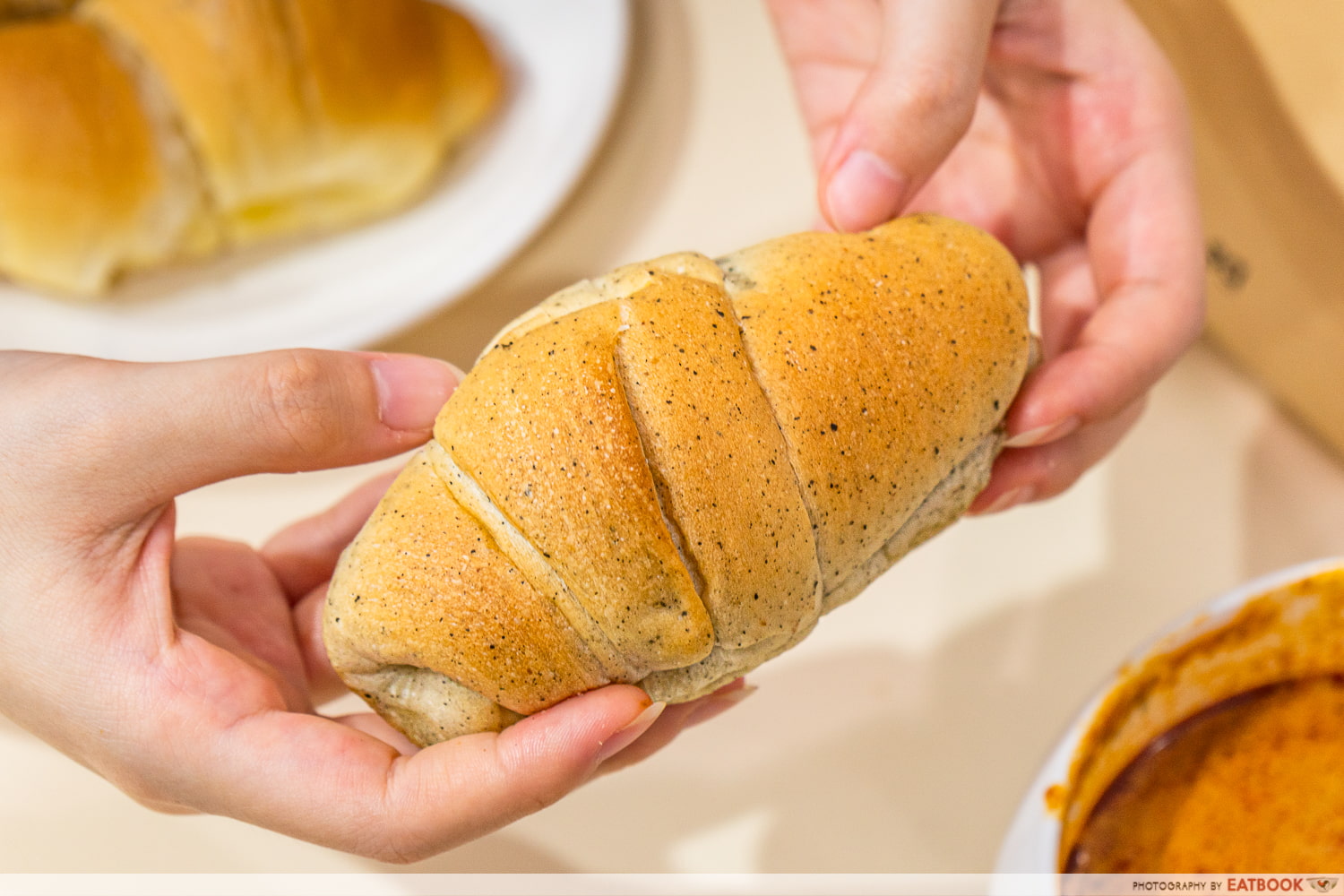 On the other hand, we had a more lukewarm response to the Black Sesame Mochi Shio Pan ($2.60).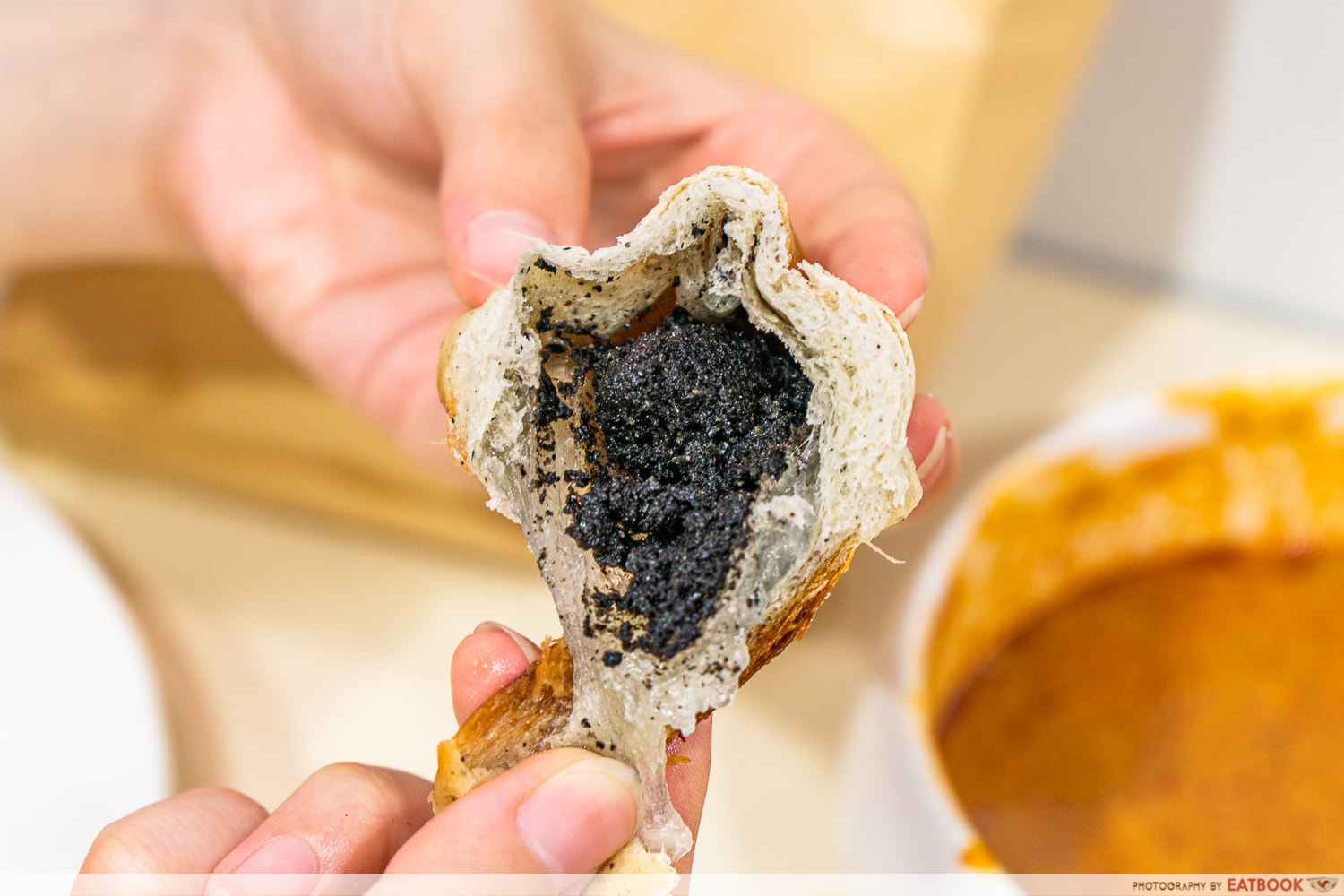 The housemade sesame filling was a little too dry and gritty for our taste, falling apart with a powdery texture. In both buns of this flavour we bought, the mochi and sesame filling was also concentrated on opposite ends of the bun, and would definitely have benefitted from being better mixed together. 
I liked that the mochi itself wasn't overly sweet, though it could stand to be a lot stretchier. 
Mr. Bready Review: Hawker Sells Colourful Huat Kueh And Tortoise Ang Ku Kueh In Queenstown
Ambience at Buttertown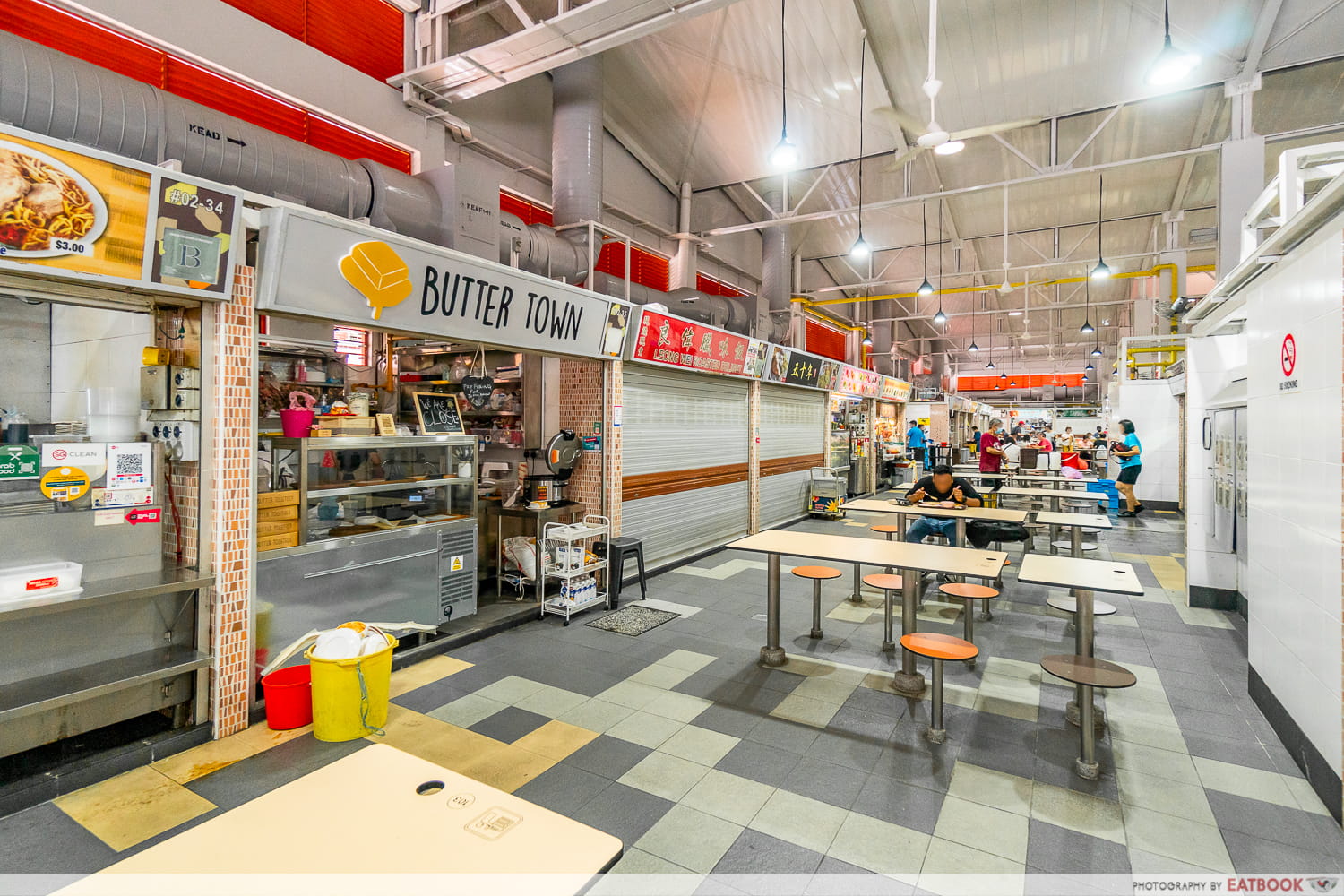 Butter Town is located in Holland Drive Market and Food Centre, about a nine-minute walk away from both Buona Vista MRT Station and Holland Village MRT Station. Around the time the stall is open for business, the place gets rather crowded with office workers and elderly patrons, making it hard to find a seat here. 
Definitely come early if you want to try out a variety of bakes though, as they tend to sell out within three hours of opening. 
The verdict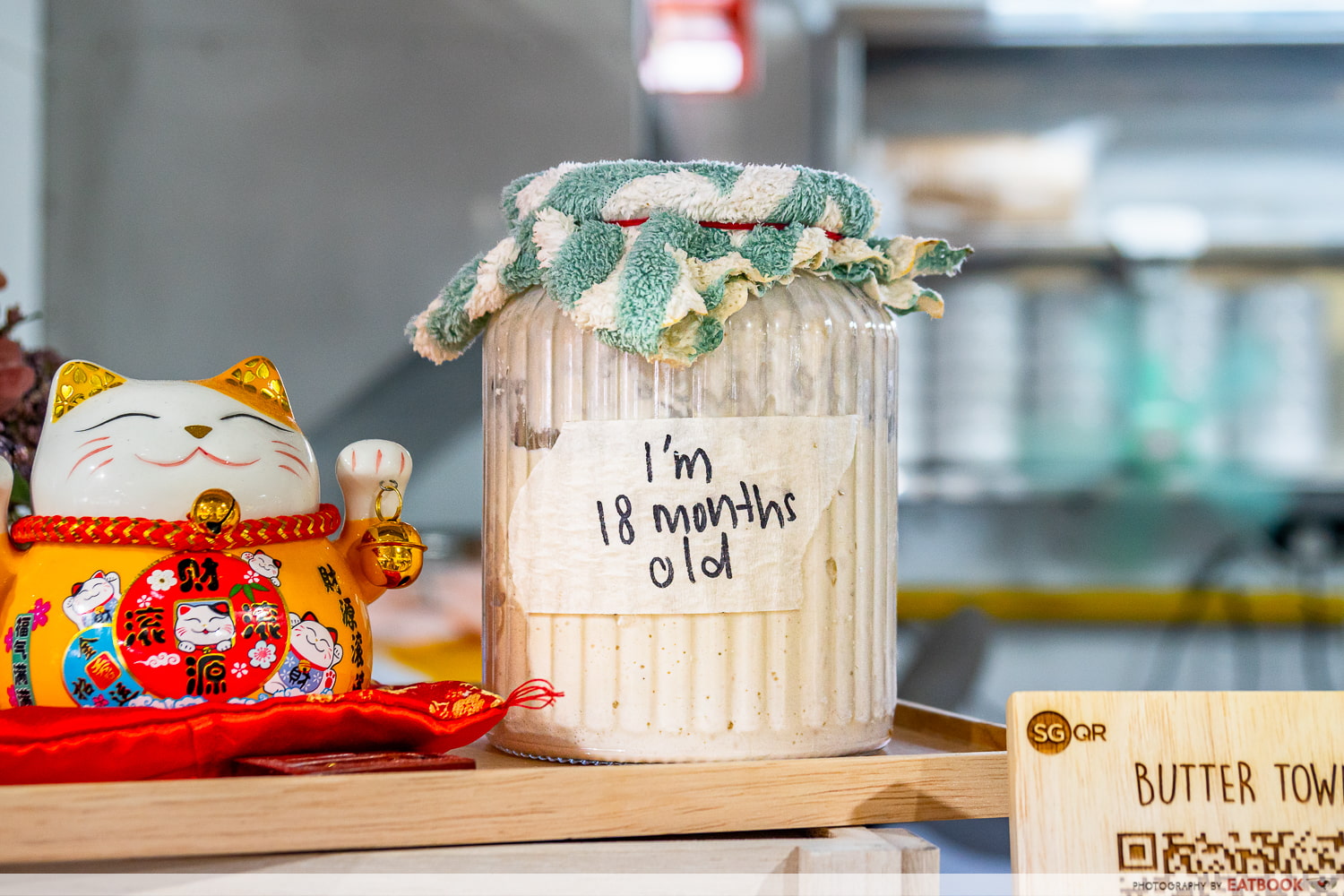 I won't be surprised if Butter Town's popularity continues even after all of the hype of it being a shiny new stall dies down. Danielle and Serene's efforts have clearly paid off, delivering delicious baked goods that, save for a few kinks that could be easily remedied, are more than worth the price they are available for. I'm quite excited to try their other bakes the next time I stop by the hawker centre and check out what new things they have in store.
For more unique baked goods, check out Mr. Bready's huat kueh and mochi lao po bing bun, or viral Cat In The Hat's affordable black sesame financiers and banana cake from just $2.
Address: 44 Holland Drive, #02-35, Holland Drive Market & Food Centre, Singapore 270004
Opening hours: Tue-Sat 11am to 2:30pm (or sold out)
Tel: 87516007
Website
Butter Town is not a halal-certified eatery.
Get Black Sesame Financiers, Brown Butter Banana Cake And More From $2 In Golden Mile
Photos taken by Aldrich Tan
This was an independent visit by Eatbook.sg 
Butter Town Review: Sesame Mochi Shio Pan And Sourdough Bakes By Young Hawkers In Holland Village 
Butter Town Review: Sesame Mochi Shio Pan And Sourdough Bakes By Young Hawkers In Holland Village -

7.5/10
Summary
Pros: 
– Affordable prices
– Very nice hawkers
– Unique handmade bakes
Cons:
– Sells out quickly
– Black sesame mochi shio pan could be more balanced
– Chicken curry needs to be left to cook longer
Recommended dishes: Pain Au Chocolat Shio Oan ($2.40), original Shio Pan ($1.90)
Opening hours: Tue-Sat 11am to 2:30pm (or sold out)
Address: 44 Holland Drive, #02-35, Holland Drive Market & Food Centre, Singapore 270004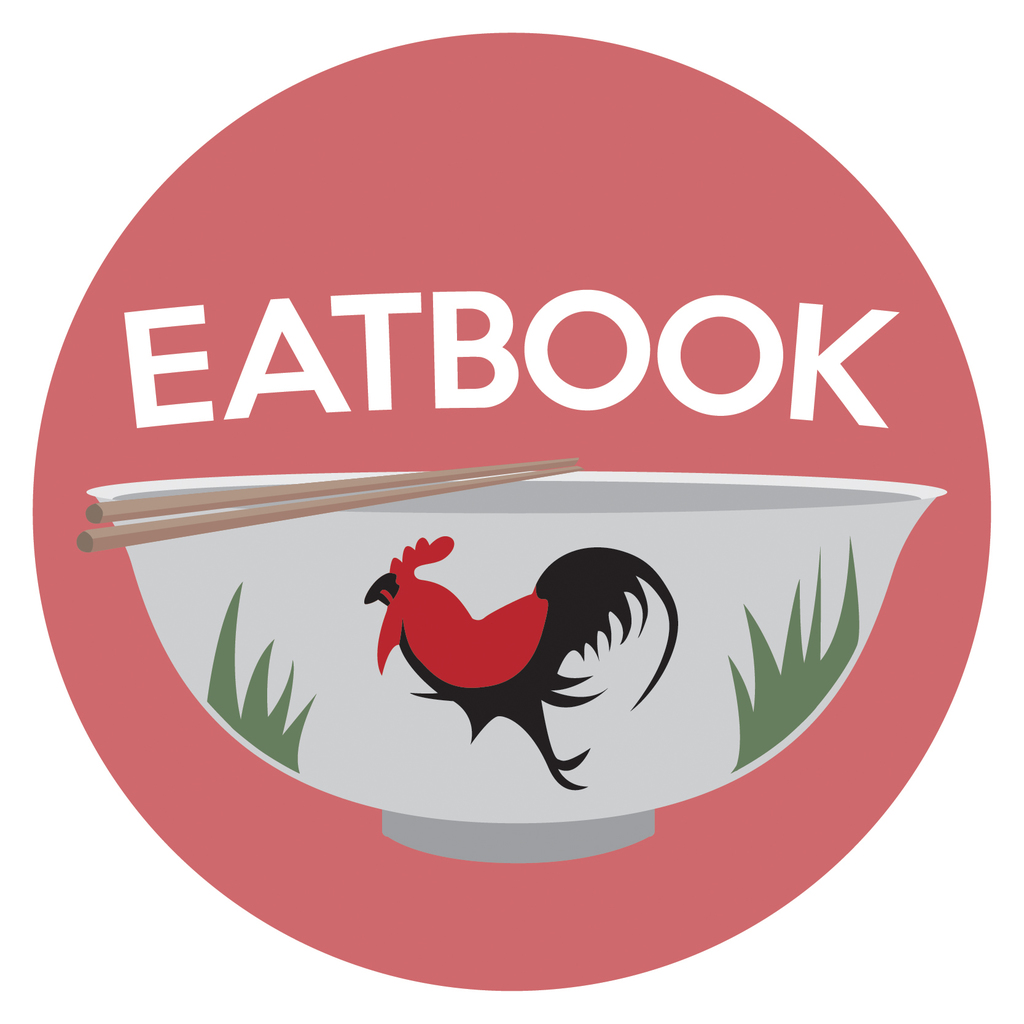 Drop us your email so you won't miss the latest news.