---
New Century Square food options
---
Century Square at Tampines has recently reopened its doors after a nine-month-long facelift. With its new look, comes new food spots that Easties can add on to their list of places to eat at. Here is a list of Century Square food places to head to ASAP, as some of these places are only found at the new mall!
---
1. Two Hana
---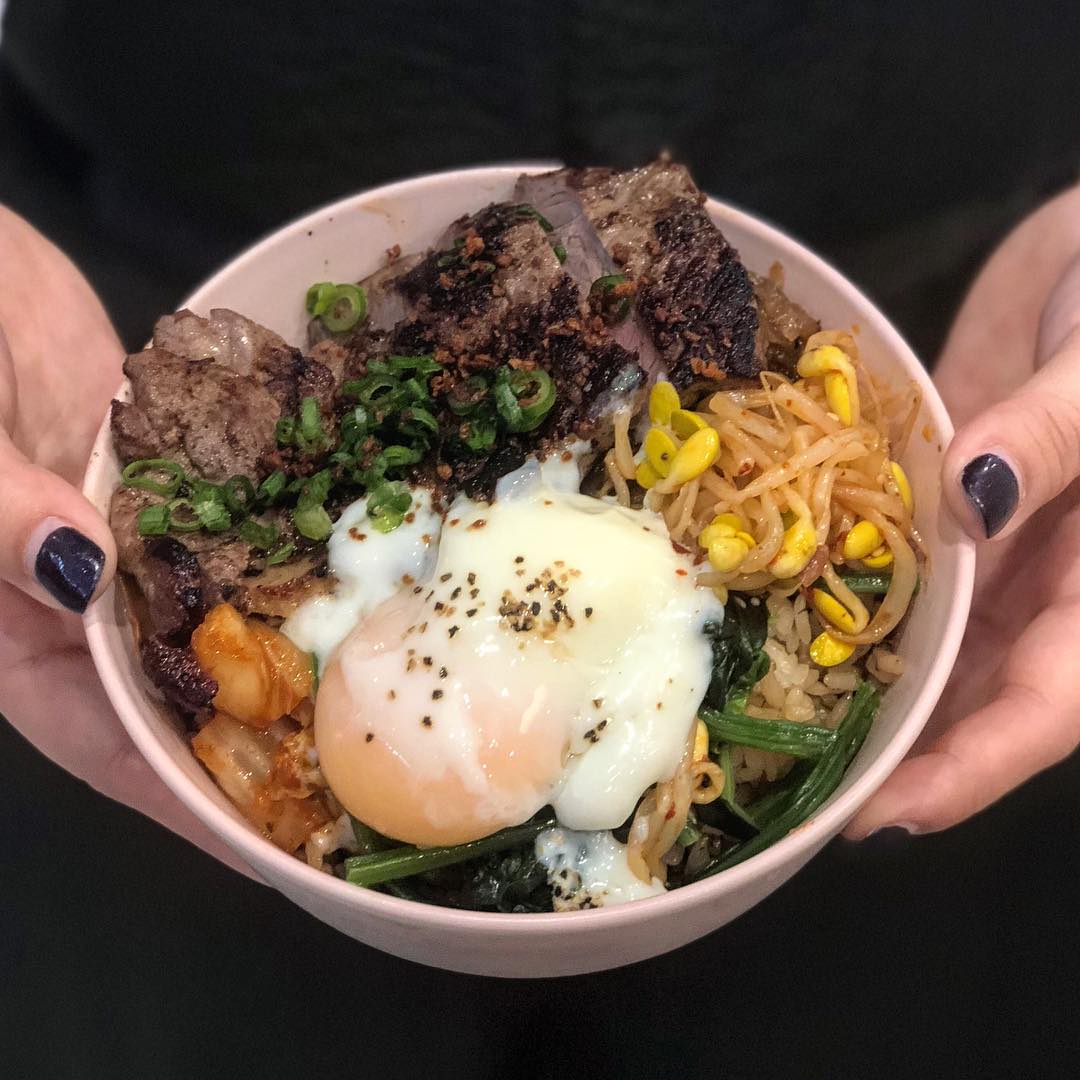 Image credit: @ourconsonance
Modern and minimalistic, Two Hana is a new Korean-fusion cafe dishing out simple yet creative food. They have rice bowls, pasta, wraps, and bites to fuel those looking for a quick and no-frills meal. Highlights include Striploin Bap ($13), Spicy Chicken Yachae Bibimwrap ($12), and their signature Kimchi Mac & Cheese Bites ($9). If you're looking for desserts, they also have an interesting Apple Caramel Waffles With Doenjang Caramel Ice Cream ($9).
Unit number: #01-21
Opening hours: Daily 10am to 10pm
Tel: 6260 4321
Website
---
2. The MeatHouse
---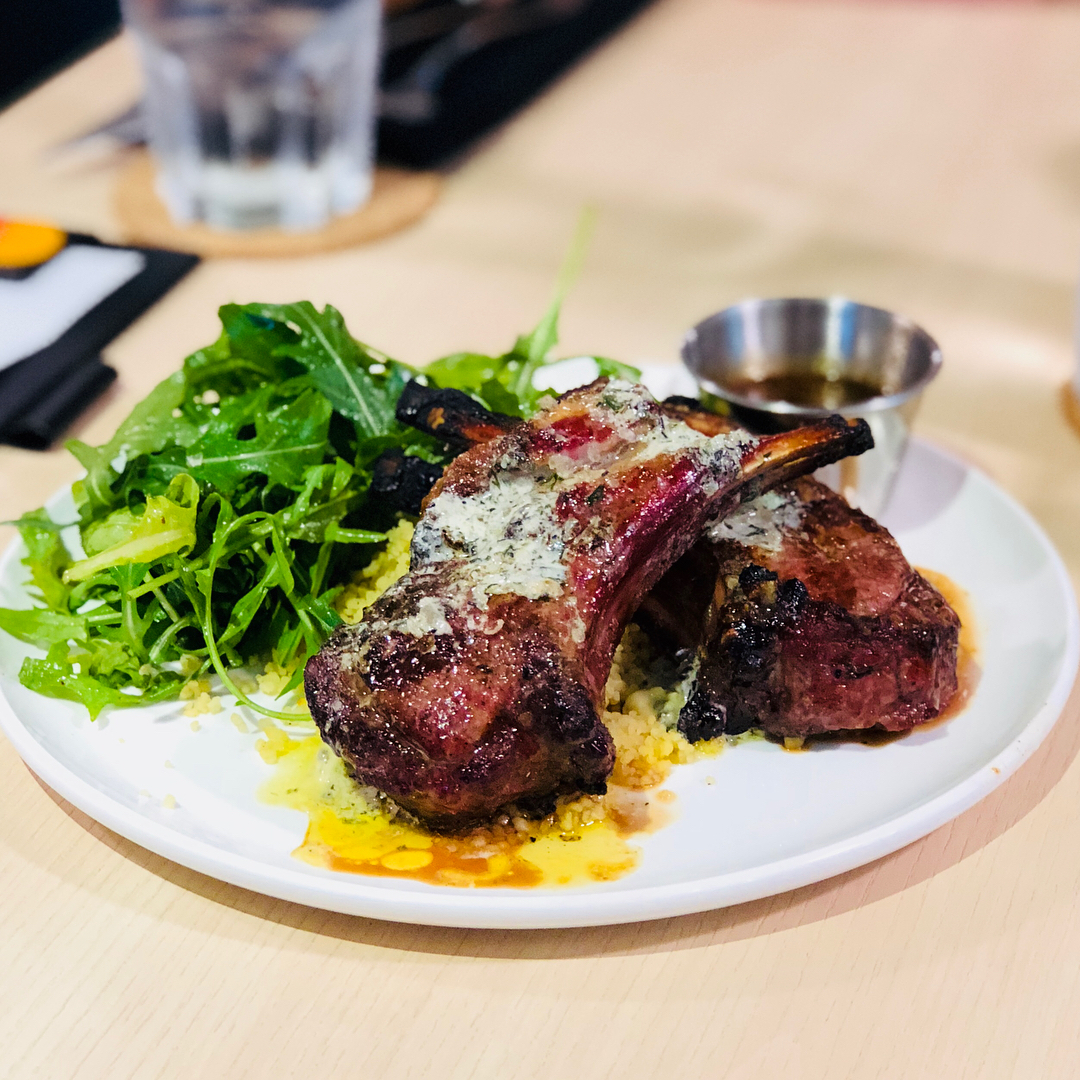 Image credit: @mikecherngbetsy
The MeatHouse is a new concept by Benny Se Teo, the man behind Eighteen Chefs. Be spoiled for choice with their extensive menu at this steakhouse that's pending halal certification. Beef lovers can order a Black Angus 280g Striploin Steak at $20++ or a Black Angus 300g Ribeye Steak at $22++. Mains like burgers, rice bowls, pasta, and meats mostly cost less than $18++.
Unit number: #05-04
Opening hours: Sun-Thur 11am to 10:30pm, Fri-Sat 11am to 11pm
Tel: 6260 1752
Website
---
3. Souperstar
---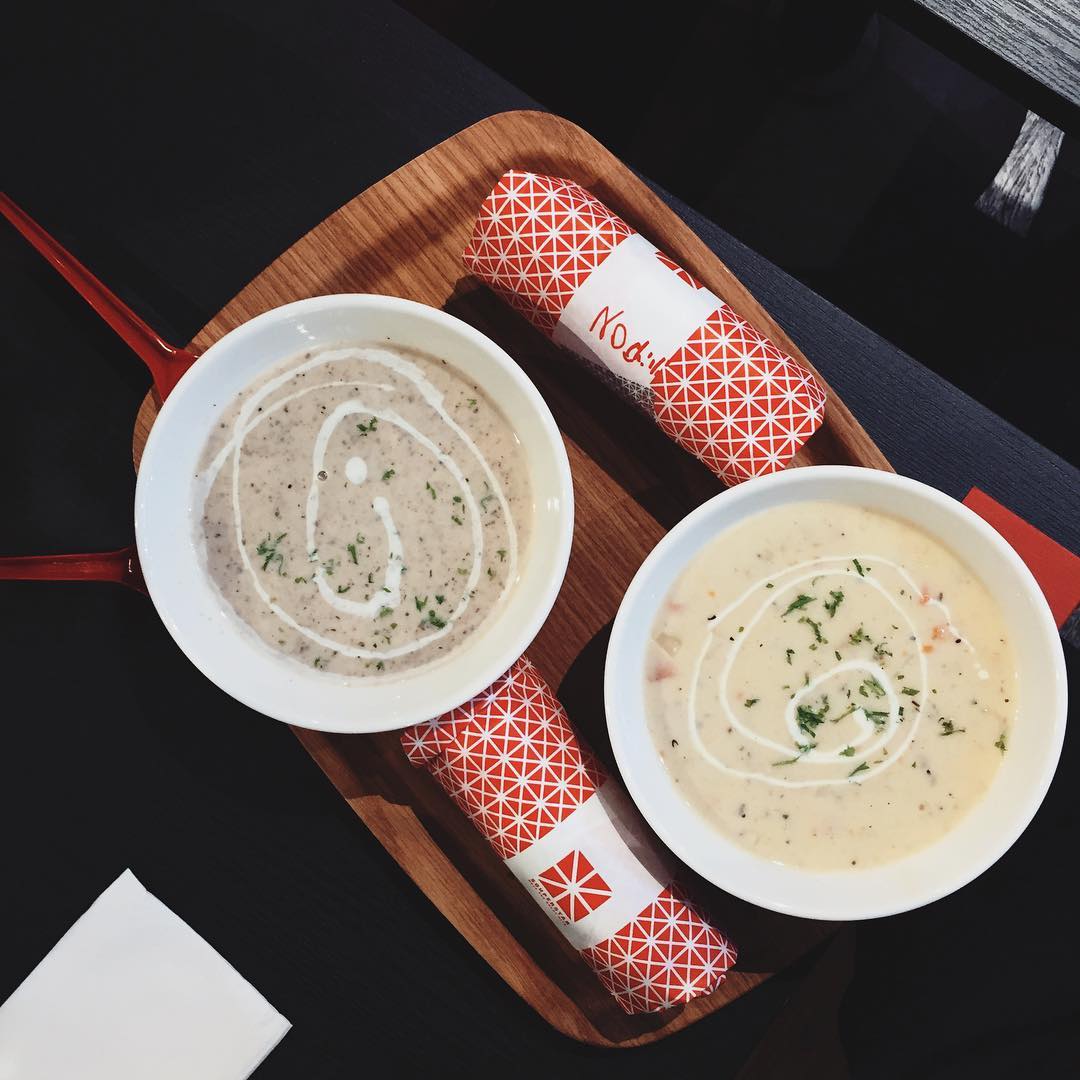 Image credit: @theinformantsg
Souperstar serves my kind of comfort food – hearty soup paired with zhnged-up popiah. Favourites include Souper Shroomy ($3.50/$4.80/$5.90), which is a creamy puree of button mushrooms, garlic, and onion, and Boston Clam Chowder ($3.50/$4.80/$5.90), a thick soup with juicy clams and cubes of potatoes, carrots and celery. As for the popiah, get The Traditional ($2.70), or try more unique flavours such as The Sweet Thai Chicken ($3.90) and The Seafood Wasabi Mayo ($4.30).
Unit number: #01-34
Opening hours: Mon-Fri 8am to 10pm, Sat-Sun 9am to 9pm
Tel: 6781 1031
Website
---
4. Mahota Kitchen
---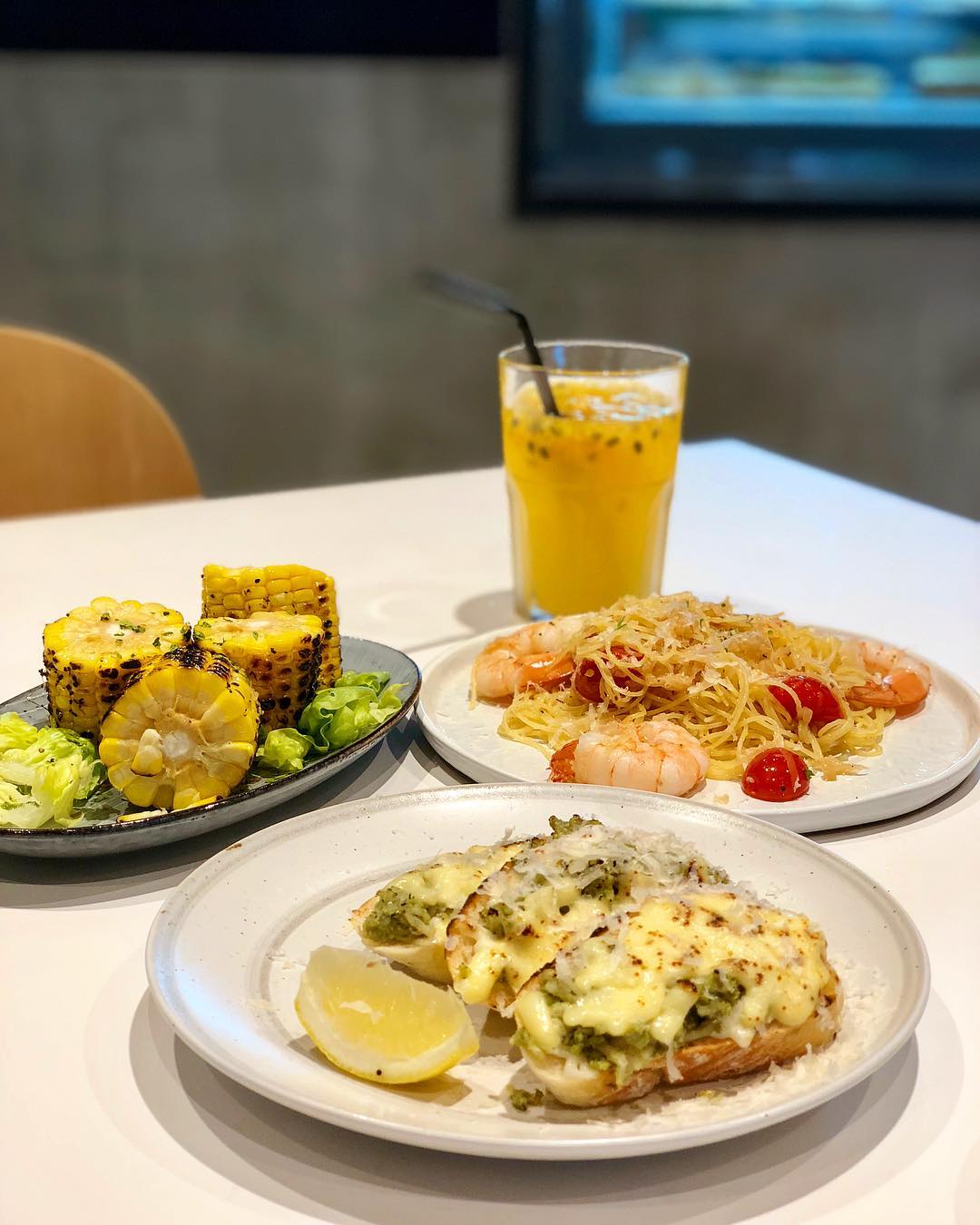 Image credit: @dianaonged
If to #eatclean is one of your resolutions this year, check out Mahota Kitchen! It is a spacious restaurant that uses fresh and organic produce in their dishes. With all mains priced at less than $20++, this is the place to head to for a wholesome meal out. They offer fusion food such as Aglio olio with sweet chye poh and tiger prawns ($15++) and Slow-cooked star anise rosemary pork belly ($16++). 
Unit number: #01-11
Opening hours: Daily 11am to 10pm
Tel: 6260 8018
Website
---
5. Seoul In A Sandwich
---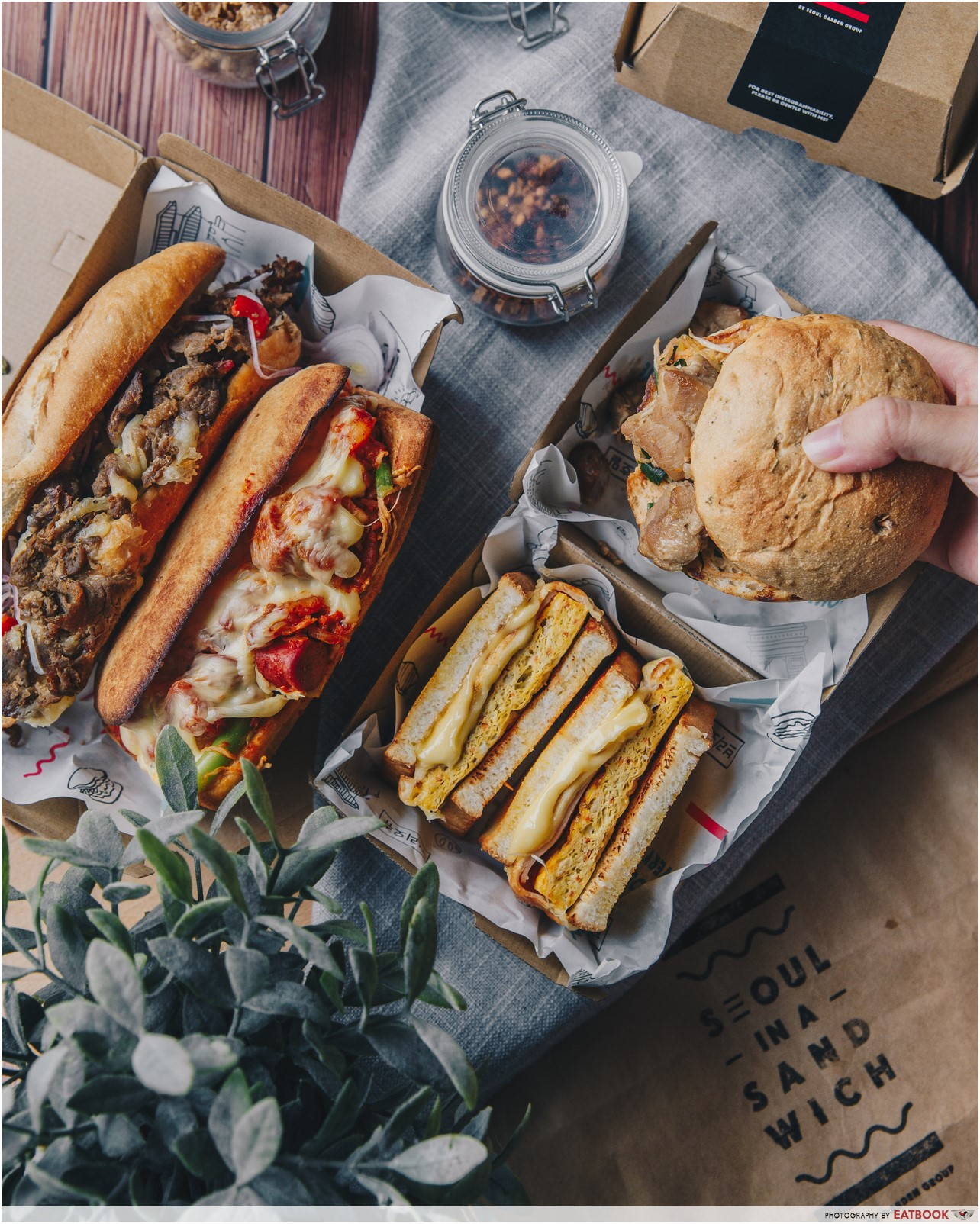 Inspired by the popular Isaac Toast in Korea, Seoul In A Sandwich boasts novel sandwich creations that prove there's more to just adding eggs or ham to bread. Items in the menu include Army Stew-wich ($8.50), Bulgogi Cheesesteak ($8.50), and Kimchi Prawn Cocktail ($7.50), which not only look good but taste good as well.
Unit number: #B1-23
Opening hours: Daily 10am to 10pm
Tel: 6260 4339
Website
---
6. Boon Tong Kee Happy Nest
---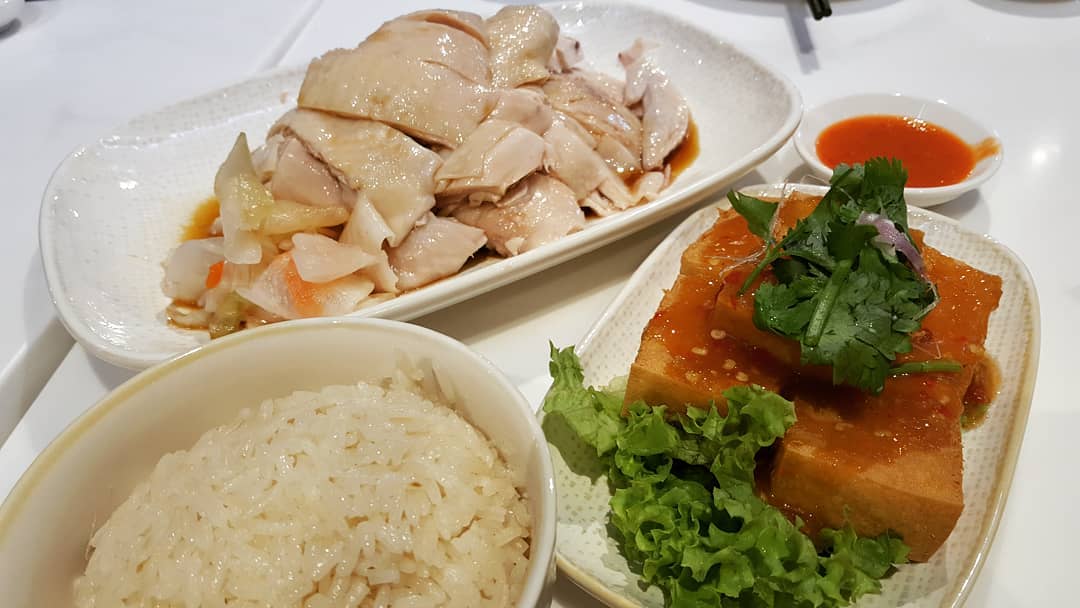 Image credit: @wenjunn
This is Boon Tong Kee's first outlet located in a shopping mall. For those who are not familiar with this chicken rice chain, other than their Signature Boiled Chicken ($5++), they also offer an extensive menu of Chinese food. Must-tries include their Imperial Pork Ribs ($13++), Poached Chinese Spinach with Assorted Eggs ($10++), and Deep Fried Beancurd with Thai Style Sauce ($9++).
Unit number: #B1-18
Opening hours: Daily 11am to 3:30pm, 4pm to 10pm
Tel: 6260 1218
Website
---
7. Saveur
---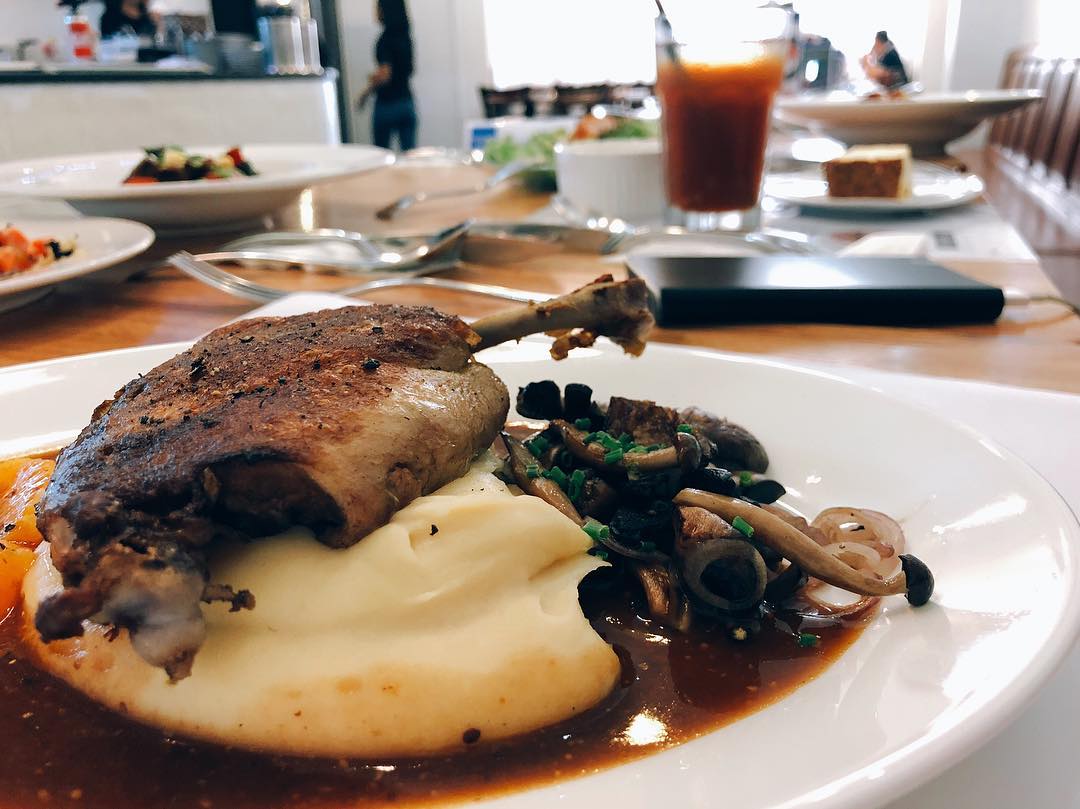 Image credit: @saveursg
When looking for a restaurant for family meals or group gatherings, Saveur is my go-to. Not only are their food delicious, their prices are reasonable as well. Residents in the area can now enjoy their Signature Duck Confit ($18.90++) and Crispy Pork Belly & Lentils ($18.90++) without hopping on a train to town. The service and ambience here have also been on point, making every meal I had here a satisfying one.
Unit number: #01-35
Opening hours: Mon-Thur 9am to 10pm, Fri-Sat 9am to 12am
Tel: 6789 1121
Website
---
8. Pizza Express
---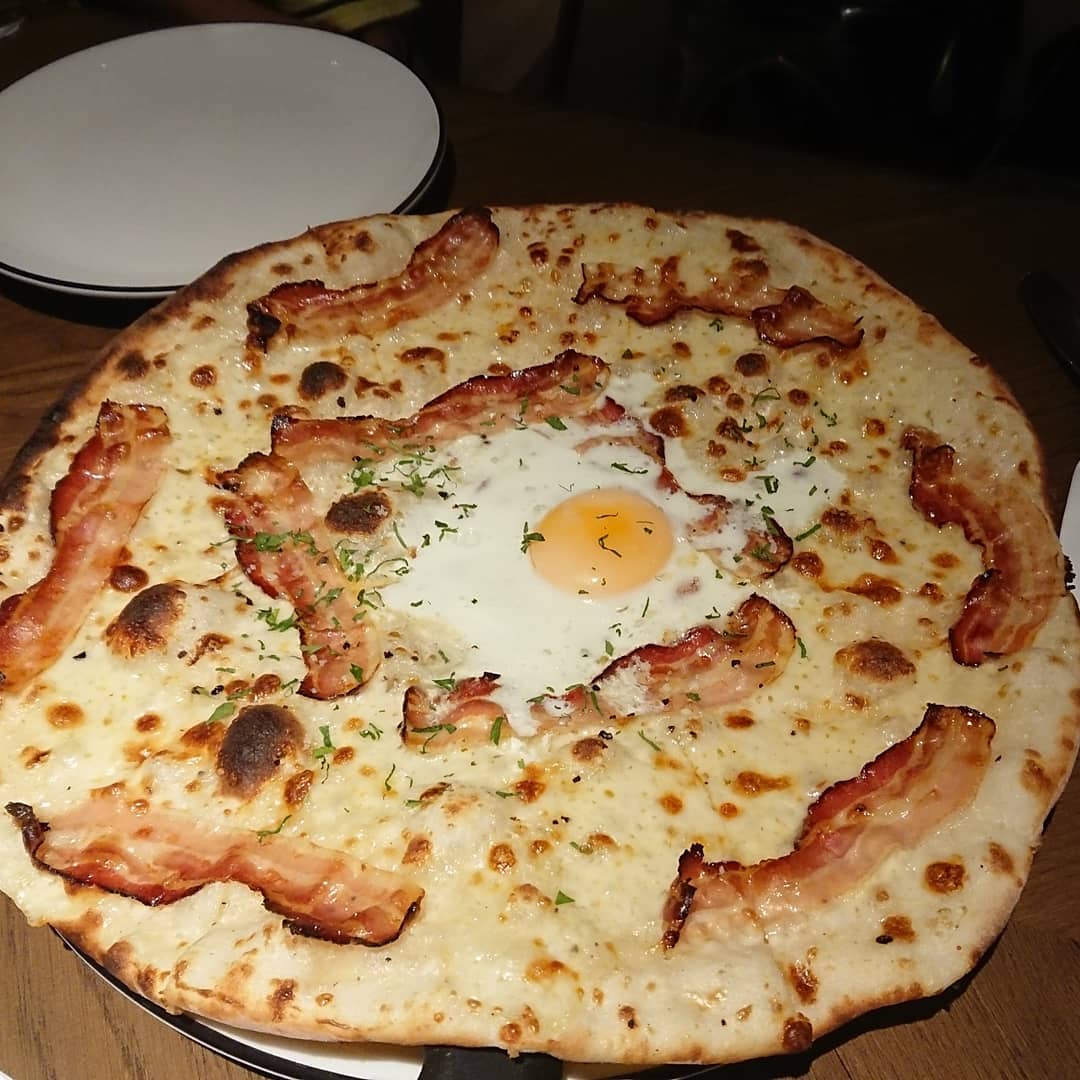 Image credit: @retro_freakz
Do not be fooled by their name. Pizza Express is a restaurant that will wow you with their take on both classic and unconventional pizzas. They serve a Laksa ($28++) pizza which features a house-made laksa sauce, and toppings such as fried tau pok, prawn, mussels, squid and clams. Carbonara ($27++) is also an interesting pizza to try. Just like the pasta version, it's got creamy béchamel, smoked bacon, egg, and cheese.
Unit number: #02-20/27
Opening hours: Daily 11am to 10pm
Tel: 6260 6383
Website
---
9. Men Men Don Don
---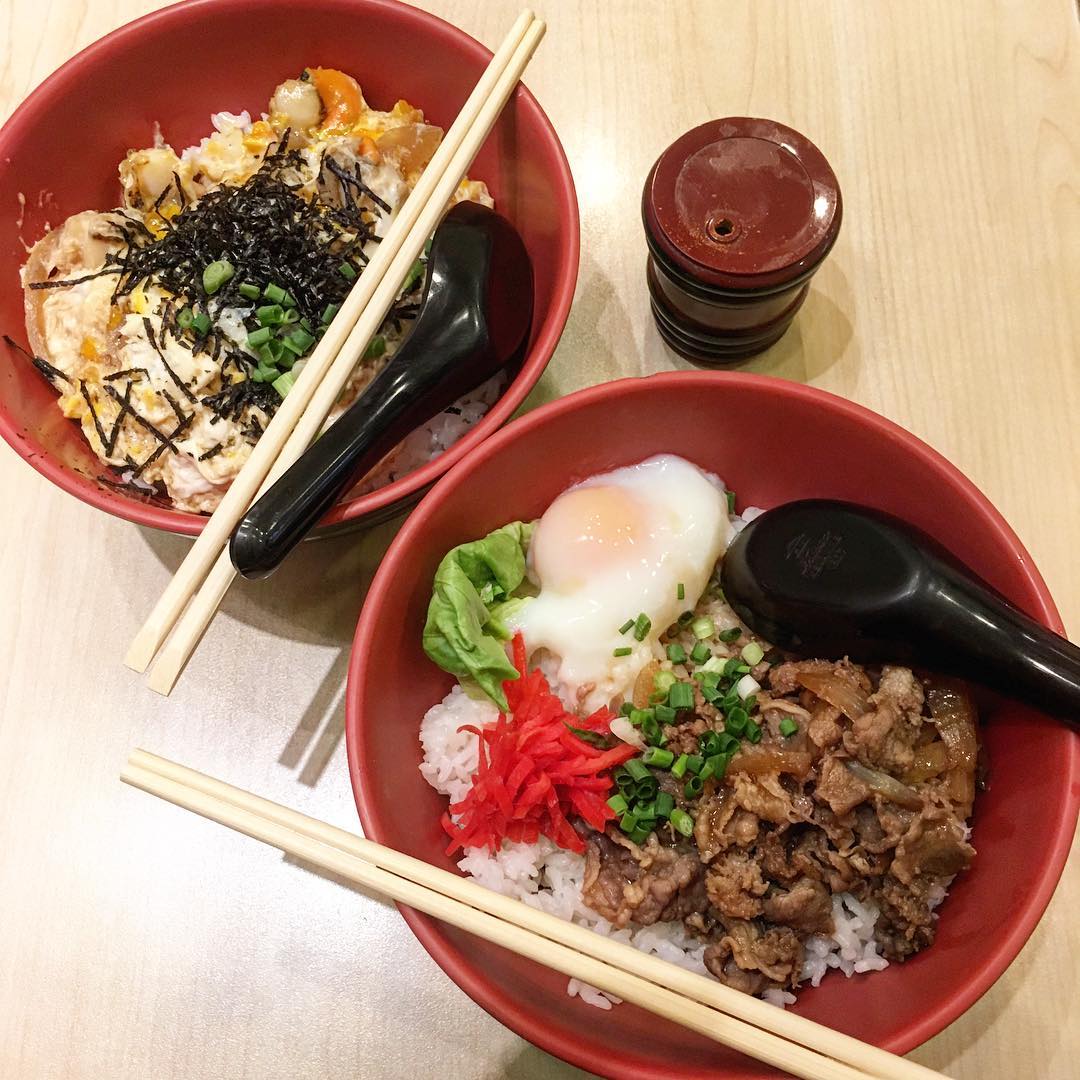 Image credit: @jol33nchong
Men Men Don Don is a kiosk that serves rice bowls and noodles at affordable prices. You can find common dishes such as Tonkotsu Ramen ($7.90) and Oyako Don ($6.90), and also less common ones such as Buta Tama Don ($8.80) and Hotate Tamago Udon ($8.90). For sashimi lovers, they also have a Kaisen Bara Chirashi at only $12.80 and a Salmon don at $9.90.
Unit number: #B1-06
Opening hours: Daily 10am to 9:30pm
Tel: 6260 5795
Website
---
10. Cheese Addiction
---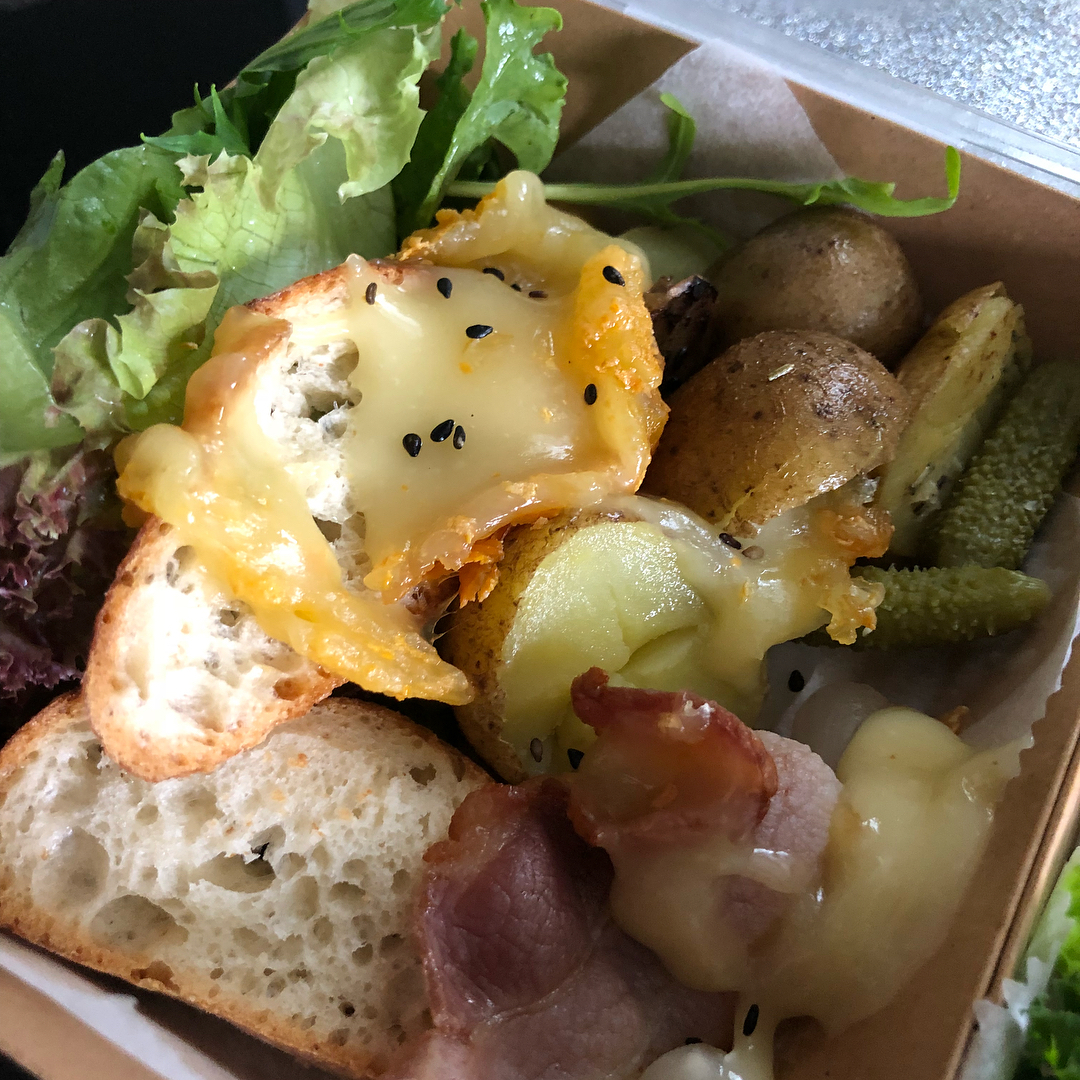 Image credit: @eforeugene
The raclette trend might be a hot fad, but cheese is always in the hearts of many Singaporeans. Cheese Addiction is another little kiosk in the basement of Century Square, selling a variety of raclette and baked cheese bites. Besides raclette items such as Raclette Tori Karage ($6.50) and Raclette Ebi Fry ($6.90), you can also grab a Mac and Cheese ($5.90) or Kimchi Cheese Tteokbokki ($5.90) to go.
Unit number: #B1-39
Opening hours: Daily 10am to 9:30pm
Tel: 9029 5838
---
More Century Square food than before
---
Even though Singapore has no short of shopping malls, it is always exciting to have a new one popping up. New malls mean new food options as well, and East-siders at Tampines are definitely in for a treat with the increase in the number of food stalls from before. If you're looking for more food options in the area, check out these Tampines East food places and Tampines cafes.
Address: 2 Tampines Central 5, Century Square, Singapore 529509
Nearest MRT Station: Tampines (EW2/DT32)