Suan La Fen by Chen Cun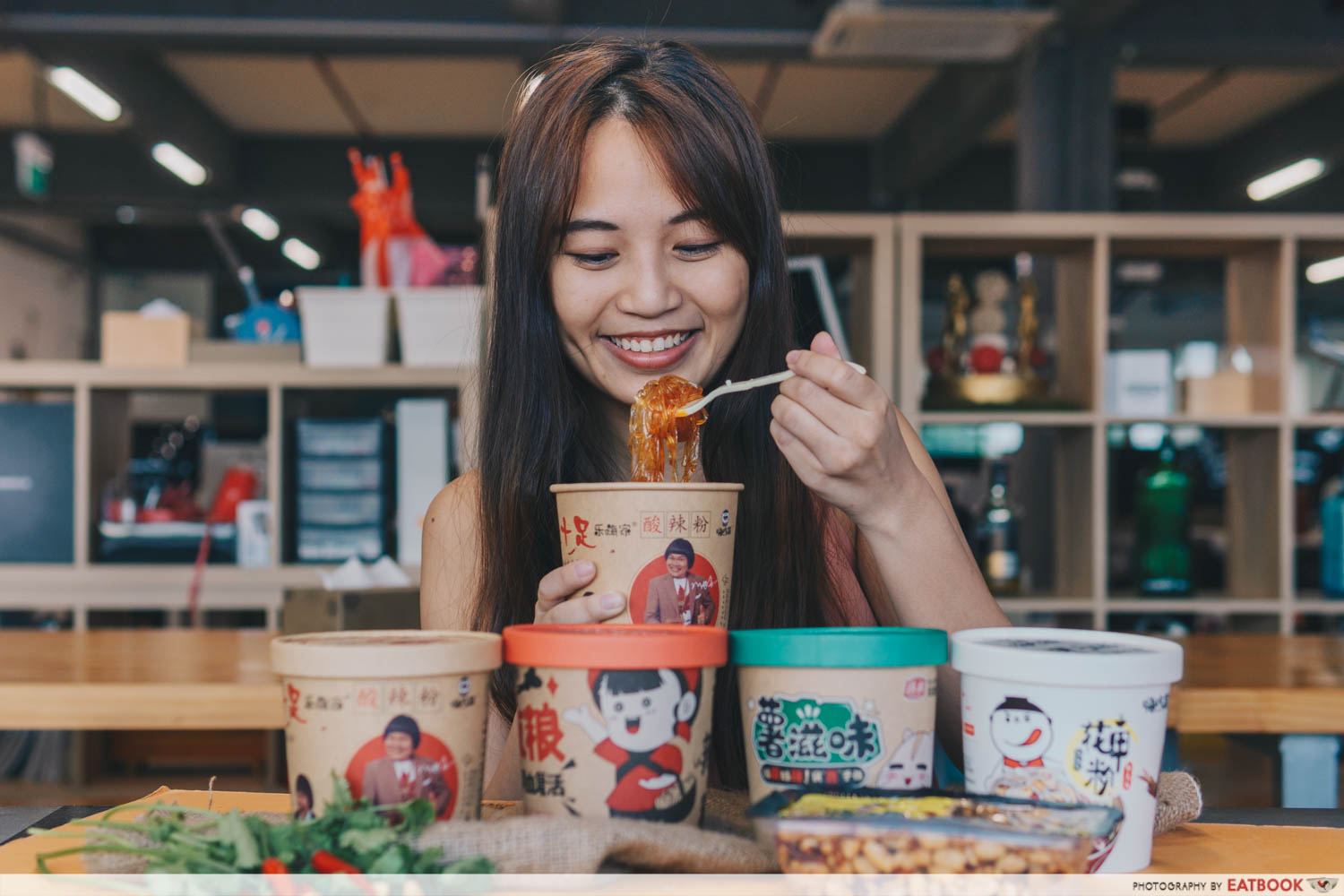 It seems like the mala food trend is gonna die down anytime soon. Over the past few weeks, suan la fen—or hot and sour sweet potato noodles—has been seeping into public consciousness, thanks to a barrage of posts and food challenges from influencers. They seem to pass the vibe check with fellow Singaporeans, as you can now see every other IG Story being dedicated to this fiery dish.
Most Singaporeans just know of the Hai Chi Jia version, but in China there are actually many popular brands. And the latest suan la fen brand to hit our shores is Chen Cun. Readers have pointed out that their noodles tastes even better than the ones from Hai Chi Jia.
If you've slurped down suan la fen, then Chen Cun's version wouldn't be uncharted territory. In each cardboard box, you'll find vermicelli, peanuts, greens, and chilli oil.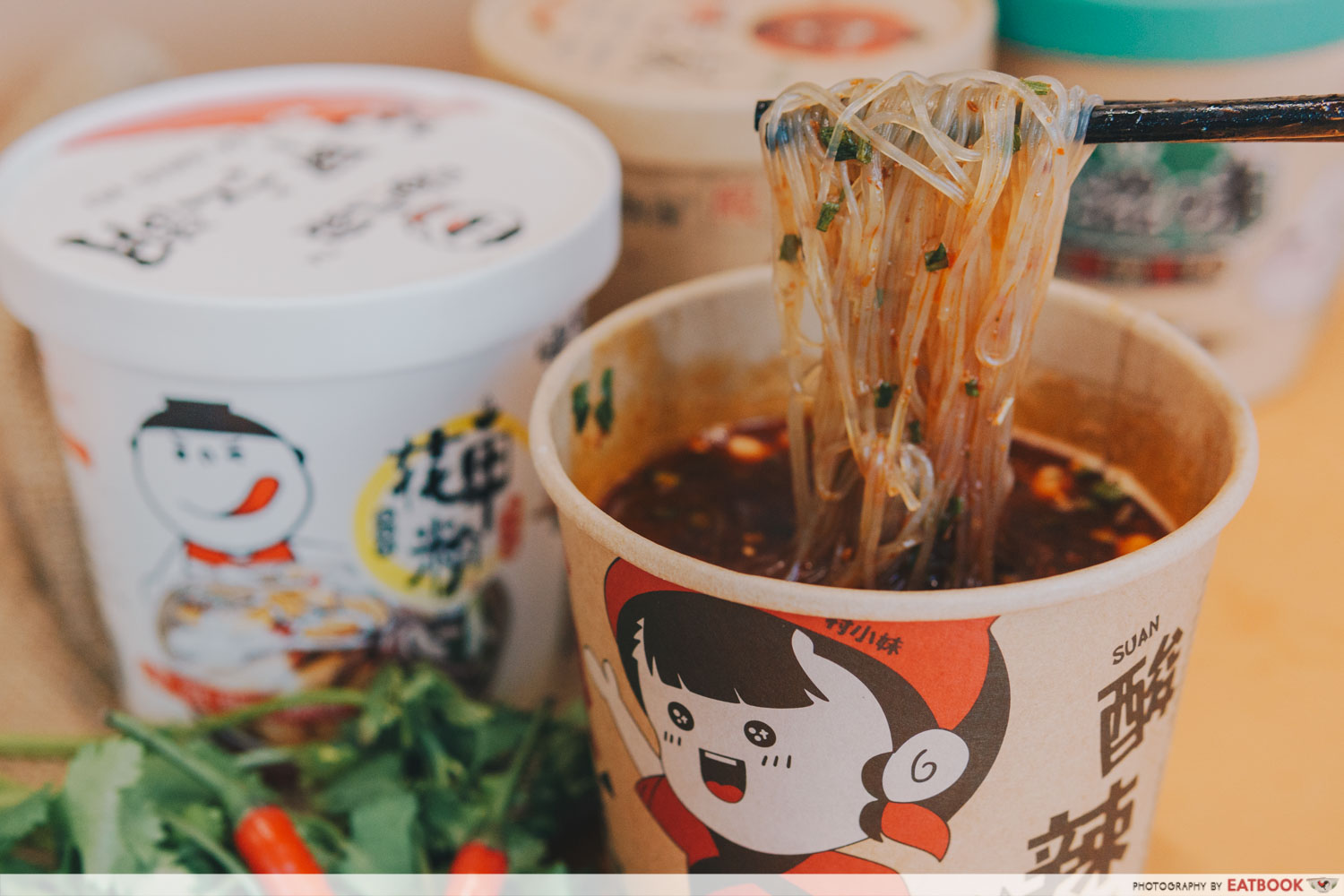 What makes Chen Cun stand out from other brands, however, is their claim to be non-fried and less oily—which is good news for those of you watching your waistlines.
Chen Cun's suan la fen also comes in three distinct packages: one depicting a lady, one depicting a horned devil, and another with a cute hamster. These boxes will be given at random, so fingers crossed, those buying in bulk will have more chances of getting all three. There is also a ma la flavour.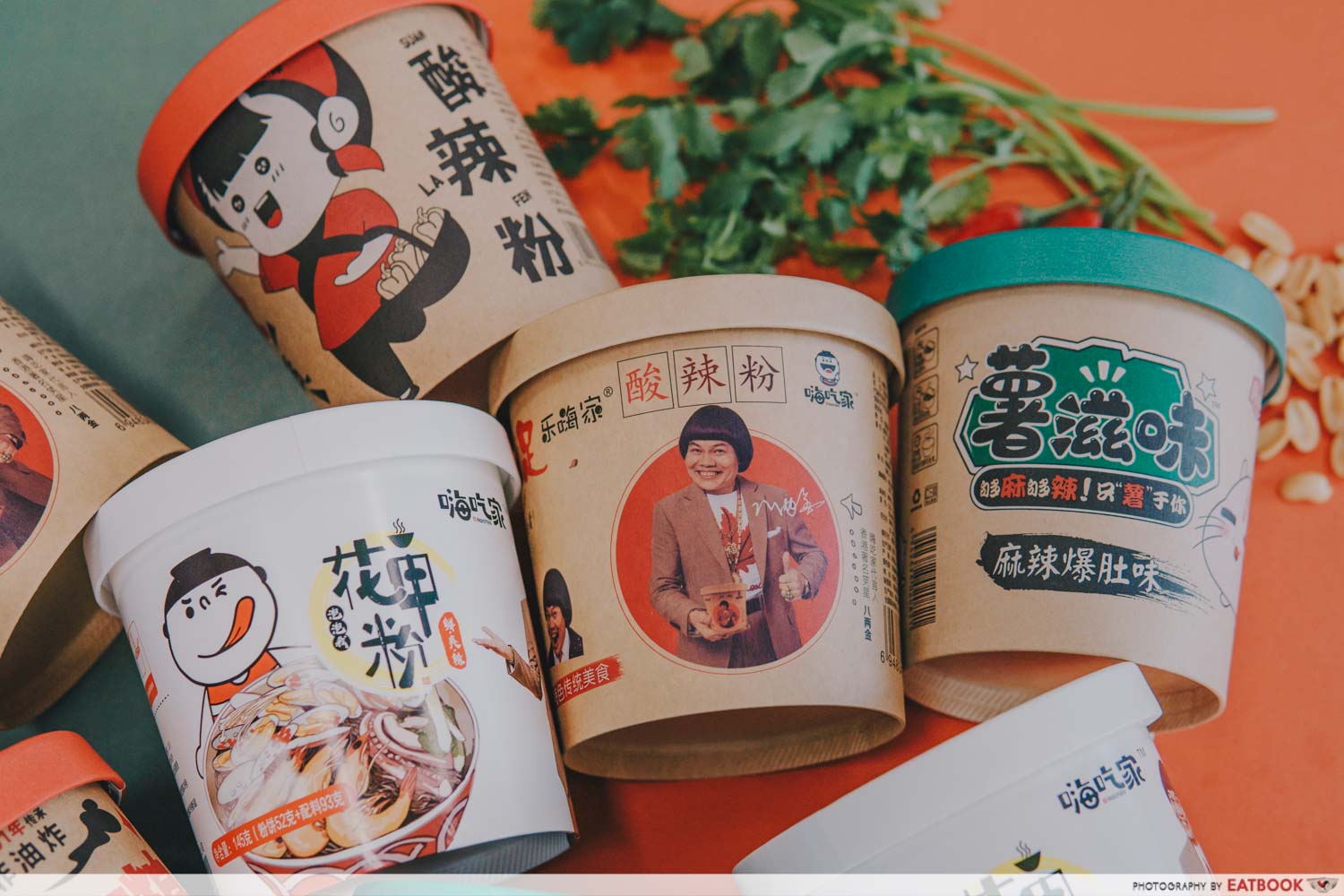 It is sold out on many sites but Asia's Best just announced a fresh stock arrival at just $16.90 for a carton of six + free shipping with an order of 3 cartons. It is the lowest price we've seen so grab them before they are sold out again!
If you prefer the Hai Chi Jia version, Asia's Best also carries a special bestseller pack that comes with free delivery and free peanuts.
If you're looking to zhng up your existing stash of instant noodles, check out these instant noodle recipes for Indomie pizza, dan dan mian and more.
10 Zhng-ed Instant Noodle Recipes Including Cheesy Ramen, Indomie Pizza And More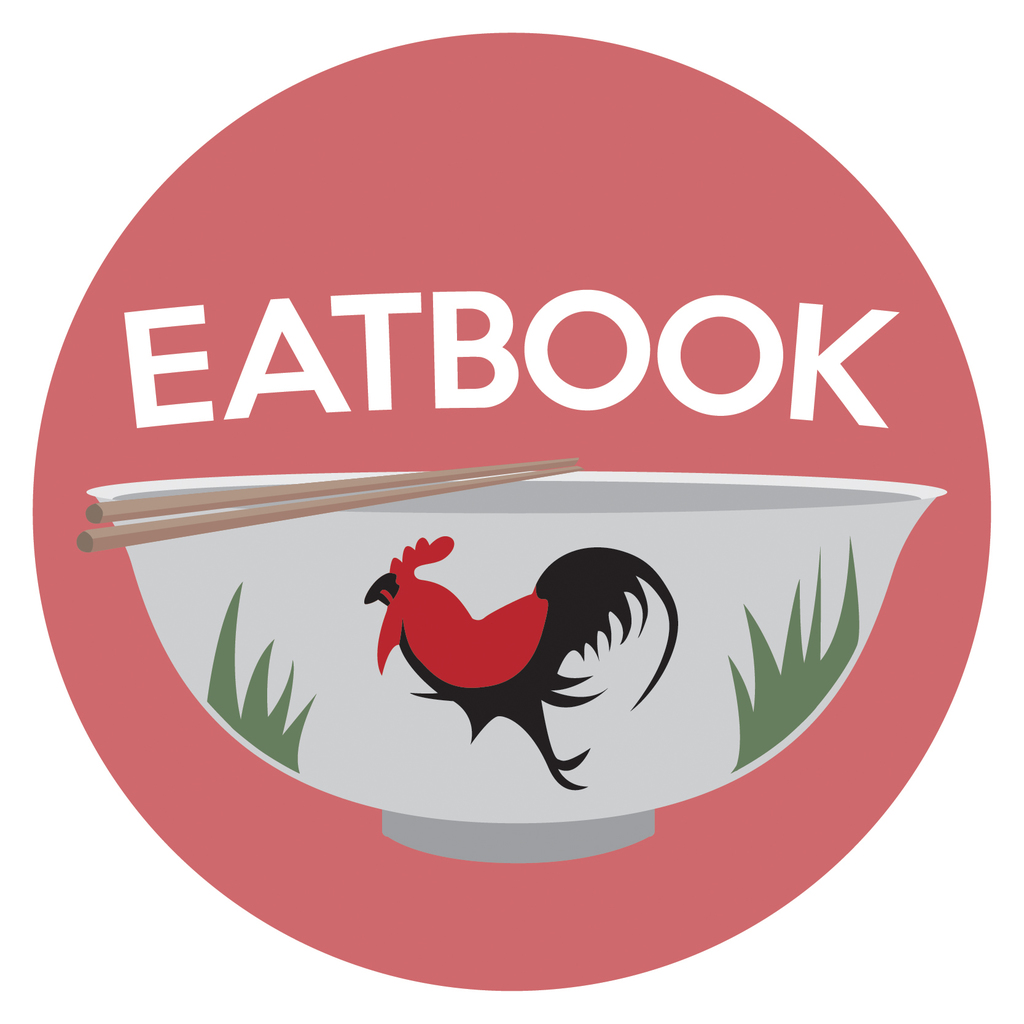 Drop us your email so you won't miss the latest news.