New buttery edition of the Chicken Mushroom'O puff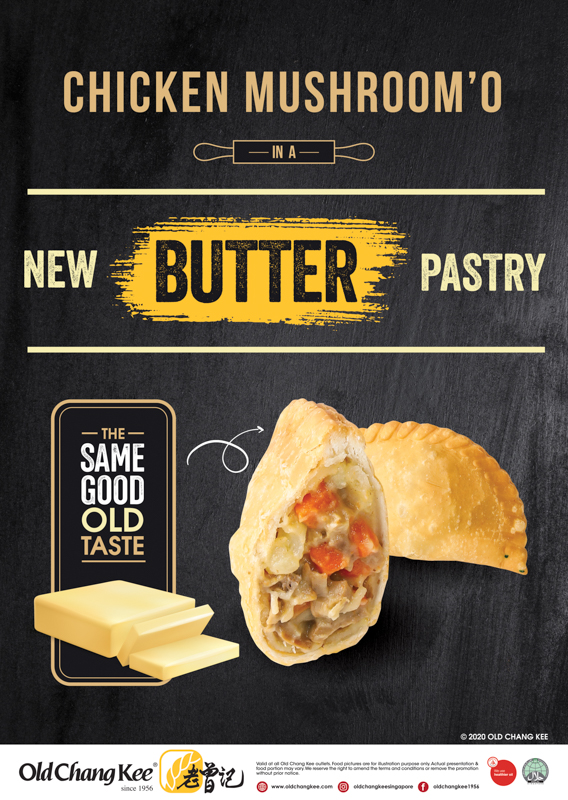 Image credit: Old Chang Kee
Easily recognisable by their yellow storefront, the familiar local brand, Old Chang Kee, has long been known for their delicious curry puffs. As a child who's sensitive to spicy food but still loves the bite of a well-filled puff, I've always chosen their Chicken Mushroom'O as my favourite. 
Old Chang Kee Has Limited-Edition Camou Curry Puffs On SAF Day
Having such a long history with the locals has not stopped Old Chang Kee from revisiting their familiar menu. Fret not if you've missed their limited edition Camou Curry Puffs yesterday because this time, they are giving their Chicken Mushroom'O a new burst of buttery creaminess.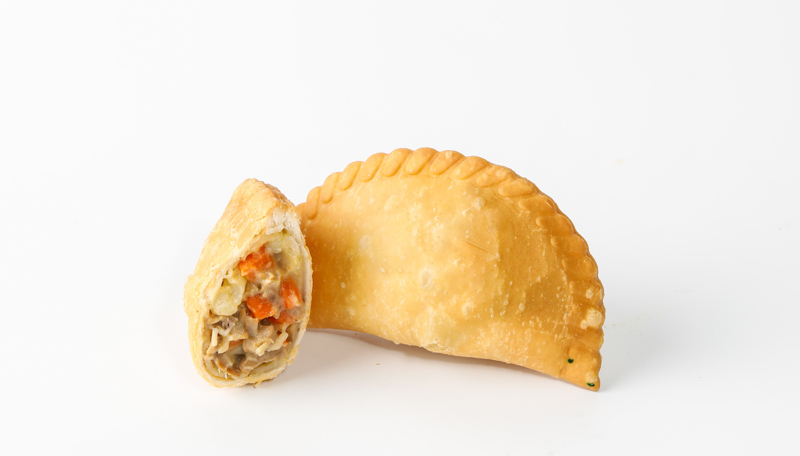 Image credit: Old Chang Kee Singapore
These halal puffs are priced at $1.60 each, and are great for those who love a non-spicy alternative of curry puffs. With the new infusion of butter in the pastry, each bite of this savoury puff will have a stronger hit of buttery creaminess, adding on to the aromatic filling of chicken and mushroom in the middle.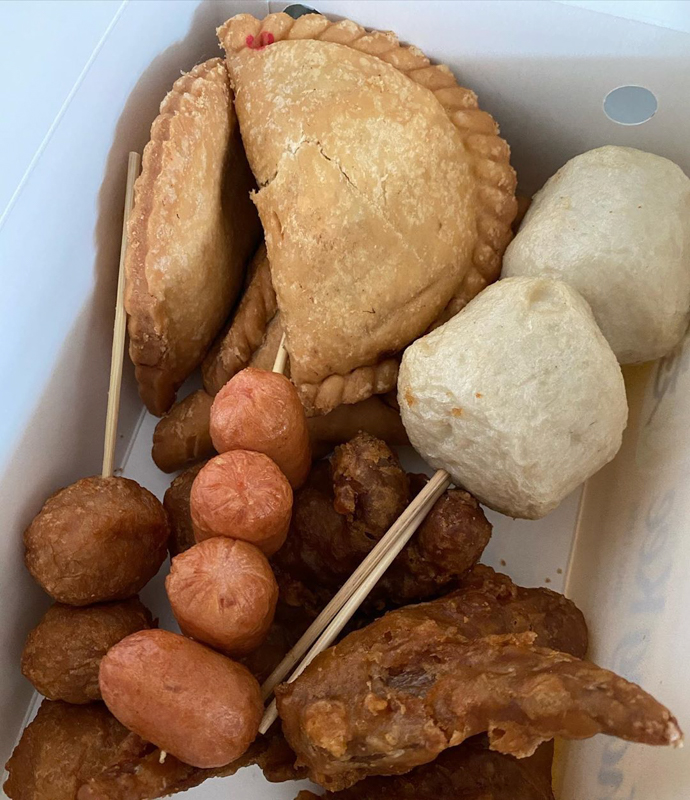 Image credit: @deedeeang
Fans of the original Chicken Mushroom'O, worry not as you can be assured that the original taste of the filling will remain. You can expect the familiar combination of chicken cubes, juicy button mushrooms, diced carrots, and potatoes. While many people say you shouldn't fix what is not broken, I won't say no to this new sinful concoction.
If you're looking to grab a creamy, savoury snack to go, visit any Old Chang Kee outlet islandwide.
Of course, we have not forgotten about our vegetarian readers. For those seeking a plant-based twist to their puffs, do check out Tip Top's Impossible rendang puffs. These rendang puffs are made with Impossible Burger meat, sambal chilli, and tons of spices to give a delicious vegetarian alternative for all to enjoy. You will still get to enjoy the same flavours of fragrant rendang with this one.
Tip Top Has A New Rendang Puff That's Made From Impossible Plant-based Meat