Get Old Chang Kee Camou Curry Puffs on 1 July 2020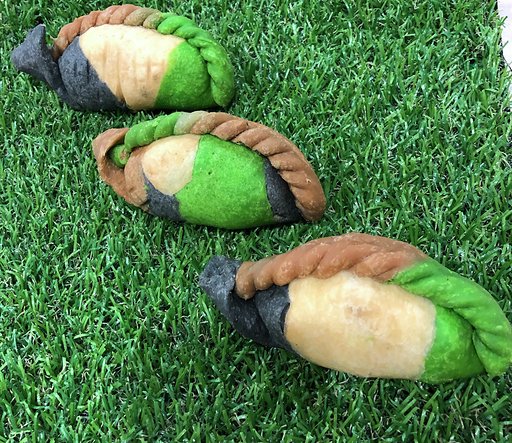 Image credit: Old Chang Kee Singapore
Donning the iconic colours of the SAF Smart No.4 uniform, these Camou Curry Puffs will be available for one day only on 1 July 2020. To commemorate SAF day, as well as to celebrate all the NSF who are currently serving and have served the nation, Old Chang Kee will be selling these camouflage-themed puffs which are painstakingly handmade by their production team.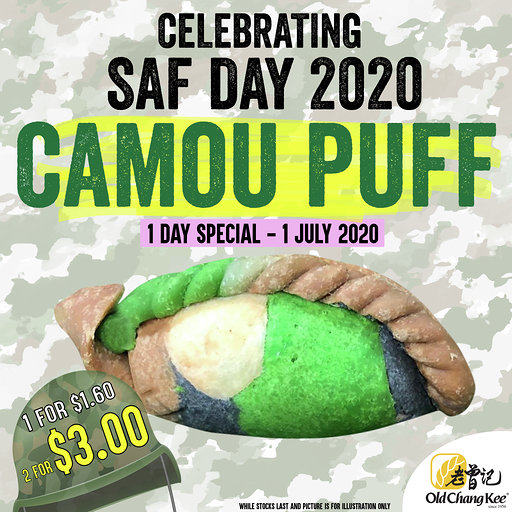 Image credit: Old Chang Kee Singapore
More than just commemorating the founding of the Singapore Armed Forces, SAF Day exists as a salute to SAF staff members who have been toiling behind the scenes, keeping our nation safe. Old Chang Kee's unique form of appreciation this year features these limited-edition, patchwork curry puffs priced at $1.60 for one and $3 for two.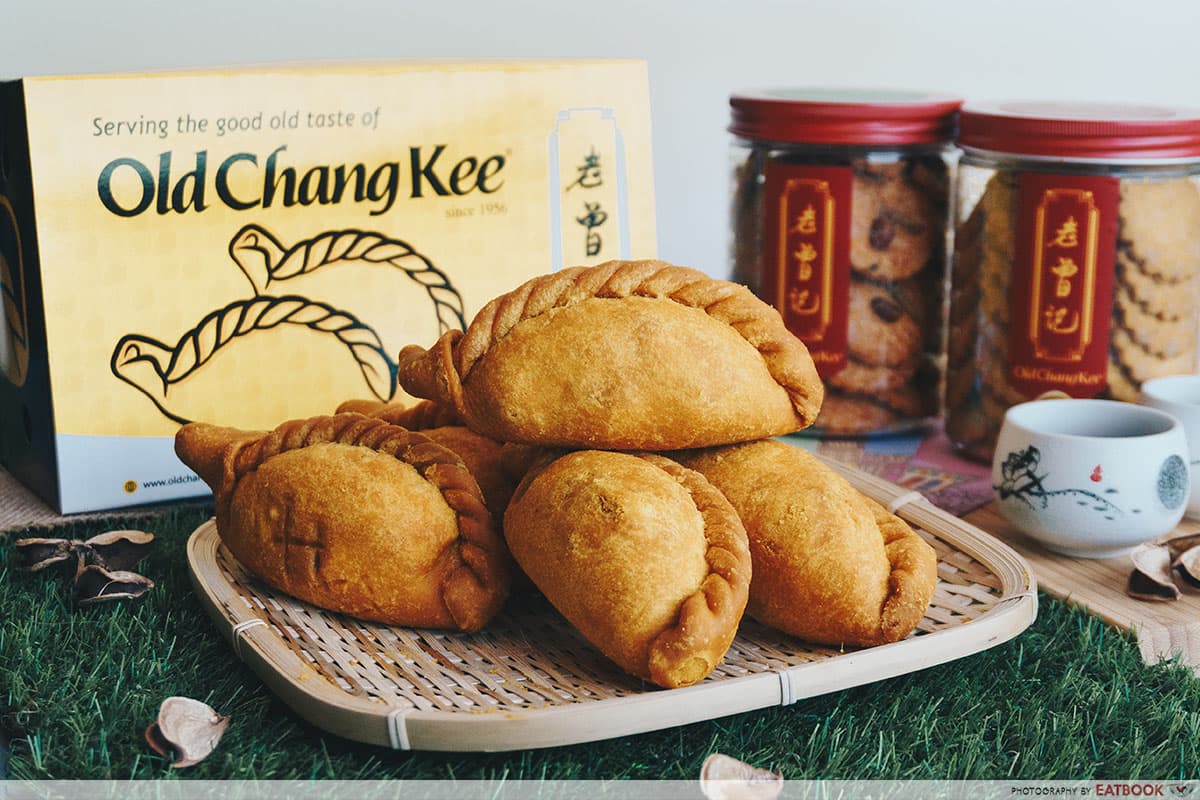 Not to worry, these new puff recruits won't taste as adventurous as they look. They will be filled with Old Chang Kee's signature heady blend of fragrant curry, shredded chicken, egg, and tender potatoes chunks, so they won't stray too far from the classic puffs we know and love.
We all know curry puffs are best enjoyed warm, but if I get my hands on one of these SAF-themed ones, you can bet I'm taking a few pictures for the 'gram before digging in!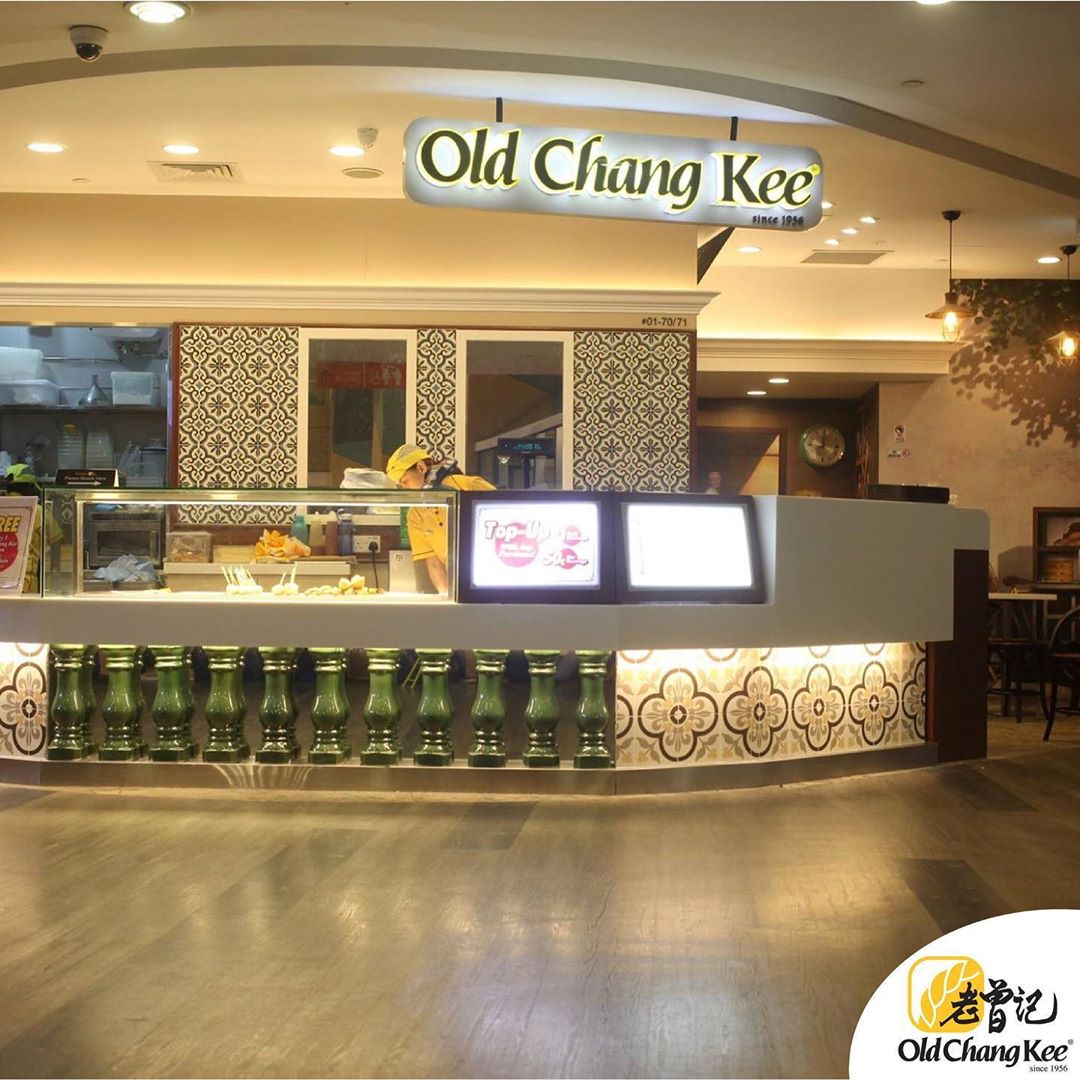 Image credit: @oldchangkeesingapore
These Old Chang Kee camou puffs will be available in 41 selected outlets islandwide, while stocks last. If you're looking for an Old Chang Kee feast to celebrate SAF Day with your mates, head to their online order form for platters of their fried treats delivered to your doorstep.
For more unique food items, check out these White Rabbit Milk Tea drinks and this Salted Egg Yolk & Boba ice cream available at Fairprice Finest.
Feature image adapted from Old Chang Kee Singapore.