Tip Top is dishing out a new Impossible Rendang Puff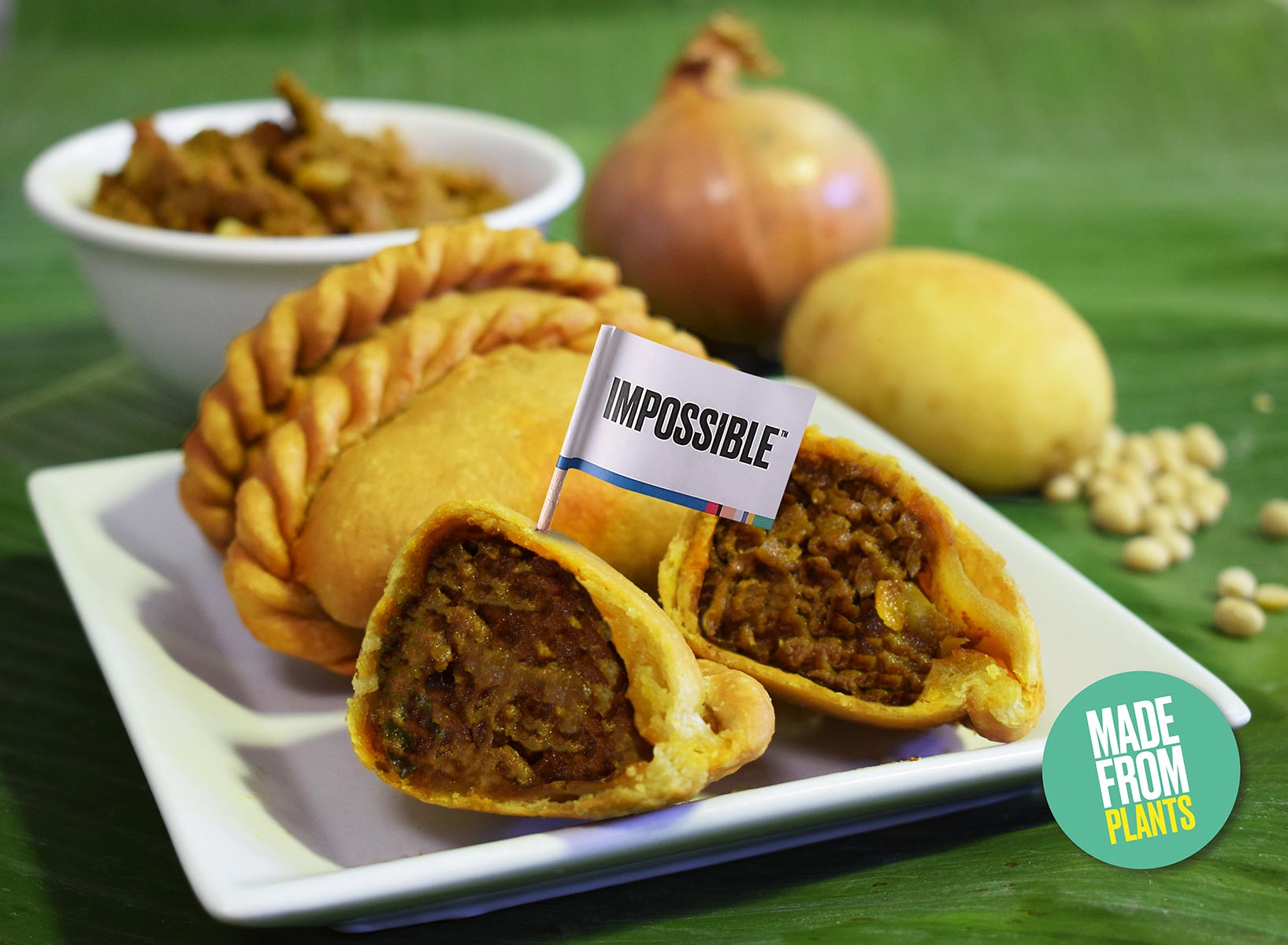 Image credit: Tip Top 
Fans of Impossible meat will be happy to know that Tip Top has just come out with a plant-based Impossible Rendang Puff. Known to be "impossibly" similar to real meat in flavour, colour, and texture, the plant-based meat is cooked with sambal chilli, lemongrass, blue ginger, and a special blend of Nonya spices, all encased in Tip Top's signature pastry. 
Priced at $2.20 per piece, it's a little more expensive than the original Nonya Beef Rendang Puff ($2) and much more than the already vegetarian Veggie Potato Curry Puff ($1.60). 
Those who are curious about the Impossible Rendang Puff, can find them at all nine Tip Top locations for a limited period of time or until stocks last. The Impossible Rendang Puff will also be available on delivery platforms including Deliveroo, GrabFood and Foodpanda. 

Image credit: Tip Top
Impossible Foods claims to have a vastly lower carbon footprint and uses less water and land than companies that sell real ground beef. But honestly, sticking to bean and soy-based meat alternatives are pretty much doing the same thing, or better.
When it comes to Impossible meat, it's actually the similar texture and flavour to ground beef that have been reeling people in. When cooked, it packs an umami flavour and turns a pinkish colour that mimics medium-rare steak. The colouring and flavour in question come from 'heme', a molecule naturally found in all organisms that also plays a part in making blood red. 
That being said, the Impossible version of Tip Top's rendang puff somehow also has more protein, less total fat, no cholesterol, and fewer calories than its meaty equivalent. But of course, that doesn't count the fat and calories in the sauces and rendang spices used to fry up the puff in the first place. 
We're told it's nearly indistinguishable to the original beef rendang puff. If you've tried it yourself, let us know! 
For other tasty meatless dishes, check out our article on vegan food places featuring vegan burgers and more.
10 Vegan Food Places That Prove It Is Not A Diet Meant For Rabbits
Website
Featured image adapted from Tip Top SG's image.