---
The Battle of Balestier's Best Chicken Rice
---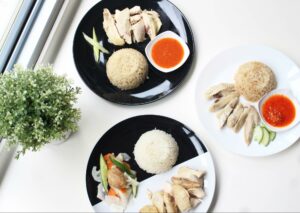 Chicken rice is a hot topic of contention in Singapore's hawker scene that can make even the best of friends fall out. I would know, because I once spent hours arguing over how the chili sauce at my favourite chicken rice stall far surpasses that of my friend's pick. We're no longer friends. But nothing solves a little divergence in view better than a taste test and that is exactly how I ended up at these three chicken rice shops. We did a taste test of the three of the best chicken rice stores in the area and arguably some of the best in an epic taste test.
---
Bugis Street Chuen Chuen Chicken Rice
---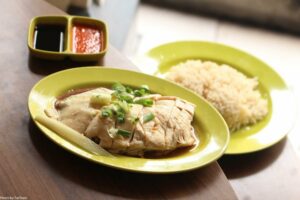 This unassuming chicken rice stall is one of the most popular stalls at Balestier Food Market. The chicken rice ($4.50) here offers a quick and affordable form of comfort food, soothing our frazzled nerves whenever we have a long day at the office.
While the rice is firm and not to oily, it lacks the fragrant aroma from the chicken fats that really gives chicken rice the additional oomph. The chicken is not as tender as the other two places on our list, but it is well marinated and has a good flavour. What makes this chicken rice stall a contender is really the chili sauce, which has a nice garlicky flavour, fresh zesty notes from lime juice, and a spicy kick from the finely ground chilies.
Rice: 6/10
Chicken: 6/10
Chili: 7/10
Price: 7/10
Opening hours: 9am – 9pm
Address: 414 Balestier Rd, Singapore 329806
---
Boon Tong Kee
---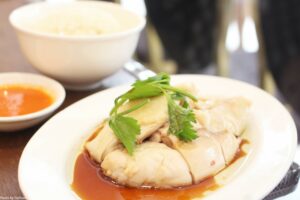 Being one of the most established chicken rice brand names in Singapore, Boon Tong Kee hardly needs any introduction. It's the most pricey chicken rice place on our list, with chicken prices starting at $5 for a single person's portion excluding the rice and additional service charges. However, the quality of the food justifies the price.
The smooth and almost silky grains of rice were nicely covered in a fragrant blend of ginger and chicken fats, and offers unparalleled satisfaction when you have it with their unique chili sauce. The chili sauce gives a fiery kick, but is well balanced by the garlicky notes and mild aroma from dried orange peel. But the pièce de résistance here is definitely the gelatinous, moist chicken that oozes flavour in every bite. The accompanying sauce is also not as sweet as the other two contenders.
Rice: 7.5/10
Chicken: 8/10
Chili: 7.5/10
Price: 4/10
Opening hours: Mon – Sat: 11am – 445pm / 530pm – 430am, Sun: 11am – 445pm / 530pm – 3am
Address: 399/401/403 Balestier Road Singapore 329801
---
Wee Nam Kee
---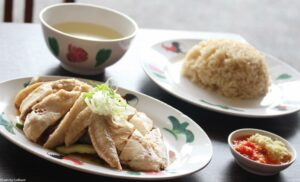 Wee Nam Kee is yet another reputed name for chicken rice, though their version ($5) seemed quite average to us. For the price, we would rather go to the Bugis Street Stall as the price is lower there even though the flavour profiles are similar.
The rice was rather one dimensional as it lacked fragrance and flavour, and the chicken was slightly dry when eaten on its own. Although the sauce does wonders in adding moisture to the meat, it was too sweet. The chili was also lacklustre as it didn't have the punch from the garlic, and wasn't spicy enough.
Rice: 5.5/10
Chicken: 6.5/10
Chili: 6/10
Price: 6/10
Opening hours: Daily, 10am – 12am
Address: 101 Thomson Road, #01-08 United Square, Singapore 307591
---
Crowning the Chicken Rice Champion
---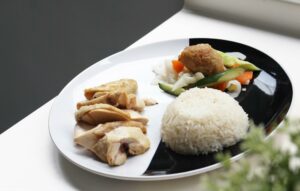 Our favourite of the day definitely had to be Boon Tong Kee. Sure, it's the most expensive out of the three, but it really taught us that sometimes you get what you pay for. We love the smooth, fat-coated rice grains, and the flaming chili sauce, but what crowned it champion was really the juicy, tender chicken.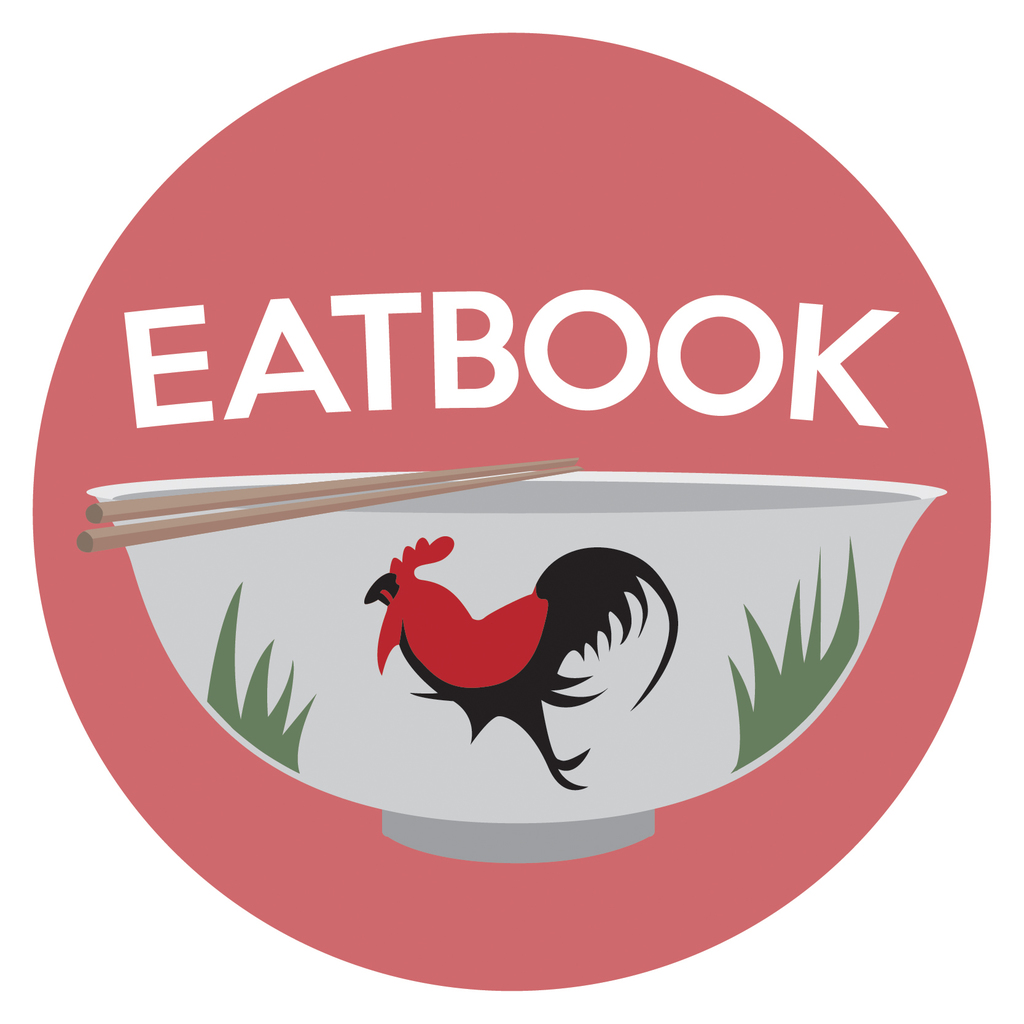 Drop us your email so you won't miss the latest news.