---
Best durian stalls in Singapore
---
Durian: love it or hate it, we all know someone who's crazy about the king of fruits. If you happen to be #TeamDurian or know someone who's a big fan of it, we've got you covered with this list of best durian stalls in Singapore, picked based on their affordability, variety, and quality. Some are even open 24 hours a day!
---
1. Sindy Durian
---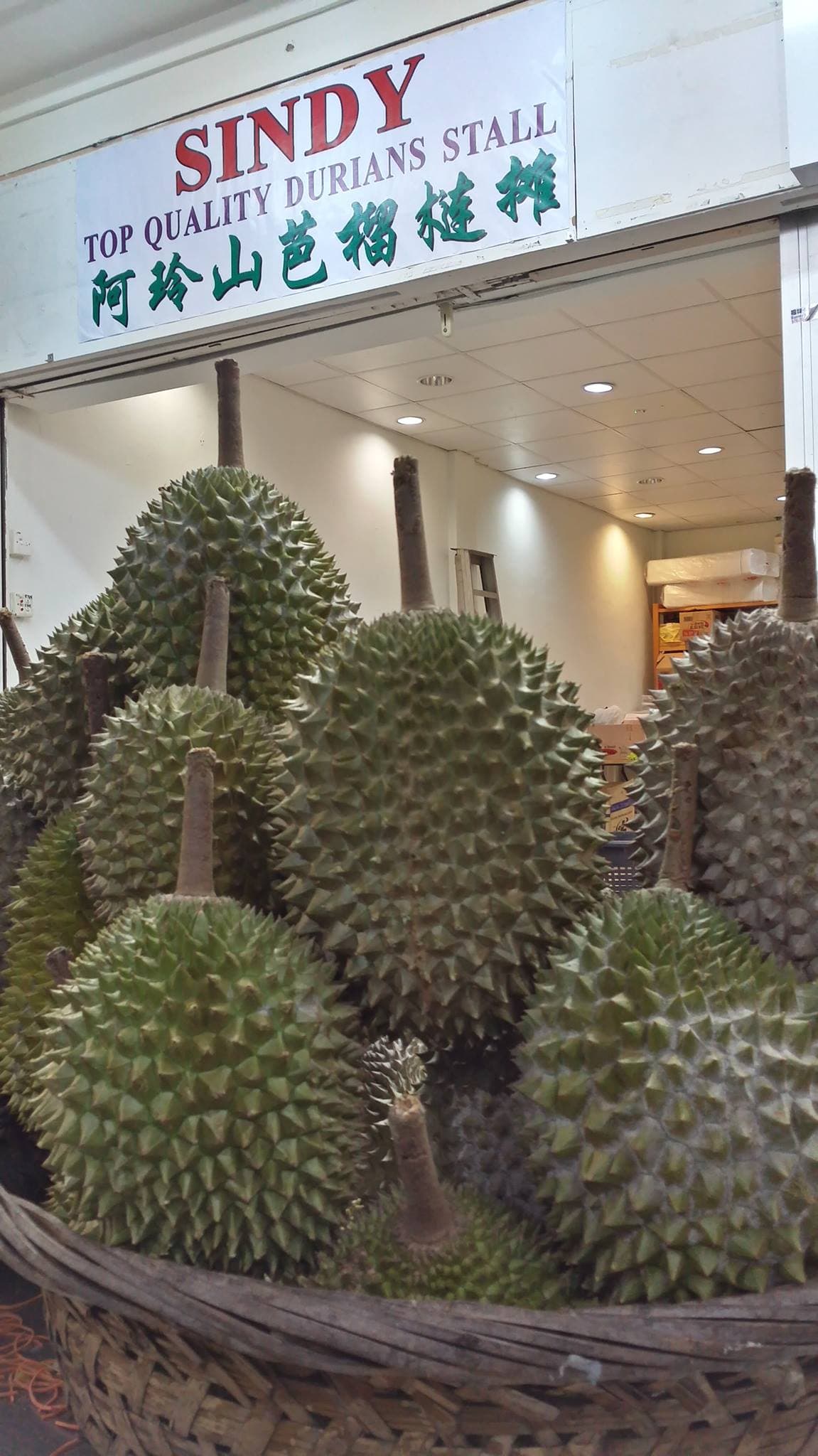 Image credit: Sindy Durian
Sindy Durian is a family business in Whampoa that has been selling durians for over 30 years. Known for their high-quality, fragrant durians, they're also believed to be one of the first stalls to bring in Mao Shan Wang, which is loved for its golden-yellow flesh, bittersweet aroma, and creamy texture.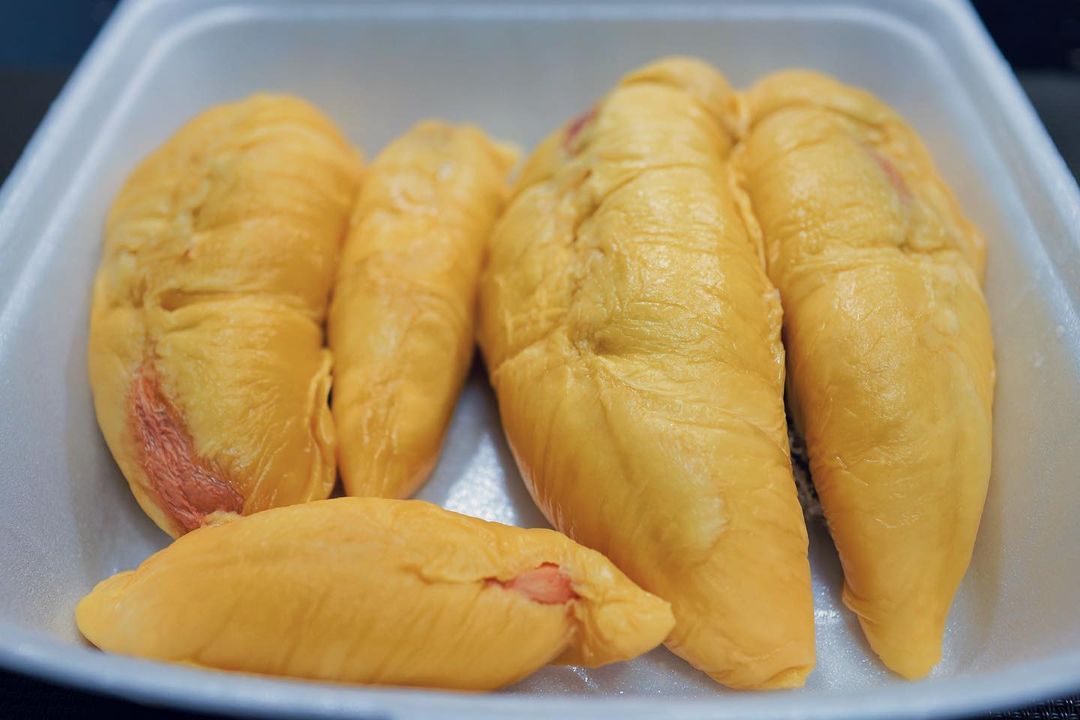 Image credit: @jouste
The stall operates 24 hours a day, making it a good spot for those craving durians late at night. As their staff are fluent in English, non-Mandarin-speaking durian lovers can also communicate easily without having to sign-language their way into a good deal.
Address: Block 89 Whampoa Drive, #01-835, Singapore 320089
Opening hours: Mon-Sat 24 hours, Sun 12pm to 12am
Tel: 9710 2427
Website
Sindy Durian is not a halal-certified eatery.
---
2. Combat Durian
---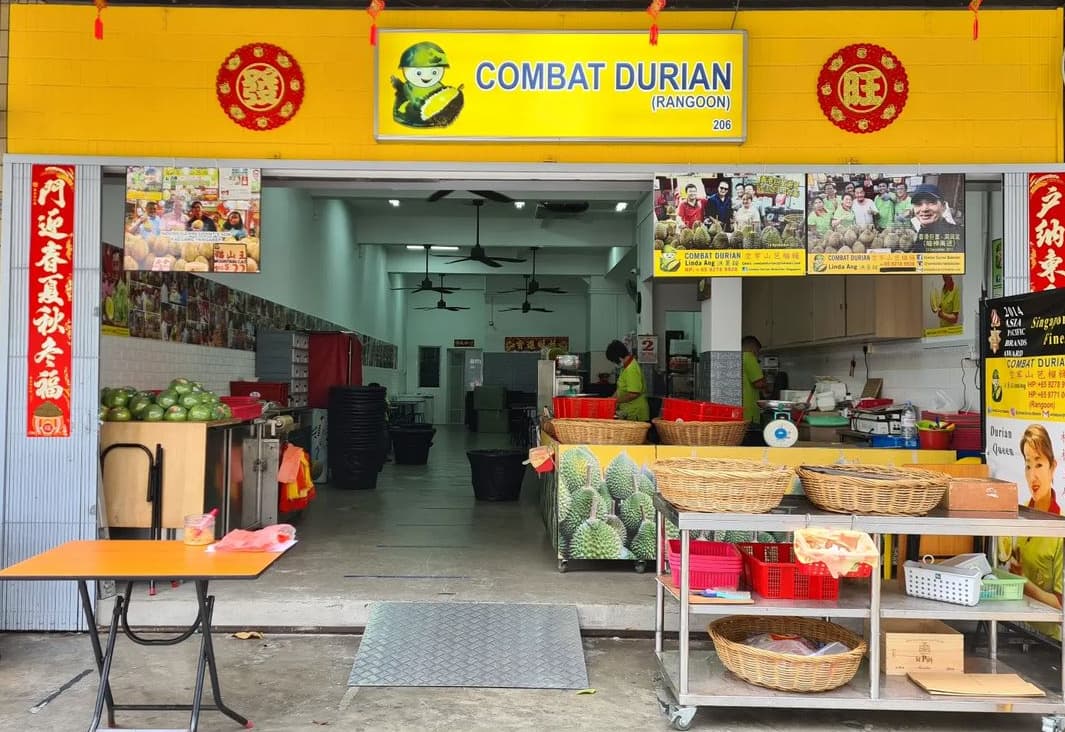 Image credit: @combatdurian
Located along Rangoon Road, Combat Durian is one of the most famous durian stalls in Singapore, boasting an impressive history of over 50 years. While they're known for having long queues and limited seats within the shop space, these have not deterred durian fans from flocking to the stall to get their hands on their Mao Shan Wang, Golden Phoenix, and Red Prawn durians.
The stall has also received love from famous names, including Minister for Law K.Shanmugam and Hong Kong actor Chow Yun Fat, who have their pictures plastered all over the stall walls.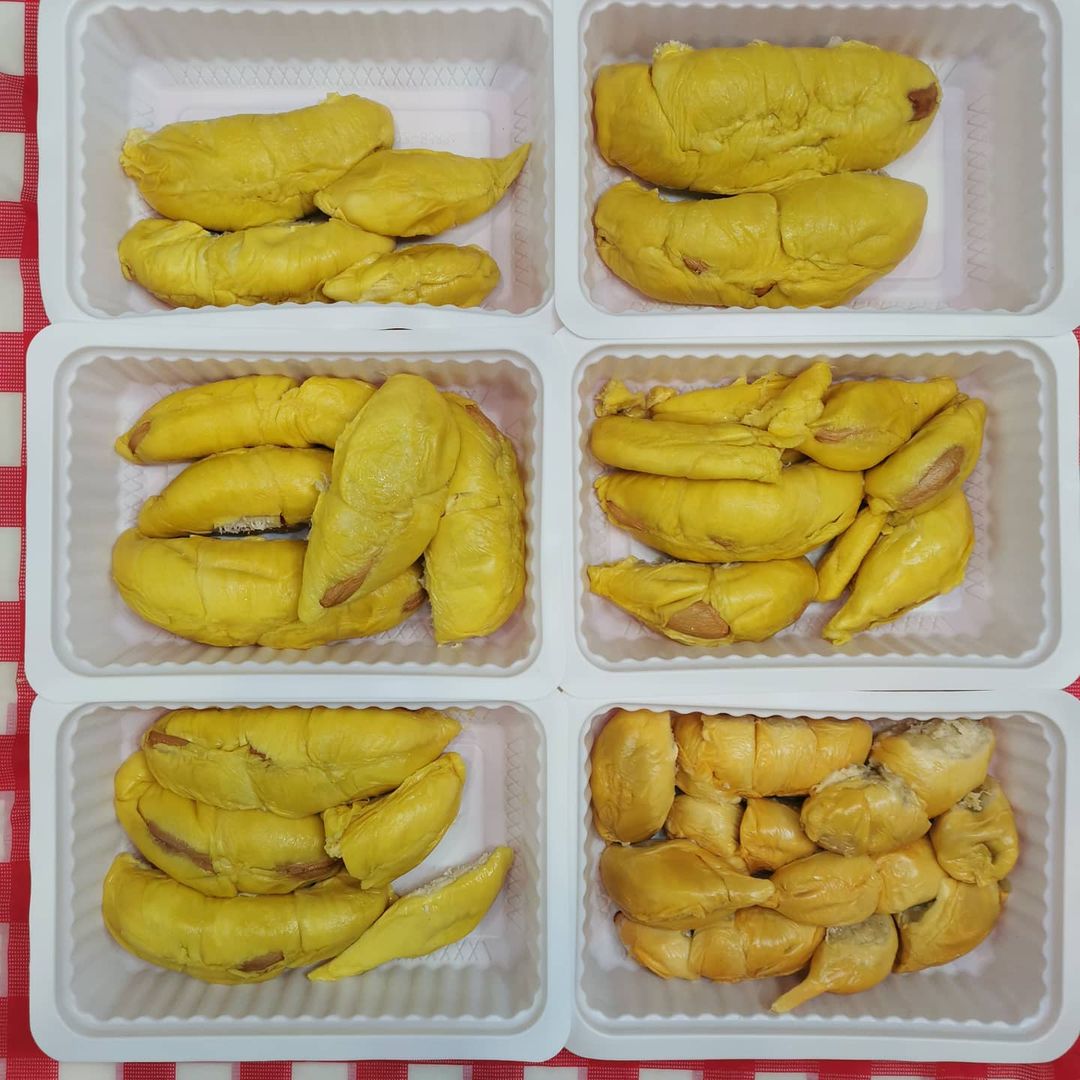 Image credit: @koekoeslurps
As the durian prices here fluctuate daily depending on demand and supply, be sure to keep tabs on their Facebook page for regular price updates before heading down!
Address: 206 Rangoon Road, Singapore 218452
Opening hours: Daily 12pm to 9pm
Tel: 9278 9928
Website
Combat Durian is not a halal-certified eatery.
---
3. Ah Hung D24 Sultan Durian
---
Image credit: Ah Hung D24 Sultan Durian
One of the more popular durian stalls in the east is Ah Hung D24 Durian, which is located just a 10-minute walk from Aljunied MRT Station. Their D24 durians are imported from Pahang in West Malaysia and are known to have a less intense flavour as compared to other durian varieties.
The durian prices vary according to season and demand but are typically priced at $14 for 1kg.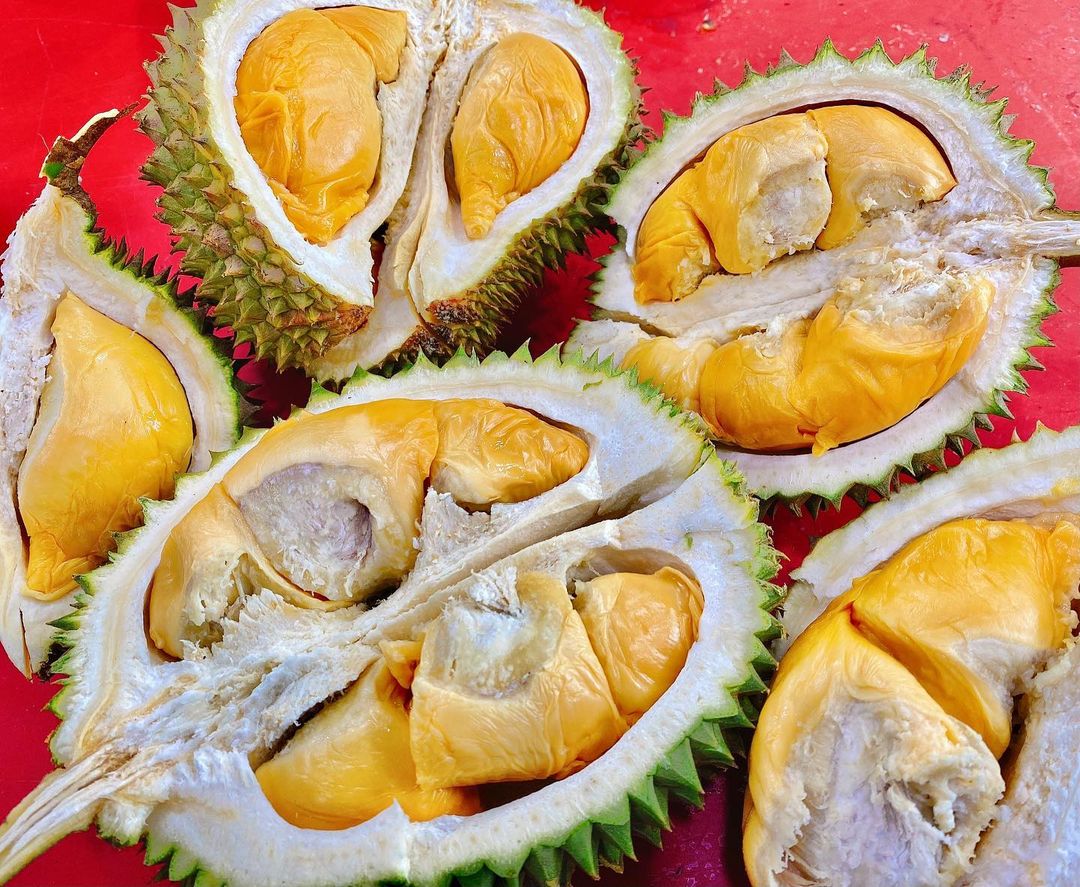 Image credit: @ashiq_efc
Enjoy your durians al fresco here; the stall's casual vibes whisk customers back to the good ol' days when the folks would sit by the roadside and enjoy durians with their friends and family.
Address: 109 Sims Avenue, #107, Singapore 387433
Opening hours: Daily 10am to 11pm
Website
Ah Hung D24 Sultan Durian is not a halal-certified eatery.
---
4. 227 Katong Durian
---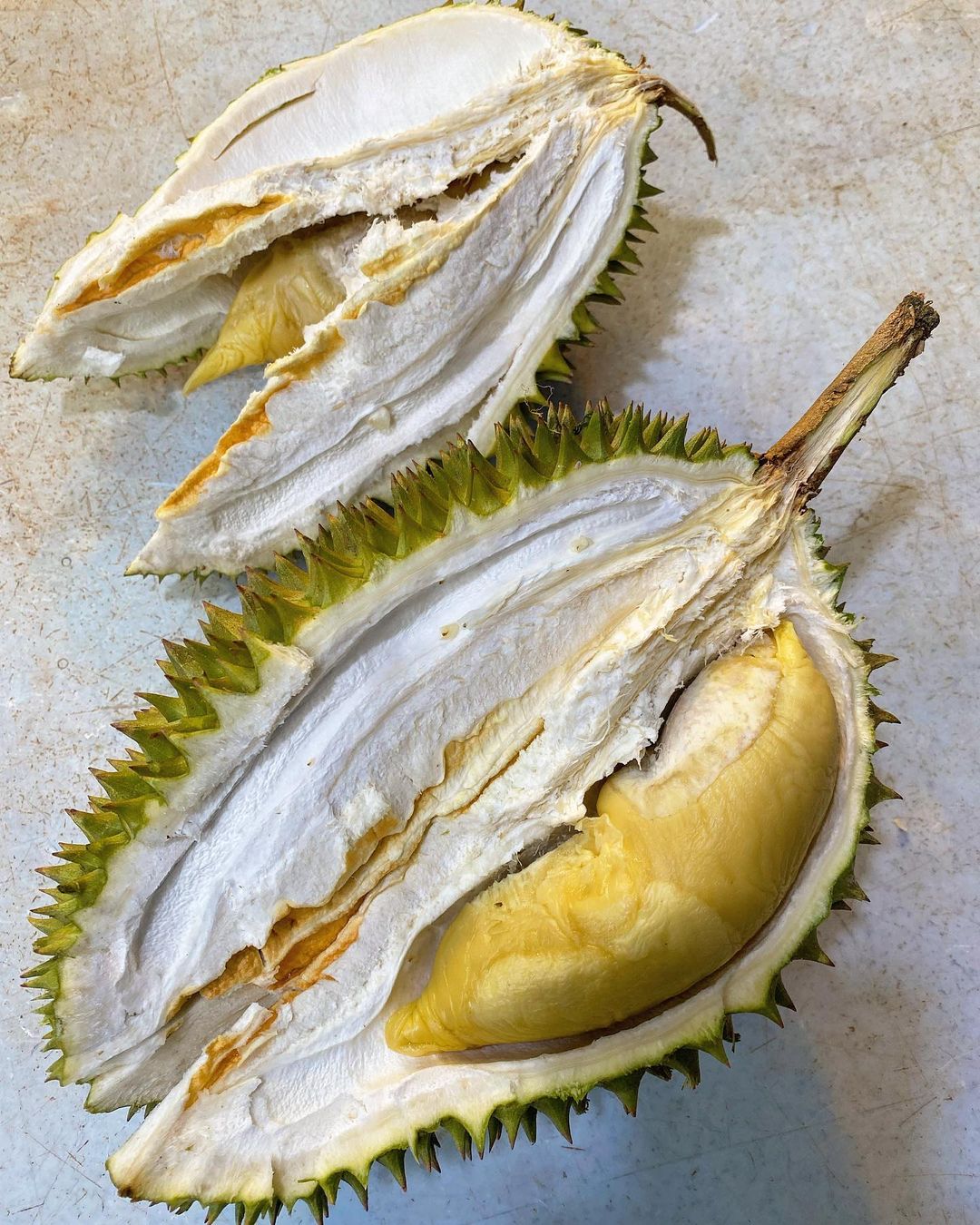 Image credit: @jaceonthemove
Another durian stall that's a household name among Easties is 227 Katong Durian, which offers rarer kinds of durian such as Green Bamboo and Black Thorn. Prices are also known to be wallet-friendly, with the popular Mao Shan Wang selling for approximately $25 per kg.
If you'd like to enjoy durians on the spot, you'll be glad to know that the stall's indoor premises are well-maintained with air conditioning and good lighting. Vacuum-sealed takeaway containers are also available for those who'd like to feast in the comfort of their own homes.
Address: 227 East Coast Road, Singapore 428924
Opening hours: Daily 10:30am to 10:30pm
Website
227 Katong Durian is not a halal-certified eatery.
---
5. Ah Di Dempsey Durian
---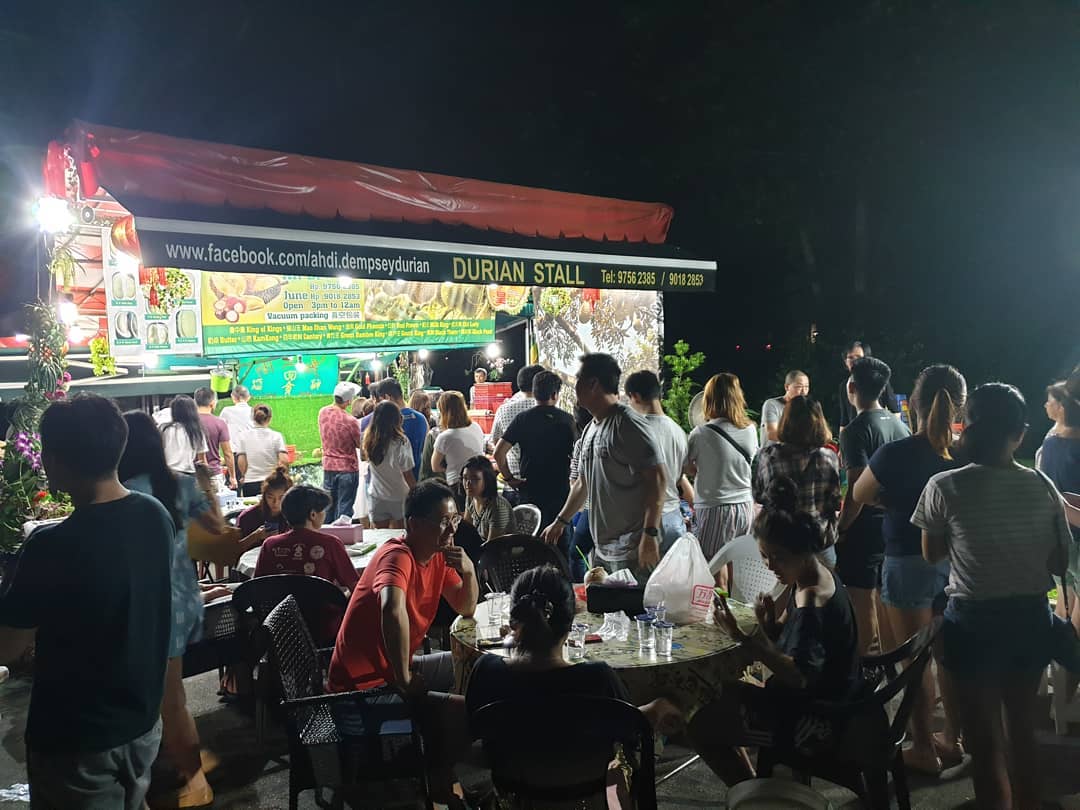 Image credit: @sgtigger13
The extremely popular Ah Di Dempsey Durian has got two things right—good durian and good vibes. Their makeshift stall is housed in a secluded car park in Dempsey, allowing customers to feel as though they're feasting on durian by the roadside in JB. The durian prices here are also known to be generally consistent and reasonable.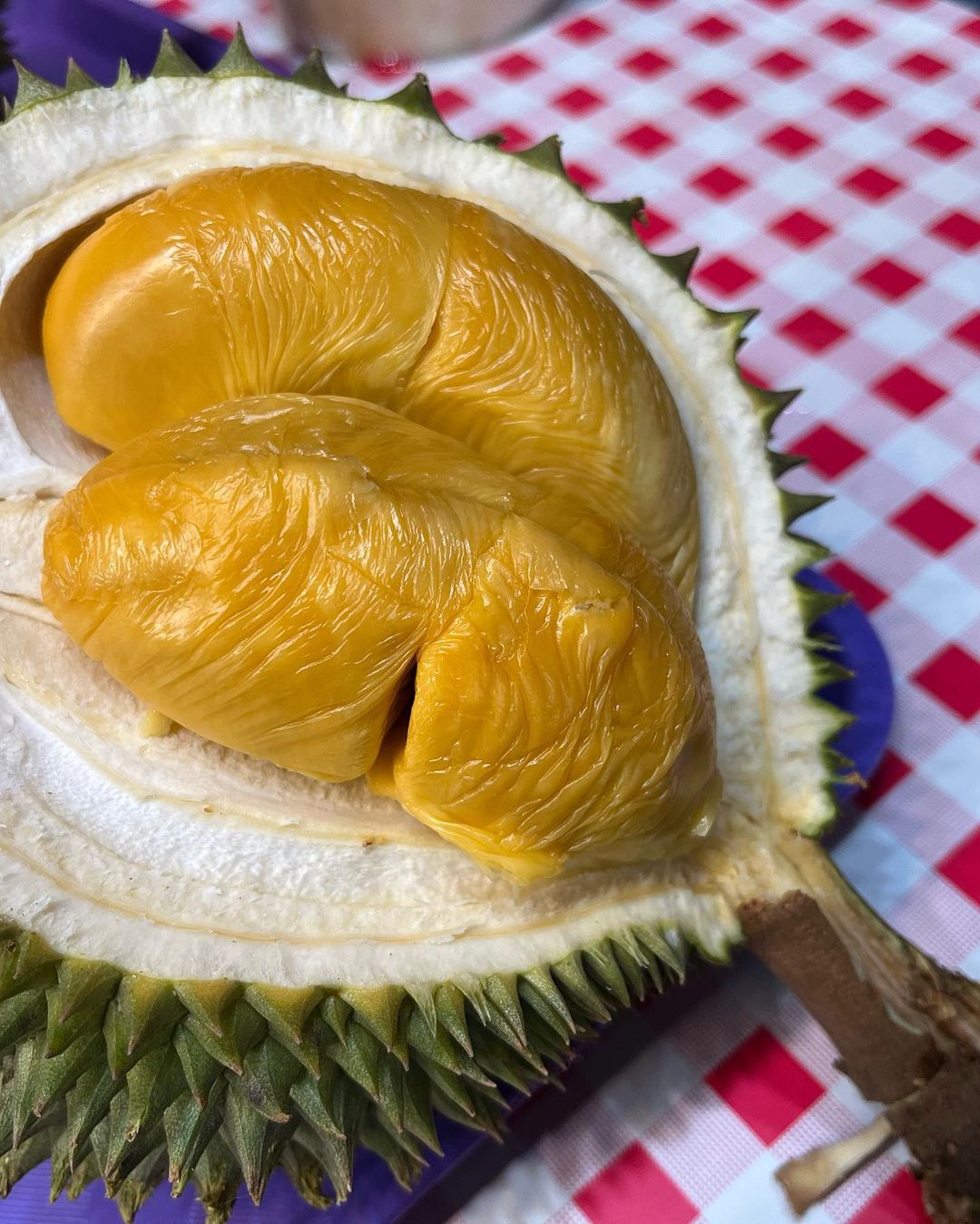 Image credit: @drunkkpiano
If you're a durian noob and can't tell the difference between Black Thorn and Black Pearl, or Century and Golden Phoenix, just holler at the owner, Ah Di, and he'll pick a durian for you based on your preferences.
Address: 7 Dempsey Road, Singapore 249684
Opening hours: Daily 5pm to 11:30pm
Tel: 9018 2853
Website
Ah Di Dempsey Durian is not a halal-certified eatery.
---
6. Parkway Durian
---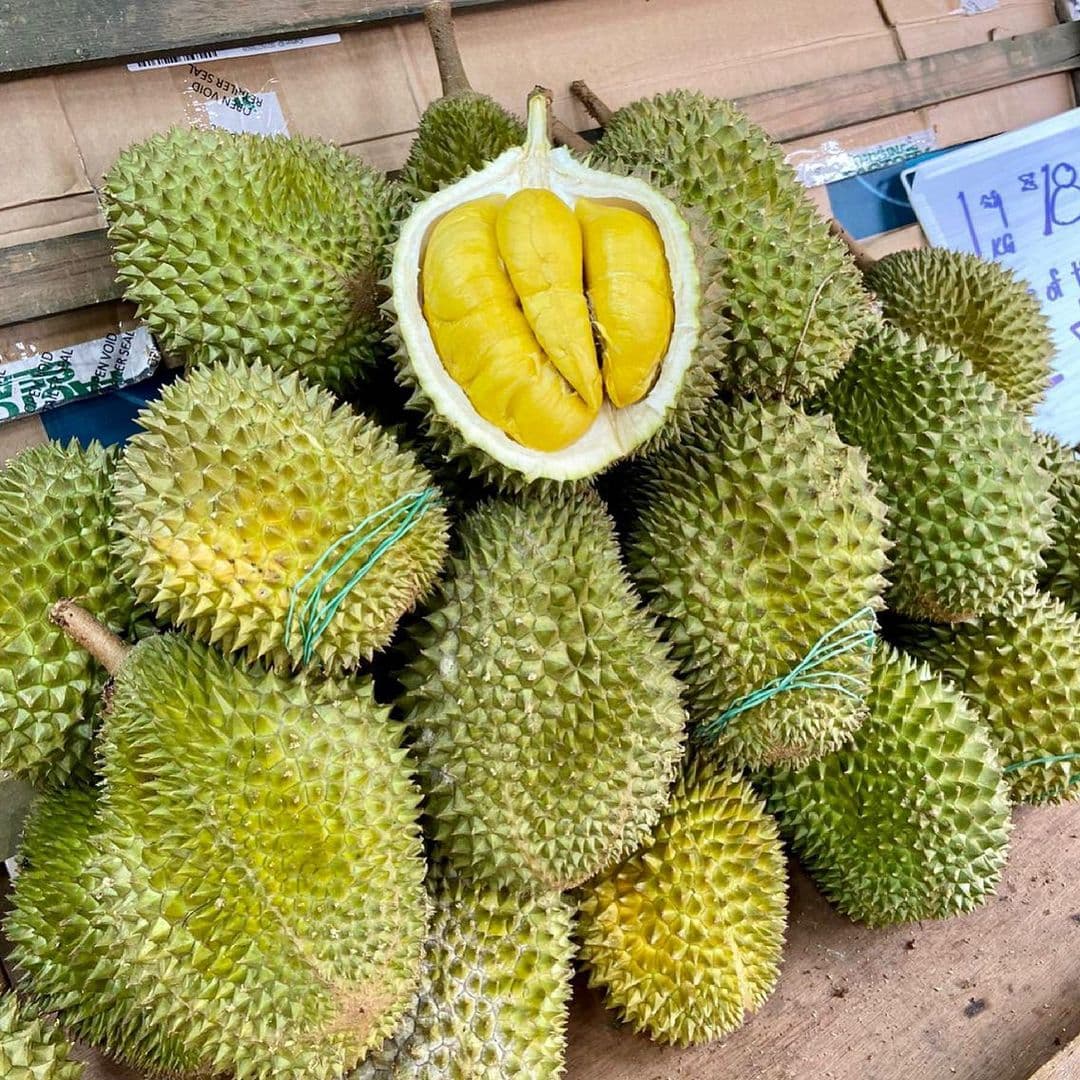 Image credit: @parkwayduriansg
Those looking for quality D24 and Tekka durians can pay Parkway Durian a visit, which is a popular stall in Marine Parade. They've been in the business for over 20 years, primarily sourcing their durians from Malaysian farms in Pahang, Muar, and Johor.
While you're here, be sure to get your hands on their Mao Shan Wang, which is said to be one of the creamiest in Singapore with a pleasant bittersweet flavour.
Address: Marine Parade Central, #01-568, Singapore 440083
Opening hours: Daily 24 hours
Tel: 6348 8460
Parkway Durian is not a halal-certified eatery.
---
7. The Durian Tree
---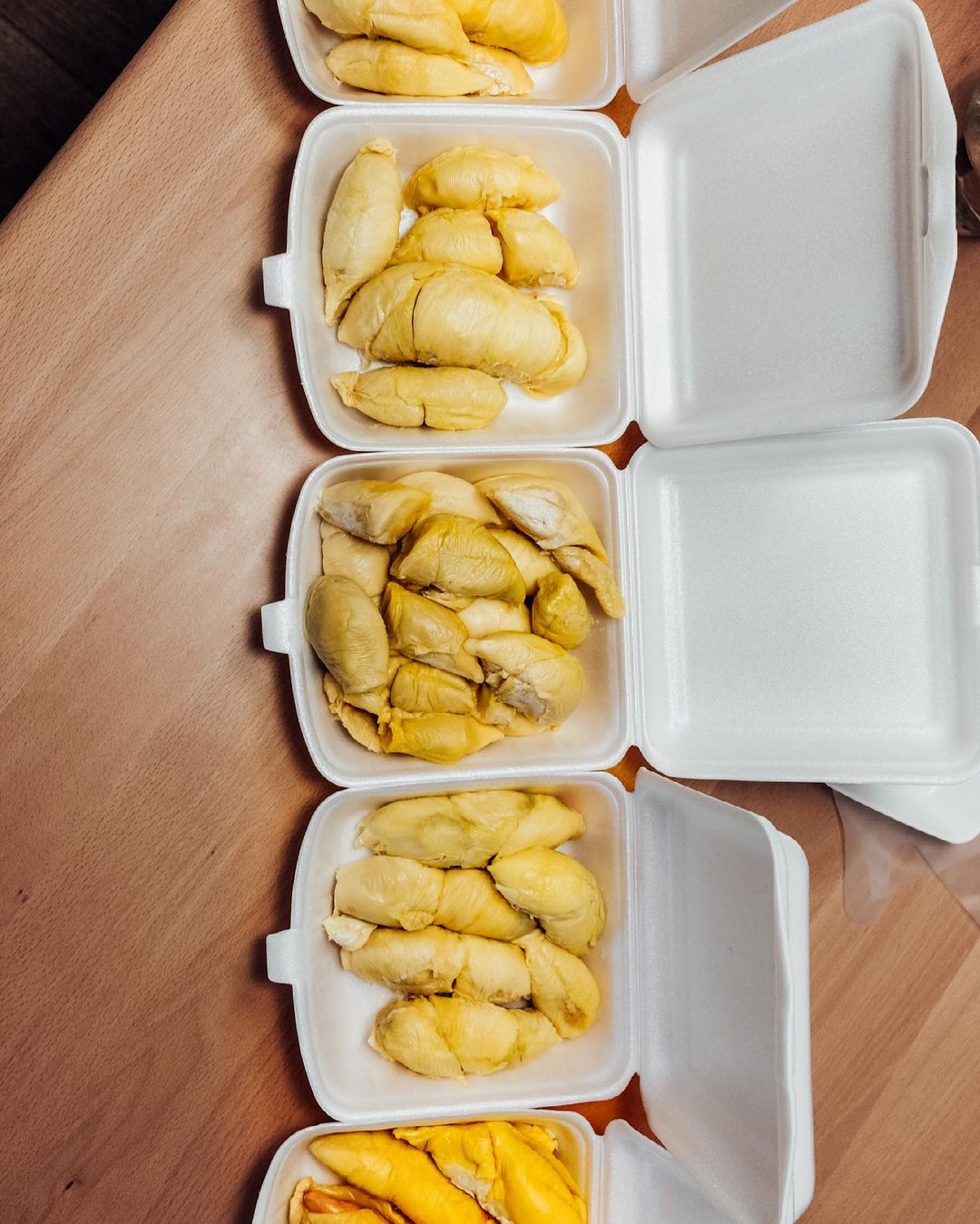 Image credit: @couplegosg
Here's one for the Westies! The Durian Tree is located in the heart of Bukit Batok and offers a plethora of durian varieties to choose from, including Kasap, Tong Lai, Black Pearl, S17, and D13. They also sell Wang Zhong Wang, which is said to be the most superior grade of Mao Shao Wang out there. As the durians here are competitively priced, be sure to come around 3pm—around the time their stocks arrive—to snag them ASAP.
Address: 277 Bukit Batok East Avenue 3, #01-371, Singapore 650277
Opening hours: Daily 1:30pm to 11:30pm
Tel: 9812 4148
Website
The Durian Tree is not a halal-certified eatery.
---
8. Durian Empire
---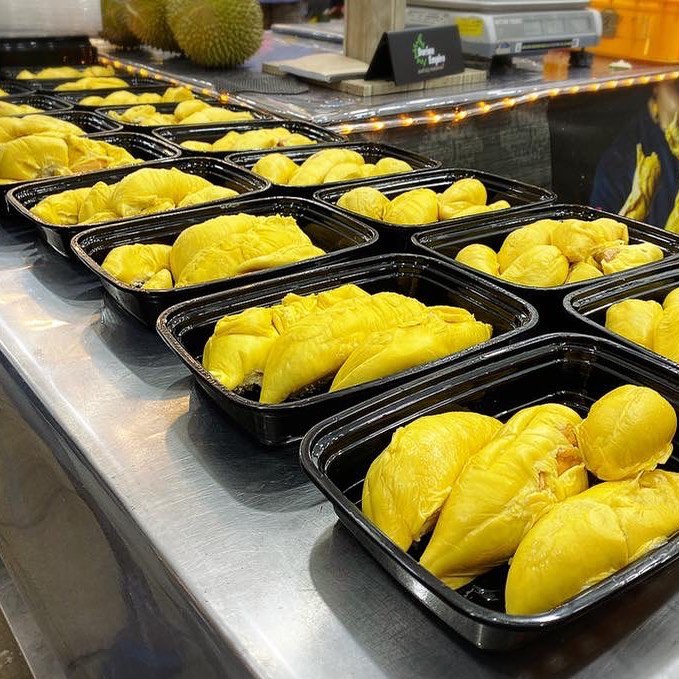 Image credit: @durianempire
Durian Empire is often applauded for offering one of the best durian buying experiences, thanks to their stellar service and honest staff. The stall also has a spacious and clean dining area for customers to enjoy their delicious Mao Shan Wang, which is said to be more bitter than sweet. Plus, their durians usually come with smaller seeds, which is supposedly a testament to the quality of the fruit and a good measure of the durian's "meatiness".
Address: 168 Punggol Field, Singapore 820168
Opening hours: Sun-Thurs 5:30pm to 10:30pm, Fri-Sat 5:30pm to 11pm
Tel: 9767 1519
Website
Durian Empire is not a halal-certified eatery.
---
9. Durian Culture
---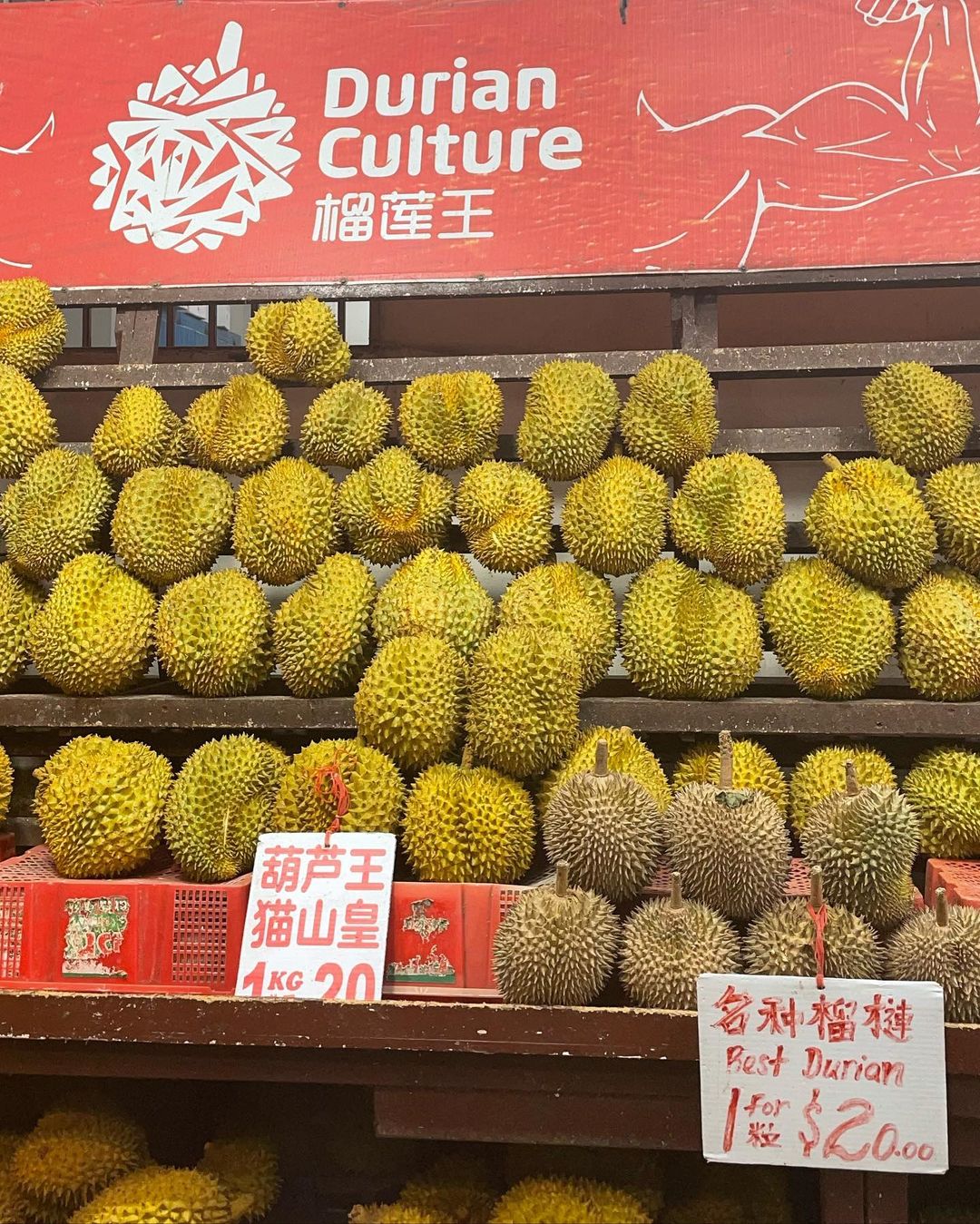 Image credit: @miyuki.taji
This family-run business has been in the trade since 1969, and is known for their fresh durians, especially their Mao Shan Wang, which can be sold for up to $30 per kilogram. While prices at Durian Culture are on the steeper side, customers swear by the quality of their durians, which are meticulously selected from famous homegrown plantations in Pahang. If you'd like something more affordable, let the staff know, and they'll find something within your expected budget.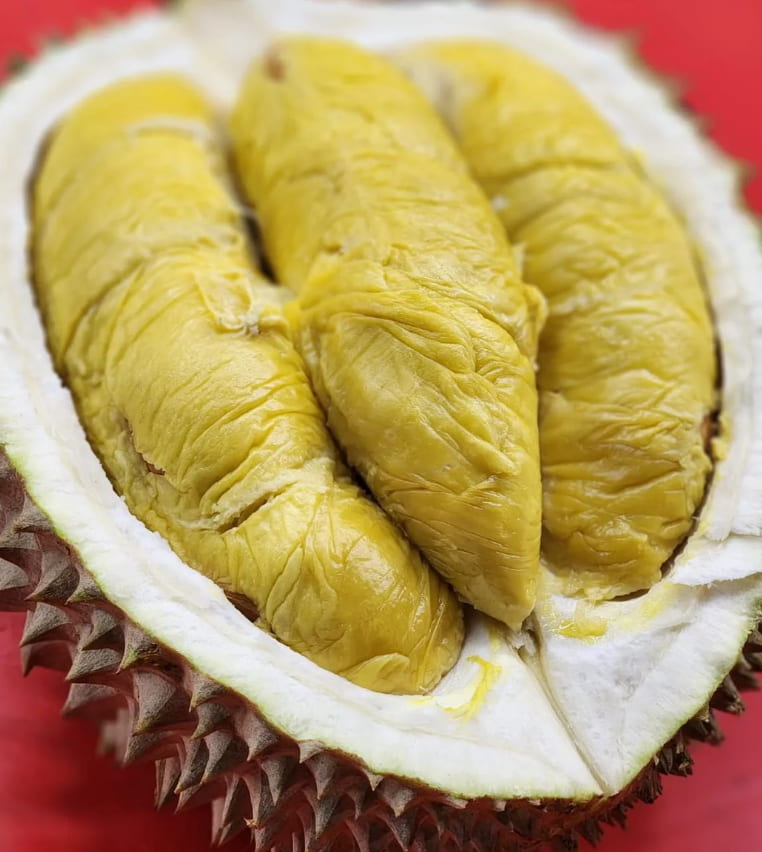 Image credit: @inisiennyin
Here, you can find a wide selection of durians: Mao Shan Wang, Black Thorn, Jin Feng, D24, D13, D101, Red Prawn and more.
Address: 77 Sims Avenue, Singapore 387419
Opening hours: Daily 24 hours
Tel: 9180 1080
Website
Durian Culture is not a halal-certified eatery.
---
10. Durian 36
---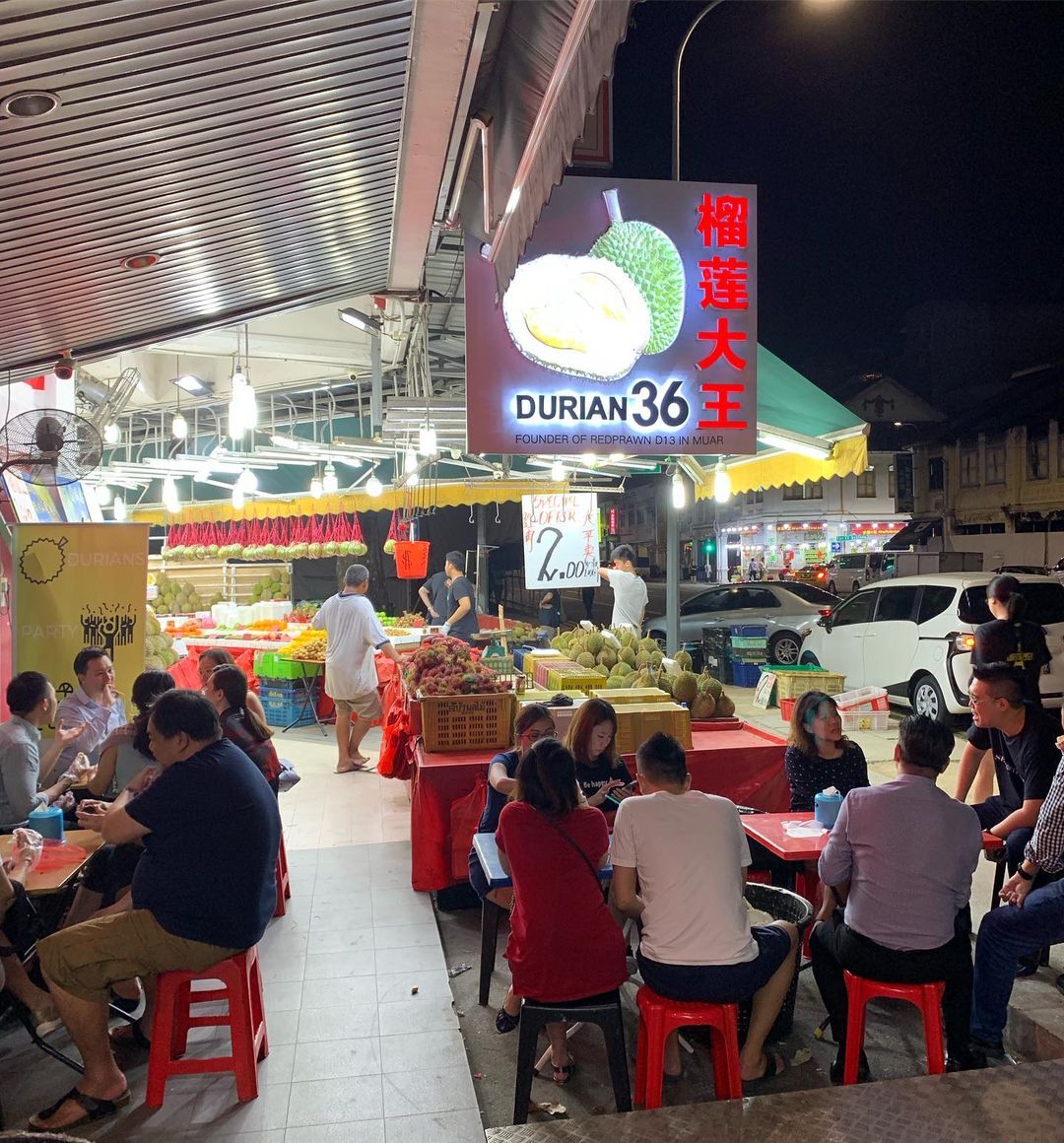 Image credit: @hoeleongwong
If you're looking to throw a durian party, look no further than Durian 36, a highly accredited durian stall with prominent clients such as Ah Yat Seafood and Singtel. They sell 10 different kinds of durian varieties, such as D13, Red Prawn, and of course, Mao Shan Wang—all at affordable prices.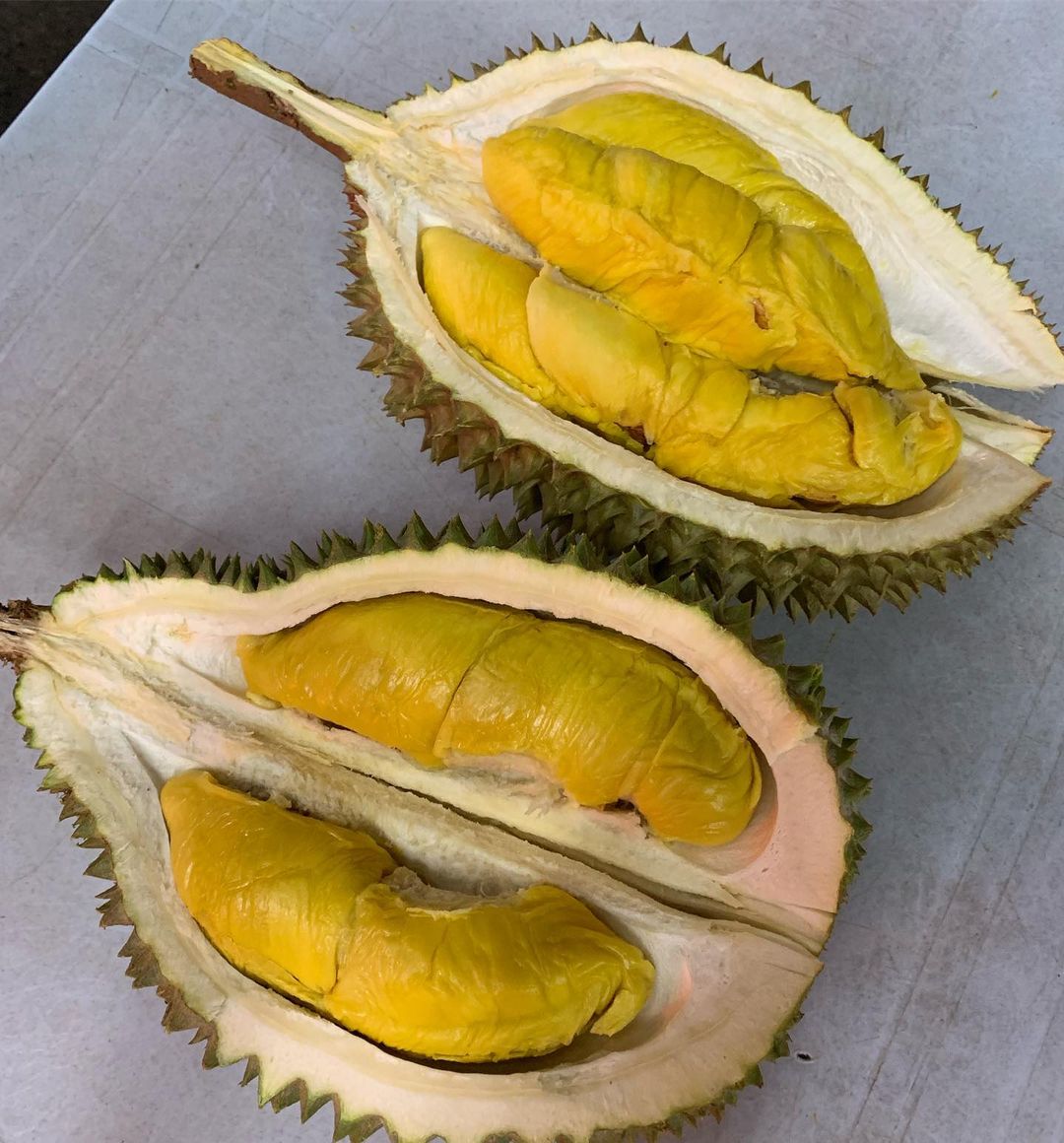 Image credit: @hoeleongwong
Those coming down to satisfy their durian cravings can do so at their comfortable outdoor dining area, complete with ample plastic stools, gloves, and a sink to wash their hands. If you find that the durians you picked are not up to your standards, you can even request a one-for-one exchange, so long as you're being reasonable!
Address: 608 Geylang Road, Singapore 389547
Opening hours: Daily 24 hours
Tel: 9889 4906
Website
Durian 36 is not a halal-certified eatery.
---
Durian stalls that open till late in Singapore
---
The next time you find yourself craving some durians, simply pull up this list and head down to the nearest stall to get your quick durian fix.
If you're looking for durian dessert in Singapore, have a look at our durian desserts places guide. Otherwise, check out our durian delivery guide for fresh or frozen durians delivered straight to your doorstep.
11 Best Durian Dessert Places In Singapore—Durian Puffs, Cakes And More
Feature image adapted from @ashiq_efc, @parkwayduriansg, @miyuki.taji, and @jouste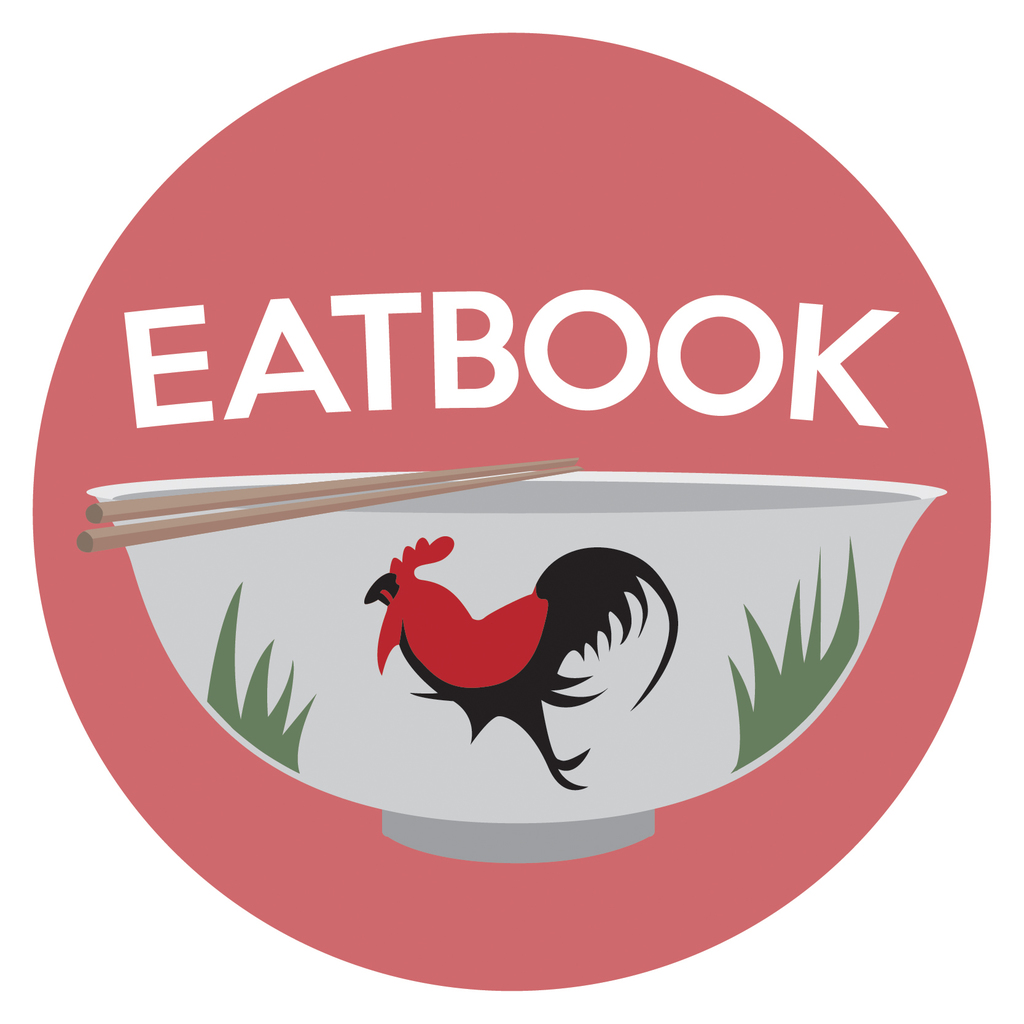 Drop us your email so you won't miss the latest news.