---
Durian stalls that provide durian delivery services
---
While the greatest gift of staying in a tropical country is that we can indulge in heavenly fruits such as durian, the downside would be the unbearable heat and humidity that we are hardly spared from, even when the sun sets. I am sure many can identify when I say having durians along roadside stalls are never the most comfortable experiences.
Feasting on these yellow, pungent goodness in the comfort of our home, however, would be the best of both worlds. So for those who can empathise, we have come up with a list of durian stalls offering delivery services that bring the fruits right to your doorstep!
---
1. Lele Durian
---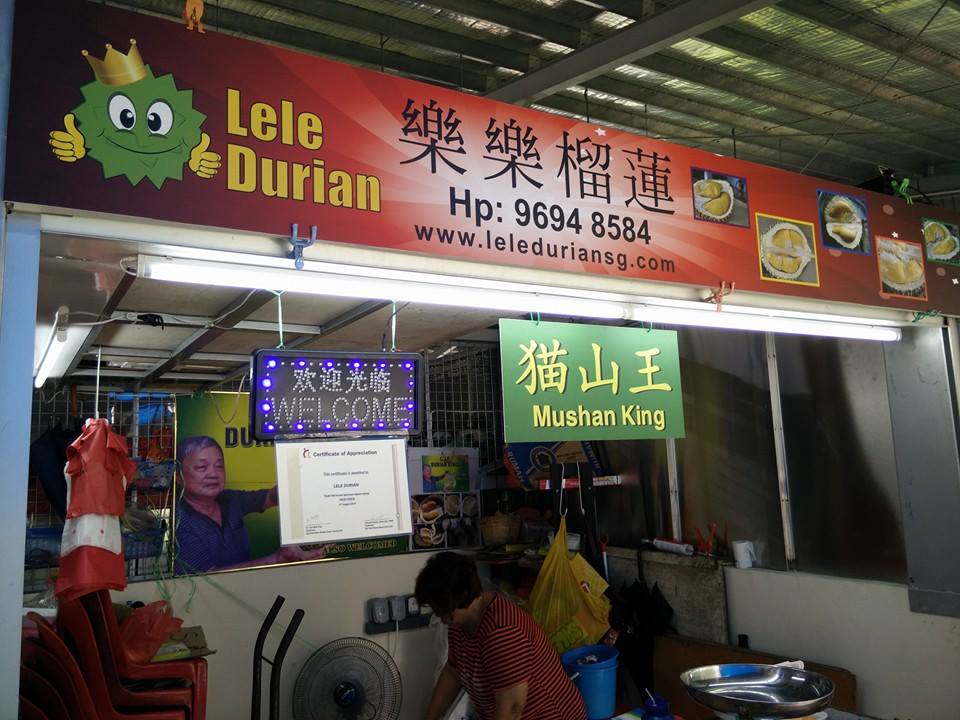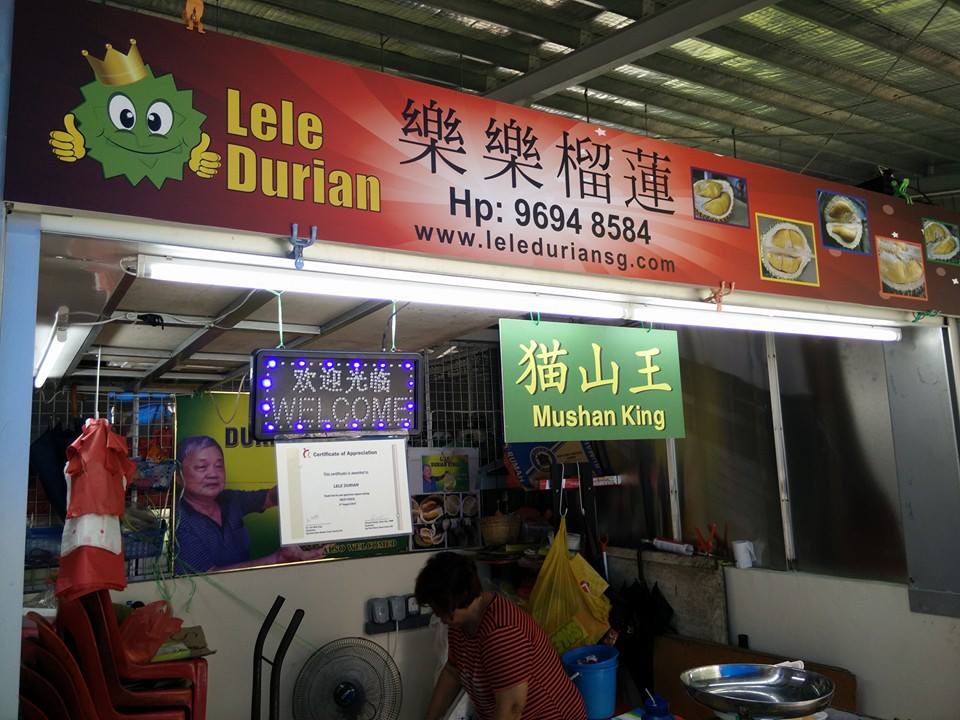 Image credit:
Lele Durian Singapore
For more than 30 years, the owner of Lele Durian, Uncle Hee, has been making a name for himself selling durians at Ghim Moh. While he sells many different types of durians such as Black Dragon and Mao Shan Wang, the two best-sellers here are D100 and D17! The stall also does delivery for orders above $150. For such orders, the delivery service is free of charge!
Address: 20 Ghim Moh Road, #01-125, Singapore 270020
Opening hours: Daily 12pm to 9pm
Tel: 9694 8584
Website
---
2. 227 Katong Durian 
---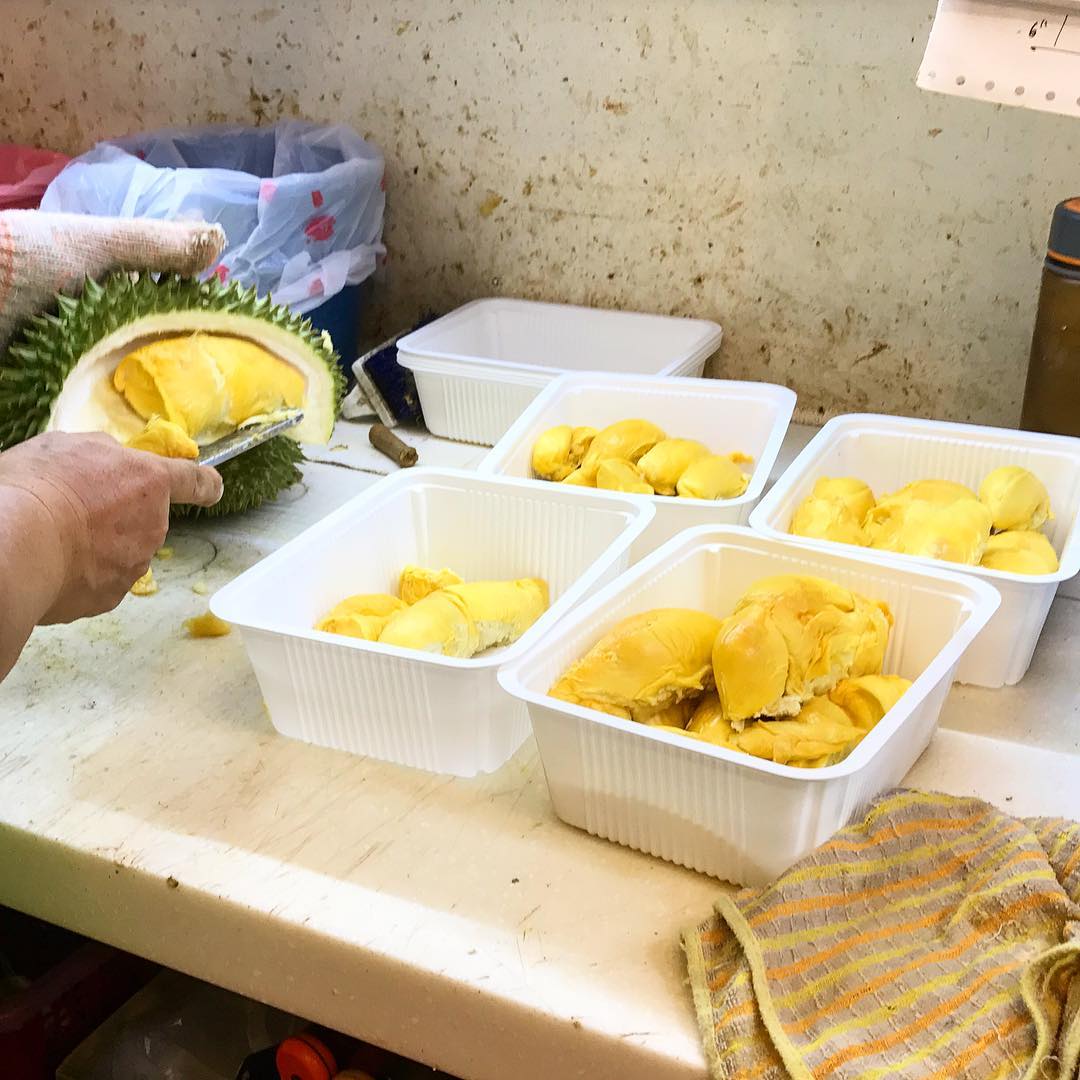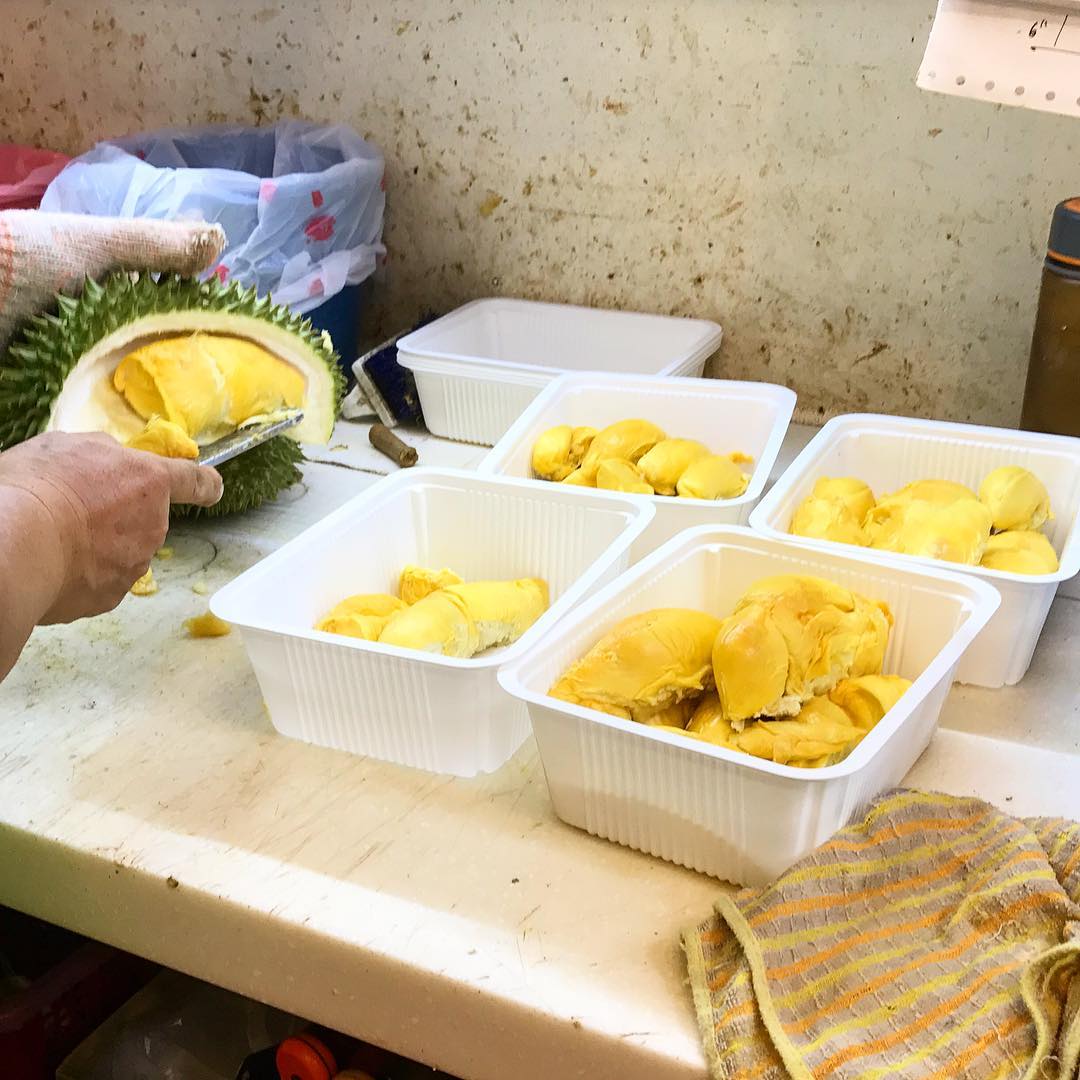 Image credit:
@zjx_86
Started as a makeshift stall in 2008, 227 Katong Durian now occupies a shophouse along East Coast Road and it also provides delivery service. The store is most famous for their D13 durians that come from Johor, as well as their Golden Pheonix from East Malacca. The fruits are charged based on the seasonal price and for purchases above $200, the delivery fee will be waived. Otherwise, an additional $30 would be charged for the service. Besides durian, they also deliver other fruits such as Honeydew Melon ($3 per kg), Soursop ($12 per kg), and Dragon Fruit ($6 each)!
Address: 227 East Coast Road, Singapore 428924
Opening hours: Daily 10am to 10pm
Tel: 9751 4828
Website
---
3. Durian Garden 
---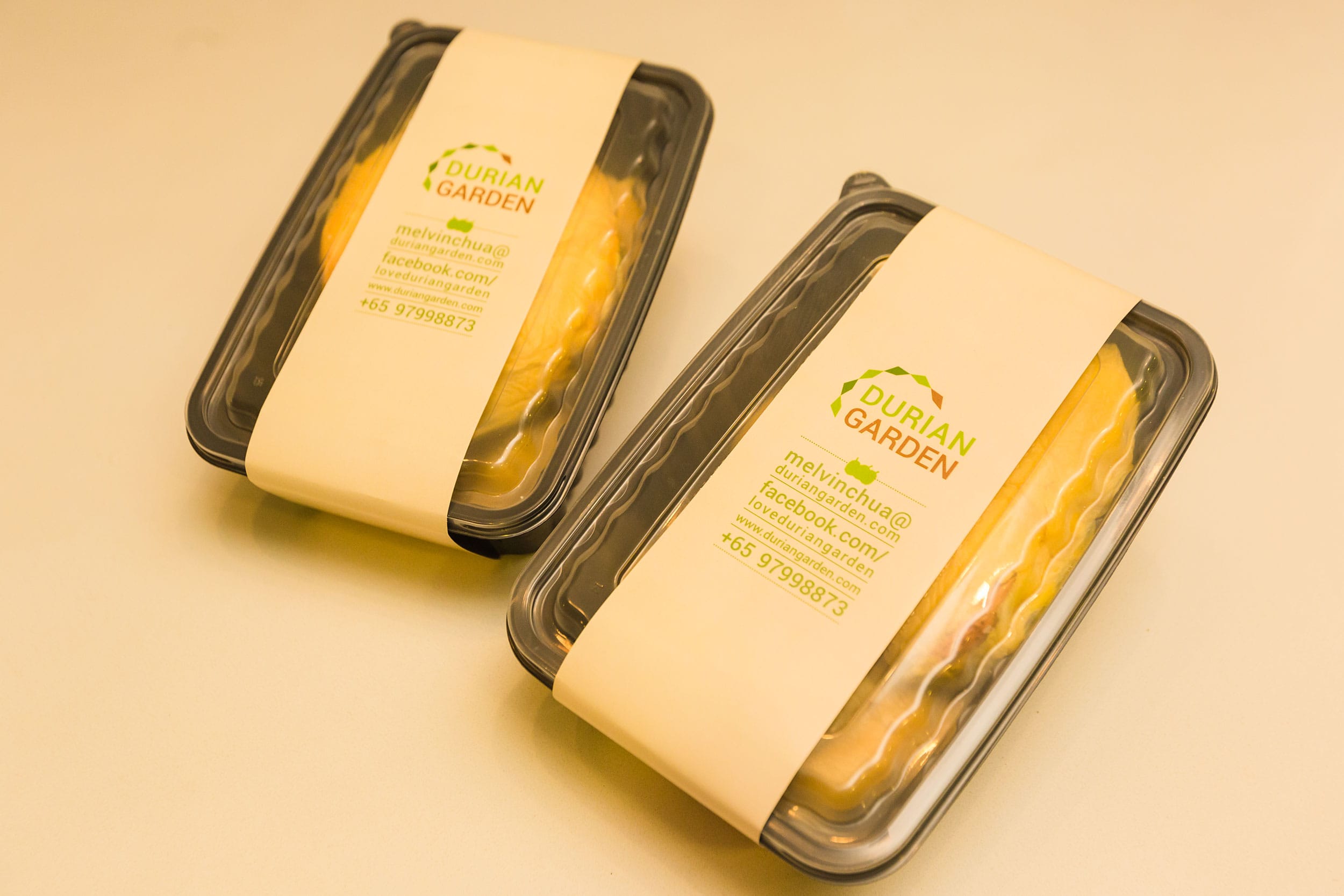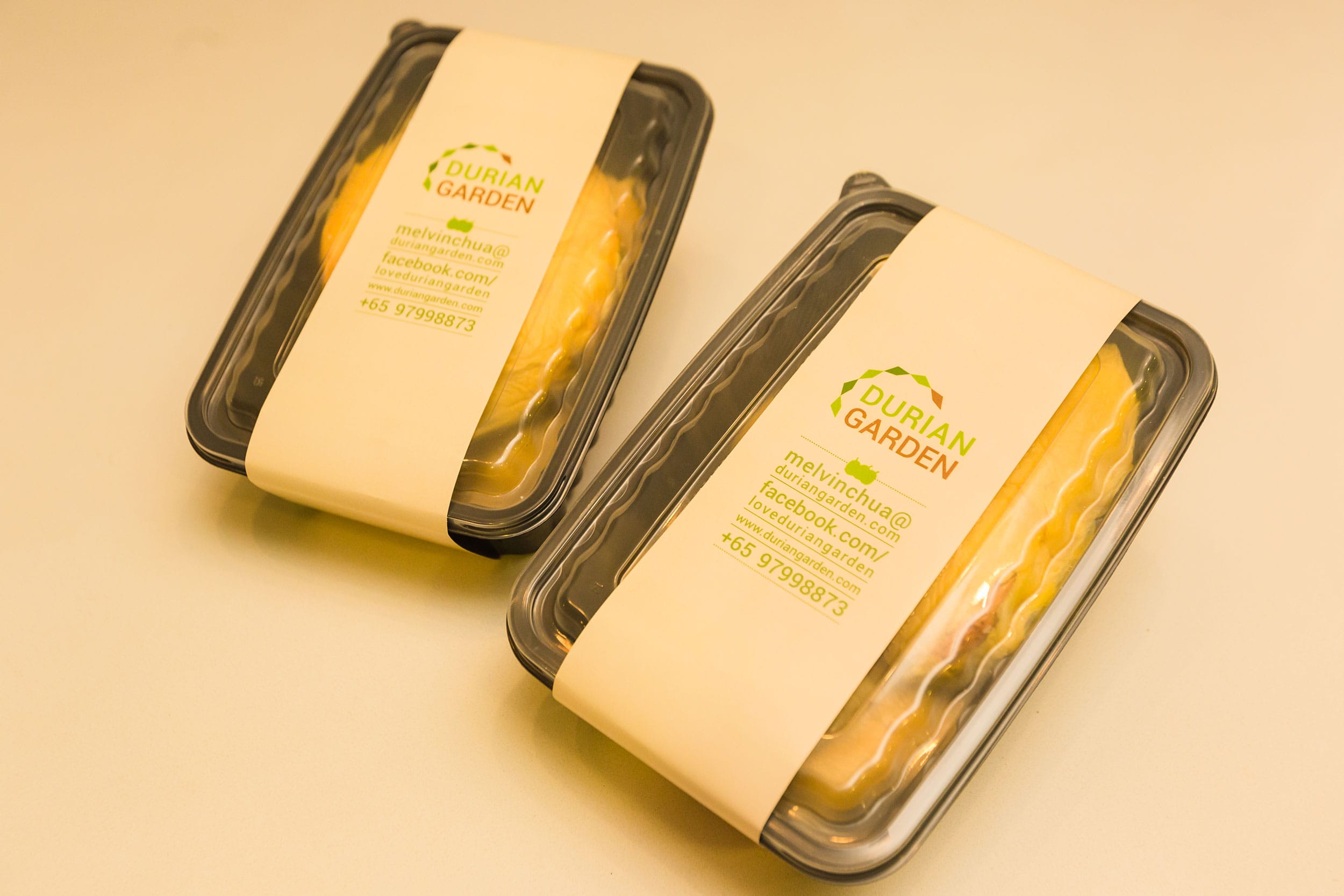 Image credit:
Durian Garden
Founded by durian lover Melvin Chua in 2004, Durian Garden is another company that specialises in bringing durians to people's homes. For their delivery service, a minimum order of $120 is required but there will be no additional delivery charges! Durian Garden offers durians such as D13, D24, and the well-loved Mao Shan Wang from Johor and Pahang. Those interested can check out their Facebook page where they actively update the types and prices of durians that they have!
Tel: 9799 8873
Website
---
4. Hao Chi Durian 
---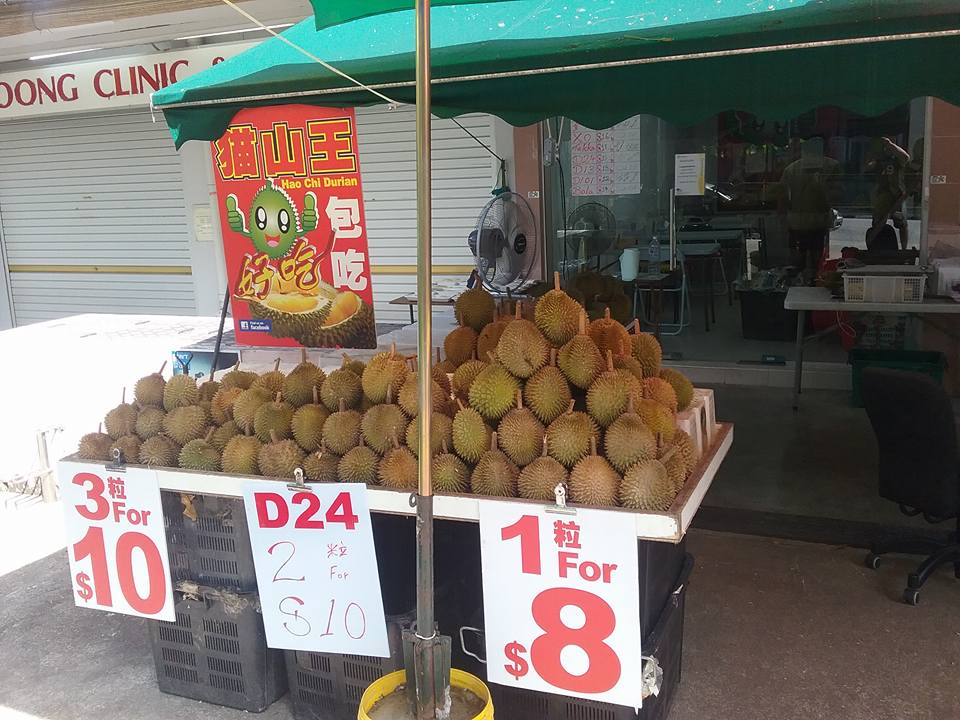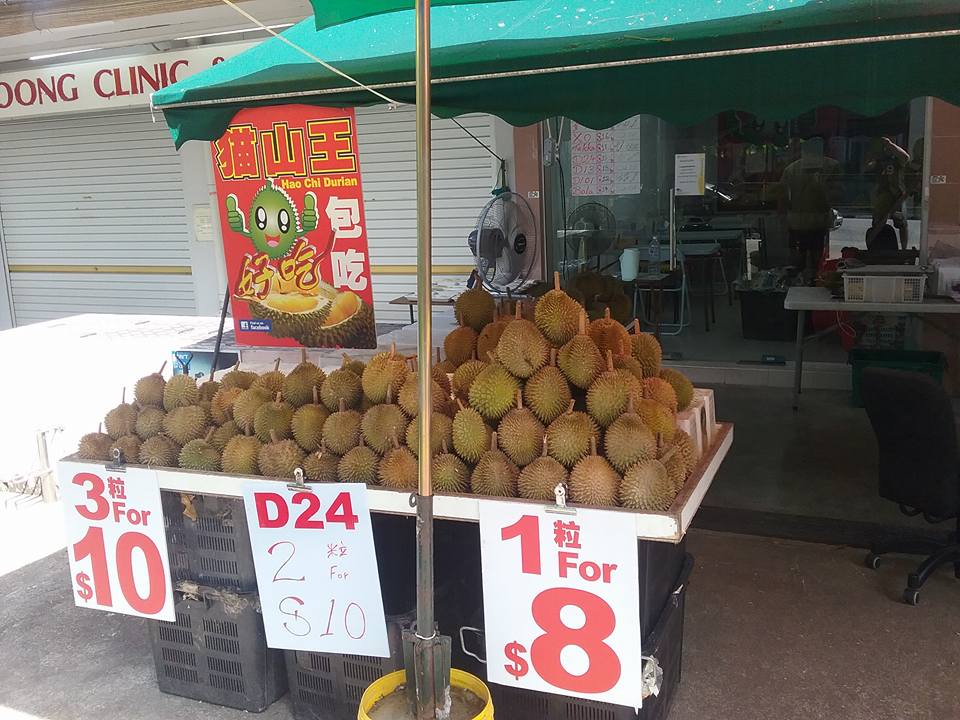 Image credit:
Hao Chi Durians' Facebook page
With a physical store at Mei Ling Street, Hao Chi Durians proactively takes online reservations for their durians and also does delivery for orders above $60. On their website, you can check out the types of durians available as well as the promotional prices that they are giving for bulk orders. For those making purchases above $120, delivery charges will be waived!
Address: 162 Mei Ling Street, #01-355, Singapore 140162
Opening hours: Daily 12pm to 11pm
Tel: 9699 9106
Website
---
5. Durian Culture 
---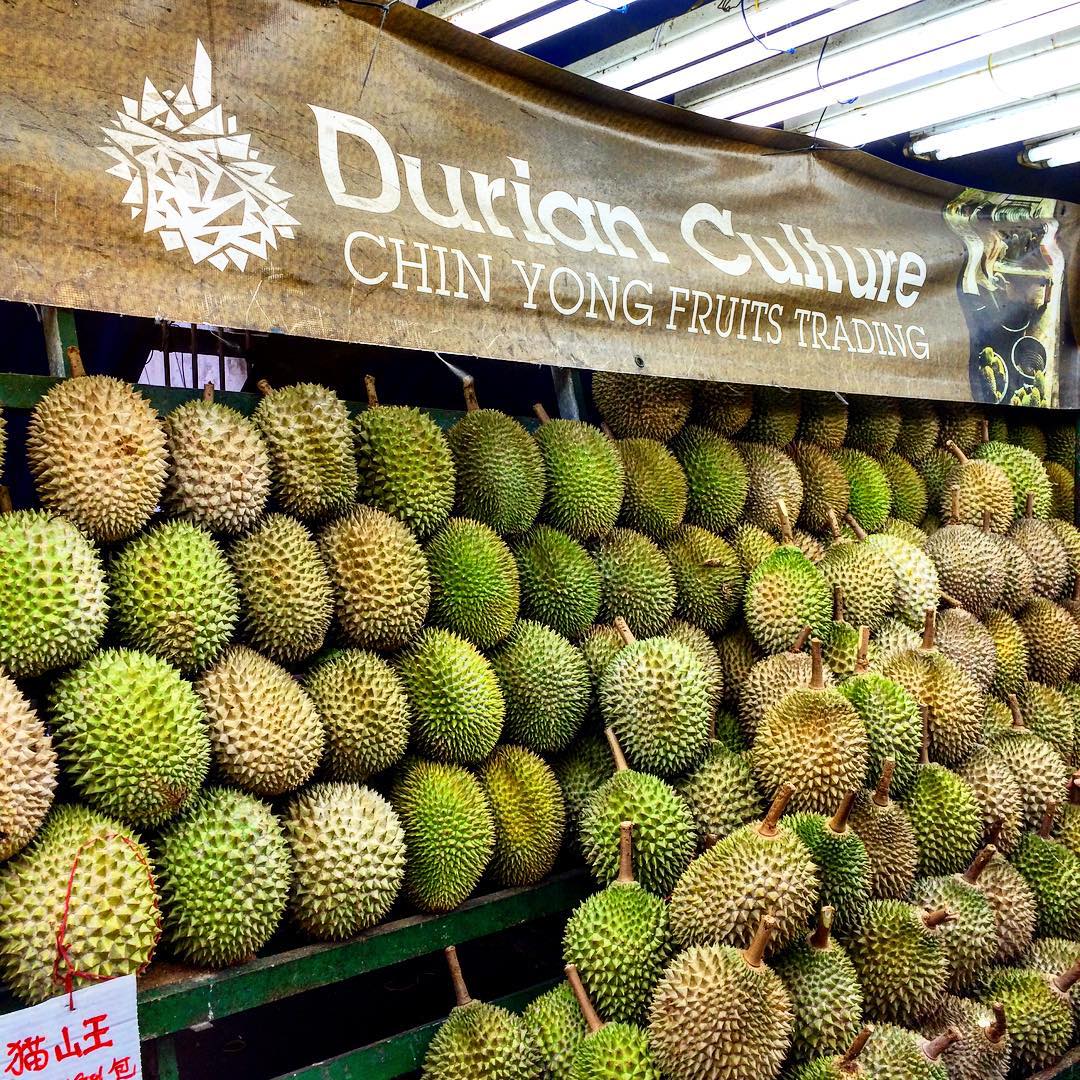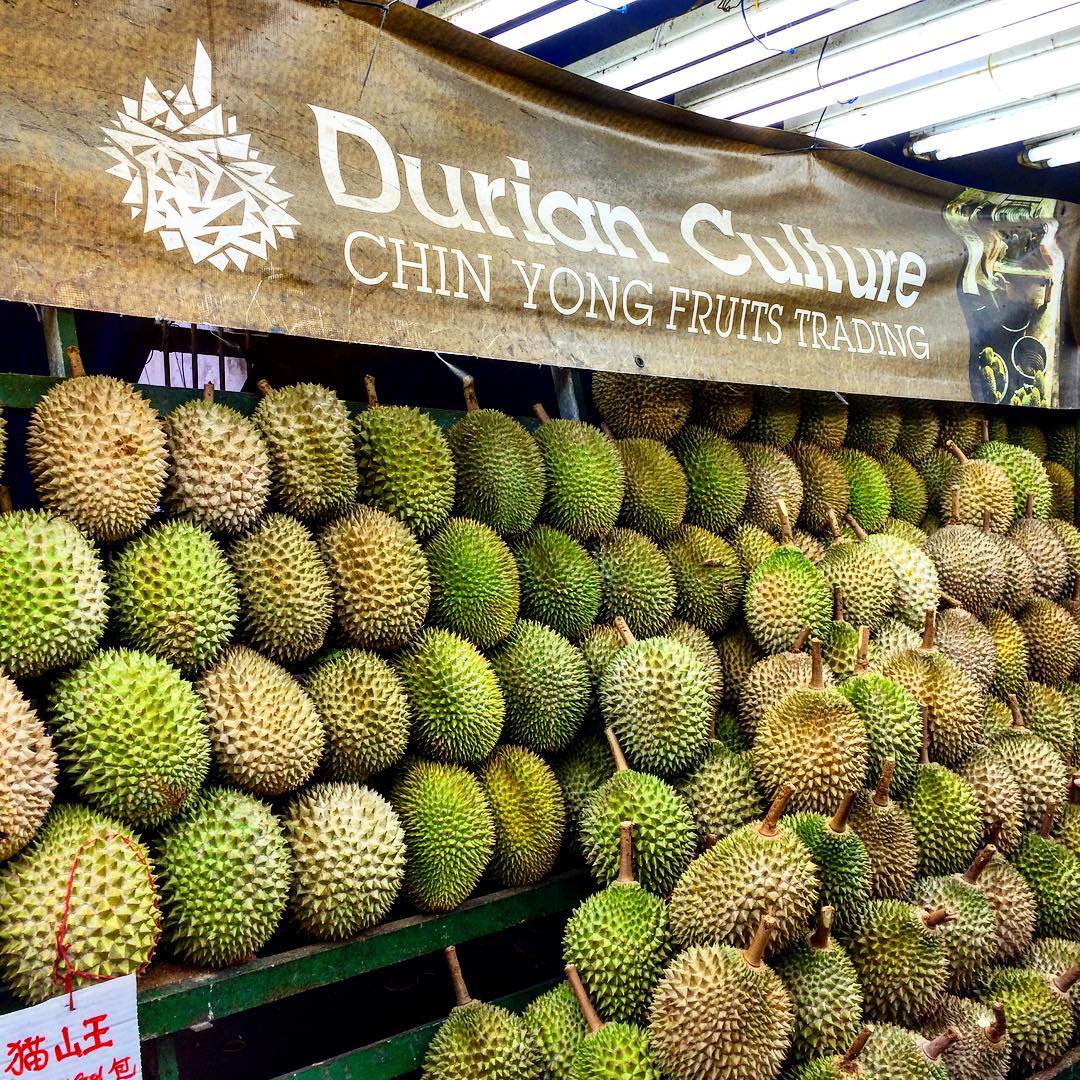 Since 1969, Durian Culture has been supplying durians to retail outlets and supermarkets. Today the company also does delivery that sends durians right to customers' doorsteps. Besides Mao Shan Wang and D24, Durian Culture also delivers durian puree for baking purposes! The durians are charged according to weight and seasonal prices, and a minimum order of $200 is required for their delivery service.
Address: 77 Sims Avenue, Singapore 387419
Opening hours: Daily 24 hours
Tel: 9180 1080
Website
---
6. Da Feng Shou
---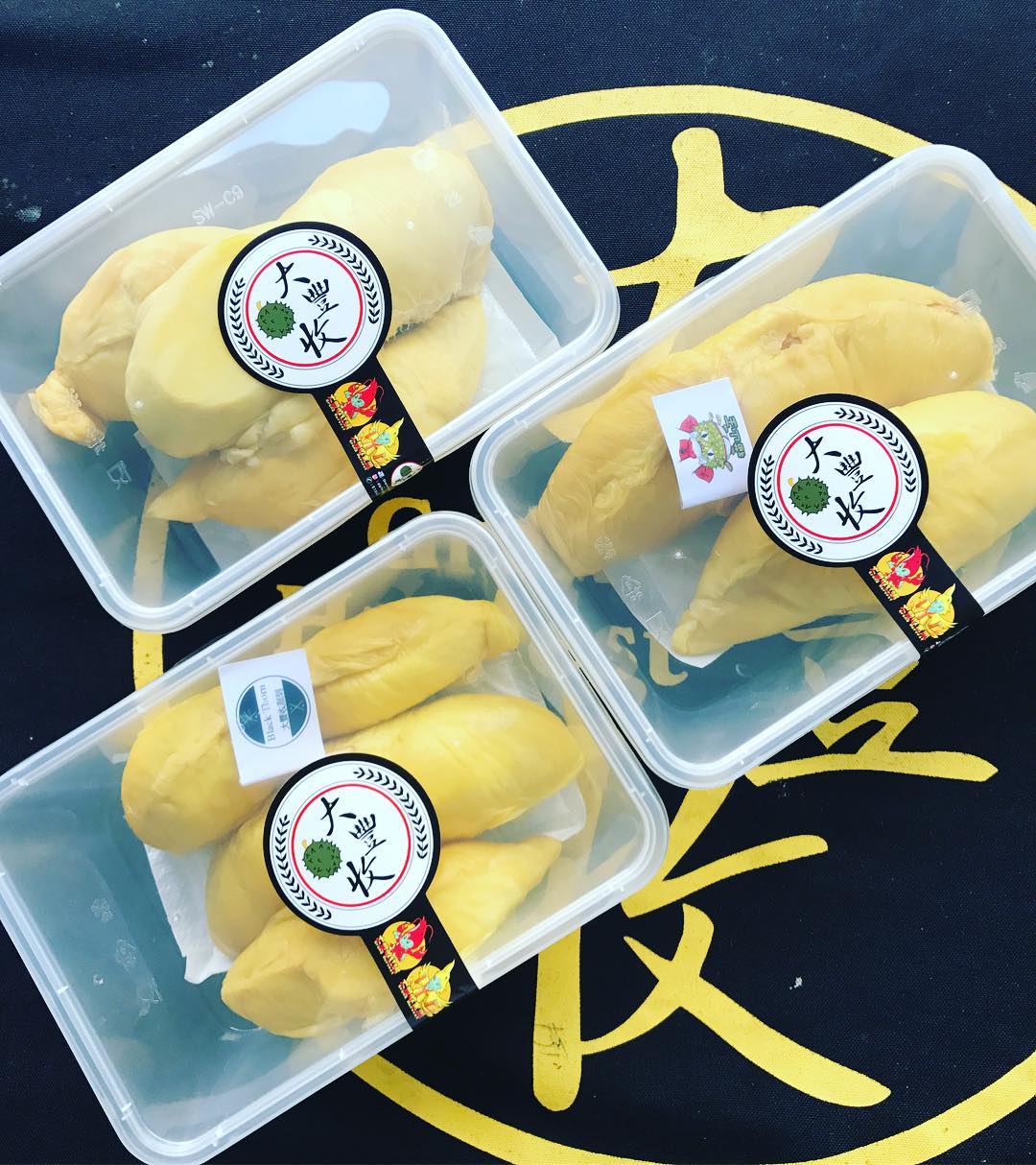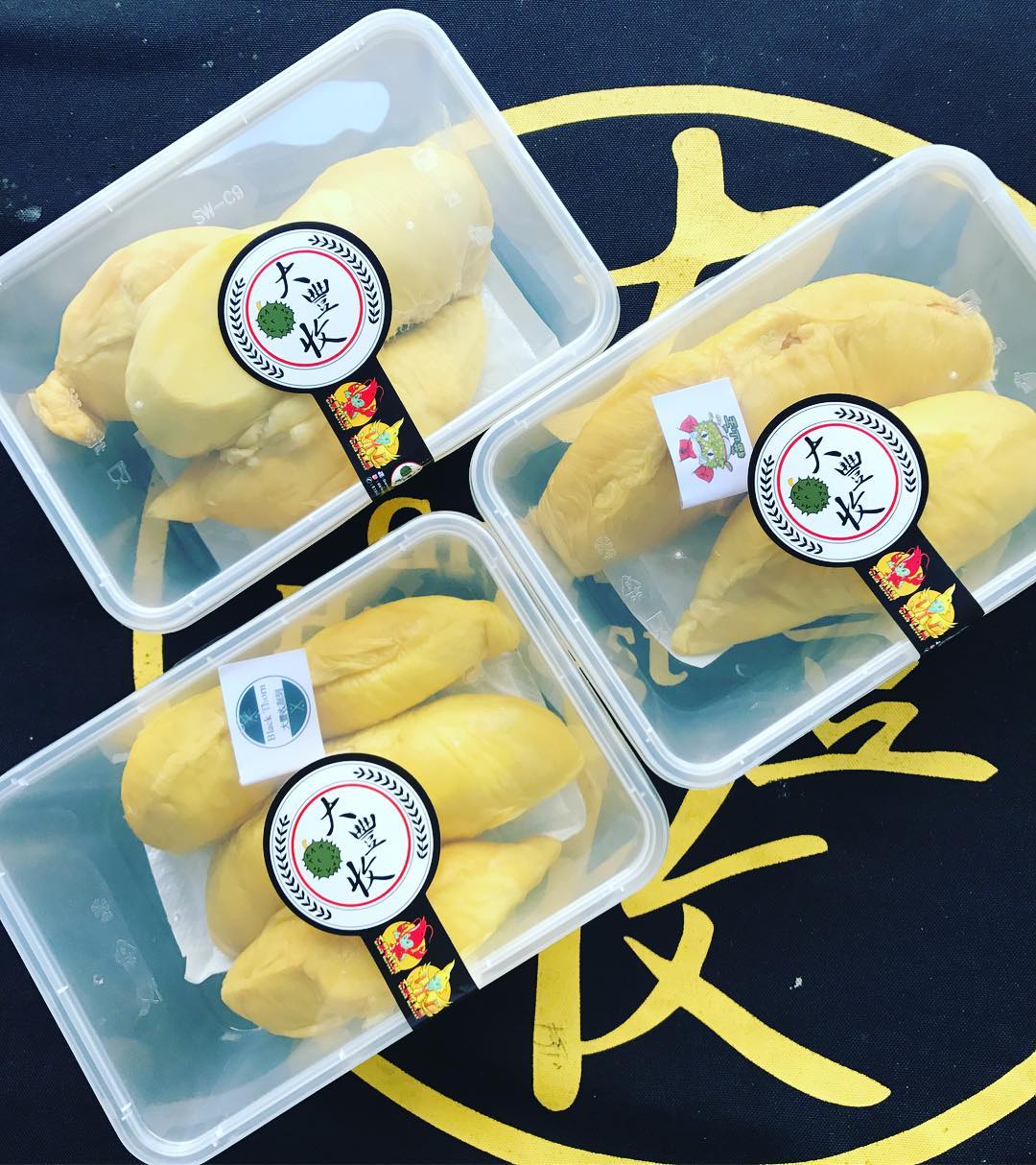 Image credit:
@dafengshou
While there is no way to tell one durian apart from another, Da Feng Shou's charred durians definitely stand out from the rest. Aside from delivering the usual varieties such as Mao Shan Wang and D24, they also offer barbequed durians where the fruit is place on fire to char the flesh. For their delivery service, they do not charge any additional fee but minimum orders are required and the orders vary according to the type of durians. On their Facebook page, you can keep yourself updated on the types of durians available for delivery and their price!
Address: 846 Yishun Ring Road, #01-3653, Singapore 760846
Opening hours: Daily 9am to 11pm
Tel: 8184 4333
Website
---
7. Fruit Monkeys 
---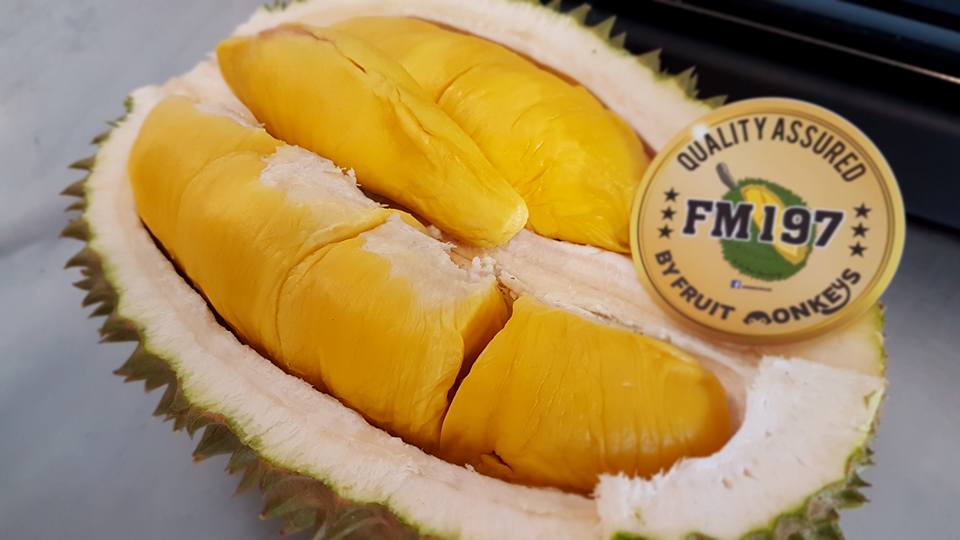 Image credit:
Fruit Monkeys' Facebook page
Located a stone's throw away from Farrer Park MRT Station, Fruit Monkeys is one of the few durian stalls that is air-conditioned. However, if you rather enjoy the fruits in the comfort of your home, they also do delivery for a variety of durians, including Old Tree Signature Musang, Super XOD24, and D13 Red Prawn. Delivering between 3pm to 11pm, Fruit Monkeys charges $15 for orders below $120 and a minimum order of $100 is also required for the service!
Address: 88 Rangoon Road, #01-08, Singapore 218374
Opening hours: Daily 12pm to 10.30pm
Tel: 9145 2860
Website
---
Don't miss out on the good deals 
---
If you are a durian lover, you would know that prices for the fruit is dropping to an all-time low this November! So even if you are swamped with work or simply lazy to head out, you have no reason to miss out on this rare deal as these delivery services will save you all the time and hassle. But even with the low price, we know that feasting on the king of fruits will still cause quite a hole in your wallet. So if you are looking for a more wallet-friendly deal, we also have a list of durian desserts that are $12 or less!