Durian Lab Cafe makes desserts with Ah Seng Durian puree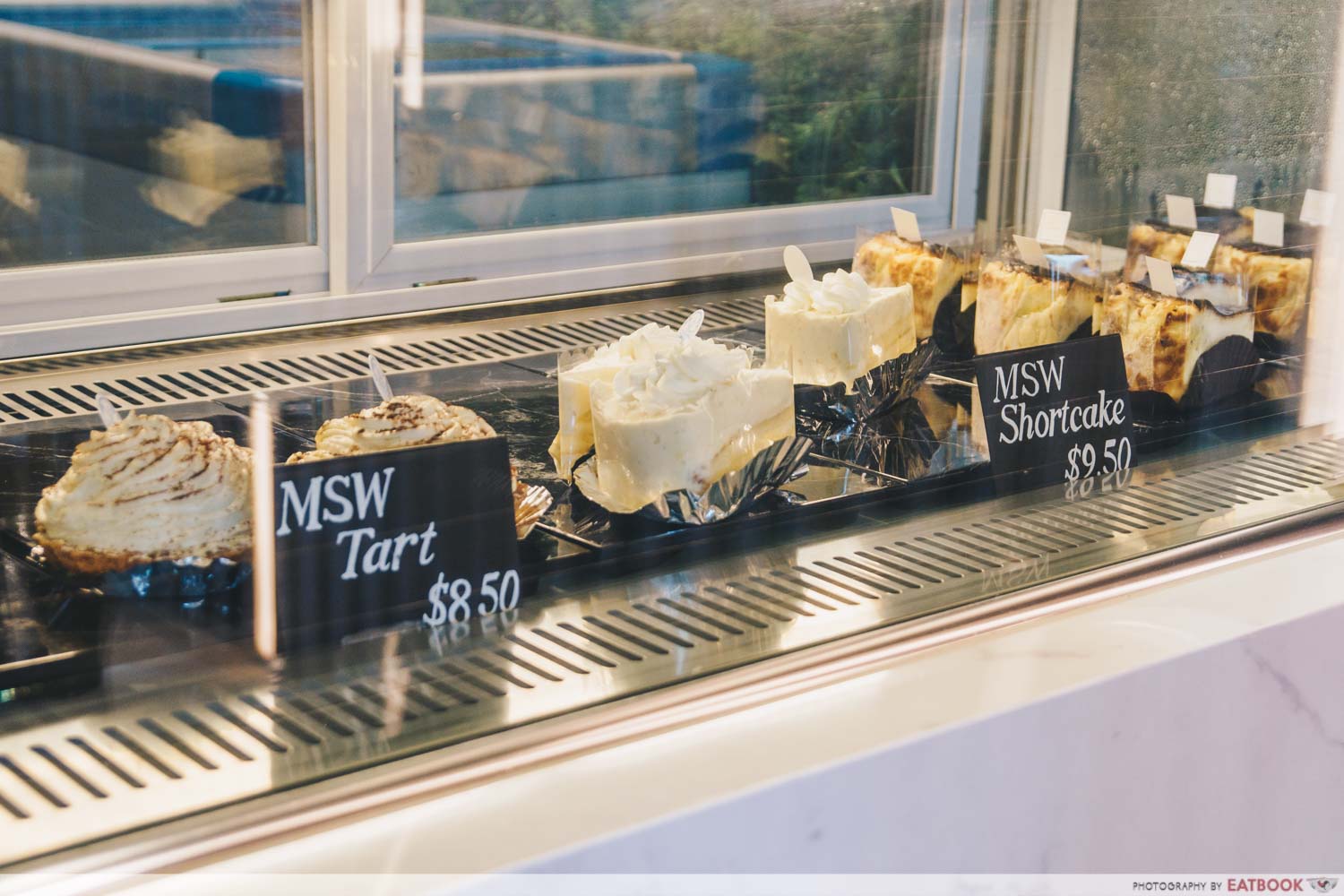 We are currently in the thick of Singaporean's favourite season—durian season. Thanks to Ah Seng Durian's new dessert cafe venture, Durian Lab Cafe, a camera-wielding colleague and I made our way to the car repair hub of Bukit Merah Lane.
This hidden durian-centric dessert cafe has just opened its doors, serving a smorgasbord of cakes and pastries by local patisseries, made with Ah Seng Durian's very own stash of Mao Shan Wang (MSW) puree. Fans of their Malaysia-sourced durian and fair prices will also be happy to know that they have opened a second Ah Seng Durian store right beside the cafe.
Food at Durian Lab Cafe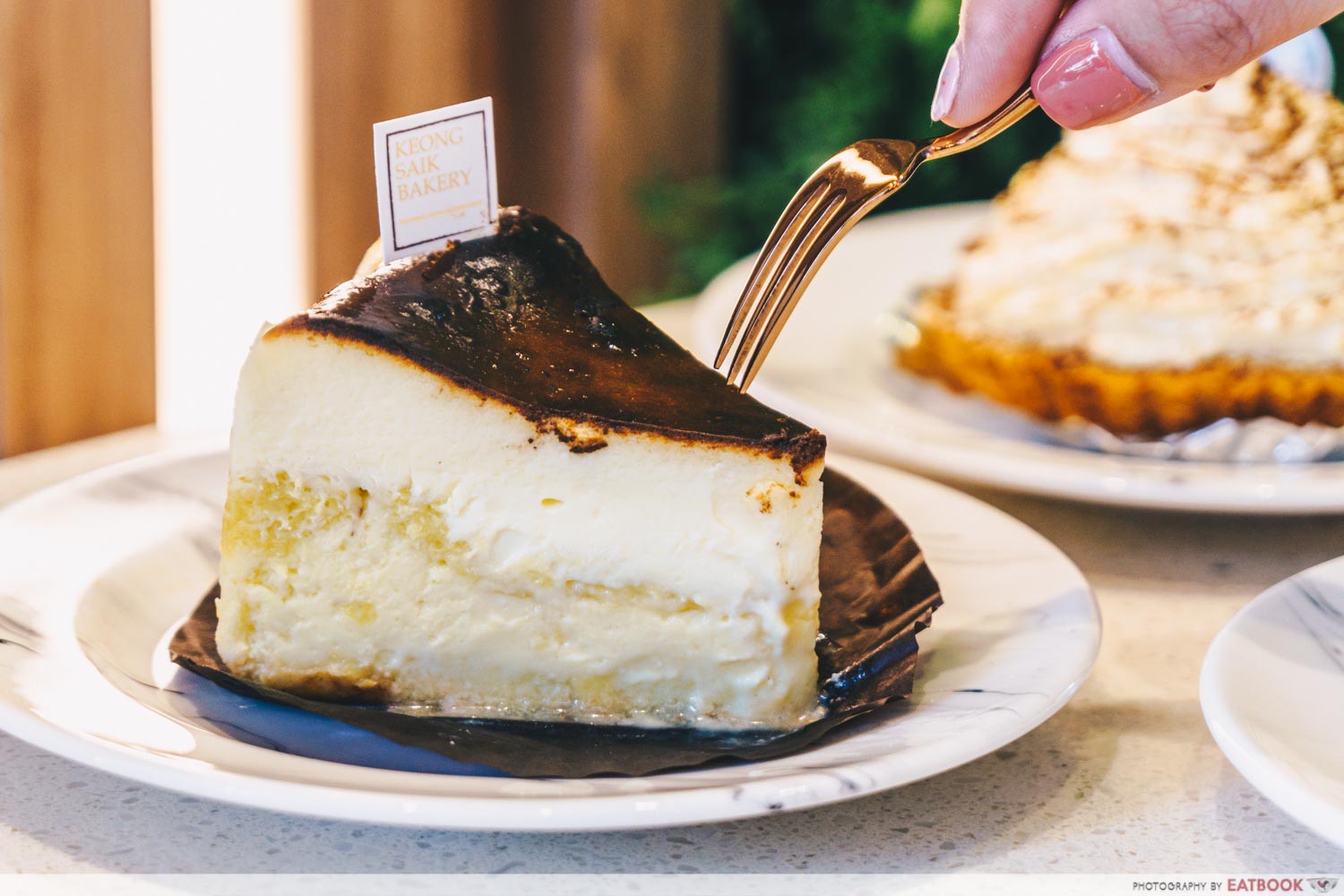 As we stepped into the store, we were engulfed by the characteristic smell of the King of Fruits. Peering in their glass display of chilled durian desserts, we were greeted by the familiar sight of Keong Saik Bakery's MSW Burnt Cheesecakes ($11).
Mel Pot Review: Warabimochi Bubble Tea, Japanese Castella Cakes And More At Orchard
Keong Saik Bakery is known for their flavoured burnt cheesecakes, and their Durian Burnt Cheesecake was my favourite of the four flavours. It came as sad news to me when the staff at the bakery informed me that the cake was only available till 8 August 2020. Imagine my glee to see it has come to Durian Lab!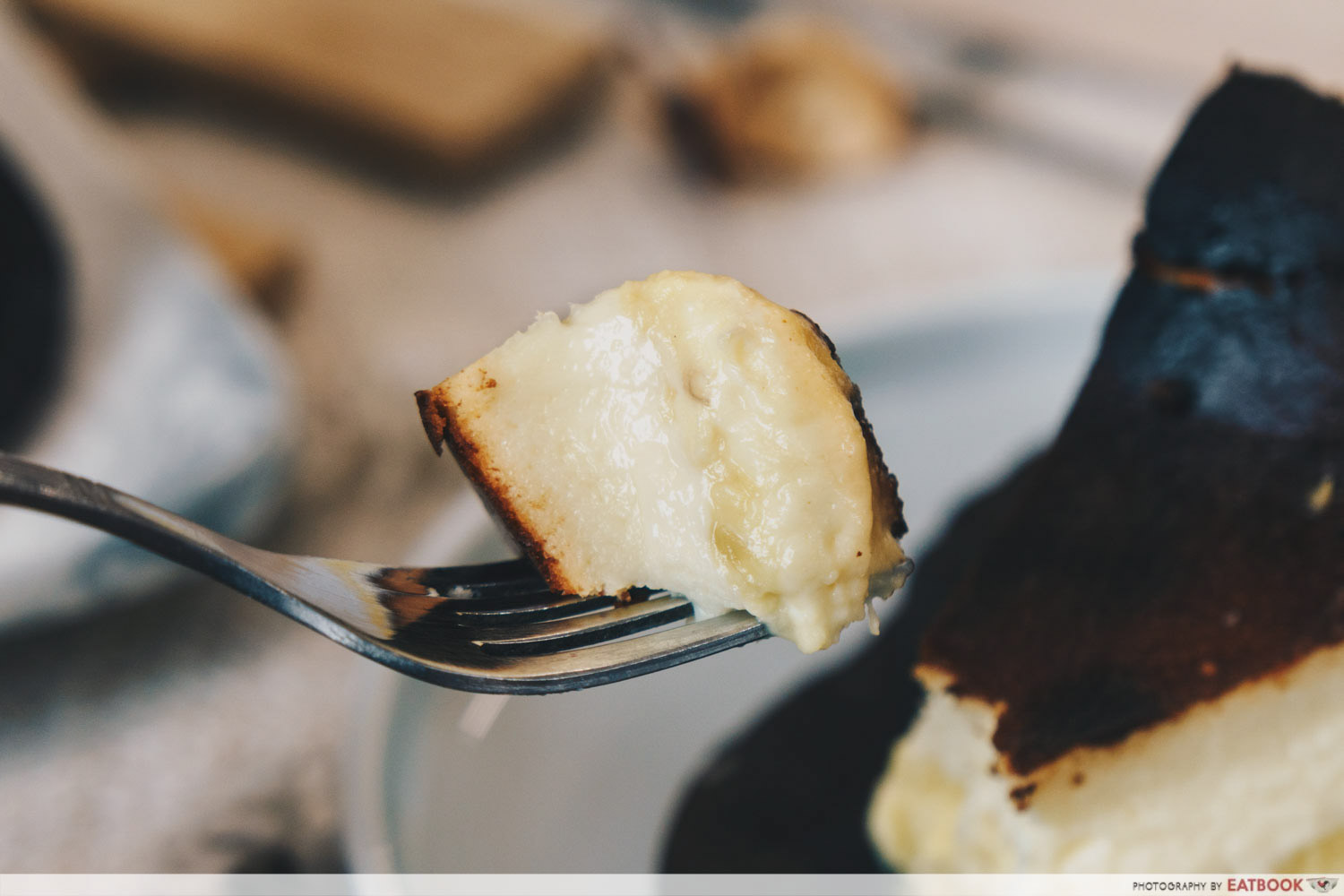 Burnt cheesecakes were the hottest dessert of 2020 for many reasons, and Keong Saik Bakery nailed it with their durian variant. Notes of bitterness from the burnt top and durian puree are toned down a notch with the rich and salty flavour of cheese. Each bite is a luscious symphony of soft, oozing cheese and slightly firmer cake.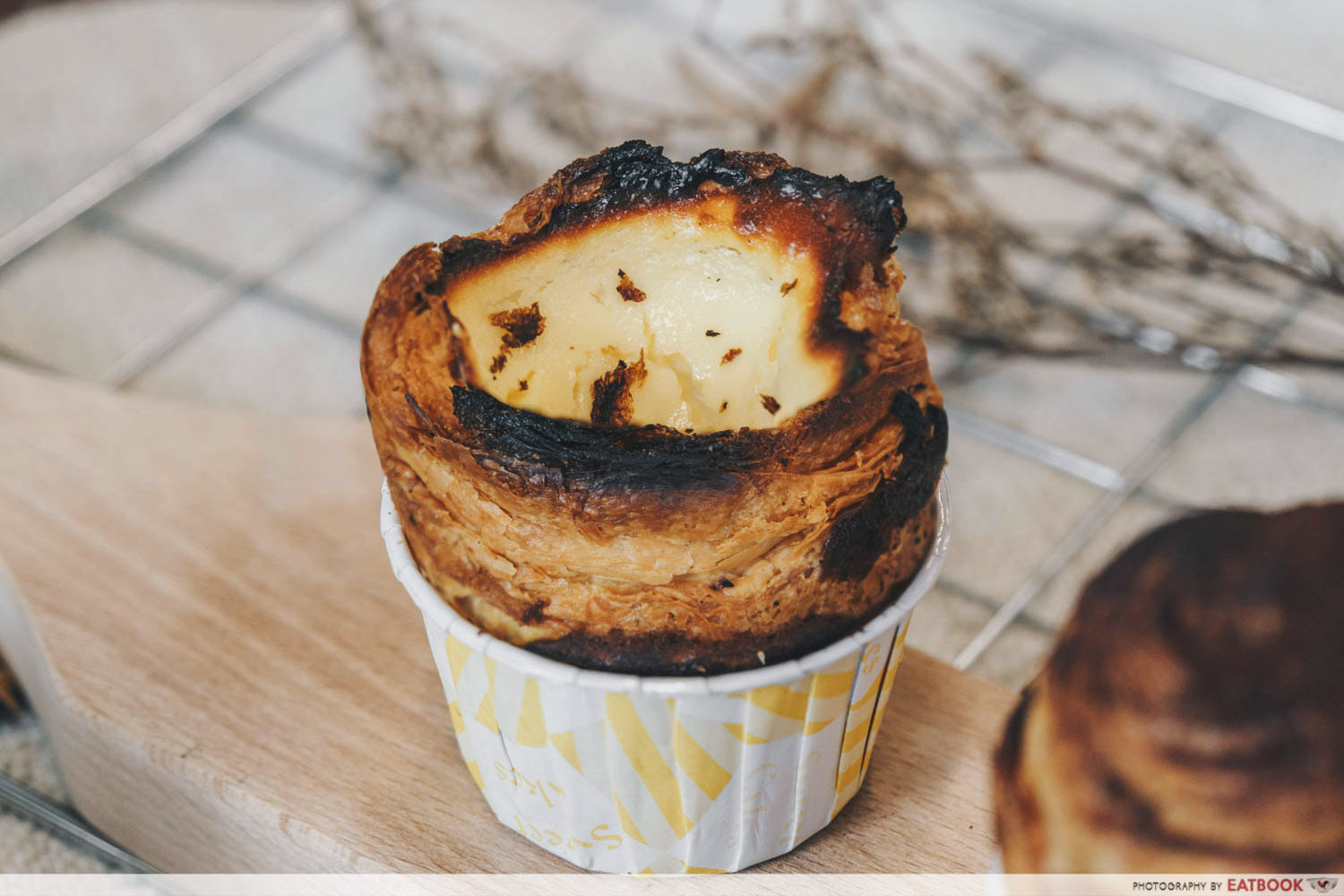 Other than the Basque cheesecake, there is also Keong Saik Bakery's MSW Burnt Cruffin ($6.50) which wraps the same glorious flavours in a cup of flaky and buttery pastry instead.
While the MSW Burnt Cheesecake was rich and more heavy-going, the MSW Short Cake ($9.50) was light enough for me to finish the entire slice in a single sitting. This layered cake has been created by Flor Patisseries, helmed by Le Cordon Bleu-trained chef-owner Heidi Tan.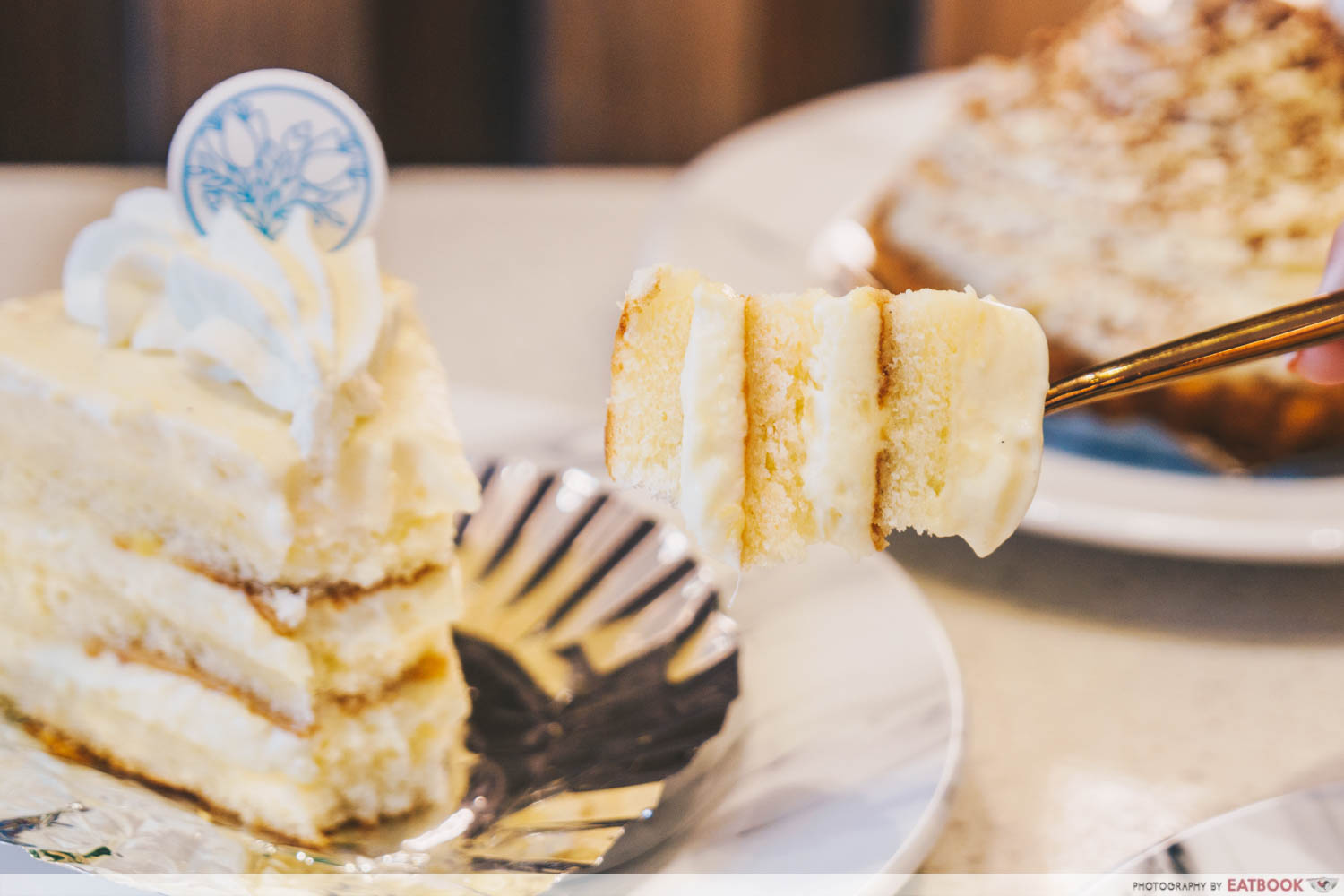 Just like Flor Patisserie's Japanese-inspired desserts, this MSW Short Cake stuns in its simplicity. It is constructed with two main components ─ sponge cake and whipped cream. Pure MSW puree from Ah Seng Durian is blended with cream to produce a harmonious delight of sweet, savoury, and bitter flavours. Pillowed between layers of fluffy sponge, this was a confection to die for.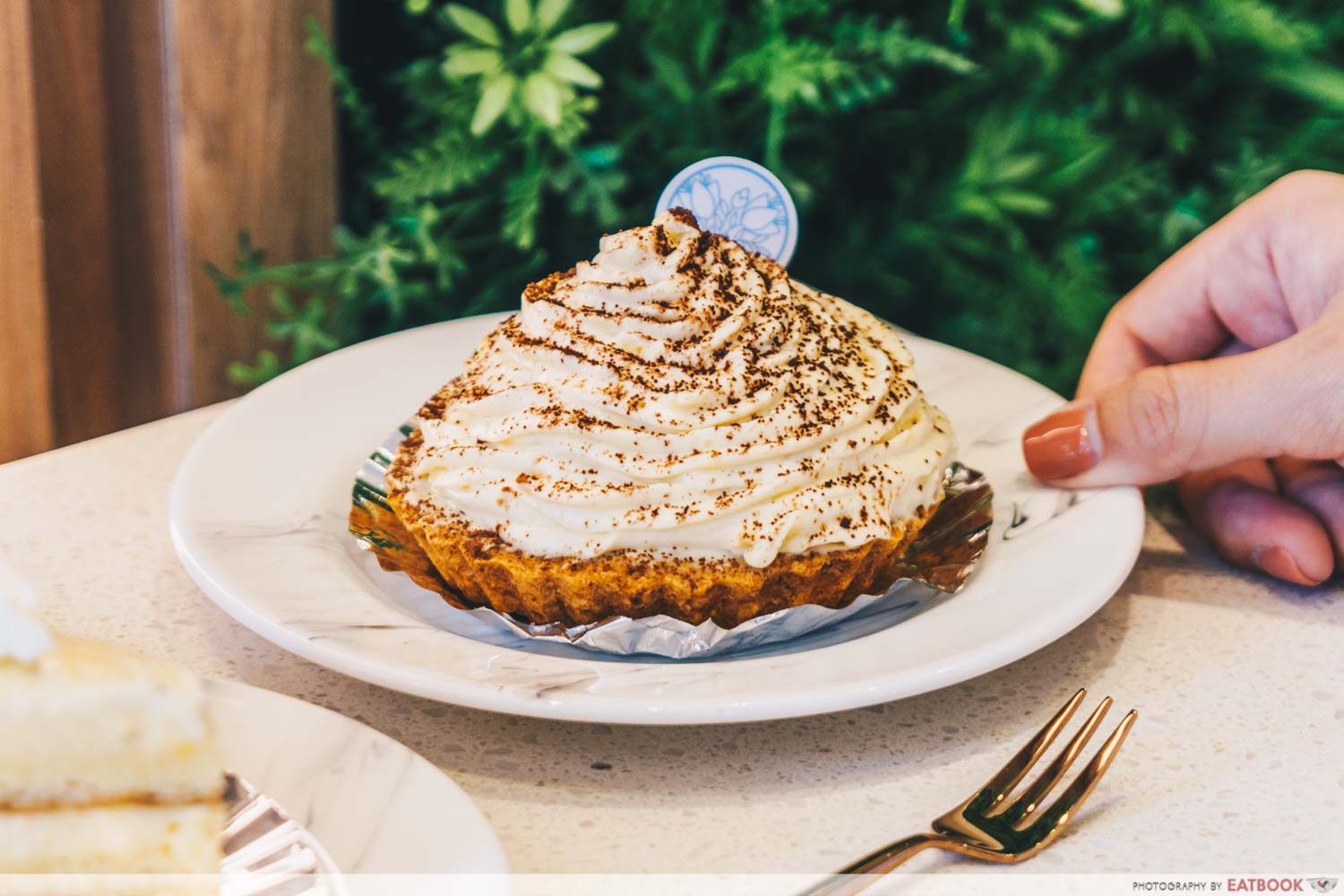 Another dessert to try is the MSW Durian Tart ($8.50). This dessert is reminiscent of a durian pengat on top of a tart base, thanks to its smooth consistency and high dairy content.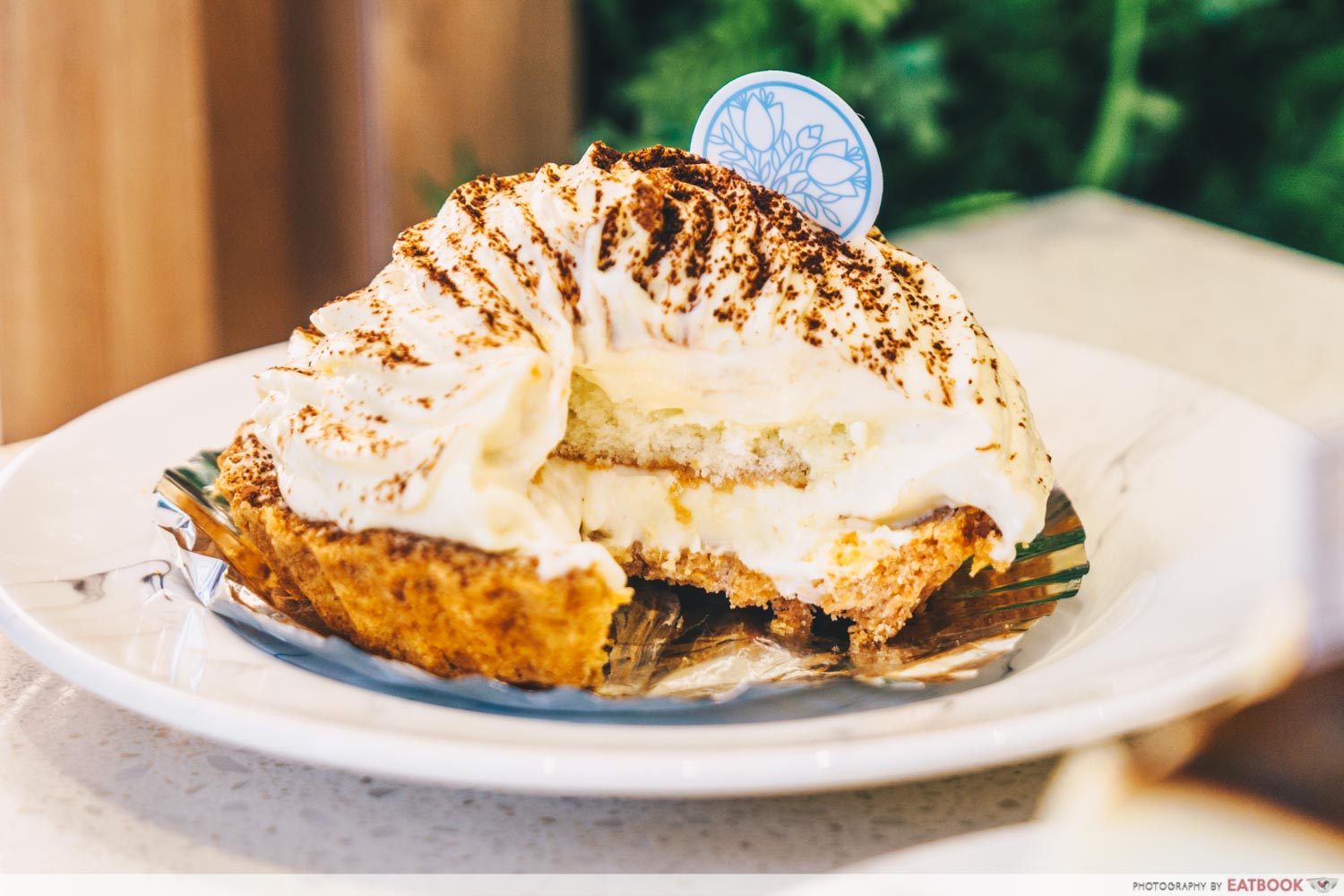 The mountain of piped MSW cream hid a layer of barely-there sponge, which sat on a hard tart crust that resisted the jabs of my fork. Perhaps the dough had been overworked, but I gave up hacking at this halfway through, and focused on eating it clean of the sweet and custardy MSW cream topping instead.
Ambience at Durian Lab Cafe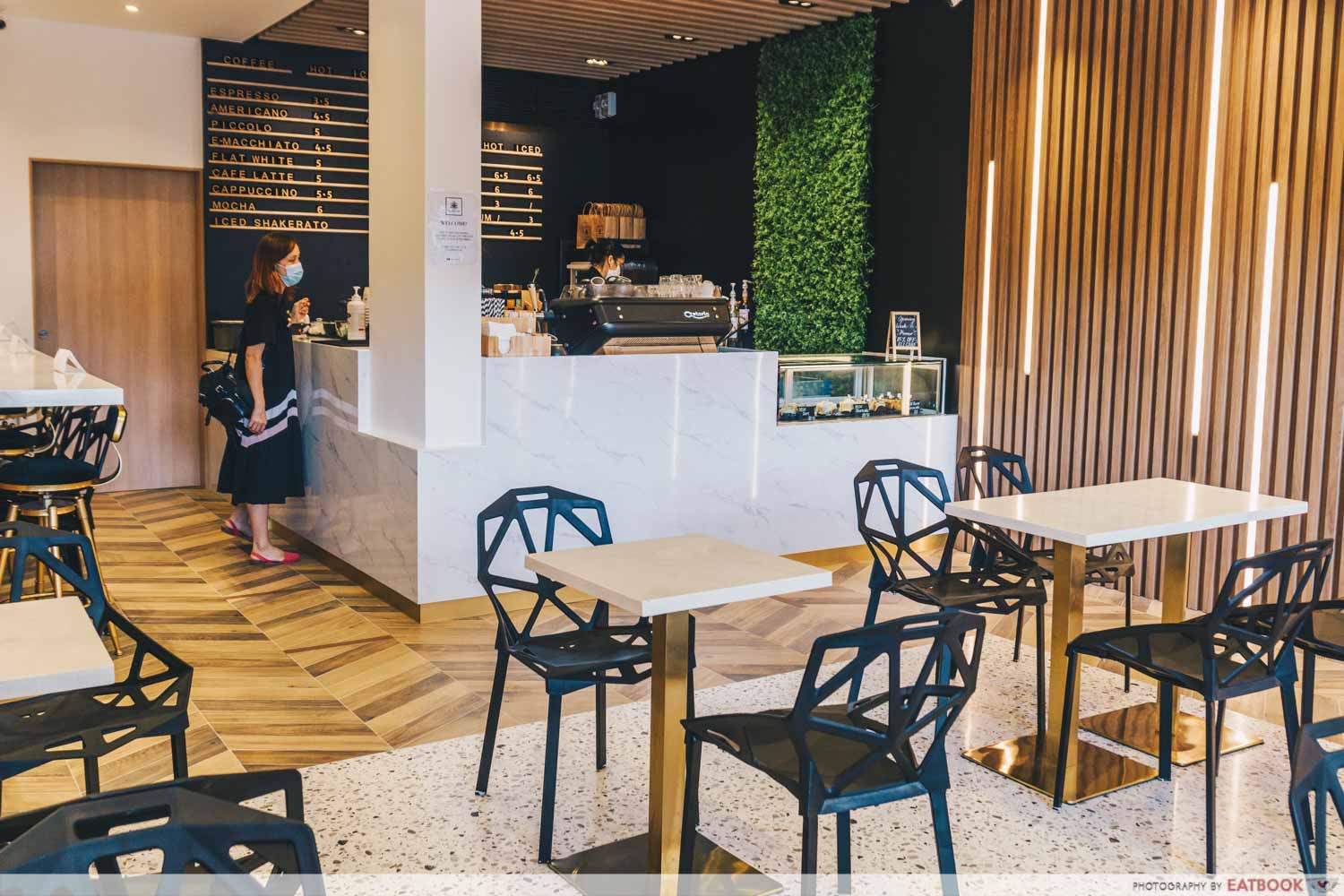 A stark contrast to the rustic car workshops and hardware stores nearby, the Durian Lab Cafe stands out with its gold accents and wood panels. Though at first glance the space looked small, it seats more than 20 people without breaking social distancing rules. Coffee lovers can also look forward to sipping a cafe latte ($5) or iced mocha ($6) with options to switch to soy or oat milk as well.
The verdict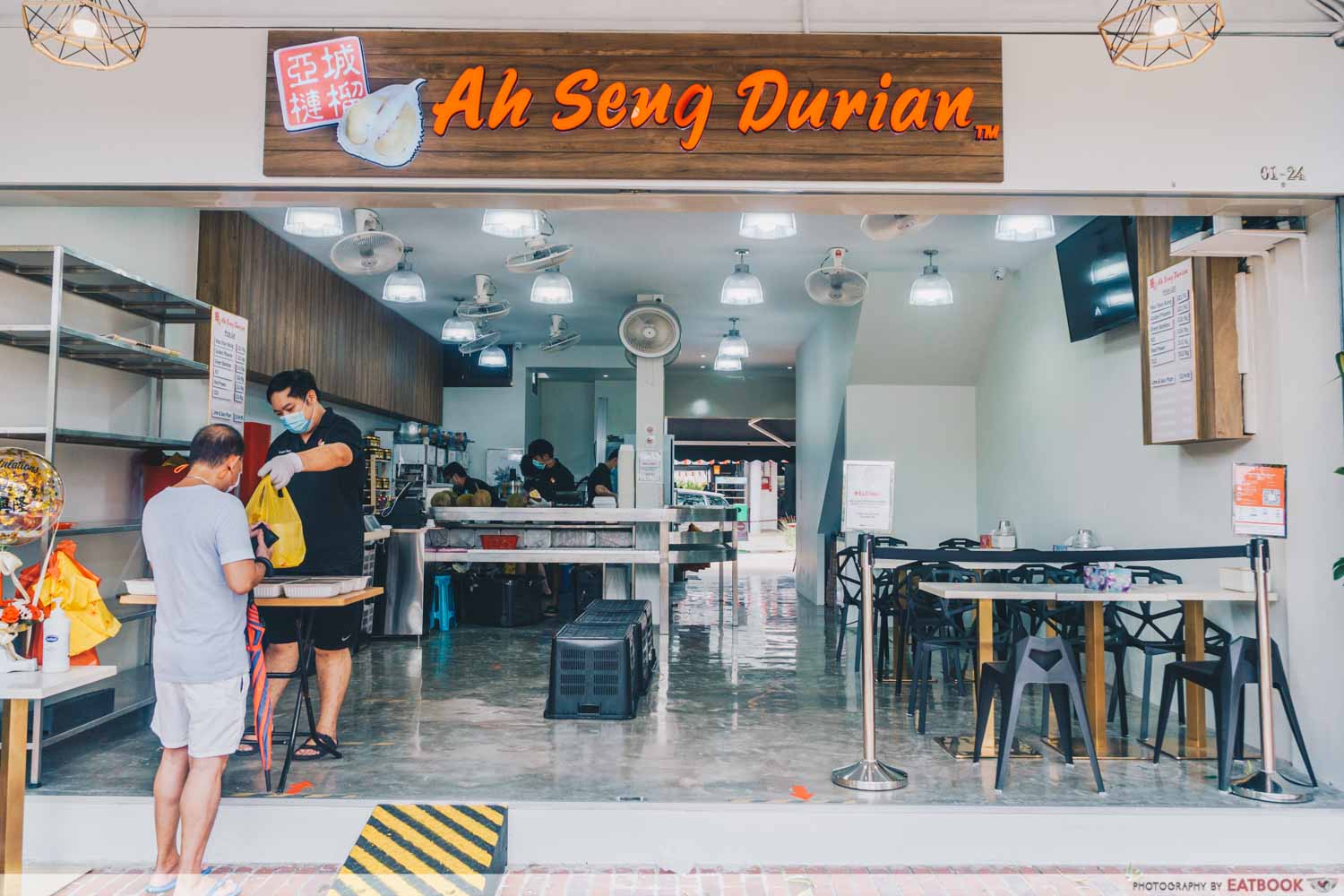 Being a fresh entry into the durian dessert cafe scene, Durian Lab Cafe is going to need some improvements to get off the ground. Perhaps offering different dessert options on a rotational basis, or having a delivery service, would make up for the lack of foot traffic in the area. 
Chow Zan Dessert Review: White Chendol And Peach Gum Desserts From $4 At Bugis
That being said, even though the treats here are a tad pricey, I feel that they are worth a splurge once in a while. I can also foresee myself making a return to buy cakes for a fellow durian lover's birthday celebration, or when I want to impress my friends with a curated pick for the dessert table. 
Don't forget to pay a visit to the Ah Seng Durian store next door too!
Lee's Confectionery Review: Minimalist Jurong Cafe With Beautiful Desserts That Can Rival Janice Wong's
If you're looking for more desserts to impress, check out Lee's Confectionery's fancy a la minute tarts or Denzy Gelato's unique ice cream flavours. 
Address: 119 Bukit Merah Lane 1, #01-22, Singapore 151119
Opening hours: Daily 10am to 9pm
Tel: 9159 6160
Website
Durian Lab Cafe is not a halal-certified eatery.
Photos taken by Lim An.
This was a media tasting at Durian Lab Cafe.
Summary
Pros
– Uses good quality durian puree
– Not too sweet
Cons
– Some desserts melt too quickly
– Not close to an MRT Station
Recommended dishes: MSW Burnt Cheesecake ($11), MSW Short Cake ($9.50)
Opening hours: Daily 10am to 9pm
Address: 119 Bukit Merah Lane 1, #01-22, Singapore 151119