Denzy Gelato wins Singapore's Best Gelato 2019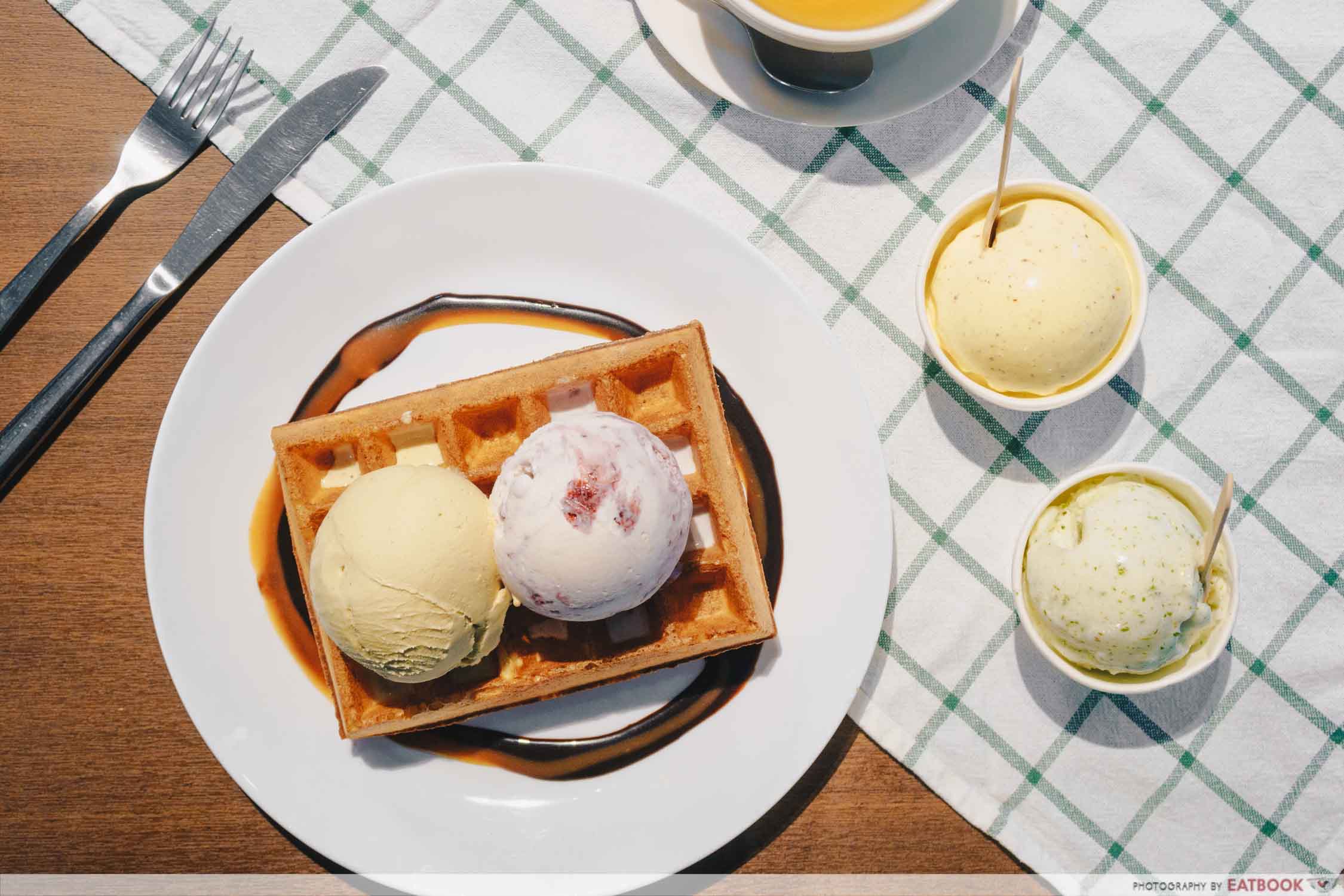 We always joke that Singapore only has one season—summer. That's why we love our ice-cold desserts. But ice cream is no joking matter to me. I love it with a passion. Lucky for me, Denzy Gelato appeared on our radar and we went down for a visit. There are many unique gelato flavours here, including their Pear, Ginger, and Ginger Flower, which was awarded "Singapore's Best Gelato" at this year's Singapore Gelato Championship.
Food at Denzy Gelato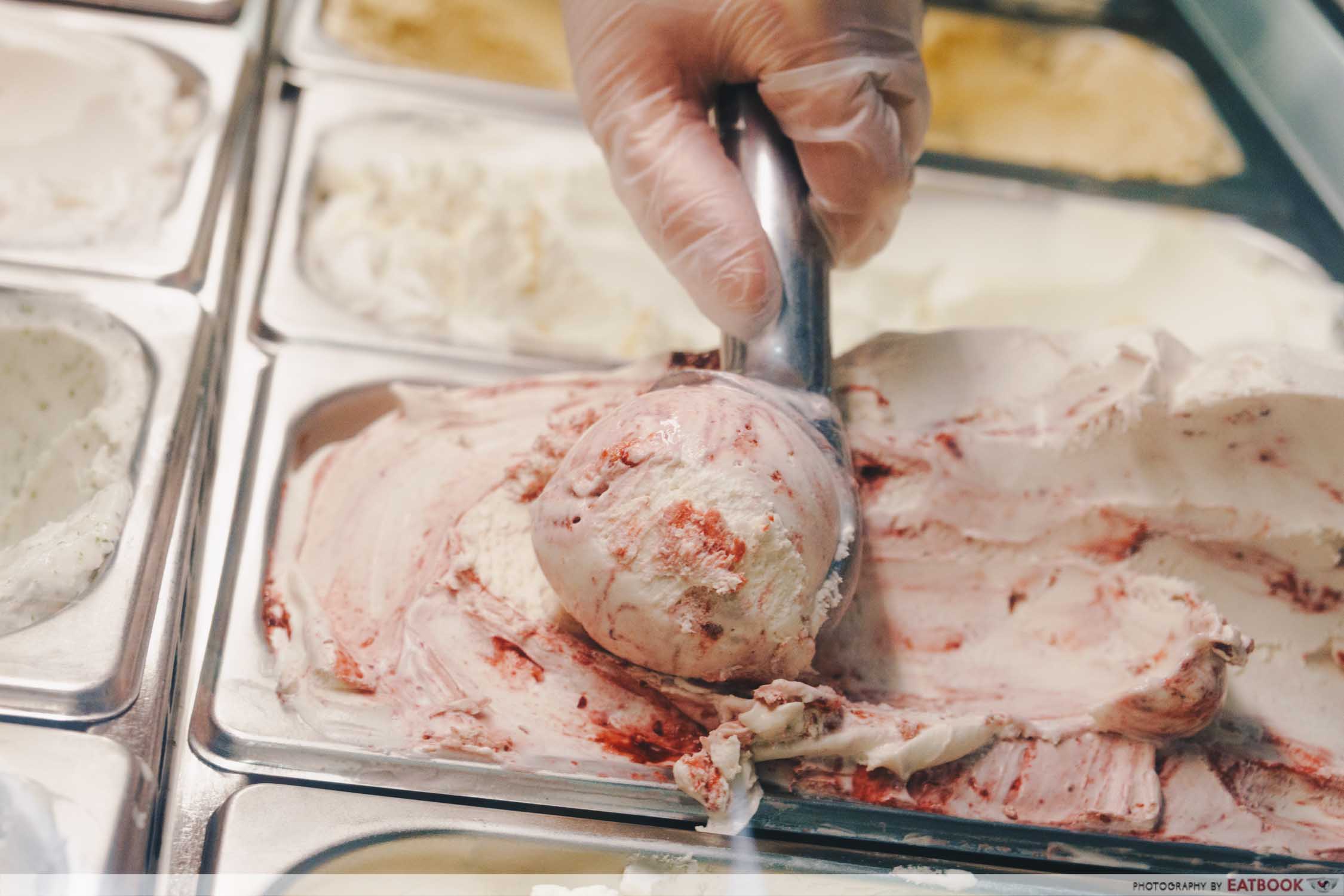 Owner Damien's passion for food and travelling gave birth to the idea of opening a gelateria. He saw it as a sweet spot to combine both elements into one, and made his dream a reality by heading to Italy for a gelato crash course. The desserts served at Denzy Gelato bring his unique travels to the fore through many one-of-a-kind flavours.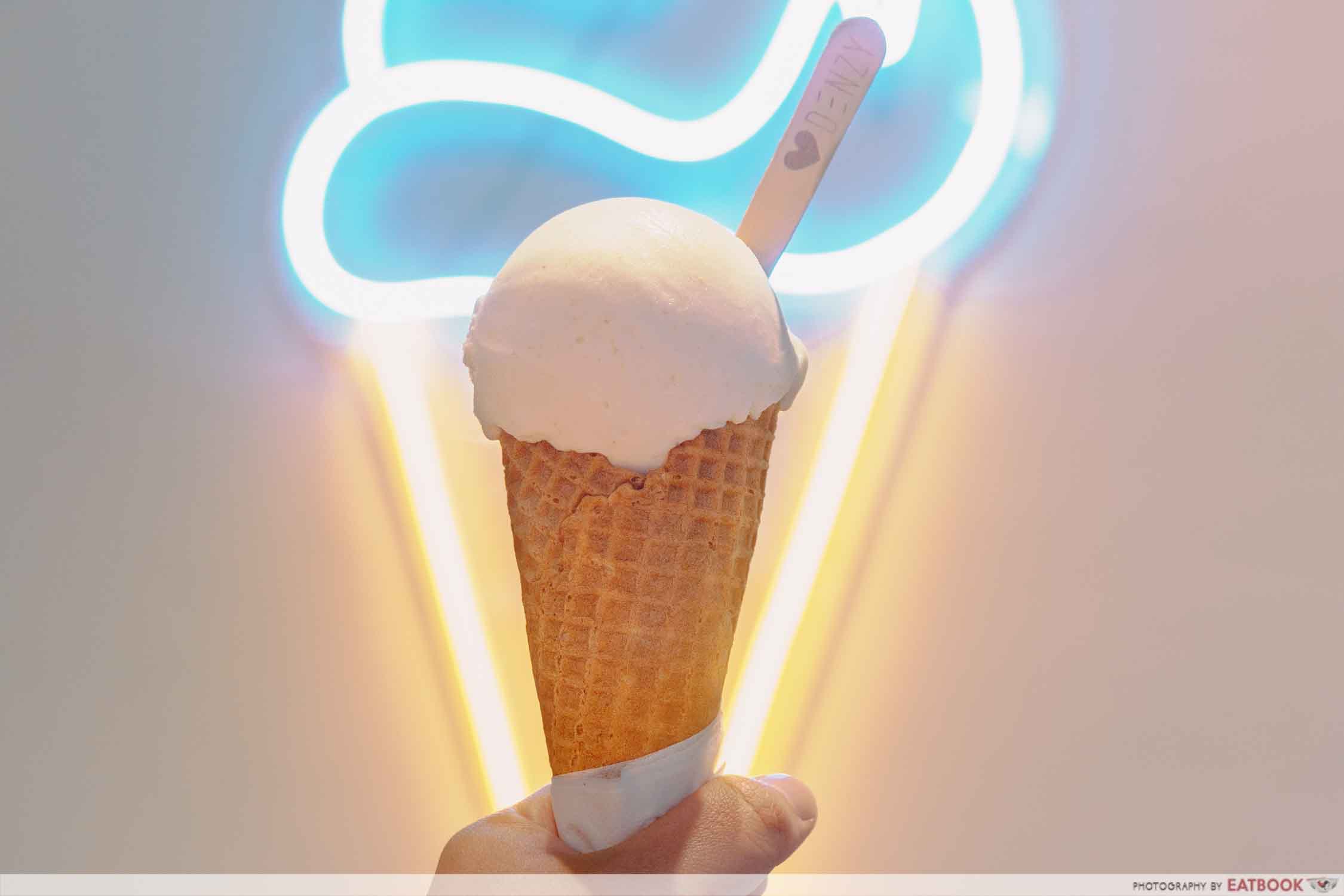 A single scoop goes for $3.60, and a double scoop goes for $6.40. For those who want their sweet treats on a buttery waffle cone, there will be an additional $0.50. Don't forget to factor in an additional $1 for their premium flavours.
The first flavour I tried was Denzy Gelato's award-winning Pear, Ginger, Ginger Flower. The zesty notes of ginger were rounded off by the sweetness of the pear. It might be a tad overwhelming for some, but as someone who loves strong flavours, I liked it. Texture-wise, it leans more towards a sorbet.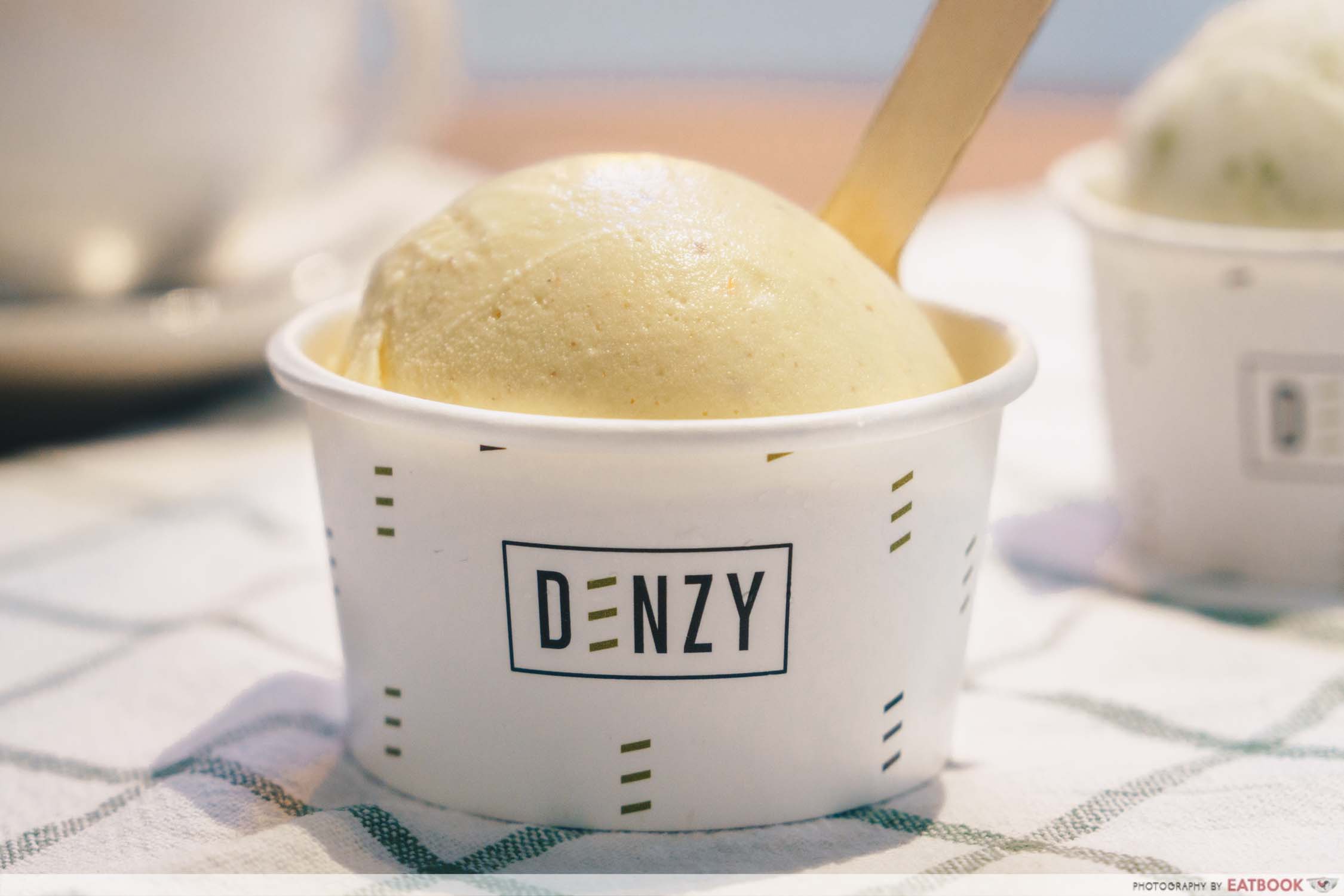 Another must-try is the Persian Prince. This gelato is redolent with flavour from almond milk and an ingredient more expensive than gold—saffron! The nutty aroma from the almond milk is much more prevalent, masking the floral and earthy scent of the precious spice a tad bit. Giving the gelato a beautiful, golden hue might be the saffron's primary role instead.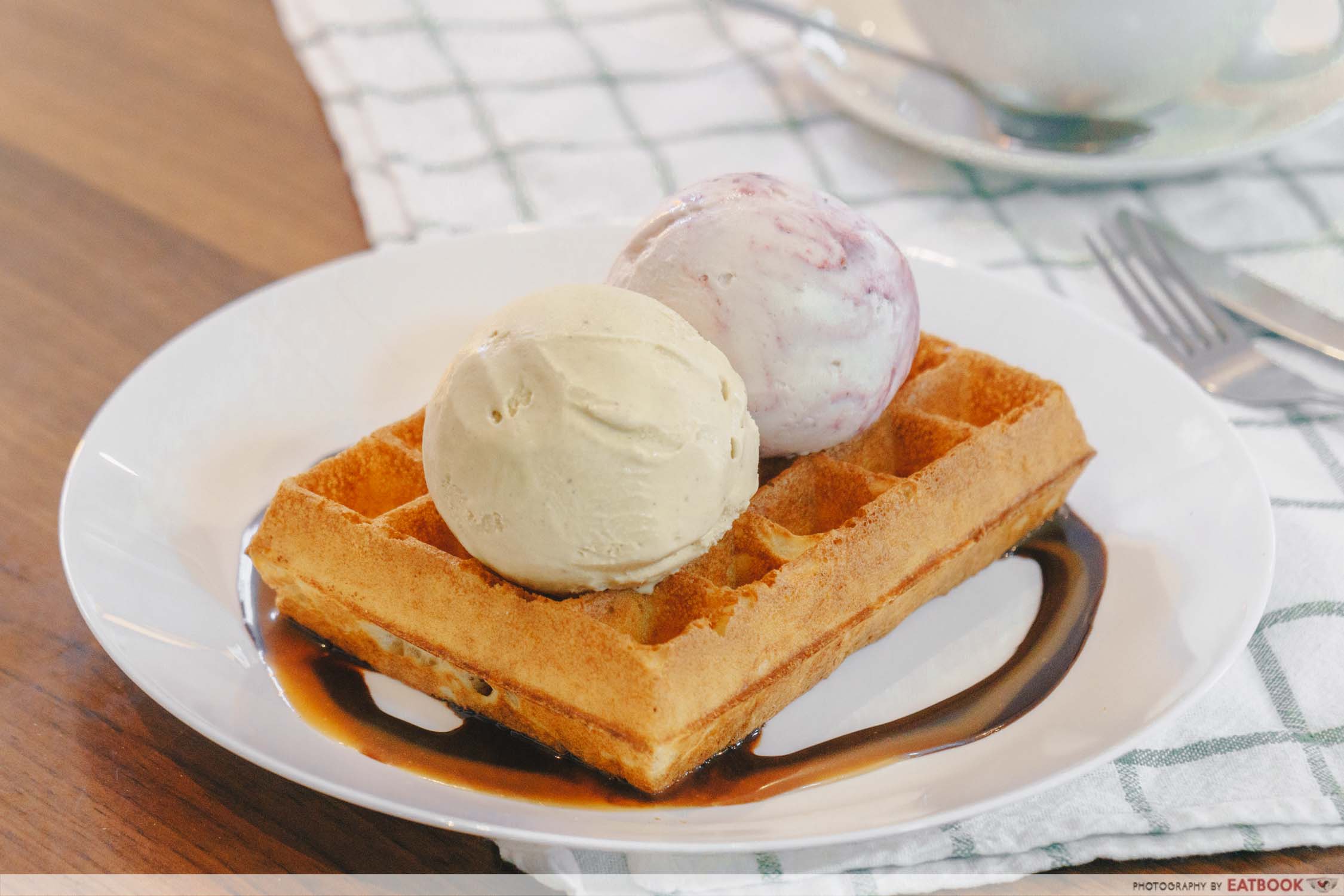 A trip to the gelateria or ice-cream parlour is never complete without waffles ($5). I ordered a scoop of Roasted Pistachio and Ruby Chocolate & Raspberries to go along with the waffles. 
As expected, Denzy does their pistachio gelato exceptionally well. The flavour of pistachio was so aromatic and robust, it felt as if I was back in Italy having two scoops of legit gelato a day again. This is because the nuts are given a light toast, before being stone-ground for 10 hours. The result is a glorious pistachio scoop so tasty you'll be thinking about it all week.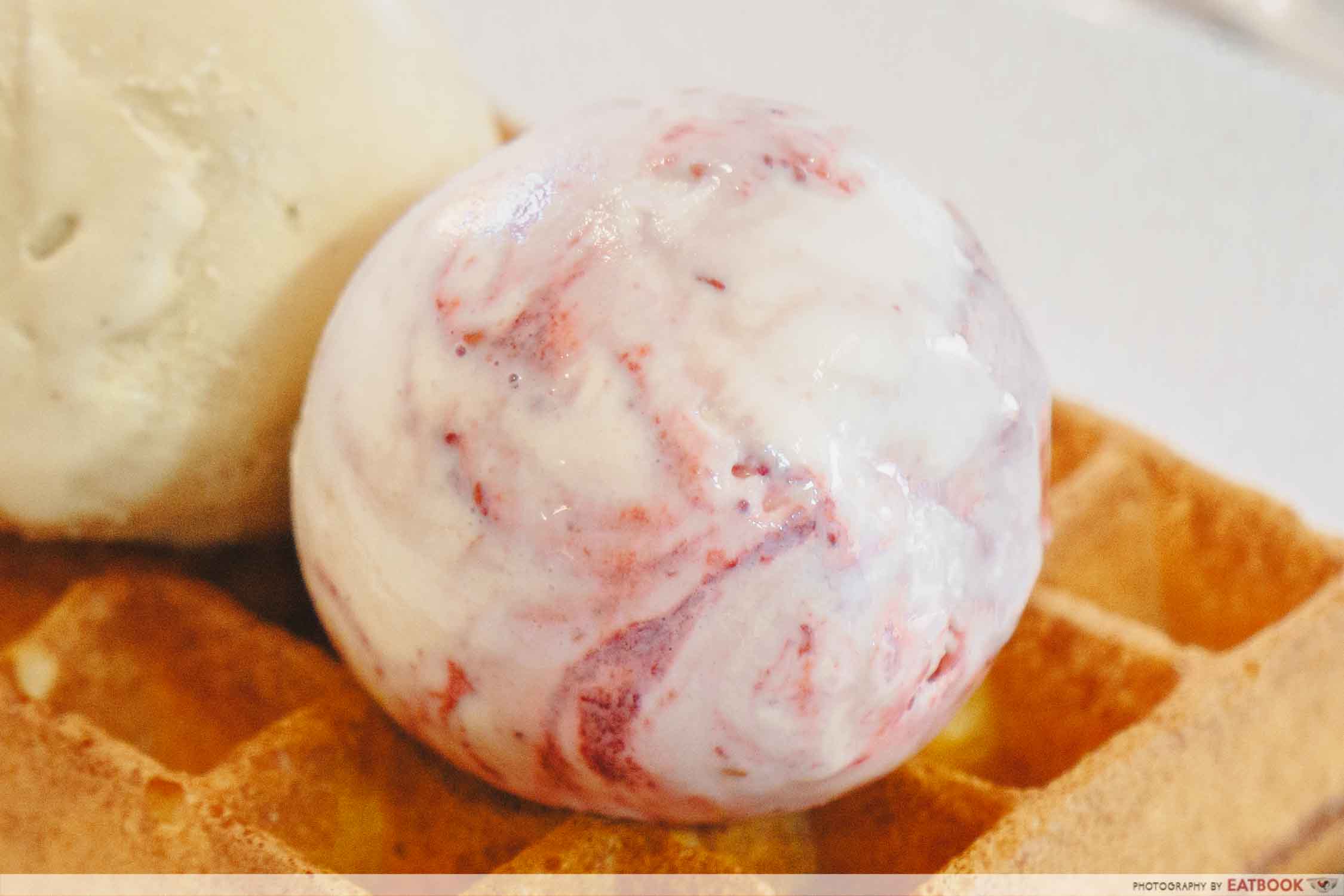 Pretty in pink, Denzy's Ruby Chocolate & Raspberries gelato is the elevated version of my #1 ice-cream flavour as a kid, the Raspberry Ripple. Made with ruby chocolate, every spoonful is milky and slightly tart, with an added summer sweetness from the raspberry swirls.
Do not expect buttery, dense waffles at Denzy Gelato. The waffles here are plain, airy, and slightly crisp. It is a mere vessel to carry more gelato, rather than a treat in itself.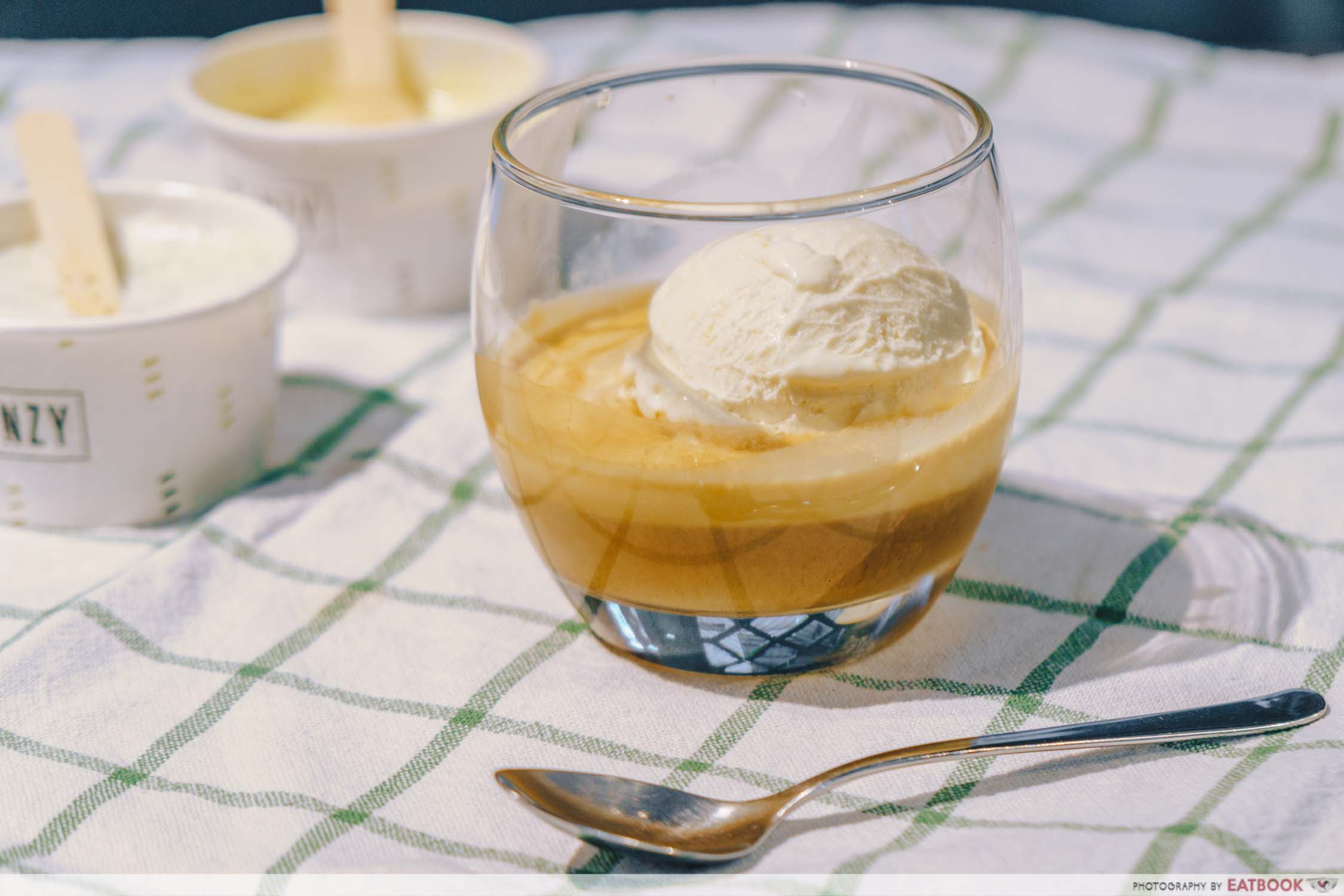 They also offer affogato ($6), which is great for those looking for a midday pick-me-up. Pick from the array of gelato flavours and have it dunked into a warm shot of espresso. I highly recommend you to pair it with a scoop of Cereal Milk for a bittersweet taste. 
Ambience at Denzy Gelato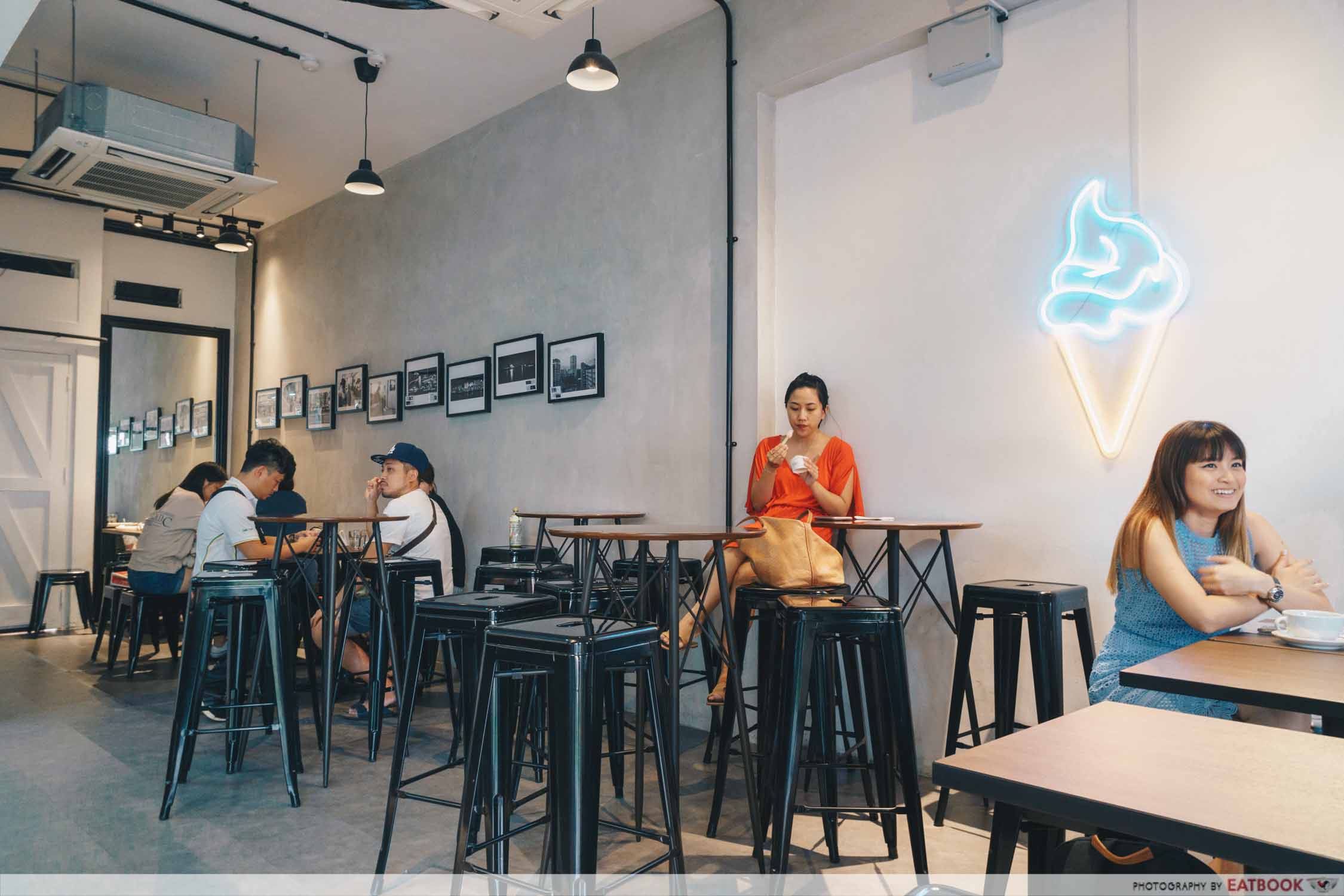 Denzy Gelato might be hidden between the crowded Junction 8 and quiet Bishan Mall, but it still enjoys a steady stream of customers. They seem to have gotten off the ground not only because of their quality gelato but also their trendy interior design. Exposed concrete walls + neon ice-cream cone = instant IG backdrop!
The verdict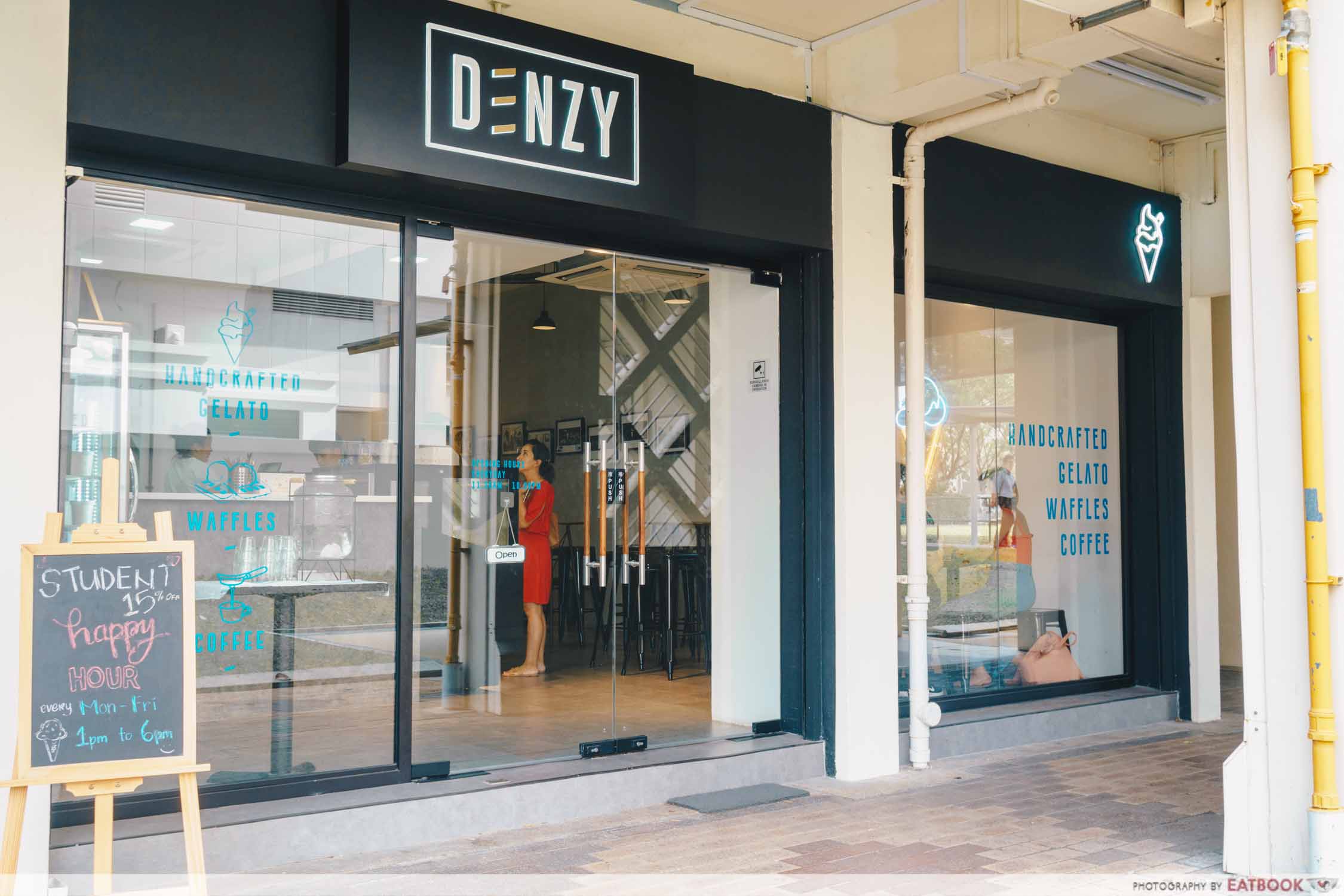 Damien has successfully translated his travel experiences to the gelato he serves. The flavours are unique and fun yet classy. Unlike supermarket ice-creams that have chunky chocolates, nuts, or fruit in every scoop, the ones here showcase their flavours via quality ingredients incorporated seamlessly to become a creamy gelato.
If you can't get enough of ice-cream, check out these new ice-cream cafes which opened this year!
Address: 506 Bishan Street 11, #01-404, Singapore 570506
Opening hours: Daily 11:30am to 10:30pm
Website
Denzy Gelato is not a halal-certified eatery.
Photos taken by Reynard Lee.
This was a media tasting at Denzy Gelato.
Summary
Pros
– Unique choices of gelato
– Robustly flavoured
– Trendy ambience
Cons
– Small seating area
– Pricey
Recommended flavours: Roasted Pistachio, Persian Prince
Opening hours: Daily 11:30am to 10:30pm
Address: 506 Bishan Street 11, #01-404, Singapore 570506