---
Child entertainment facilities to let the little ones go wild
---
Many may say having children would mean less romantic dates, but that doesn't have to be the case. These 10 child-friendly restaurants have dedicated areas that allow your kids to roam freely and entertain themselves while you and bae enjoy your food. So no more sacrificing quality time together for your little ones and start scheduling date nights!
---
1. Eatplaylove Cafe
---
Decorated with vintage items, Eatplaylove is Thai-Western cafe serving simple comfort food at affordable prices. Let your children express their creativity at Craft Corner, which has craft materials, by paying $5 for 2 hours and 1 hour on weekdays and weekends respectively. If you're planning on staying longer, just top up $2.50 for subsequent half-hours. Chow wise, classic items such as Mac & Cheese ($11.50), Chicken Chop Grill ($10.50) and Spaghetti Bolognese ($11.50) are available. Desserts options such as Caramel Banana Waffle with Vanilla Ice Cream ($7.50) and Banana Nutella Waffles ($7) are also offered. Be sure to make reservations on weekends and public holidays to avoid disappointment!
Address: 28 Aliwal Street, #01-07, Aliwal Arts Centre, Singapore 199918
Opening hours: Wed-Mon 12pm to 10pm
Tel: 6444 6400
---
2. Rice & Fries
---
Designed with kids in mind, Chef Ken and his wife decorated the interiors with a chalkboard wall perfect for kids to keep themselves busy by scribbling freely on it. Rice and Fries is conveniently located near Kembangan MRT, which makes it perfect for families without cars. Western dishes such as Lamb Shank ($26.80) and Poached Salmon ($18.80) are offered. Dark Chocolate Lava Cake ($9.80) and Crème Brulee ($8.80) are sweet treats for both you and the kids. With ample space for creativity and comfort foods, this cafe is certainly jam-packed with fun for the little ones!
Address: 484 Changi Road, Singapore 419896
Opening hours: Mon, Wed-Fri 12pm to 3pm, 5pm to 11pm, Tues 6pm to 11pm, Sat-Sun 12pm to 11pm
Tel: 9738 6648
---
3. The Bank Bar + Bistro
---
The weekend playroom at The Bank offers a building blocks table, a little slide that leads into a colourful pool of plastic balls and a TV that screens cartoons non-stop. Kids can also do some colouring given that their menu doubles up as a colouring sheet. The children's menu consists of items such as Kids Baked Dory ($12++) and Penne and Cheese ($9.50++), and parents can enjoy hearty items like Chicken Roast ($26.50++) and Pulled Pork Burger ($17++).  
Address: 1 Shenton Way, #01-01, One Shenton, Singapore 068803
Opening hours: Mon 11am to 11pm, Tues-Fri 11am to 12am, Sat-Sun 9am to 12am
Tel: 6636 2188
Menu
---
4. Cafe Melba
---
With a bouncy castle and spacious greenery for your kids to prance around while you enjoy a lazy morning brunch, Cafe Melba exudes a laid-back charm and offers both indoor and outdoor seating. Brunch items include Full Melba Cooked Breakfast ($25++) and Eggs Benedict ($20++) while the kid's menu offers options such as Congee ($6++) and Mini Blueberry Pancakes ($6++). Make sure to arrive early for brunch on weekends as they don't take reservations!
Address: 90 Goodman Road, #01-56, Block N, Goodman Arts Centre, Singapore 439053
Opening hours: Mon-Fri 10am to 10pm, Sat-Sun 8:30am to 10pm
Tel: 6440 6068
Menu
---
5. District 10 
---
Located near Clarke Quay, District 10 at UE Square is kids-friendly establishment that offers a bouncy castle on weekends from 11:30am to 4:30pm – perfect for your brunch plans. The bouncy castle is set up indoors, which makes the cafe a great choice for those rainy or extremely sunny days, offering extra protection for your little ones. District 10 also offers colouring materials for future Picassos. Serving modern European cuisine such as Farmer's Style Breakfast ($22++), Florentine Style Eggs Benedict ($16++) and Mediterranean Breakfast Platter ($16++), the cafe certainly has some great brunch options. You can even choose to grab a cocktail such as Cuban Mojitos ($17.50++) or Sangria Estilo Distrito 10 ($18.50++) for an extra kick.
Address: 81 Clemenceau Avenue, #01-15/16/17, UE Square Shopping Mall, Singapore 239917
Opening hours: Mon-Thurs 11:30am to 12am, Fri 11:30am to 1am, Sat 9am to 12am, Sun 9am to 11pm
Tel: 6738 4788
Menu
---
6. Open Farm Community
---
Occupying 35,000 square feet of land, which is about 1.5 times the size of a football field, Open Farm Community is literally a farm with the café, playground, sandpit and a lawn bowling lane. Surrounded by lush greenery and an organized herb garden, contrasted with the cafe's modern glam vibe, OFC is a charming place to be in. Kids can choose from a variety of options such as Open Face Bolognese Lasagna ($22++) and Rustic Fish Pie ($18++) topped with fresh thyme from the garden.
Address: 130E Minden Road, Singapore 248819
Opening hours: Mon-Fri 12pm to 10pm, Sat-Sun 11am to 10pm
Tel: 6471 0306
Menu
---
7. Lowercase
---
Beautifully decorated and spacious, Lowercase at Laselle is the perfect sanctuary for a relaxing family gathering. Featuring bar counters, dining tables and a lounge area, pop by for a catch-up with friends or a romantic night with bae. With a bouncy castle inside the air-conditioned cafe, you can enjoy a comforting Shepherd's Pie ($8), Beef & Peppercorns Pasta ($11.50) or Banana Chocolate Cake ($6) while checking on your kids.
Address: 1 McNally Street, #01-01, Block D, Singapore 187940
Opening hours: Mon-Sat 9:30am to 8:30pm, Sun 9am to 8:30pm
Tel: 6337 5581
---
8. Huber's Butchery & Bistro
---
Located at the serene Dempsey Hill, Huber's Bistro is a go-to for peaceful family lunches. There's a gated soft-fall playground for your children, and since there's a butchery right here, you can be sure that the meats offered are fresh and of high-quality. Get a juicy Huber's Beef Burger with Bacon and Gruyere ($15.50++) or Spicy Italian Sausage ($13.80++) to meet all your carnivorous needs. You can even buy some raw meat back before leaving and whip up a feast of your own!
Address: 22 Dempsey Road, Singapore 249679
Opening hours: Mon-Fri 9:30am to 8pm, Sat-Sun 9:30am to 7pm
Tel: 6737 1588
---
9. Vineyard
---
With a Kid's Corner that comprises of a bouncy castle, balloon sculpting activities, bowling and an archery lane, weekends at Vineyard is truly a kid's paradise. As you watch your child being entertained, enjoy classic brunch items such as Smoked Salmon Bagel Sandwich ($16++), Steak and Eggs ($22++) and Mushroom Eggs Benedict ($15++). If you child is hungry after playing, he or she can choose from a children's menu too. With choices like Pan-cakelets ($8++) and Spaghetti Bolognese ($8++), you might find it hard to convince your kid to go home afterwards!
Address: 33 Hyderabad Road, #02-02, HortPark, Singapore 119578
Opening hours: Mon-Fri 12pm to 3pm, 6pm to 10pm, Sat-Sun 11am to 3pm, 6 to 10pm
Tel: 6479 7977
Menu
---
10. Brussels Sprouts
---
Known for their Belgian beer menu that comes with 150 choices, Brussels Sprouts is great for days you need to unwind. Leave your children at the play area as you indulge in mussels cooked in different styles ($22++ for 350g, $42++ for 750g) along with your moonshine. Children 9-years-old and below can also get an item on the Kid's Menu for free with every order from the main menu. This promotion is available from Sundays to Thursdays from 5pm till closing, so drop by for a chill dinner with the fam!
Address: 80 Mohamed Sultan Road, #01-12, The Pier @ Robertson, Singapore 239013
Opening hours: Mon-Thurs 3pm to 12am, Fri 2am to 2pm, Sat 1am to 2am, Sun 11am to 12am
Tel: 6887 4344
Menu
---
Chill with the little ones
---
Instead of simply spending time with your kids at home, take them out and watch them have fun while you brunch with your better half. Jio a bunch of friends along and let the children play as you catch-up on each other's lives. Let us know down below if you know of other child-friendly restaurants!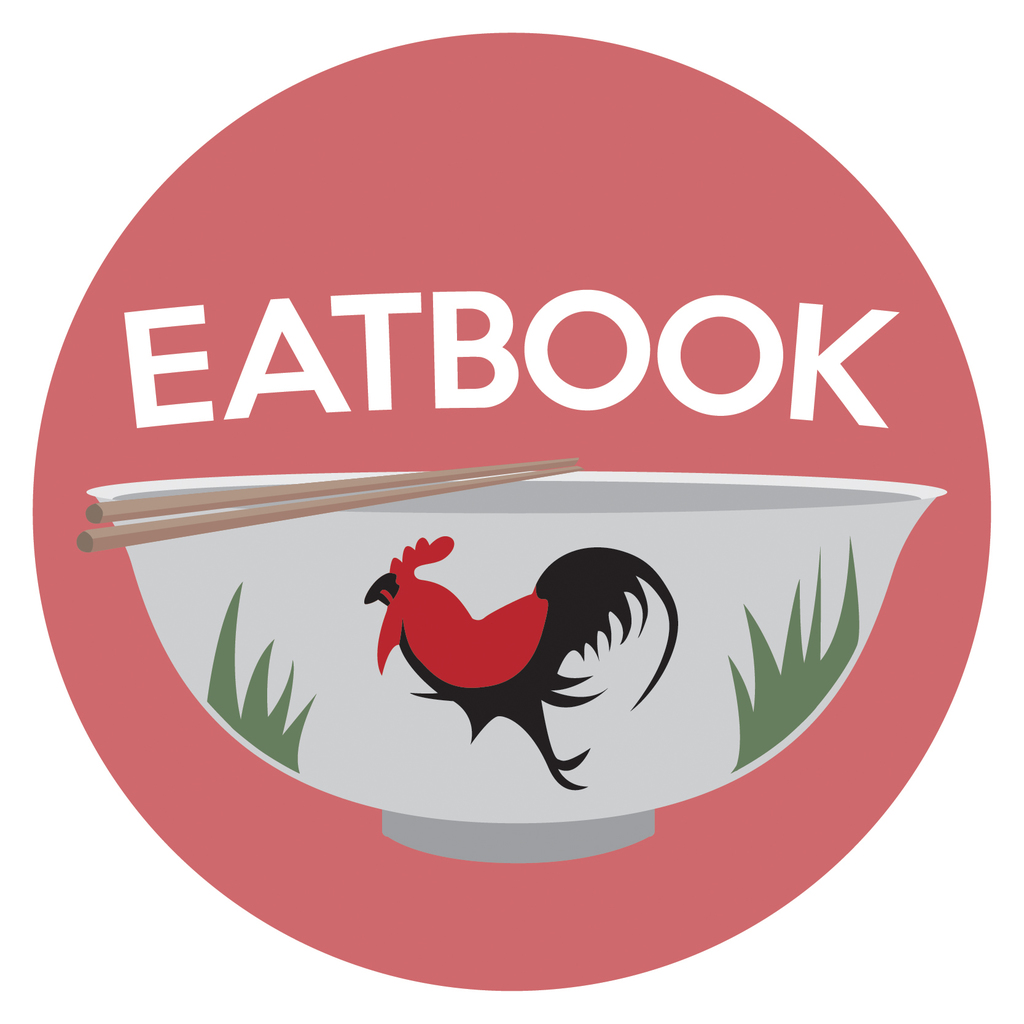 Drop us your email so you won't miss the latest news.