Chojiro from Osaka opens in Singapore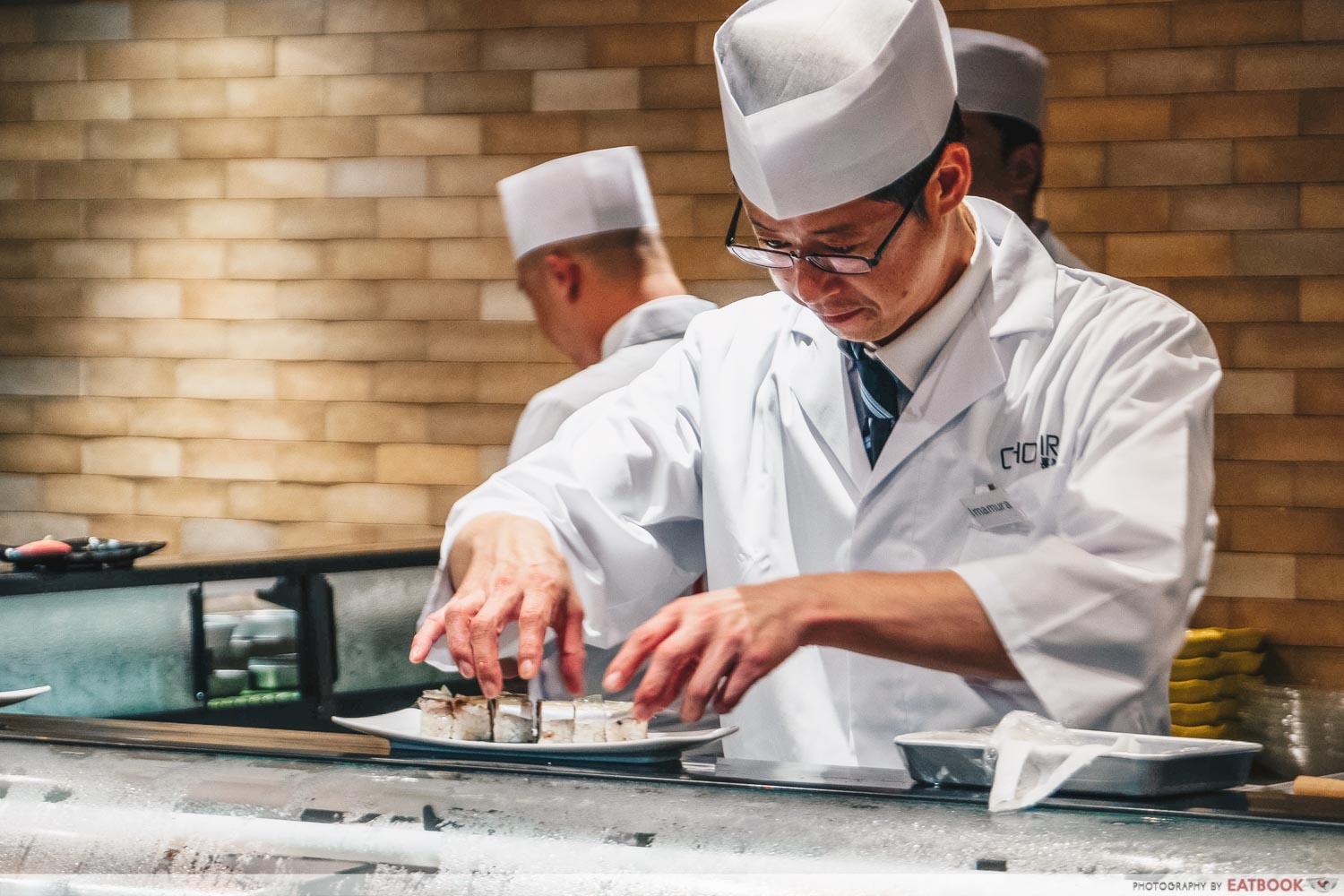 The famous Japanese conveyor belt sushi restaurant Chojiro has just opened an outlet in Singapore at Telok Ayer. Originated from Osaka, the chain boasts 60 outlets across Japan and is renowned across the peninsula.
In Singapore, they don't intend to drop the ball. The 47-seater restaurant offers affordable yet high-quality sushi made by a team of six Japanese sushi chefs. They're also very particular about the fish they use. To ensure you're getting the same dining experience as customers in Japan, their seafood is flown into Singapore daily.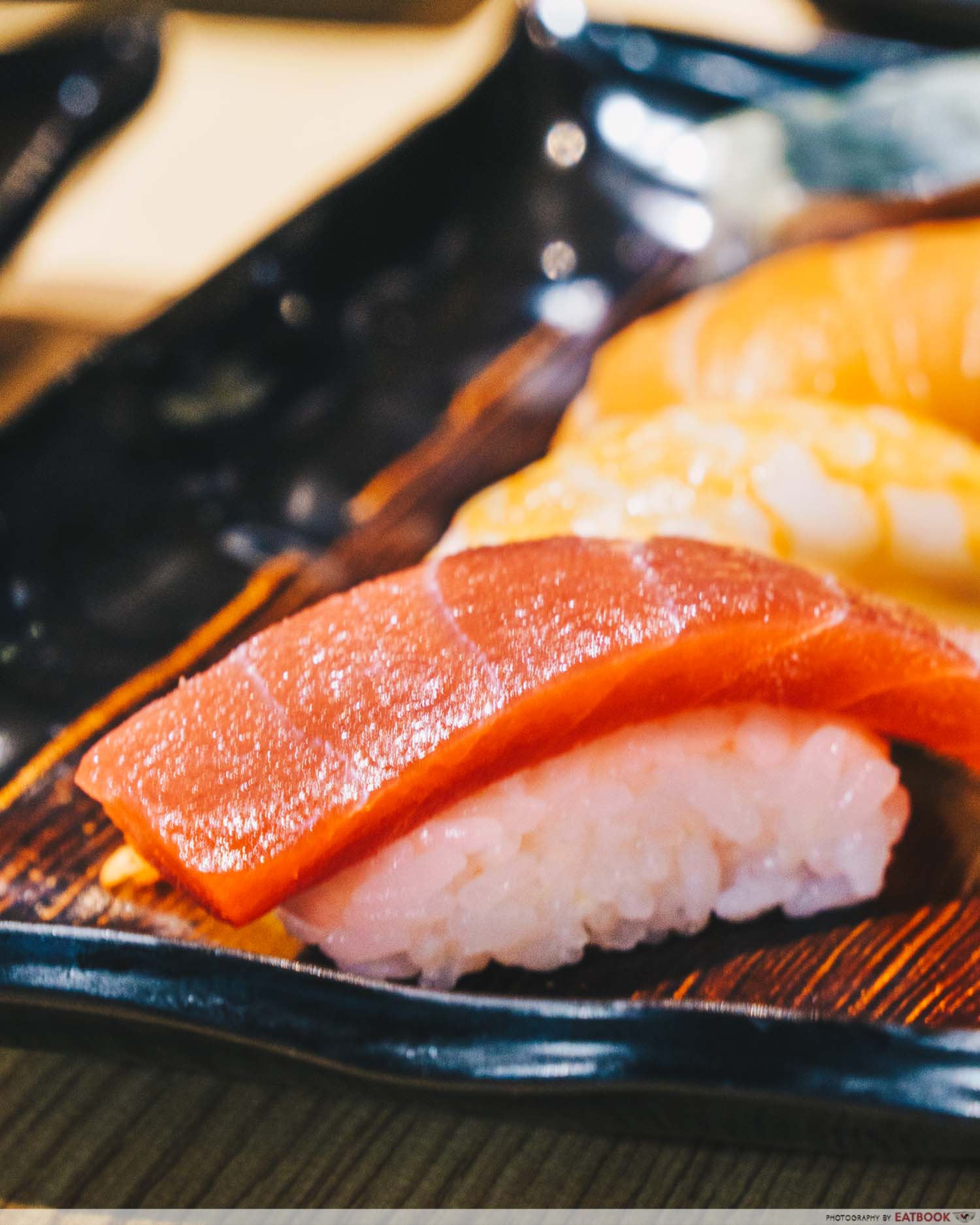 Their Tuna Nigiri ($2.99++ for two) was the first sushi I sampled. The fish was fatty and luscious, with a salivating seafood aftertaste. I was not a fan of the rice though. It felt clumpy and stale—almost like something I'd get at Sushi Express.
10 Telok Ayer Cafes In The CBD Serving French Toast And Steak Sandwiches For Weekday Brunch
The disappointment carried over to the Shrimp Nigiri ($2.99++ for two). Shrimps were butterflied, then served atop sushi rice with its tail still intact for aesthetics. The crustaceans, sadly, tasted lacklustre—more so when paired with the subpar rice.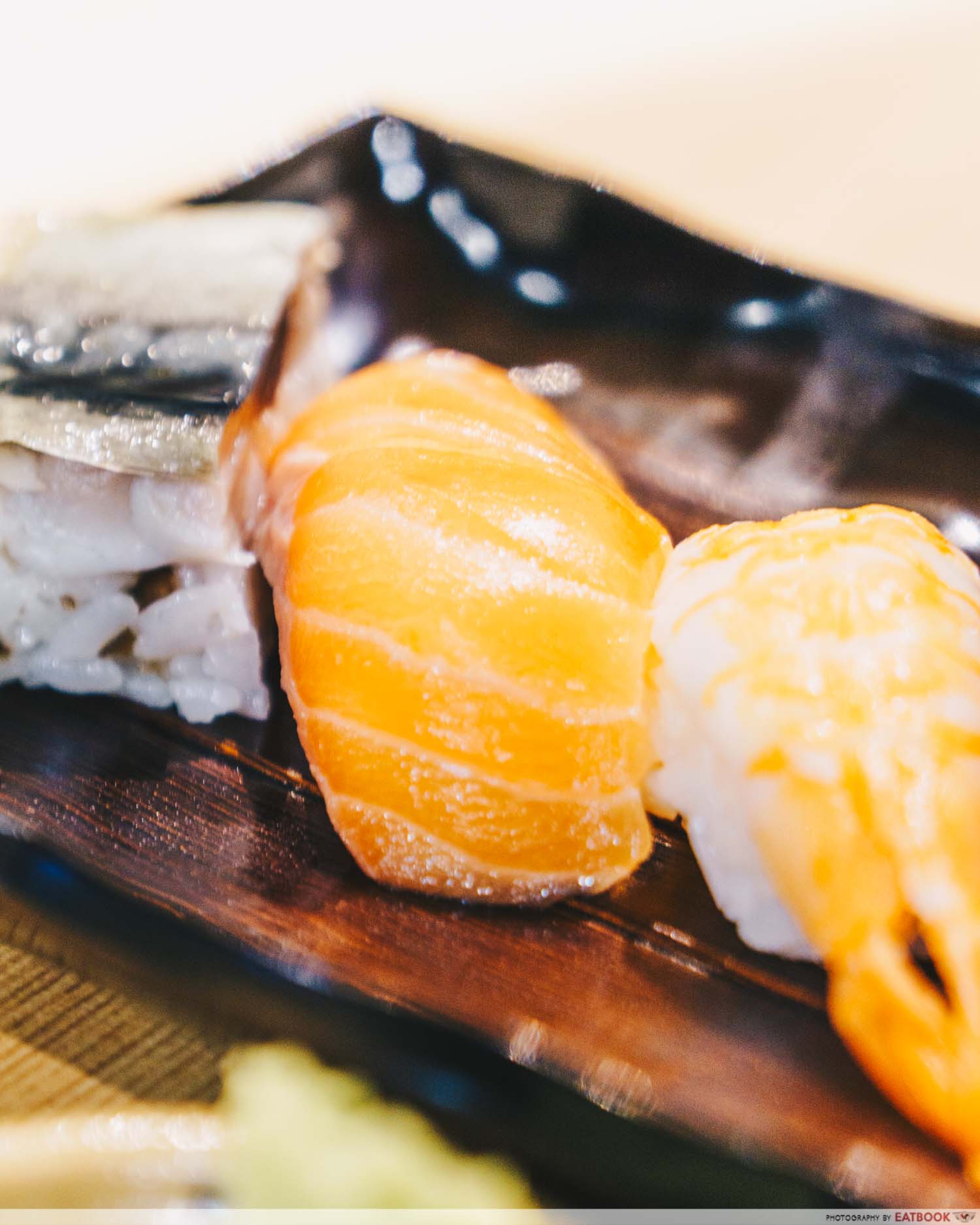 Thankfully, the Salmon Nigiri ($3.99++), fared much better. The ubiquitous, mellow fishiness of salmon shone through with a slight tartness from the sushi rice. Surprisingly, I enjoyed the rice here. They were plump and slightly chewy, and sufficiently seasoned to complement the fish. I'm guessing some work needs to be put in to master their consistency.
A caveat: the Kyoto-style Pressed Mackerel Sushi ($4.99++) may not be for everyone. It's slightly fishy yet tantalising with the subtle earthiness from the black fungus and mushrooms that are packed in its sushi rice.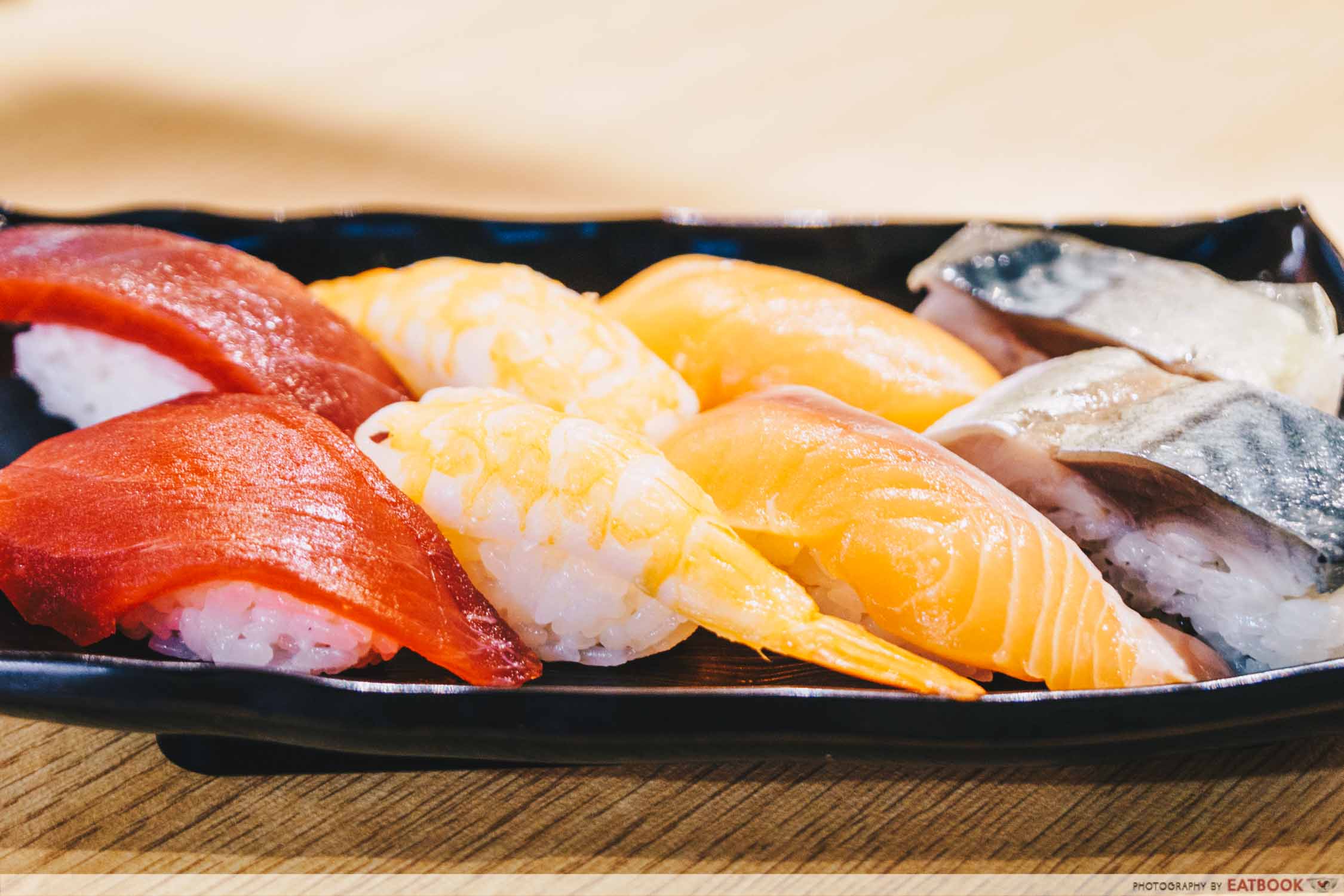 These sushi can be found rotating on the conveyor belt uncovered. This is to ensure the fish do not go bad form the trapped warmth and moisture that's typical of conveyor belt sushi. And if they look like they've turned bad, the chefs will toss them away.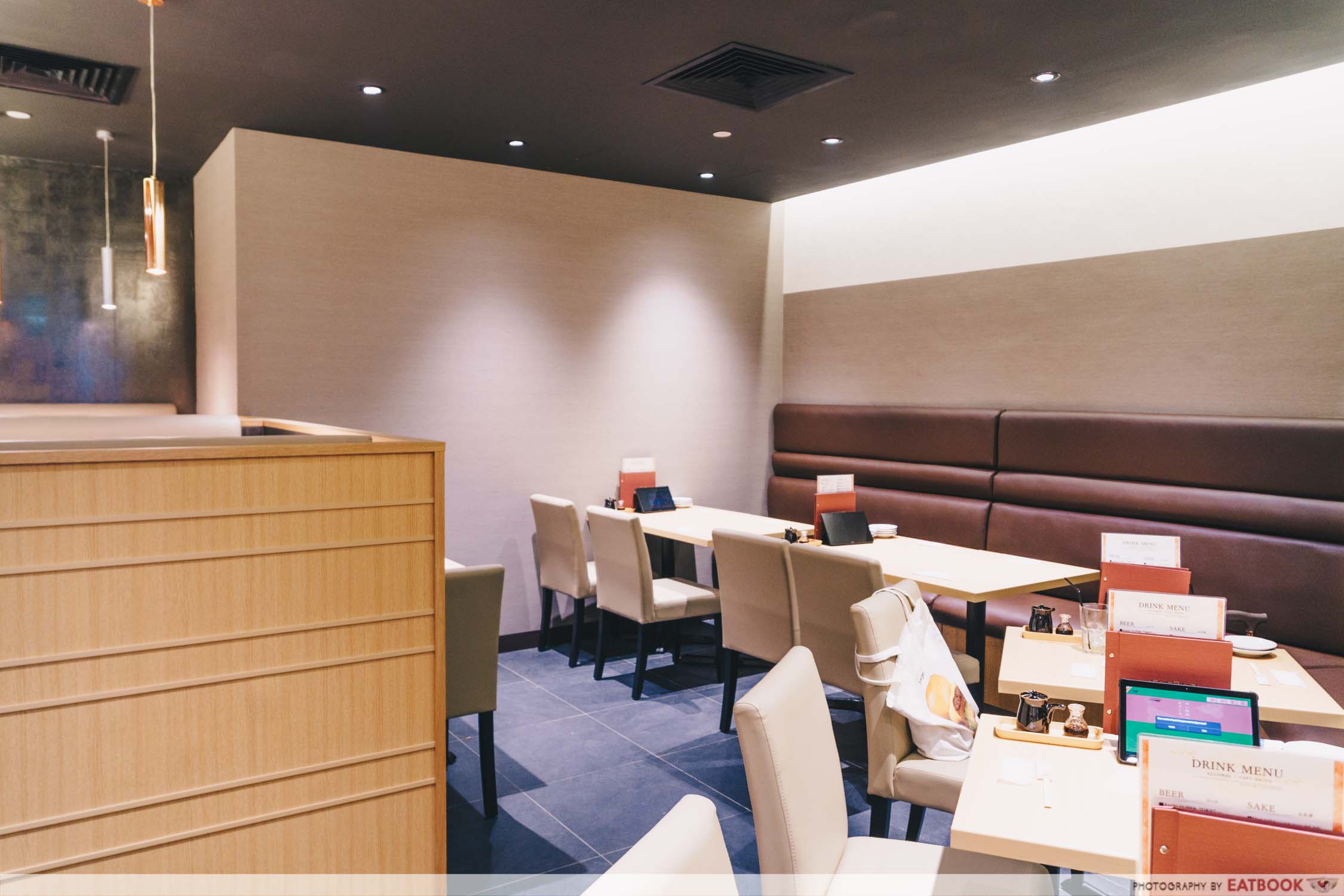 If that troubles you, opt for their proper seating area instead. Sushi will be made to order, so you won't have to worry about the freshness of your food.
Mitsuba Review: Japanese Buffet With >150 Items Including Salmon Mentaiko Sushi, Unagi Don And More
You can also opt for more atas options such as their Hanahitohira set ($28.99++). It's a platter of 10 different sushi such as ikura gunkan and tuna otoro nigiri, and served with chawanmushi and sides.
Address: 23 Church Street, #01-02/08, Capital Square, Singapore 049481
Opening hours: Daily 11:30am to 9pm
Website
Chojiro is not a halal-certified eatery
Photos taken by Marcus Tan and edited by Lim An.