---
Over 300 ChopeDeals takeaway deals
---
With the extension of Circuit Breaker measures, the simple act of dining-in at restaurants seems to be a lofty ambition at this point. Besides home-cooked food, takeaways can shake up our food choices, and help us avoid feeling bored at home. With 1-for-1 deals and up to 58% off takeaway offers on ChopeDeals, you will be able to feast on all your fav' foods, such as Sinpopo's delish local delights and Man Fu Yuan's delectable bento boxes, at wallet-friendly prices from the comfort of your home! 
---
1-for-1 deals for takeaway
---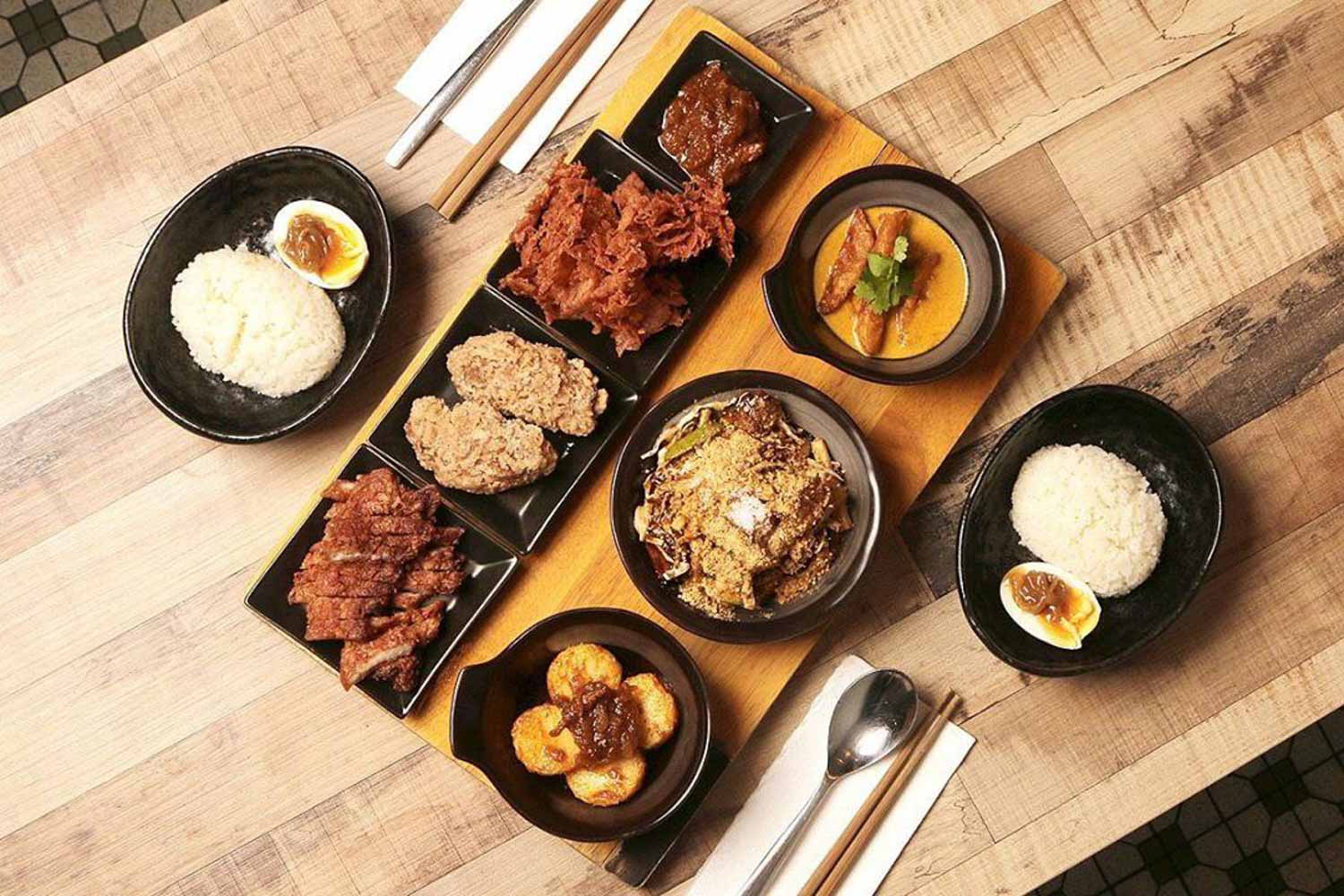 Image credit: @sinpopobrand
With these 1-for-1 deals, you can savour your fav' foods at half the price! Sinpopo's 1-for-1 deal on their 3 Course Set Menu goes at $38 (U.P. $76) and the dishes provide a tasty and unique twist on local favourites. The set comes with a choice of two mouth-watering mains such as Sinpopo Sliced Wagyu Hor Fun and Chargrilled Pork Chop, and also a choice of two sides such as Babi Toast and Potatoes And Curry. Finish your meal with two of their refreshing drinks, with favourites such as Longan Slushie and Katong Jelly available.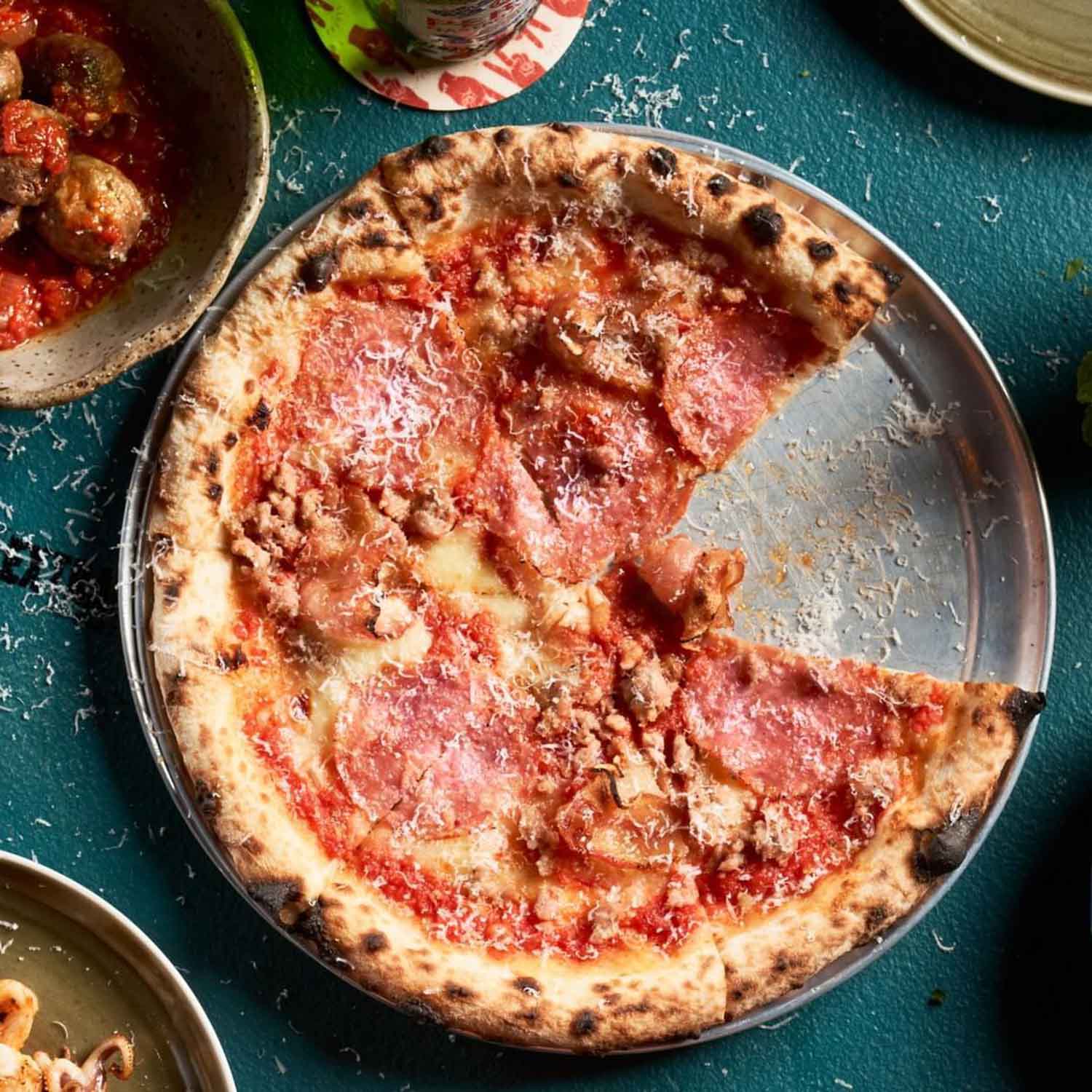 Image credit: @extravirginpizza
Pizza lovers will enjoy the deal at Extra Virgin Pizza. The pizza restaurant is having a 1-for-1 mains promotion that's going at $35.31 (U.P. $70.62). This exciting deal lets you select two mains from either the "Pasta" or "Handmade to Order" section of the menu. Get a taste of the classic Margherita pizza, creamy mac & cheese, or their fiery spicy prawn pasta.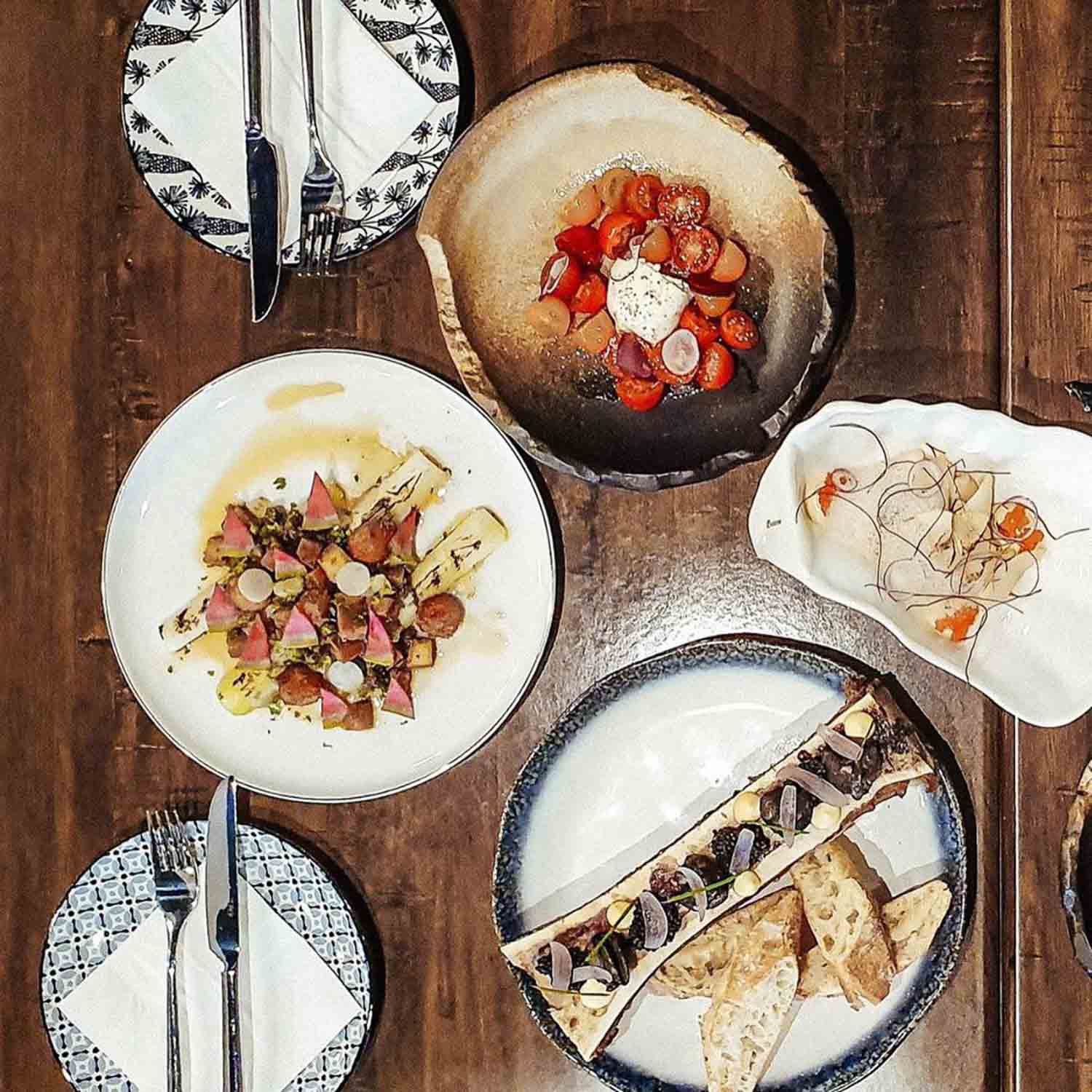 Image credit: @beurresg
Beurre's 1-for-1 Pasta & Rice Bowls are going at $25 nett (U.P. $55.80). Choose from a wide selection of pasta dishes, such as King Prawn Linguine and 36-Hours Braised Pulled Pork, and tasty rice bowls which consist of premium ingredients such as XO chicken thigh and black pepper Wagyu striploin.
You can get 1-for-1 deals at more restaurants including Ninethirty by Awfully Chocolate, Merdandy Bar & Cafe, Kitchen by Food Rebel, Gin Khao Bistro (Sentosa Cove), and Cajun On Wheels.
Get 1-for-1 takeaway deals here.
---
Discounted family set deals
---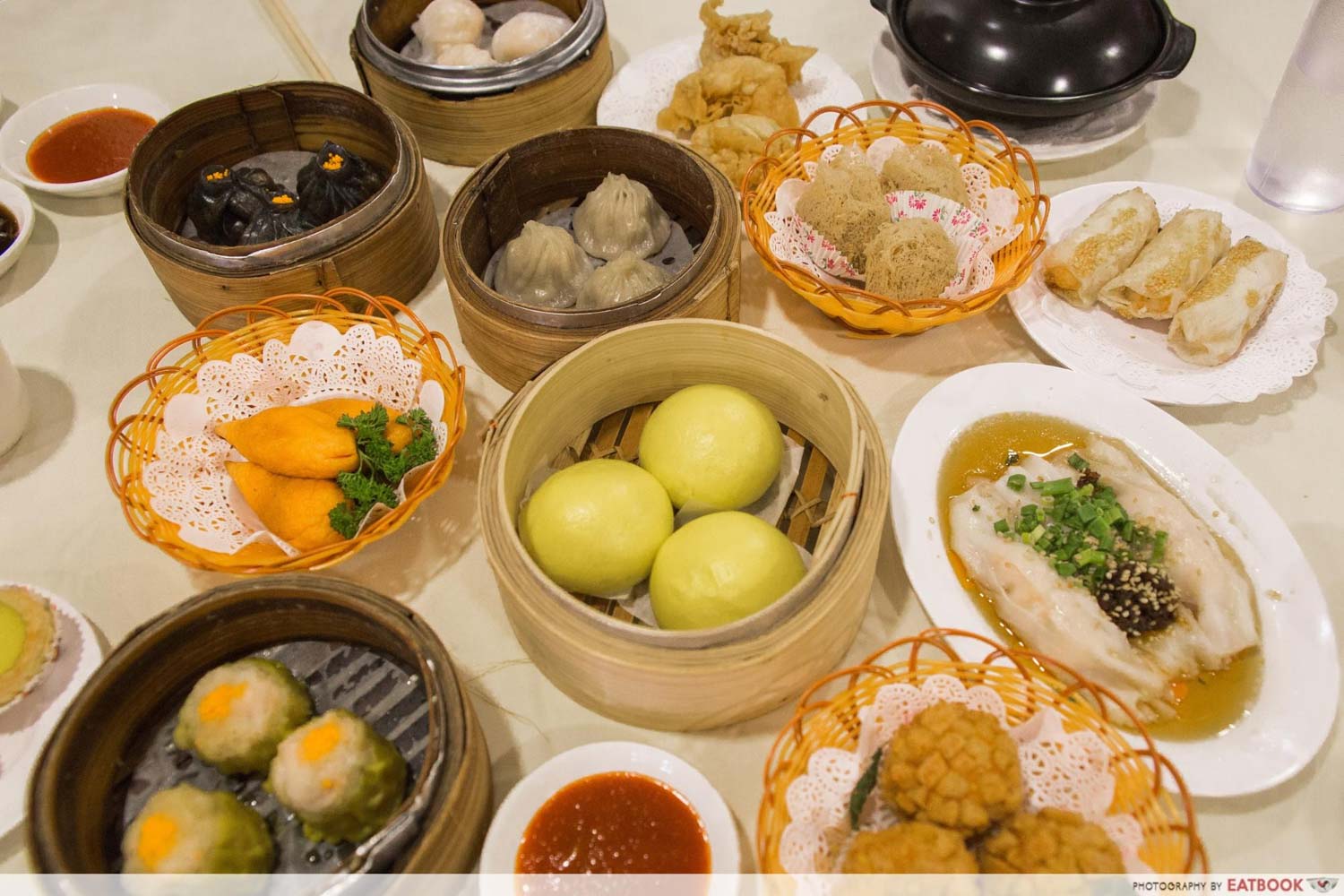 Since we are staying at home and spending more quality time with our fambam, these discounted family set meals will allow us to get the most bang for our buck. Yum Cha's Family Dim Sum Set ($53.40) (U.P. $87) features a delectable dim sum feast which includes fish roe siew mai, prawn and mango sesame fritters, and sweet and sour pork. This large spread is good for four people, and also comes with fluffy steamed white rice.
Flaming Don's Signature Takeaway Bundle For 5 is going at $45.90 nett (U.P. $87.20). It comes with five mains, such as Chicken Nanban Age Don and Gyuniku Cheese Don, and five drinks.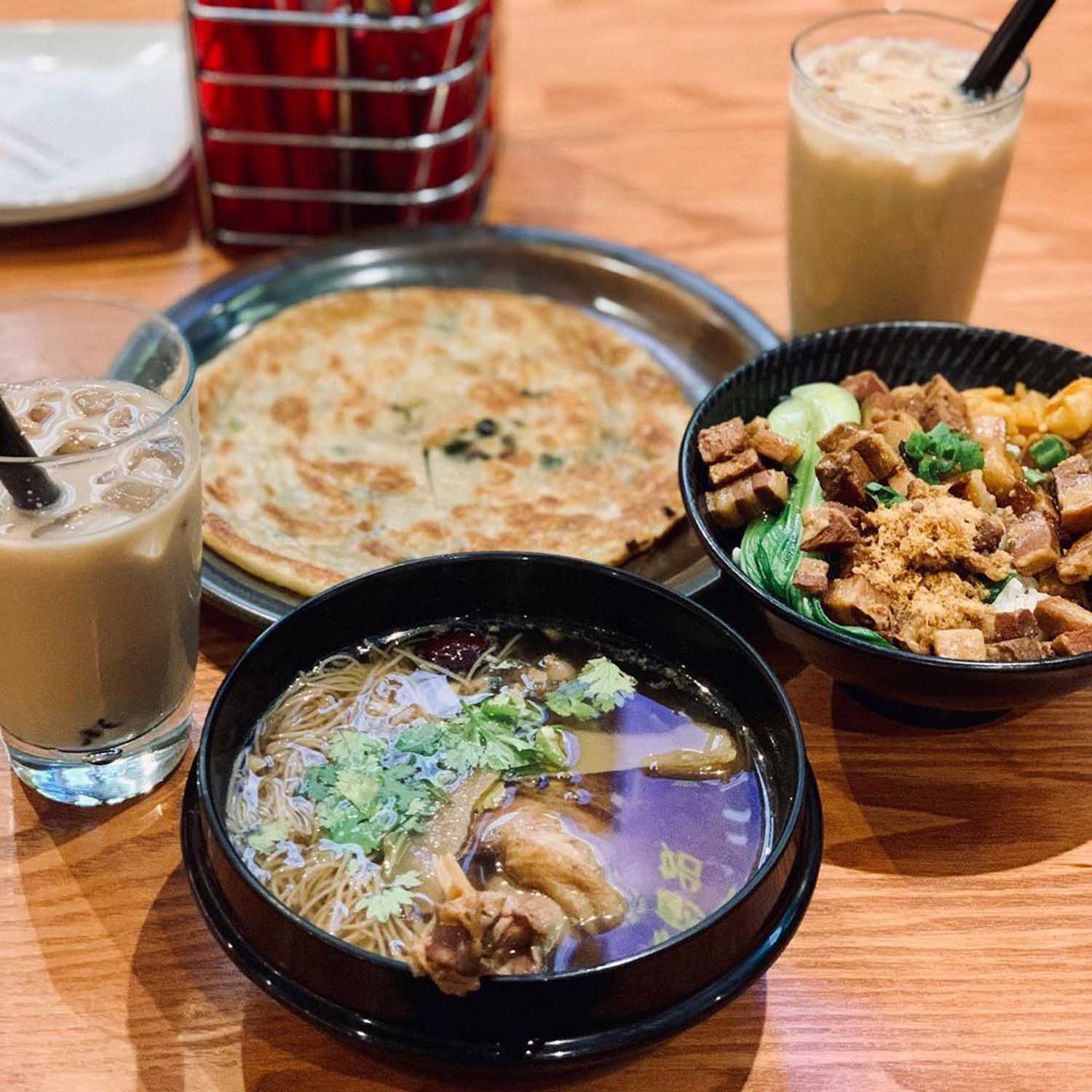 Image credit: @kimura_reiko
Enjoy tantalising Taiwanese fare with Eat At Taipei's Signature Takeaway Bundle For 5 at $45.90 nett (U.P. $80.20). The value-for-money Bundle For 5 comes with a choice of five mains, such as braised pork belly and Shilin crispy chicken chop, and five staples, which include steamed rice and plain porridge. They also come with five canned drinks.
Other discounted family set deals include Uncle Leong Seafood (Punggol), Camden Hill Restaurant & Bar, Prego, and Mister Wu (Chinatown).
Get takeaway family set deals here.
---
Discounted takeaway bento boxes and set deals
---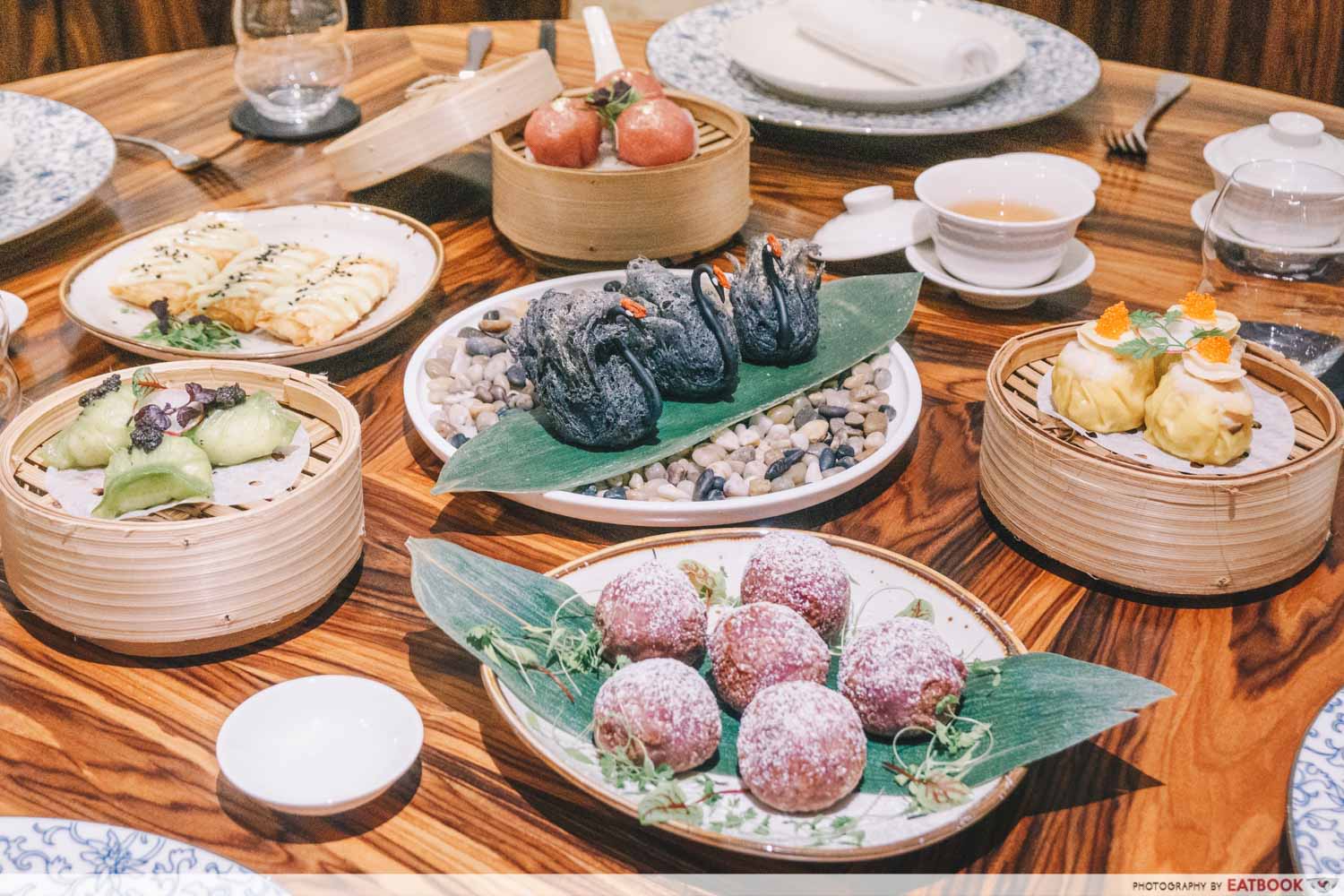 The Takeaway Bento Menu at Man Fu Yuan is going at $9 nett (U.P. $15). With Chinese, Western, vegetarian cuisines, and even sandwiches, there's something for everybody to choose from. You're entitled to free islandwide delivery if you purchase six bento boxes and above.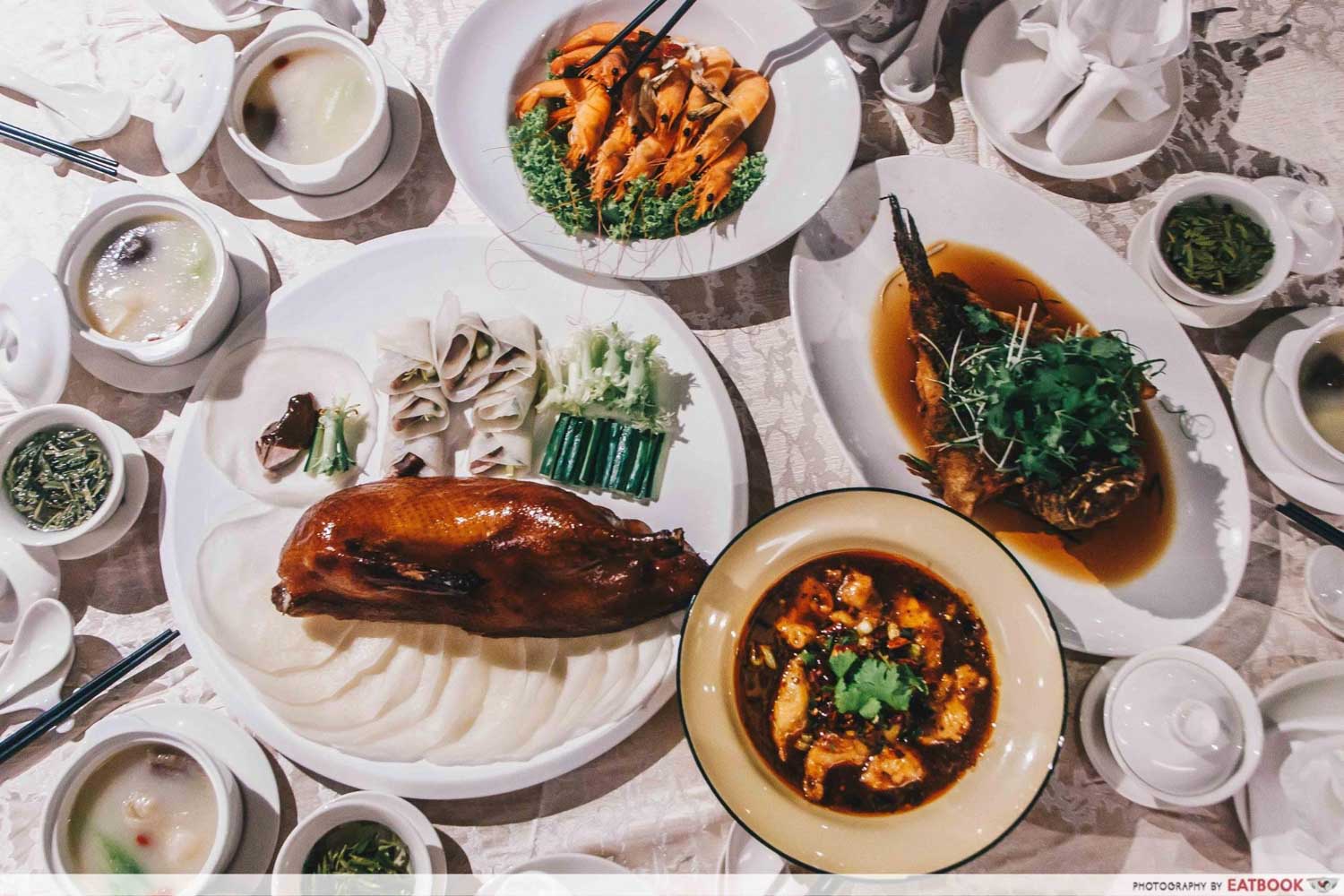 Si Chuan Dou Hua Restaurant's Signature Bento Box ($10) is a steal. Choose from eight different bento boxes, which consist of quality dishes such as Braised Beef Brisket with White Radish. To wash down all that delicious food, each bento box comes with a herbal tea of the day.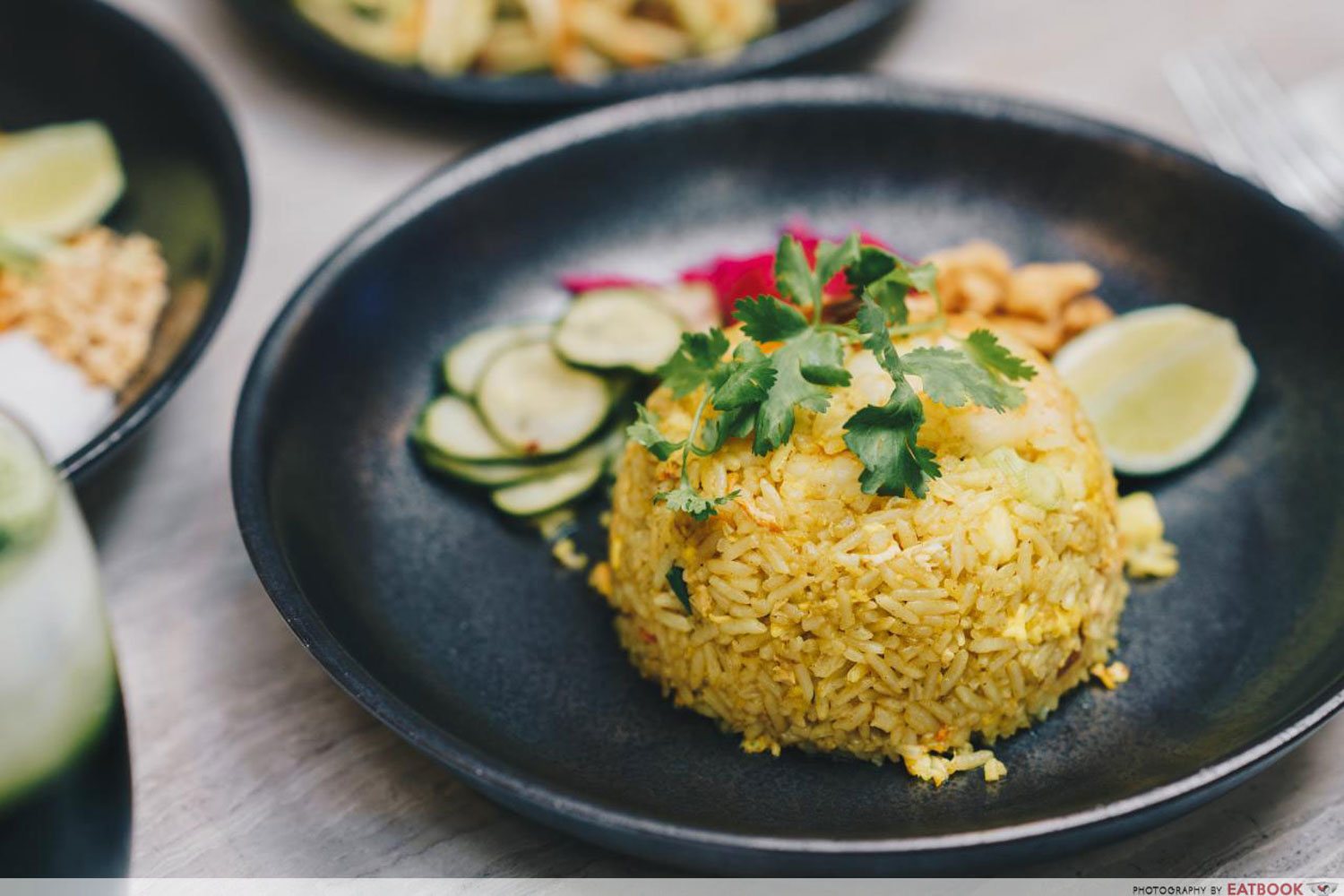 Thai food fans will love Bangkok Jam's Takeaway Bundle for 1 at $15.94 nett (U.P. $21.20). It comes with your choice of main, and either Homemade Lemon Tea or Classic Lemongrass Tea. For mains, choose from Thai delights such as yellow curry chicken and sweet and sour chicken.
You can get more discounted takeaway set deals at Wan Hao Chinese Restaurant, Oscar's, Gaijin Japanese Soul Food, Erwin's Gastrobar, and Bao Makers (Westgate) among others.
Get discounted takeaway set deals here.
---
Discounted cash vouchers for takeaway
---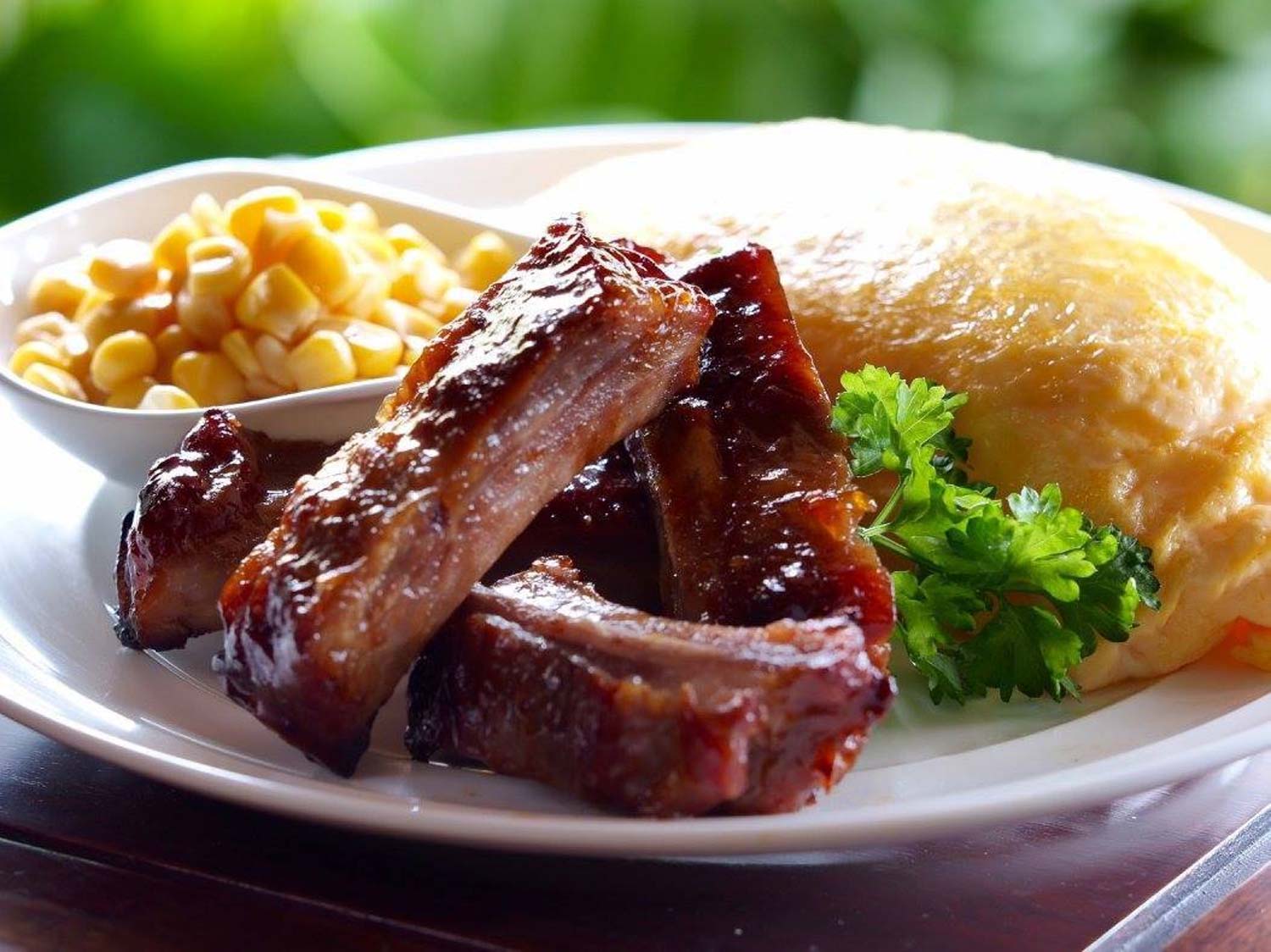 Image credit: BBQ Express SG Facebook page
Get $10 cash vouchers at BBQ Express with just $6.50. Use 'em on their barbecued meat delights such as tender chicken wings and luxurious honey-glazed pork ribs.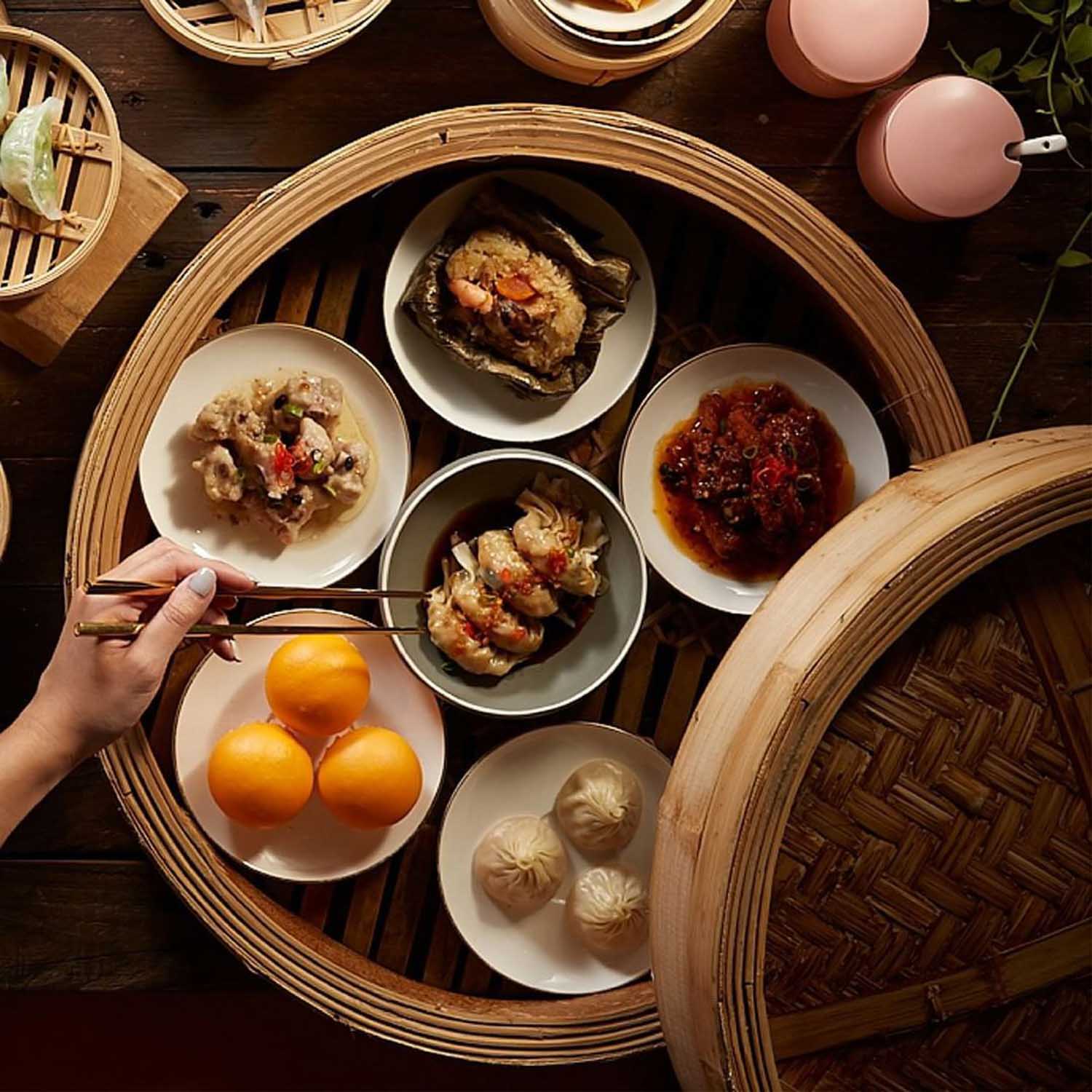 Image credit: @crystaljadesg
Crystal Jade Hong Kong Kitchen will be offering $30, $50 and $100 cash vouchers that cost $24, $40 and $80 respectively. These allow you to savour tasty Cantonese food such as Steamed Assorted Mushroom with Truffle Dumplings and Spicy Minced Meat Noodles.
Other discounted cash vouchers include Bakalaki Greek Taverna, LUKA @ Cross Street Exchange, and Home of Seafood.
Get discounted cash vouchers here.
---
Discounted fine-dining deals at home
---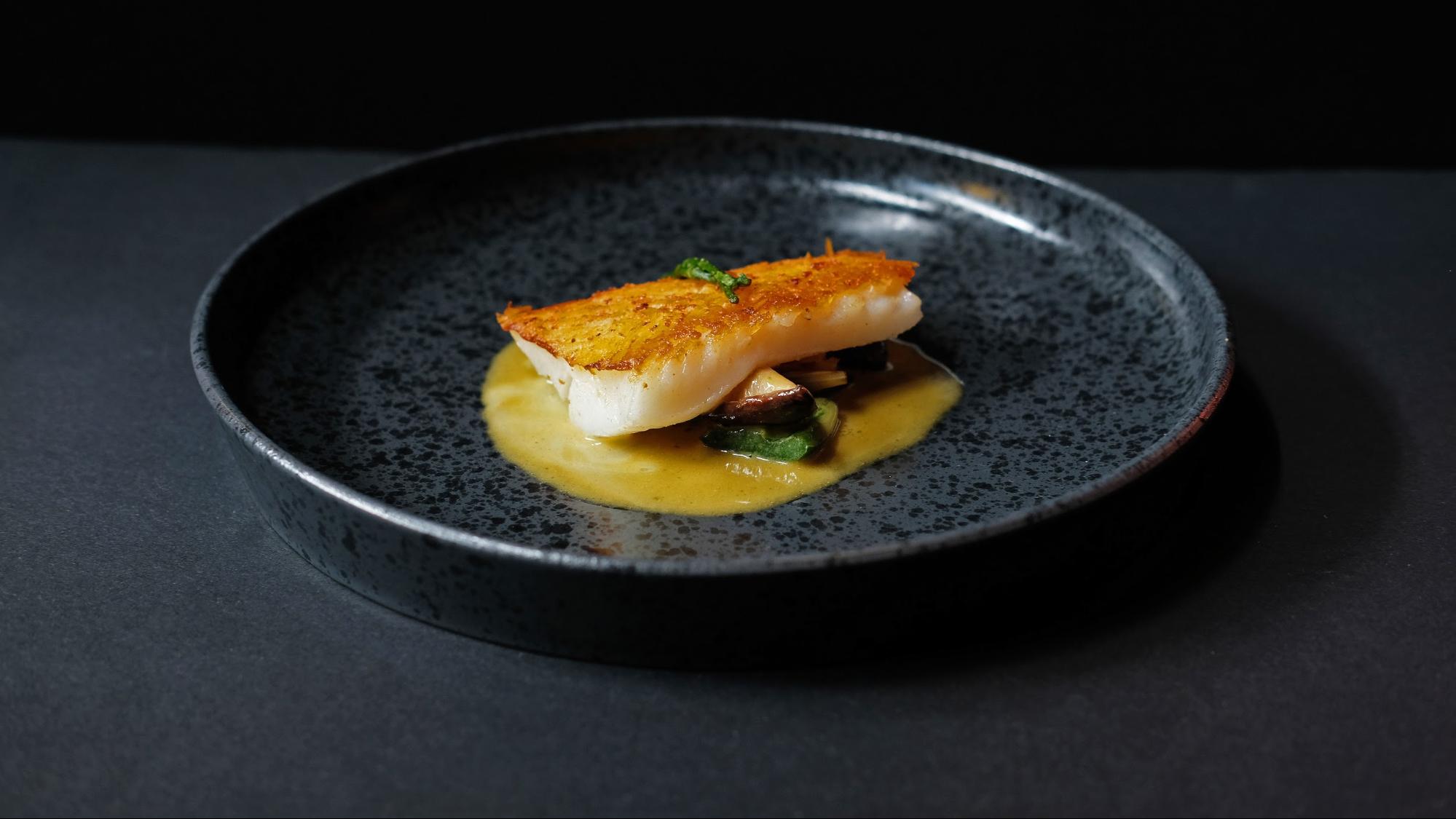 Image credit: @akirabacksg
Celebrating anniversaries or birthdays at home will be a fresh and joyous experience with these fine-dining deals. Feast on delicious meals that are sure to cap off any joyous situation with style. These atas restaurants are usually fully booked before the COVID-19 pandemic, so now's your chance to snag these deals at a more reasonable price. 
Get $30 and $60 cash vouchers at modern Japanese restaurant Akira Back for $24 and $48 respectively. Their crowd-favourites include Signature Mushroom Pizza and Line Caught Pacific Halibut. Do remember to order your food at least an hour before the scheduled collection time.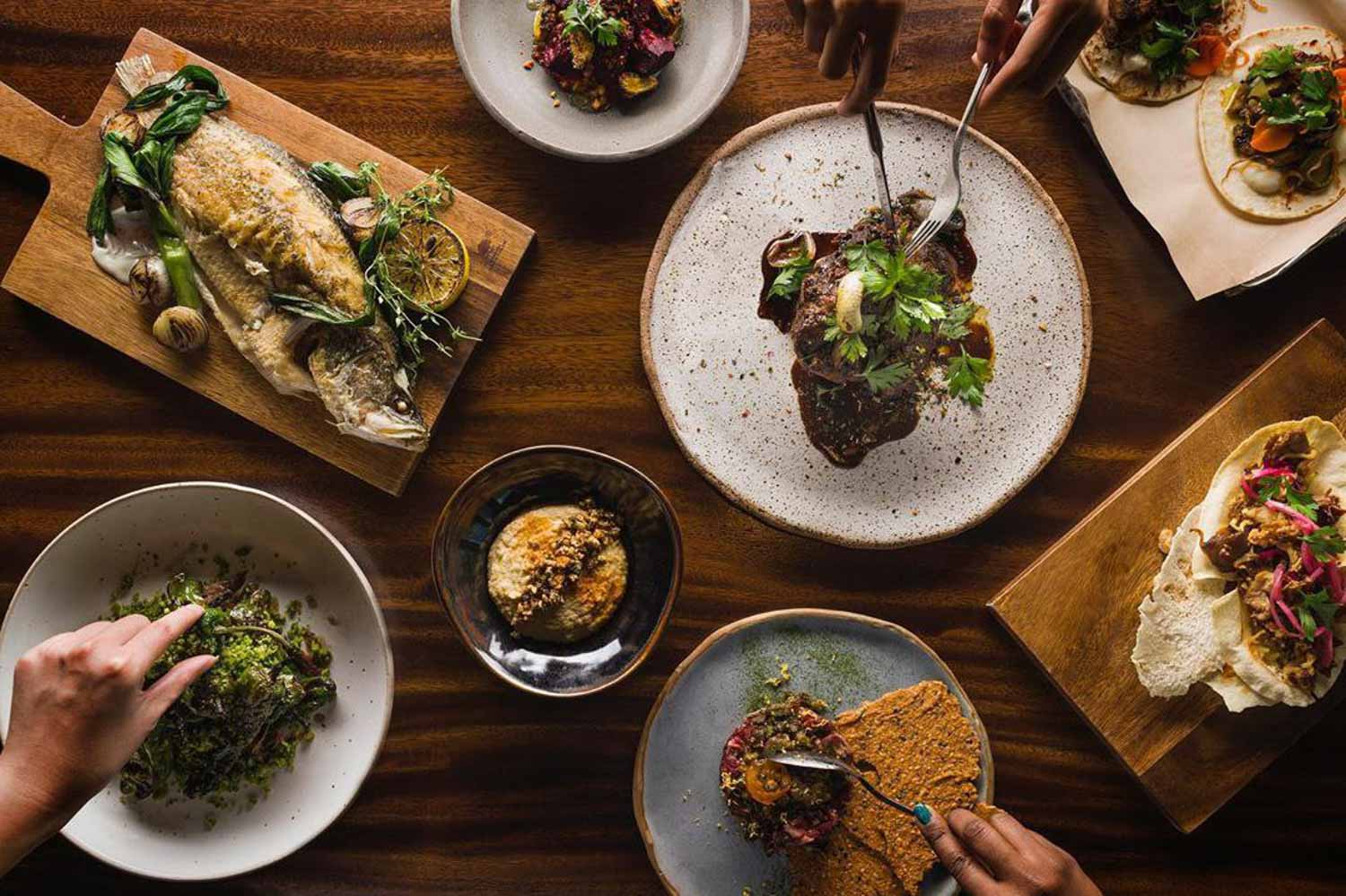 Image credit: @fatprincesg
Fat Prince's Signature Sets range from $80 to $160, for two and four people respectively. The set menu has a delectable selection of Middle-Eastern food, such as cashew hummus, half fried chicken and Kurdish fried duck. Your decadent meal experience can be completed with a bottle of house white or red wine for an additional $60, which entitles you to free delivery if you order the For Two set menu. Delivery is free if you order the For Four set menu.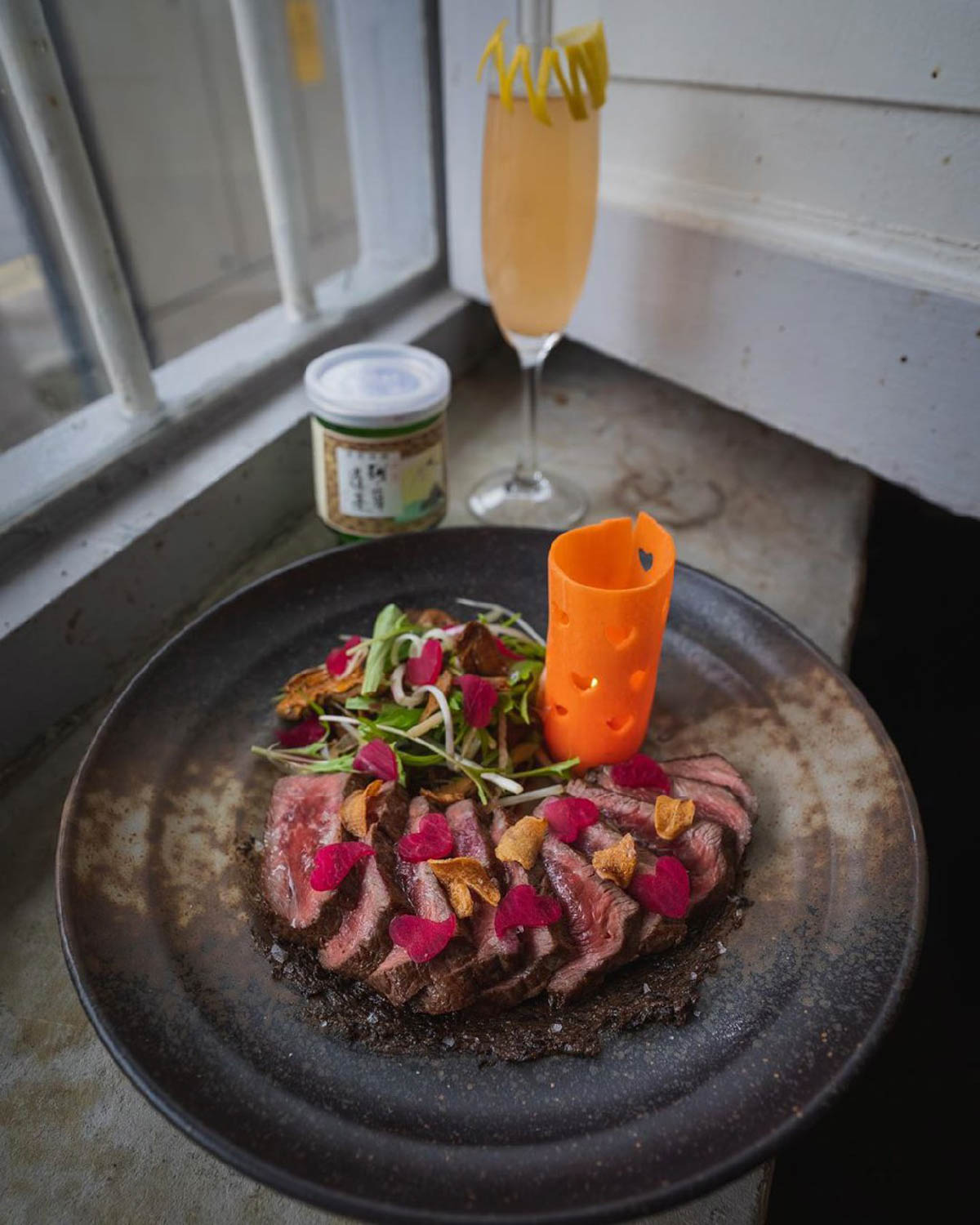 Image credit: @neonpigeonsg
Neon Pigeon's Couples Flock Sharing Set ($150) (U.P. $192.60) will add a nice touch to a romantic date night at home. This set features a smorgasbord of tasty items such as Wagyu Dumplings, Goma Crusted Snapper, and Smoked Baby Back Ribs. What's more, there's free delivery for each purchase of this set. 
Get discounted fine-dining deals here.
---
Score affordable takeaway deals on ChopeDeals
---
Getting takeaways seem to be the current status quo, and will pan out to be the norm over the next month or so. Instead of resisting this lifestyle change, we should embrace it as we're still able to feast on delicious food from all our fav' restaurants at more affordable prices! With that said, remember to practise safe distancing measures when you're out.
Diners who pay with DBS PayLah! on ChopeDeals will get an extra $6 off on all takeaway deals, with a minimum spend of $30. Simply key in the discount code "TAKEAWAY6" and purchase your deals with DBS PayLah! to enjoy the discount.
Snag these deals quick as this promotion ends on 31 May 2020, and it's only limited to the first 1,000 redemptions. Fastest fingers win! This promotion is applicable to both new and existing ChopeDeals users, and is valid for one-time use only.
If you're a new user, fret not. Navigating through ChopeDeals is as easy as pie. Just look for your desired voucher on their website or on the Chope app, then purchase it immediately. Before enjoying your discount, remember to present the voucher to a staff member. 
This post is brought to you by ChopeDeals.