---
About Churros
---
The origins of this European dessert is a fuzzy one, some claim that the Portugese brought a recipe for fried dough or our you tiao from their travels to Asia, while some believe that Spanish shepherds originally made it as a portable snack. One thing is clear though, it's delicious, and demand for it is hot in Singapore.
Churros have enjoyed something of a renaissance in recent times. Gone are the days where churros are eaten plain or with just icing sugar. Nowadays, churros are getting fancy, dressed in various coatings and sauces, and even coming in flavours with a local twist such as ondeh ondeh. Here's our shortlist of the 12 best churros places in Singapore.
---
1.Churro101 츄러스 "Better Than Boyfriend"
---
The latest offering in the churros scene in Singapore, Churro101 is actually a popular chain from Korea. They currently have two outlets in Singapore – the first in Bugis+ and the other in 313 Somerset. The open kitchen concept allows you to have a peek at how the wonderfully tasty churros are made, then instantly regret it after watching them get dipped in burning hot oil. Good news though, Churro101 does not use any butter in their churros, making it less sinful. They have gimmicky slogans such as "Better than boyfriend" and "Keep calm and eat churros", but truth be told, these churros do not need any of these gimmicks to sell themselves! Prices range from $3.30 for a plain churros to $7.80 if you want to pair your churros with soft-serve ice-cream.
Opening hours: Daily, 10am – 10pm
Address: 201 Victoria Street #04-01, Bugis Plus, Singapore 188067 / 313 Orchard Road #B3-49, 313@Somerset, Singapore 23889
---
2. Churros Factory
---
With as many as five outlets all over Singapore, Churros Factory is a convenient place to get your churros craving satisfied no matter  where you are.  They're renowned for their churros with a local twist – think pandan flavoured churros with Gula Melaka dip ($4 for 3 pieces, $7 for 6 pieces). Oh yeah, look out for their promotional flavours! Their latest special was a Seasalt Charcoal Churro with Caramel drizzle and ice-cream, and if you haven't tried it, you're missing out. If you're feeling the churro fever this holiday, check out their churros at Christmas Wonderland at Gardens by the Bay from 27th November through December. They will be selling a promotional flavour of strawberry cheesecake only at this event!
Opening hours: Daily, 1130am – 10pm
Address: 112 East Coast Road #B1-26, I12 Katong Mall, Singapore 428802 / 154 West Coast Rd #02-01, West Coast Plaza Singapore 127371/ 1 Woodlands Rd #01-25, Junction 10, Singapore 677899/ 180 Kitchener Rd #B2-K21, City Square Mall, Singapore 208539/ 3 Gateway Dr #B2-K2, Westgate Mall, Singapore 608532
---
3. Grub
---
Literally situated in a park, this is the best place to go for churros before burning off the calories by jogging around the scenic Bishan-Ang Mo Kio Park. The churros here are a signature dessert of Grub. It comes with two sauces- chocolate and a tangy crème anglaise. I prefer the latter for it's sweet and has a hint of vanilla. If you're a fan of something sweet or all things vanilla, this is the dip for you! Priced at $9, you get a substantial amount of churros. Hurry now, run along!
Opening hours: Mon – Fri: 11am – 3pm / 530pm – 1030pm, Sat – Sun: 9am – 4pm / 530pm – 1030pm
Address: 510 Ang Mo Kio Ave 1, Singapore 569983
---
4. 2am Dessert Bar
---
This is the place for a romantic date. The dimly-lit eatery touted as a bar that serves dessert has a nice ambience. The churros here cost a reasonable $5, but if you want to impress your date, order the chocolate dipping pots together with the churros. The pots come in three various flavours – dark chocolate salted caramel, milk chocolate tonka, and white chocolate lavender. Each flavour costs $6.
Opening hours:  Tue – Fri: 3pm – 2am, Sat – Sun: 2pm – 2am
Address: 21a Lorong Liput Singapore 277733
---
5. Max Brenner
---
Max Brenner is better known for their chocolate, and if there's one thing that goes well with churros, it's chocolate. Their Crystal Sugar Churro Fondue is a heavenly rendition of churros served with muddled raspberries and a choice of two dips among pure dark, milk or white chocolate. This is the most pricey option on this list at $16.
Opening hours: Mon – Thu: 10am – 10pm, Fri – Sat: 10am – 11pm, Sun: 10am – 10pm Mon – Thu: 10am – 1030pm, Fri – Sat: 10am – 1130pm, Sun: 10am – 1030pm
Address: 1 Harbourfront Walk #01-116 VivoCity, Singapore 098585 and 8 Raffles Avenue #01-06/08, Esplanade Mall, Singapore 039802
---
6. Common Man Coffee Roasters
---
One of the most popular cafes for brunch and coffee among Singapore's café-going crowd, Common Man Coffee Roasters also serves a mean churro. Aptly named Common Man Churros ($12), the sugar-dusted churros are soft and fluffy on the inside with a doughy texture that comes with a luscious and rich chocolate sauce.
Opening hours: Daily, 730am – 6pm
Address: 22 Martin Road #01-00, Singapore 239058
---
7. Alegro
---
Craving for churros in the middle of the night? Having a sweet tooth after partying? This is the place for you! Situated in the heart of the nightlife scene in Clark Quay and open till 4am on Fridays and Saturdays, you can get your churros fix after burning those calories on the dance floor or if you're feeling the post-party munchies. 
Opening hours: Mon – Tue: 630pm – 230am, Wed – Thu: 630pm – 330am, Fri – Sat: 6pm – 4am, Sun: 7pm – 230am
Address: 3D River Valley Road #01-13, Clarke Quay, Singapore 179023
---
8. Back Alley
---
Back Alley is a pop-up stall that appears mostly in the heartlands and in pasar malams, offering our traditional pasar malams a more indulgent dessert. They will be at 113 Tras Street from 22nd November to 7th December and opposite West Coast Plaza from 28th November to 13th December. Their offerings include pandan, matcha, and oreo flavours at $4.50 each. Chocolate, caramel and condensed milk can be added for $0.50 each. Follow them on Facebook for the latest updates.
---
9. Zulos
---
This Muslim-owned café serves churros, waffles and milkshakes. Their churros feature a wide array of toppings. Prices start from $4 and they have a variety of flavours available. Good news, they recently started opening on Mondays as well! No more Monday blues for me!
Opening hours: Daily, 3pm – 10pm
Address: 612 Clementi St 1 #01-288 Singapore 120612
---
10. Bakes and Crafts
---
This brand has no physical stall. Instead, it has an online store that sells churros as well as other confectionaries. In addition, it does pop-up events. Recently, they were at the SG Heart Map Festival at the Marina Bay floating platform and Illumi Run. Their churros are usually separated into three types – Barcelona (churro bites with sugar), Madrid (churro bites with choice of sauce), and Singapore (pandan churro bites with gula melaka dip). Bakes and Crafts have a regular following who keep track regarding their whereabouts and what event they will be at next. Prices vary depending on the event, from $4.20 to $5. Follow them on Facebook for the latest updates.
---
 11. Guzman Y Gomez Star Vista
---
Guzman Y Gomez is actually a Mexican taqueria serving casual Mexican fare. They specialise in tacos and burritos. Currently they have outlets in three locations – Asia Square Tower 2, Chevron House and The Star Vista. The latter being the latest outlet, and the only outlet serving churros. Their churros are fried to order, rolled in cinnamon sugar and served with their own indulgent Dulce de Leche (caramel) dipping sauce. What's more is it is only $2.85 for 2 sticks. Definitely value for money!
Opening hours: Mon – Fri: 10am – 830pm/ Mon – Fri: 1030am – 830pm/ Mon – Sun: 1030am – 930pm
Address: 12 Marina View #02-11, Asia Square Tower 2, Singapore 018961/ 30 Raffles Place Unit #B1-07, Chevron House, Singapore 039803M/ 1 Vista Exchange Green #01-32, The Star Vista, Singapore 138617
---
12. Chulop By The Syarifs
---
Located in the new East Village Mall, it occupies a cute little stall hidden in a corner. But don't worry, it's easy to find once you spot the long line of patrons queueing up to get their churros. The stall is a cart-style decorated with a Volkswagen wheel in front. For $3.90, you get three pieces of chunky churros along with a dip of your choice. The churros are fitted into a cute glass jar that's perfect for you instagrammers. 
Opening hours: Daily, 12pm – 10pm
Address: 430 Upper Changi Road #01-93, East Village Mall Singapore 487048
---
Churro addicts unite!
---
More and more stalls are popping up, from well-known overseas brands to local start-ups and pop-up stores, giving Singaporeans more choices to choose from. We are definitely spoilt for choice! Let's try all these sweet pleasures, one churro at a time.  
written by Jonathan Ho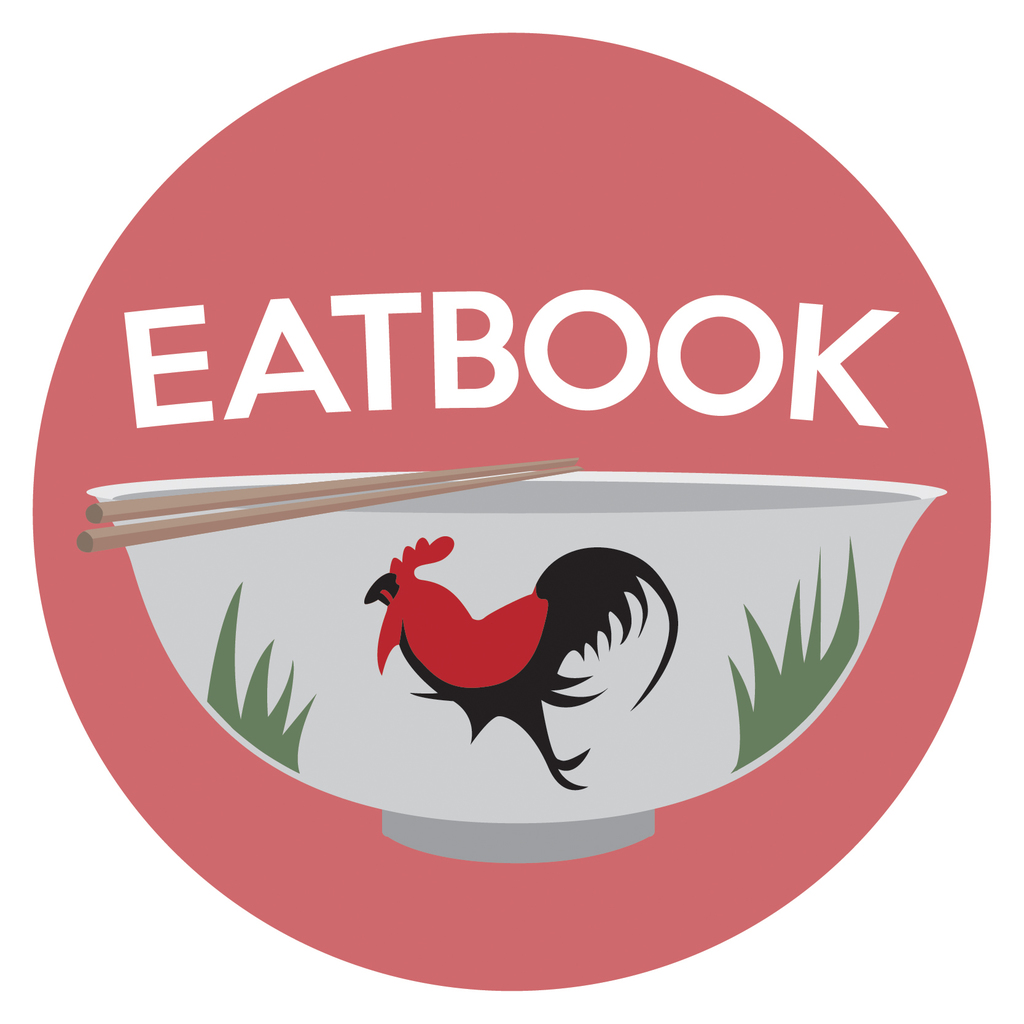 Drop us your email so you won't miss the latest news.