Cing Tea Taiwanese bubble tea in Tanjong Pagar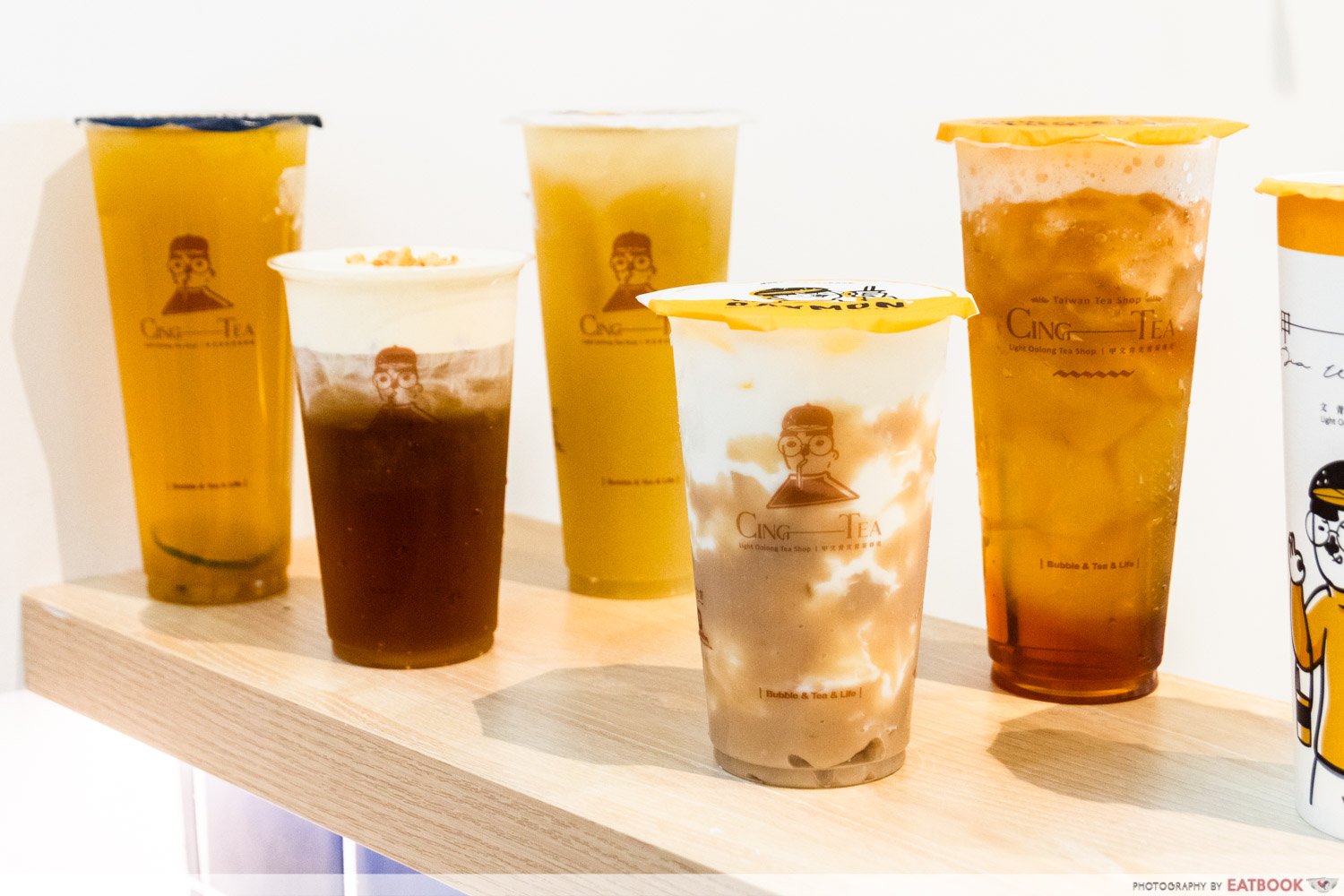 Bubble tea fans, we have good news. Cing Tea, which originated from Taiwan, has made its way to Singapore's shores at Tanjong Pagar's Icon Village. If the name seems familiar, it's because their OG store is located in Taiwan's largest night market, Feng Chia, in Taichung, Taiwan. 
Taiwanese Bubble Tea Cafe Don't Yell At Me To Open In Singapore, Has Tiramisu And Wintermelon Milk Tea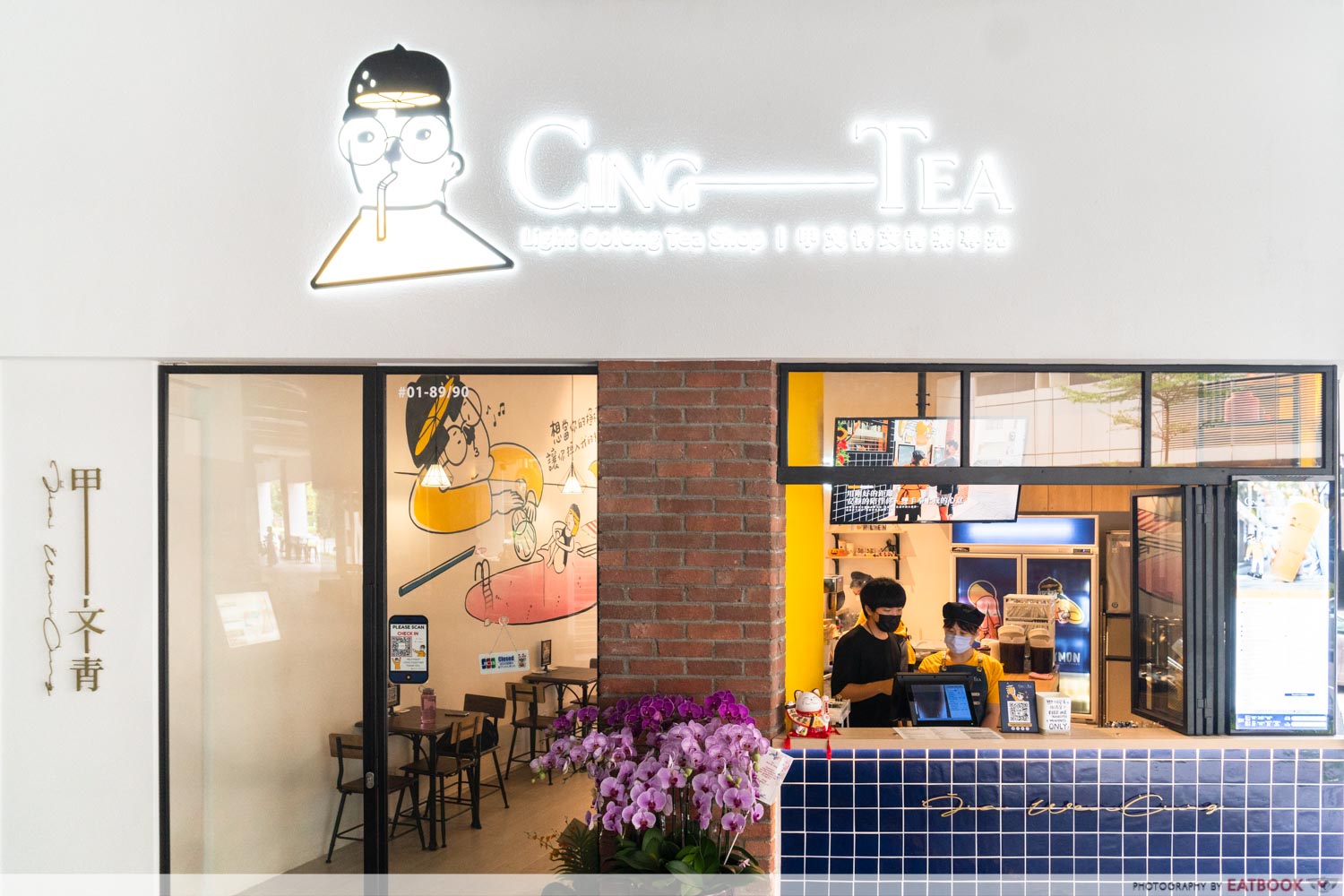 If you have tried their BBT during your visit to Taiwan, do note that the Singapore menu features slightly different drinks. Fret not, as their famed Oolong items are still available! So, if it's your first time here, go for their Oolong Tea ($2.50/$3.30), Oolong Tea Latte ($4/$5), and Oolong Milk Tea ($3.40/$4.50).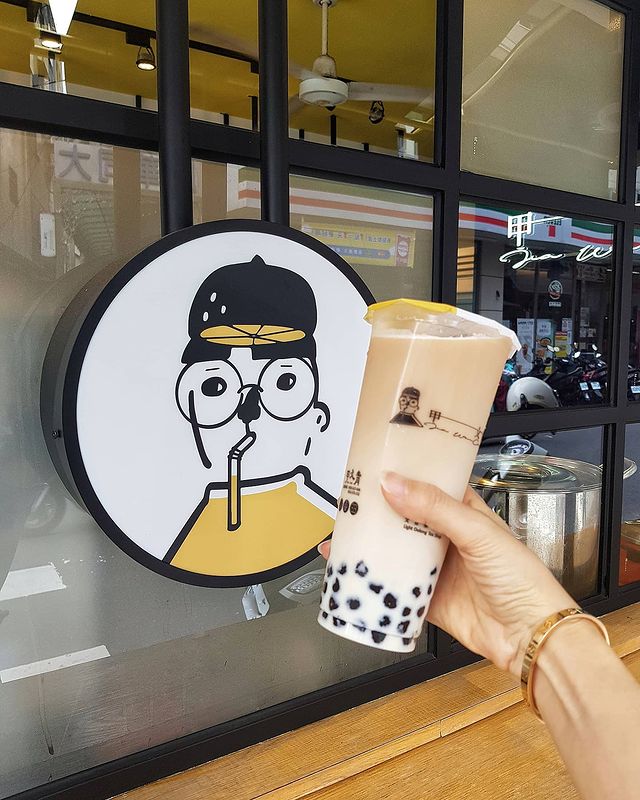 Image credit: @antibes_fashion
Aside from Oolong tea, Cing Tea also offers Black Tea ($2.50/$3.30) and Jasmine Green Tea ($2.50/$3.30). For simple and classic drinks, check out the beverages from the Taiwan Tea and Milk Tea Series, which include drinks such as Bubble Milk Tea ($4/$5), Milk Tea ($3.40/$4.50), and more. These are available in two sizes, with adjustable sugar and ice levels.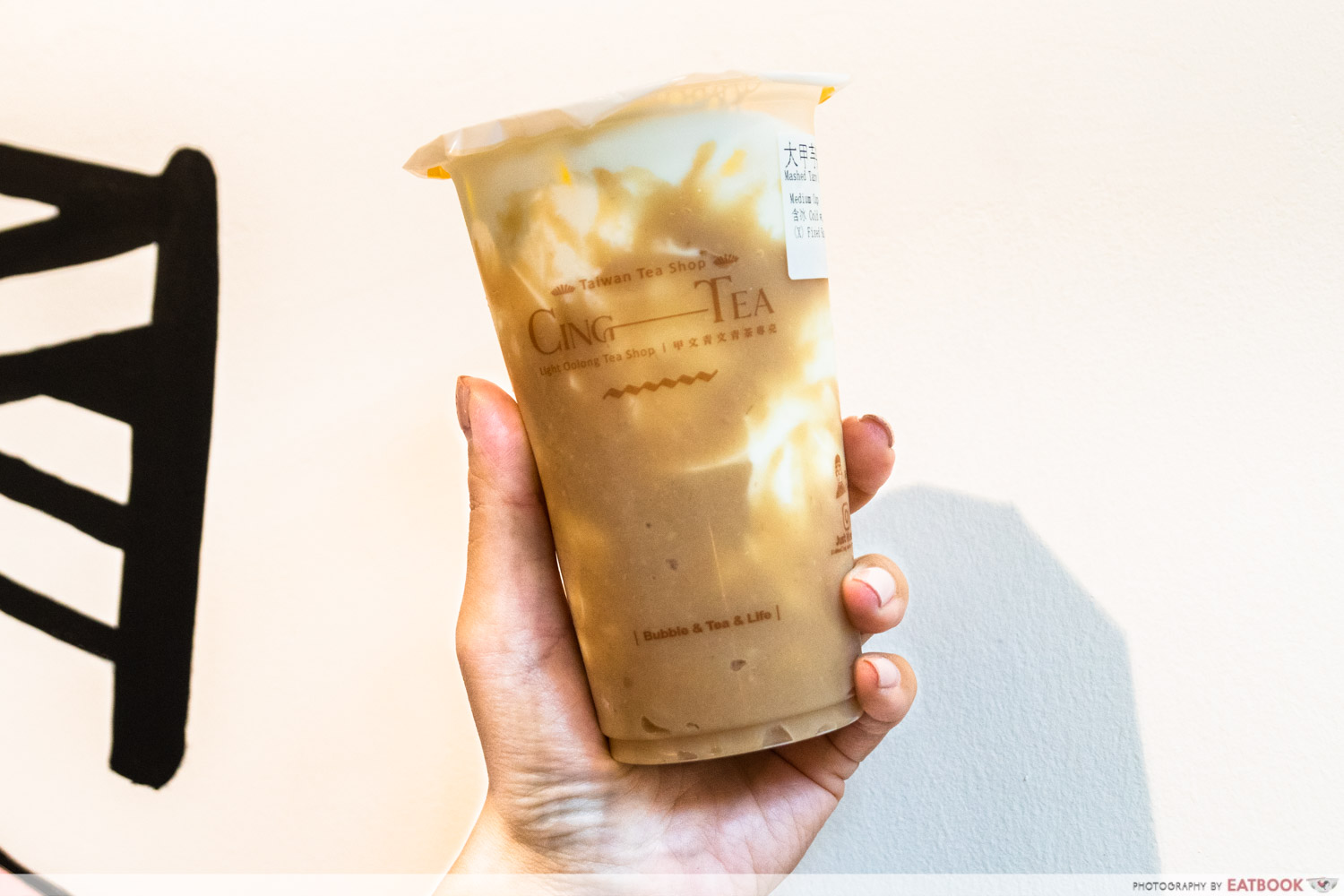 If you are a fan of orh nee, you will be glad to know that Cing Tea also offers taro items such as the Mashed Taro Milk ($5.60) from their Latte Series, and taro toppings such as Taro Ball ($1.20/$1.60) and Mashed Taro ($1.20/$1.60). Everything at Cing Tea is made fresh on the premises, with the taro being painstakingly steamed and mashed each day.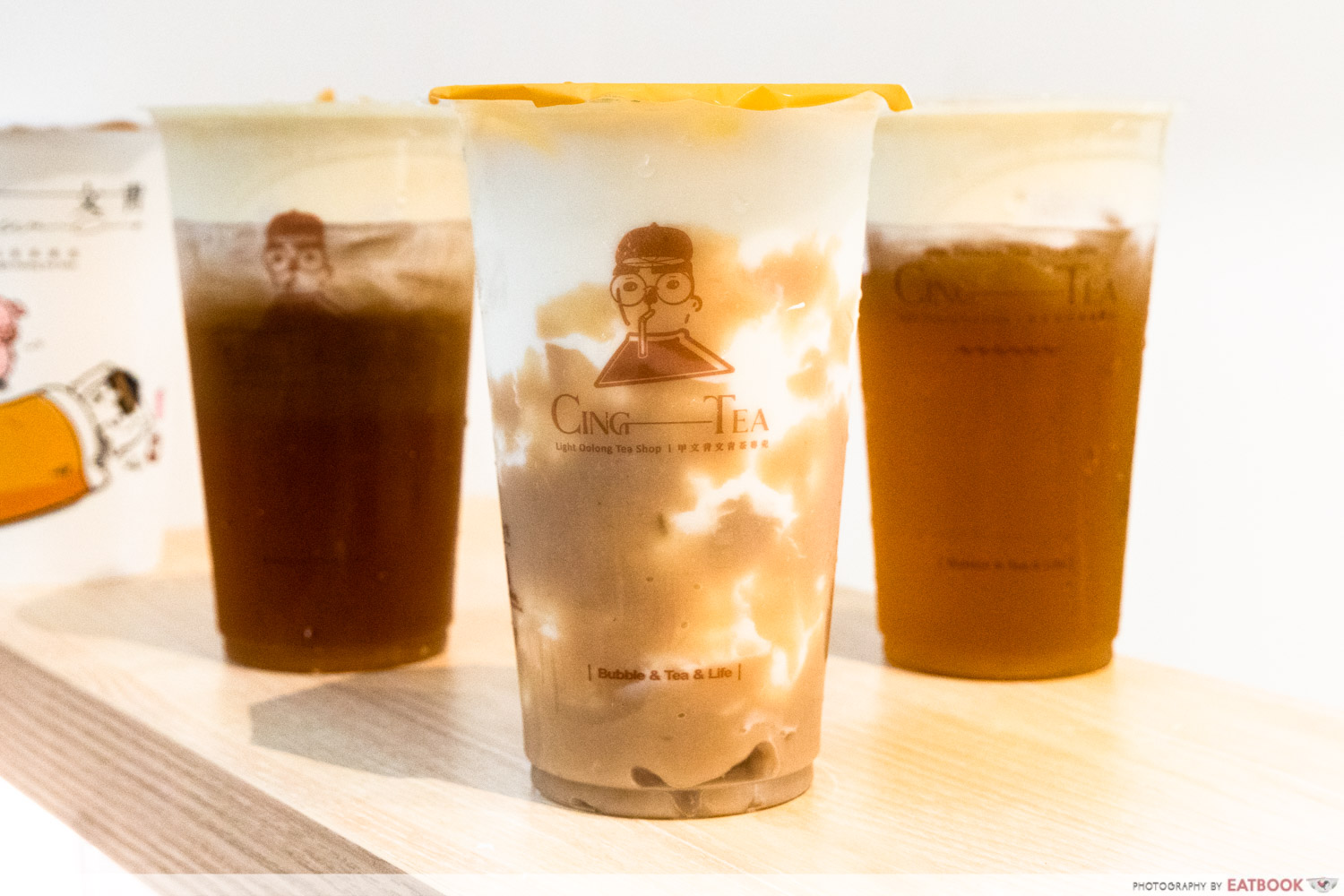 Alternatively, there's also the Cheesy series, which tops Cheesy Oolong Tea ($3.50/$4.30), or Cheesy Winter Melon Tea ($3.50)—we recommend going for the former without sugar so you can appreciate the toasty notes of oolong, while the latter drink has a well-balanced, natural sweetness from the gourd. What stood out about the house-made cheese foam was its dense creaminess, and savouriness, which added depth to the teas.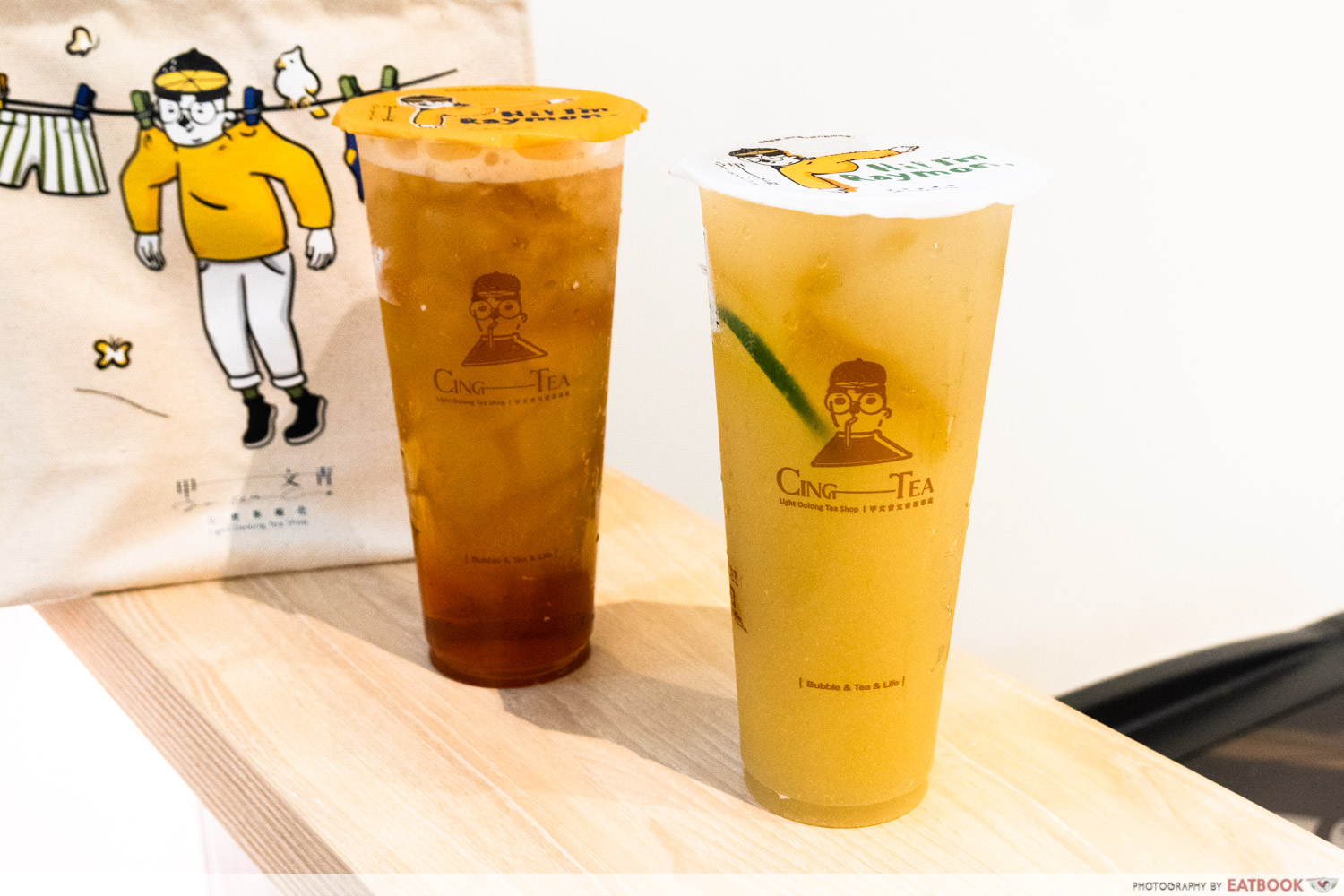 Those who are feeling adventurous can dive straight into Cing Tea's Raymon's No.1 and Raymon's Special Series, which features a range of fruity concoctions. For something refreshing, consider the Guava Lemonade ($4.50/$5.50), Honey Lemon Tea with Jelly ($5.80), or Watermelon Lemonade ($5.50/$6.50). Alternatively, go for the lightly tart Grape Vinegar with Jelly ($5.80), filled with chewy, slightly bitter Cing tea jelly cubes.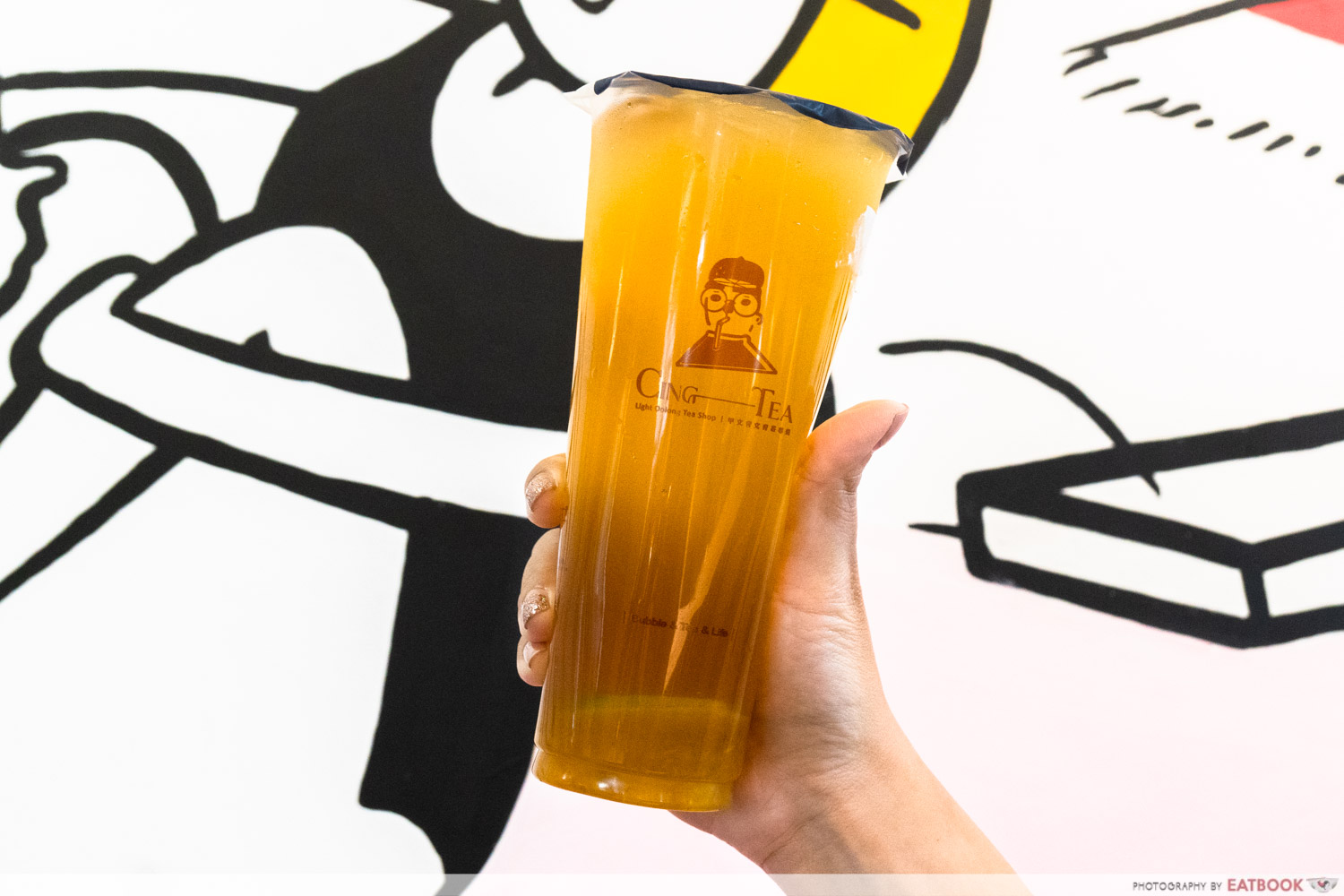 There's also the Cing Fruit Tea ($5), which features their house-special Cing Tea, a tea that's less astringent than your regular tea beverages. Here, it's steeped with fresh fruit and is unsweetened.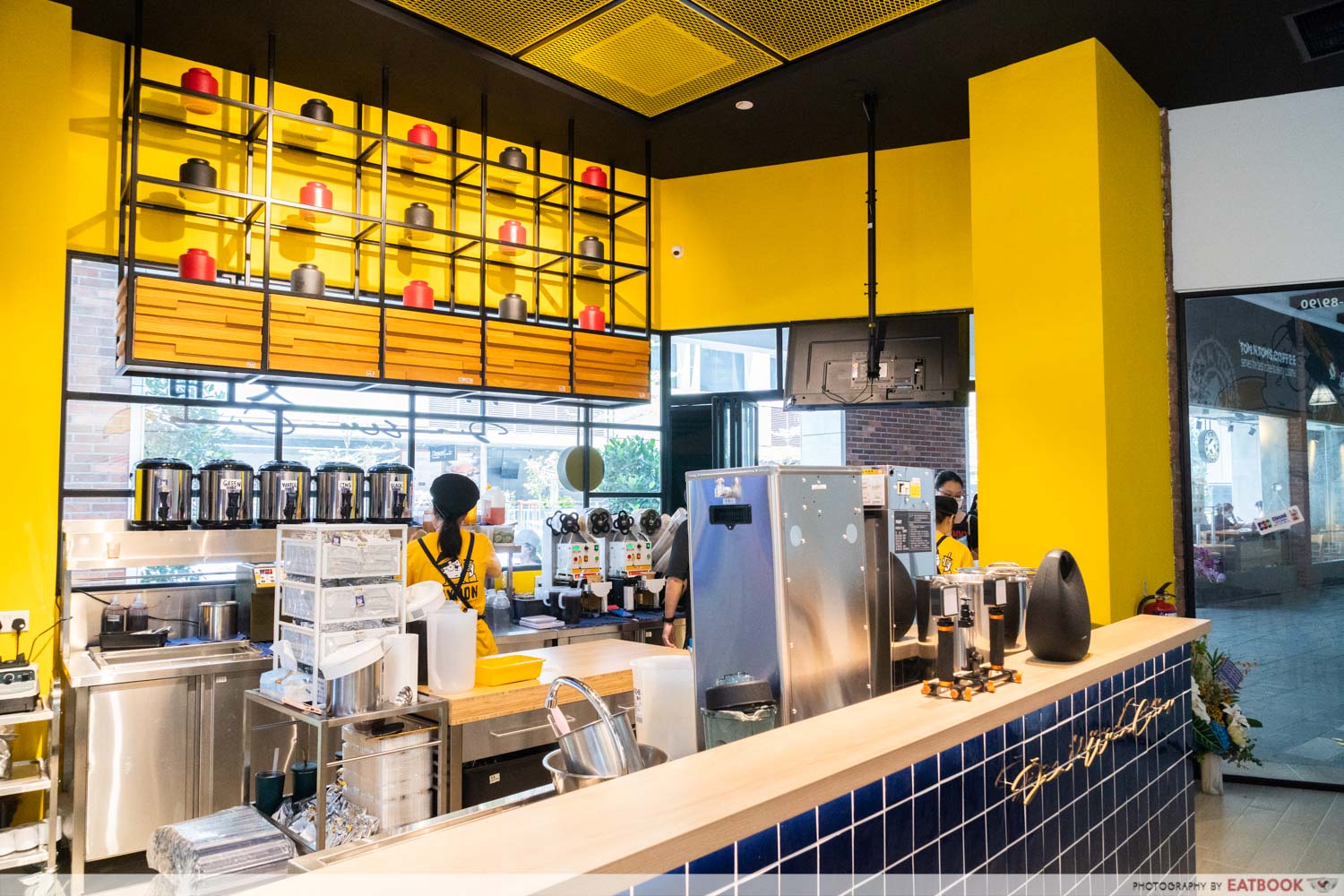 Cing Tea's menu also includes waffles ($5) and assorted ice creams ($3.80), which will be launched at a later date. If these pique your interest, be sure to follow their Facebook page and Instagram page for more updates. 
If you are looking for more Taiwanese BBT brands, check out Don't Yell At Me, which is scheduled to open at the end of this month at Orchard Central. Alternatively, check out The Ice Cream Bar—a famous Malaysian ice cream store that offers boozy ice cream flavours. 
Address: 12 Gopeng Street, #01-89/90, Icon Village, Singapore 07887
Opening hours: Daily 11am to 10:30pm
Website 
Malaysia's Famous The Ice Cream Bar Opens In Singapore With Alcoholic Ice Cream And Waffles