Delicious coriander butter cake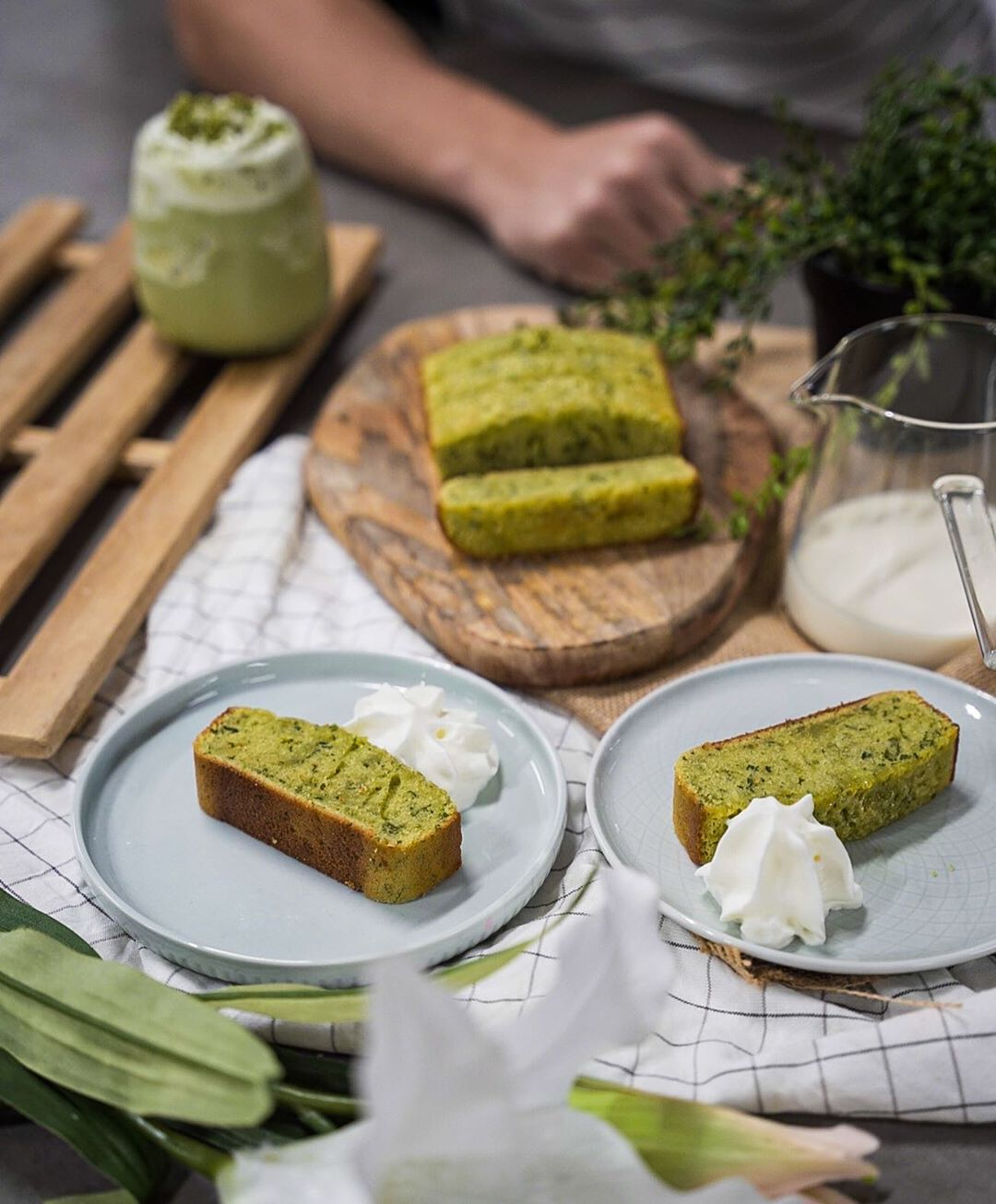 Image credit: @chiaraang
As fragrant wafts of our Coriander Butter Cake drifted into the nostrils of hungry colleagues in the office, what was meant as an April Fools' joke for Eatbook's TikTok soon became a legit recipe to share. Without disclosing the secret ingredient, many in the office—including veggie-haters—nodded in approval as they wiped off the thickly sliced cakes.
If you're #TeamCoriander, and hope to share the aromatic joy of this Coriander Butter Cake, head down to the bottom of the article for the full recipe.
---
The process
---
Start off by preheating the oven at 175 degrees Celsius. If your oven is a simpleton like my lower-end one at home, it might be missing an auto preheating setting. Just make sure both the heating elements at the top and bottom are switched on and you're good to go.
Give the flour a good sift so that it will mix easily with the other ingredients, especially the coriander.
Next, give the coriander stalks a good rinse, remove its roots, and blend everything on high speed. Add a dash of water if you're having trouble blending.
For more potency, we dumped the entire bag of coriander into the blender. Just 50g, which is the entire bag, is enough for people who hate the herb to tell that it was added into our cake. However, there were also many who tasted it and had no clue what kind of herb was used. Feel free to multiply the amount of coriander according to how you're feeling that day.
Once blended into a pulp, combine it along with the sifted flour, sugar, milk, and melted butter into a bowl before giving it a good mix.
In a separate bowl, combine eggs, vanilla essence, salt, and baking powder and beat using a whisk or hand mixer at medium speed. After it turns into a pale yellow colour, add in the green mixture and fold them until well-combined.
Grease a cake tin with butter before pouring in the coriander-spiked batter. Bake the butter cake in the preheated oven at 175 degrees Celsius for 30 minutes, and you'll get a fragrant, dense, moist, and deliciously good coriander butter cake.
Freshly baked, warm butter cakes are best consumed immediately. But if you have someone in mind to prank after the end of Circuit Breaker, store the cake for at most three days at room temperature, or one week in the fridge. Cover it with cling wrap and place it in the fridge so that it doesn't dry out!
For those itching to experiment on more recipes at home, try out our recipe of the mouth-watering Gotcha Pork Roast that is inspired by the popular Japanese anime "Food Wars". If you're hankering for a fancy drink at home, the Dalgona Speculoos Milk is an easy one to whip up, and is great for non-coffee drinkers who are missing out on the Dalgona Coffee trend.
Follow us on TikTok for more easy recipes!
---
Coriander Butter Cake Recipe
---
Yield: Serves 10
Cooking time: 45 minutes
Ingredients:
1½ cup plain flour
1 cup sugar
¾ cup milk
½ cup melted butter
50g coriander
3 eggs
1½ teaspoon vanilla essence
¼ teaspoon salt
1½ teaspoon baking powder

Directions:
Preheat the oven at 175 degrees Celsius.

Sift the flour.

Blend the coriander on high speed until it becomes a pulp. 

Combine flour, sugar, milk, melted butter, and coriander pulp in a bowl and give it a good mix.

In a separate bowl whisk eggs, vanilla essence, salt, and baking powder using a whisk or hand mixer at medium speed.

Add the egg mixture into the coriander mixture and fold gently until well combined.

Grease the cake pan and pour in the batter. Bake for 30 minutes. Use a toothpick to check for doneness and serve.
Feature image adapted from @chiaraang and @mystrysoni's posts.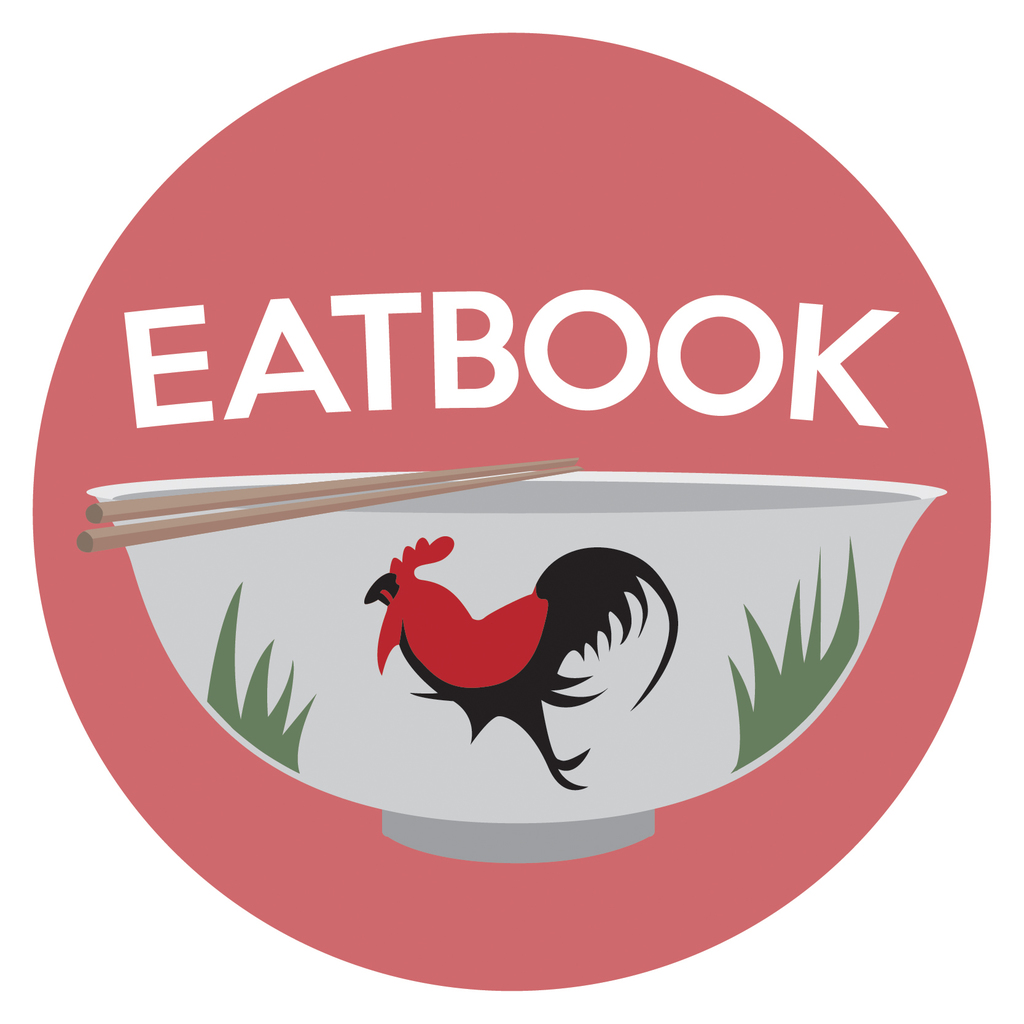 Drop us your email so you won't miss the latest news.