Dalgona Speculoos milk for those with a sweet tooth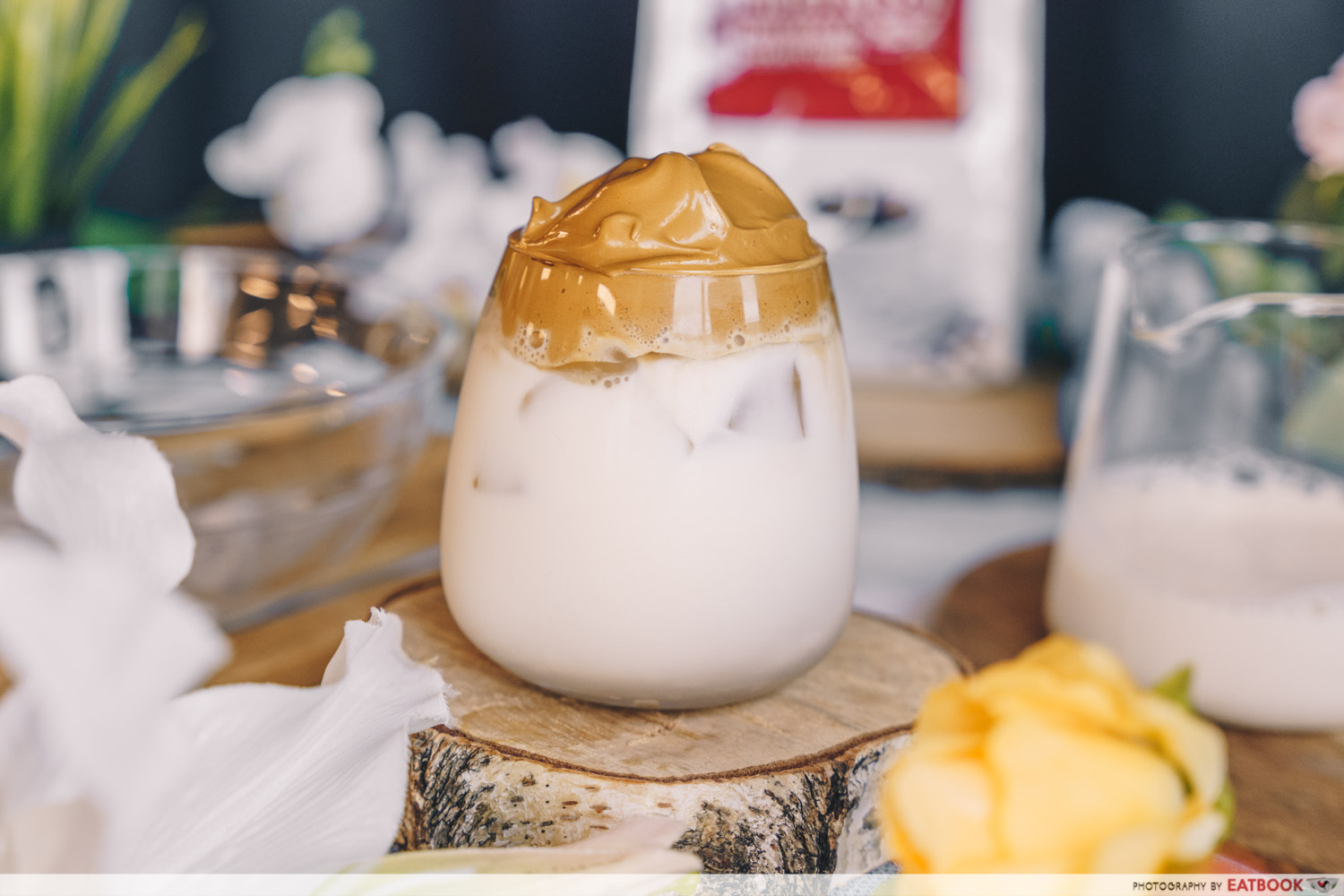 The Dalgona coffee trend took the internet by storm with videos and pictures of it peppered all over Instagram, Facebook, YouTube, and even TikTok. We love nothing more than a simple, foolproof recipe that can be easily recreated at home, and this one is a prime example. We even tweaked it further to make a Dalgona Speculoos milk drink for those who can't tolerate caffeine.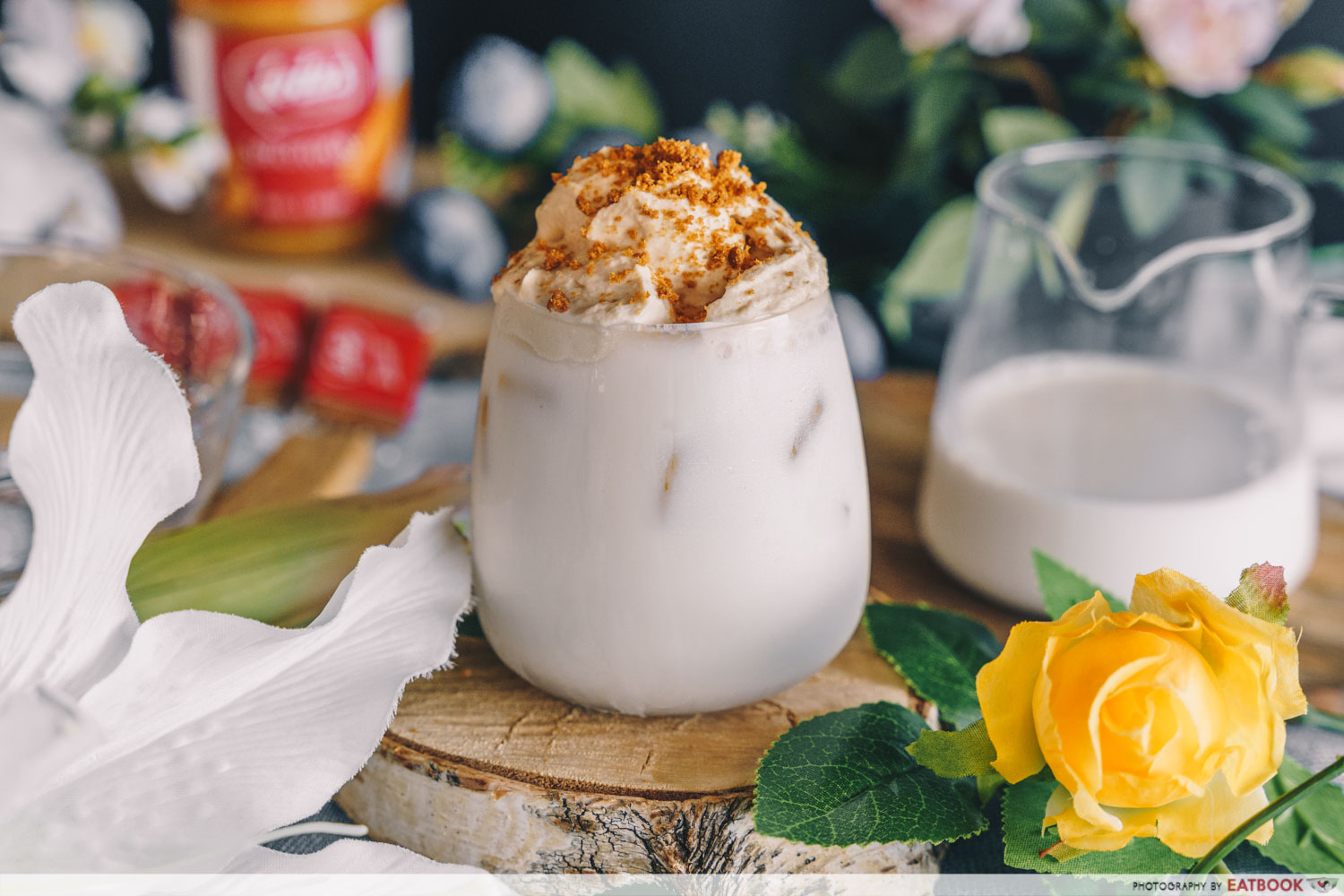 Following the Dalgona trend, there has also been a rise of spin-offs as well. Matcha and Milo Dalgona are popular recipes we have seen online, but even with an hour of intense whisking, nothing other than instant coffee granules would give us the same foaming result. No one really knows the reason why, but according to Reddit posts, it might be due to the lack of stabilisers and oils found in coffee granules.
Any other recipes, including our Dalgona-inspired Speculoos latte, involve either heavy whipping cream or uncooked egg whites instead. I prefer using the former as it gives a richer taste and thicker consistency, and also to err on the side of food safety. If you're a non-coffee drinker or cookie butter is one of your favourite Yole topping, head down to the bottom of this article for the full recipe!
---
The process
---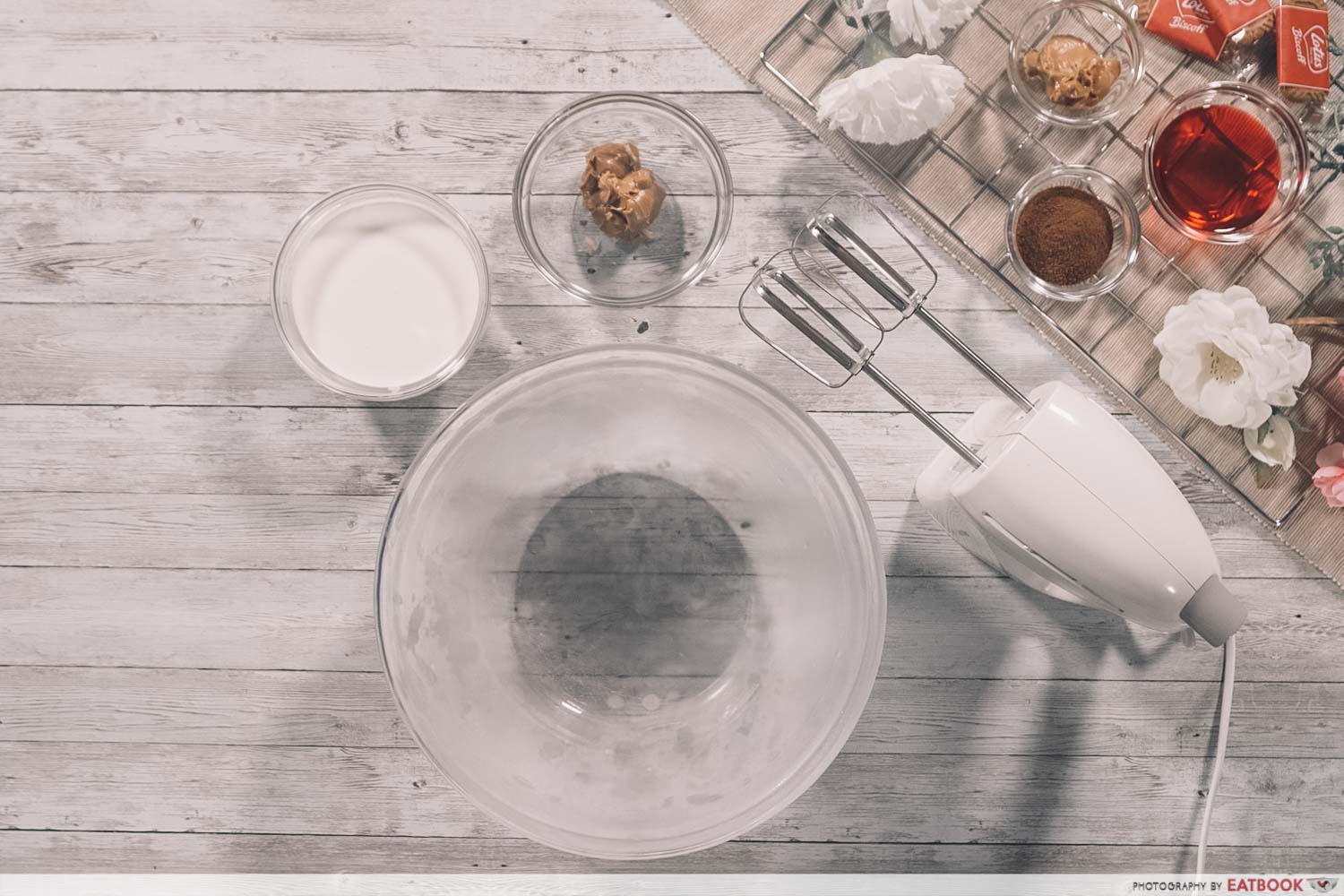 Start off by placing a mixing bowl and whisk, or hand mixer attachment, into the freezer for a few minutes. Keeping both the ingredients and equipment cold will ensure a stable volume for your whipped cream. 
There are only three ingredients needed for the Dalgona-inspired Speculoos topping: a high-fat heavy cream, cookie butter, and Lotus Biscoff cookies as an optional garnish.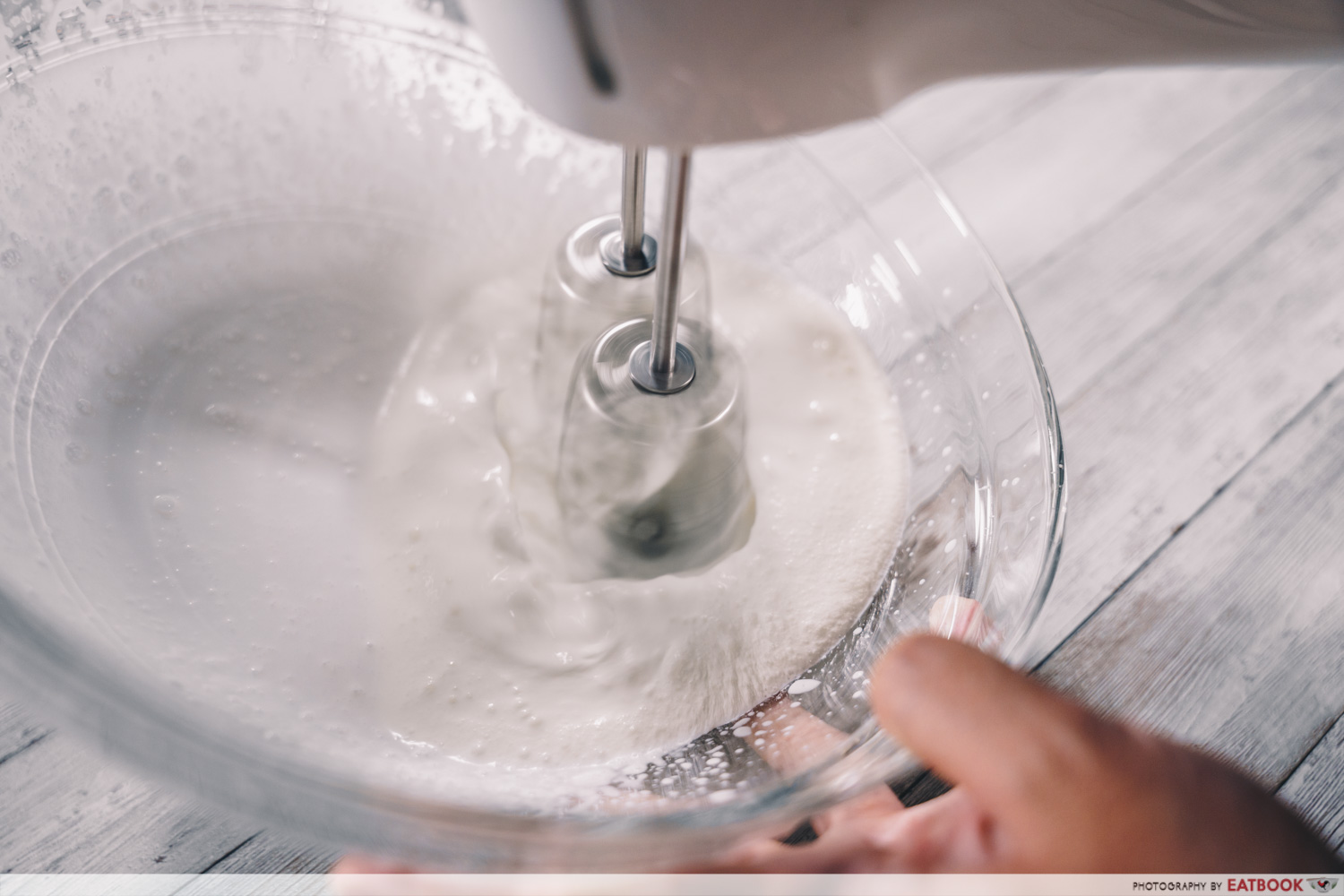 If you're using a hand mixer, start on low speed to create small bubbles. Gradually increase the speed to medium-high speed as the cream starts to thicken. In approximately five minutes—depending on the equipment you're using—the cream will be nice and fluffy with moderately stiff peaks. 
A note of caution to beginners: do not lift the hand mixer out of the cream when the beaters are still churning. Always switch it off and wait for them to stop before removing, unless you're looking to recreate Elsa's Let It Go scene with a spray of white liquid over the kitchen counter.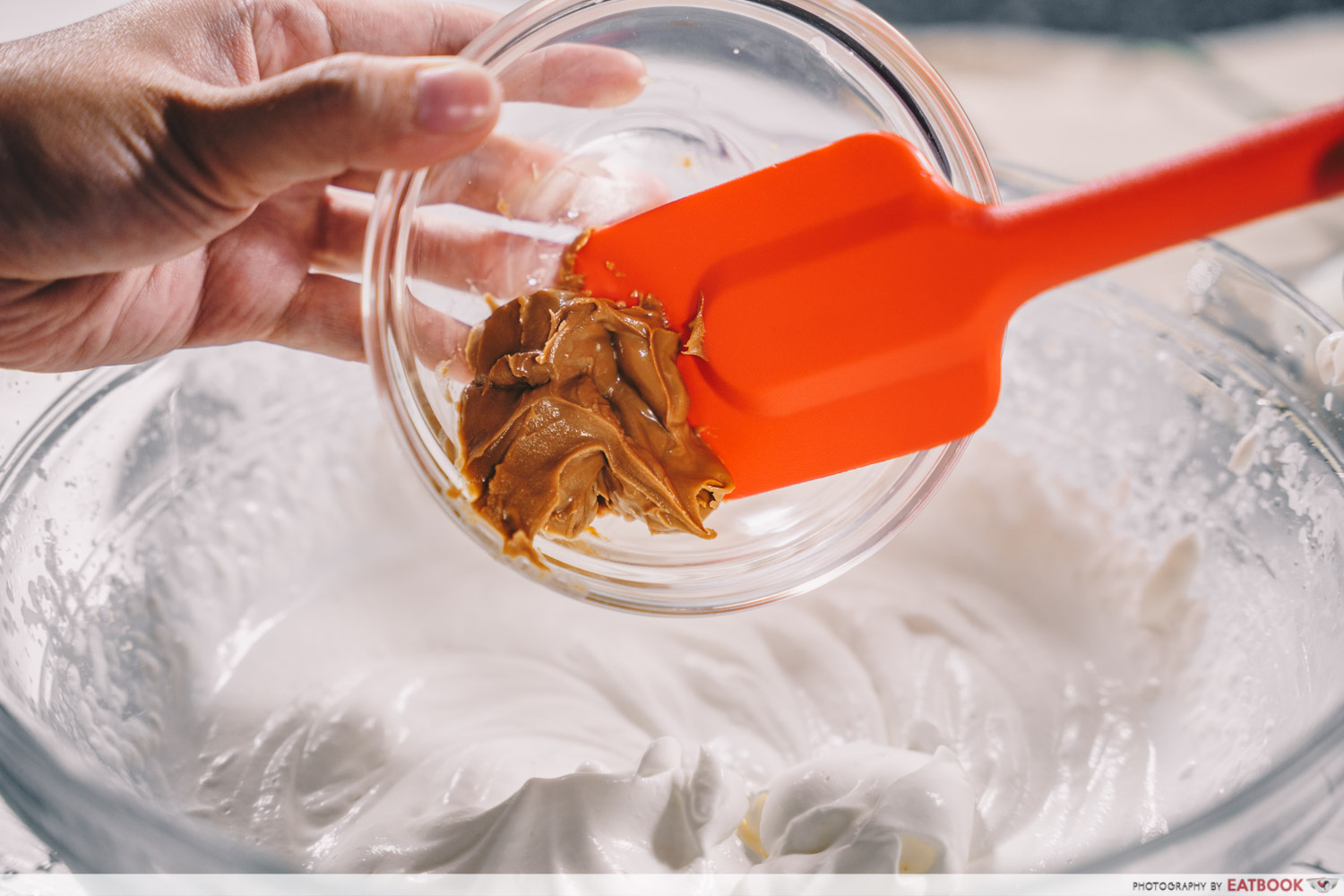 Add in the cookie butter, and churn the mixture for another minute to evenly spread the luscious brown paste.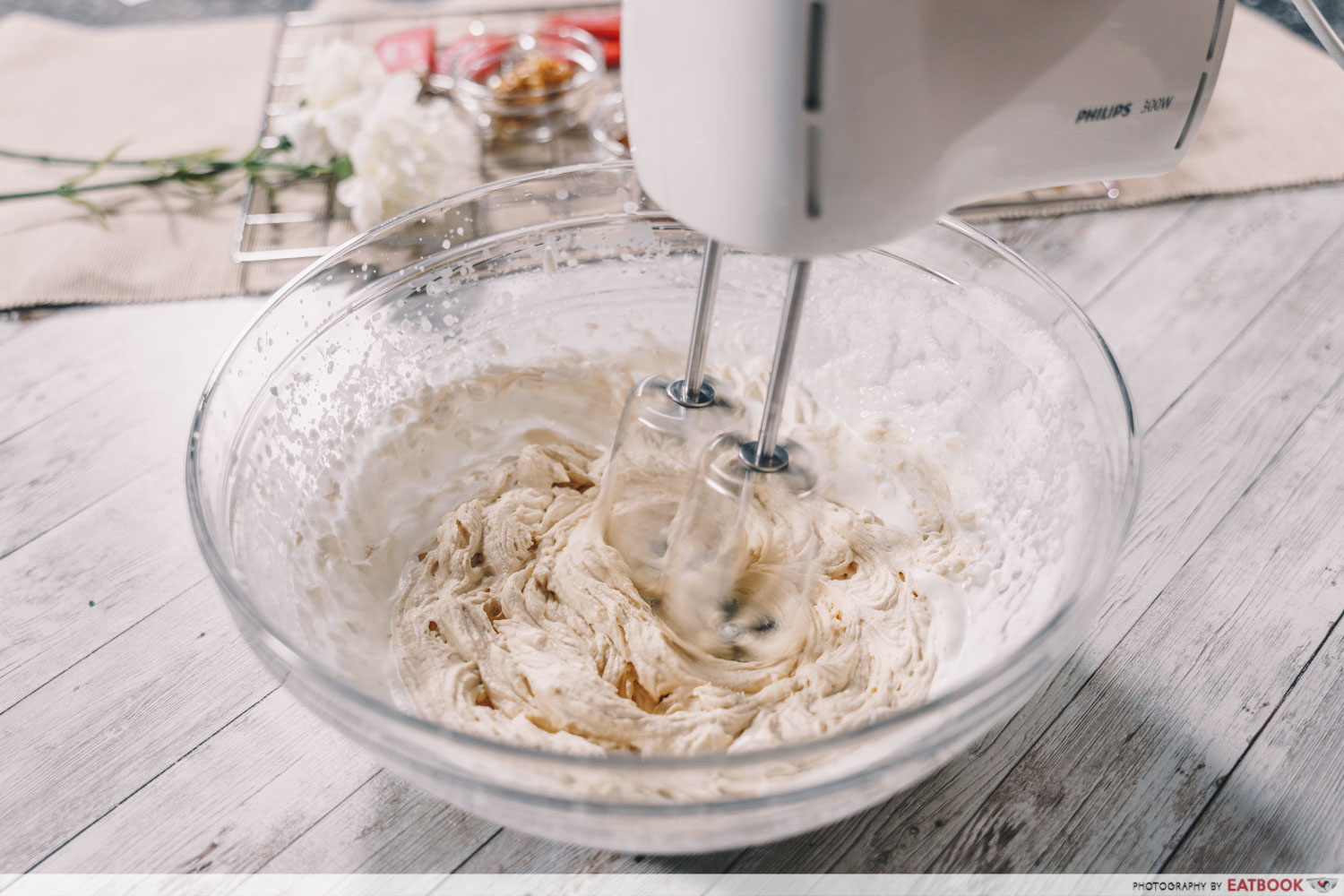 Come to a halt as soon as the mixture starts to look grainy or clumpy, lest it curdles into butter!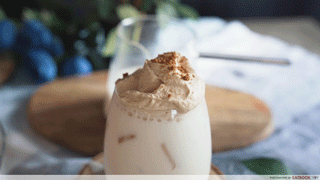 Set up a pretentious spot in the fashion of those trendy Korean home-cafe videos, and whip your phone up for some IG-worthy content. Start by filling up the prettiest glass you can find at home with ice cubes, followed by cold milk, and a generous amount of whipped Speculoos cream on top. Garnish with crushed Lotus Biscoff cookies for an added crunchy texture.
---
Dalgona Speculoos milk recipe
---
Yield: Serves 1
Cooking time: 10 minutes
Ingredients:
1 cup heavy cream
2 ½ tablespoon cookie butter
Ice
Milk
Lotus Biscoff cookies (optional)

Directions:
Pour cold heavy cream into a chilled bowl and whisk at a low speed for one minute.

Gradually increase the speed to medium-high as the cream thickens, and continue to whisk for around five minutes.

Add the cookie butter into the whipped cream and whisk again till everything is evenly spread out. Stop before the mixture turns grainy or clumpy.

Fill up the glass with ice and milk, and spoon the Speculoos whipped cream on top.

Crush a Lotus Biscoff cookie till your desired consistency, and sprinkle over the whipped cream as garnish.
3 Bubble Tea Recipes That Are So Simple You'd Never Buy From A BBT Shop Again
For those who are hankering for some bubble tea during this circuit breaker period, check out these simple bubble tea recipes that you can recreate at home! Save the money on the hefty delivery surcharge, and boast on IG stories about your very own home-cooked brown sugar pearls.
Photos taken by John Lery Villanueva.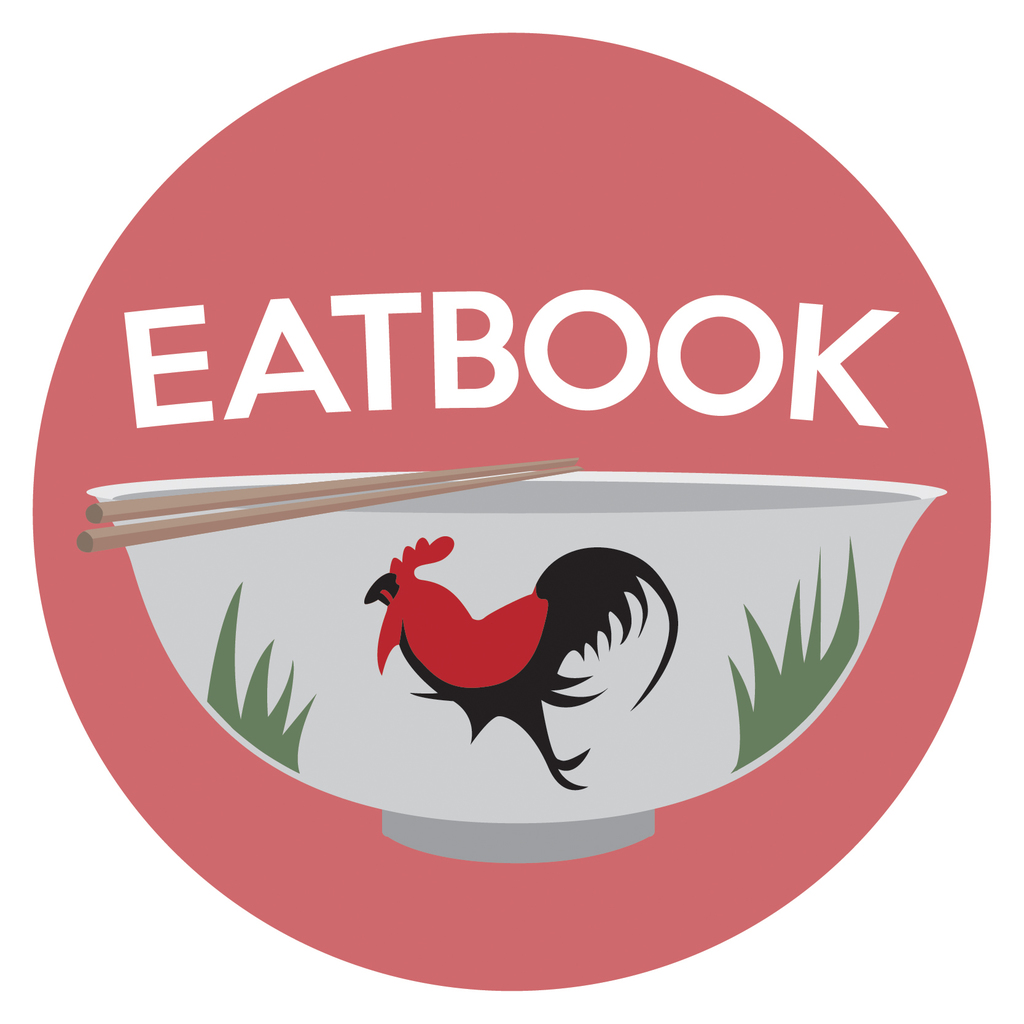 Drop us your email so you won't miss the latest news.