New restaurants at CQ @ Clarke Quay
The end of the year is upon us, and we're definitely slowly easing into the festive mood. The end of October means the arrival of the Christmas season, then the New Year, and Chinese New Year, so there's a lot of feasting to come for the next few months. CQ @ Clarke Quay is offering us all a head start with their repertoire of new dining establishments that are great for your year-end get-togethers, but also if you just want somewhere chill to have good food, whether it be for lunch, or after-hours. Some of these eateries also have deals to check out!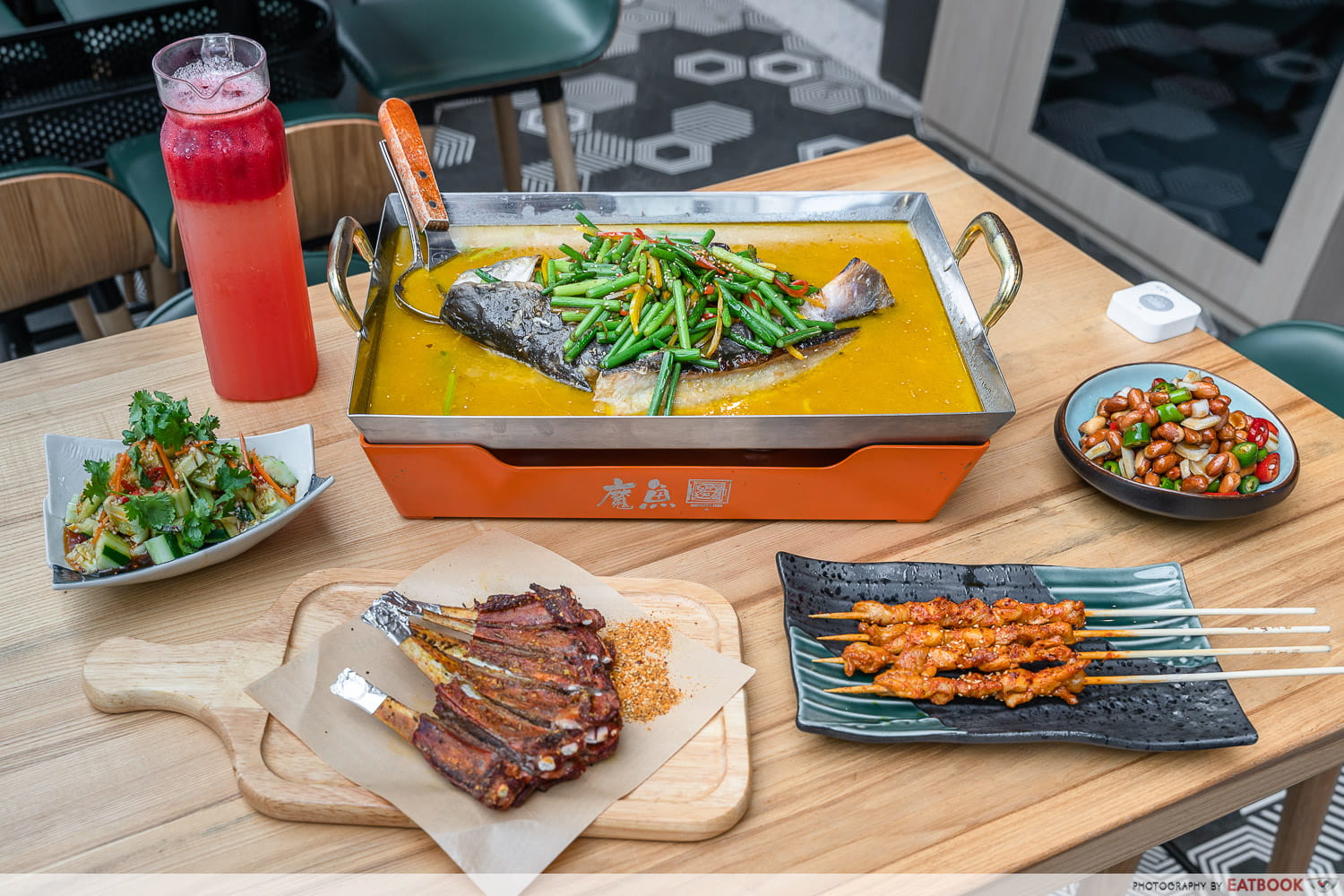 Sichuanese dishes are gaining heaps of traction in Singapore of late, especially on TikTok, with dishes such as Chongqing grilled fish, chuan chuan skewers, and Chinese BBQ gaining the spotlight. CQ @ Clarke Quay has a spot for you to try out these dishes: BBQ Box Prime (Block C, #01-10) and Monster Fish (Block C, #02-03).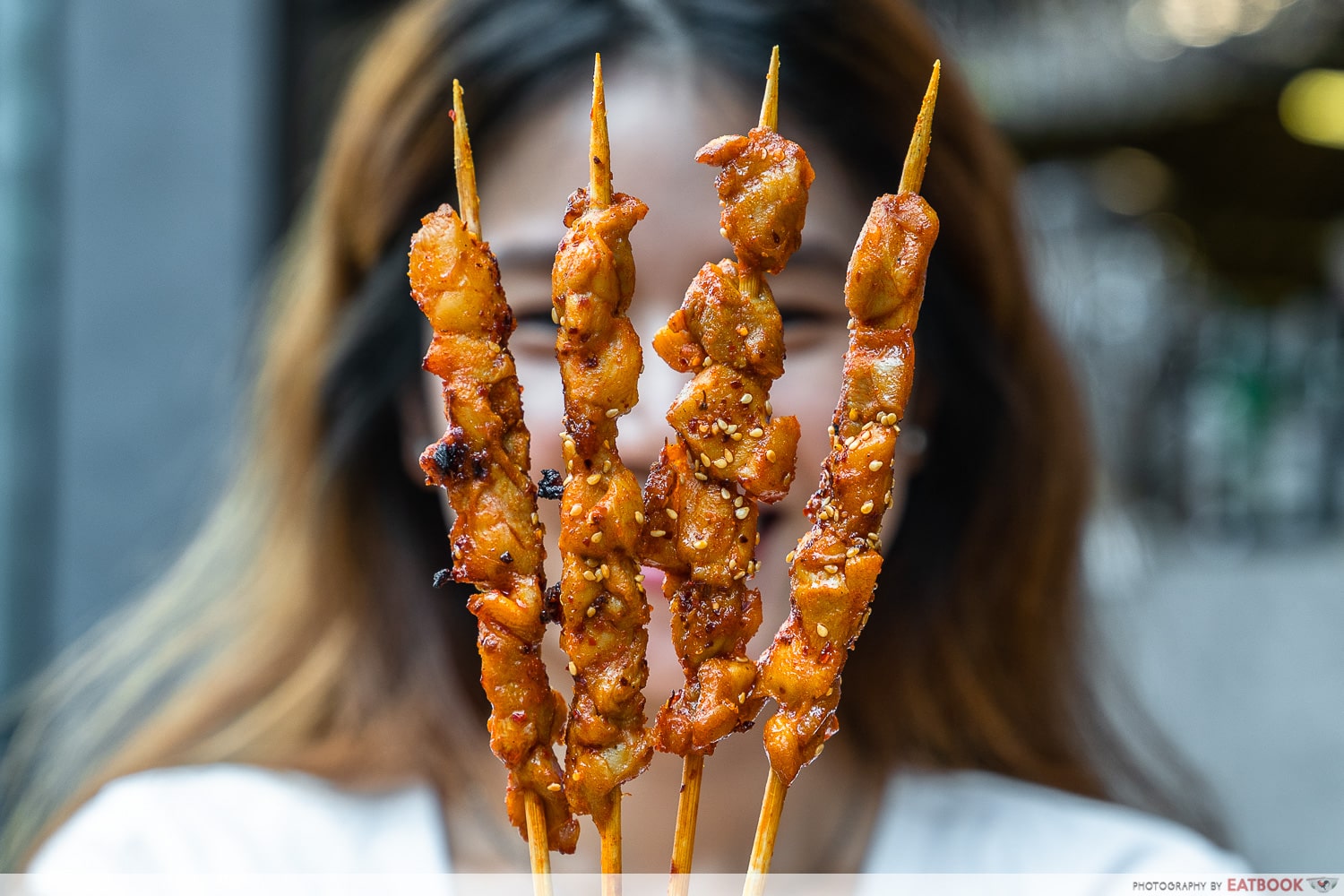 BBQ Box Prime is all about grilled skewers, spanning seasoned meats to poultry, live seafood, veggies, and toast. Prices start at $1.50, and they are served to your table on a warm grill, so your food stays heated throughout. We're big fans of the Orleans Flavour Chicken Skewers ($1.80 per skewer), featuring a mouth-watering Cajun spice marinade.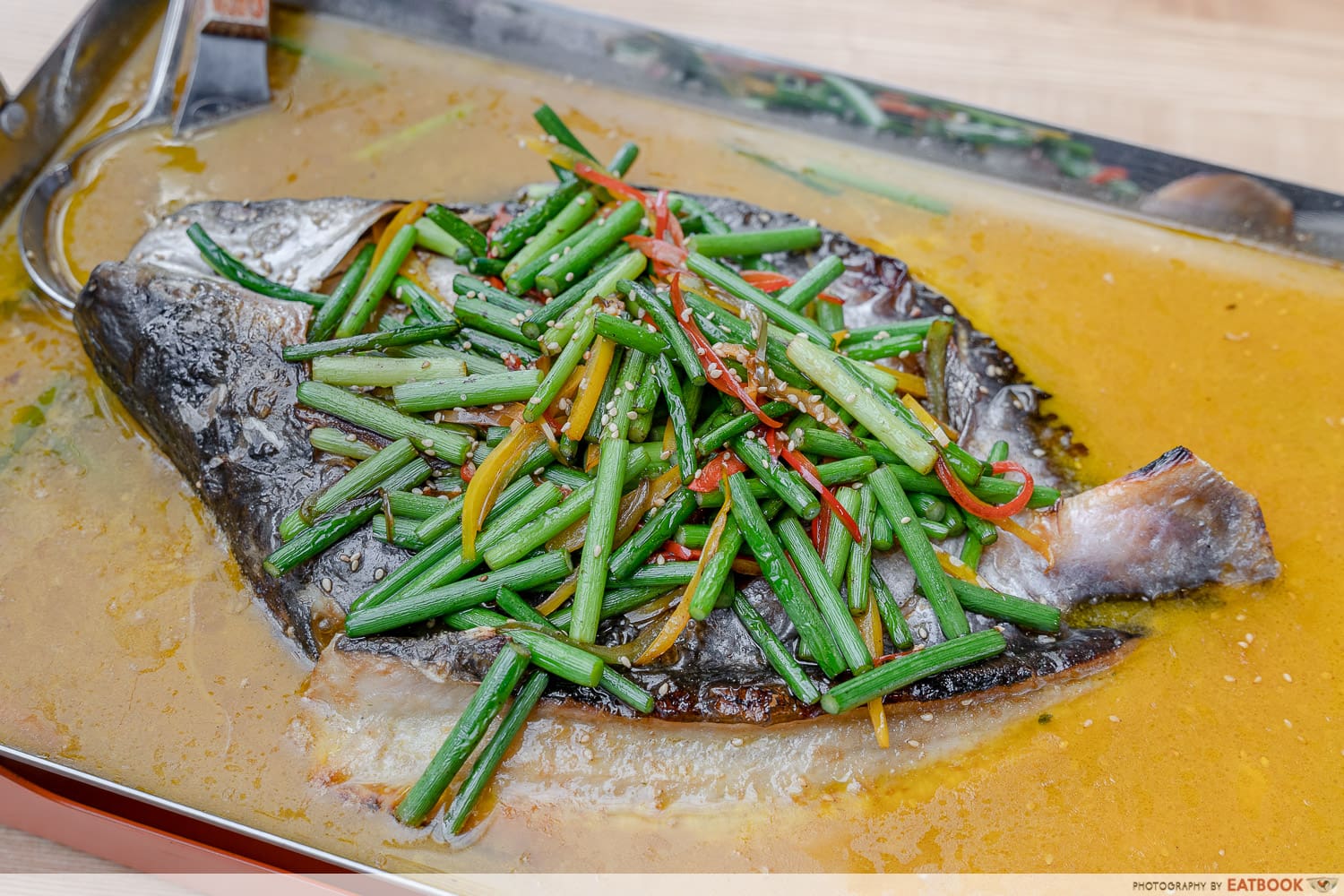 If you're big on tan yu, or Chongqing grilled fish, then Monster Fish's offerings are right up your alley. Diners can enjoy a whole grilled fish from $39.80 cooked in various sauces and broths.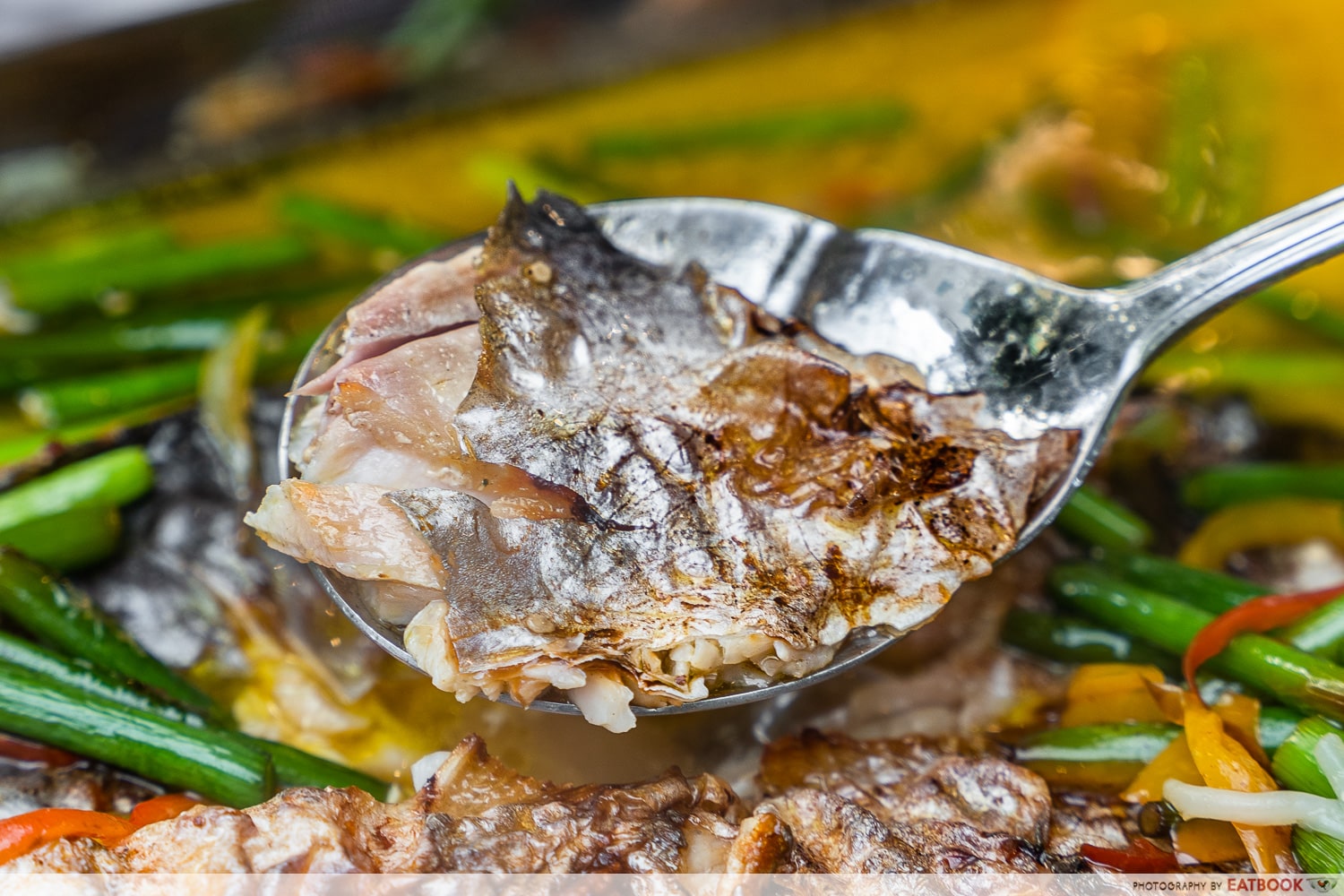 A seasonal special worth trying is the Monster Fish in Golden Soup ($39.80 ), where tender fish with crisp skin is served in a bed of sweet, lightly spiced pumpkin broth. If you prefer something fierier and traditionally Sichuanese, then the Spicy Ginger Monster Fish ($39.80) is a worthwhile order. Don't skip on their side dishes too, from Stir-Fried Live Bullfrog ($35.80 ) to add-ons such as Enoki Mushrooms, Luncheon Meat, and Beansprouts ($4.80), all of which come served in the broth for your Monster Fish order.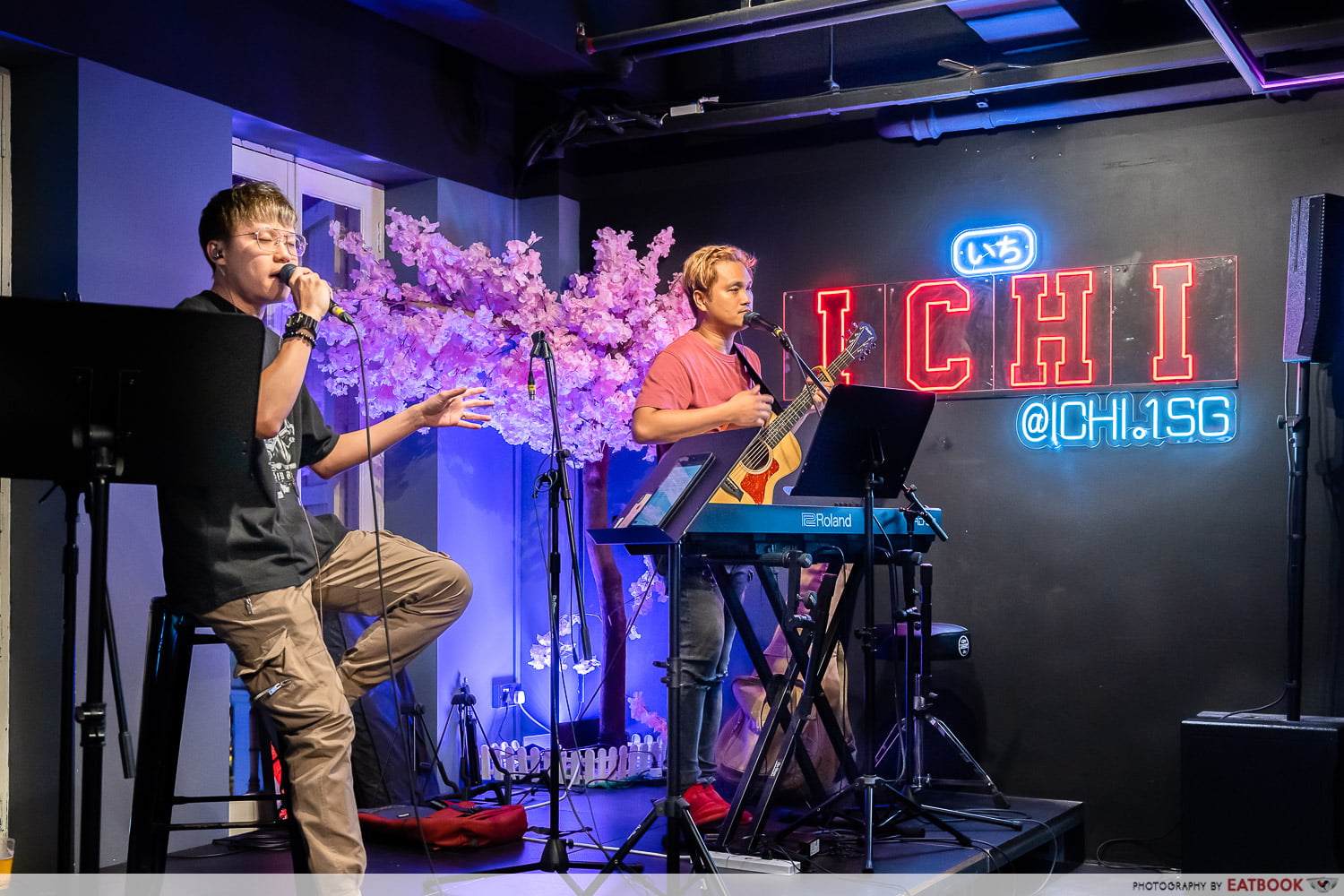 Japanese food options are always a classic choice for Singaporeans, so look forward to both ICHI (Block D, #02-02) and IPPUDO (Block C, #01-07) joining the fray at CQ @ Clarke Quay.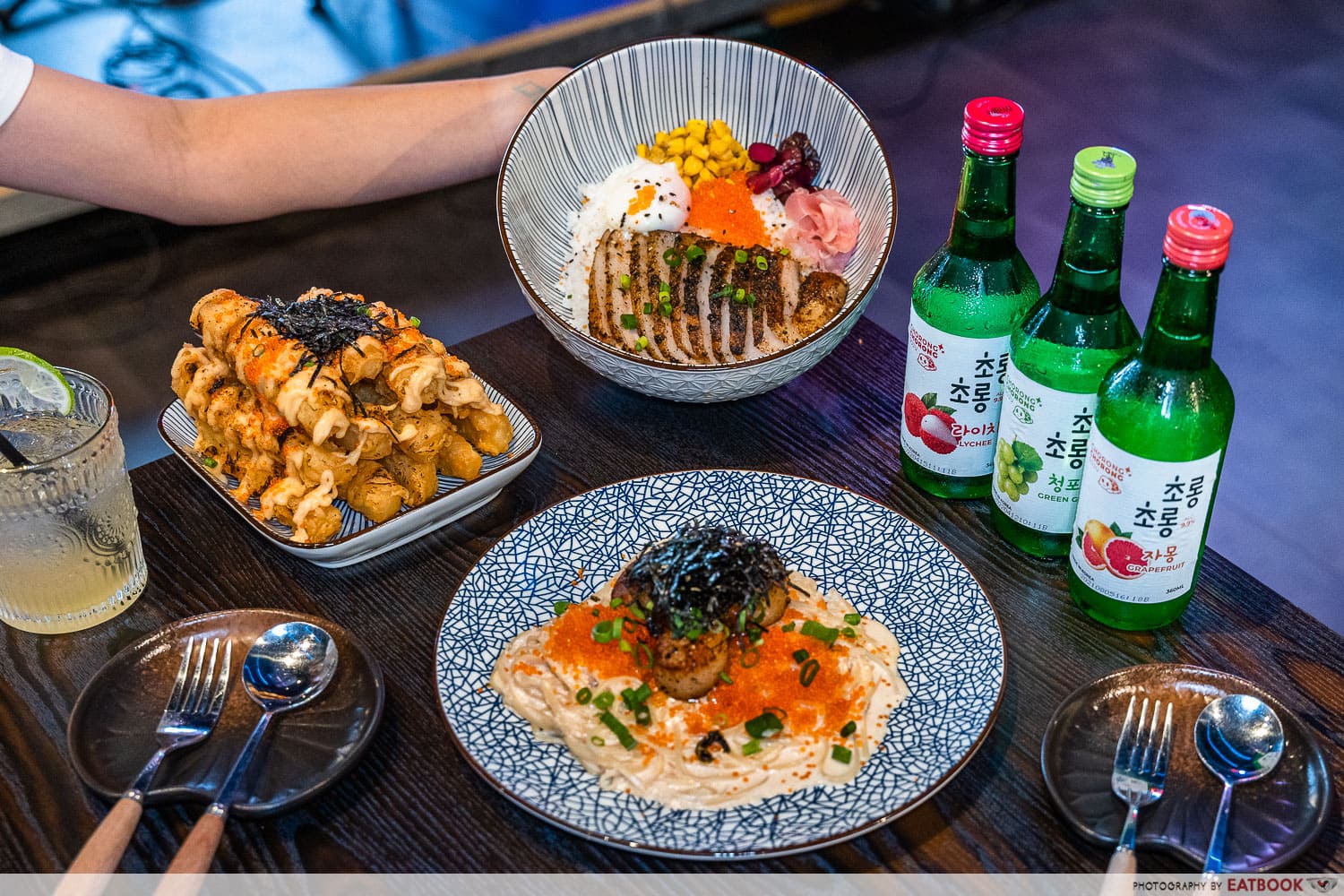 Put ICHI on your radar if you're big on live music, as they offer live band shows, as well as a menu of delicious Japanese fusion eats. The Uni Cream Capellini ($32) is a must here, combining umami, briny uni with a lush cream sauce, al dente capellini pasta, and rounds of pan-seared scallops.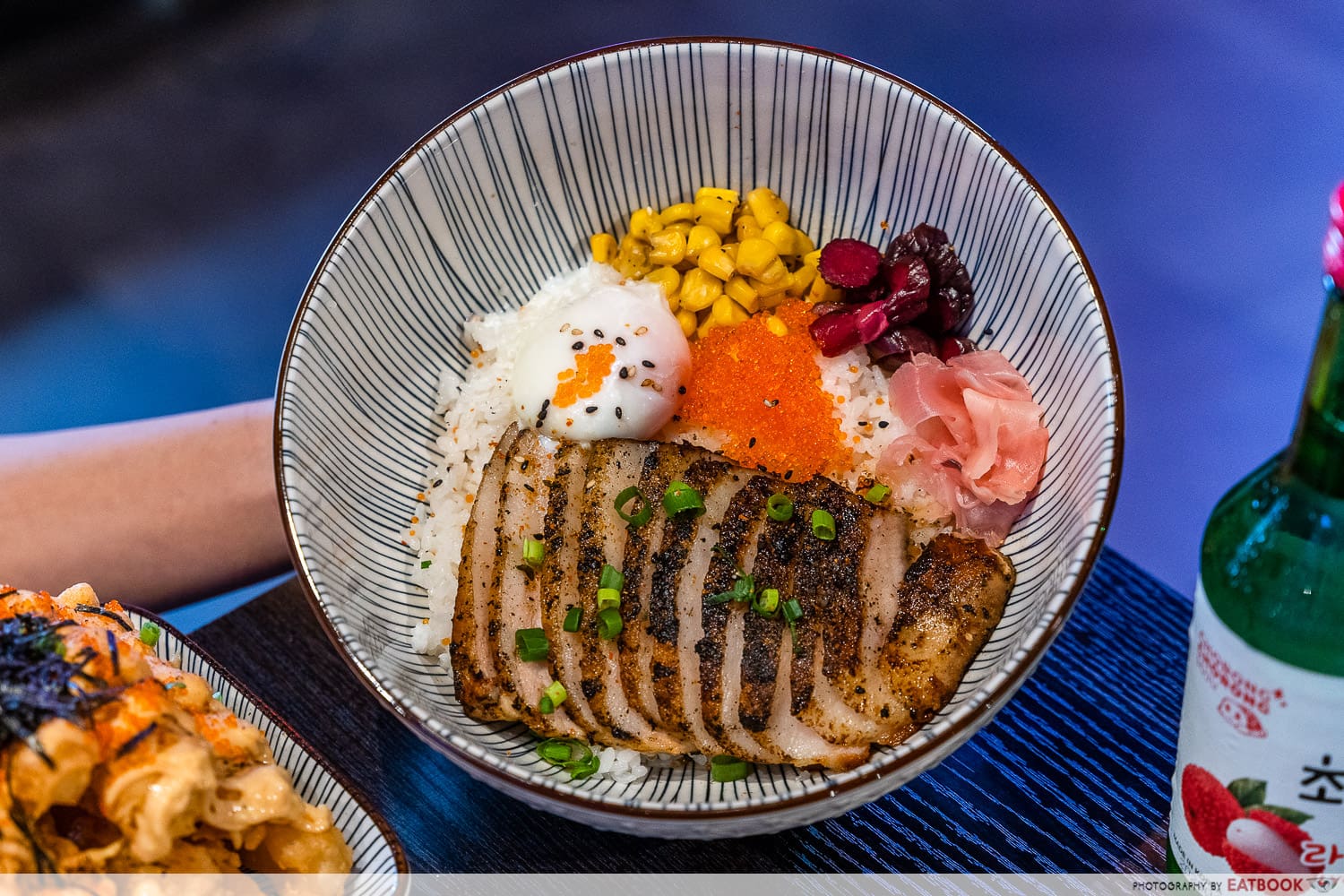 If you prefer rice, opt for the Aburi Pork Cheek Donburi ($25), where fork-tender pork cheek is torched for extra char, served on pearl grain rice.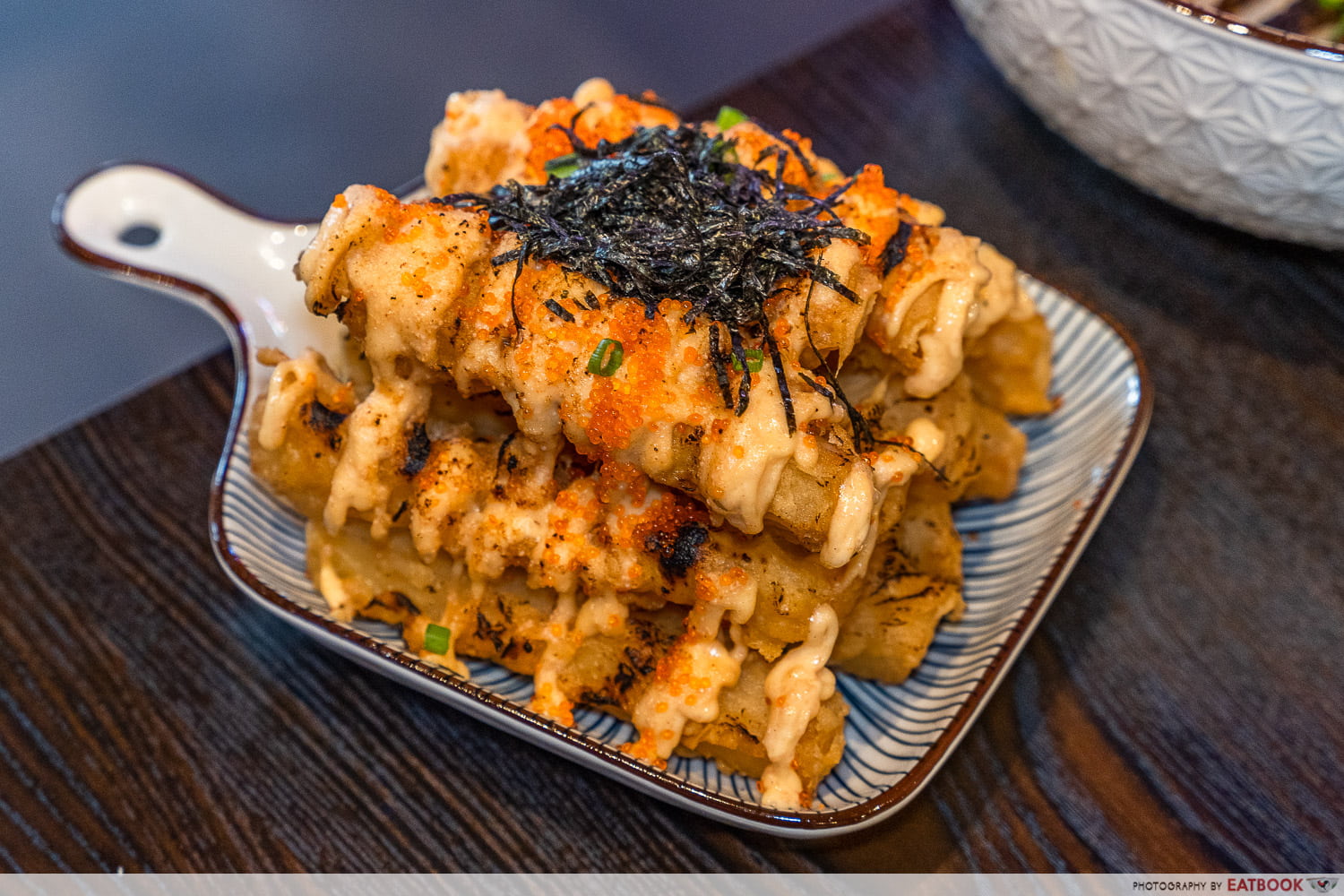 Those just swinging by ICHI for drinks can try their selection of fusion bar bites, especially the Mentaiko Carrot Cake Fries ($15), where carrot cake pieces are fried till crispy and golden, then doused in creamy mentaiko sauce.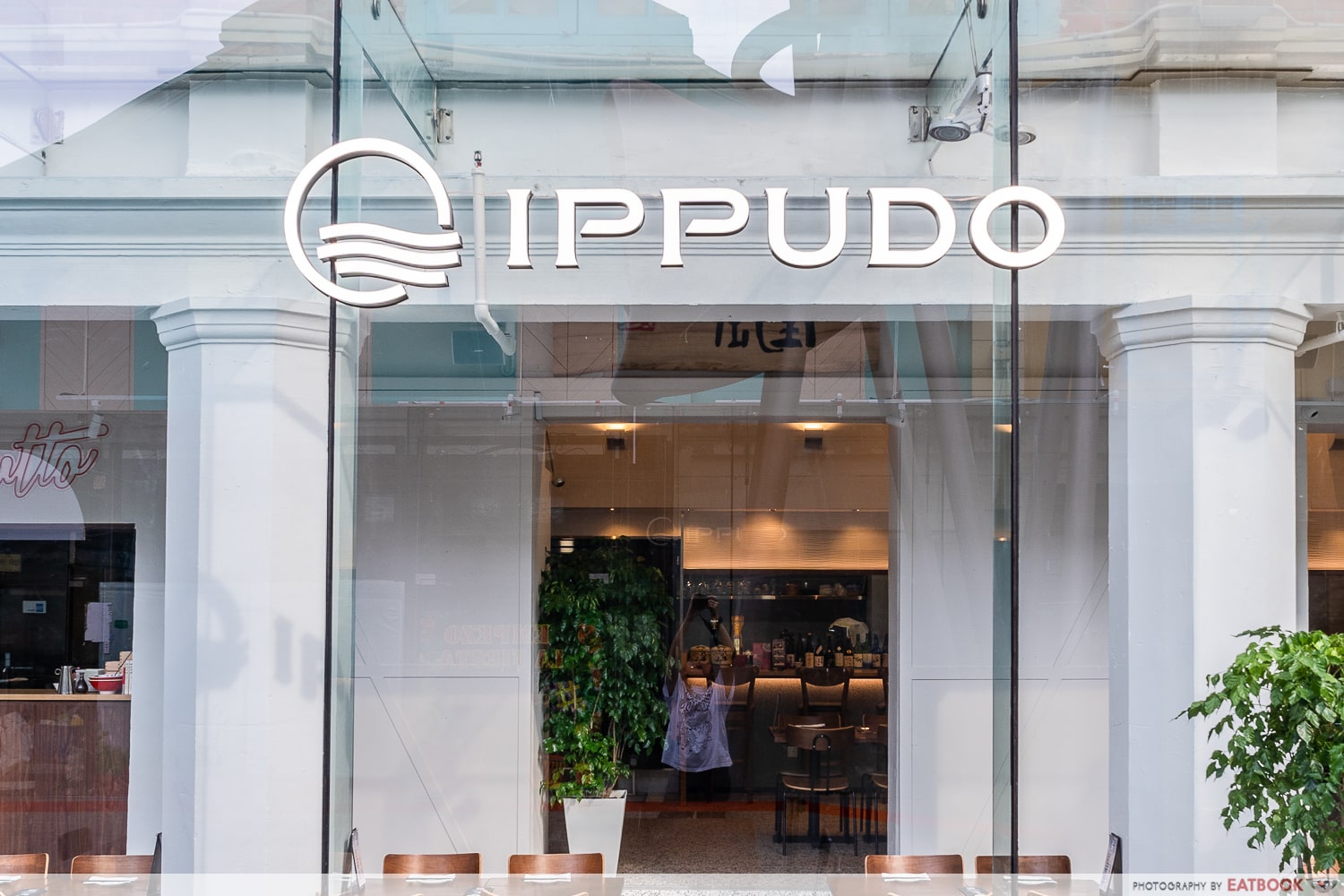 Ramen lovers can swing by IPPUDO (Blck C, #01-07) for legit, comforting Japanese ramen. The Shiomaru Special ($20.85++) is an easy pick, where creamy tonkotsu broth and QQ ramen is served with half an ajitama egg, tender chashu, black fungus, and other staple ramen toppings.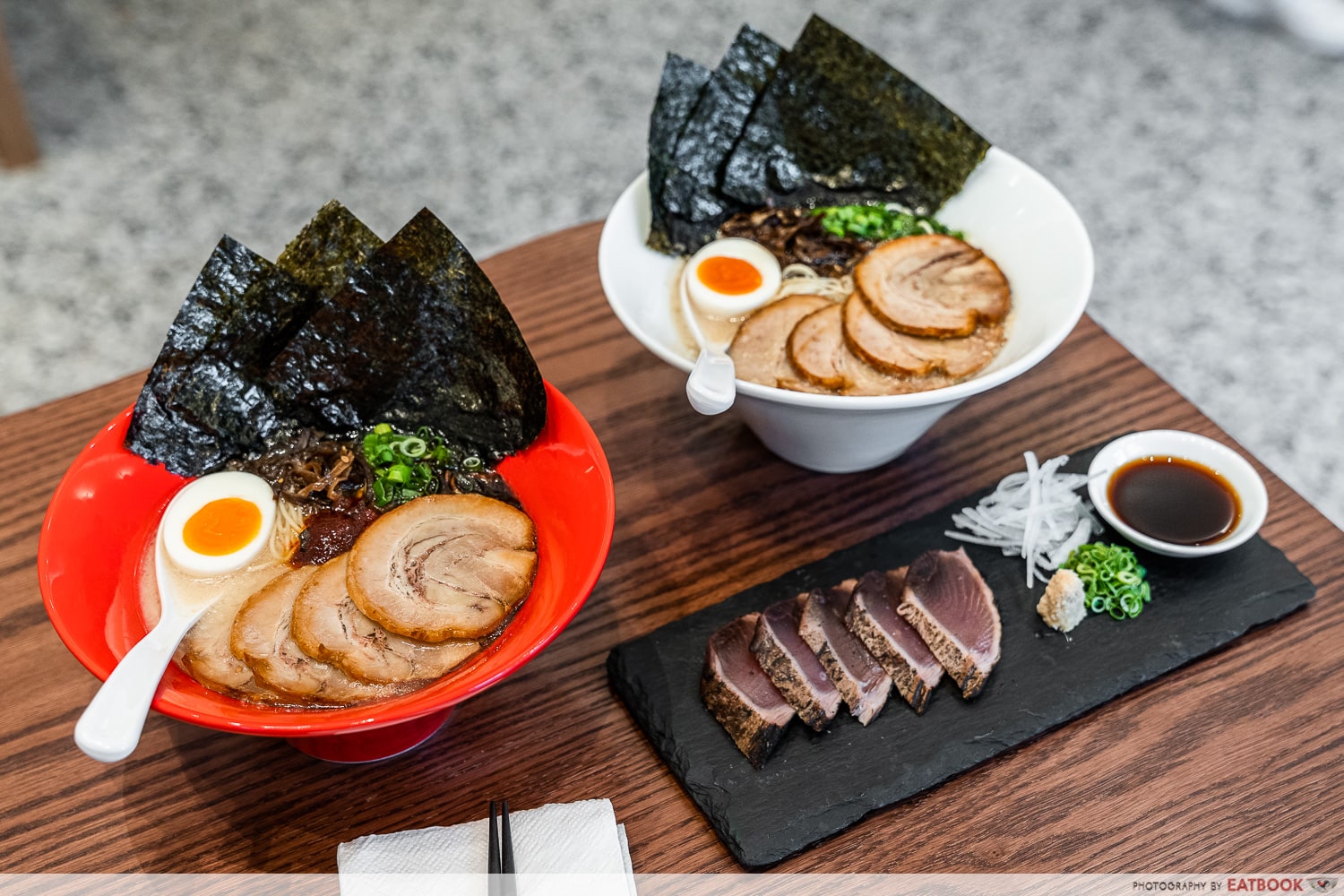 Fans of punchier broths can turn to their Akamaru Special ($21.85++), where a pork bone broth is enhanced with IPPUDO's secret miso paste, and a dash of aromatic garlic oil for oomph.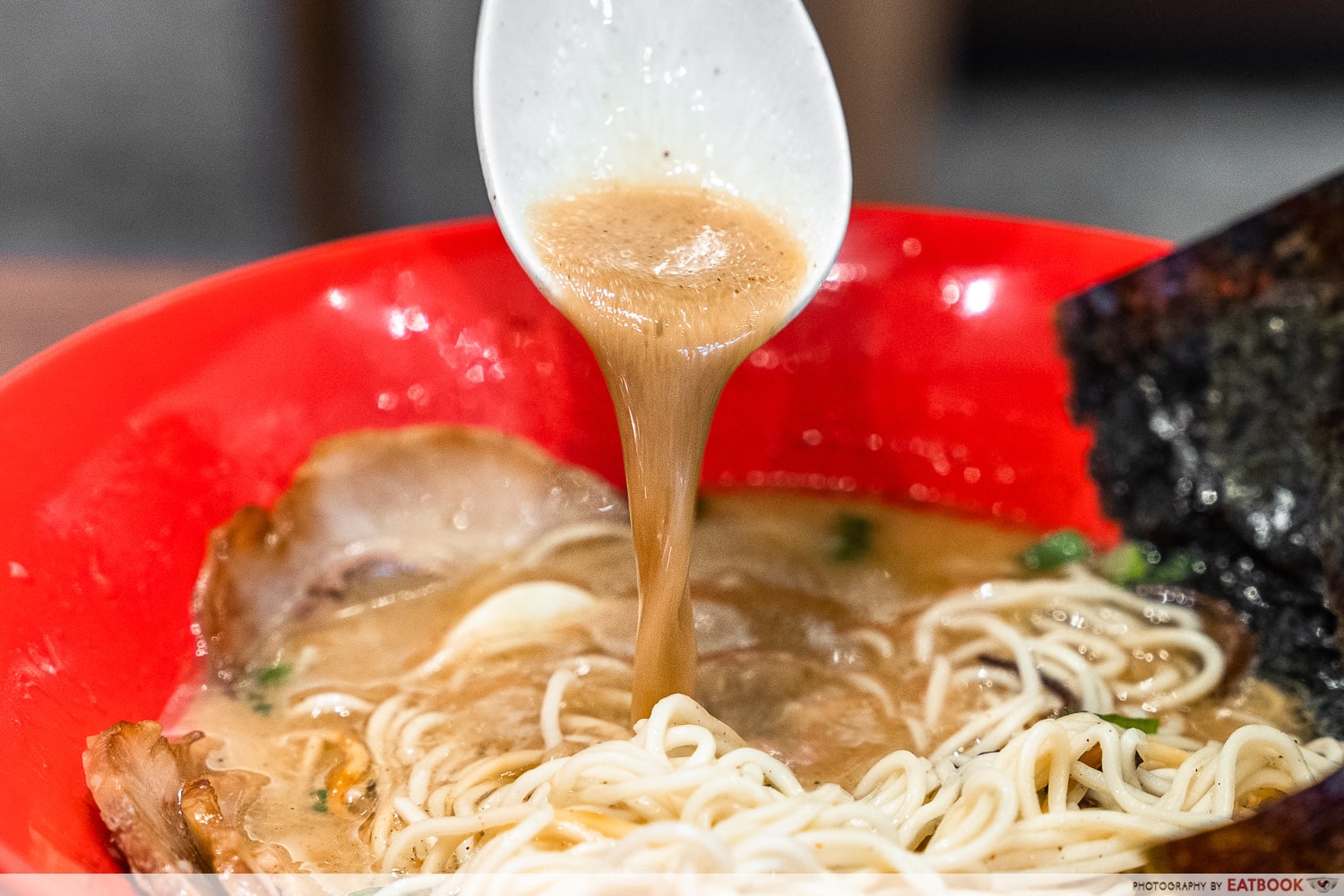 The ramen also comes with four pieces of pork belly, as well as half an ajitama egg.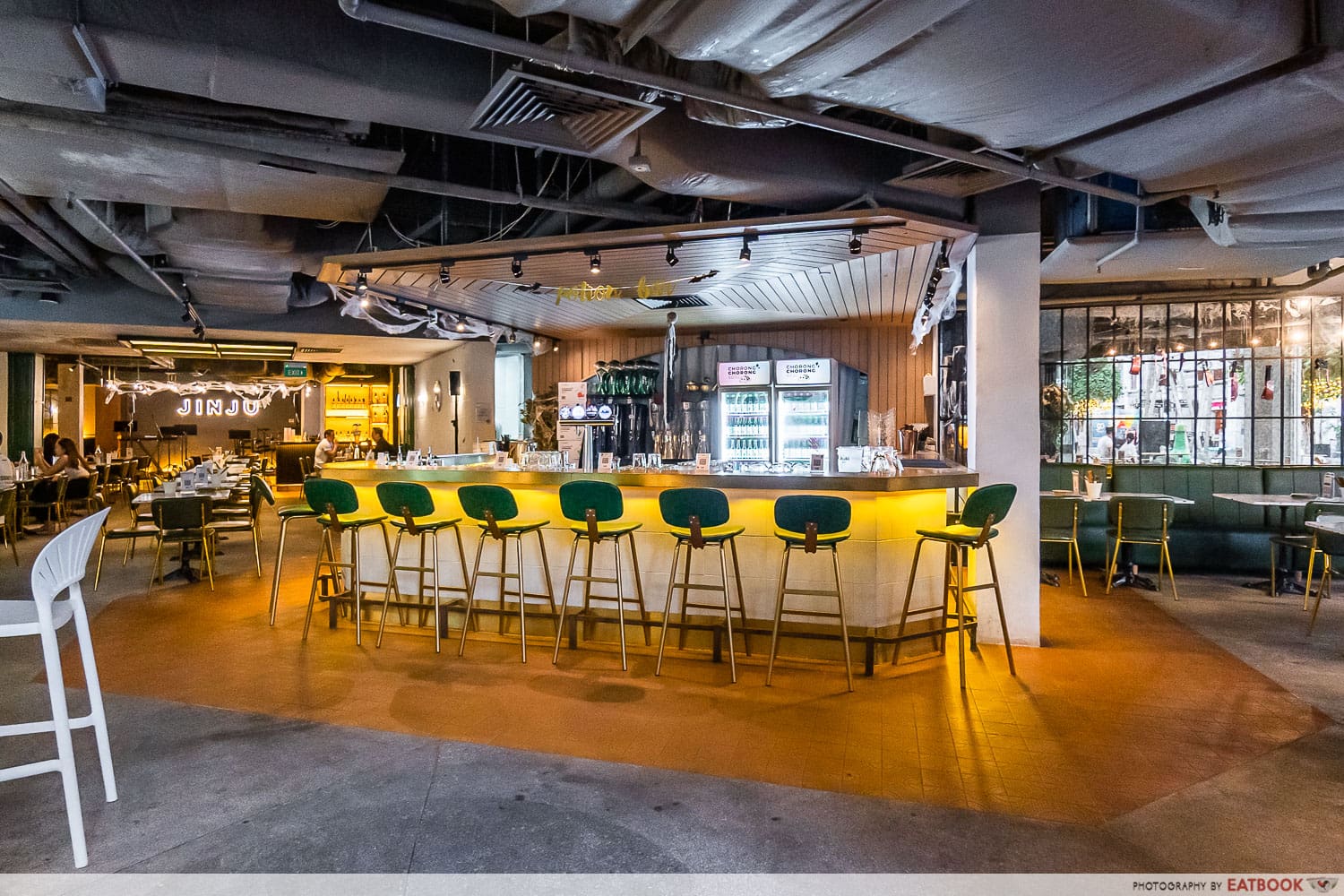 Finally, for Korean food, check out JINJU Modern Korean Bar (Block C, #01-09A). The modern Korean restaurant has an extensive selection of seafood dishes, similar to the kind you can find in Busan, as well as an equally impressive selection of Korean beverages.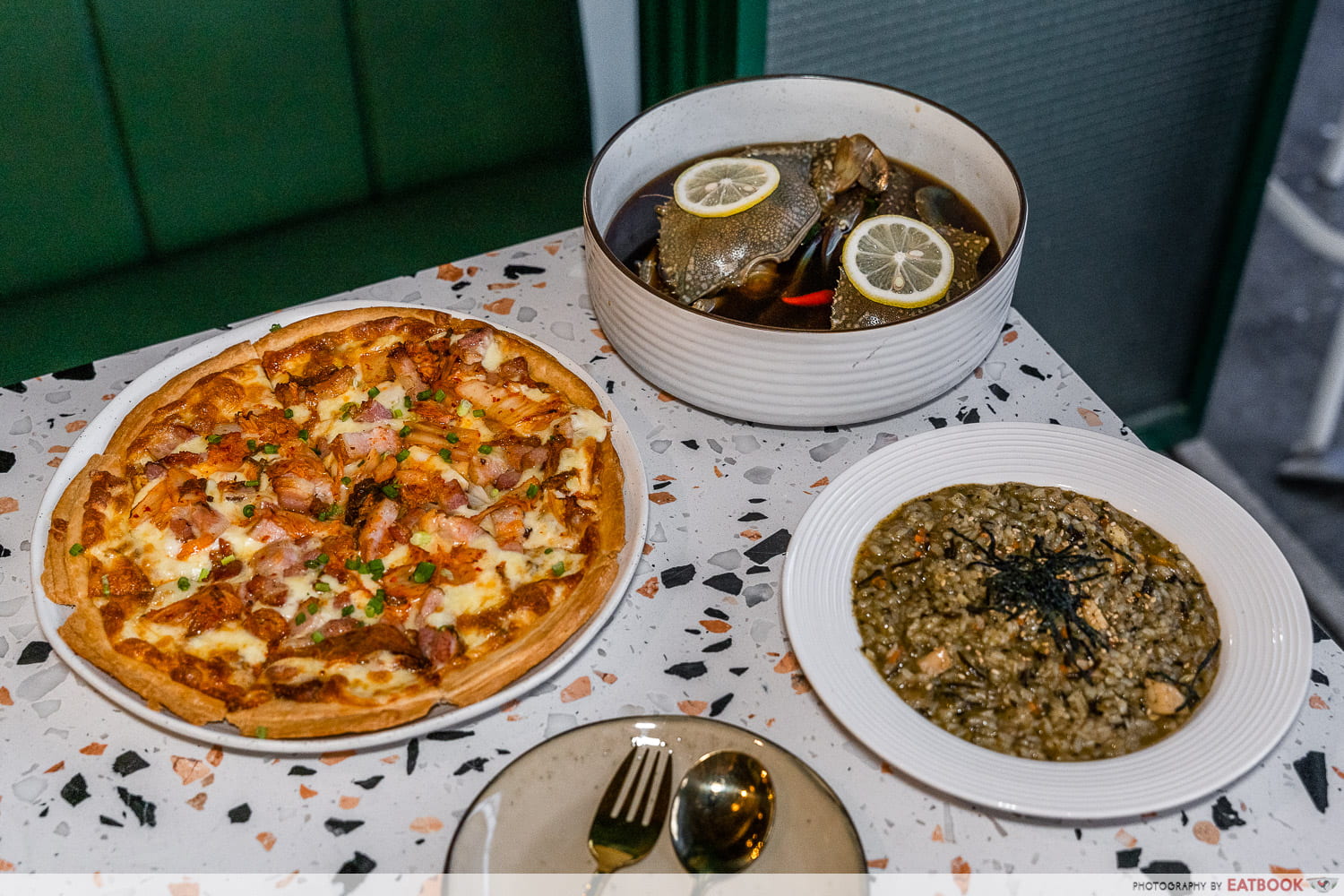 The Marinated Raw Crabs ($68++) are a must for peak K-drama feasting.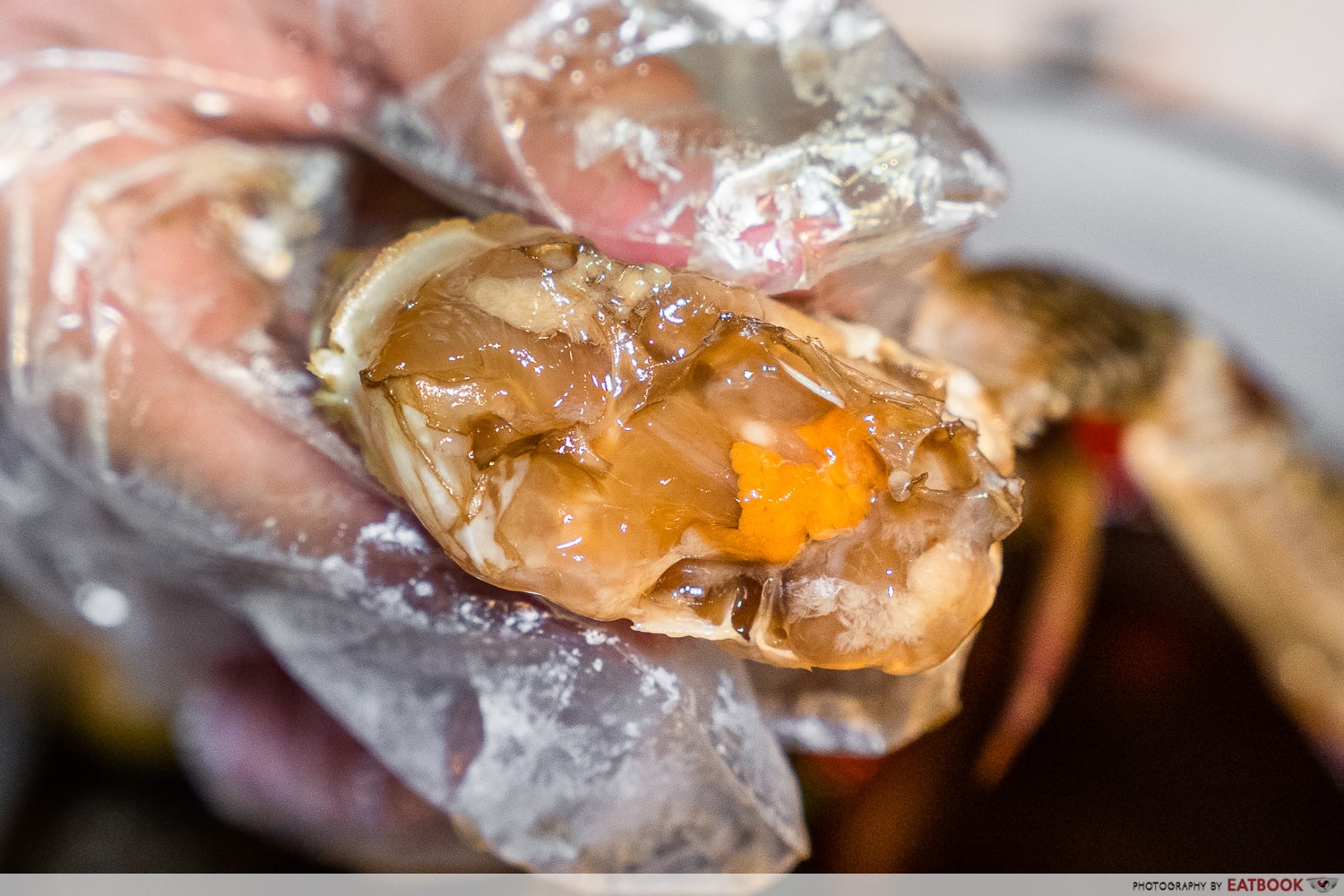 These flower crabs come marinated in a spicy, umami dressing, which brings out the best of the crustacean's sweet flesh.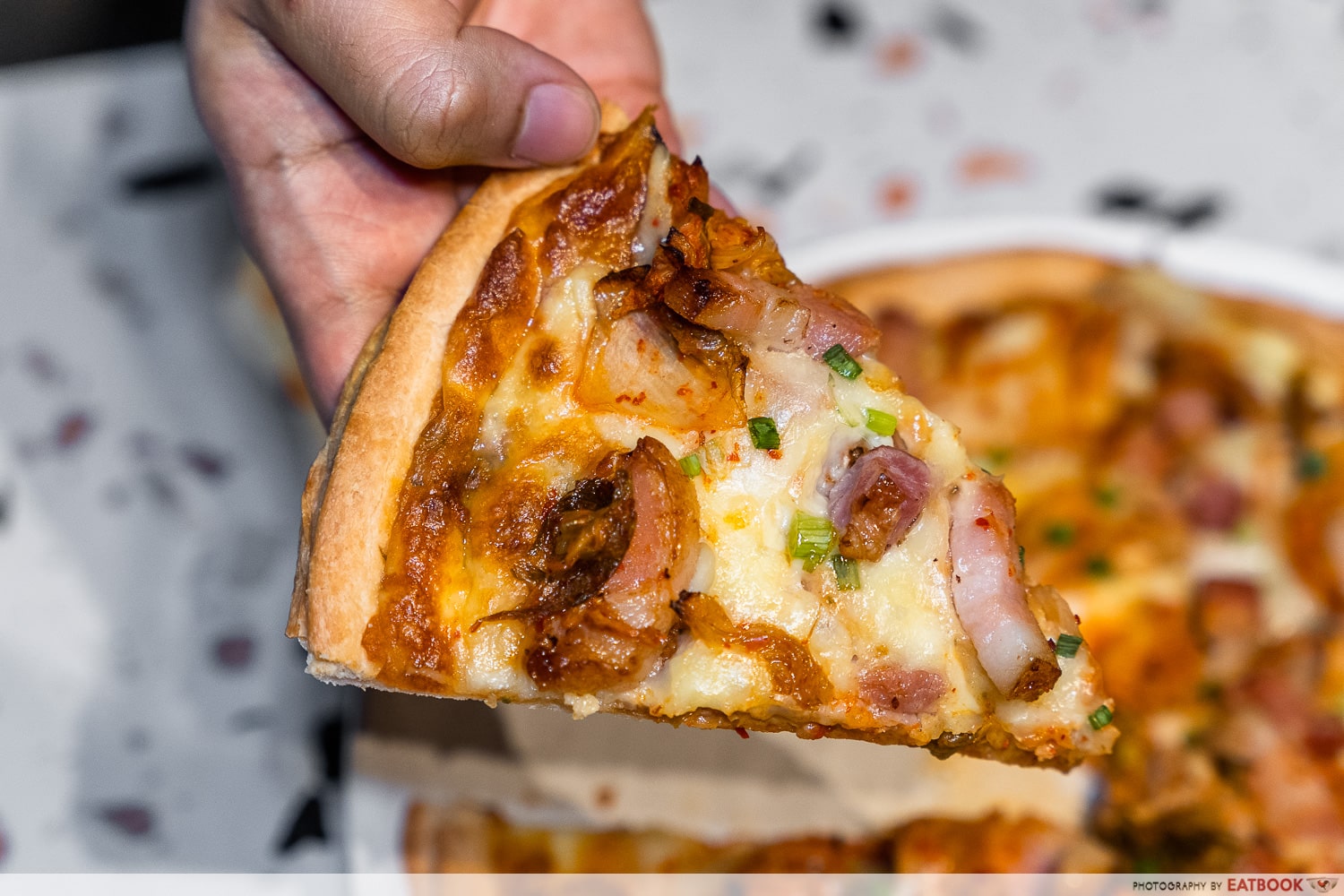 JINJU also offers an array of cooked dishes, including a luscious Abalone Risotto ($35++), cooked in a mushroom and kombu dashi. For sharing, try the Kimchi Bacon Pizza ($28++), which combines honey bacon, mozzarella, and caramelised onions, with the spicy funk of kimchi. Trust us, it works.
For more eats in the area, check out our Clarke Quay food guide!
Address: 3 River Valley Road, Singapore 179024
Website
Phots taken by Zihui Tan.
This post is brought to you by  CQ @ Clarke Quay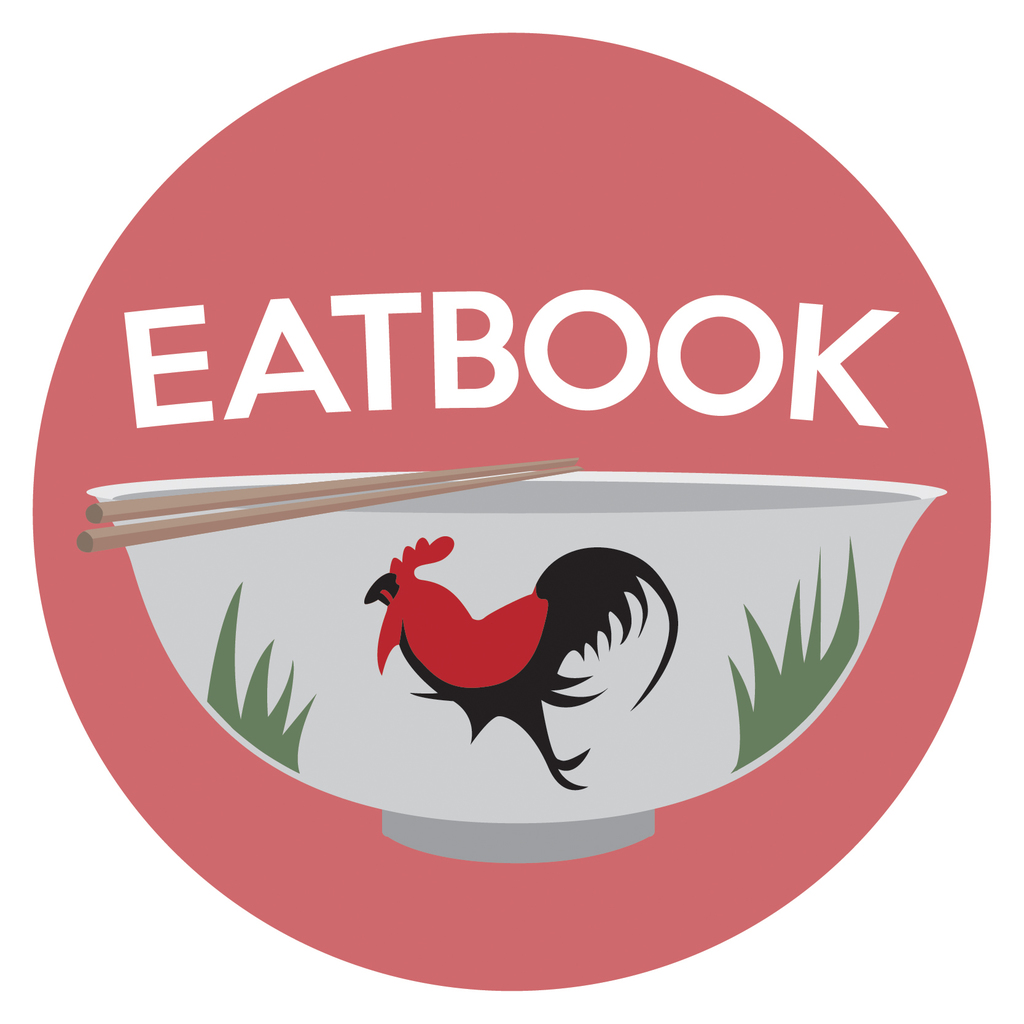 Drop us your email so you won't miss the latest news.