The Wonders of Pincers crab buffet at Ginger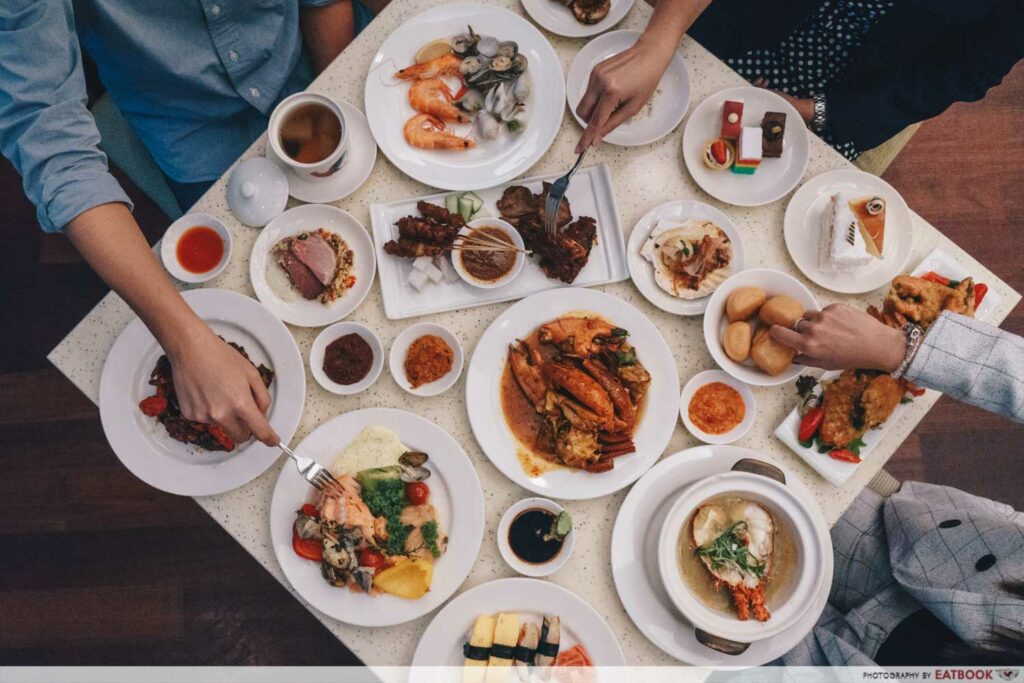 My relationship with crab is a special one. It annoys me that I have to get my hands drenched in sauce. I also don't like how I have to put in a considerable amount of effort, potentially breaking a tooth or two, just to extract a chunk of meat. But is it worth it? Definitely.
Located at PARKROYAL on Beach Road, Ginger is having a crab buffet, tastefully named The Wonders of Pincers. From now till 30 November 2018, a spread of delights such as Black Pepper, Chilli, and Salted Egg Yolk crabs awaits crab lovers ready to get their fingers drenched in gooey sauce.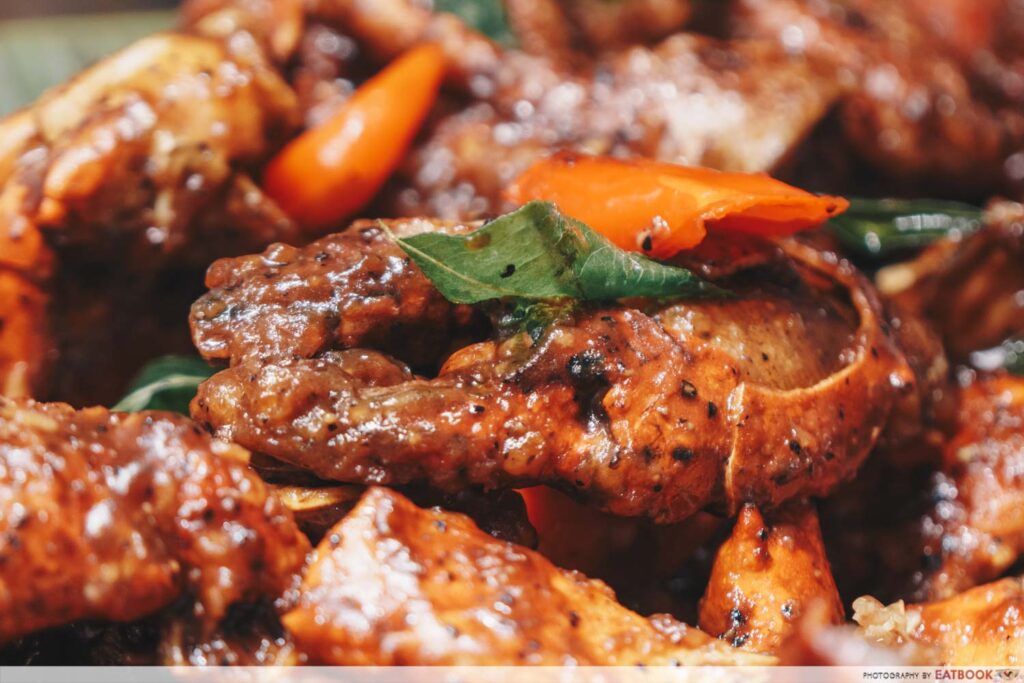 For those who are familiar with the previous version of The Wonders of Pincers, there are plenty of new additions to the spread. The buffet has undergone a slight reboot thanks to the arrival of Executive Chef Vincent Aw, who brings an international touch to the lineup.
The buffet costs $68++ for adults and $34++ for children during lunch and dinner. The lunch buffet will only be available on weekends.
Food at The Wonders Of Pincers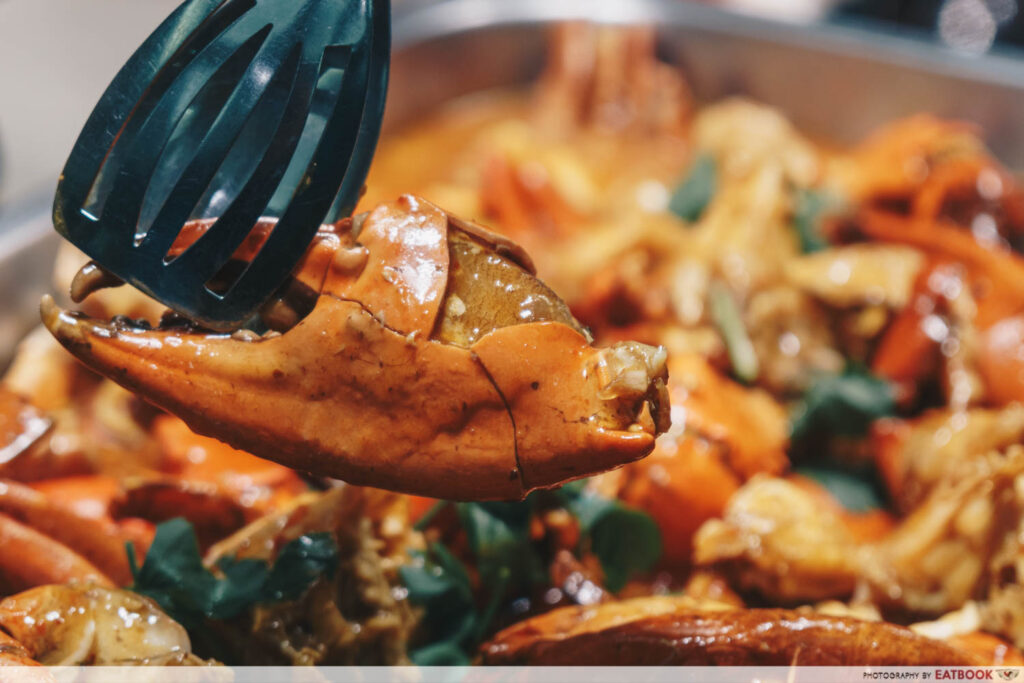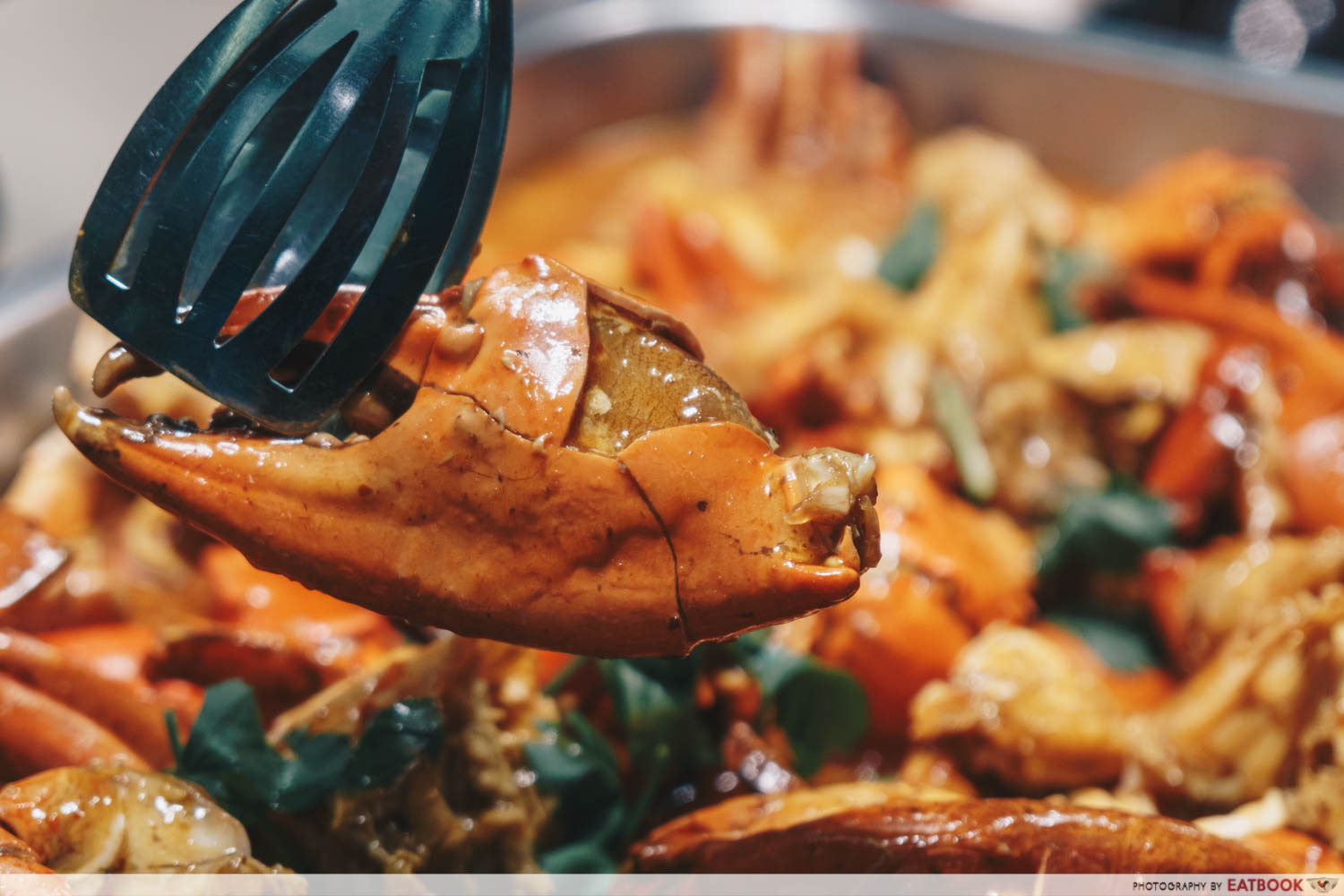 When you go to a buffet named "The Wonders of Pincers", it's hard to not try their crab first. The Chilli Crab here comes with plenty of egg stirred into the sauce, resulting in pretty egg-white ribbons and a velvety smooth sauce. It was a little spicy but had just the right amount of heat that did not overpower the sweetness of the crab.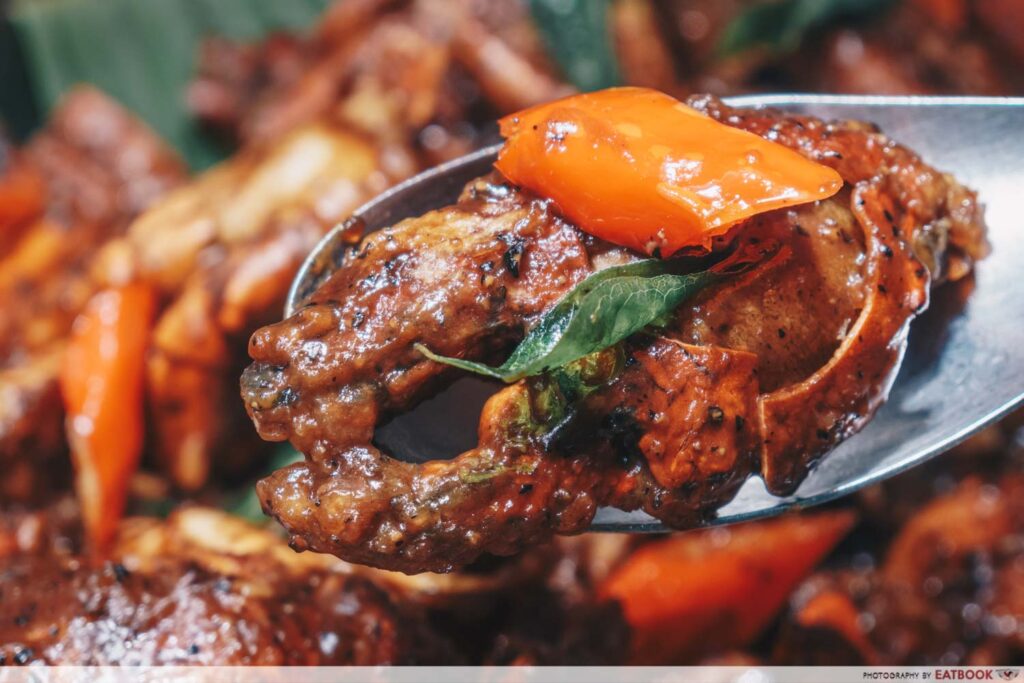 The Black Pepper Crab had a strong peppery flavour that remained on my tongue even after a few minutes. Some may not like the intense peppery taste, but I liked how it gave the crab meat just the right amount of heat.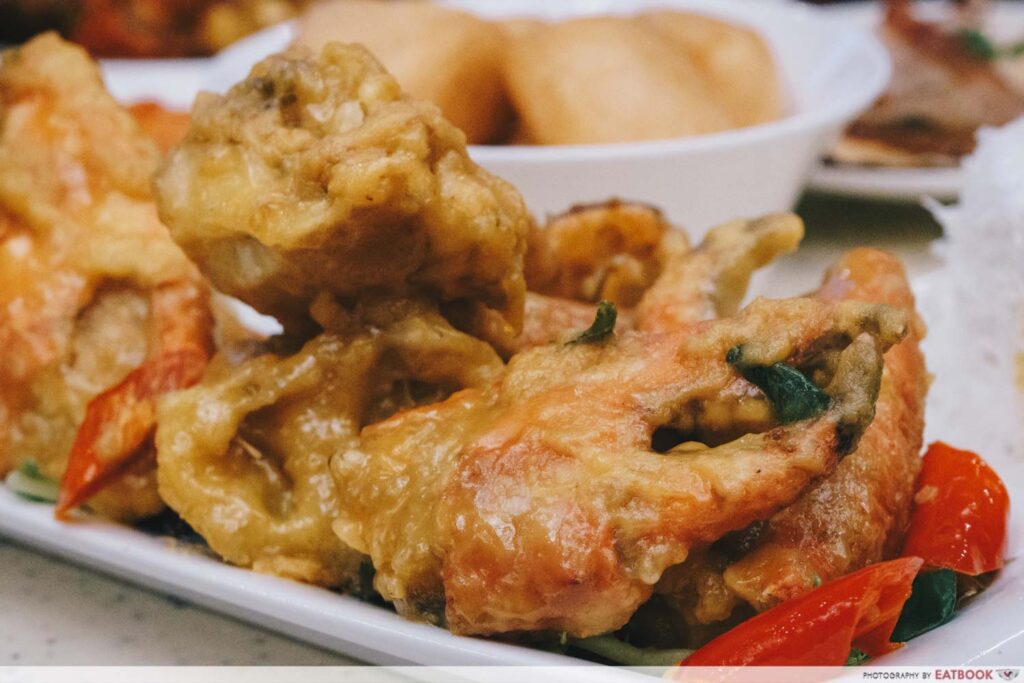 My personal favourite, the meat of the Salted Egg Yolk Crab was drenched in a thick coat of buttery and creamy salted egg yolk sauce. Unlike some salted egg yolk sauces, it was not too sweet and had a nice spiciness from the curry leaves as well.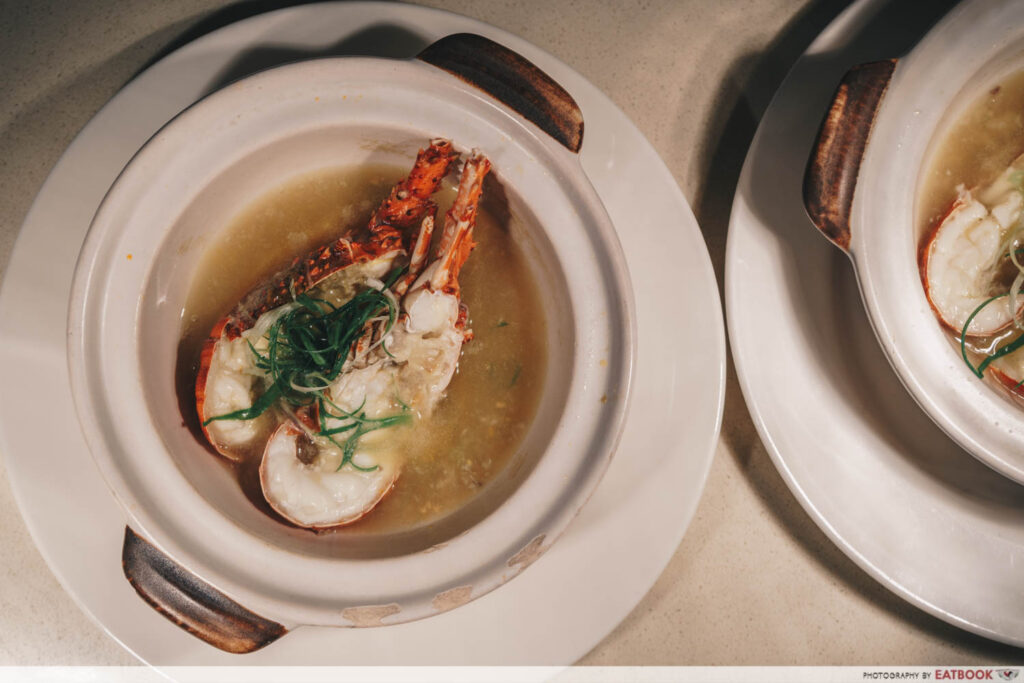 New on the buffet spread is also the Lobster with Superior Stock. The lobster was fresh and flavourful, but I wished that the rich stock could have been mellower to bring out the taste of the lobster.
If you want more seafood goodness, the usual seafood on ice section is available too.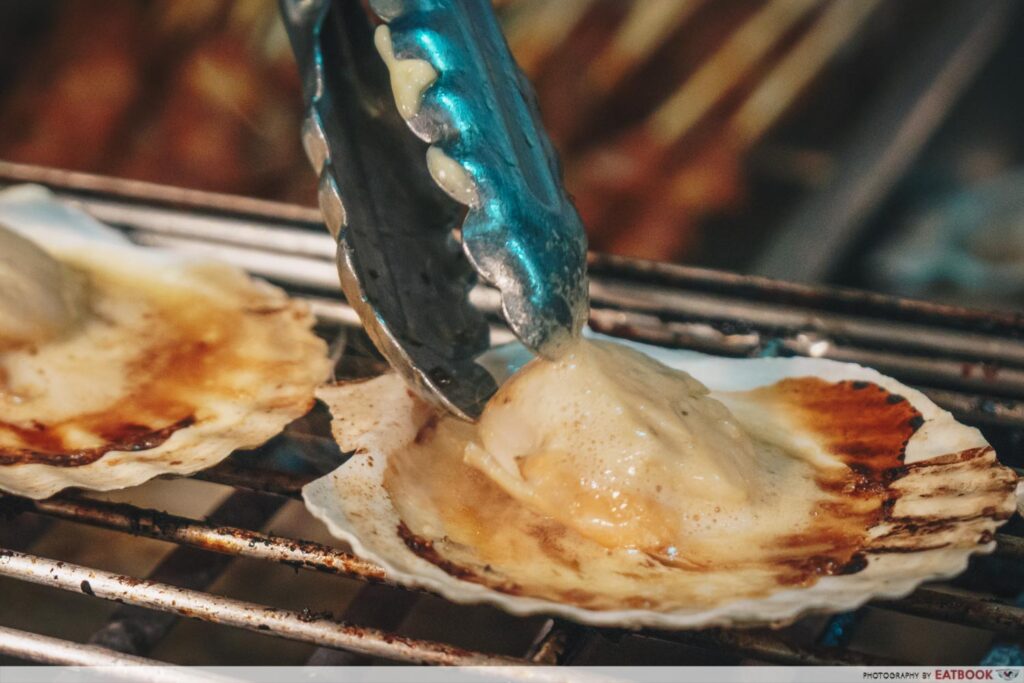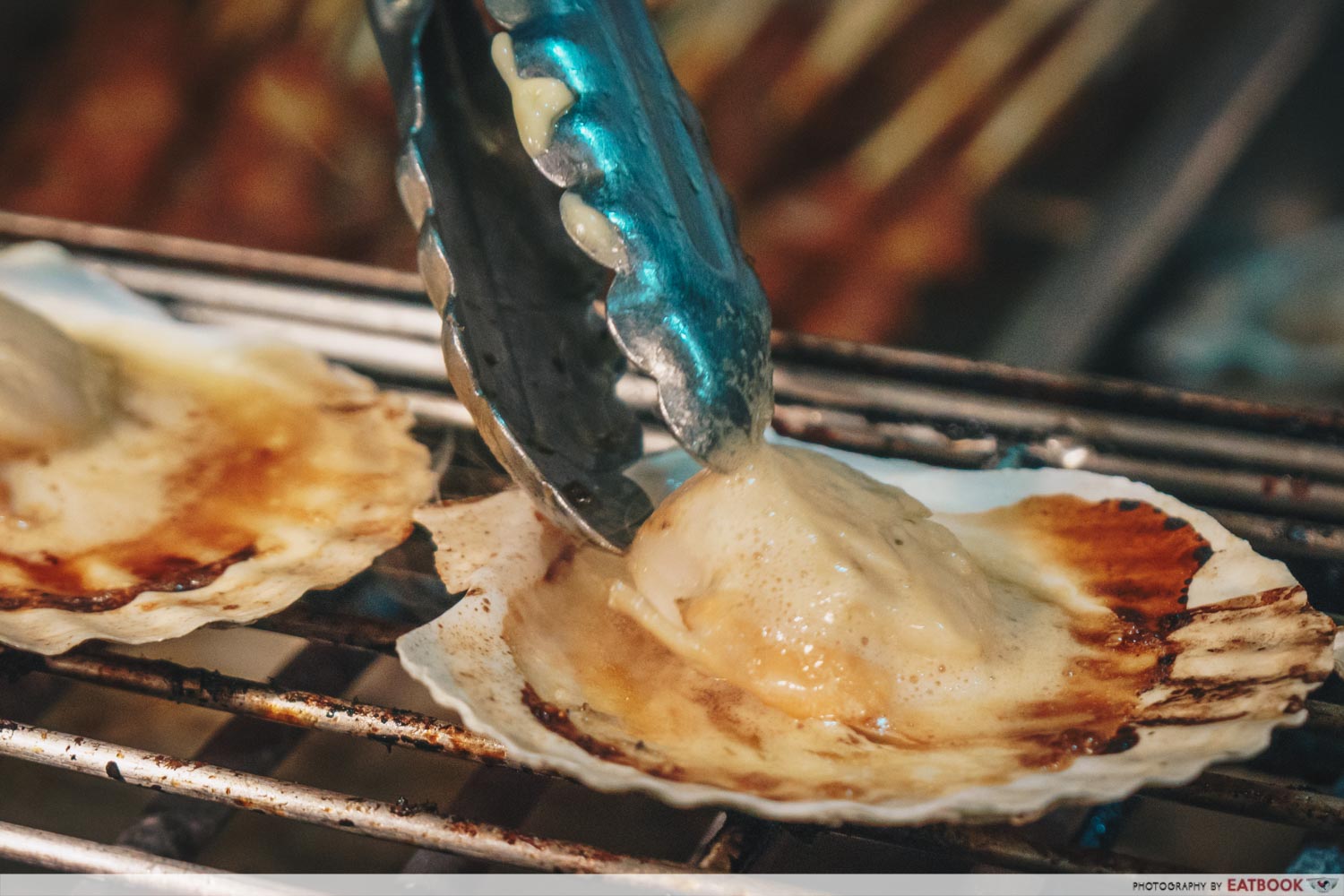 There's also a Live Barbecue Station where seafood and other items are prepared on an open grill.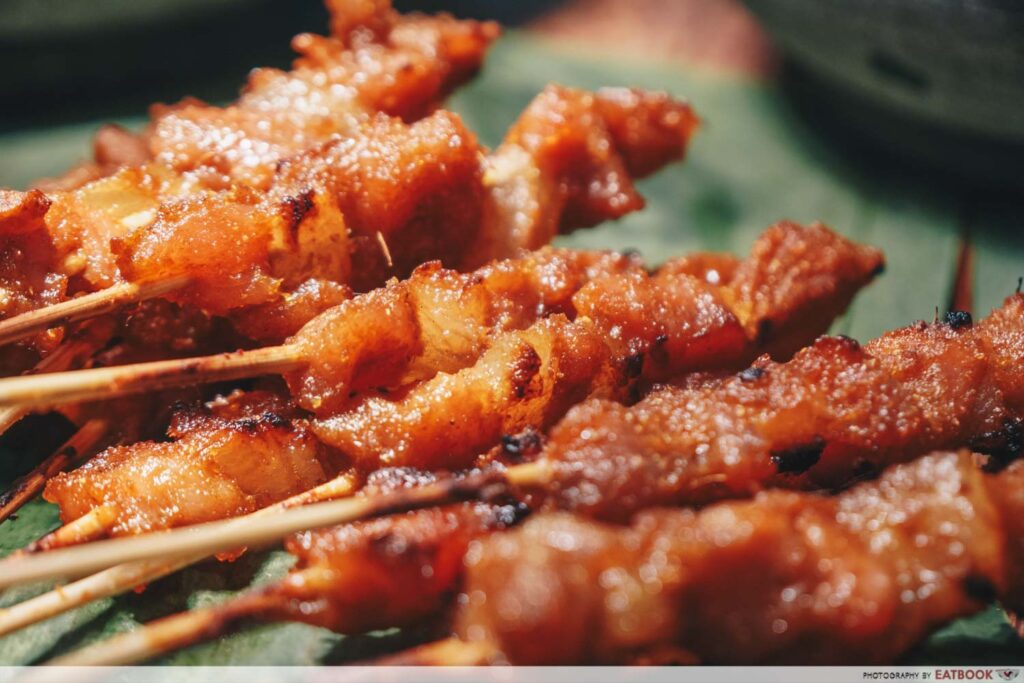 You get to choose from a selection of stingray, squid, prawn, as well as chicken, pork or mutton satay that is cooked right on the spot.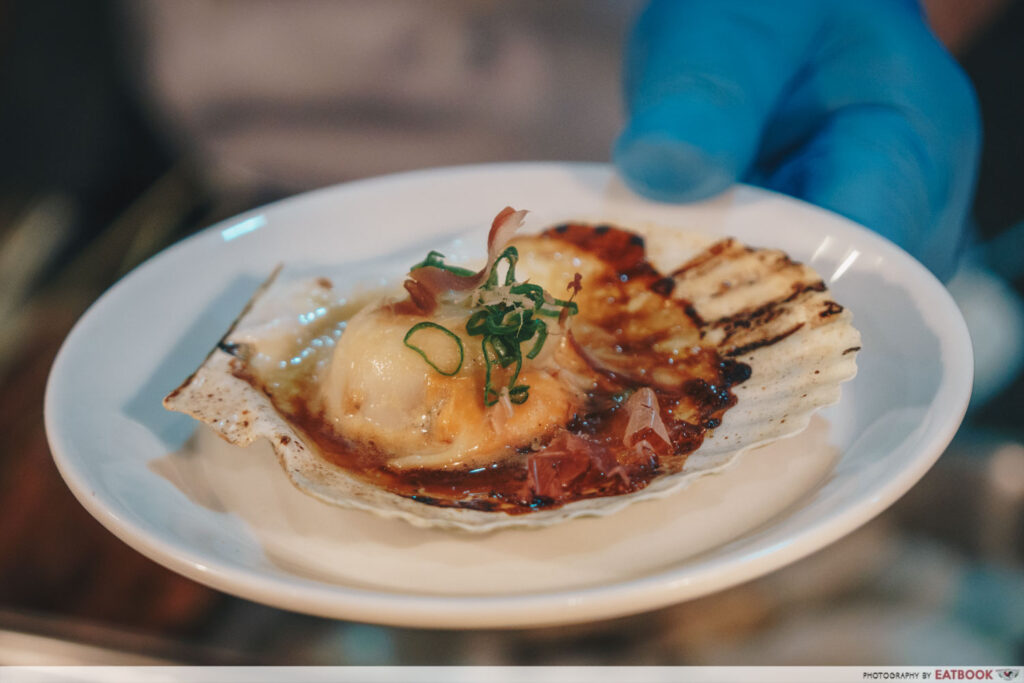 The Grilled Half Shell Scallop with Yuzu and Shoyu brings something special to the lineup with Japanese scallops that are grilled in their shells. A drizzle of yuzu juice and shoyu are then added, along with bonito flakes. The scallop releases plenty of flavourful liquid as it cooks in its shell. Combined with a hint of acidity from the yuzu juice, and savouriness from the bonito flakes and shoyu, the flavours were well balanced.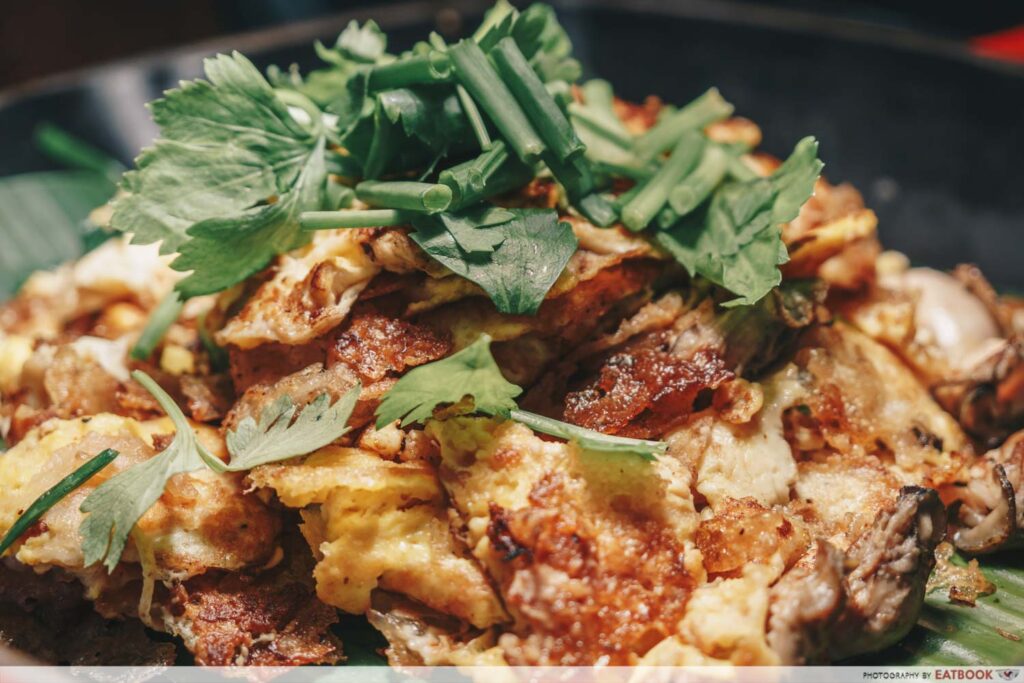 The seafood feast continues with Oyster Omelette. The good thing about having oyster omelette at a buffet is that you can get as many oysters as you want. But try some of the egg as well, it managed to soak up all the rich and briny essence of the oysters and goes well with just a dab of chilli.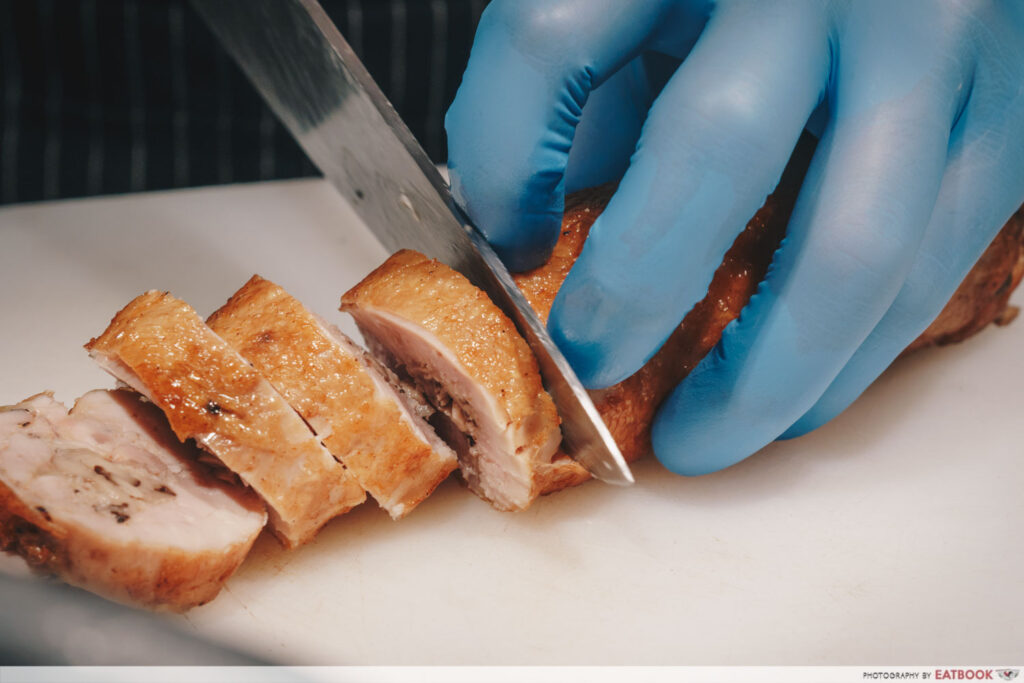 For those looking for Western fare, check out the carving station. The Chicken Roulade is stuffed with mushrooms and slow-cooked before being seared in high-heat with butter to bring out the roasted flavour from the chicken skin.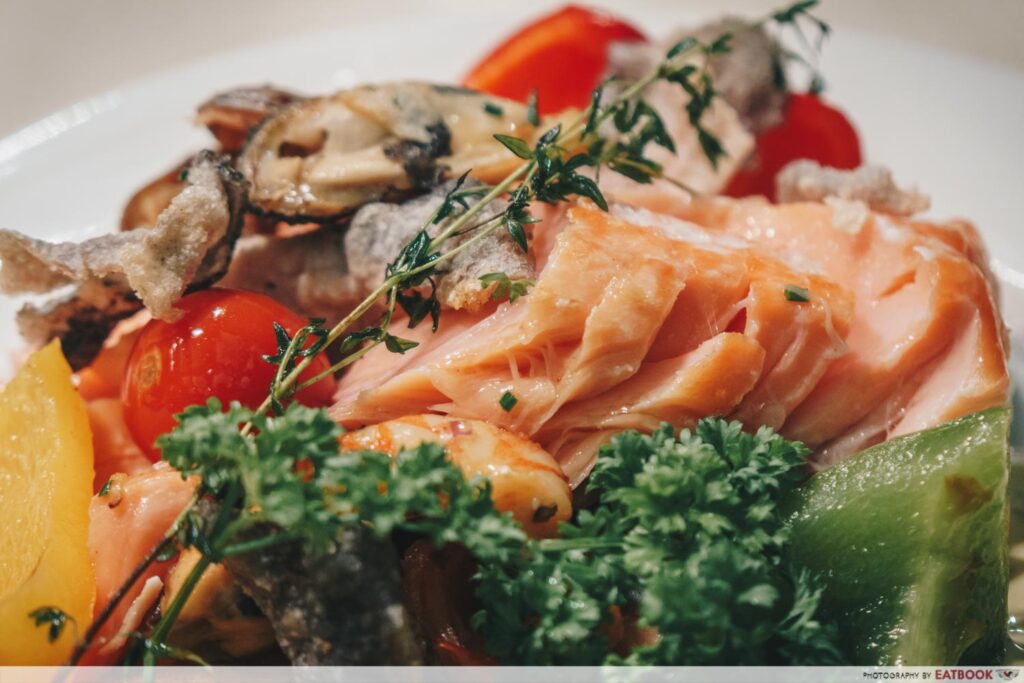 The Slow-cooked Salmon is simply seasoned with herbs and gently cooked to bring out the natural flavour of the fish. There are also plenty of fried fish skin and sauteed prawns scattered on top, making it a real seafood feast.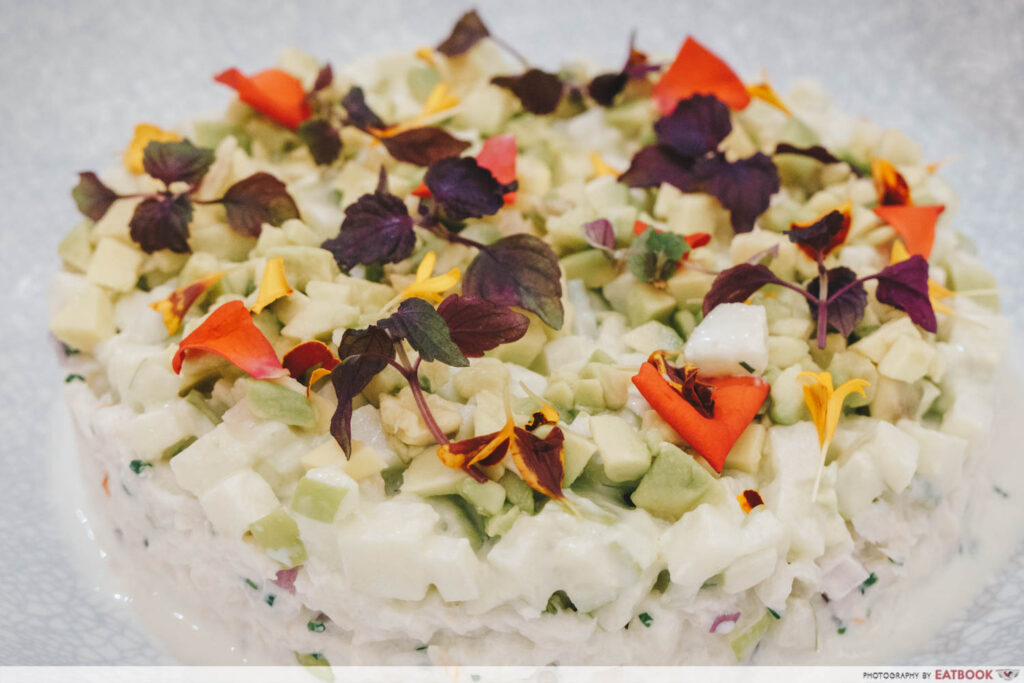 Marinated Crab Salad was sort of like an atas Waldorf salad, with chunks of crab meat that are tossed with mayonnaise and Granny Smith apple.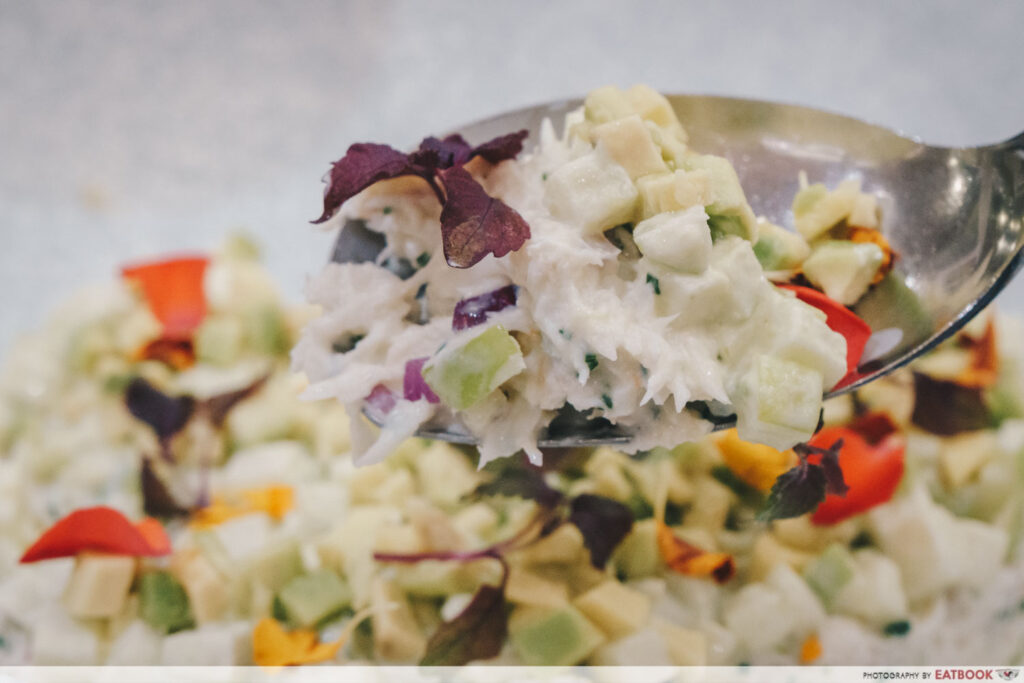 The apples had a little sour tang that balances out the richness of mayonnaise and crab while giving plenty of crunch as well.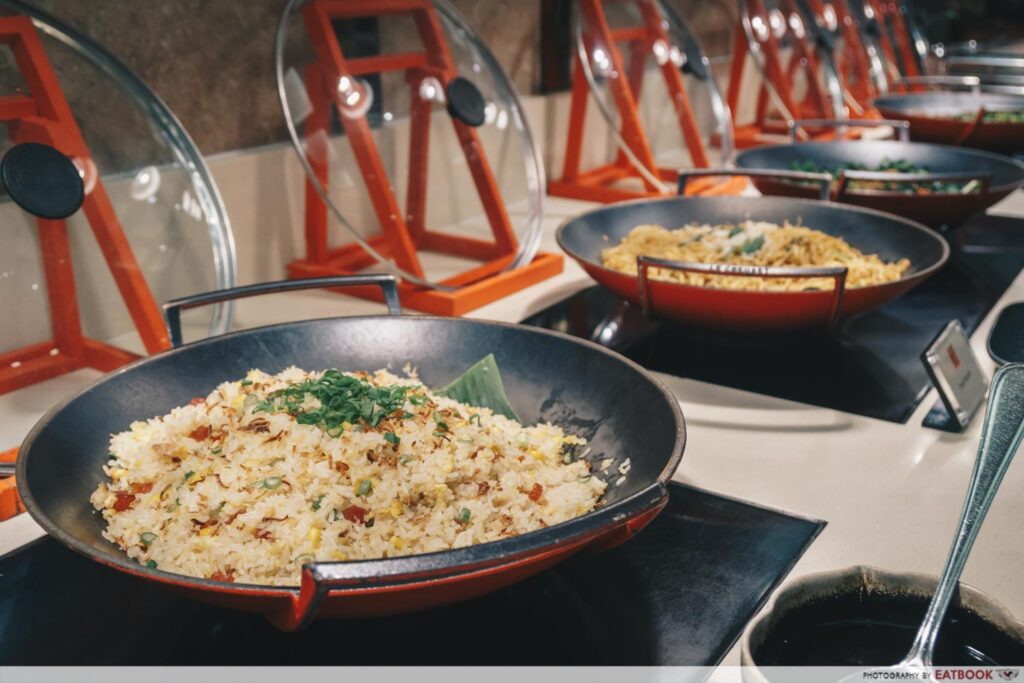 Those who can't have a meal without carbs will be glad to find options such as fried rice on the buffet line.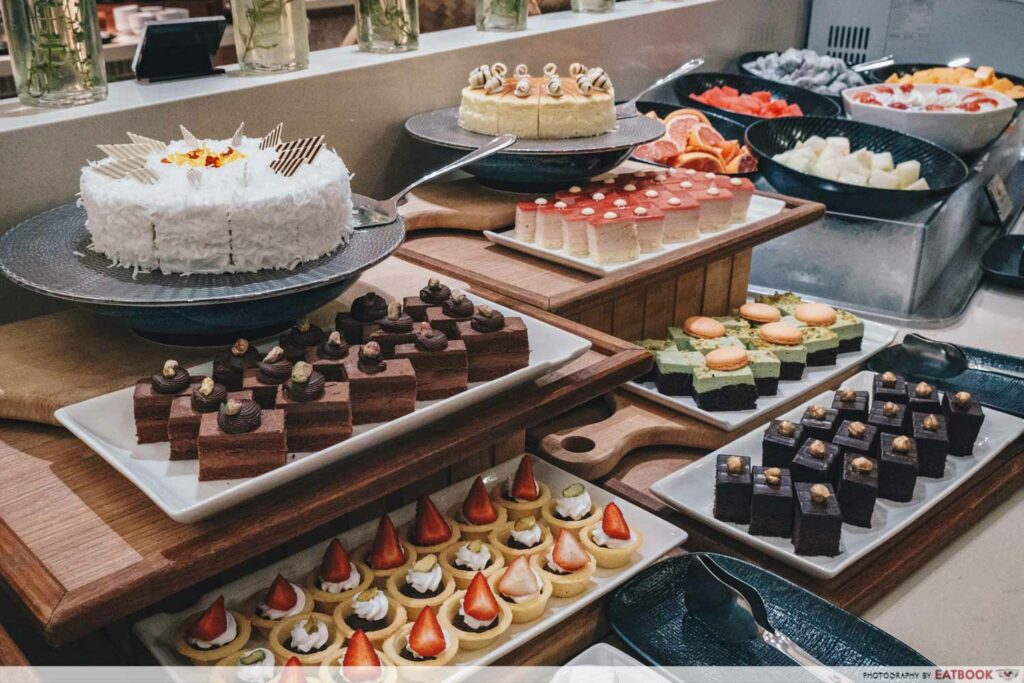 From kueh to housemade cakes, there's a wide variety of desserts to choose from.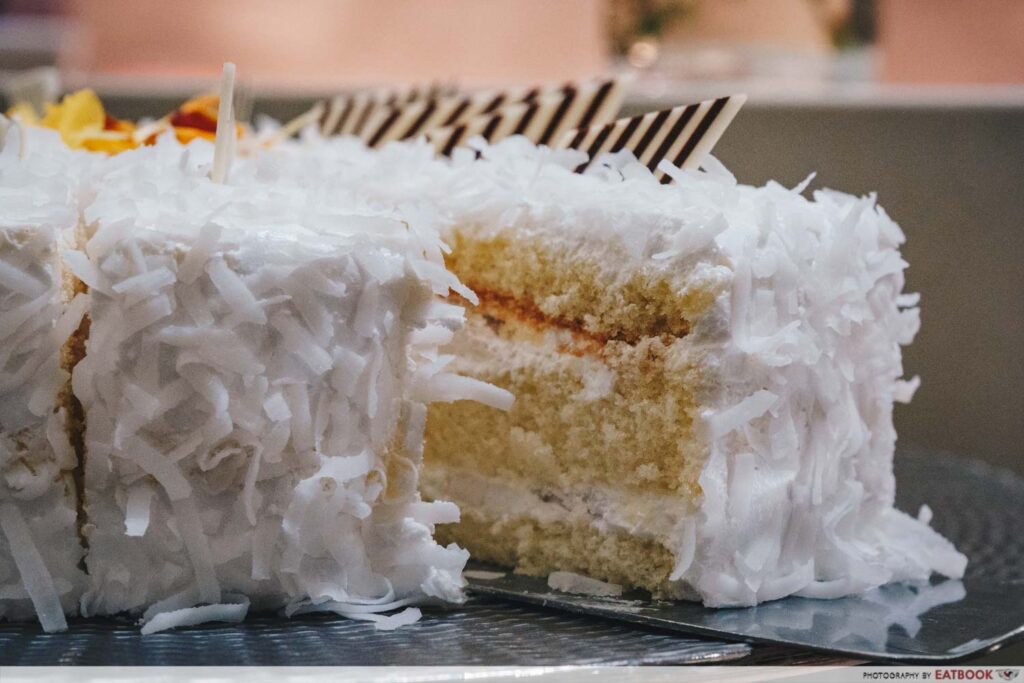 Leave some space in your stomach for Coconut Cake. Ideal for coconut lovers, the cake gives a light and refreshing finish to the meal with plenty of thinly sliced coconut flesh hidden inside the moist creamy interior.
Ambience at Ginger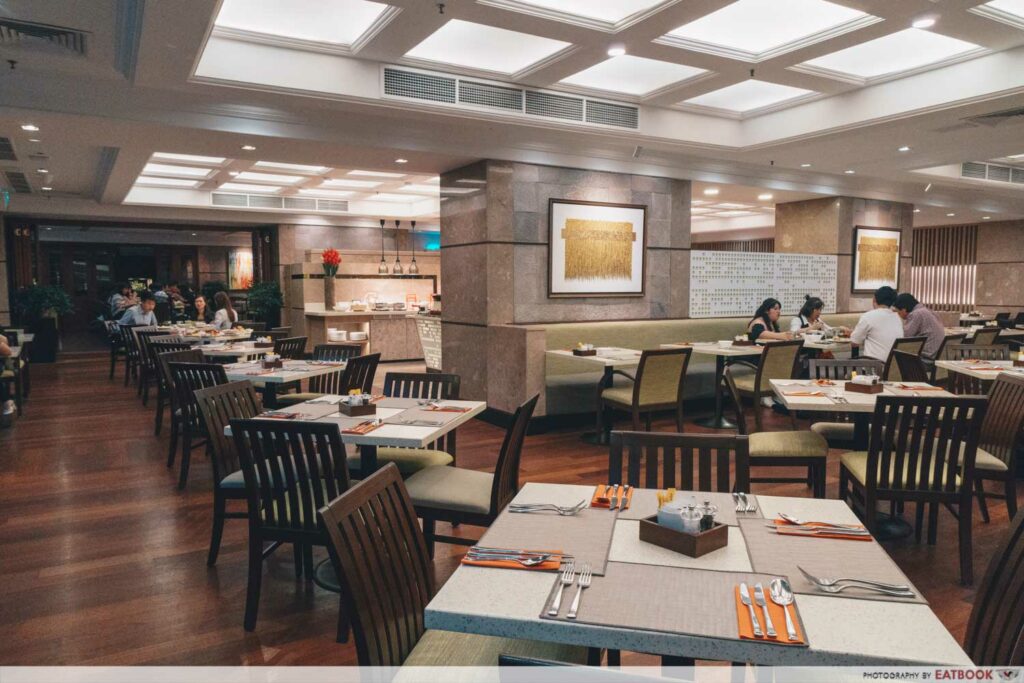 The restaurant is divided into two sections. The first side is brightly lit, making it ideal for families, while the back of the restaurant has dim and ambient lighting, great for intimate dinners.
The staff members were attentive and quick to clear my fast expanding pile of crab shells. My only gripe was that there should have been bowls for diners to give their fingers a quick dip.
The verdict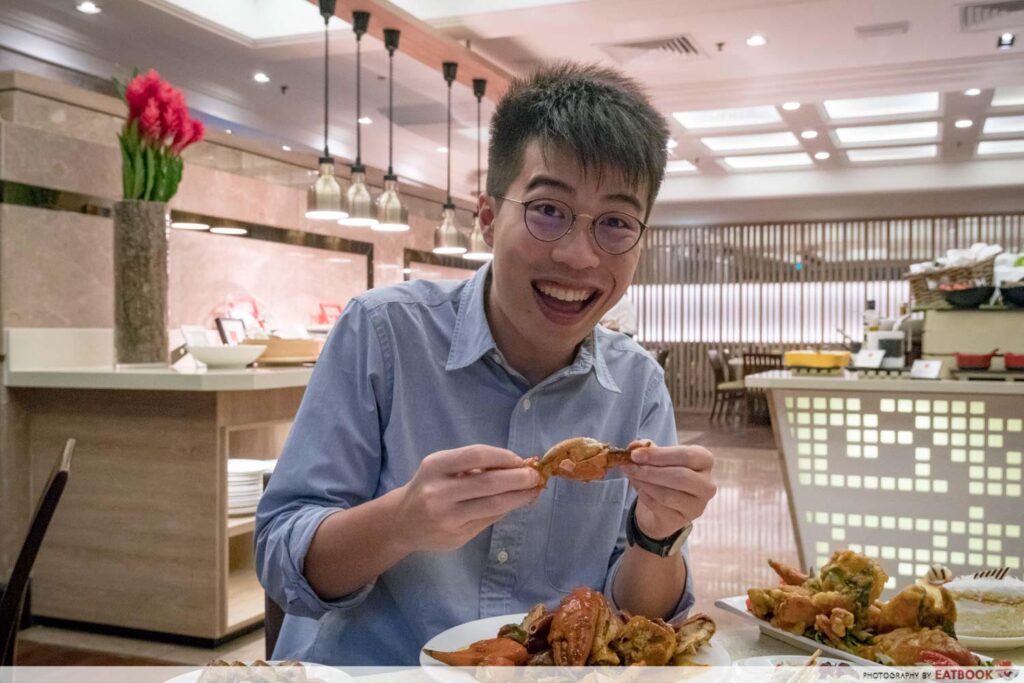 If you're a fan of seafood and anything crab related, I would recommend The Wonders of Pincers at Ginger as an ideal place to get your seafood fix. At $68++, the place offers great value and would satisfy the cravings of any crab lover. The menu for the buffet is on a rotational basis, but you'll definitely get to feast on loads of crabs at this thematic buffet. Expect to get your fingers dirty, and remember to hold off that manicure appointment.
Address: 7500 Beach Road, PARKROYAL on Beach Road, Singapore 199591
Buffet hours: Mon-Fri 6pm to 10pm, Sat-Sun 12pm to 2.30pm, 6pm to 10pm
Tel: 6505 5710
Website

Photos taken by Maverick Chua.
This post is brought to you by PARKROYAL on Beach Road.
Summary
Pros
– Unlimited crab and lobster dishes
– Chill and relaxing ambience
Cons
– Buffet variety can be larger
Recommended dishes: Chilli Crab, Salted Egg Yolk Crab, Black Pepper Crab
Buffet hours: Mon-Fri 6pm to 10pm, Sat-Sun 12pm to 2.30pm, 6pm to 10pm
Address: 7500 Beach Road, PARKROYAL on Beach Road, Singapore 199591