---
Crabs in Singapore
---
There are a few things Singaporeans cannot live without, chicken rice, air conditioning and quite possibly crab. We love our crab here, it's even one of our greatest national dishes. But there's more to crabs in Singapore than just Chilli Crab. We take a look at 12 crab dishes to celebrate our love for this delicious crustacean.  
---
1.Chilli Crab
---
Let's get this out of the way first, because we can't talk about crabs in Singapore without talking about the pride and joy of our local cuisine. Chili Crab is a quintessential dish for visiting tourists, and ranks 35 on CNN's top 50 most delicious foods list.
There's much debate about who does it best here, but we think Jumbo takes the cake. The sweet and spicy sauce is heaven with their crispy and fluffy mantous. If you haven't already tried it, you owe it to yourself to give one of Singapore's best a go.
Address: Jumbo Seafood Restaurant, check out their outlets here.
Opening Hours: Varies from outlet to outlet
Price: $68 for about 1.3kg
---
2. Crabcakes
---
This classic American dish has translated well into Singapore's crab loving horde. Mixed with a variety of herbs and spices and then fried, these cakes are crusty on the outside and sweet and meaty on the inside. Paired with a good dipping sauce, crab cakes are probably one of the most convenient ways to eat crab!
Address: Luke's Oyster Bar & Chop House: 20 Gemmill Lane / 260 Orchard Road, The Heeren, #03-02
Opening Hours: Gemmill Lane: 12pm-12am / Heeren: 12pm-1030pm
Price: $47
Contact: Gemmill: 6221 4468 / Heeren: 6733 4813
---
3. Teochew Cold Crab
---
Preparing Teochew Cold Crab seems like a simple task on paper, it's just boiled and left to cool down afterall. The secret to this traditional dish, is the crab itself. They have to be full of "gor", which refers to it's liver.
Chui Huay Lim Teochew Restaurant is the place to get some cold crab. This age old restaurant has been serving traditional Teochew dishes for years and the building was an original gathering spot for Teochew immigrants back in colonial Singapore.
Address: 190 Keng Lee Rd, #01-02 Chui Huay Lim Club
Opening Hours: Daily: 11.30am-3pm / 6pm-11pm
Price: $48 per portion
---
4. Crab Bee Hoon
---
Cooked at high heat in a claypot to produce the most awe-inducing flavour, crab bee hoon has a special place in my heart. Mellben Seafood has built quite a reputation for itself, the sweet milky broth is legendary and has this restaurant packed to capacity every single day!
Address: #01-1222, 232 Ang Mo Kio Avenue 3
Opening Hours: Daily: 430pm-1130pm
Price: Market Rate
Contact: 62856762
---
5. Louisiana Style
---
Southern seafood boils have had a sudden resurgence in the local community these past two years and it's a trend I'd love to see more of. armed with an apron and table mats, diners get down and dirty cracking and sucking on crabs boiled in broths flavoured with herbs and spices.
The best one we've had so far has got to be the ones at Dancing Crab. The crabs are drenched in a spicy tomato sauce for an extra kick, and you'll get some great value out of their combo bags (Starting from $88) too !
Address: Dancing Crab, check out their outlets here!
Opening Hours: Varies from outlet to outlet
Price: Seasonal price / 100g
---
6. Crabmeat Pasta
---
One of the most locally loved pasta dishes, the dish has created quite a reputation for itself with it's soft and sweet crab flakes coating every fork-full of pasta. It's best enjoyed with linguine so the crab sticks well. We highly recommend trying out the Crabmeat Linguini ($25) at La Nonna, which is served in a spicy tomato sauce and fresh basil.
Address: 26/26B Lorong Mambong, Singapore 277685
Opening Hours: Daily: 12pm – 2.30pm, 6pm – 10.30pm
Price: $25
---
7. Som Tam (Raw Crab Papaya Salad)
---
Some may find it offputting at first, but I've yet to meet anyone who could resist a second bite after trying it the first time. The raw crab is mixed into what is essentially a raw green papaya salad. I never would have thought about about a combination like this, but it works great!
There are actually two variations of som tam with crab, one is straight up raw and the other is made with brined crab in a pickled fermented fish sauce. I've yet to try the latter though, and it's on my list the next time I'm in Laos.
Address: Nana Thai Restaurant, Golden Mile Complex,  5001 Beach Road #01-51/52/66C
Opening Hours: Daily:11am – 10pm
Price: $10
Contact:  62978498
---
8. White Pepper Crab
---
We'll probably get hate for picking this one over black pepper crab, but white pepper crab's milder nature just suits delicate crab flavours better! A true blue Singaporean creation, white pepper crab was first conceived in the kitchen of No Signboard Seafood Restaurant back in their hawker stall days. The dish was so popular it launched them out of obscurity and turned them into restaurant chain that now had outlets as far away as Hong Kong.
Address: No Signboard Seafood Restaurant, check out their outlets here!
Opening Hours: Varies from outlet to outlet
Price: Seasonal
---
9. Korean Raw Crab
---
These crabs can be pretty hard to find in Singapore, but Han Kook Guan in Tanjong Pagar. The crabs are fermented in soy sauce, but the x factor here is the salty roe which you can eat with rice. You'll have to call in advance to reserve this dish, but it will be well worth your time!
Address: Han Kook Gwan Korean Restaurant,  26 Tanjong Pagar Road
Opening Hours: Mon to Sat 11.30am – 10pm
Price: $45
Contact:  62242881
---
10. Crab Tung Hoon
---
One of my personal favourite dishes, this Teochew dish has found quite an audience in Thailand as well. The noodles are fried in garlic, pepper, ginger and a stock to create a dry but extremely pungent and fragrant dish. They are mostly served in claypots that add an earthy flavour to the noodles.
Address:Eastern House of Seafood, 55 Chai Chee Drive, Singapore 460055
Opening Hours:10.30am-11pm
Price: $23
---
11. Chilli Crab Poutine
---
Talk about cross-culturalism! This Canadian and Singaporean hybrid takes it to a spicy new level by substituting the traditional gravy with a chilli crab sauce! It's topped up with a deep fried soft shell crab to seal the deal. Say goodbye to dirty fingers from tearing crabs up.
Address: Chillax Cafe: 28 Maju Ave, Serangoon Garden Estate, Singapore 556698
Opening Hours: Mon – Thu: 3pm-1am, Fri: 4pm-2am, Sat: 11am-2am, Sun: 11am-12am
Price: $13
Contact: 6244 5529
---
12. Crab, Watermelon and feta cheese salad
---
I first tried this dish at a food festival earlier this year, and I've wished to see it again ever since. The sweetness of the watermelon and crab go hand in hand and dial down the pungency of the feta cheese. It's one salad I wouldn't mind a second helping of.
Address: The Provison Shop: BLK 3, Everton Park #01-79
Opening Hours: Mon: 7.30-9pm, Wed-Fri: 7.30-9pm, Sat-Sun: 9am-9pm
Price: $14
Contact: 62259931
---
More Reccomendations For Crab Type Dishes?
---
There you have it, 12 dishes to rediscover your love of crab to. Let us know in the comments if you have any other reccomendations you'd like to share. Till then, have a crab-tastic day!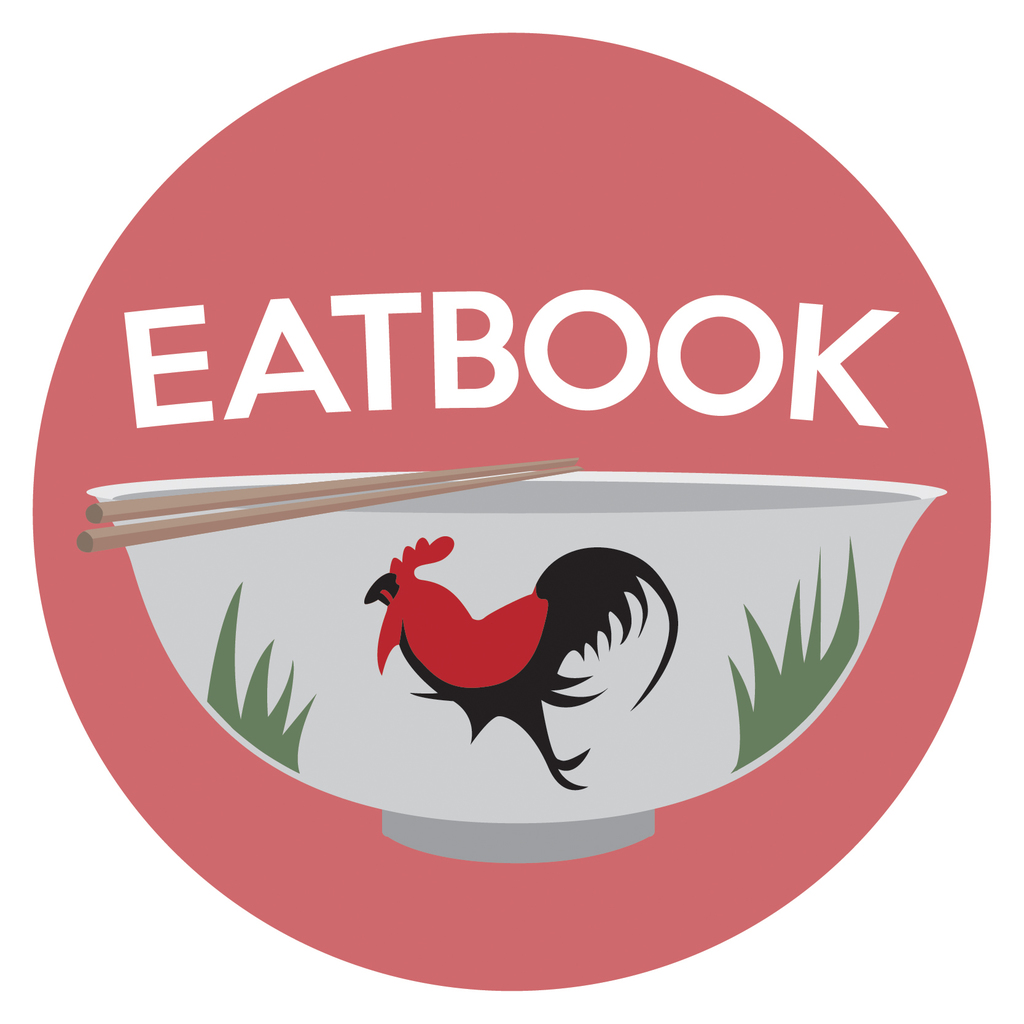 Drop us your email so you won't miss the latest news.