No more emptying your wallet for a sweet ending
After hearing about the world-famous strawberry watermelon cake while living in Sydney a few years back, I dragged a few of my friends to Black Star Pastry just to try it – only to realise they sold out at 1pm. Cue years of disappointment later, you won't believe how excited I was when I found out Singapore has our very own version at Cream & Custard, sans air ticket and long queues.
Desserts at Cream & Custard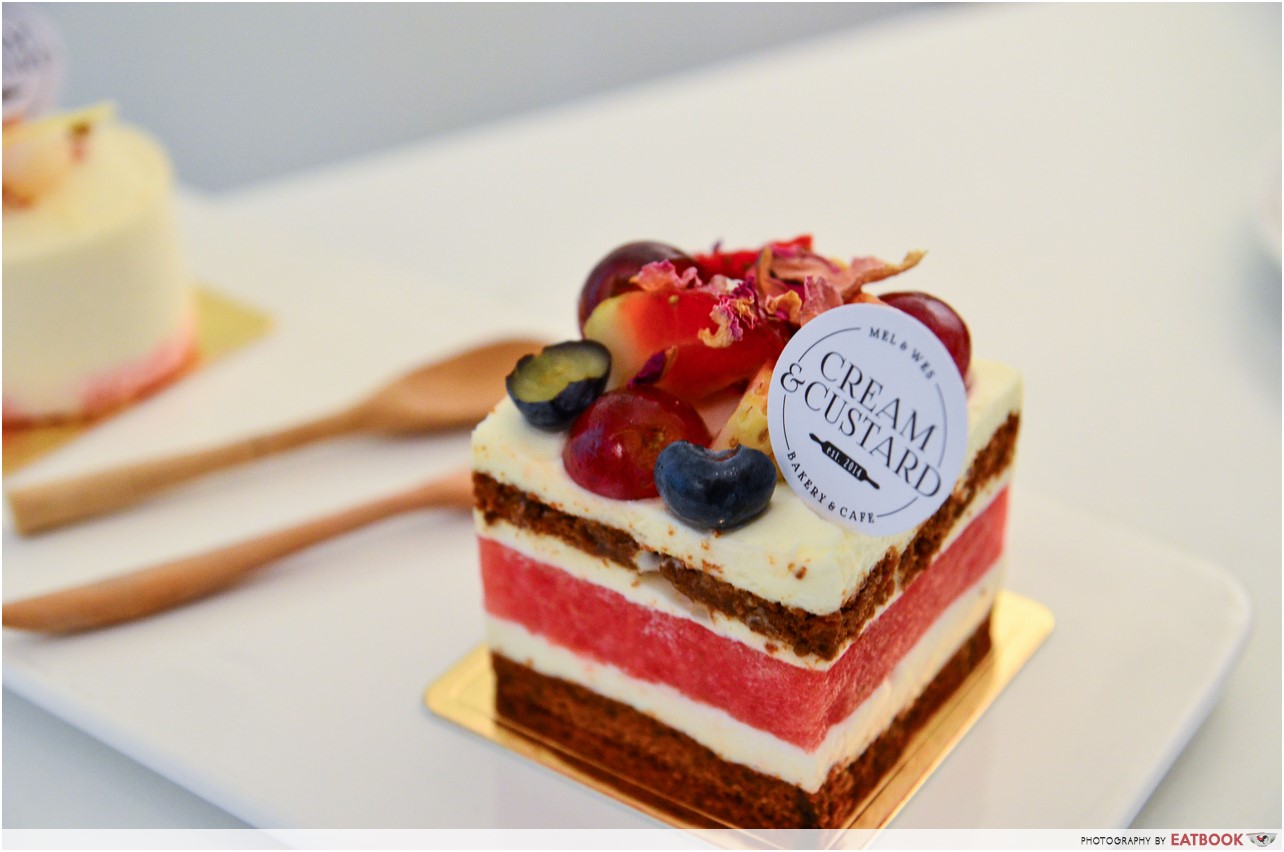 Let's start with my personal favourite: Strawberry Watermelon Cake ($7.80). It looks simple with layers of almond dacquoise (nut meringue, pronounced "dah-kwahz"), rose-scented cream and fresh watermelon. The cake is then topped with blueberries, strawberries, grapes and edible dried rose petals.
My first mouthful immediately made my eyes light up. The fresh fruits and rose petals gave it a distinct floral sweetness, and the thick slice of watermelon added a sweet and juicy burst amongst the cream.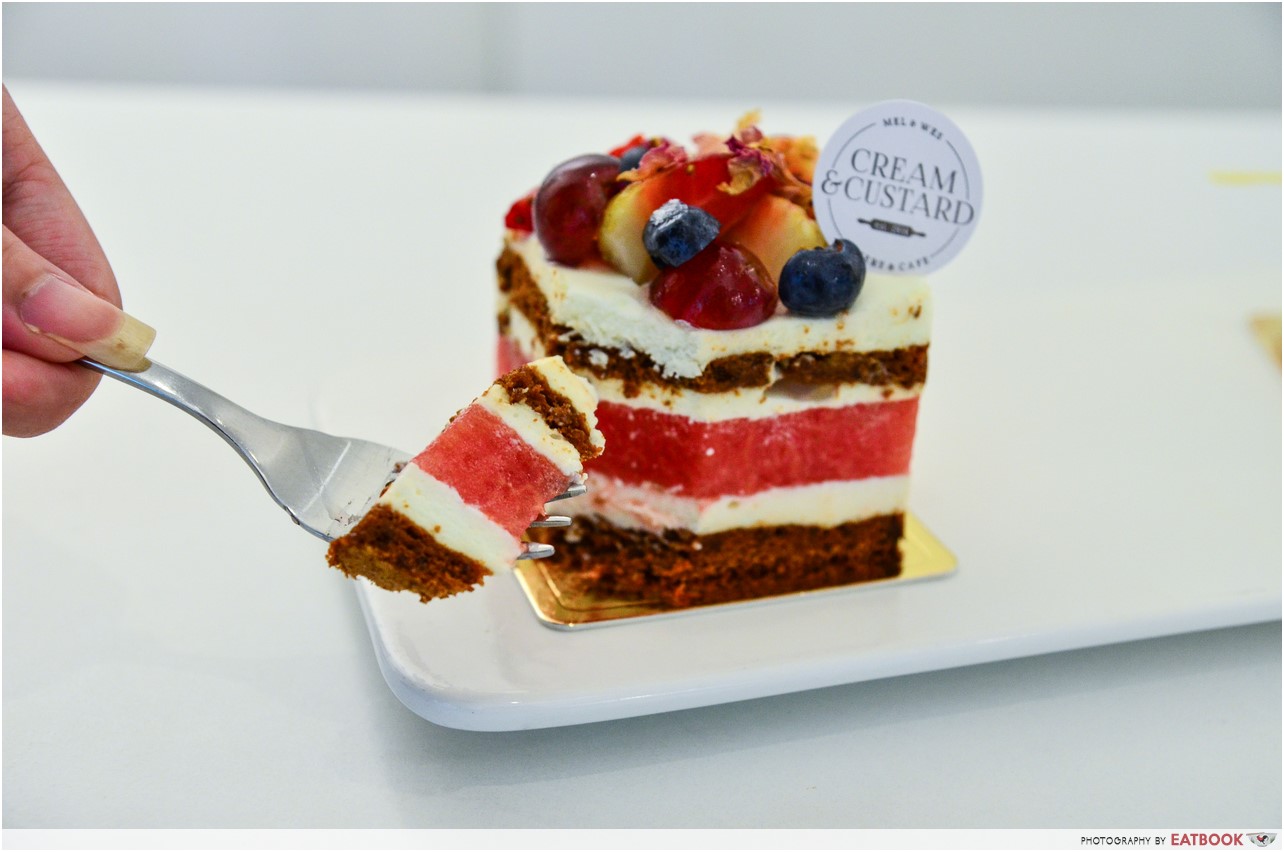 Learn from us and try not to take too long with photos, as the dacquoise might lose its crunchiness. Despite this, I still loved the contrast of the slightly chewy dacquoise against the smoothness of fresh cream. Delightfully refreshing and fragrant, this is a slice that will keep you coming back.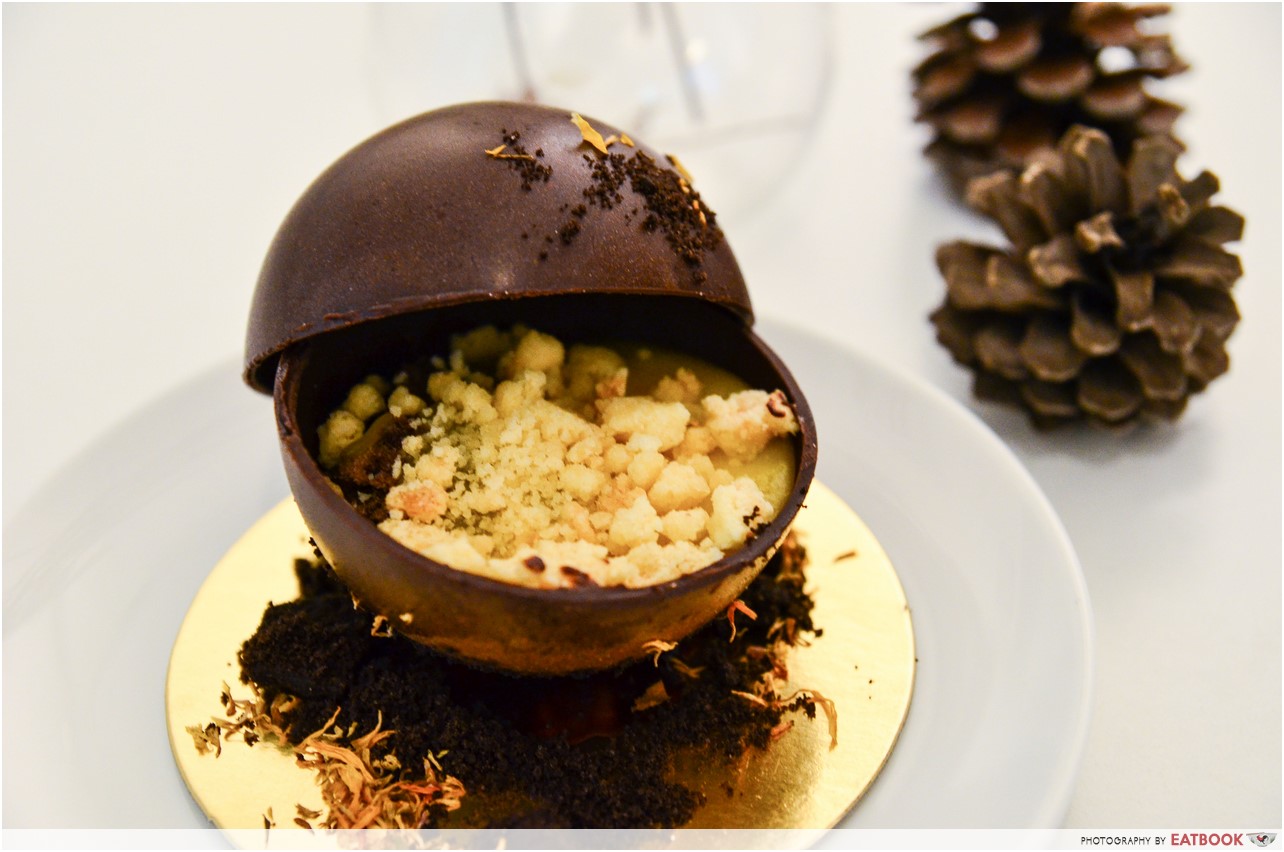 Black Ball ($9.80) is every dark chocolate lover's dream on a plate. Nested atop a base of oreo crumbs, this adult version of Kinder Surprise houses passionfruit curd, cold 66 percent Valrhona chocolate mousse and homemade honeycomb-like crumbs. The unassuming chocolate sphere has a richness that gradually unfolds on your tongue without being overwhelmingly bitter.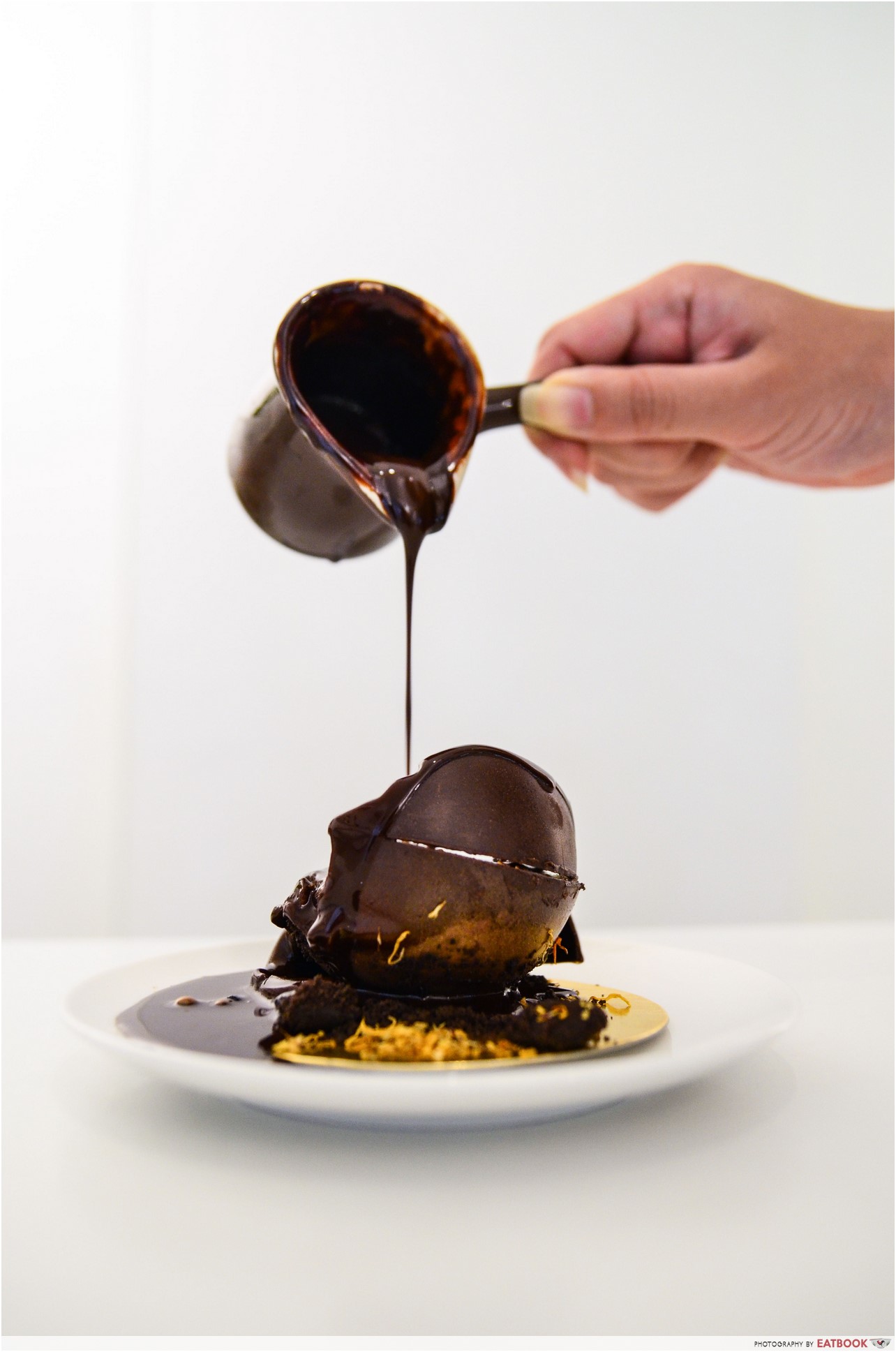 You can choose to eat the individual fillings by itself, but the highlight of this dessert is definitely the melting dome. Don't forget to whip your smartphone out for a video as a waitress pours their signature dark chocolate sauce over the ball to melt the shell at your cue – definitely a Snapchat-worthy dish.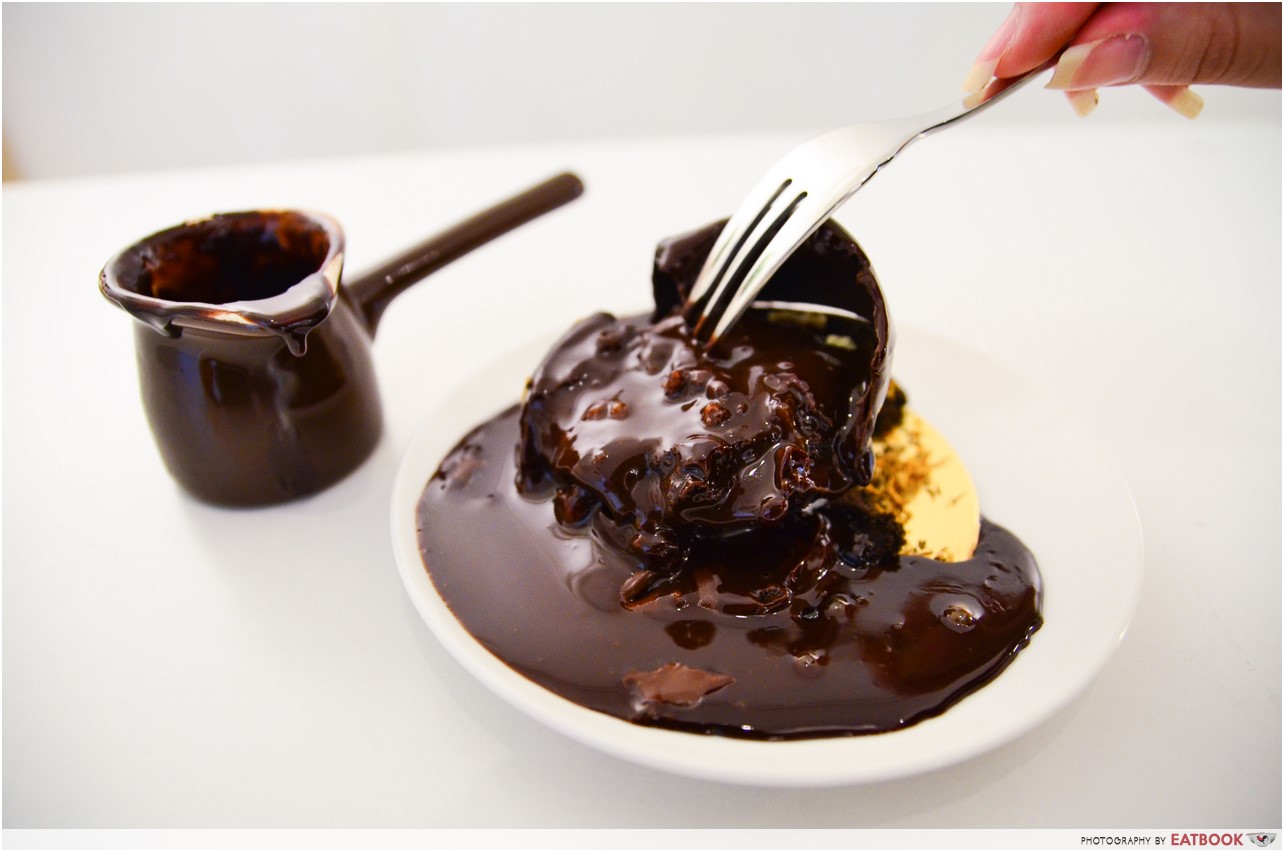 The zing of the passionfruit curd hit my taste buds straight away, while balancing out mouthfuls of rich dark chocolate mousse. Together with the sweet crumbs and melted chocolate, they made a great combo that had us wiping the plate clean.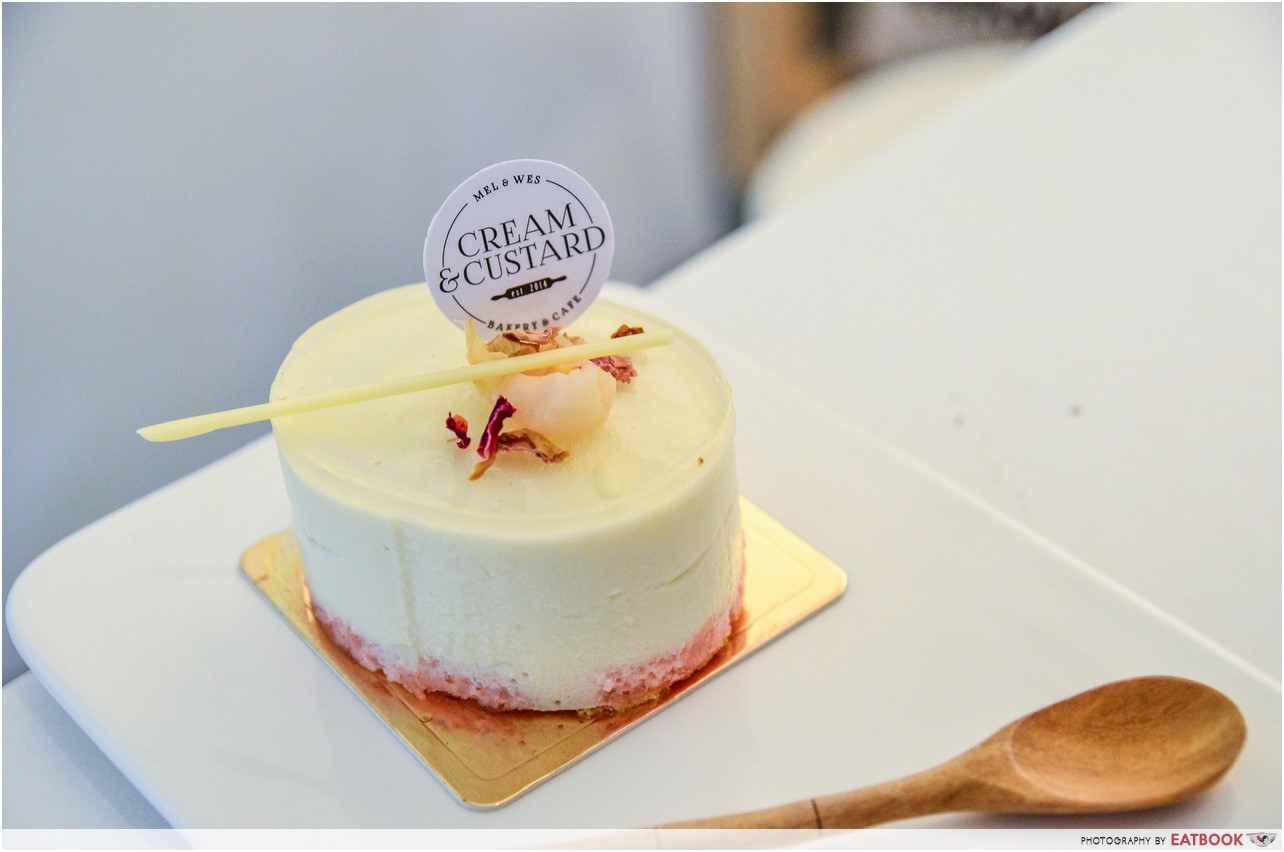 A crowd favourite, Lychee Rose Cake ($7.80) is made up of light lychee mousse set between layers of moist rose sponge. Topped with a clear, sweet glaze and dried rose petals, this delicate dessert is perfect for those who love both floral and fruity flavours.

However, the ratio of mousse to sponge was strangely disproportionate. The mousse, although restrained and fragrant at first, can get overwhelming towards the end because of its sweetness and gelatine. Compared to the previous two desserts, this was very much heavier on the palate, which can leave some feeling jelak.
Ambience at Cream & Custard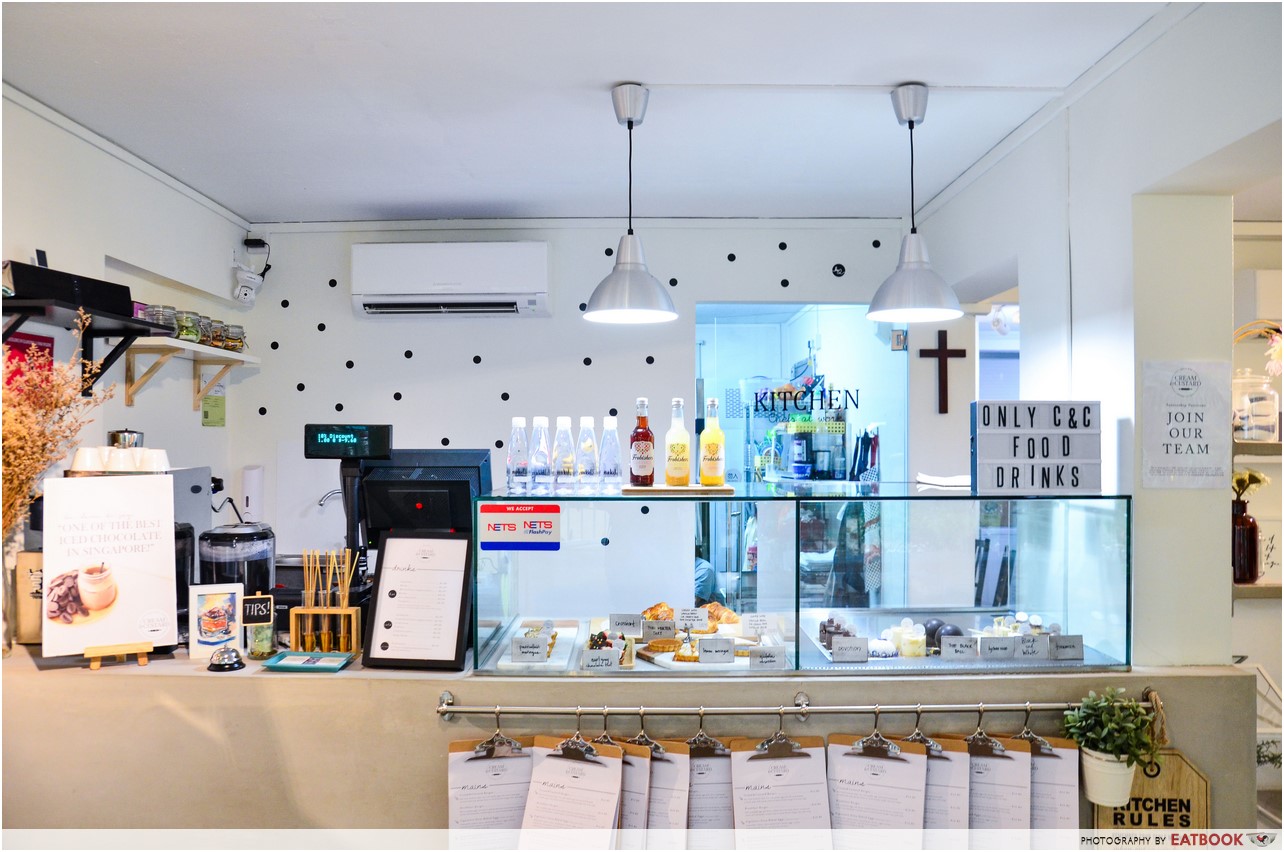 Even before entering their glass doors, the cafe's minimalistic theme was already obvious. The simple yet sophisticated decor reflected the way their desserts are made.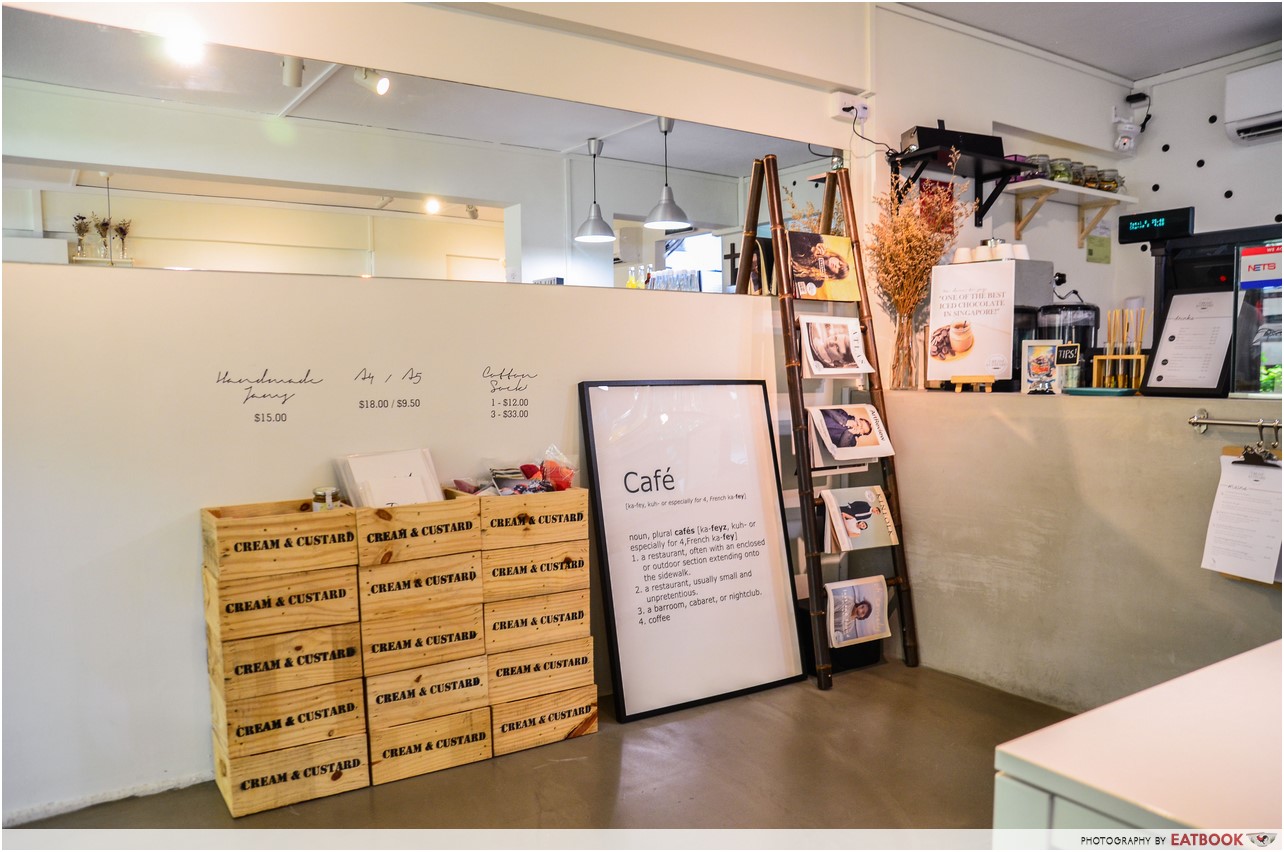 With a rack of magazines and handwritten prints lining the walls, this is a perfect nook to enjoy a little quiet time or catch up with a few close friends over coffee and desserts.
The Verdict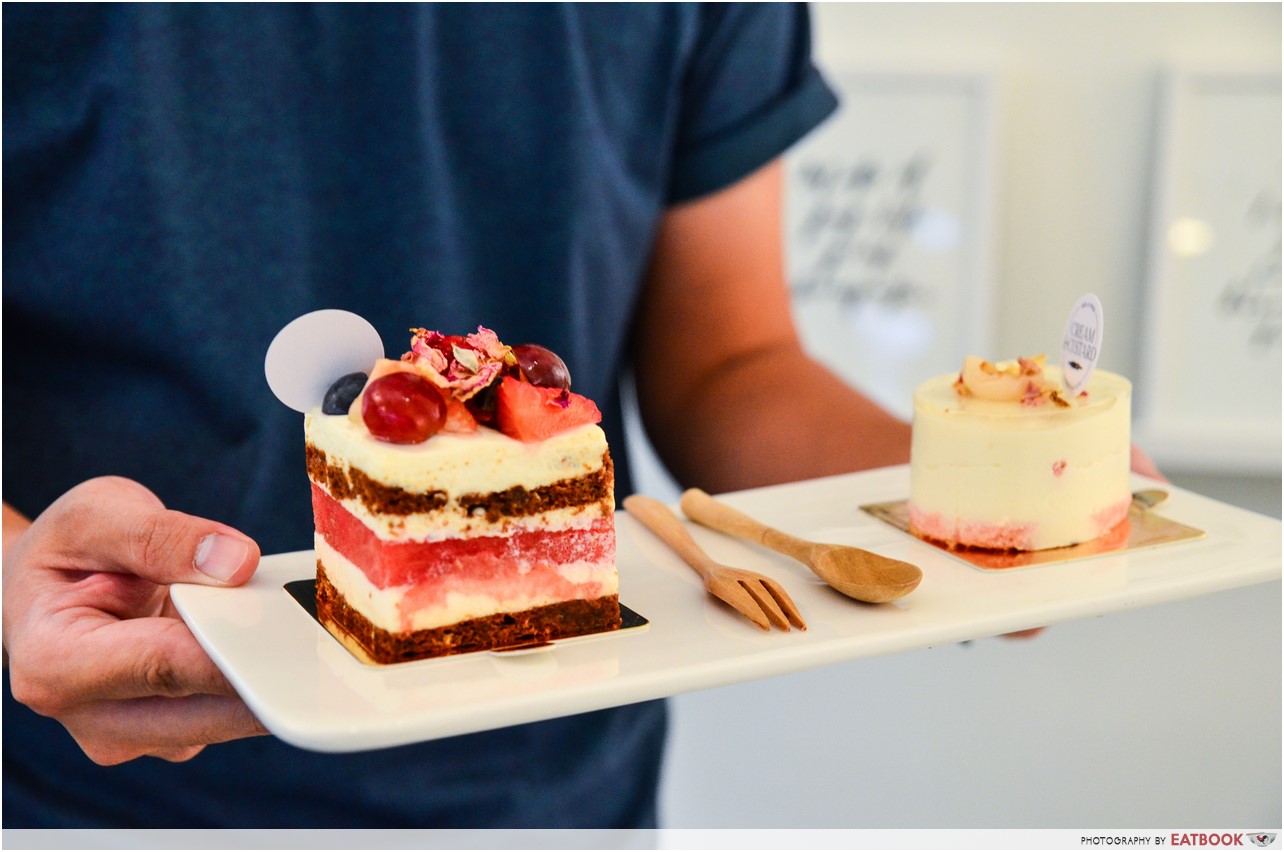 Forget bouquets, I'd rather have another slice of strawberry watermelon cake on February 14 next year. Even though Cream & Custard has a savoury menu, they are much better known for their deceivingly simple, yet delicious desserts at pocket-friendly prices.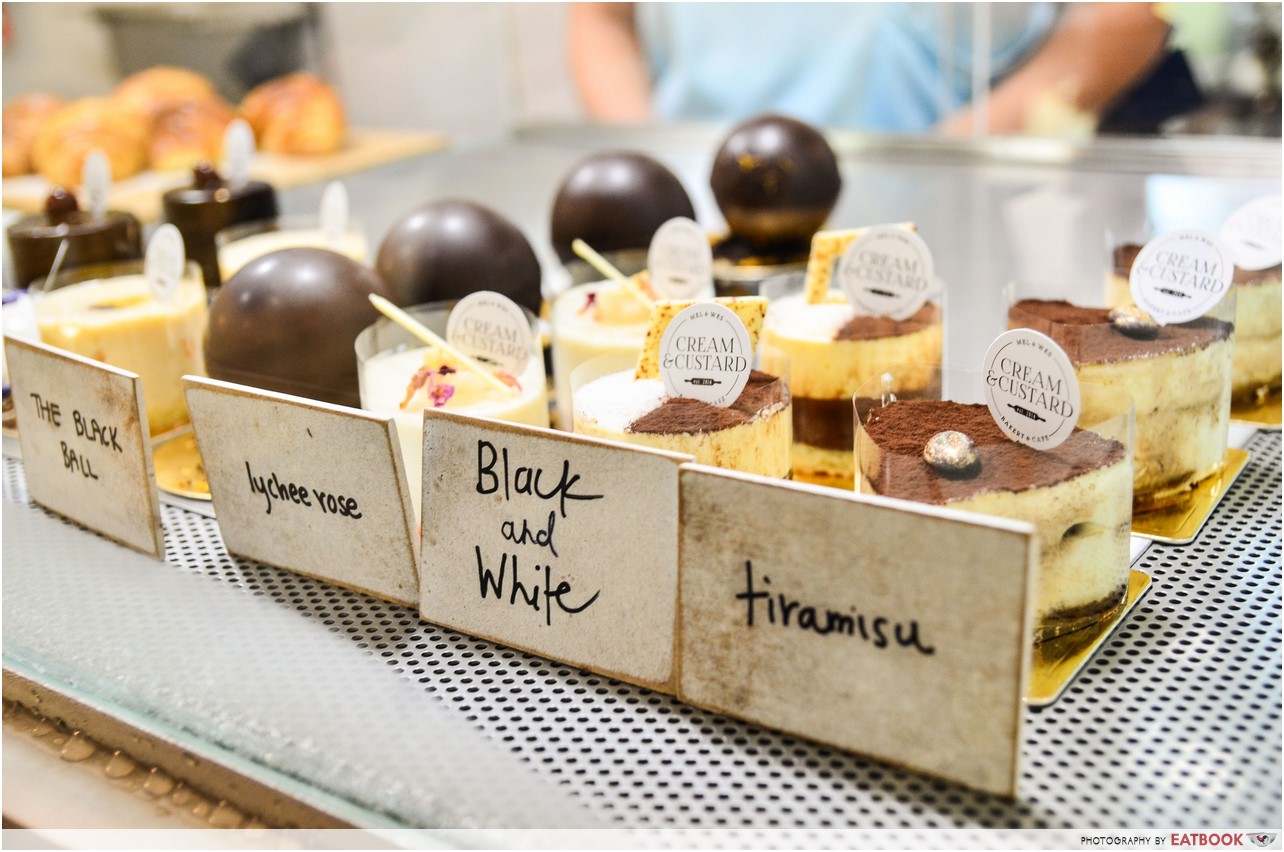 There are no convoluted or pretentious names for the desserts to hide behind, and you'll find yourself appreciating how well-thought-out their flavour combinations are. With desserts that shines through and speaks for itself, Cream & Custard is clearly a winner for your next sweet date.
This is an independent review with all expenses borne by Eatbook.sg.
Summary
Pros
– Unique desserts
– Affordable prices
Cons
– Small seating area
Recommended Dishes: Strawberry Watermelon Cake ($7.80), Black Ball ($9.80)
Operating Hours:
Monday to Saturday 11am to 7pm
Address: 46 Jalan Bukit Ho Swee, #01-894, Singapore 160046