Dawn Cafe for popular pound cakes in Clarke Quay
Minimalistic cafes are dime a dozen in Singapore, most of them taking cues from the Japanese approach to design. One such cafe that recently caught our attention was Dawn, an ultra-minimal hole-in-the-wall spot along Clarke Quay founded by an ex-Kurasu barista, complete with decor that mirrors a cosy Japanese home.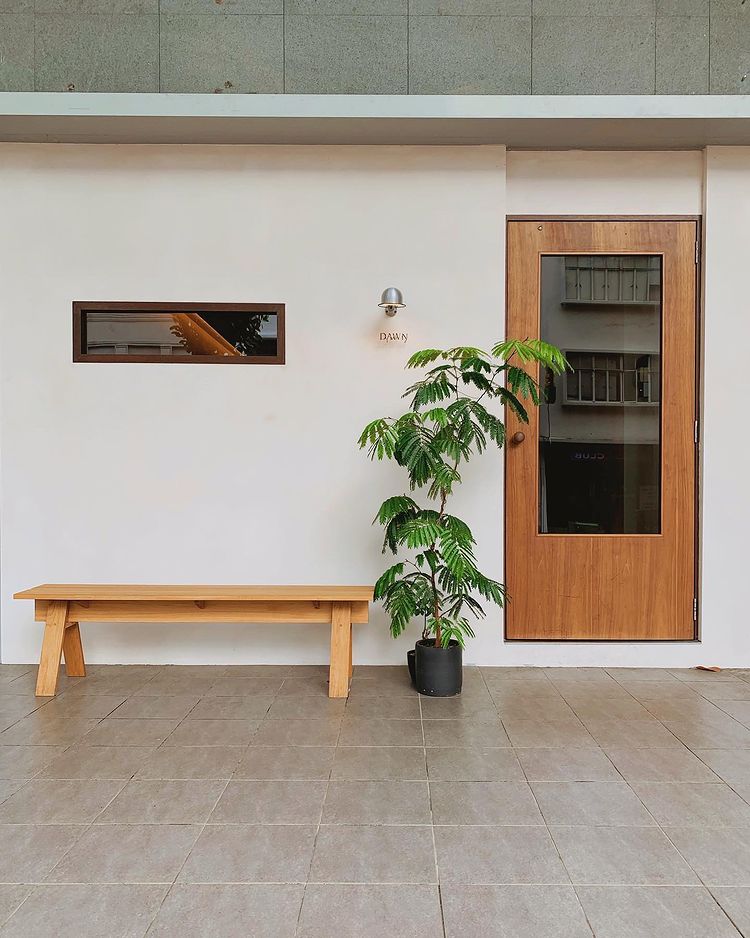 Image credit: @nwkk
The facade is definitely blink-and-you'll-miss it, so look out for a stately wooden door, with a small sign under a lamp that reads "DAWN". The space is definitely small, with a seating capacity of around 10 people, but the vibes are immaculate.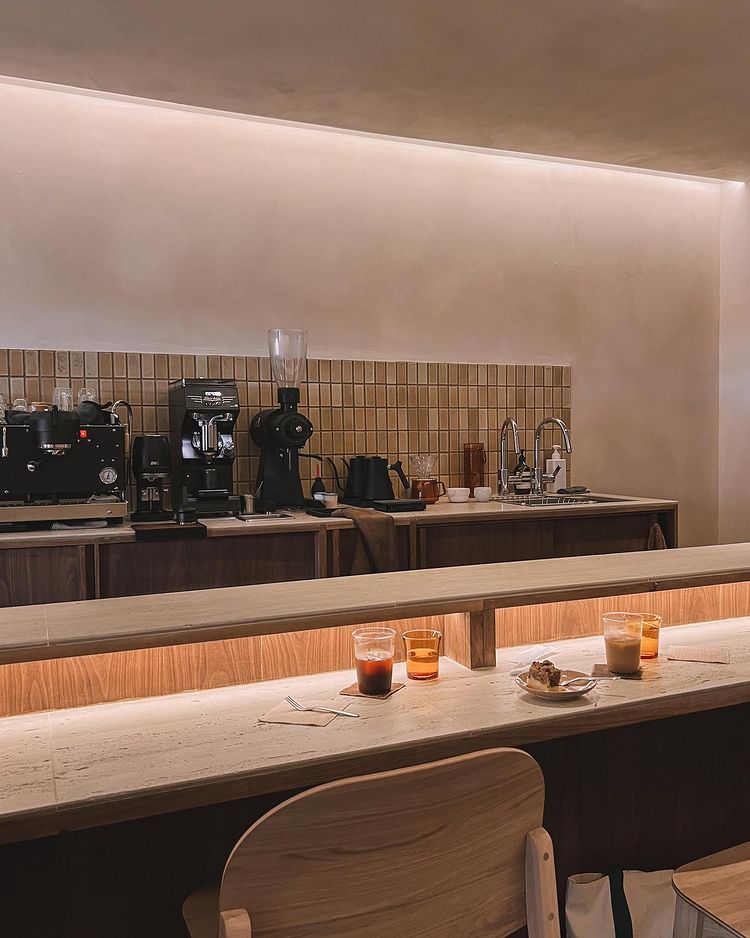 Image credit: @leplaincanvas
Exposed wooden walls, light wood furnishings, and warm light frame the space. At its centre is a sleek wooden long bar, where coffee is prepared for diners.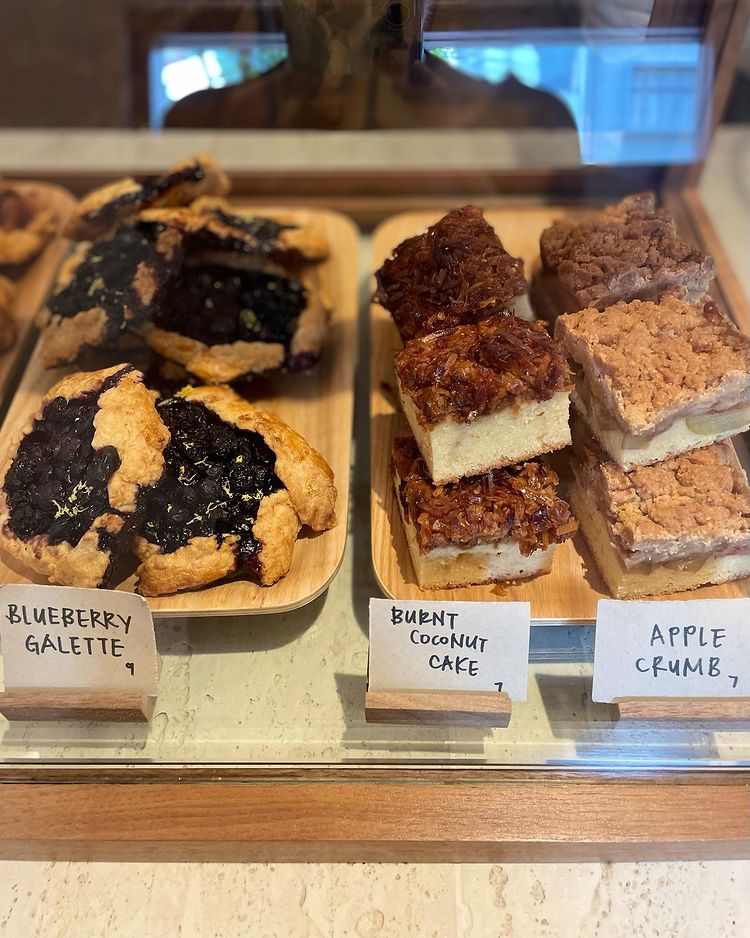 Image credit: @sararaehb
Given the size, one can't expect a super-extensive food menu here. Instead, you get a lean selection of cakes and pastries, and a couple of savoury items. The drinks selection is far more robust. You can have craft coffee any way you like it, from drip coffees to espresso-based drinks and teas. The beans they use are also sourced from boutique roasteries, most commonly, Manhattan Coffee Roasters. Blends are available on rotation. If you're not big on coffee, don't sweat it, as teas are available too.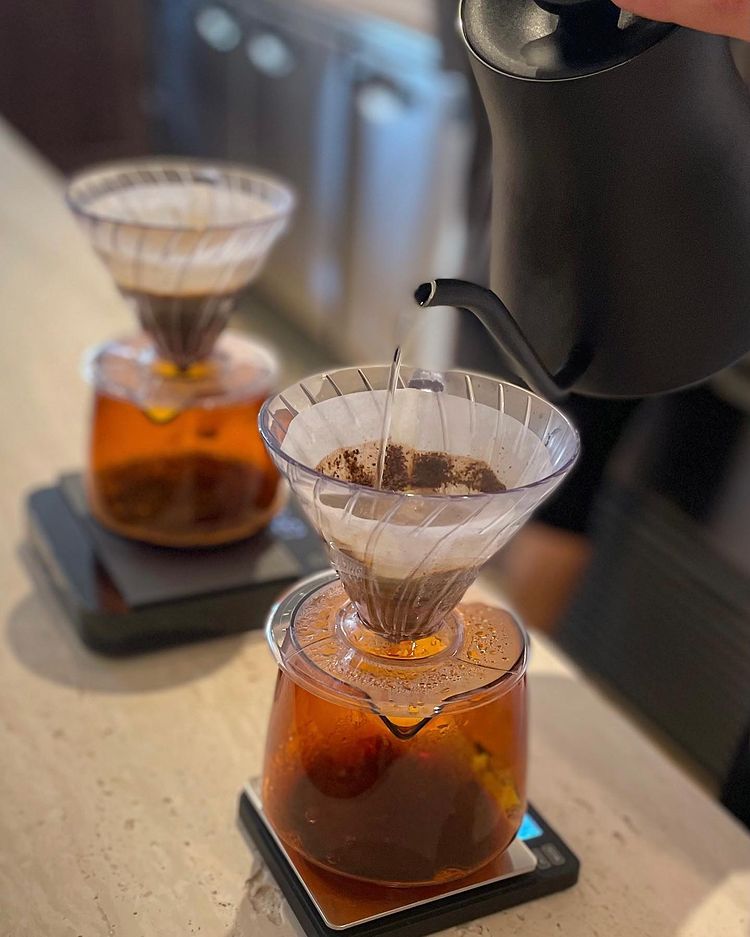 Image credit: @chanksters
While Dawn may not be a full-on brunch cafe, you can swing by and tuck into some light bites for a midday treat. Bakes are sold in limited quantities, so be sure to swing by early if you want to be sure to grab some.
Highlights include the Blueberry Galette ($9), an open-faced tart with buttery pie crust pastry and a jammy blueberry middle. Another popular choice is the Apple Crumble ($7). This isn't like your usual dense crumble, but instead a hybrid—halfway between a buttery pound cake and a crumble, each slice combines soft sponge with stewed apples and crunchy cinnamon crumble for texture.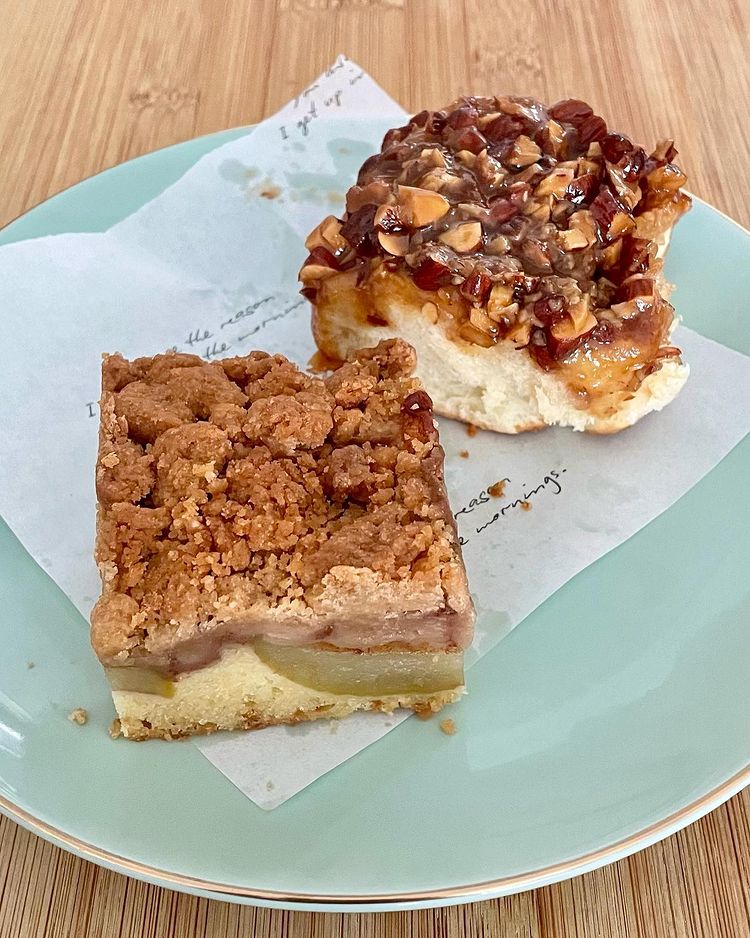 Image credit: @sararaehb
If you're lucky enough to swing by when they have friands, do keep an eye out for their Salted Kinako Friand ($4.50). This palm-sized treat is popular in New Zealand and Australia, and is a close cousin to the almond-rich French financier. At Dawn, the friand gets remixed with nutty kinako powder, and a dash of sea salt, making this treat the happy middle between sweet and savoury.
Other bakes include pound cake slices, brownies, scones, and cookies, with flavours always on rotation.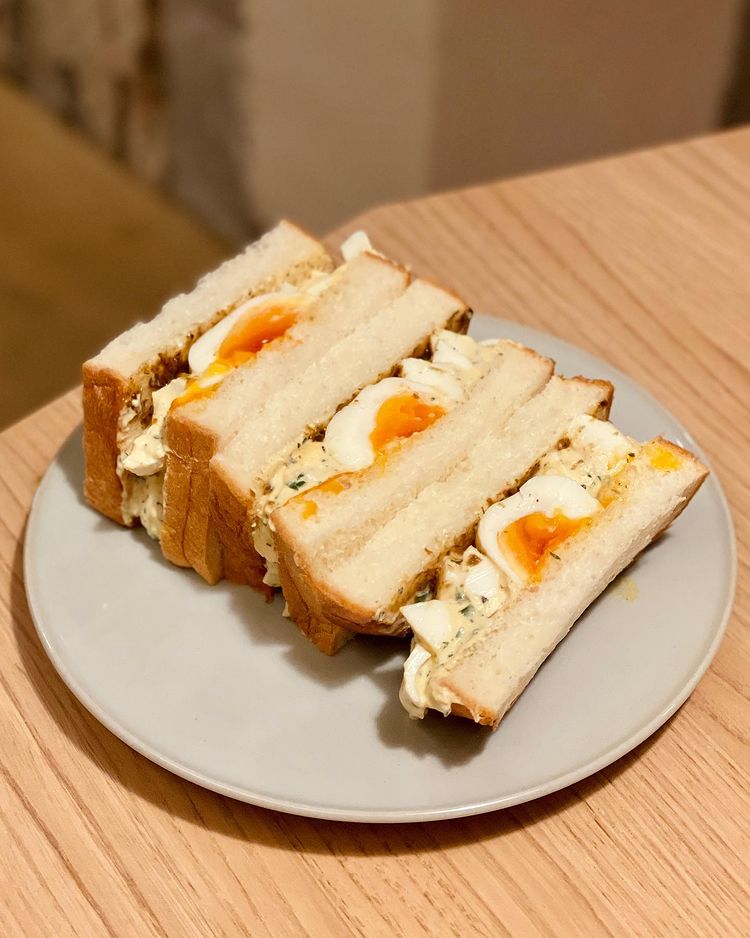 Image credit: @nomninjas
Those hoping to nab a more substantial bite can opt for their Tamago Sando ($14), where lightly toasted shokupan sandwiches egg mayonnaise and an ajitama egg middle. They also have open-faced toasties, priced around $10, in simple flavours such as avocado and ham and cheese.
For more minimalistic cafes to add to your weekend roster, check out our Dopa review, as the famous gelato cage just opened a new outlet at Tanjong Pagar, or our Cafe Gui review, where we check out a minimalistic Japanese-Korean cafe. 
Address: 78 South Bridge Road, Singapore 058708
Opening hours: Mon-Fri 8am to 5pm, Sat 9am to 5pm
Website
Cafe Gui Review: Japanese-Korean Cafe With Dalgona Latte And Rice Bowls Below $20
Featured image adapted from @nomninjas,@sararaehb and @leplaincanvas