1-for-1 classic sandwiches at all Delifrance outlets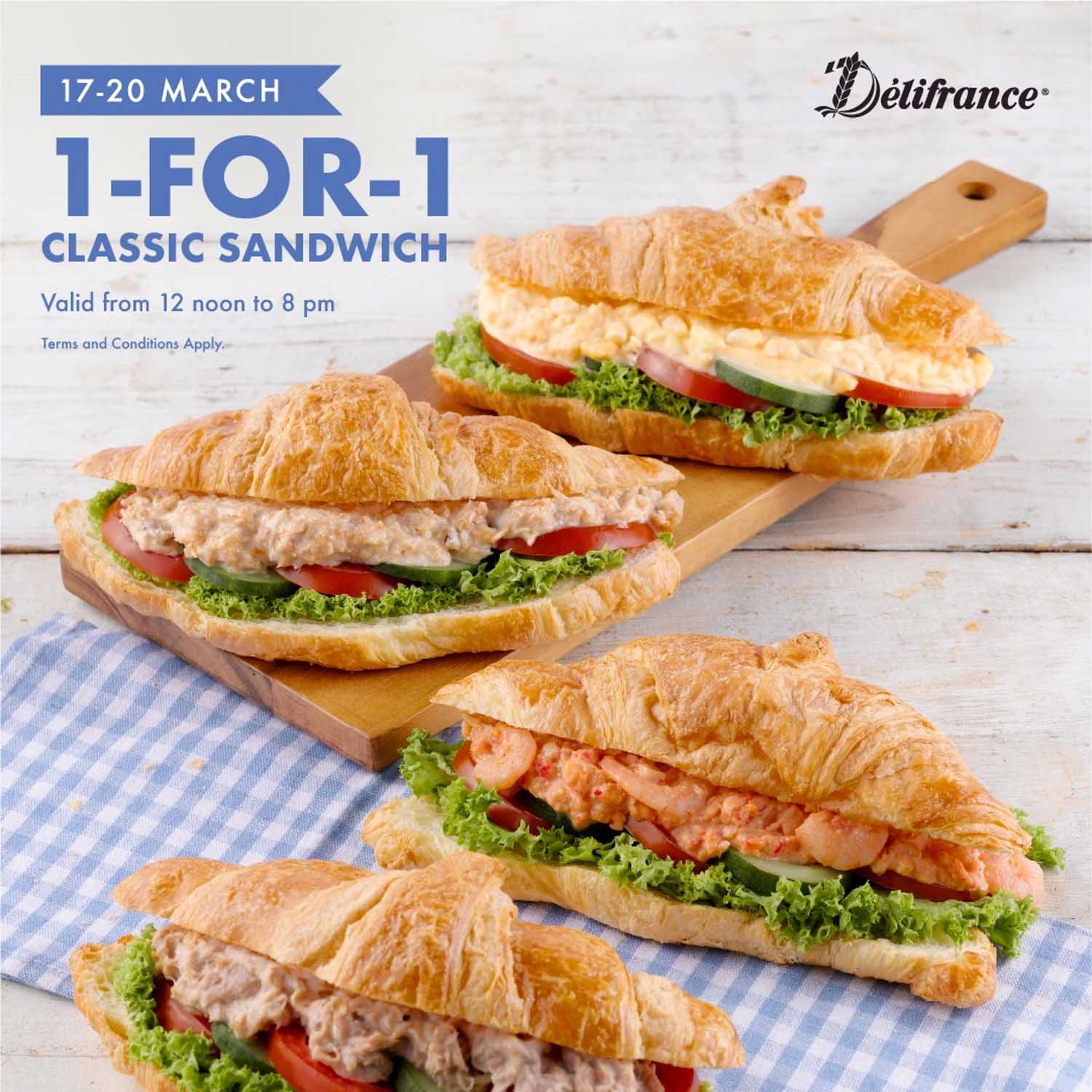 Image credit: Delifrance Singapore's Facebook page
Croissant lovers rejoice! From 12pm to 8pm, Delifrance is offering a 1-for-1 promotion for some of their classic sandwiches until 20 March 2020. These sandwiches are stuffed with a generous amount of ingredients so they are sure to satisfy your appetite and wallet for now. Choose from these four types of sandwiches:
Egg D'vine

Chicken D'light

Tuna D'licious

Seafood D'sire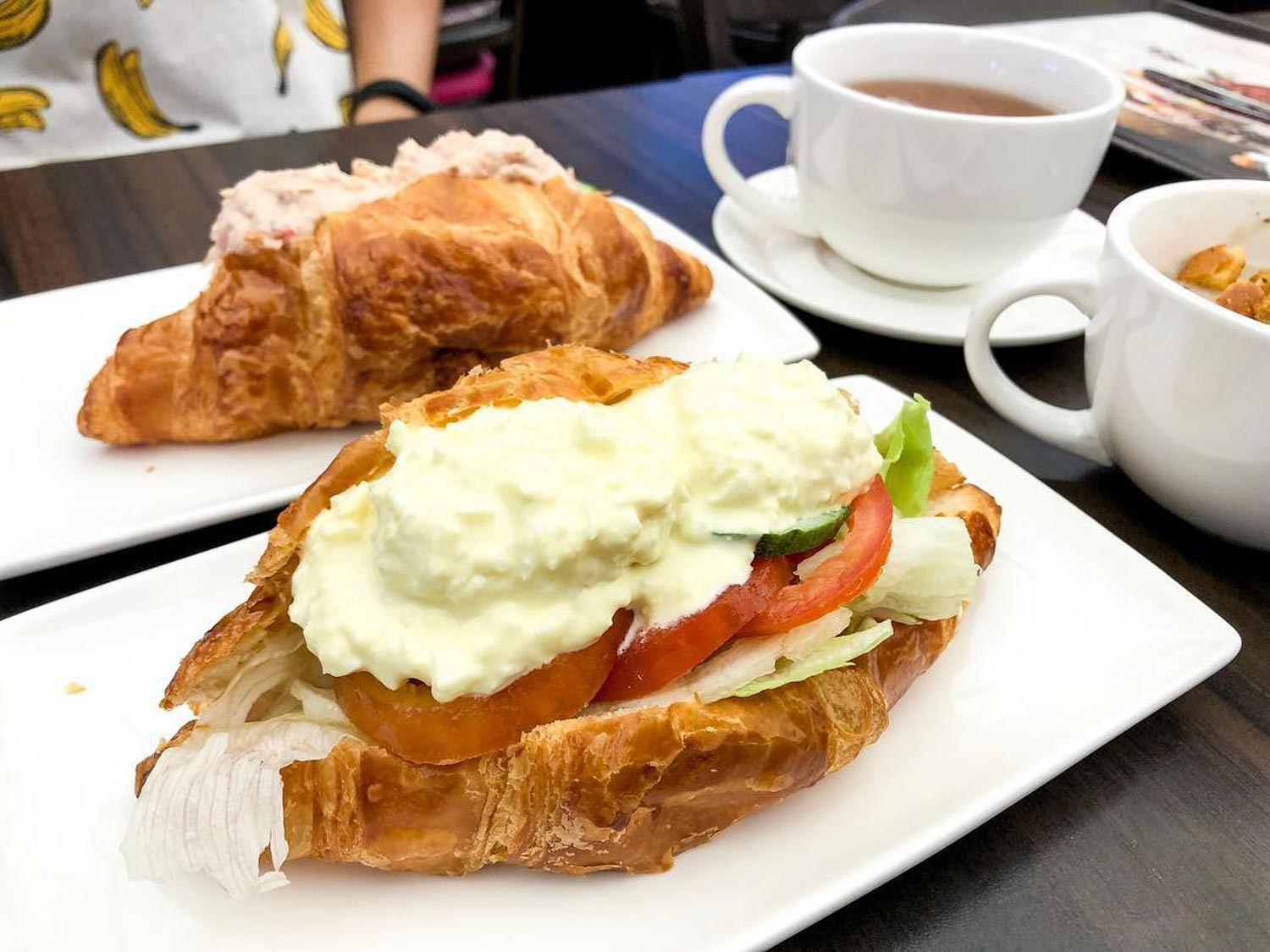 Image credit: @nowonderyourefat
I've always been a fan of egg mayo, that's why the Egg D'vine is my usual go-to sandwich at Delifrance. I just have a soft spot for the creamy, eggy goodness and refreshing greens, which all rest on a flaky, buttery croissant. Even though this is simple, it makes for a comforting and satisfying meal.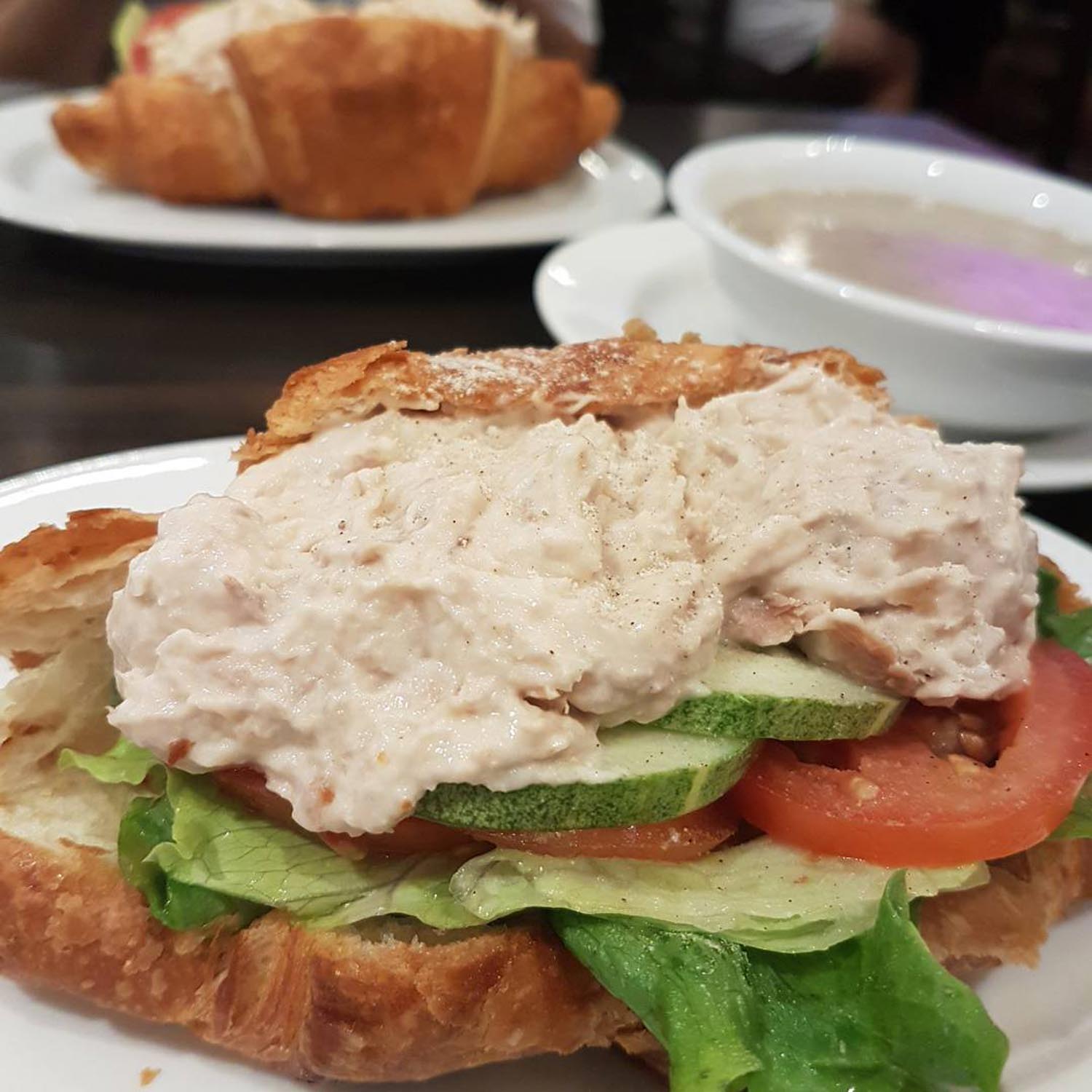 Image credit: @thefaaway
The Chicken D'light features delightful chunks of creamy chicken that tastes ever so rich and savoury. Each bite is filled with the richness of the smooth and tender chicken. Chicken lovers will enjoy this.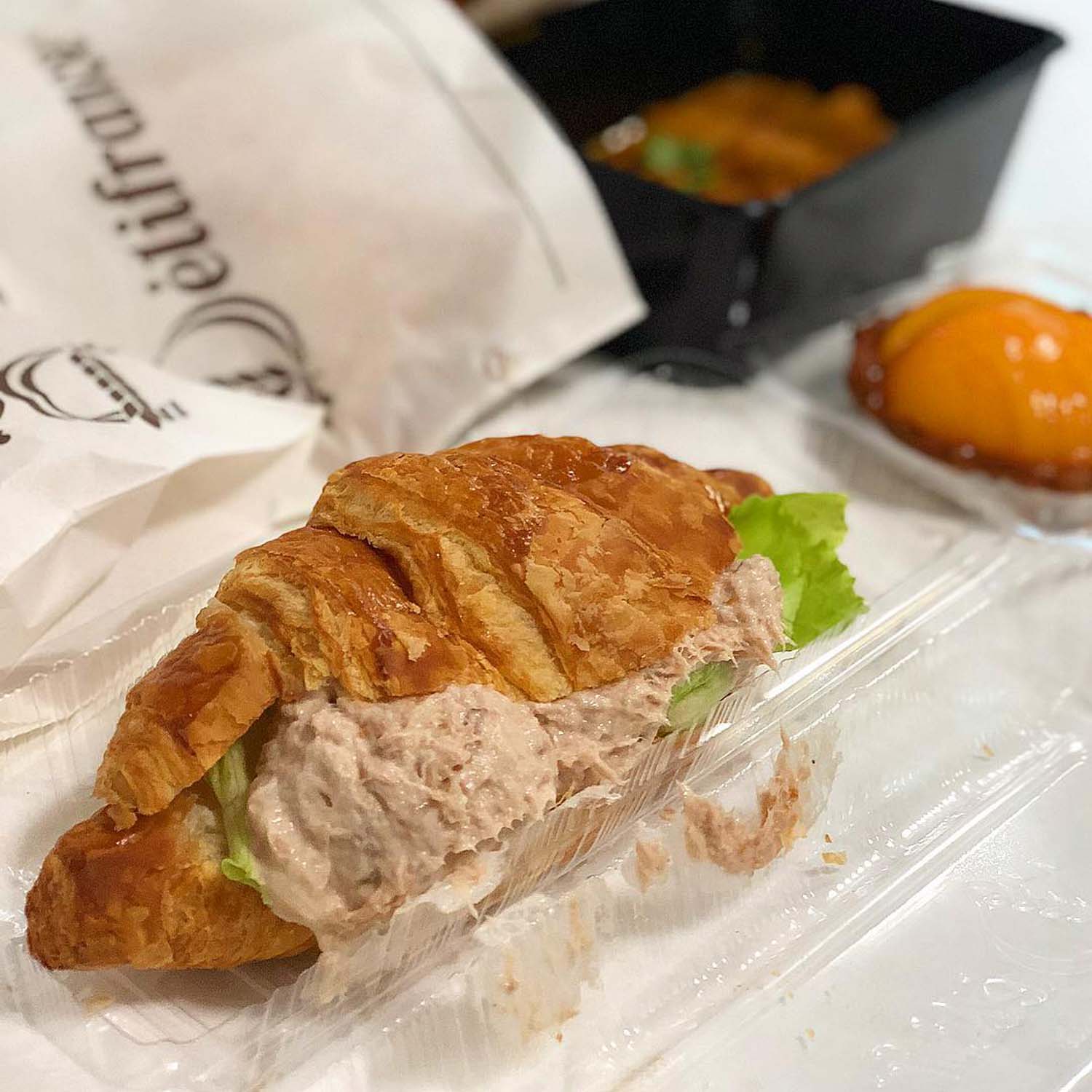 Image credit: @cowcow_irene
I'm not a fan of briny tuna, and the Tuna D'licious stays off that and hits all the right spots. The tuna is salty with just the right amount of creaminess from the mayo. When paired with a warm, comforting croissant sandwich, it's truly a simple yet filling meal.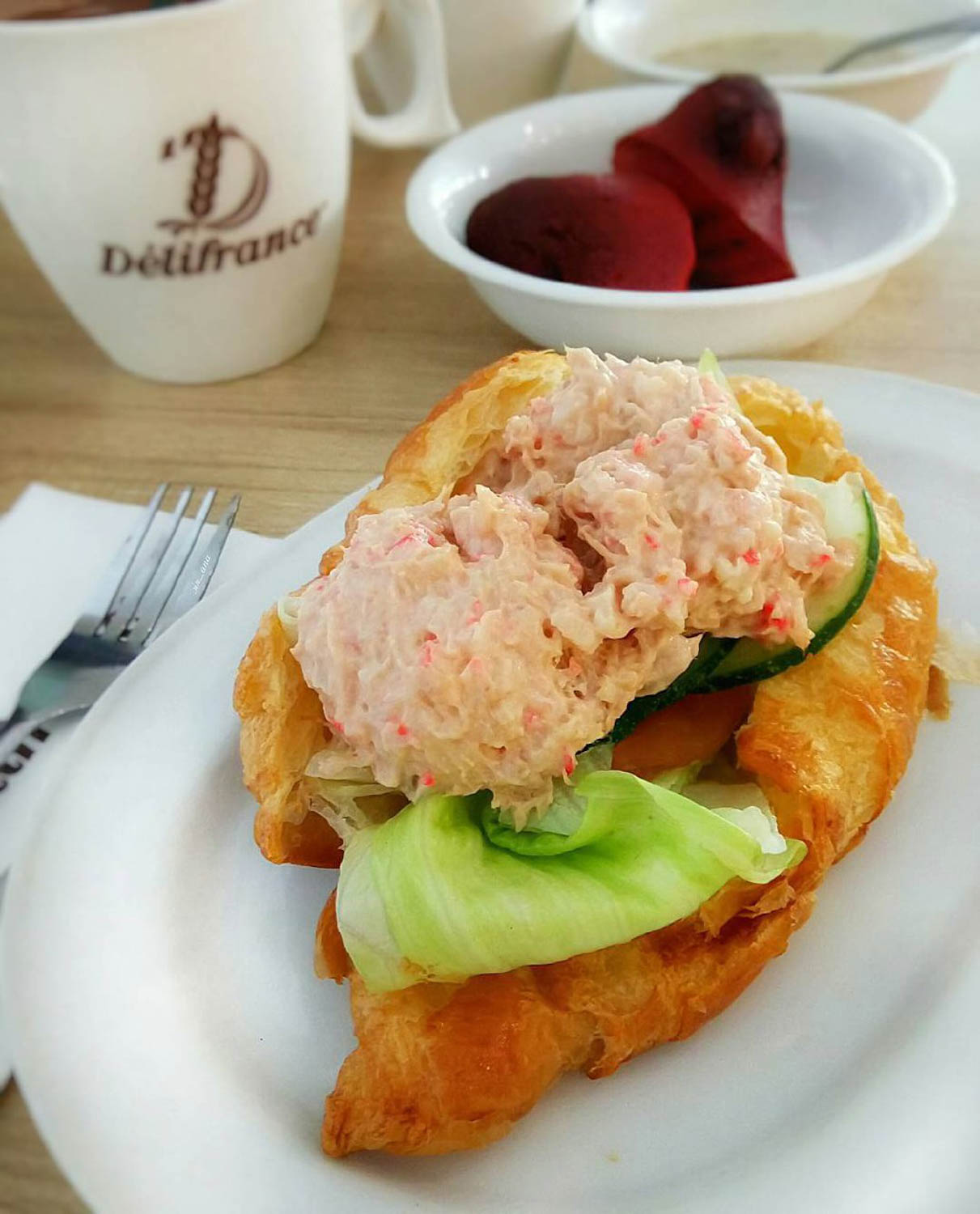 Image credit: @sin_ana
Delifrance's Seafood D'sire is stuffed full with an abundance of crabstick shreds, cucumber, tomato, and a large bed of iceberg lettuce. It is sweet and creamy, with the greens offering some refreshing respite.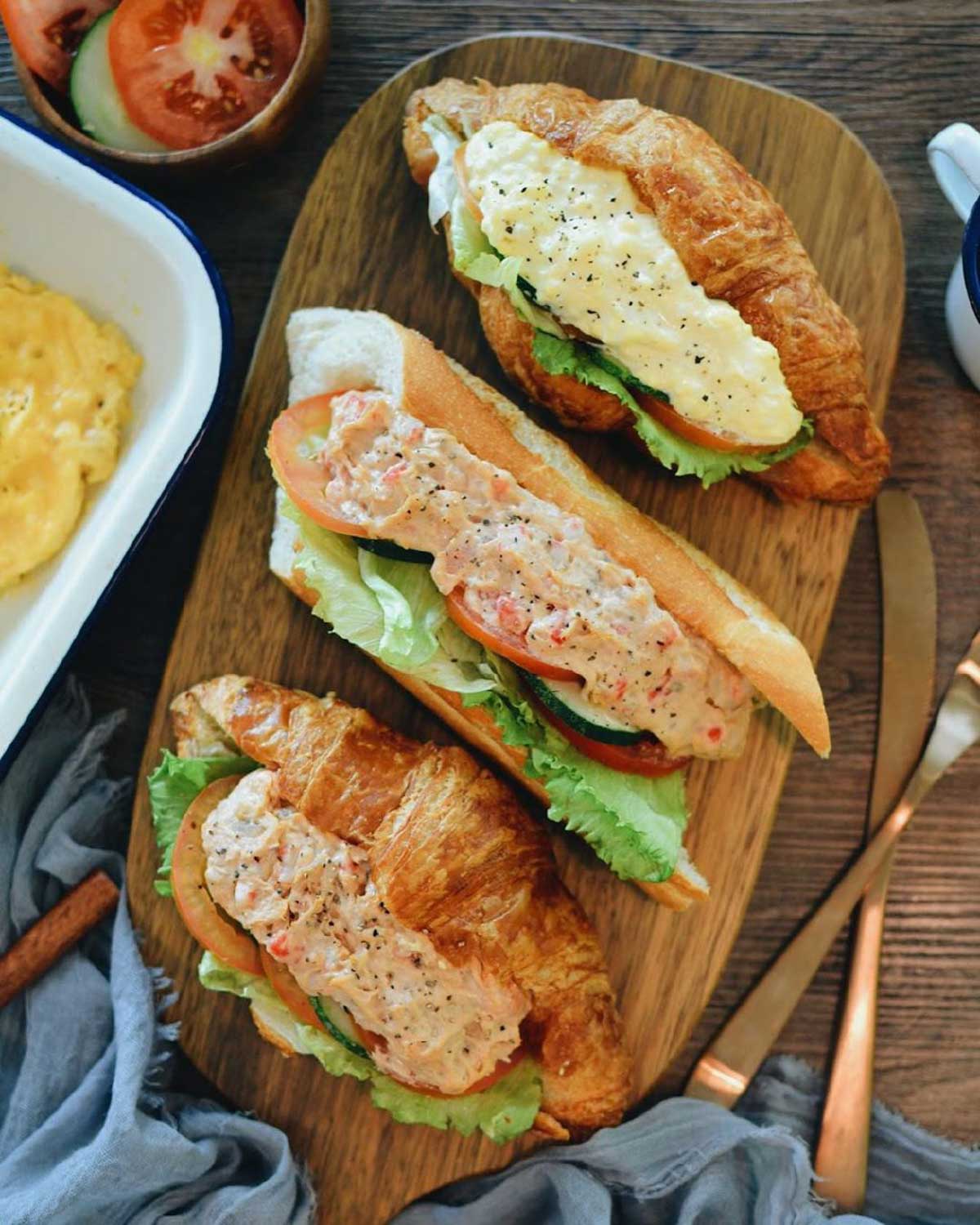 Image credit: @delifrance.sg
This promotion is limited to just three sets per customer, and it's only available until 20 March 2020, so hurry down to your nearest Delifrance outlet to feast on these mouth-watering sandwiches. 
For more limited-time 1-for-1 deals, check out Paris Baguette's 1-for-1 royal pudding and ROCKU Yakiniku's 1-for-1 Wagyu yakiniku buffet.
Get 1-For-1 Royal Pudding At Paris Baguette By Making This Secret Hand Gesture