About Density
---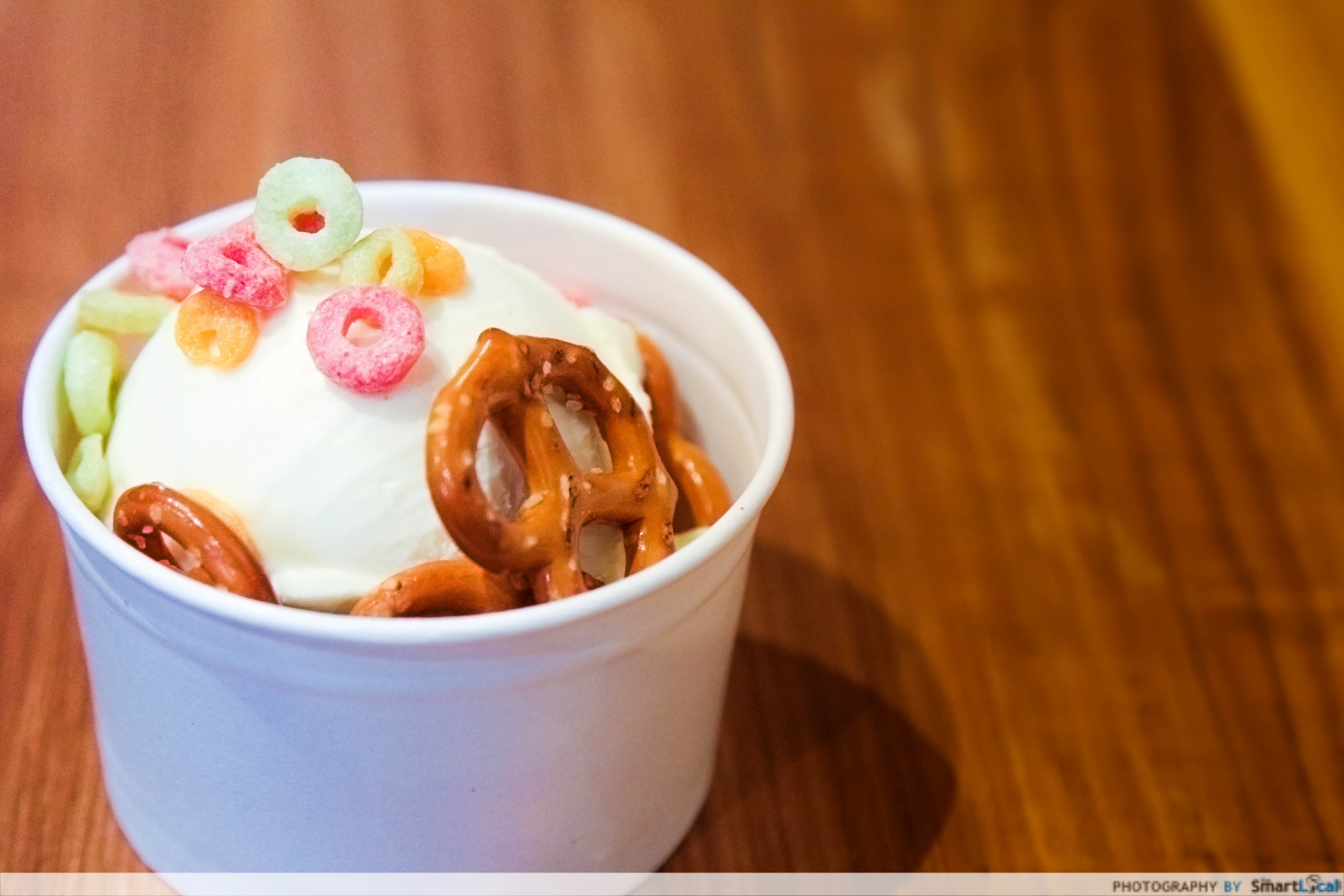 Density is a newly opened frozen custard parlour in the vein of the original Coney Island frozen custard. Art schools and students in Dhoby Ghaut will be happy to know that it's a stone's throw away from their campus on Short Street.
---
The Cafe
---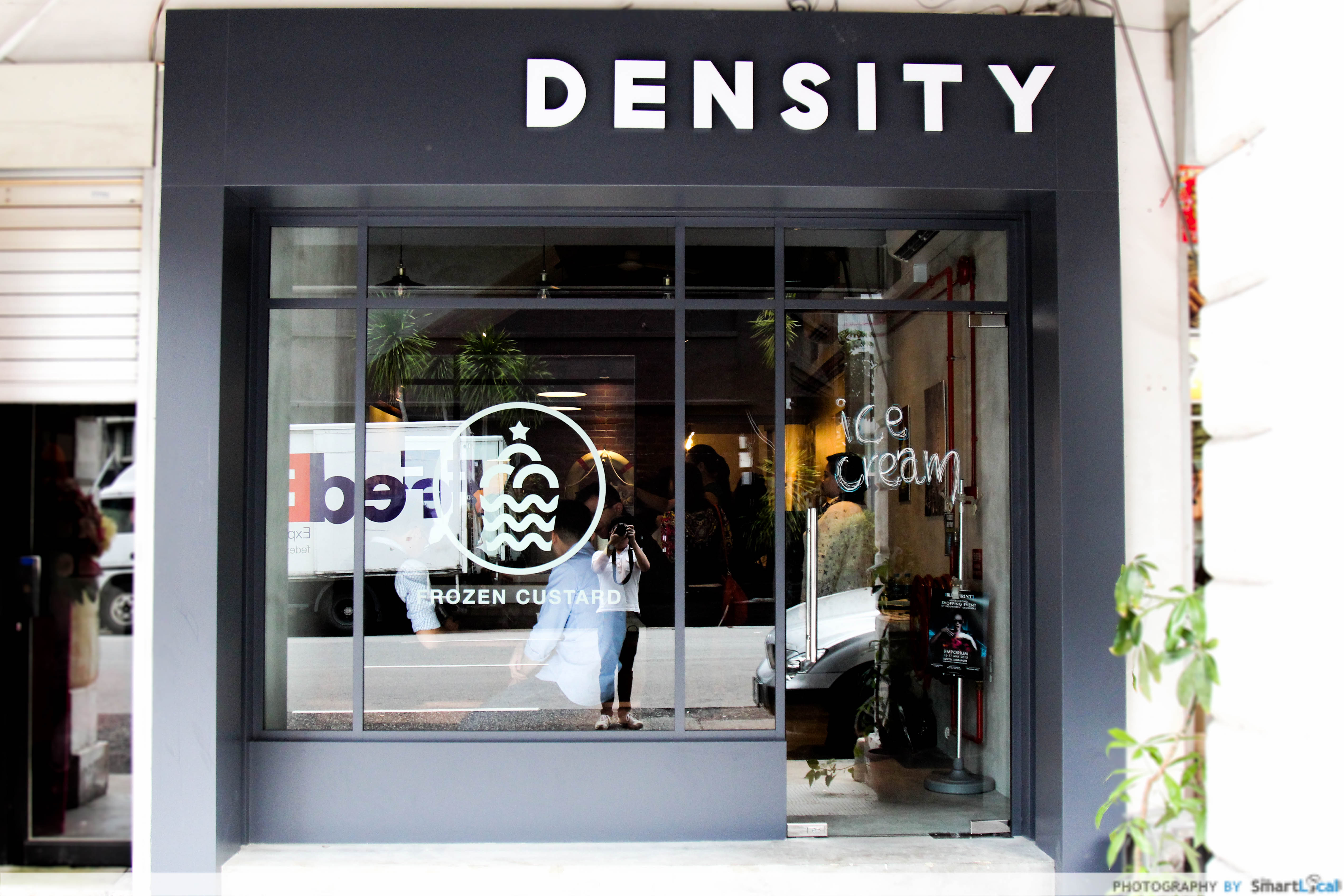 The cafe is pretty bare bones – there's nothing extraordinary here.The focus is more on its product. It borrows industrial chic sensibilities so you can expect red brick walls and concrete floors. The cafe is still really cosy though and will serve well as a hangout spot.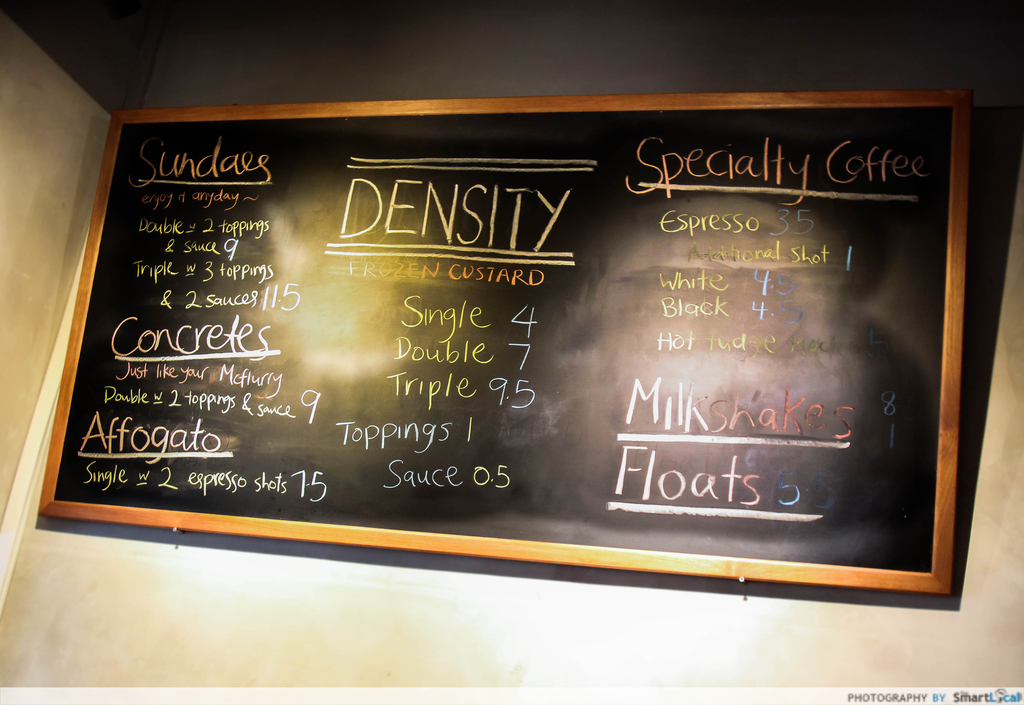 Besides frozen custard,  you can also treat yourself to sundaes, milkshakes, and specialty coffee from the local coffee roaster Two Degrees North Coffee. You might have heard of Two Degrees North Coffee – they also provide coffee for Fatcat Ice Cream Bar and Department Of Caffeine on Duxton Hill.
---
The frozen custard ($4 – single | $7- double | $9.50 – triple)
---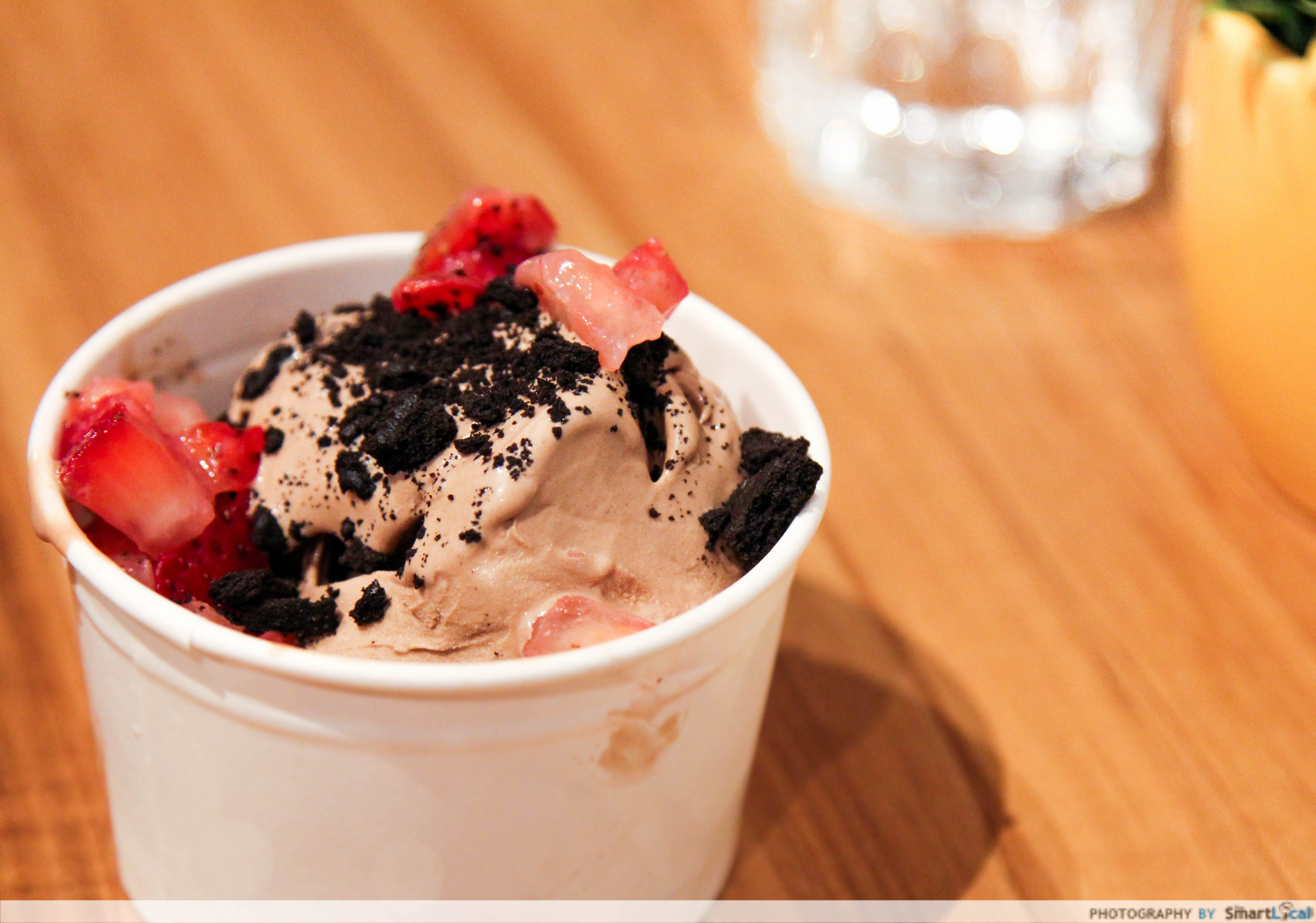 You're probably wondering what frozen custard actually is. In simple terms, it's a type of ice cream with an egg base. That means it's healthier because it's made with natural ingredients, with richer flavour and texture.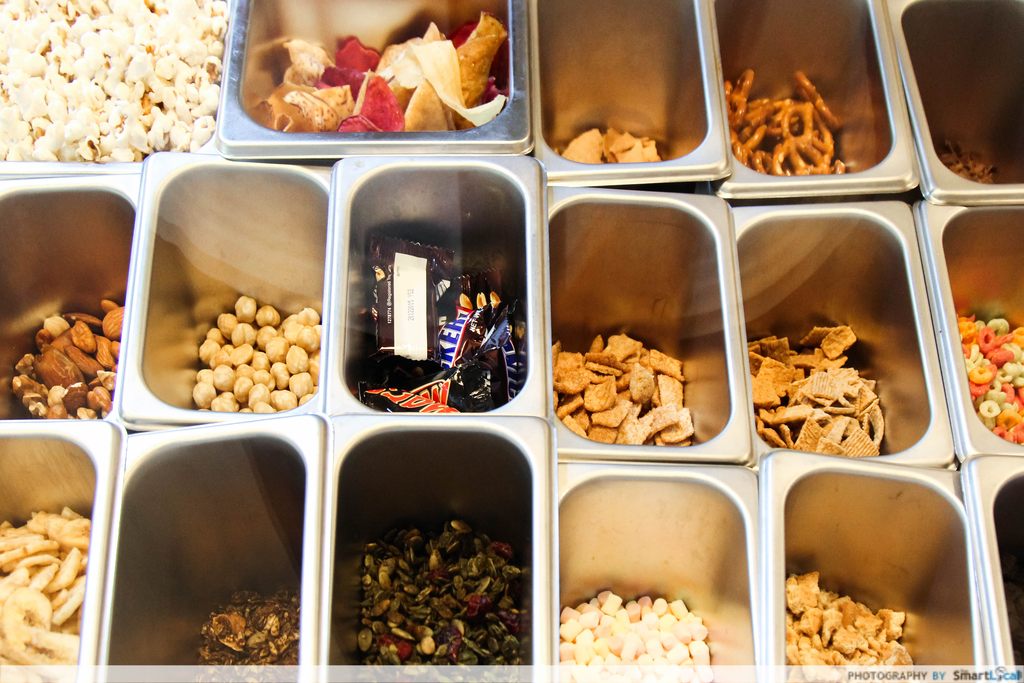 We tried two of their flavours, Rocher and Popcorn. They were both rich in flavour and had an ultra smooth texture. You can choose your toppings ($1 per) for the custard as well so you can create your very own concoction of silky smooth frozen custard.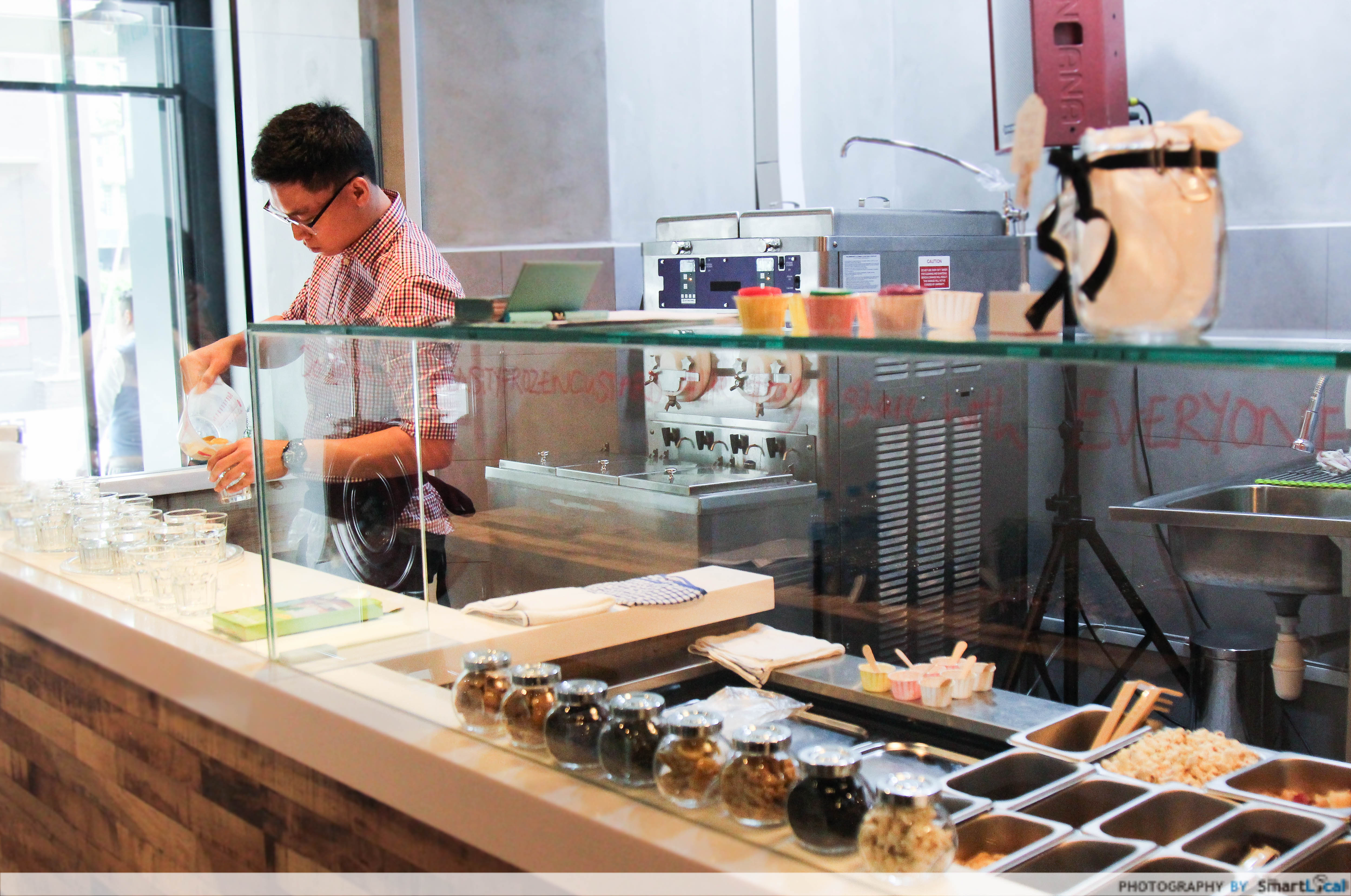 This post was adapted from The Smart Local
An all-American treat at your doorstep
There are plenty of ice cream places popping up around in Singapore, but Density sucessfully sets itself apart with their special use of ingredients and the unique taste and texture that comes with it.
I can't write a definitive review since I've only tried two flavours, but I'll say that what I had was better than what you would get in regular chain ice cream stores. The quality of the ice cream here is better and the flavours and texture come through. It's not the best ice cream, but you'll be in safe hands here
Operating Hours: 12pm to 12am daily
Address: 4 Short Street