Discover Sake In Singapore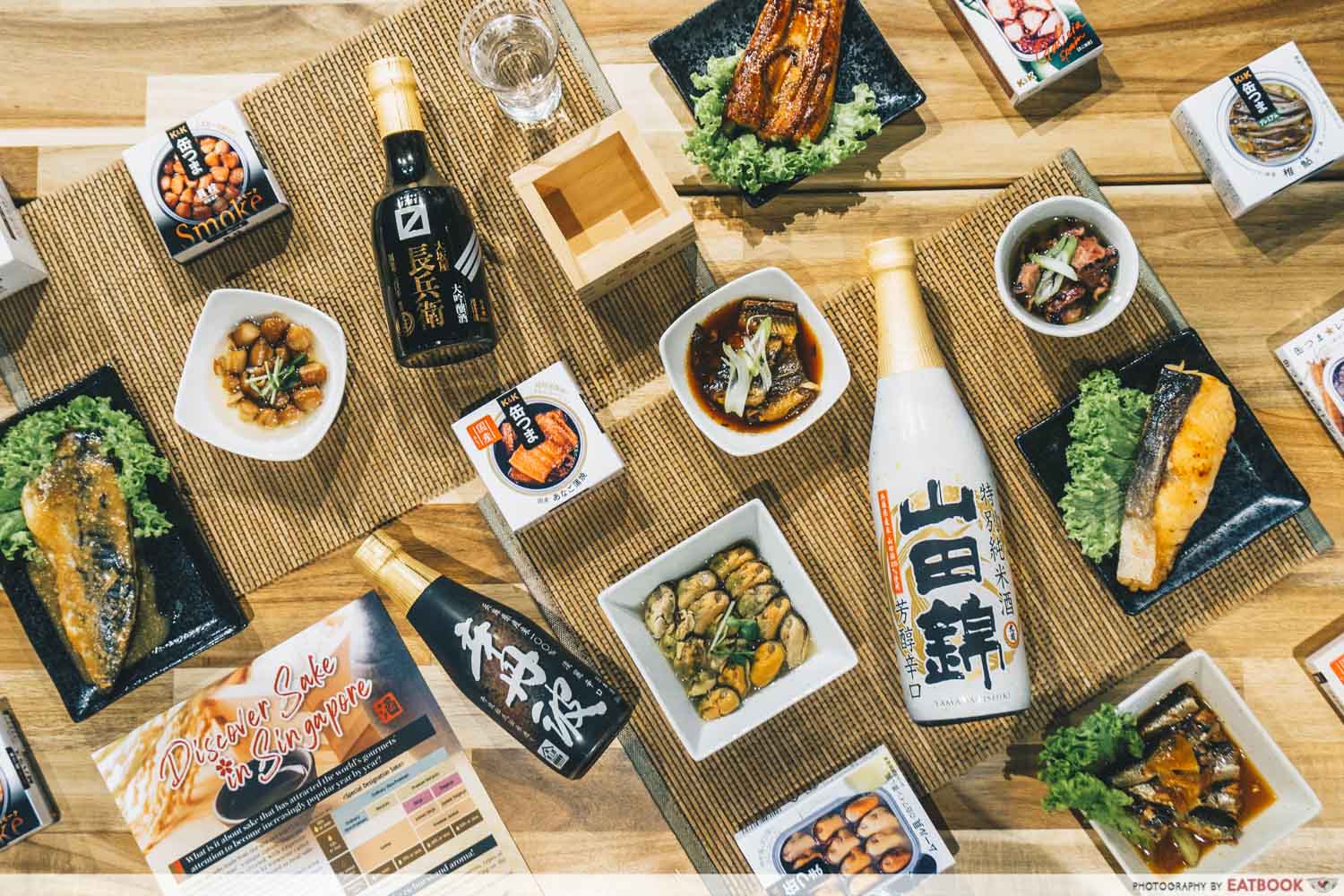 When people think of "the taste of Japan", it's always the food that comes to mind. Ramen, donburi bowls, sukiyaki, sushi — it's a never-ending list of familiar flavours. To me, though, the taste of Japan is not just about its cuisine. It is truly complete when sake enters the picture.
Many of my Japan holidays are spent over tables packed with steaming hot food and dainty cups of sake, warm or cold, and I'm sure many of us can relate. Though travelling is out of the question now, thankfully, Discover Sake In Singapore is here to take over the city from 1 to 31 October to bring us all the flavours of Japan we have sorely missed on our own turf.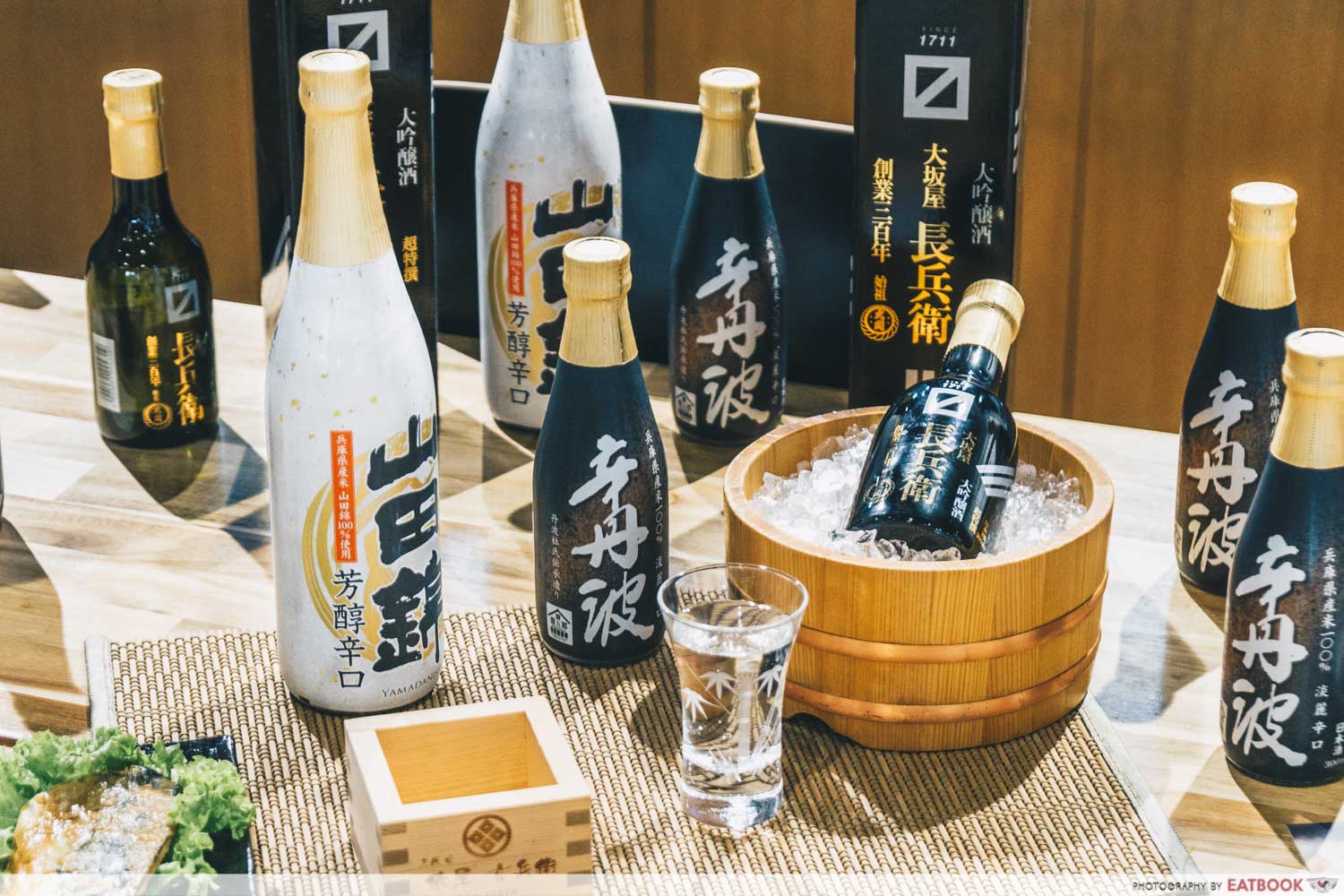 Discover Sake In Singapore is a festival dedicated to all things sake. This year, they will feature over 34 labels of the beloved Japanese brew to Singapore, though you get to experience them in the best way possible: with food.
Discover Sake In Singapore has partnered with 35 eateries in Singapore to bring you unique sakes to enjoy with their signature dishes.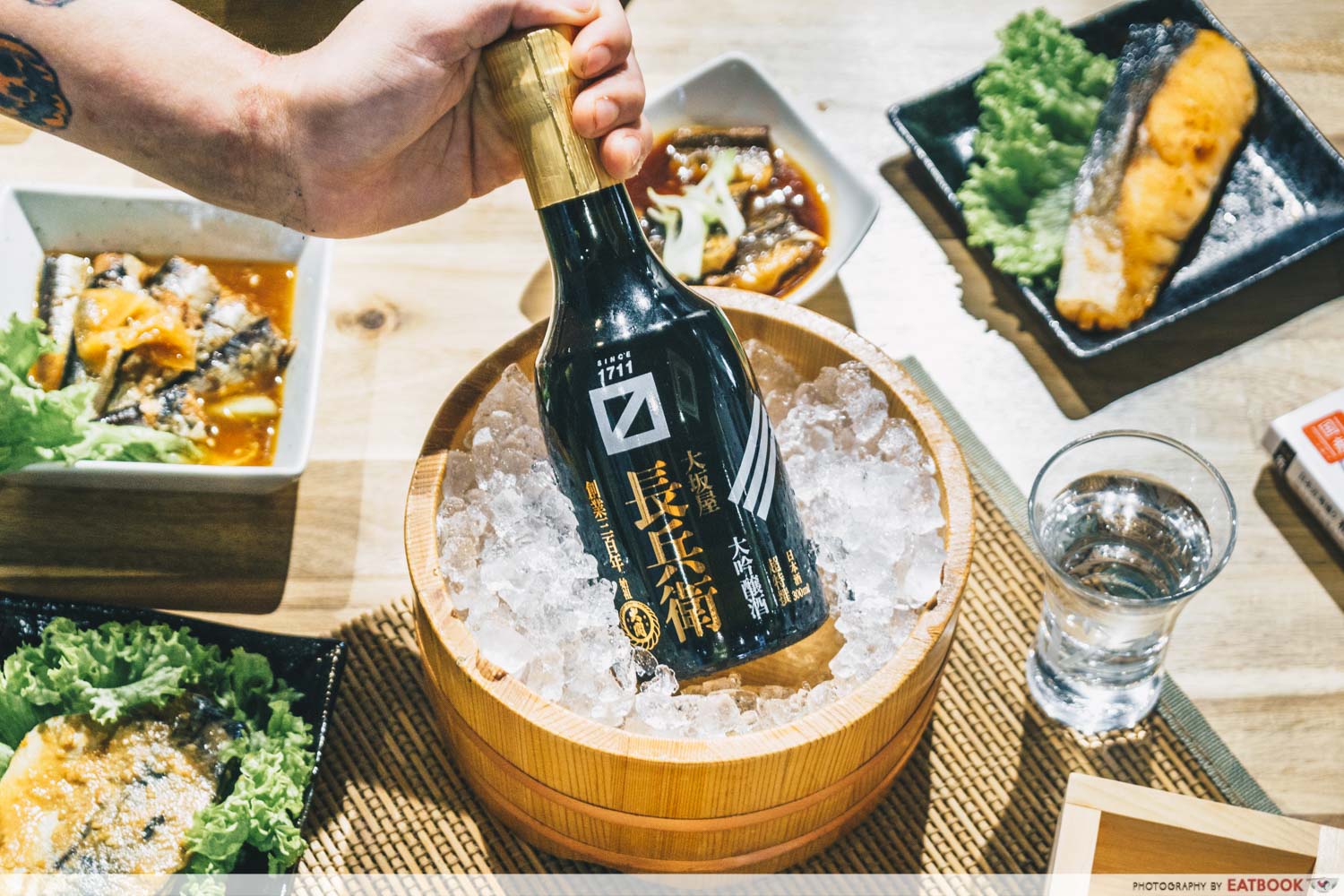 Though Japanese eateries are plentiful among the 35 options, sakes are versatile enough to pair with any cuisine, so you can get experimental and broaden your horizons as there are French, Italian, Chinese and other restaurants on the list too.
Whether you're a seasoned sake lover or an amateur that just loves to eat, there is something for you with the coming festival. Every eatery will have sakes brought in specially for Discover Sake In Singapore, sourced from Japan's most prominent producers.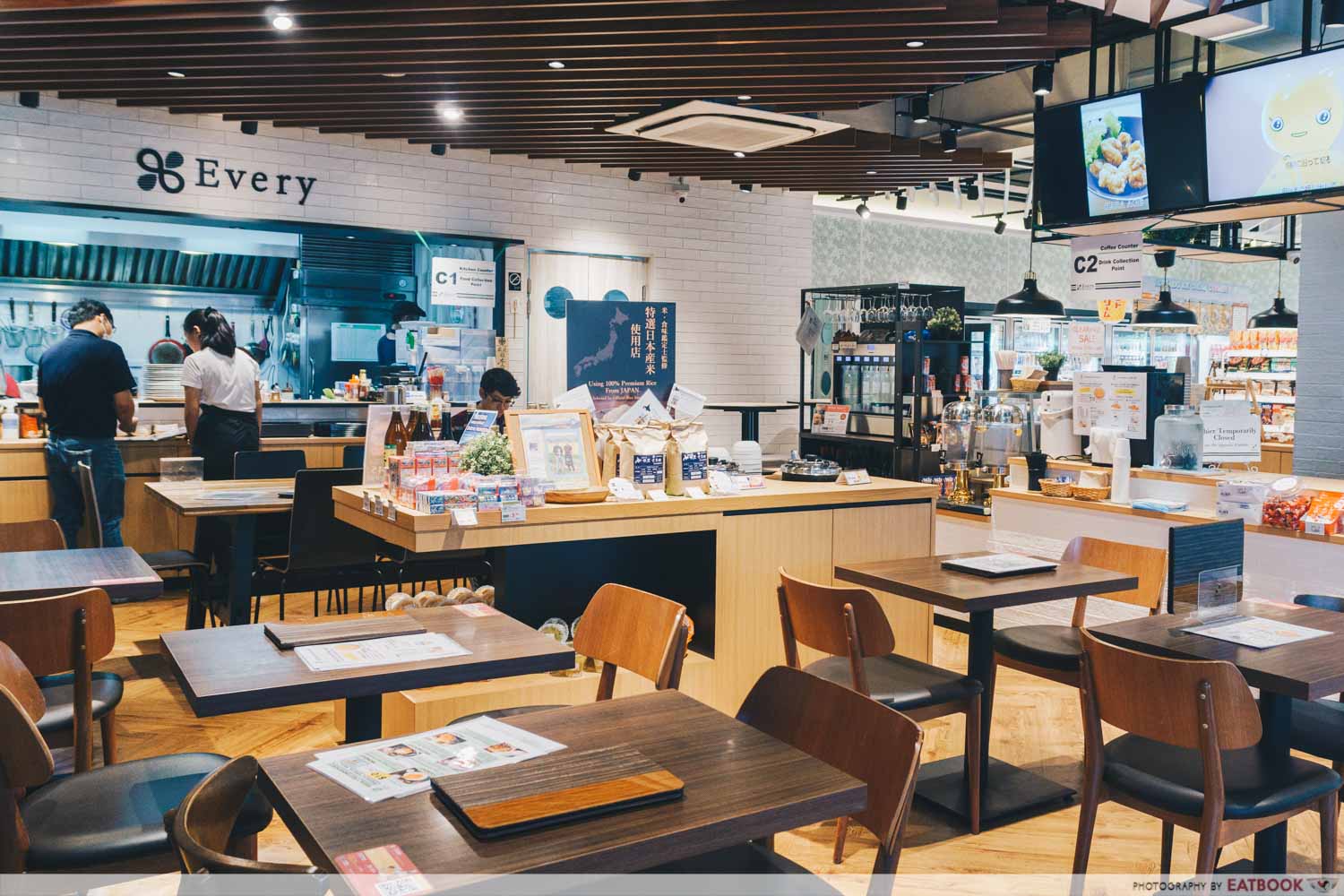 Sakes are served to accompany the type of dishes offered at each of the 35 eateries. For instance, at the Havelock Road outlet of the Japanese cafe and convenience store, EVERY, one of Japan's most prominent sake brewers gets the spotlight.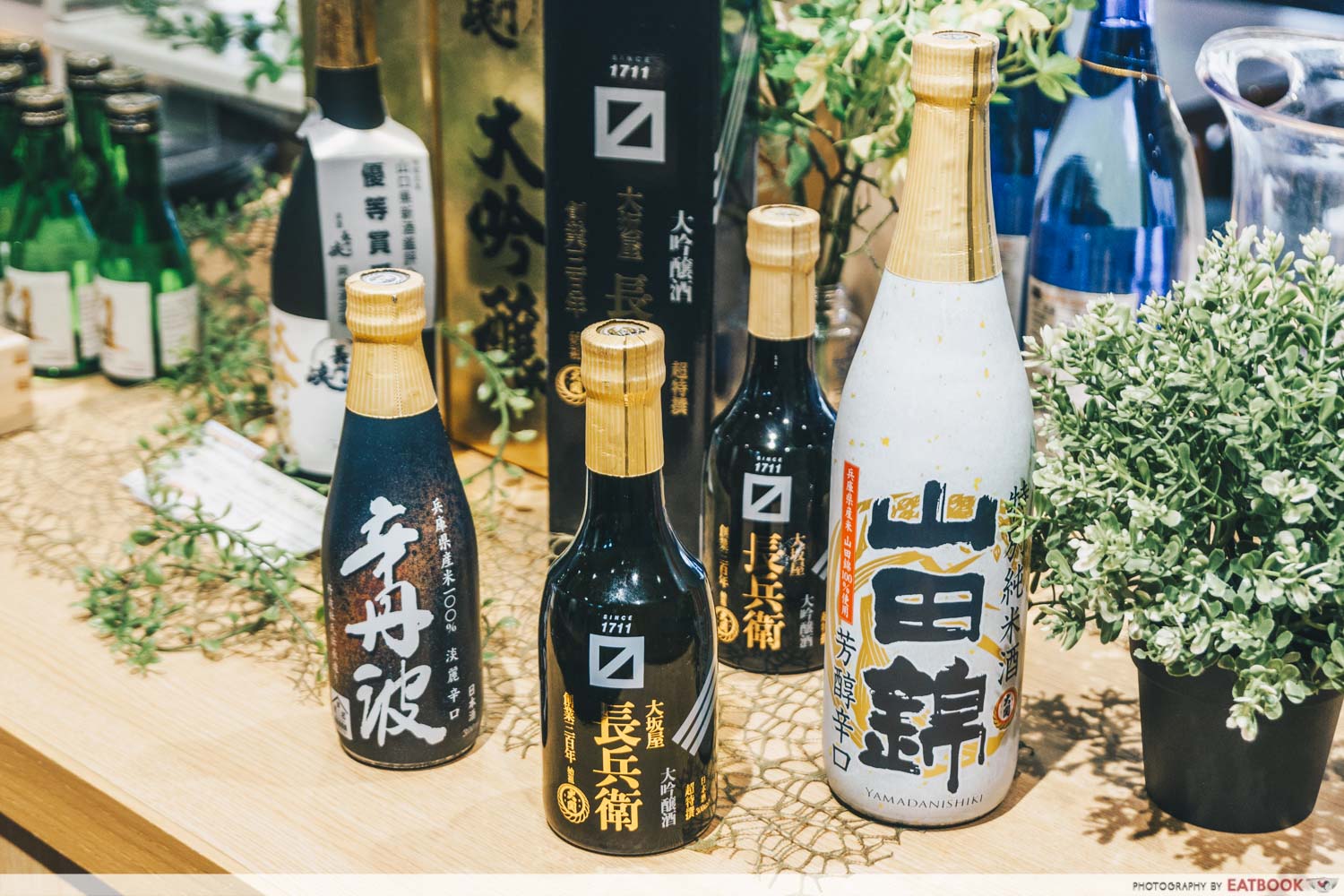 EVERY: Japanese Cafe With A Legit Konbini Convenience Store Hidden At Havelock
Ozeki from the Hyogo prefecture has been making sakes since 1711, and this year, explore the taste of history through 11 of its iconic sakes. Some are available at EVERY, including the earthy, highly drinkable Ozeki Rai Junmai Sake ($39.90 for 720ml), best with the array of Japanese snacks and light bites known as kantsuma in-store.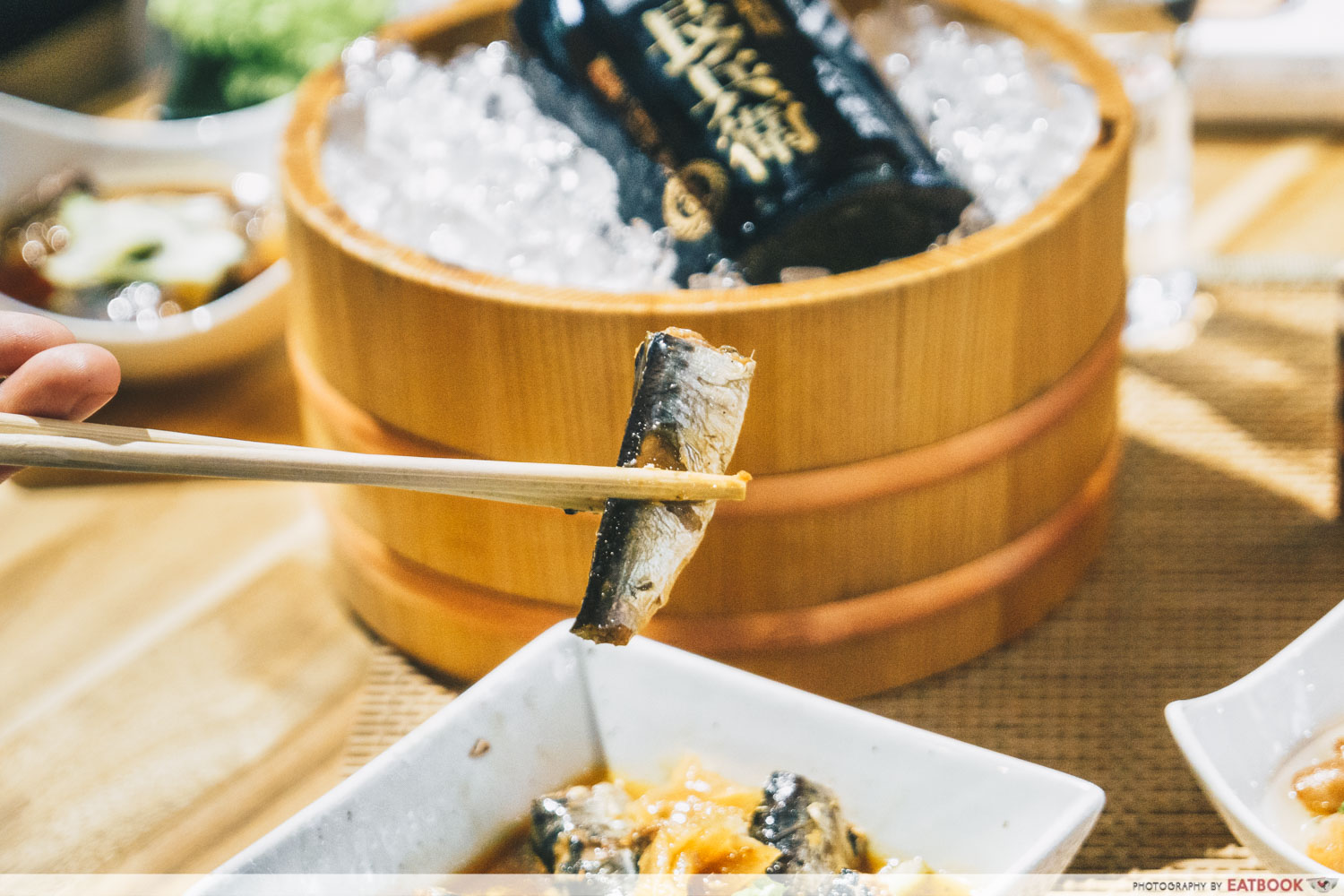 Given that it leans on the sweeter side, this light-bodied sake is perfect for beginner drinkers and to share, and is versatile enough to have with other dishes such as grilled skewers or spicy dishes.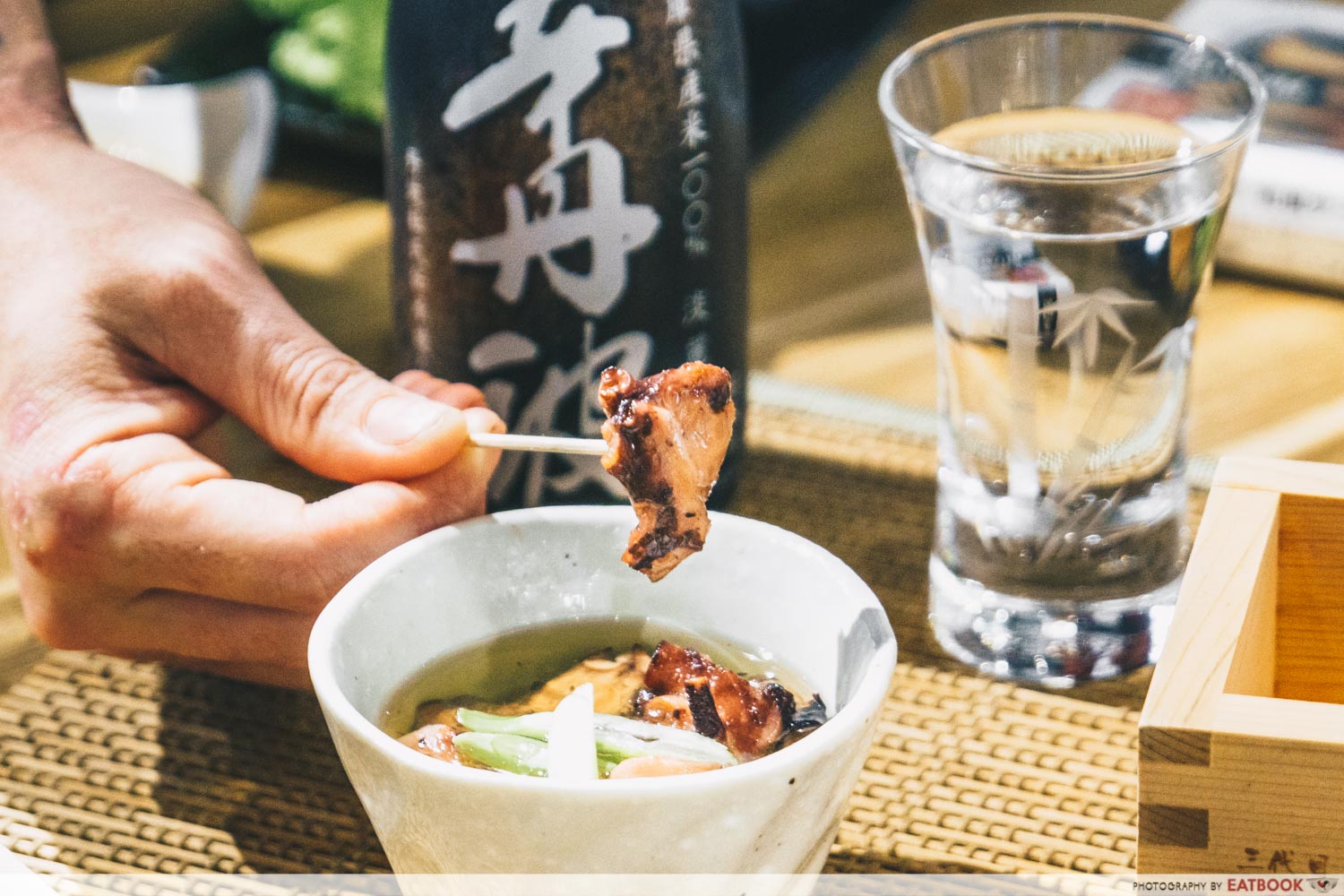 Over at Fish Mart SAKURAYA's West Coast Plaza restaurant, a sake from Japan's top-selling label, Hakutsuru, is available. For sake lovers, the Hakutsuru Junmai Daiginjo Sho-Une ($23 for 300ml) is a must — this premium-grade sake is of the highest quality, crisp upon first sip and lingering on the palate. Pair this with the fresh sashimi available, and be wowed by how the sake accentuates the sweet, briny freshness of each fish.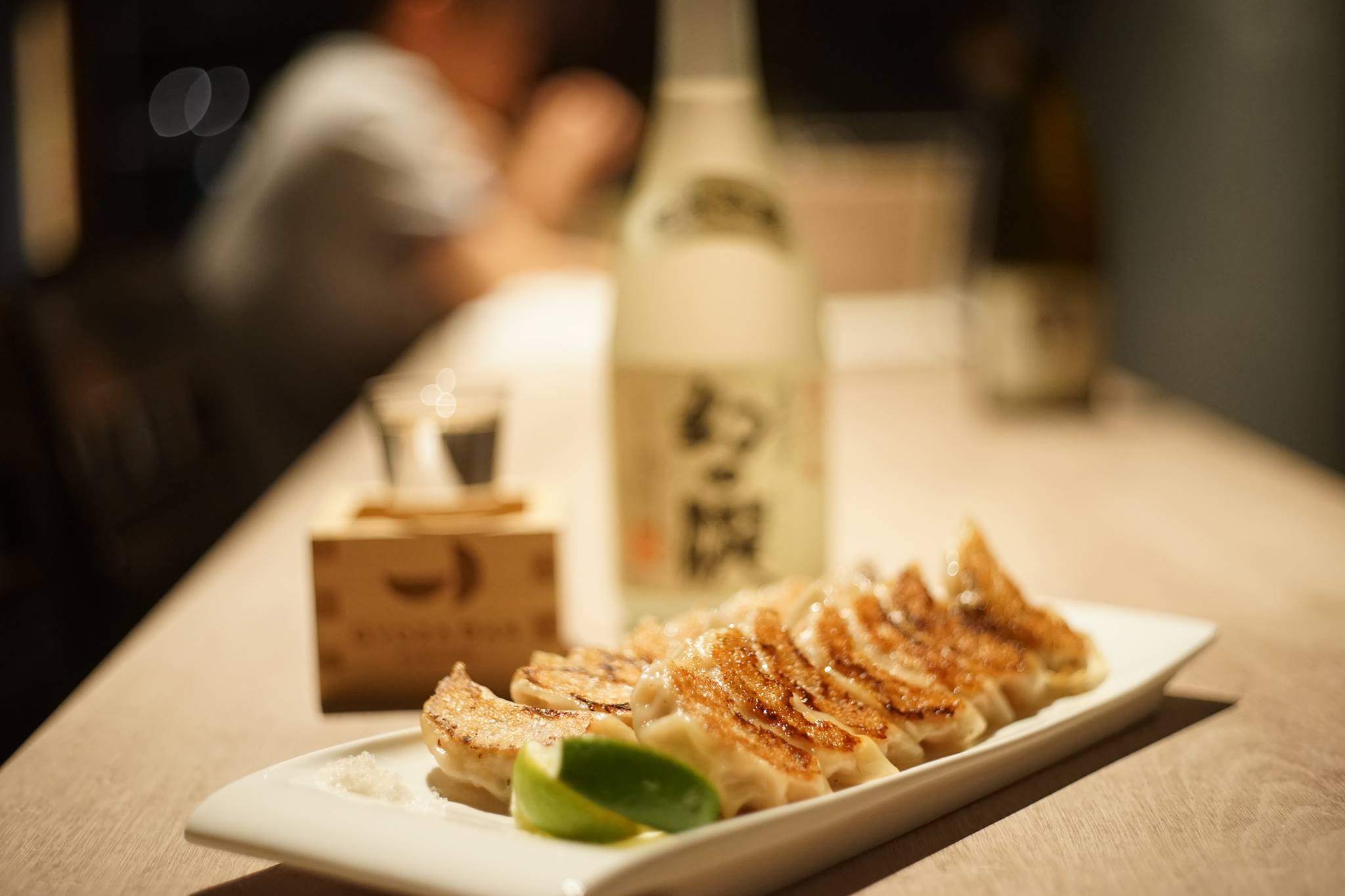 Image credit: Gyoza Bar
Sake is often accompanied by izakaya-style finger food, so go for the signature gyozas at Gyoza Bar with the Amabuki sakes available at the restaurant. These are top-of-the-line sakes that are truly treat yourself material, and two are available thanks to the festival.
Kuroshiro Review: New Hawker Stall Selling Cheap White Curry Rice From Only $5 At Marsiling
Fermented with flower yeast instead of koji, Amabuki's sakes are more fragrant than most. Floral, yet umami, the play of flavours marry well with meats. Try the Amabuki Junmai Daiginjo 50 (price 140++ for 720ml) with their special gyozas, and you'll see what I mean. Do note that this price is only available at Gyoza Bar for the festival.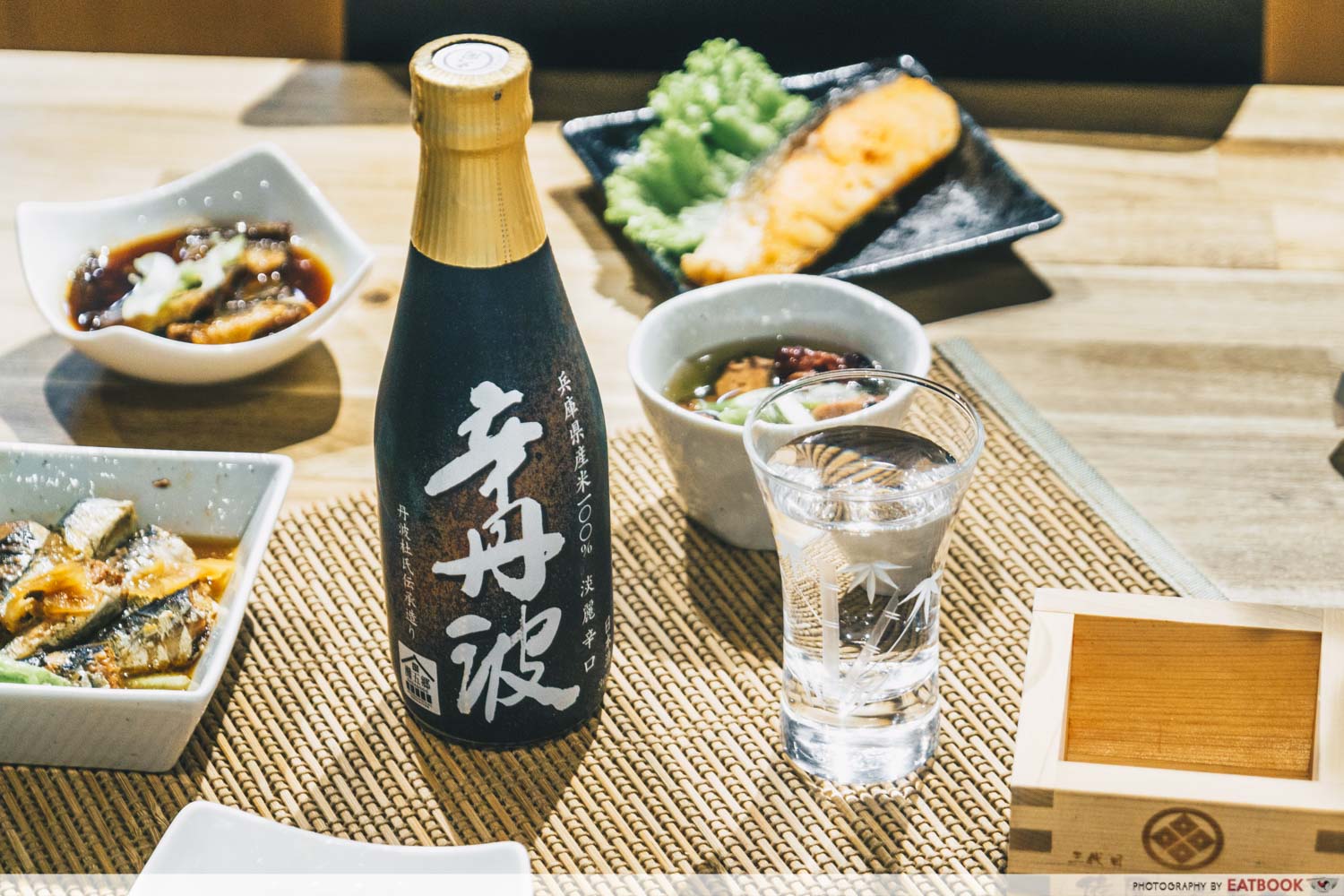 Though visiting these eateries are one way to appreciate sakes, Discover Sake In Singapore will also be selling them on their e-commerce site, so you can explore the range there, and have the taste of Japan delivered right to your doorstep.
Photos taken by Hay Thi.
This post was brought to you by Discover Sake In Singapore.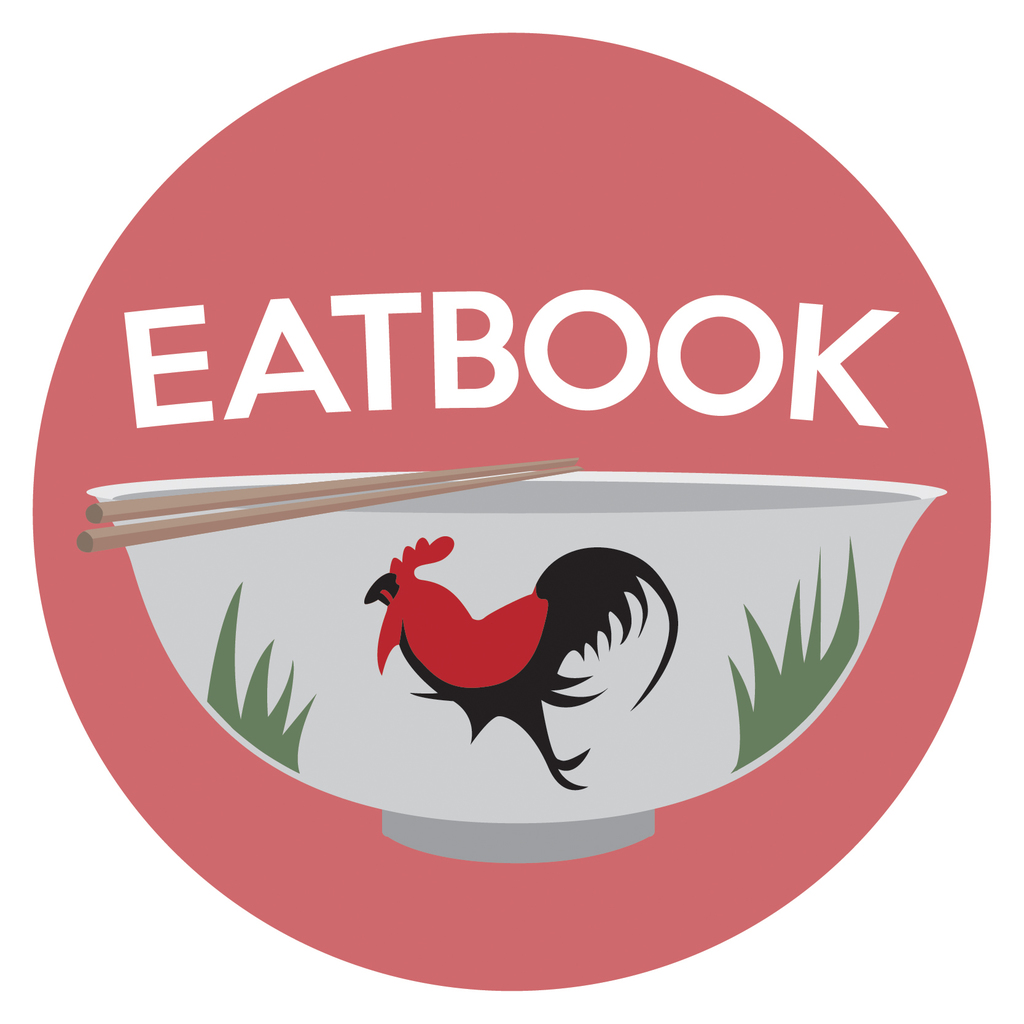 Drop us your email so you won't miss the latest news.