DrinkMi Ice Jelly Drink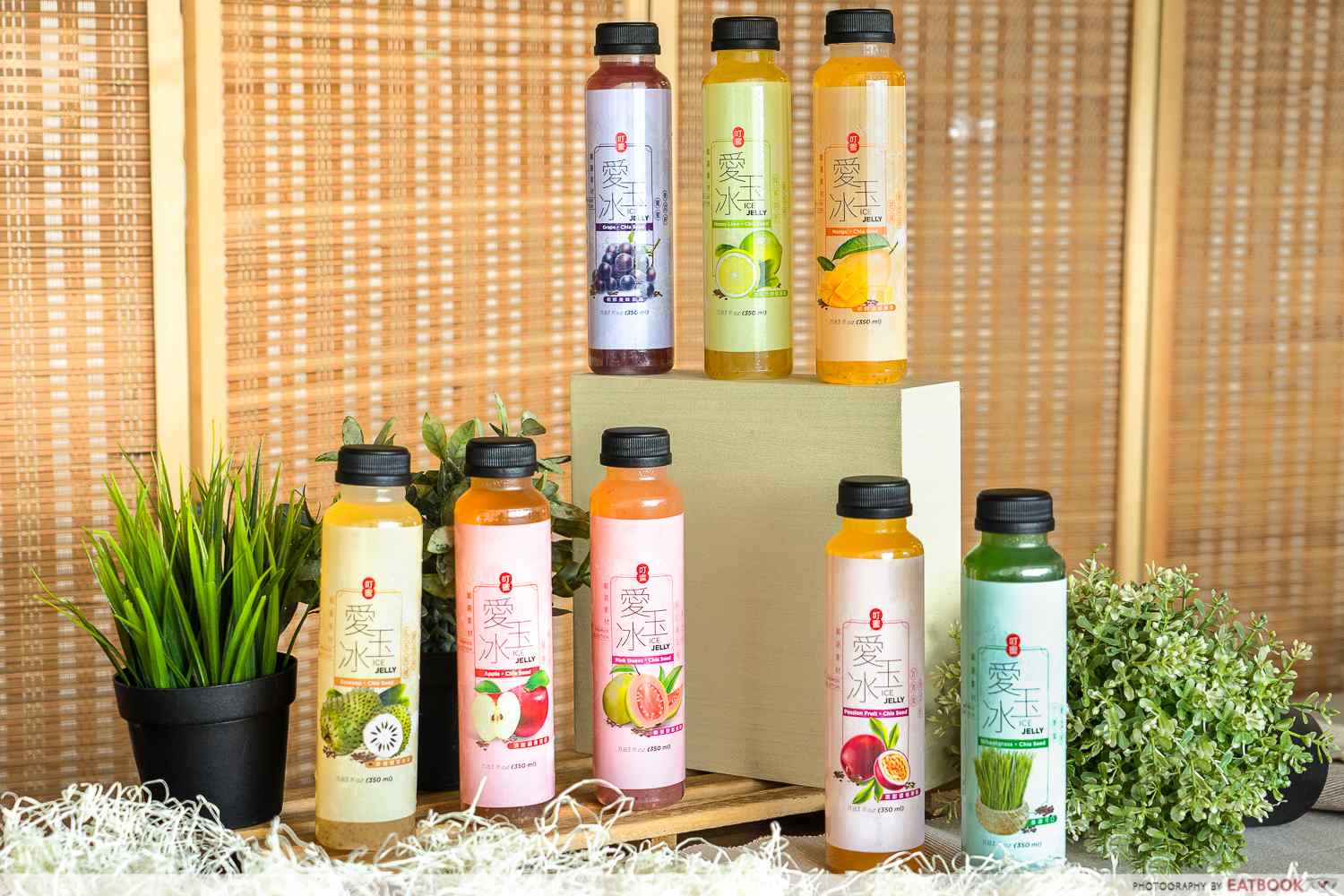 There's nothing like a cool drink to provide relief from the Singapore heat. Most of those drinks, however, are merely that—refreshing. DrinkMi, a homegrown brand that specialises in ice jelly beverages, takes things one step further by making their thirst quenchers with natural and nutritious ingredients.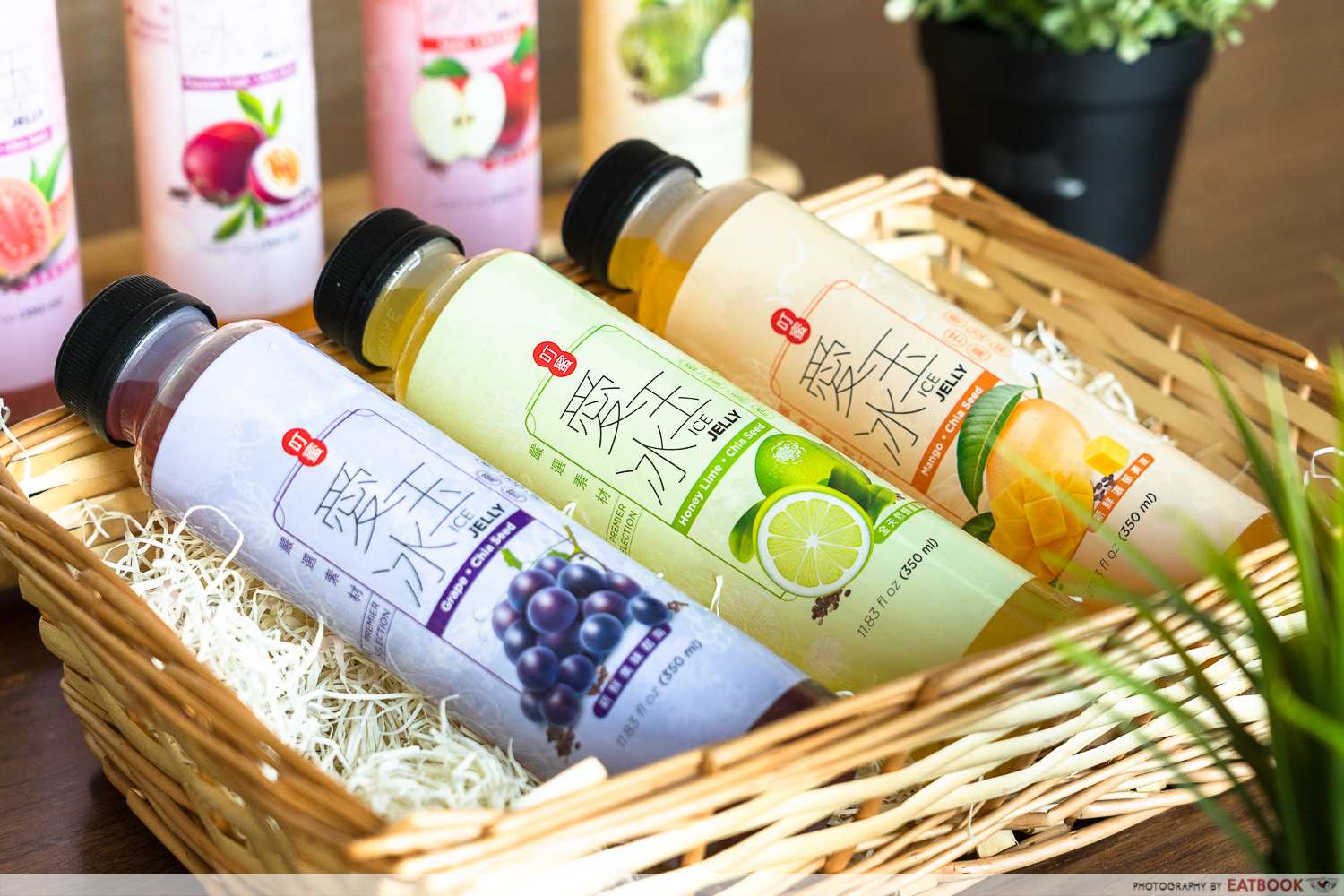 DrinkMi has been around since 2013, so you may have seen some of their ice jelly beverages at Kopitiam outlets. Now, DrinkMi has launched bottled versions of their well-received products.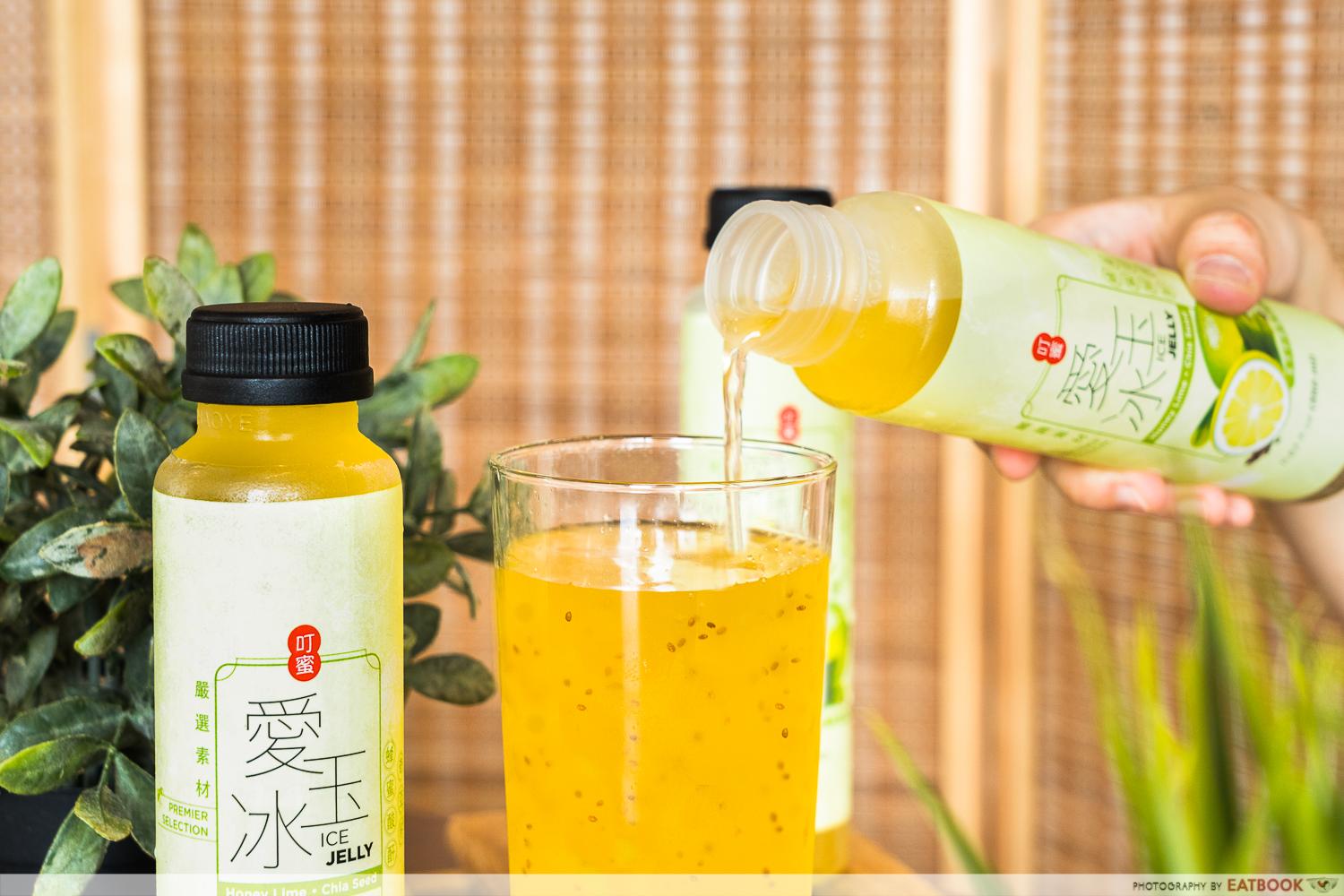 All bottles in DrinkMi's ice jelly beverage range are made not only with fresh fruits, but also real chia seeds, said to have multiple health benefits. Aside from being highly nutritious, chia seeds are full of antioxidants and can help with weight loss.
The beverages taste great, too. Try the Ice Jelly Honey Lime ($2.50), for starters, which combines the sweetness of honey with the sour goodness of calamansi juice. Ice jelly cubes float about the drink, giving each mouthful added texture.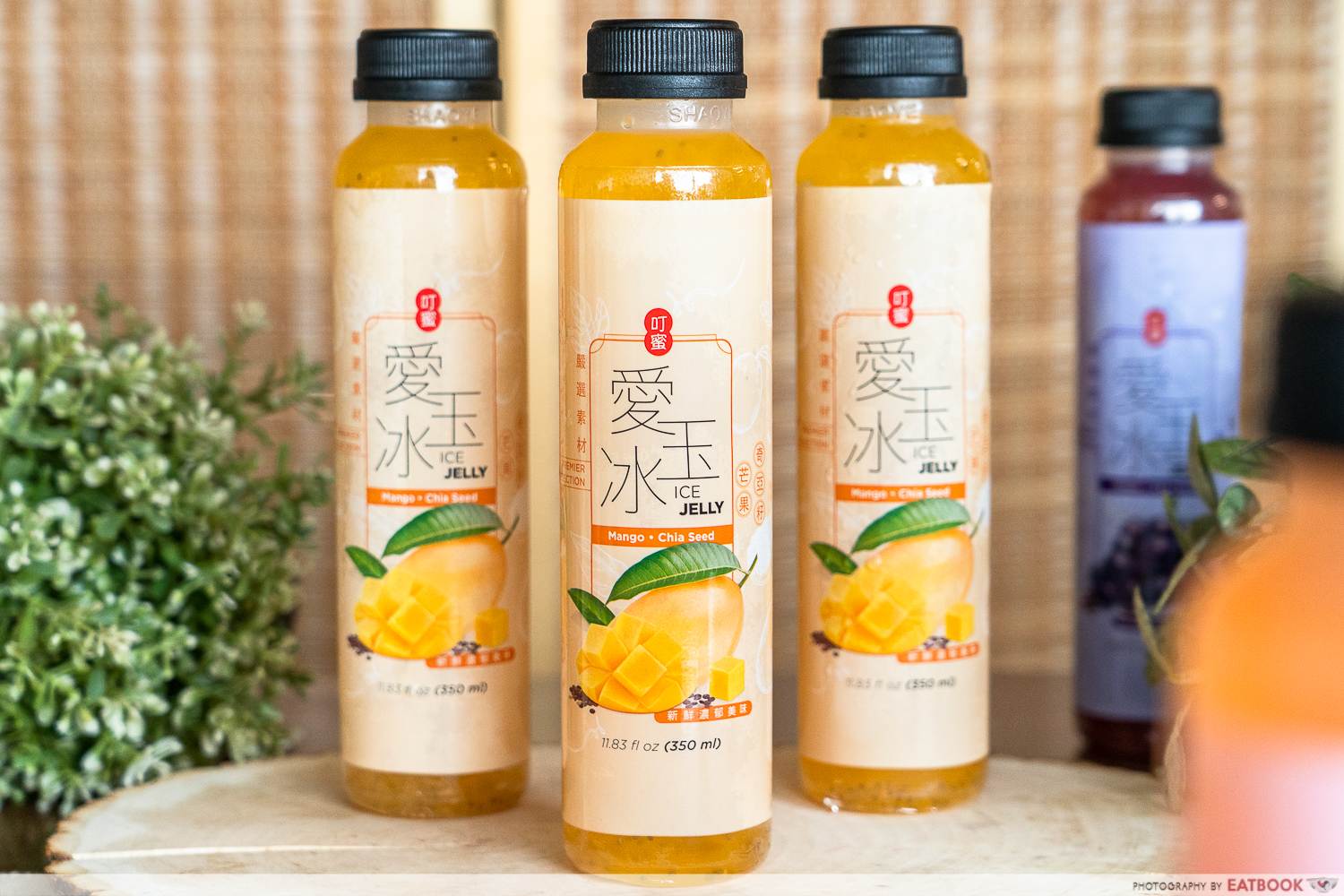 The Ice Jelly Mango ($2.50) is another flavour we recommend. The mango puree here tastes bright and tangy, but not overly sweet.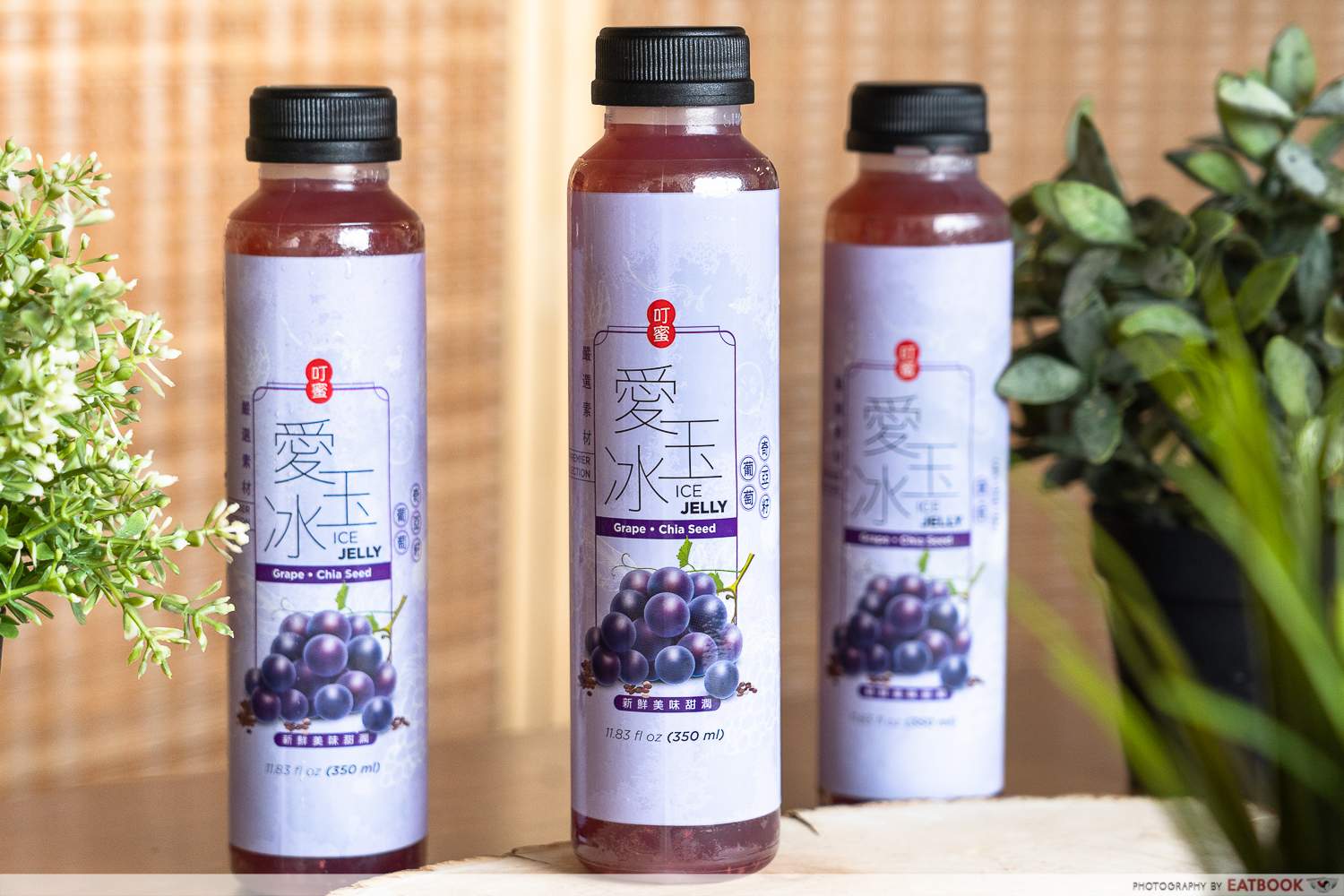 If you love anything grape, then be sure to check out the Ice Jelly Grape ($2.50). Out of all the products mentioned, we feel that the jelly here works best with the rich, sweet flavour of the drink's grape concentrate.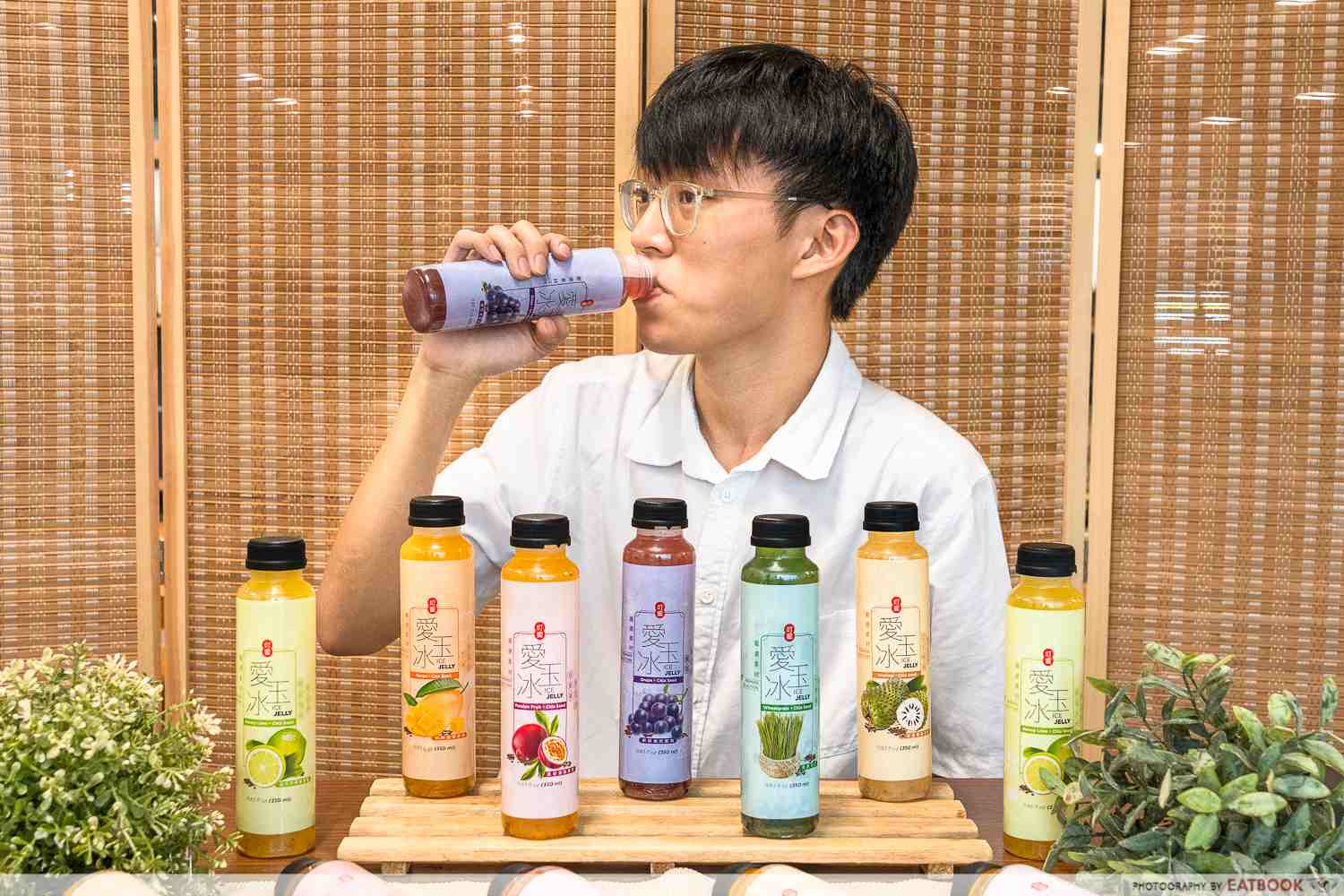 DrinkMi's ice jelly beverages are available at Sheng Siong now, and at Cheers from end-April 2022. You can also order off their website for some savings: a set of six bottles costs just $13.90, while 12 bottles will set you back at $23.80.
Photos taken by Zadelin Wong.
This post was brought to you by DrinkMi.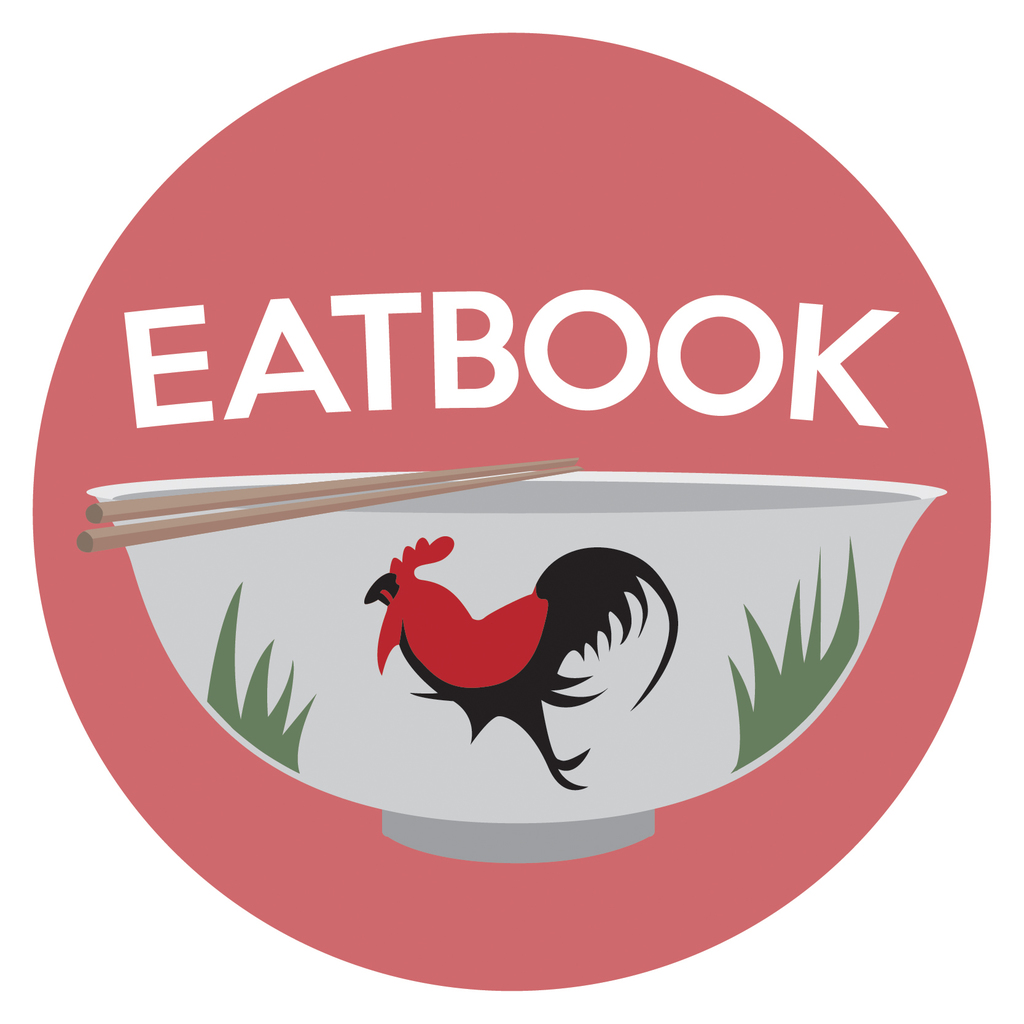 Drop us your email so you won't miss the latest news.