---
Durian desserts for die-hard durian fans
---
"Tastes like heaven, smells like hell," they say. I was well-trained by my parents to appreciate durian, but for a couple of my teenage years, I didn't want it anywhere near me. Needless to say, the current me regrets it because now I can't seem to stop at just one. Now that durian season is over, fans of the thorny fruit are bound to be in search of a quick fix. Fret not, because here is a list of deliciously pungent durian sweet treats to quell your cravings!
---
1. Durian Pengat
---
Sinpopo Brand's Durian Pengat ($9++) is what I call a perfect durian dessert. Few can top this huge bowl of smooth durian puree topped with crunchy browned butter croutons and a scoop of coconut ice-cream to cut the richness. If you can't get enough of this, dapao and enjoy at home a Hokkaido Style Durian Pengat Puff ($5.90++ for one, $20++ for four), which is a crumbly choux puff filled with vanilla cream and more durian.
Address: 458 Joo Chiat Road, Singapore 427671
Opening hours: Tue-Thur, Sun 12pm to 10pm, Fri-Sat 12pm to 12am
Tel: 6345 5034
Menu
---
2. Durian Canboleh
---
Durian Canboleh ($8.50) at Mod-Sin cafe The Quarters marries the smooth custard of a classic crème brulée with rich, bittersweet Mao Shan Wang durian. Your taste buds will first be met by a strong taste of the king of fruit, followed by the crunch and slight bitterness from the burnt sugar crust, and finally the familiar egginess of crème brulée custard. It'll make you reach for your next scoop immediately and before you know it, you'll be hitting the bottom of this little bowl.
Address: 16 Enggor Street, #01-09, Icon Village, Singapore 079717
Opening hours: Mon-Fri 8am to 10pm, Sat 10am to 10pm, Sun 10am to 6pm
Tel: 6834 4174
Menu
---
3. Durian Sticky Rice
---
For durian fans, this is gonna be an upgraded version of everyone's favourite mango sticky rice. Durian Sticky Rice ($12++) at Sawadee Thai Cuisine ups the sticky rice game by switching mangoes out for Mao Shan Wang durian puree, and topping it with gula melaka syrup and a touch of coconut cream. Going back to the usual mango sticky rice is gonna be tough after this.
Address: 9 Tan Quee Lan Street, #01-01, TQL Suites, Singapore 188098
Opening hours: Daily 11am to 2:30pm, 6pm to 10:30pm
Tel: 6238 6633
Menu
---
4. Durian Soup
---
Don't let the strange name deter you, because Durian Soup ($12++) at Candlenut will climb up your list of favourite durian desserts with its light texture and intense flavour. This chilled dessert features fragrant Mao Shan Wang durian ice-cream, D24 durian puree and crispy, buttery feuilletine swimming in a flavourful coconut milk-based soup. Durian lovers, fight the urge to gulp this down like a glass of milk!
Address: 17A Dempsey Road, COMO Dempsey, Singapore 249676
Opening hours: Sun-Thur 12pm to 2:30pm, 6pm to 9pm, Fri-Sat 12pm to 2:30pm, 6pm to 10:30pm
Tel: 1800 304 2288
Menu
---
5. Chendol Durian Soft Serve
---
Overrun takes us back to our childhood with chendol soft serve that tastes very much like the long-gone 7-Eleven Mr. Softee, only now it's twice the size and way fancier. Chendol Durian Soft Serve ($7) comes with a generous swirl of chendol soft serve, gula melaka syrup, green chendol jelly and, the best part, a good dollop of pure durian pulp.
Address: 18 Baghdad Street, Singapore 199657
Opening hours: Tue-Thur 12pm to 8:30pm, Fri-Sun 12pm to 9:30pm
Tel: 9271 2616
---
6. Durian Swiss Roll
---
These pillowy swiss rolls at old school bakery Rich and Good Cake Shop need no further introduction. Durian Swiss Roll ($8) comes with their signature moist, dense and oh-so-soft sponge cake rolled around real durian pulp and just the right amount of fresh cream. These 12-inch rolls are not pre-cut, so it's up to you to decide how much to have each time you want some of this goodness in your mouth. Whether you go with 12 regular-sized rolls or four giant rolls, we promise not to judge.
Address: 24 Kandahar Street, Singapore 198887
Opening hours: Mon-Sat 8:30am to 5pm
Tel: 6294 3324
---
7. Durian Mousse
---
After stuffing yourself silly with seafood at Chomp Chomp, head to Dessert Bowl just down the road for Durian Mousse ($5). The mousse is rich, thick and creamy, and you can add $1 for an extra scoop of fresh durian pulp. The amount of durian you get for the price makes this worth every cent.
Address: 80 Serangoon Garden Way, Singapore 555976
Opening hours: Tue-Thur 1pm to 10:30pm, Fri-Sun 1pm to 12am
Tel: 6285 1278
---
8. Crispy King of Durian Ice-Cream
---
I don't know about you but when I think of fried ice-cream, I'm not looking for any of that "fried" ice-cream rolls. I want crispy goodness that's piping hot on the outside and cold on the inside. Crispy King of Durian Ice-cream ($10++) at Majestic Restaurant delivers just that. A scoop of creamy Mao Shan Wang ice-cream is enclosed in a light, crispy shell and drizzled with maple syrup that adds a pleasant sweetness and smokiness to the pungent durian flavour.
Address: 31-37 Bukit Pasoh Road, New Majestic Hotel, Singapore 089845
Opening hours: Tue-Sun 11:45am to 2:30pm, 6pm to 10pm
Tel: 6511 4718
Menu
---
9. Bao Jiak
---
I'm a sucker for novelty packaging and this one takes the cake – literally. Out Of The Cake Box's Bao Jiak ($6.50) comes in one of those plastic bags that you usually dabao your teh peng in, and is made with a crazy concoction that's chilled into a solid cake. Nestled within rich green bean and sago coconut milk mousse is pure Mao Shan Wang puree and fluffy plain sponge cake that balances out the creaminess of the mousse and puree. The packaging makes it so much easier to take another five of these home as well. #justsaying
Address: 45 Telok Blangah Drive, #01-173, Singapore 100045
Opening hours: Tue-Fri 12pm to 8:30pm, Sat 12pm to 9pm, Sun 10am to 5pm
Tel: 6271 1975
Menu
Read our full review here.
---
10. Durian Cake
---
The top-selling Durian Cake ($12++ for a slice, $96++ for a whole cake) at CreatureS is made with layers of fluffy pandan génoise sponge sandwiched between Mao Shan Wang durian paste with chunks of real durian pulp, and frosted liberally with pandan vanilla Chantilly cream. Pandan is clearly not the star of the show here but it complements the fragrant durian nicely and adds more depth to the cake.
Address: 120 Desker Road, Singapore 209639
Opening hours: Tue-Thur, Sun 12pm to 10:30pm, Fri-Sat 12pm to 11:30pm
Tel: 6291 6996
Menu
---
BONUS: Durian "Royale" Souffle
---
Because a list of durian desserts definitely deserves a bonus point. Durian "Royale" Soufflé ($18++) at DB Bistro & Oyster Bar is made with Mao Shan Wang durians and comes with a scoop of mangosteen sorbet. Although it may seem like an odd pairing, the tartness of the sorbet creates a balance with the pungent durian. Talk about having both the king and queen of fruits in one dish. It's a little pricey, but good souffles are hard to find.
Address: 2 Bayfront Avenue, #B1-48, The Shoppes at Marina Bay, Singapore 018956
Opening hours: Mon 12pm to 10pm, Tue-Fri 12pm to 11pm, Sat 11am to 11pm, Sun 11am to 10pm
Tel: 6688 8525
Menu
---
Durian season never needs to end
---
If you're already looking forward to next year's durian season, let these desserts tide you through till then. Drop us a comment below if we missed your favourite durian treat!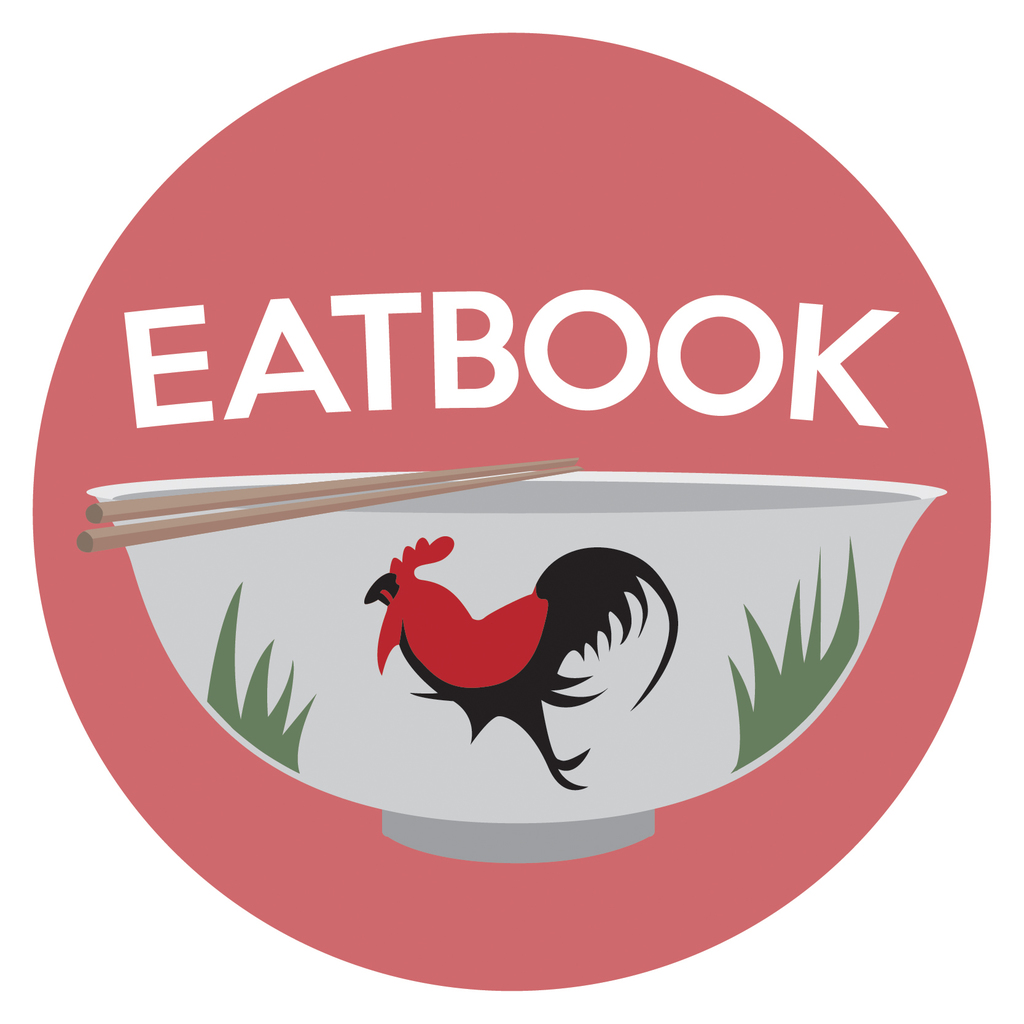 Drop us your email so you won't miss the latest news.