---
Easy freeze-dried fruit recipes
---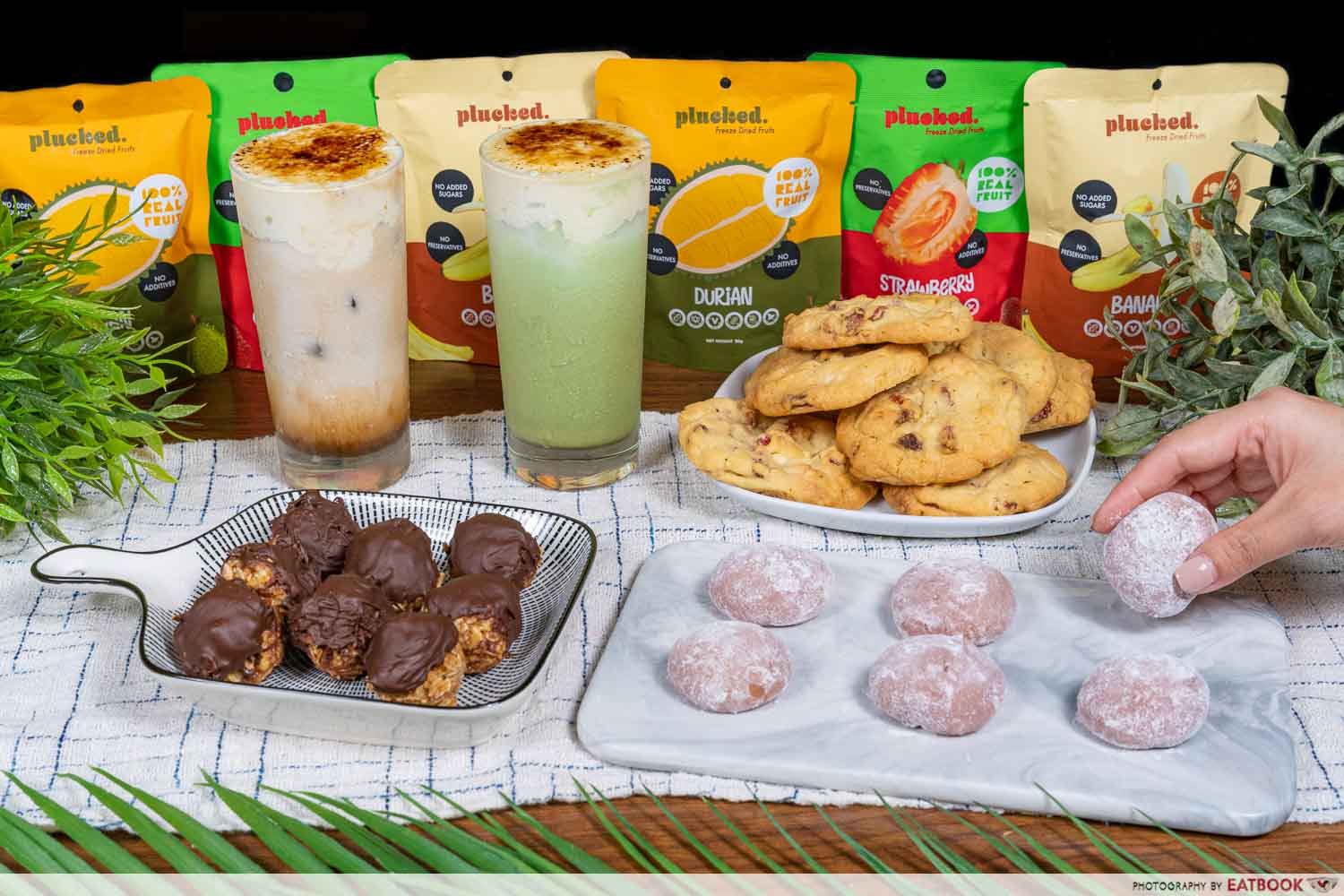 Dieticians always suggest we choose fruits over a bag of chips, but let's face it: that's almost as challenging as stocking up on fruit and finishing them before they go bad. Enter freeze-dried fruit, with all of the nutrition and none of the hassle. And to make it easier to incorporate them into your diet, we've got these easy freeze-dried fruit recipes to elevate these handy snacks into treats, you can indulge while clocking in your seven-a-day too.
---
1. No Bake Peanut Butter Cups
---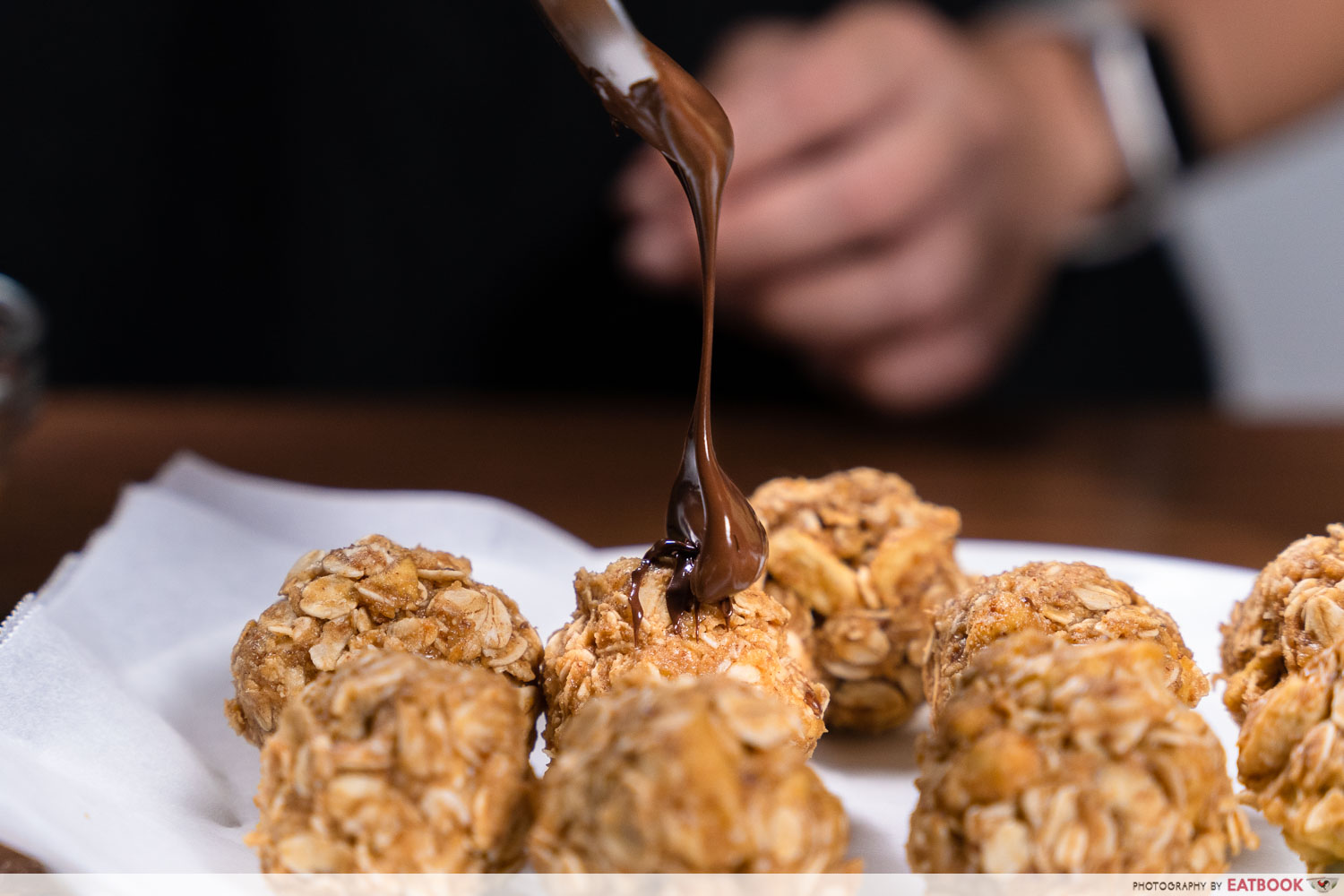 These No-Bake Peanut Butter Cups can be made with as few as four ingredients: rolled oats, freeze-dried fruit, peanut butter, and maple syrup. It's easy to tinker around with the proportions as you like too! They're also extremely convenient to prep ahead and pop in the fridge for a healthy snack option throughout the week.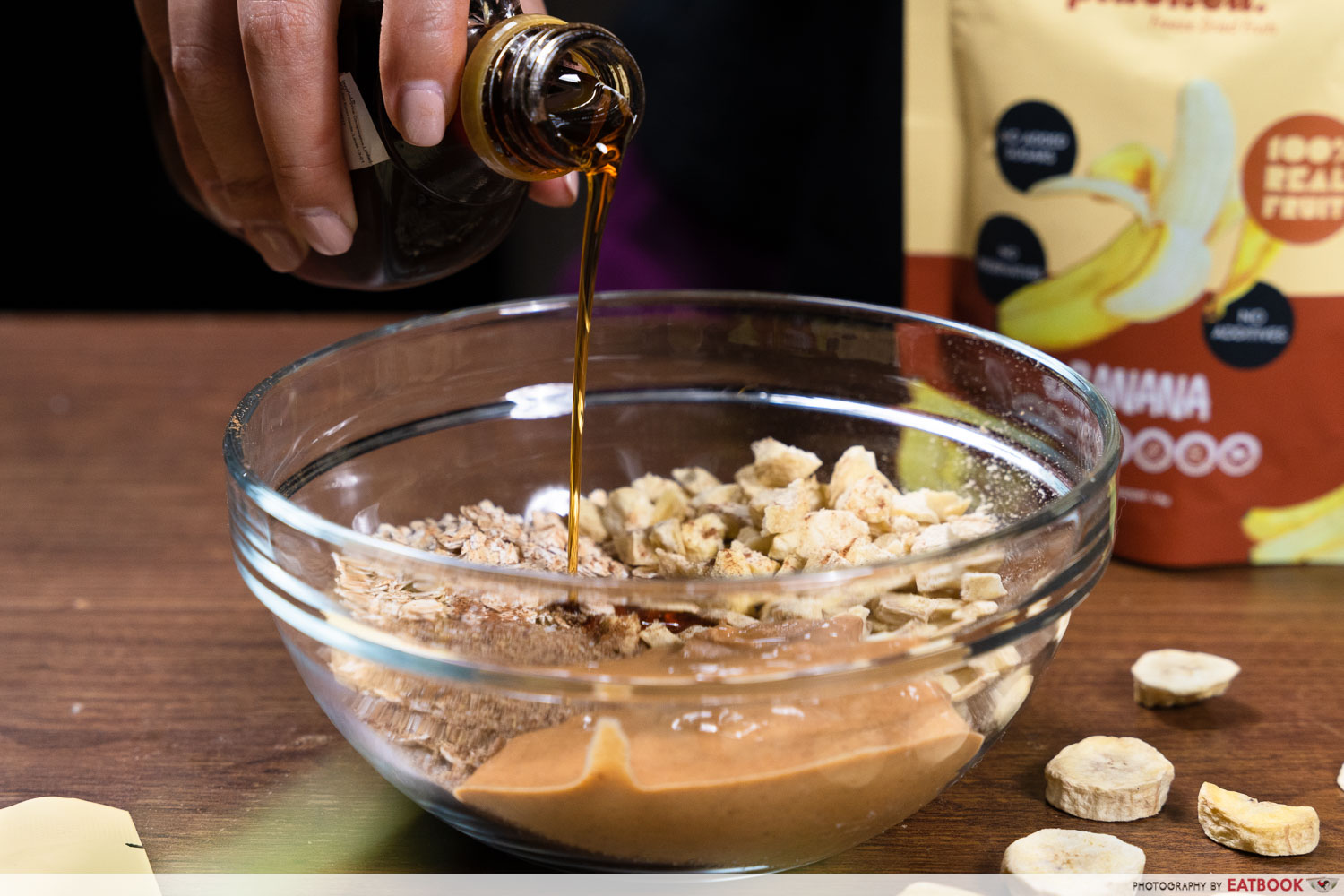 Simply cut up your choice of freeze-dried fruit━banana in this case━and mix it up in a bowl with all the other ingredients, then roll them into balls, or press them into a lightly greased muffin tray.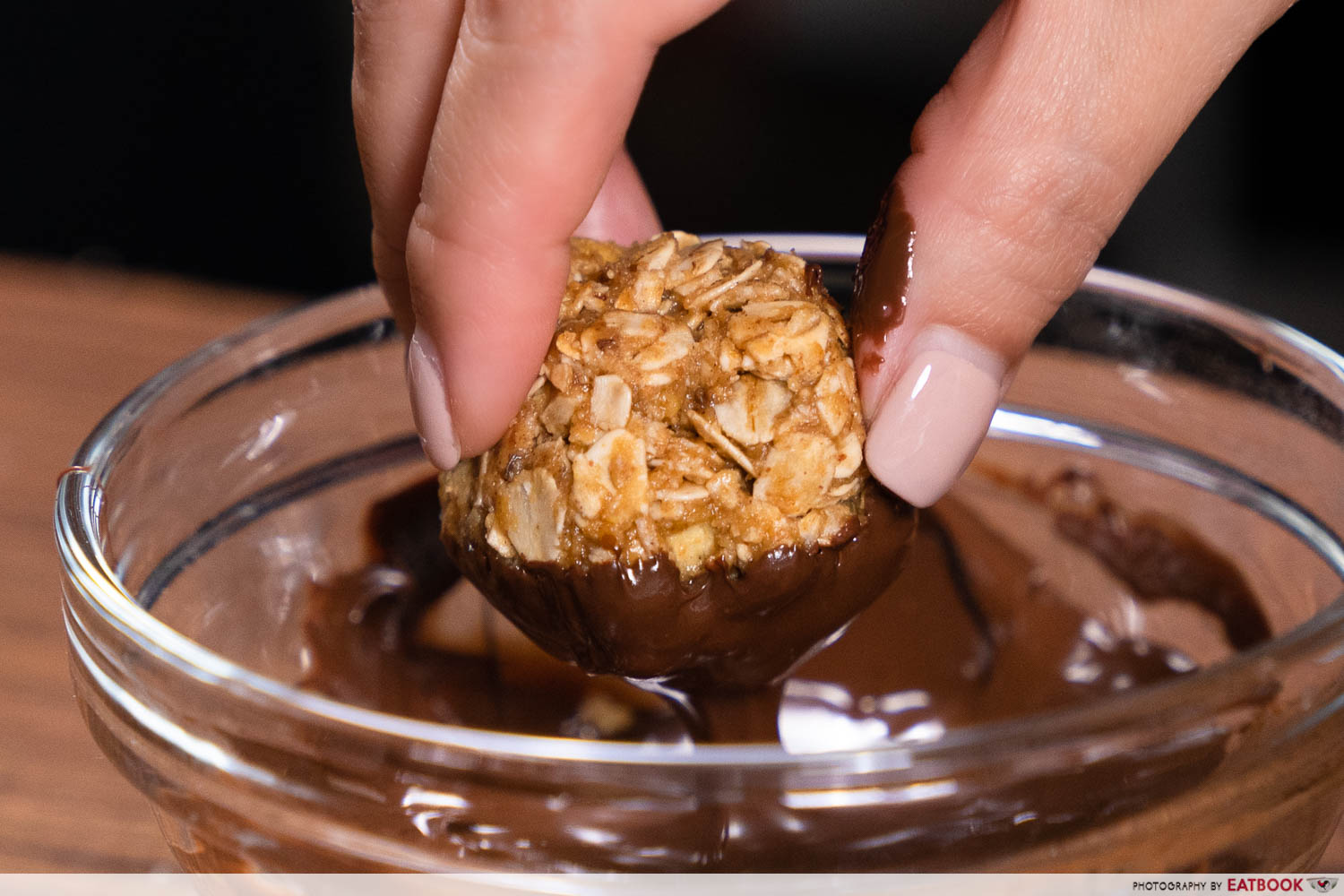 For that extra touch of indulgence, dip or drizzle them in melted dark chocolate. You could switch this out for Nutella or even Lotus biscoff spread if you so preferred!
Servings: 8 balls
Preparation time: 5 minutes
Ingredients:
1.5 cups rolled oats
30g plucked. Freeze Dried Banana, cut into pieces
2 tbsp peanut butter
Dash of cinnamon (optional)
2 tsp ground flax seeds (optional)
Pinch of salt (optional)
3 tbsp maple syrup
50g dark chocolate chips, melted
Directions:
Mix rolled oats, freeze-dried fruit, peanut butter, cinnamon, ground flax seeds, salt, and maple syrup in a bowl.

Roll into balls, and place on a tray lined with baking paper.

To melt the dark chocolate, place the chocolate chips in a microwave-safe bowl, and heat it at 20s intervals, stirring well between each round till liquid.

Drizzle the melted chocolate over, and refrigerate for at least 1 hour.
Recipe adapted from Plantbased On A Budget.
---
2. Microwave Daifuku
---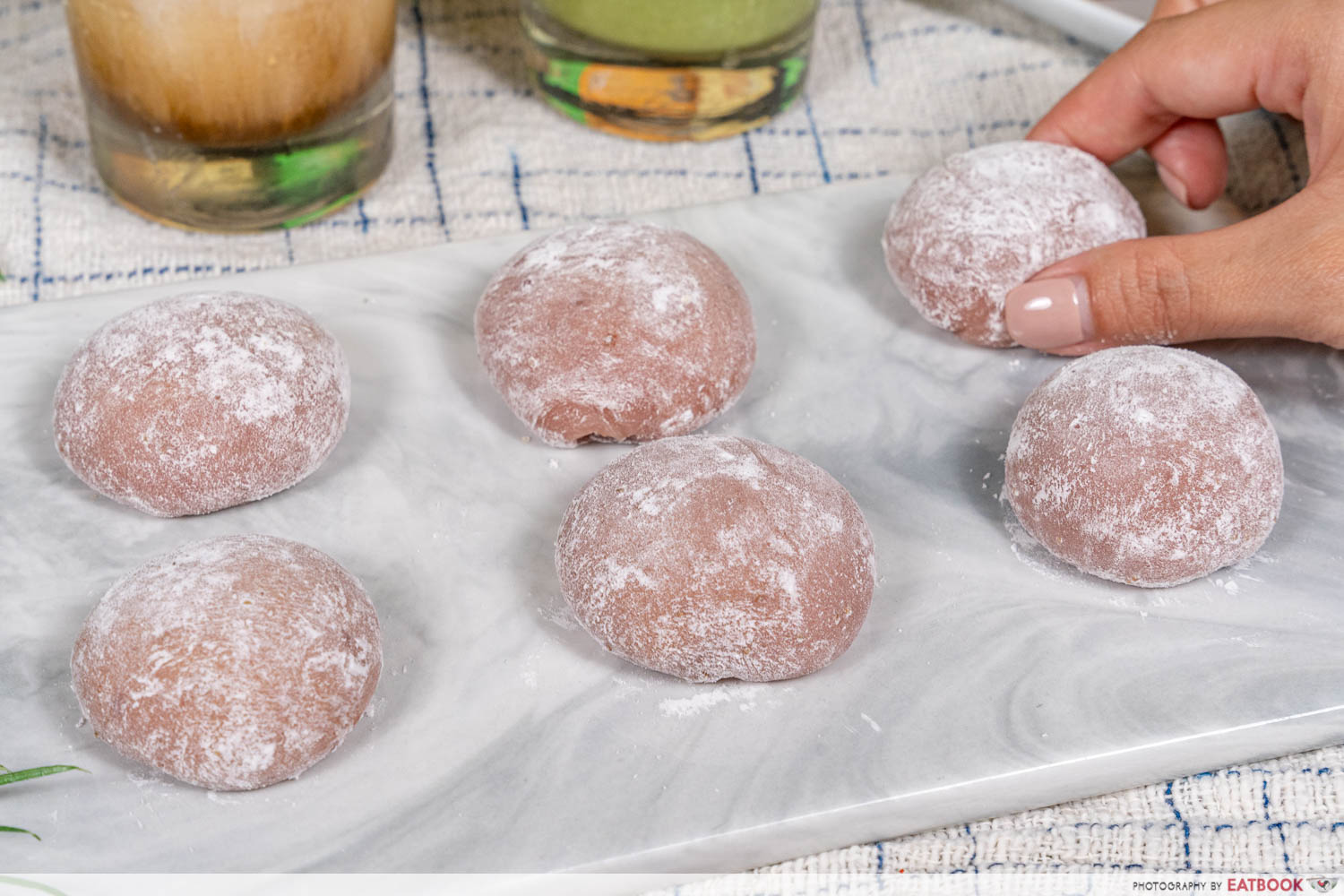 Planning for your next Japanese-themed meal is a walk in the park with these super easy daifuku that require a just little bit of elbow grease, and a microwave. We made them pink with freeze-dried strawberries, but you could easily swap that out for other fruit!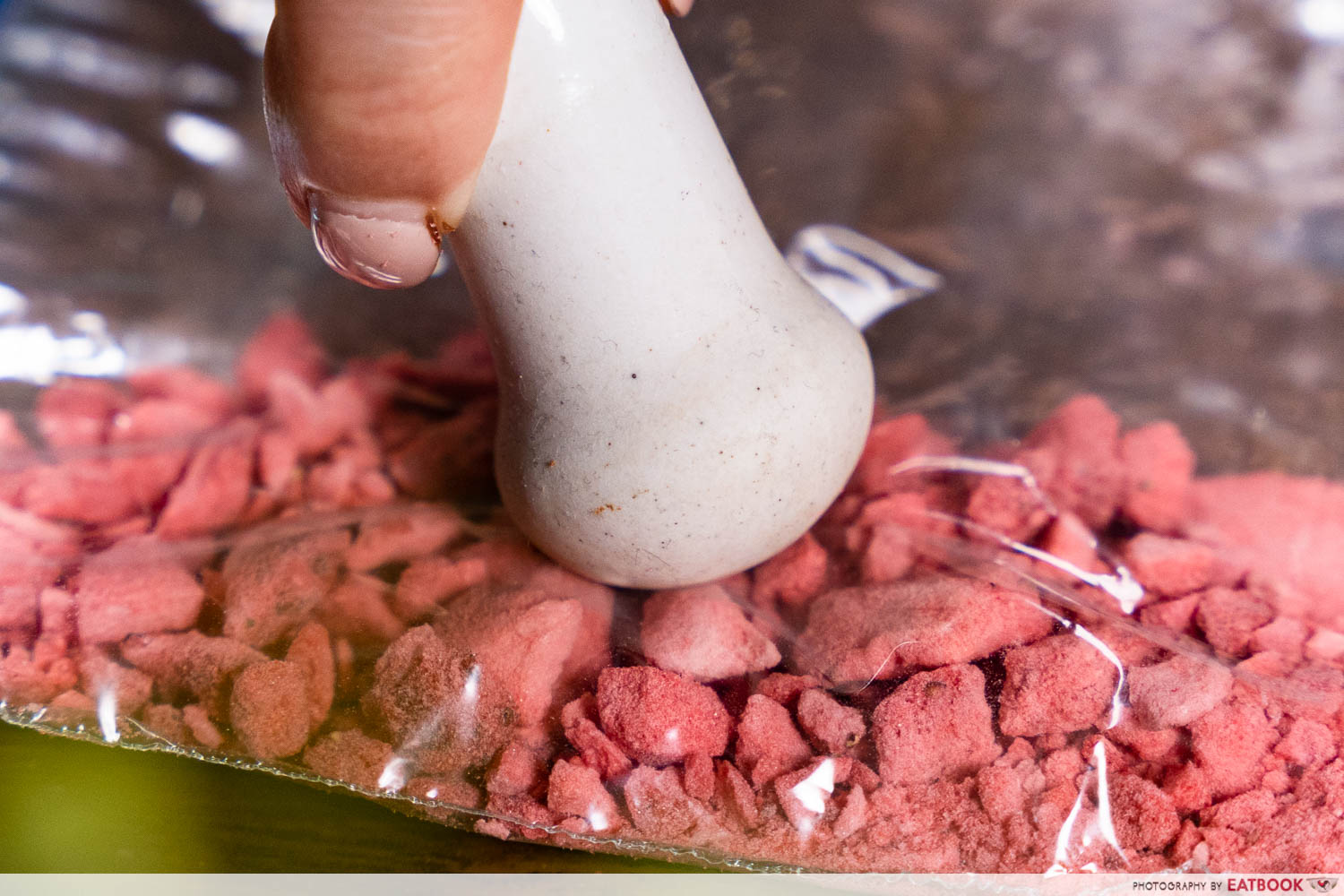 Before you get started, take a pestle, or any heavy, round-bottomed jar, and crush your choice of freeze-dried fruit into fine bits, or a powder. You could blitz it in a food processor too.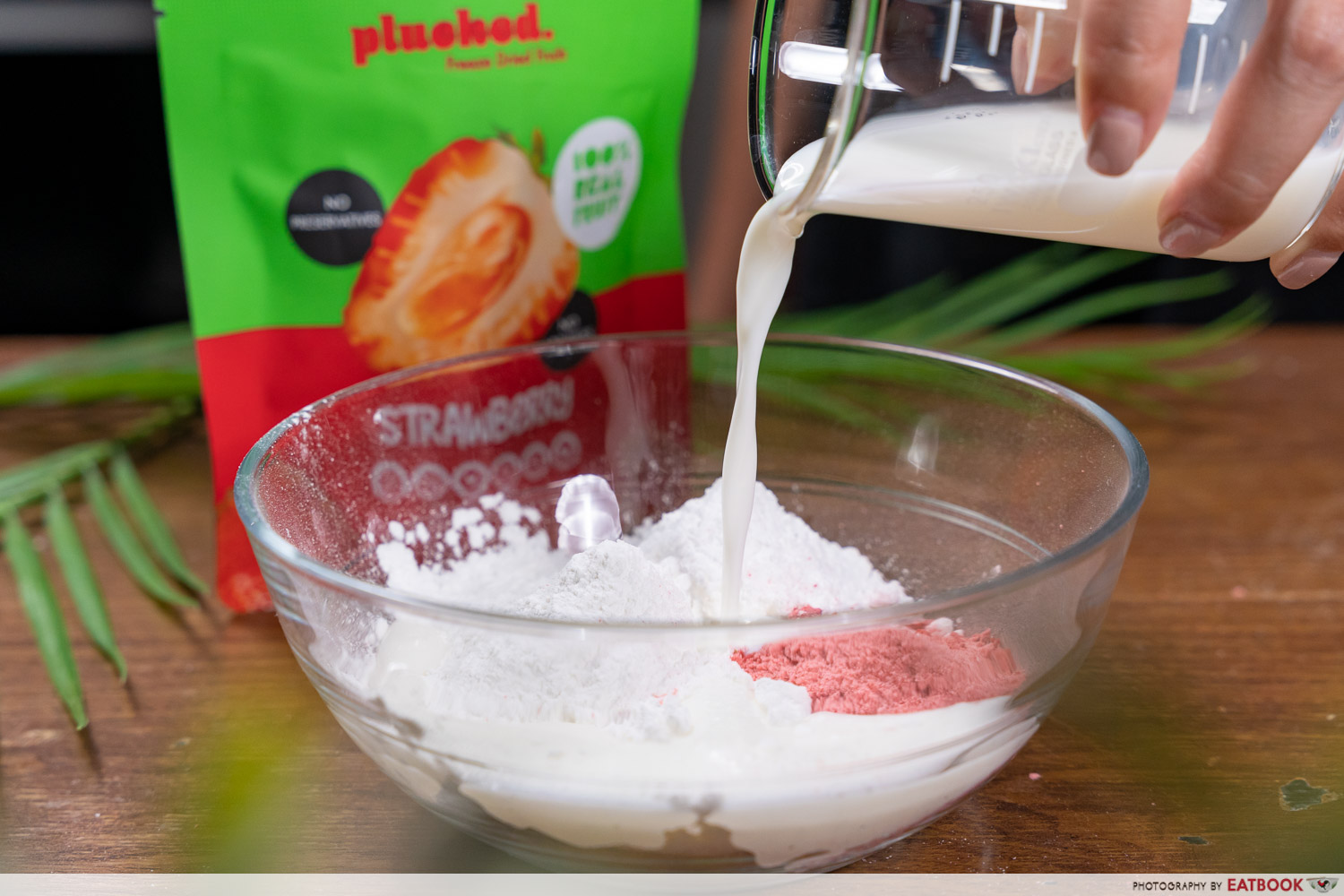 Adding milk to your mochi gives it a touch more flavour, but you could use just water if you've got no fresh milk on hand.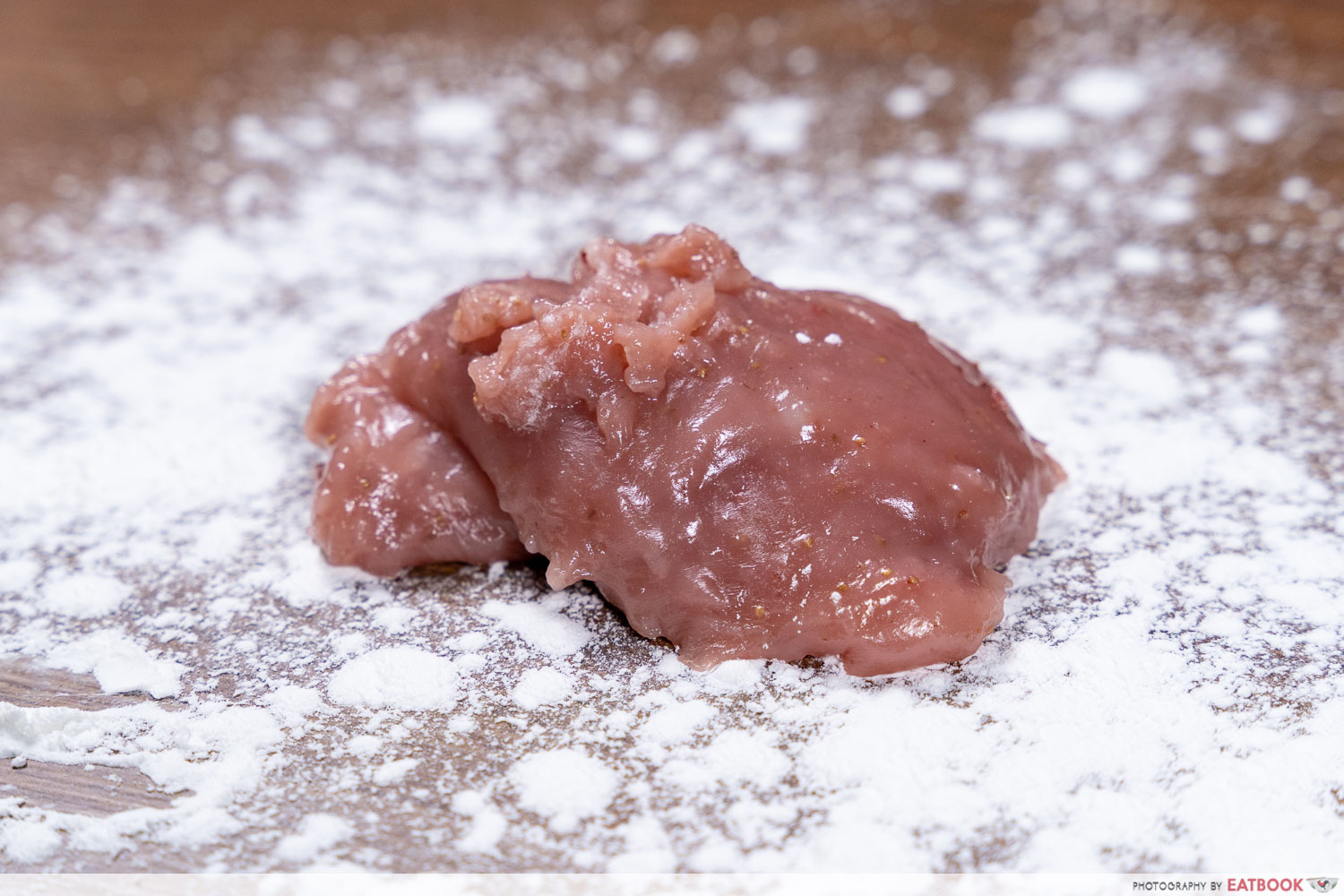 Just three minutes in the microwave, in bursts of one minute, then 30 seconds, produces a beautifully shiny, sticky glob of fruit-flavoured mochi.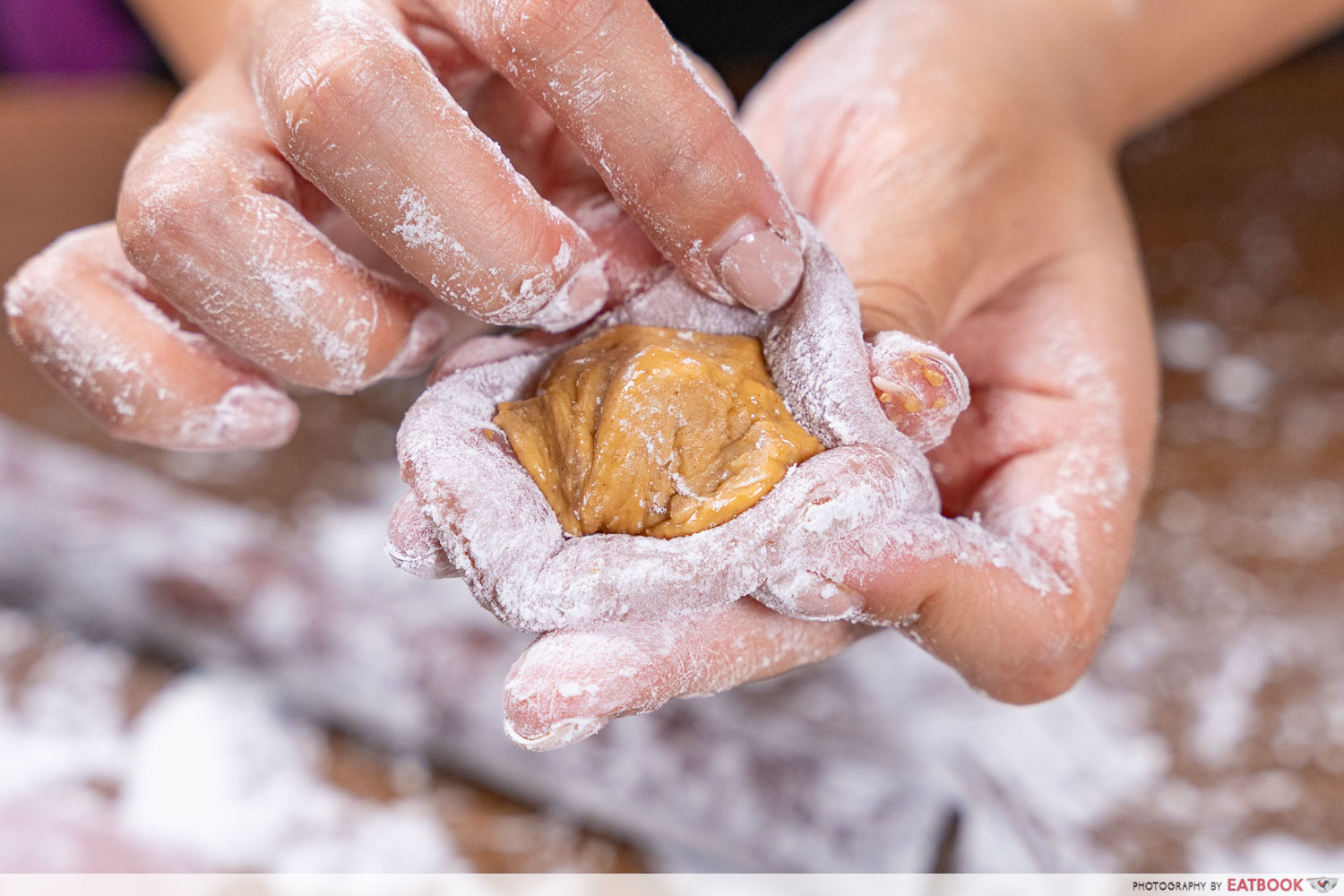 Then, all that's left is to dollop some of your prepared filling, and pinch it shut to serve.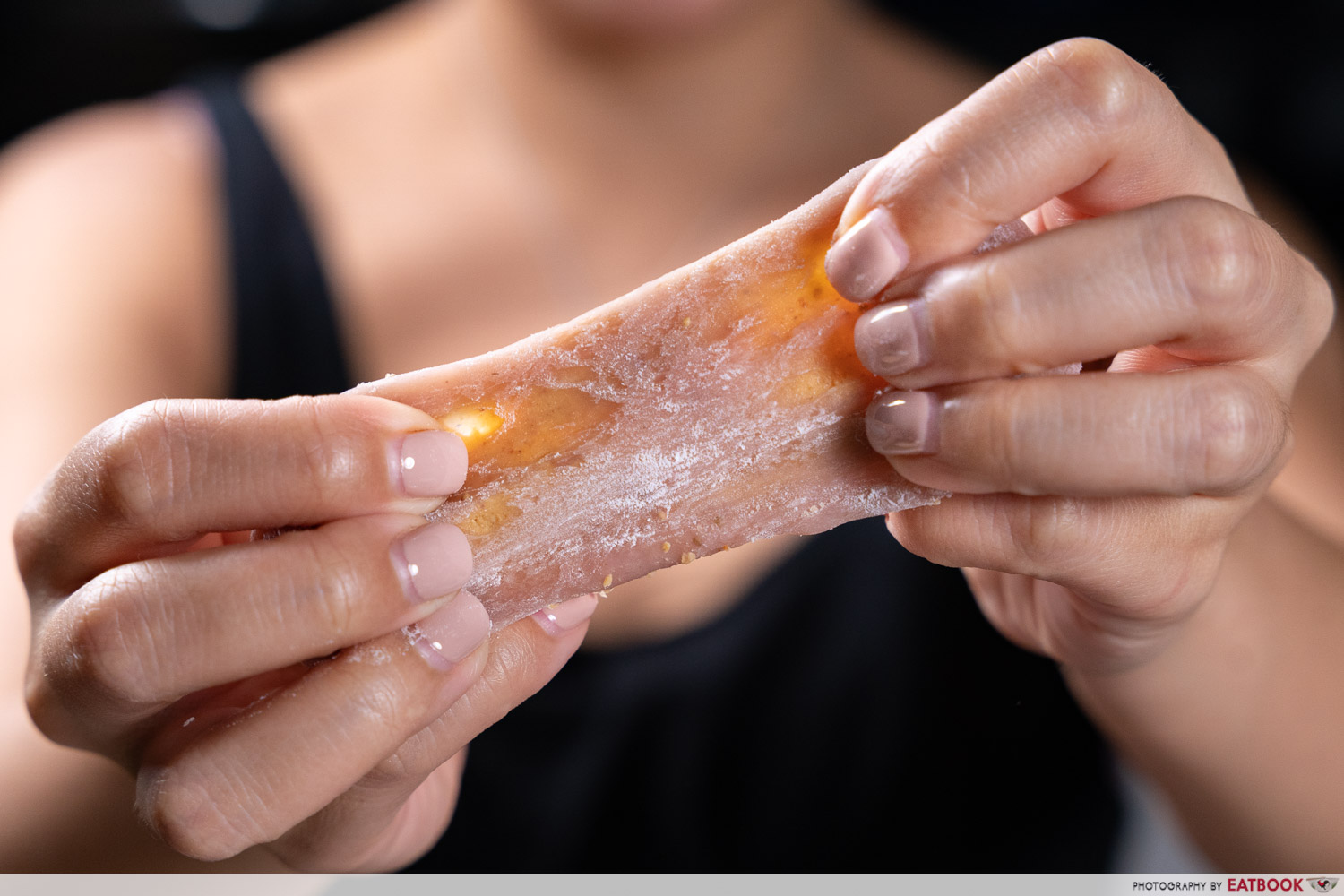 If you'd like, you could wrap them in paper towels and store them in the fridge for up to two days. Simply let them come back to room temperature to serve, or lightly microwave them for 20 seconds!
Servings: 6 daifuku
Cooking time: 3 minutes
Ingredients:
Peanut butter filling
70g creamy peanut butter
15g icing sugar
Daifuku
60g glutinous rice flour
30g icing sugar
100ml water + milk
15g plucked. Freeze Dried Strawberries, finely crushed or blitzed to a powder
Corn flour
Directions:
Mix peanut butter with icing sugar till it becomes a paste, then refrigerate.

Whisk freeze dried strawberries, glutinous flour, icing sugar, milk, and water together in a microwave-safe bowl.

Cover and microwave for 1 minute. Stir, then microwave for 30 seconds. Do this four times, stirring well between each round.

Dust the work surface with corn flour and transfer the mochi dough onto it, then dust with more starch.

Divide dough into 6, and flatten into discs.

Scoop some peanut butter filling and wrap in the mochi dough. Pinch it closed, and shape into a ball.

Plate, seam side down, and serve.
---
3. Durian Cheese Foam Latte
---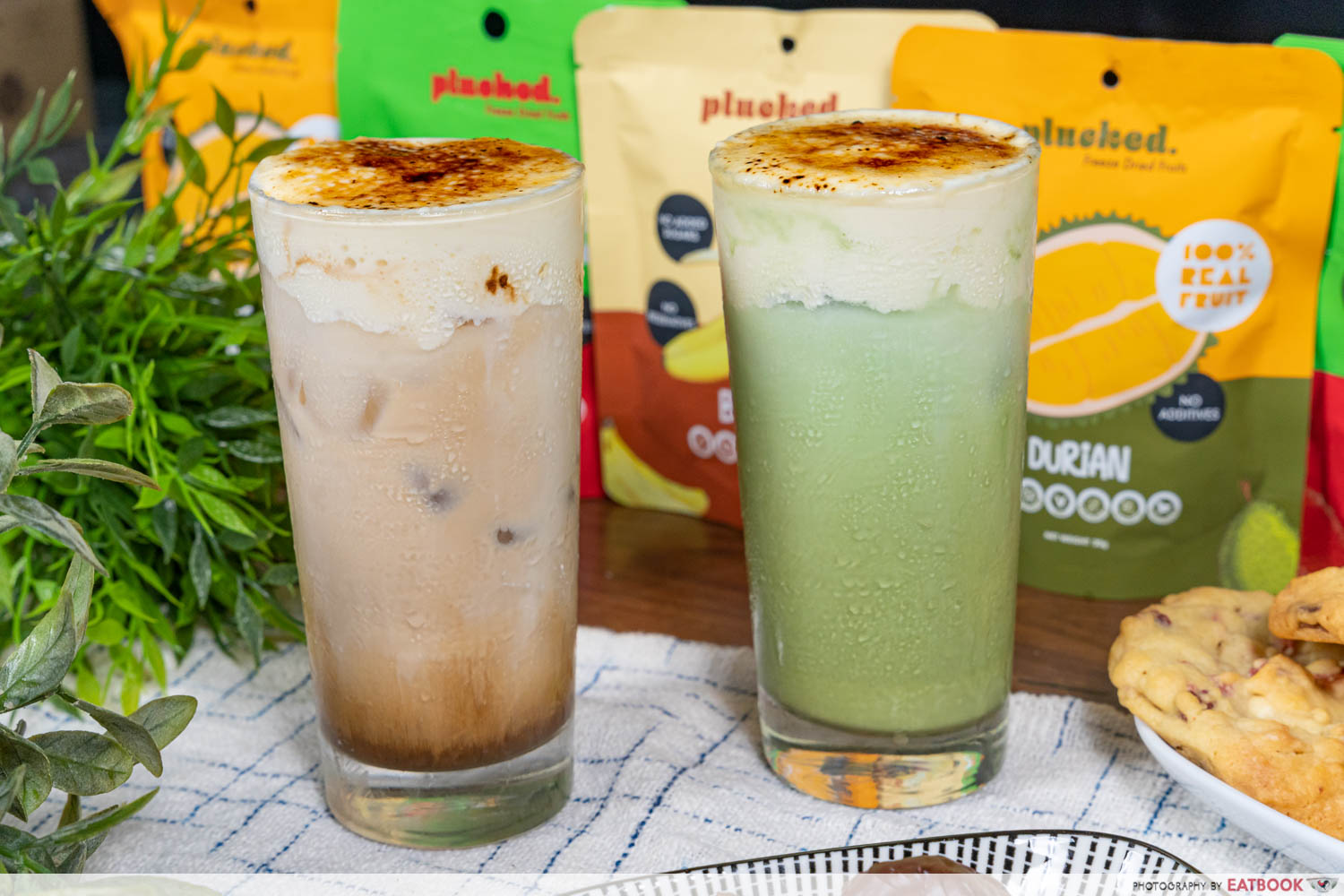 Cheese foam drinks are on the menu at every bubble tea shop, while durian is, without a question, the most well-loved fruit around town. Put them together and you've got a match made in heaven━for some. IKEA's durian cheese tarts and and even Keong Saik Bakery's Durian Burnt Cheesecake are proof that it works. So go ahead and add this flavour combo to your afternoon iced cuppa for a truly unique treat.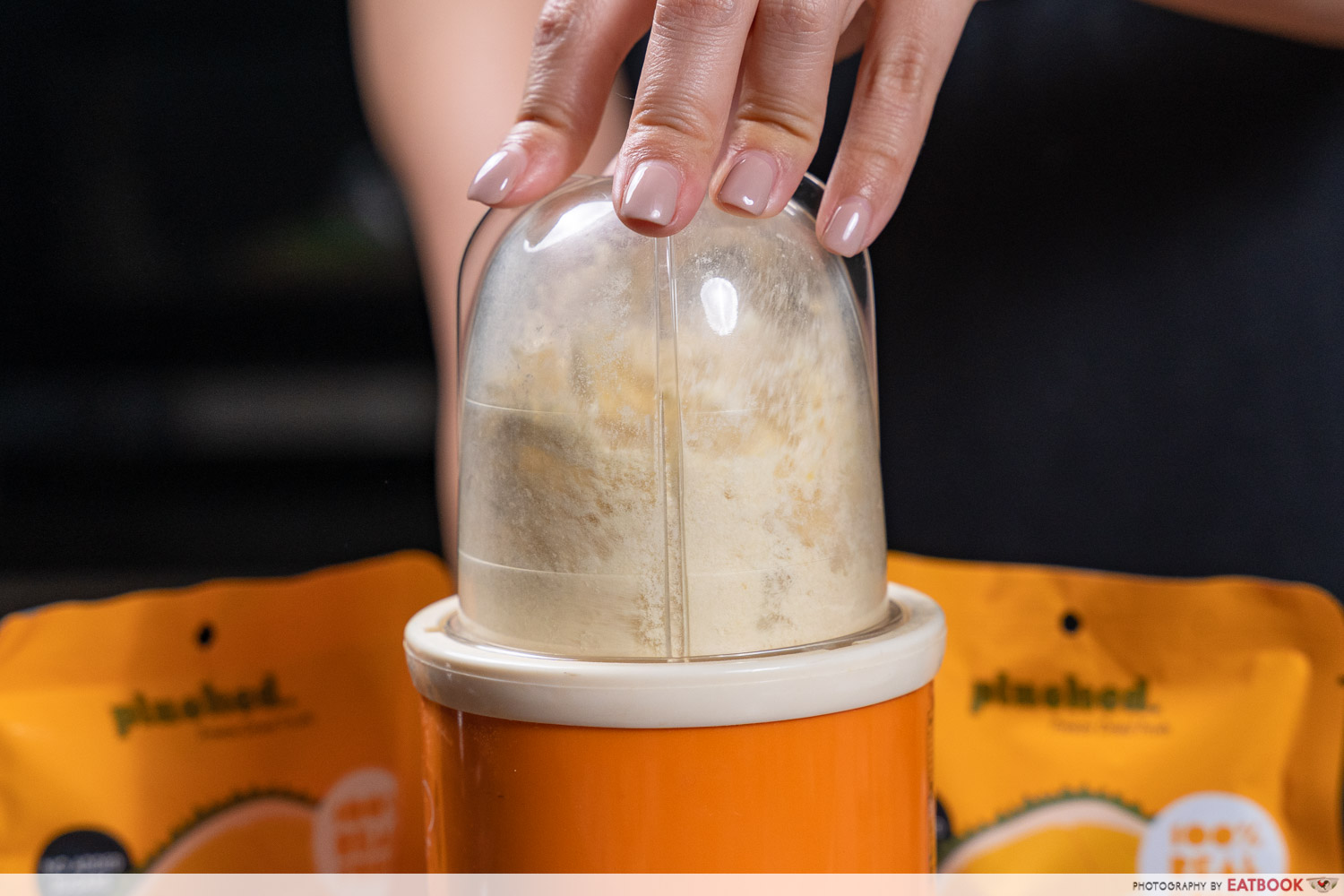 Freeze-dried durian a la plucked. comes in whole, chunky pieces, so it's easier if you pop them into a food processor to transform them into a powder.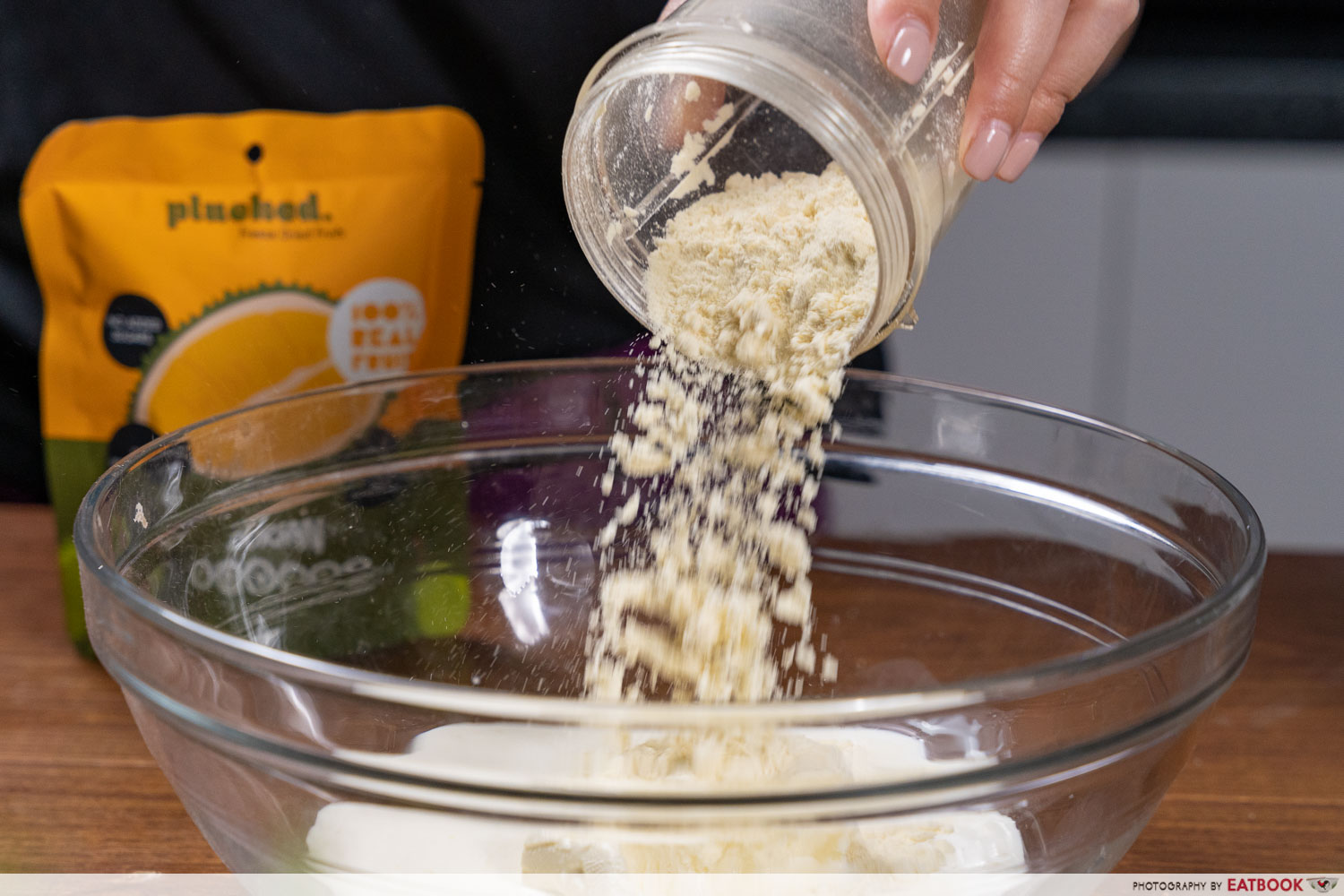 Add them to a mix of thick whipping cream, whole milk, condensed milk or sugar for a touch of sweetness, cream cheese, and a pinch of salt just to tie it all together. If you want to go the durian cold foam route and skip the cheese, go ahead and leave it out.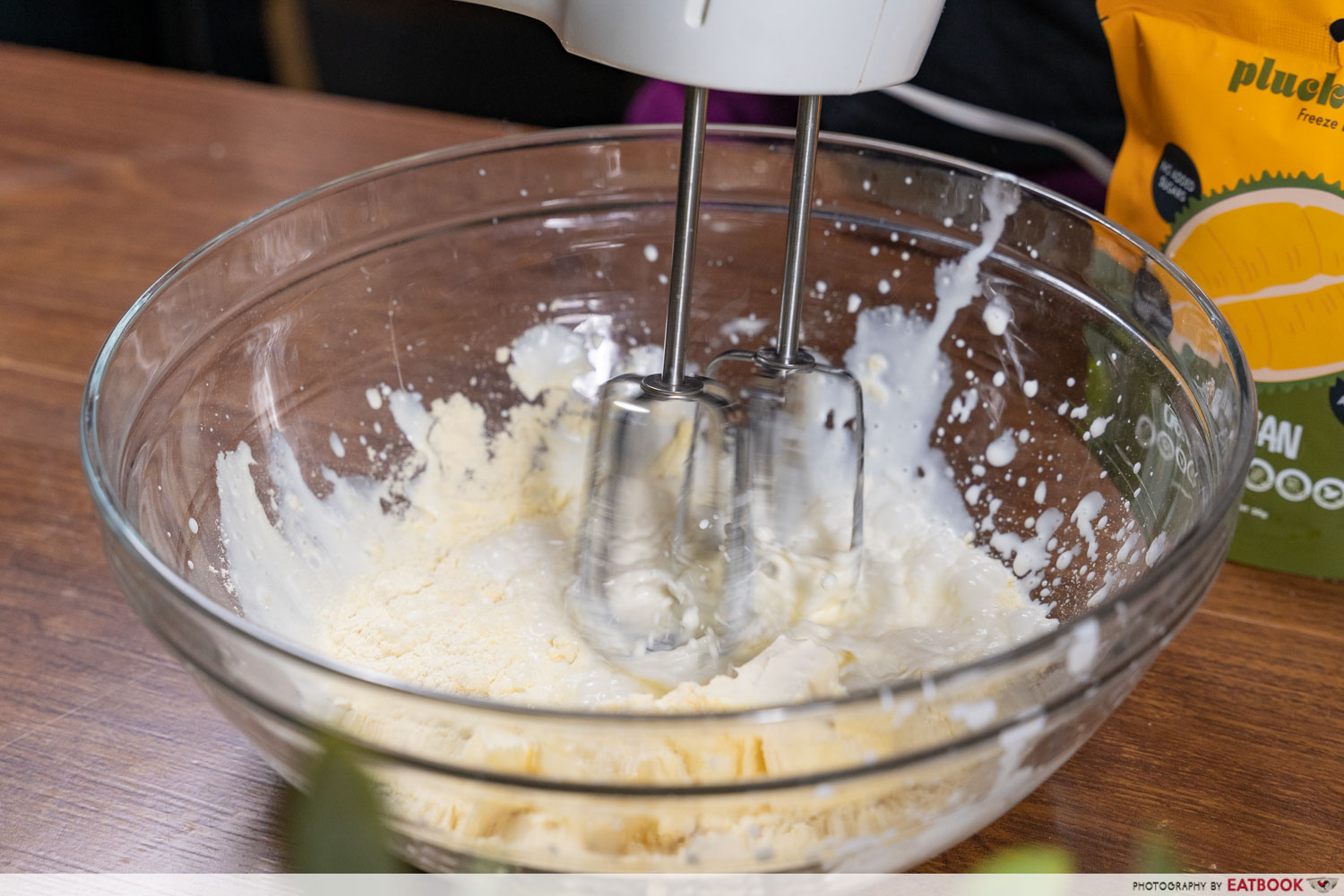 Whisk it till it thickens━if you have a stand mixer, it's much less messy. It only takes a minute, tops.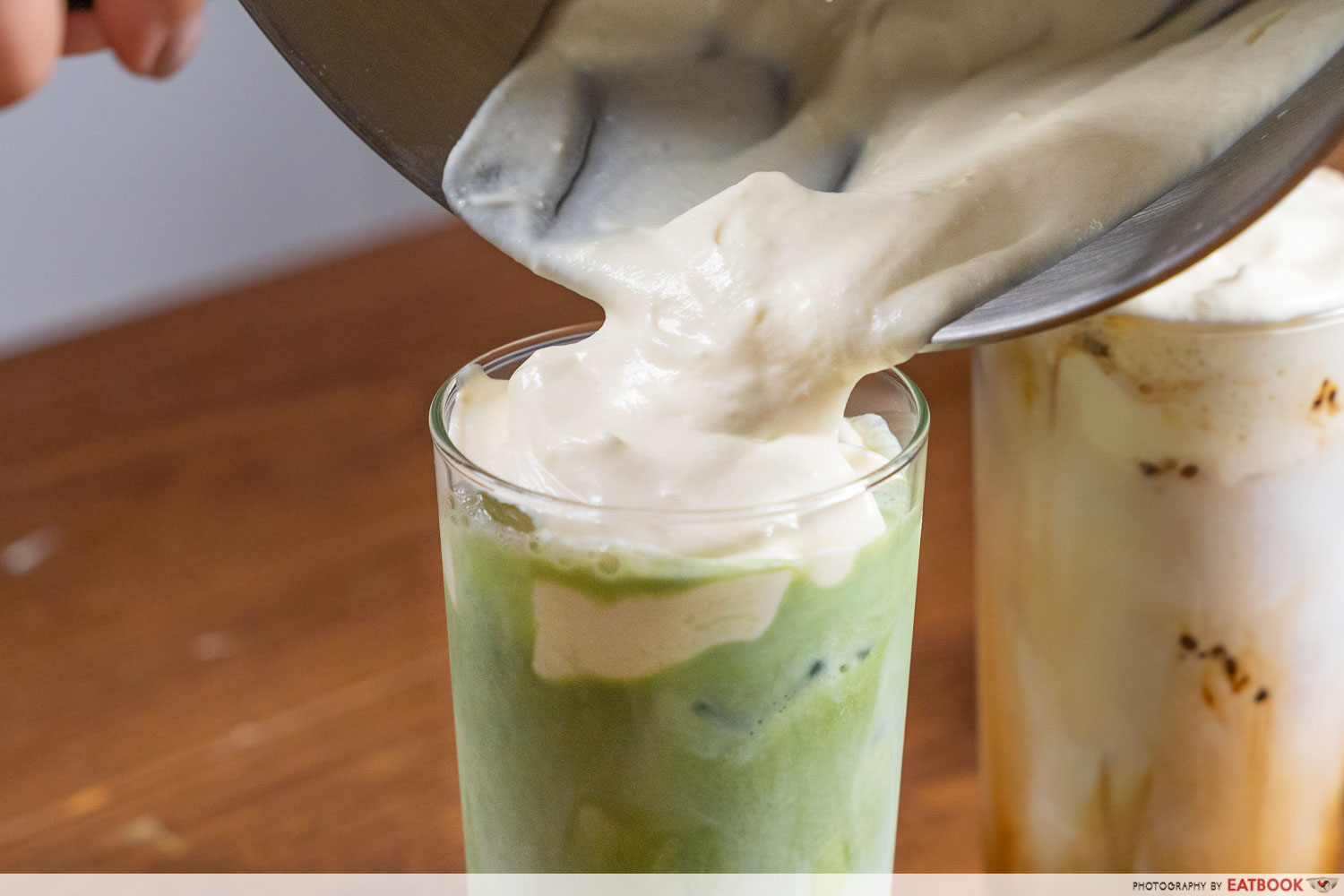 Then, layer it on your choice of beverage.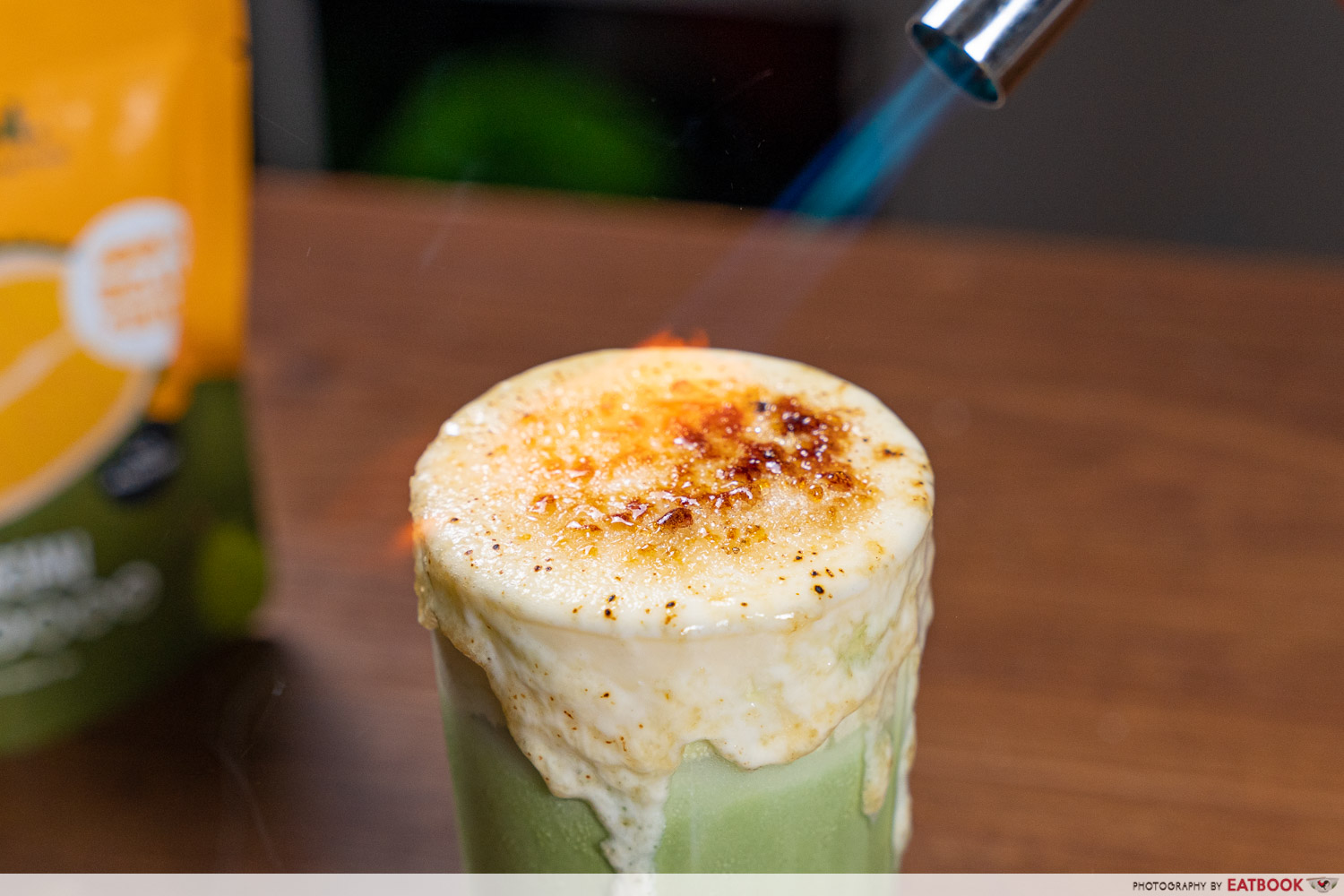 For that final bit of glam, we also bruleéd the top, but it's really up to you.
Servings: 2 glass
Preparation time: 5 minutes
Ingredients:
Durian cheese foam
¼ cup milk
¼ cup heavy cream
1 tsp condensed milk or sugar
60g cream cheese
Pinch of salt
40g plucked. Freeze Dried Durian, blitzed to a fine powder
Ice
2 espresso shots, cooled
1 cup of milk
Brown sugar
Directions:
Combine ingredients for durian cold foam in a bowl, and beat till thickened.

Fill a tall glass with ice, then add your espresso shots, and slowly pour milk over.

Finish with the cold foam. Sprinkle brown sugar, then bruleé with a blowtorch.
---
4. 15-Minute Strawberries & Cream Cookies
---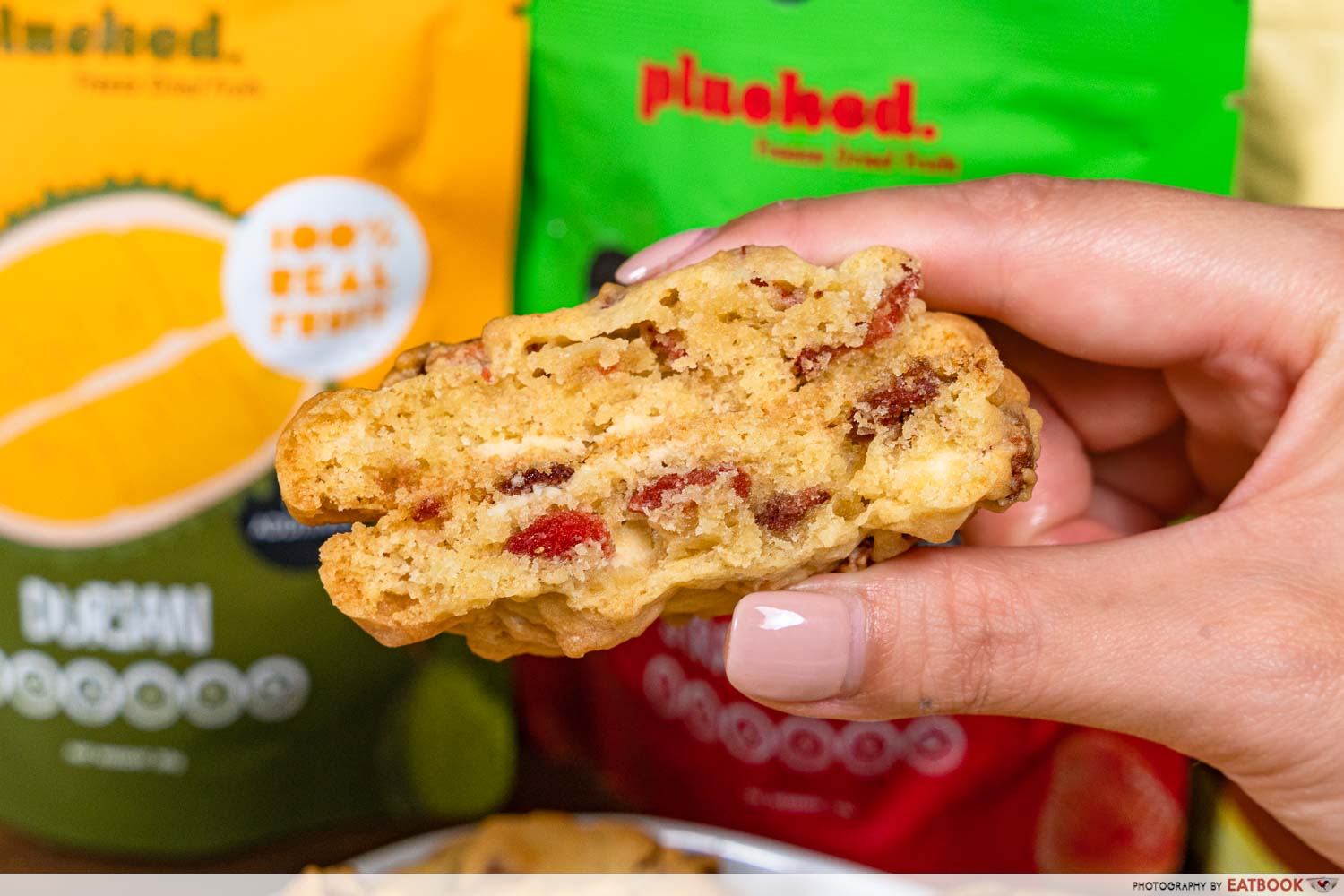 If I told you that you could have cookies in 15 minutes, you might think I was pulling your leg. These strawberries and cream cookies aren't the usual stuff you'd get from Subway or Famous Amos either, and they're made with freeze-dried fruit━there's really no better way to indulge and get in your daily vitamins with this easy dried fruit recipe.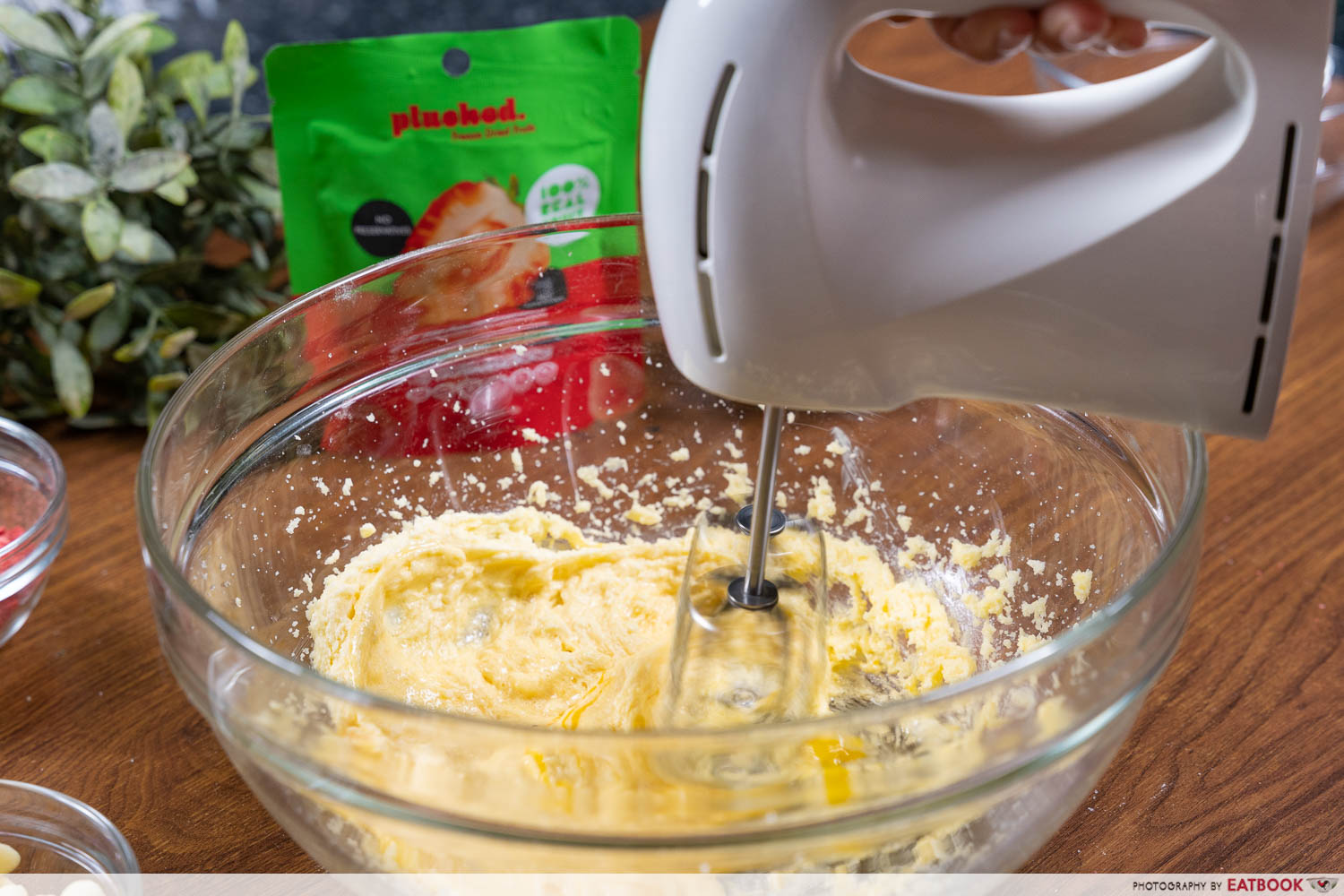 Aerate your room-temperature butter with a combination of both brown and white sugar━you could substitute either if you don't have both on hand, but it would affect the texture of the final cookie.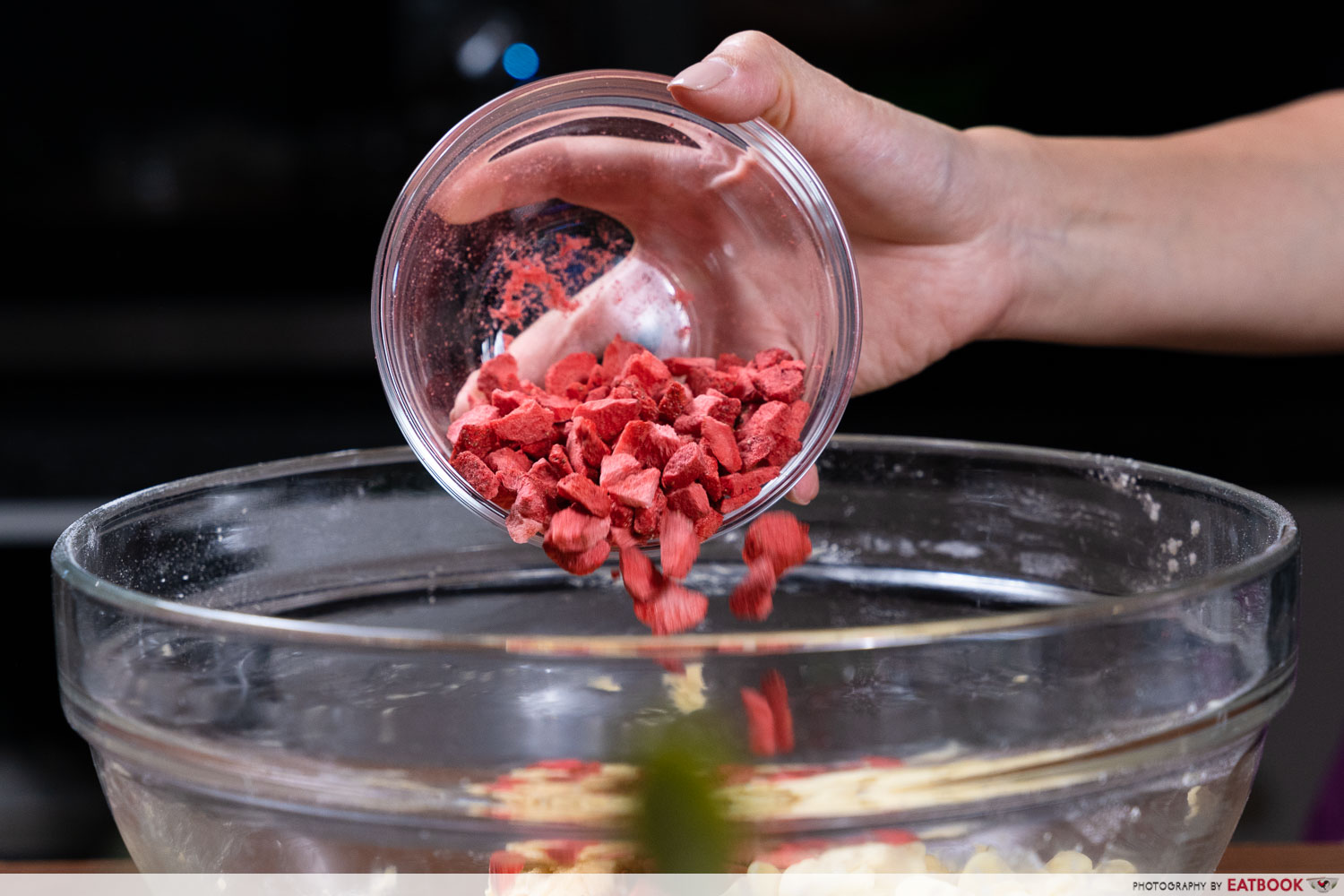 I coarsely cut up the plucked. Freeze Dried Strawberries, but you could make the pieces smaller if you prefer.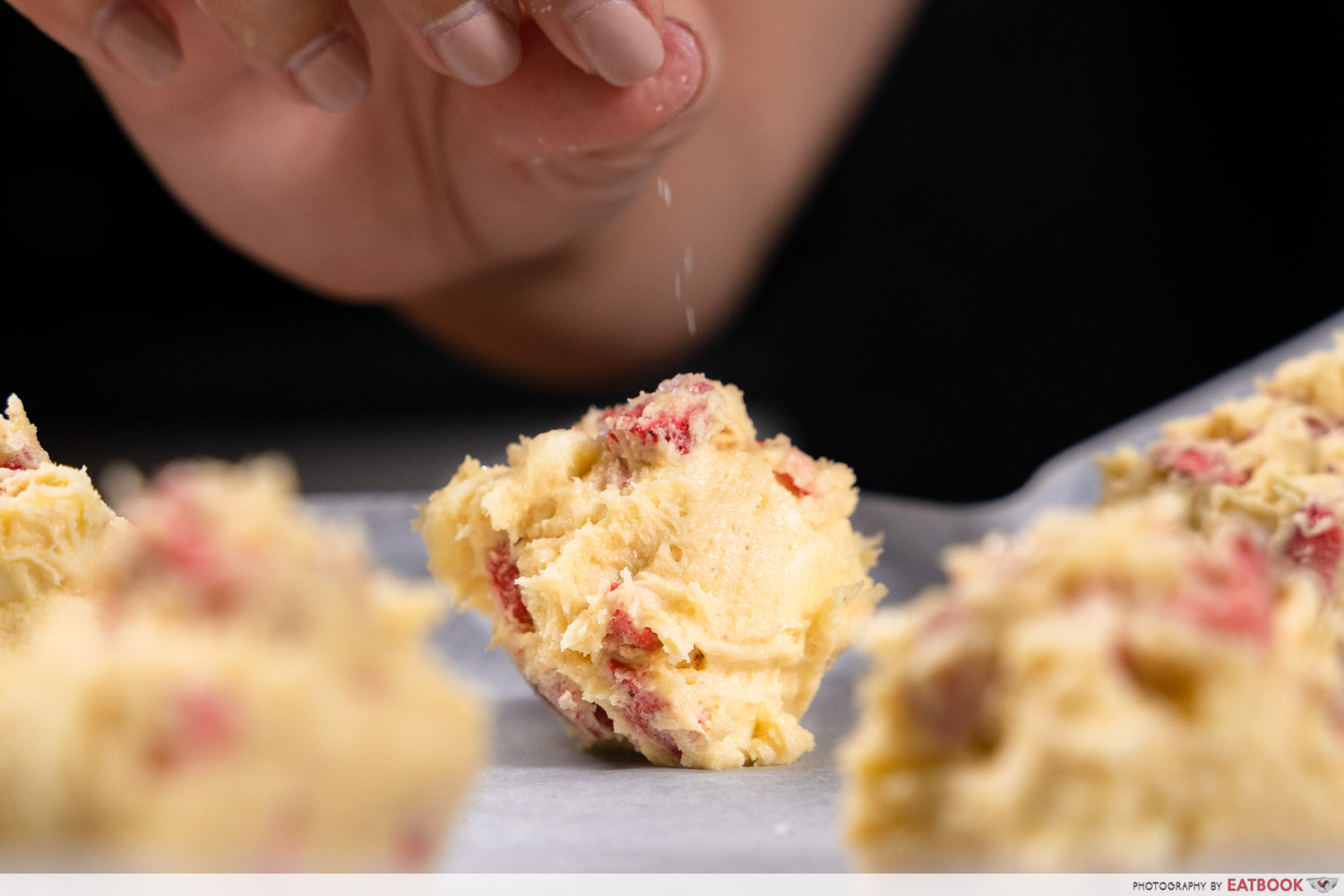 A sprinkle of sea salt flakes before they go into the oven, or brown sugar if you have a sweet tooth, gives these cookies that extra oomph. 
Servings: 16 cookies
Cooking time: 15 minutes
Ingredients:
180g plain flour
⅜ tsp baking soda
¼ tsp salt
113.5g unsalted butter room temperature
100g granulated sugar
26.5g light brown sugar
½ tsp vanilla extract
1 large egg, at room temperature
150g white chocolate chips
45g plucked. Freeze Dried Strawberries, roughly cut
Sprinkles of salt or brown sugar (optional)
Directions:
Preheat the oven to 165°C and line a baking sheet with parchment.

In a large bowl, whisk together the flour, baking soda, and salt.

In a separate bowl, beat the butter and both sugars on medium speed until light and fluffy, approximately 2 minutes, scraping the sides of the bowl as needed.

Add in the vanilla extract and egg, and beat at medium-low speed till combined.

Pour in the flour mixture and beat at low speed until just combined. 

Mix in the white chocolate chips and dried strawberries with a spatula.

Scoop onto baking sheet with an ice cream scoop, leaving about 4cm between each cookie.

Bake for 15 minutes, or until golden but still soft in the centre.

Cool for 20 minutes, and serve.
Recipe adapted from Baker By Nature.
---
Level up freeze-dried fruit
---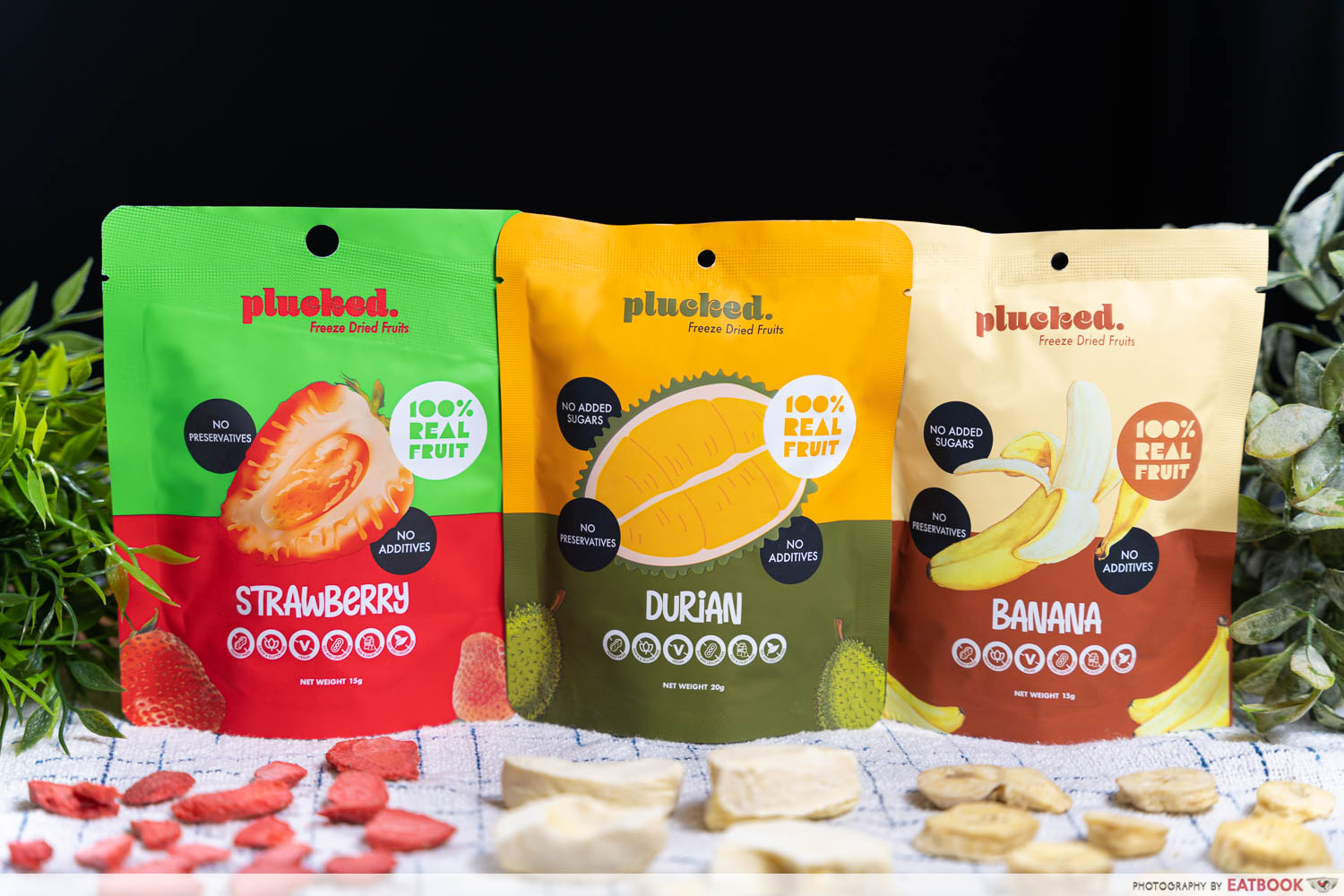 plucked. currently has three varieties of freeze-dried fruit on offer: strawberry, durian, and banana. Free from gluten, grain, peanuts, soy, and legumes, these keto- and paleo-friendly snacks are vegan-friendly too! They're an all-natural snack, made with 100% fruit, and no preservatives or nasties, so it's really easy to switch them around in any of these easy dried fruit recipes to level them up!
Photos taken by Melvin Mak.
This was an independent article by Eatbook.sg