Brown sugar boba soft serve from Japan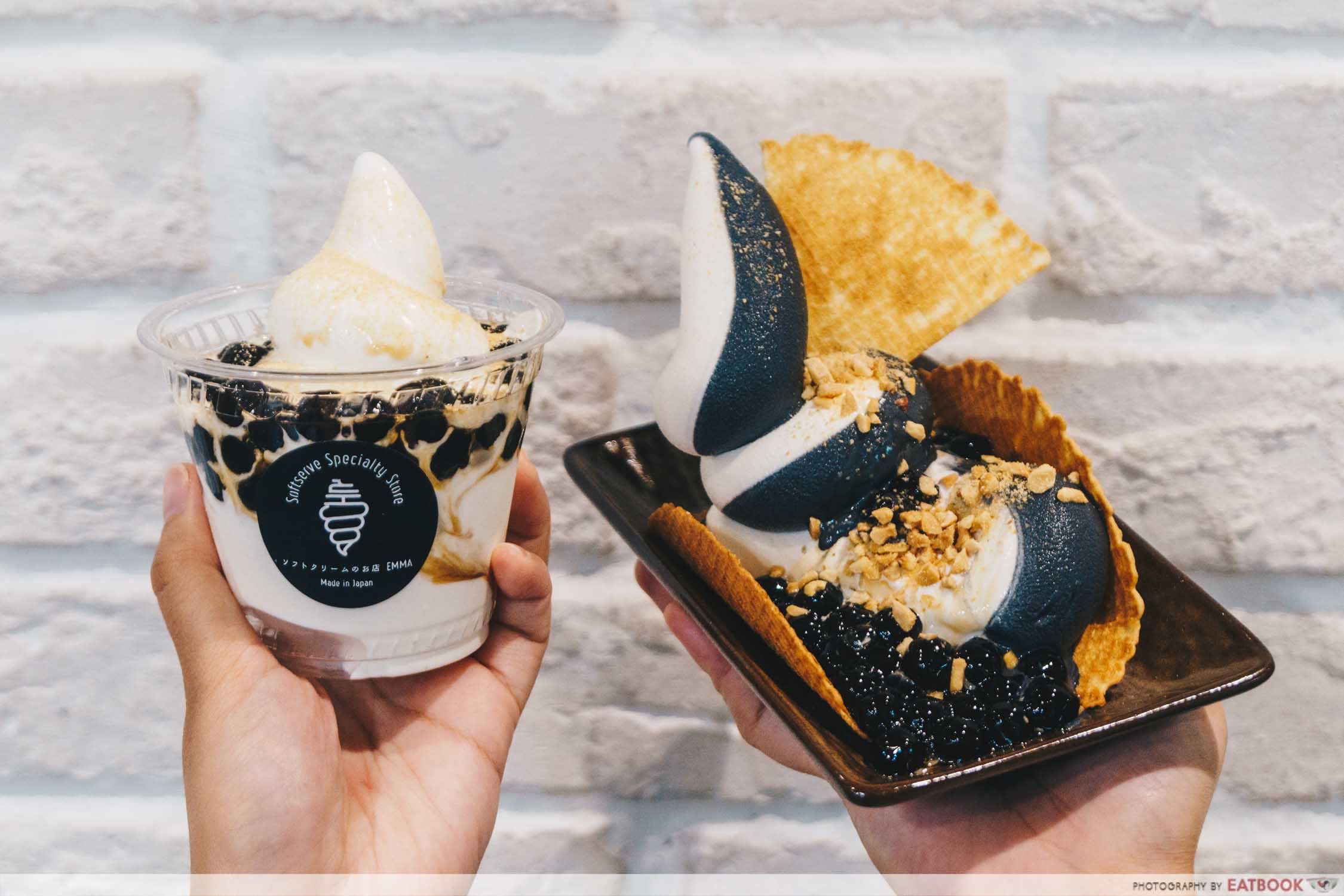 One of the things that Japan does well is desserts. From subtle delicacies like warabi mochi to IG-worthy sweet treats such as soft serve and souffle pancakes, Japanese desserts always have me clamouring for more. Emma joins the list of legit Japanese cafes and eateries in Singapore as they open their first Singapore outlet in Plaza Singapura today.
Dishing out whimsical desserts, Emma will probably draw the same crowd as Gram Cafe & Pancakes did. Seeing how brown sugar boba delivers the Midas touch in the local food scene, we can predict the popularity of their Wafer Bubble Mix Soft Serve ($6.80).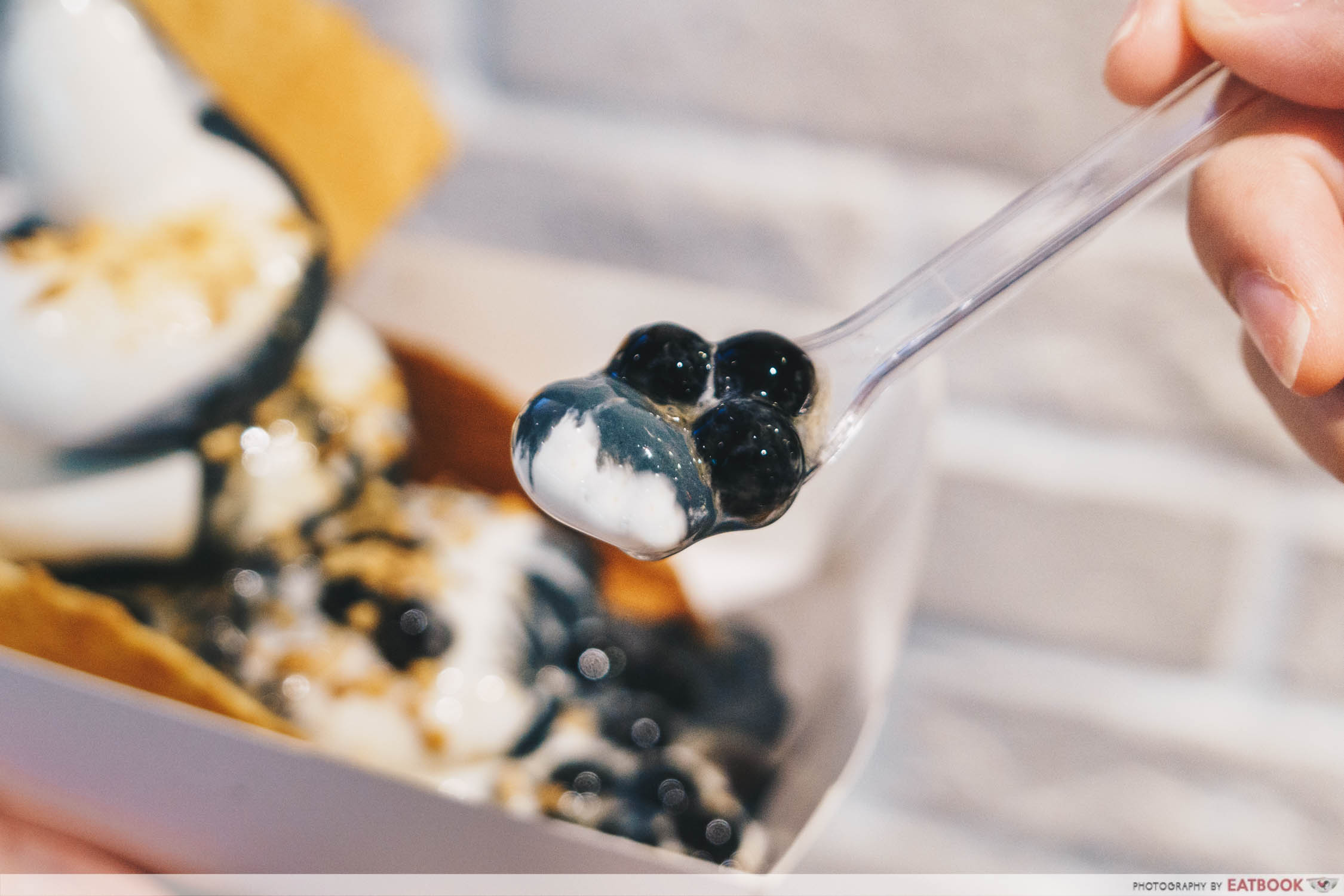 Essentially the ice-cream version of brown sugar boba fresh milk, this taco-waffle dessert is the first of its kind. Served on a thin housemade wafer shell, soft serve ice-cream is topped with crushed peanuts and a scoop of warm, oozy, brown sugar pearls.
Okinawan brown sugar was used in the cooking of the small tapioca orbs, and the flavour was stellar! They slid around in a sticky and caramelised brown sugar liquid. The more I chewed, the more the aromatic flavour of the pearls became pronounced. Sadly, they did not fare well on the chewiness scale, as I wished they were a tad softer.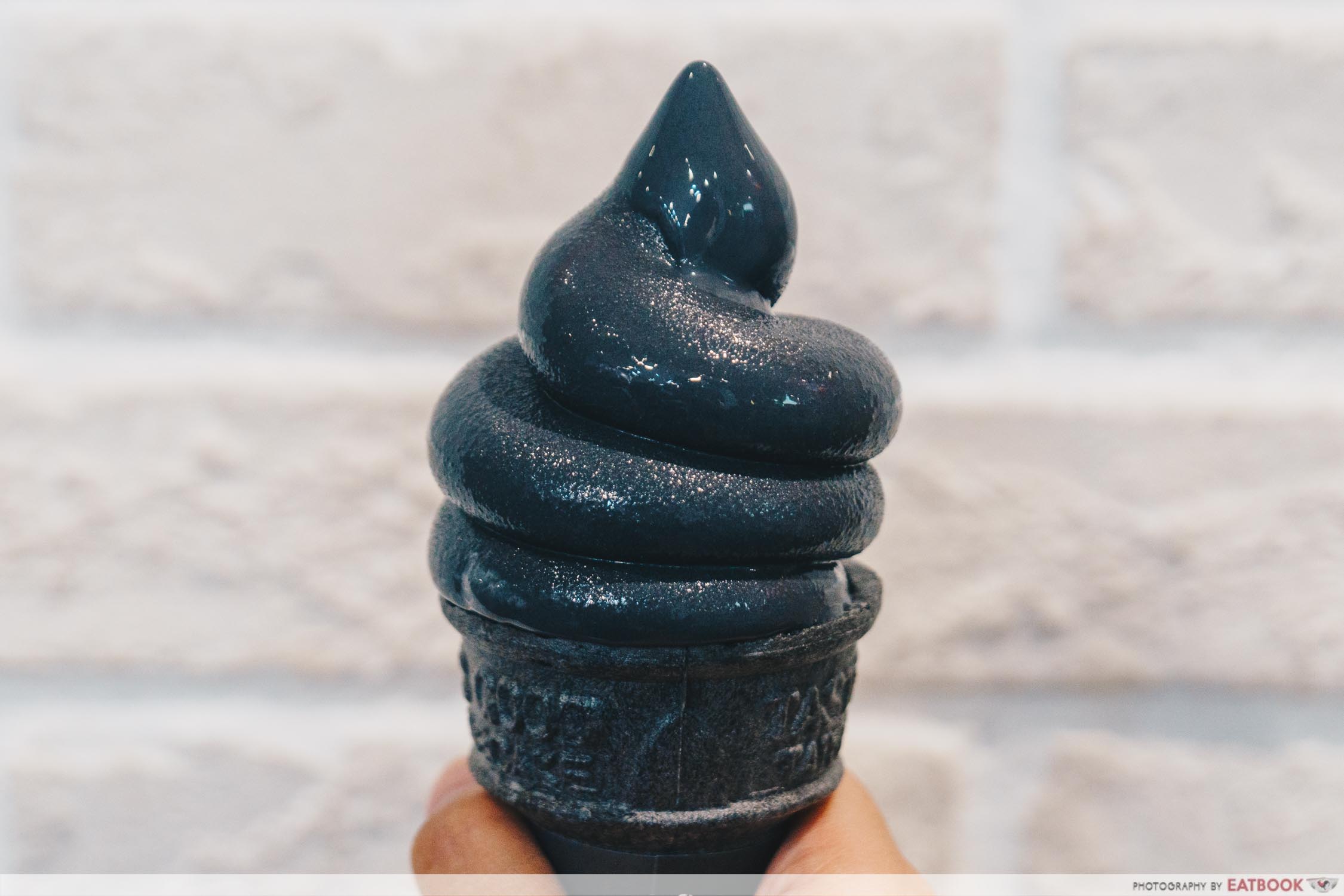 There are two flavours to choose from: milk, or charcoal cheese. Alternatively, you can also opt for a mix of both. However, I recommend getting just one flavour at a time. This is especially so if you're looking to savour the full flavour of either the milk or charcoal cheese. 
The milk flavour is best suited for fans of Hokkaido milk and dairy lovers. Each lick of the dense soft serve is telling of the premium Japanese milk used. The charcoal cheese variant also boasts the same creamy flavour, except it is tinged by a salty hint of cheese. The owners kept mum about the kind of cheese used, but from the chalky taste, I suspect some Camembert might be in the mix.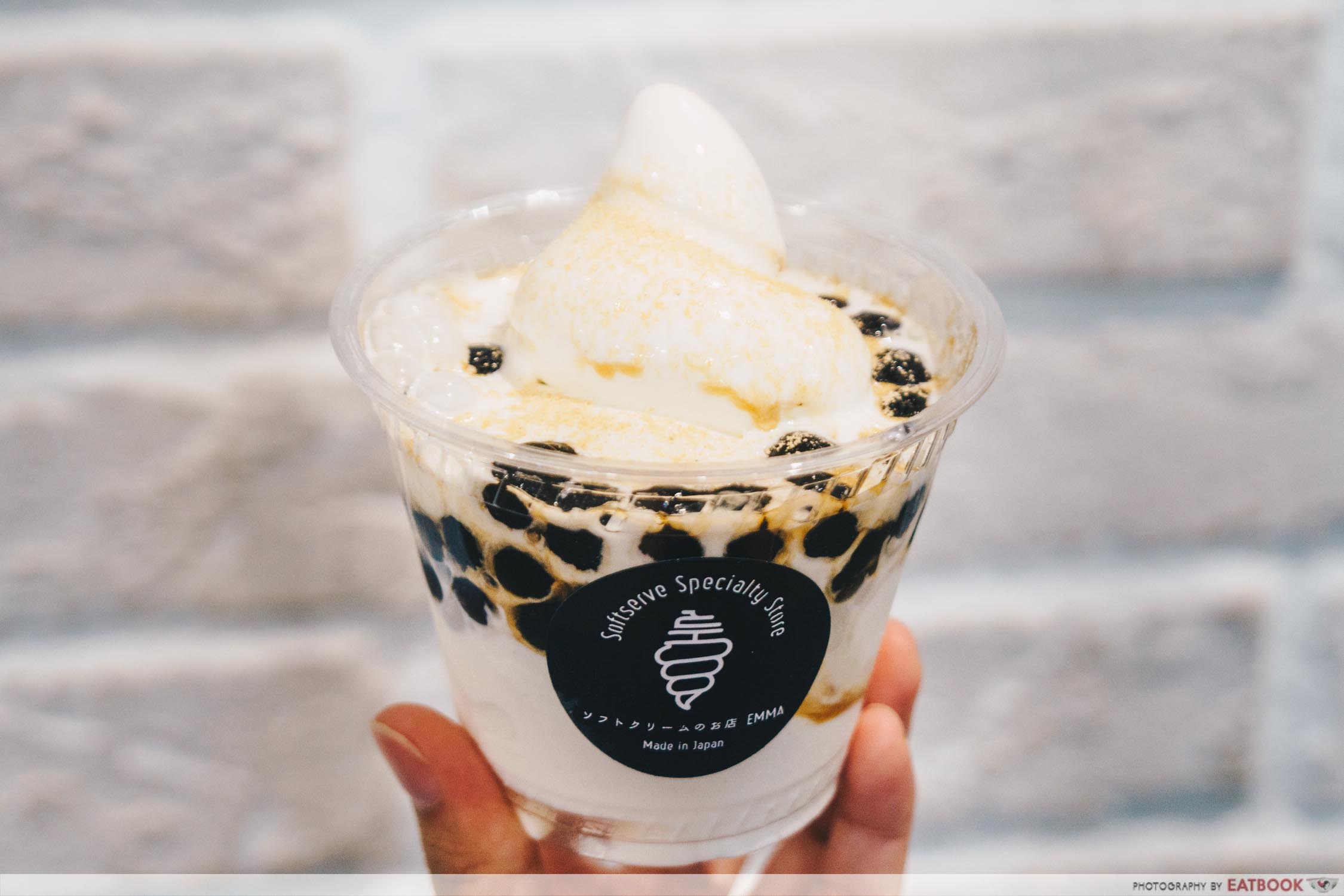 Besides the taco, boba fans can also get the Brown Sugar Bubble Soft in cups at $5.80. This option is the best way to enjoy the Okinawa brown sugar pearls. You can also zhng it up and order the ones with toppings such as powdered matcha, kinako (roasted soybean flour), or caramel all at the same price.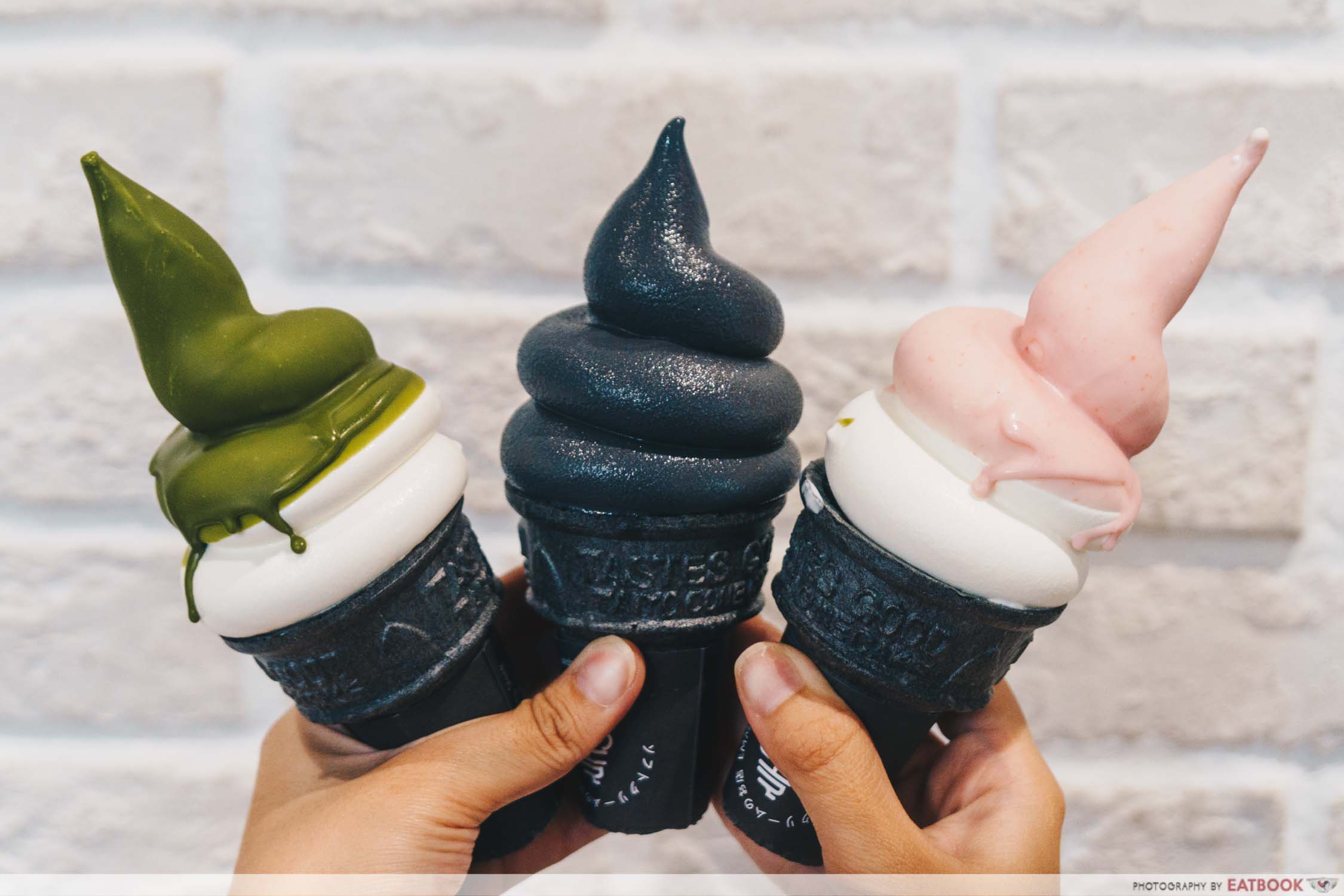 Those who want a fuss-free soft serve experience can get the Emma Soft Milk ($4.80), Emma Charcoal Cheese ($5.50), or Emma Soft Mix ($5.20) instead. It comes with a black charcoal cone, which looks best with the Emma Charcoal Cheese—if you're looking for an all-black IG-worthy ice-cream. For another pop of flavour, the Strawberry Dip ($5.30) and Matcha Dip ($5.30) are suitable choices as well!
Fun fact: these ice-creams can actually stand the test of gravity. The longest time it held out was four minutes, but I reckon any of us should try overturning it for more than a minute. 
Things stamped "Made in Japan" usually calls for higher quality. Emma impressed us with its rich and smooth soft serve and novel creations. Conveniently located at Plaza Singapura, this Japanese soft serve chain is set to draw in the crowds. 
Address: 68 Orchard Road, #B2-45, Plaza Singapura, Singapore 238839
Opening hours: Daily 11am to 9:30pm
Tel: 9019 5007
Website
Photos taken by Lim An.
This was a media tasting by Emma.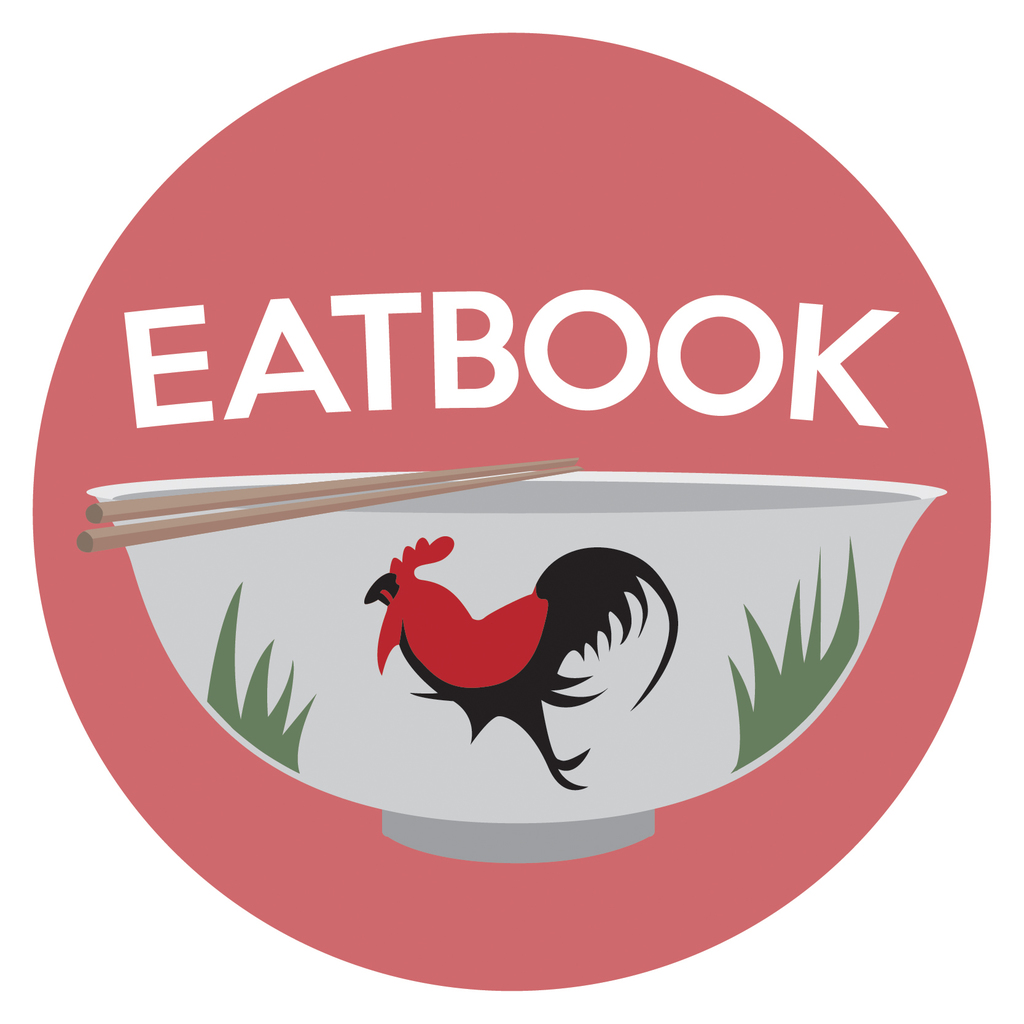 Drop us your email so you won't miss the latest news.