Empire Hotpot in Orchard has A4 Wagyu and lobster soup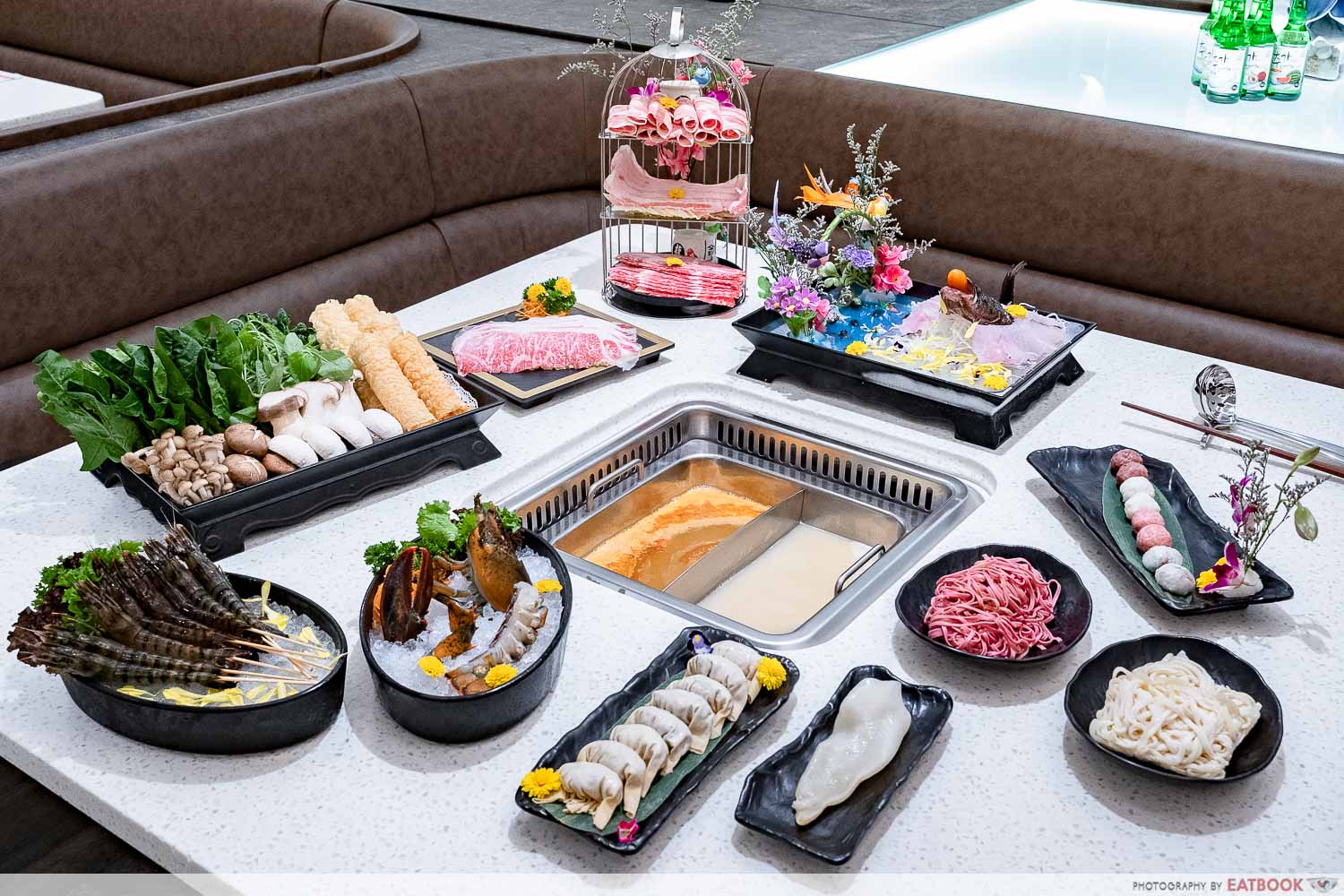 Hotpot restaurants are a dime a dozen, though there are some that are a cut above the others. Joining the league of premium hotpot spots is Empire Hotpot in Ngee Ann City━right smack in the middle of Orchard Road. What's more, enjoy up to 50% off their set menu when any member of your dining party flashes a valid student pass!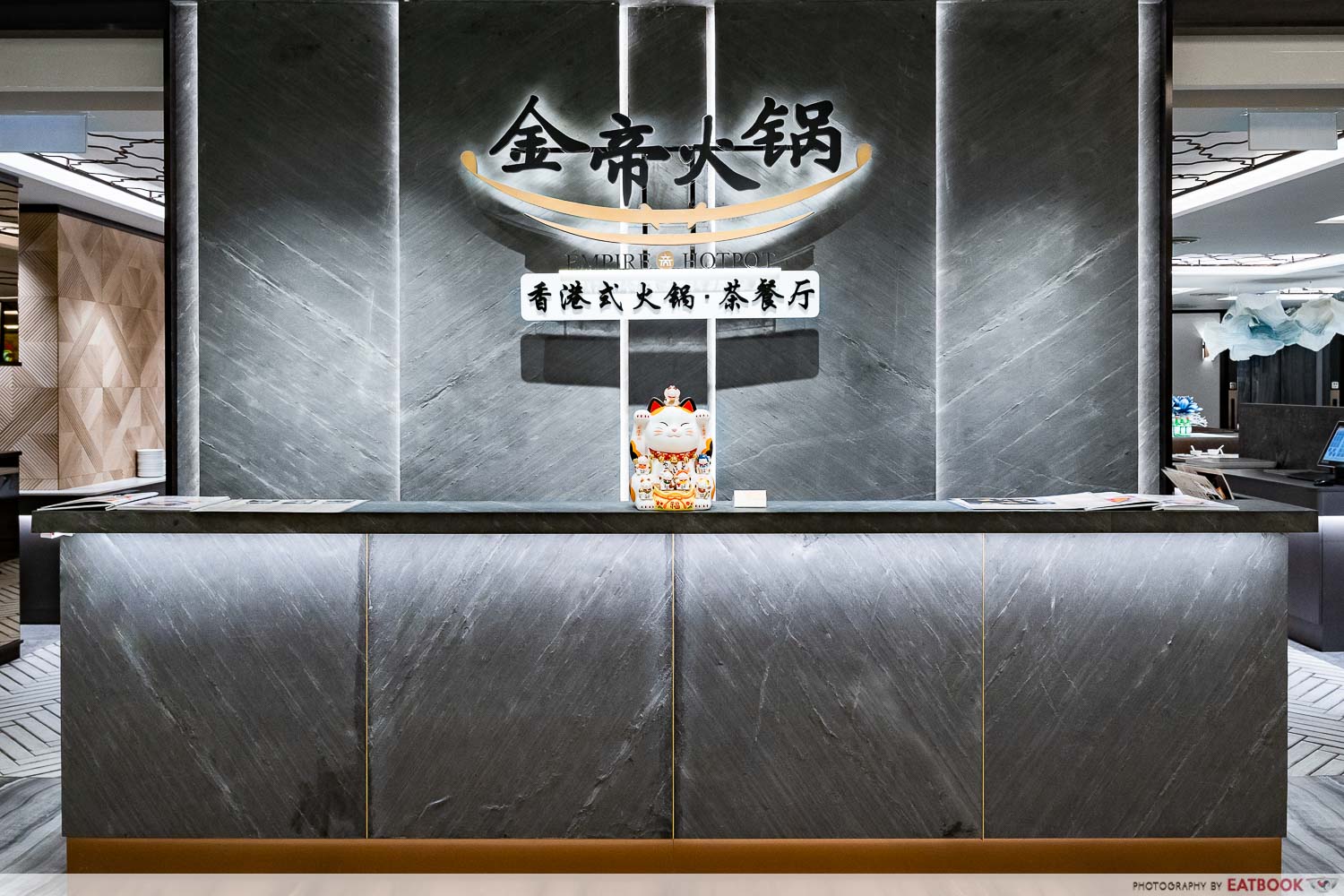 Located on Level Five of Takashimaya, you might have walked past their sleek grey-and-gold reception with its ultra atas vibes without realising what's within. With generously spaced-out tables and even private rooms that seat up to 10, it's time to put Empire Hotpot on your list.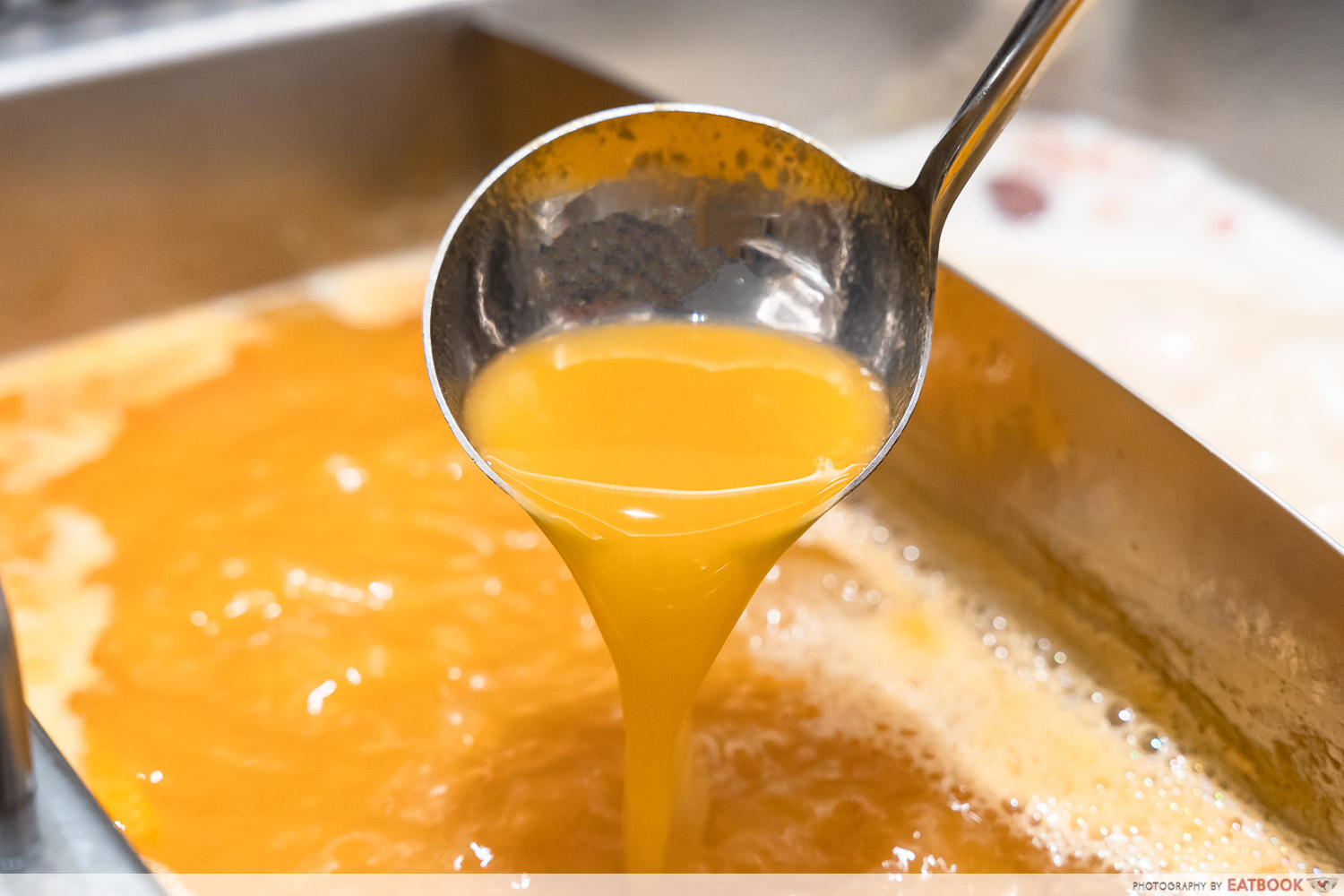 Hotpot, IMO, is all about the broth, and at Empire Hotpot, they're not horsing around. The Empire Supreme Lobster Broth (from $38++) might well be the only lobster hotpot in town, made with Boston lobster, golden bamboo shoot, pumpkin, and onion.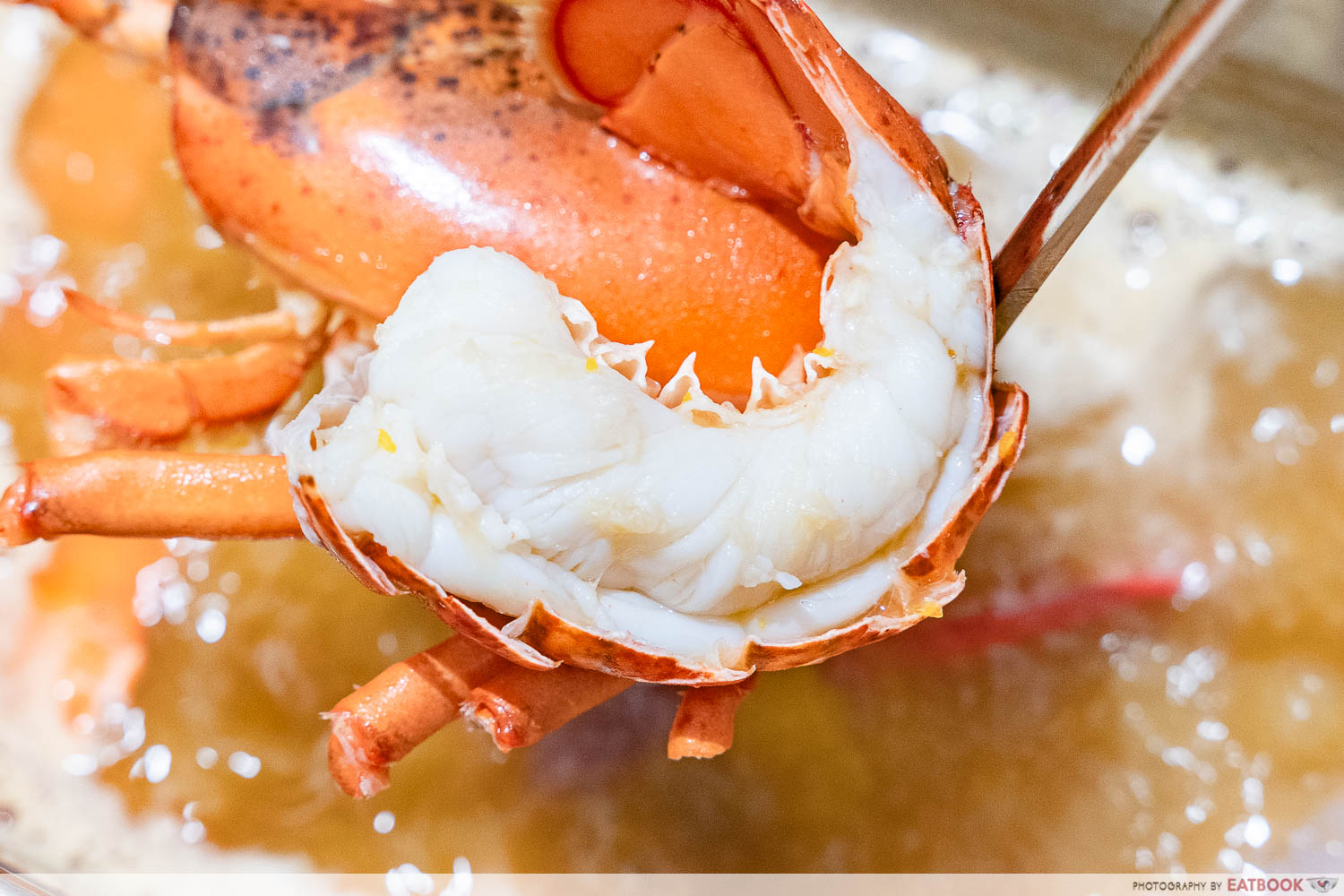 Each order comes with half a fresh Boston lobster too, that you can gently poach in the broth to add extra sweetness.
Other seafood broth options include American Ginseng & Angelica Root Fish Head Soup ($28++) and Japanese Rice Wine Clam Soup (from $14++). FYI, none of the soup bases here contain MSG, preservatives, and the like! 
Then of course, there's Sichuan Spicy Hotpot (from $10++) and Homemade Satay Hotpot (from $9++), in case you want sate celup in a restaurant setting.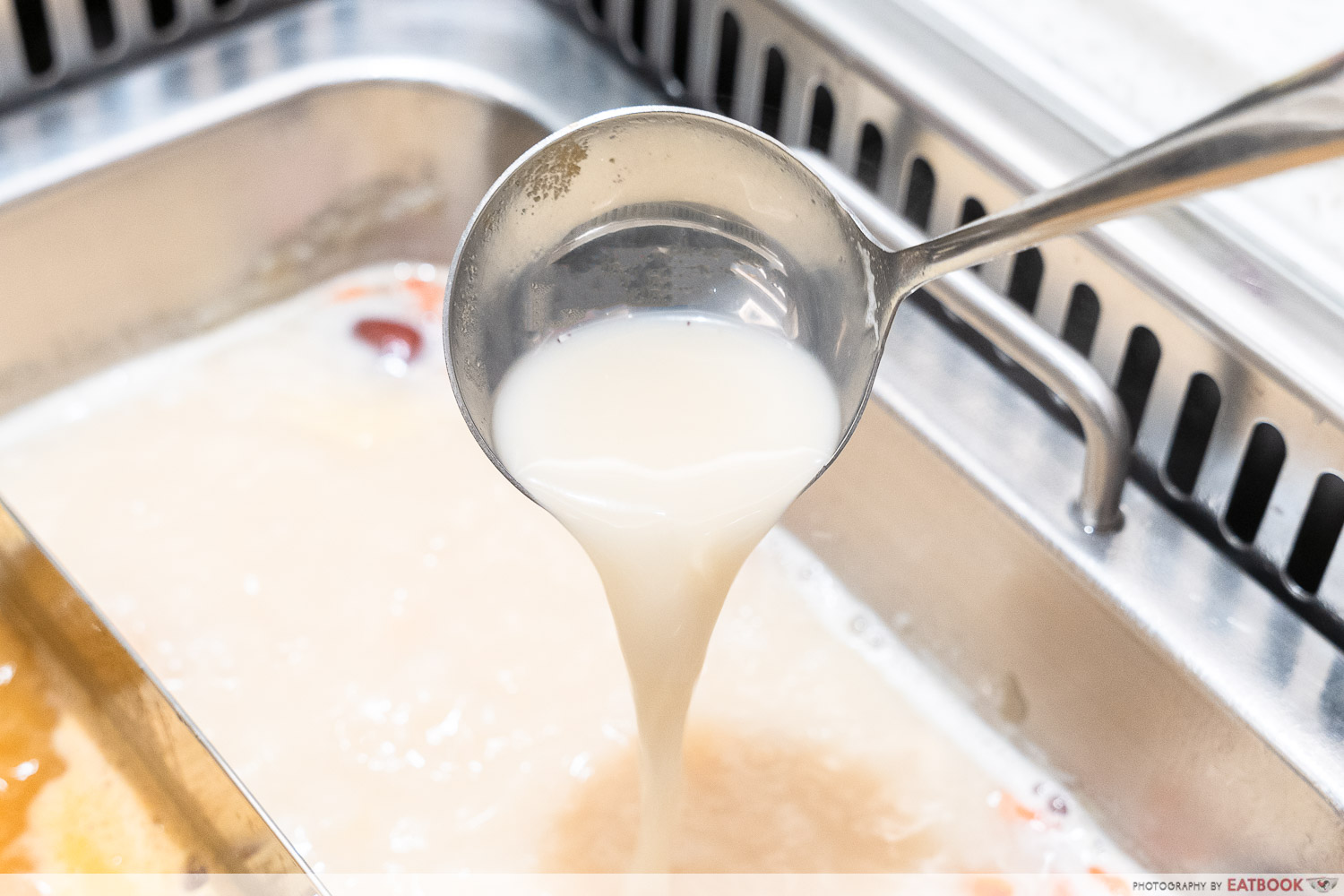 Another hotpot base that you can't miss here is their Fish Maw & Shark's Cartilage Soup (from $19++), a collagen-rich soup that's boiled to a milky finish.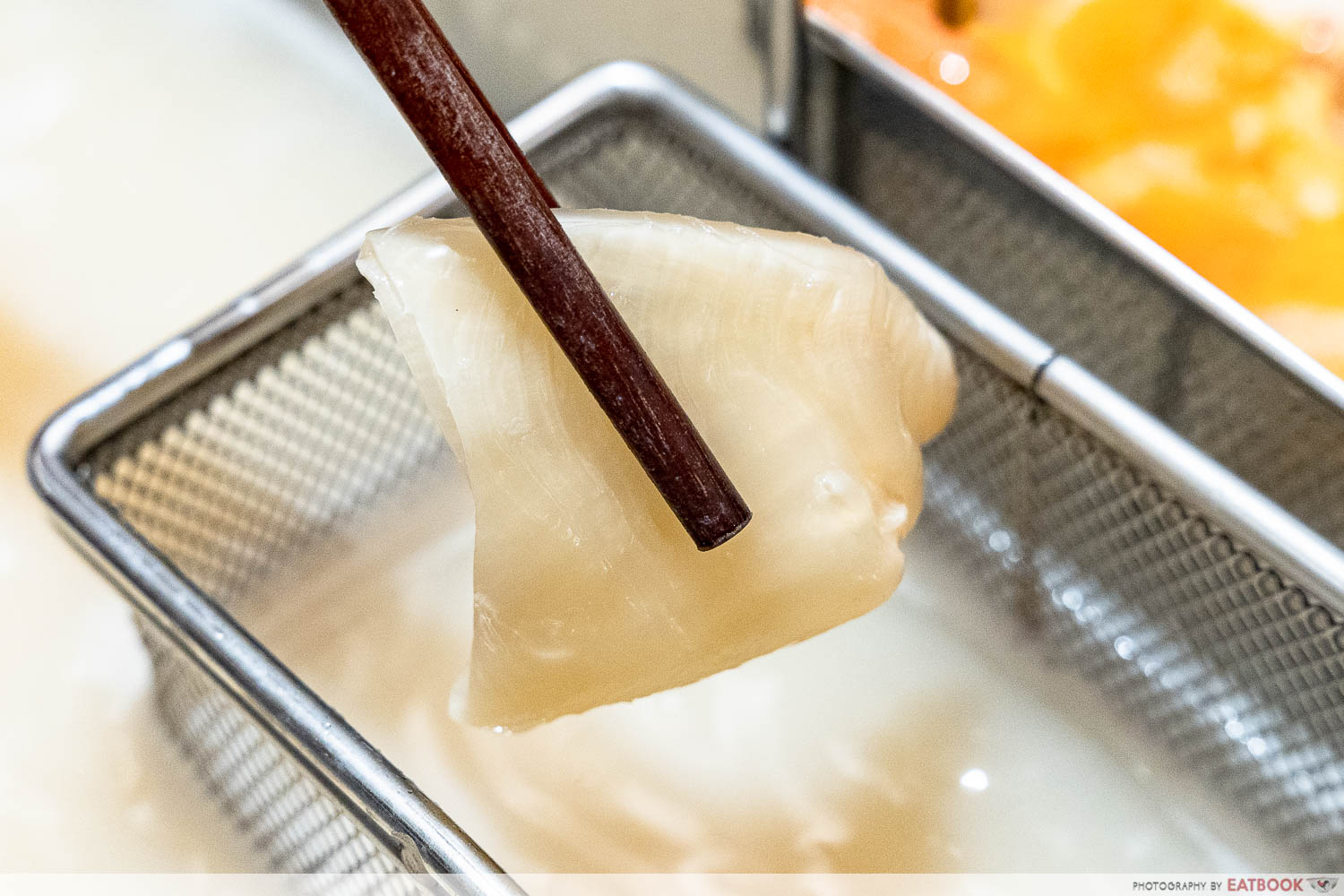 Trawl the ladle through the soup, and you'll find plenty of ingredients that add layers of flavour, including conpoy, dried longan, and wolfberries. 
The cherry on top is 花胶 (huā jiāo), or fish maw, which you're advised to boil in the provided basket for 10 minutes till it's soft and gelatinous. Don't confuse this with 鱼鳔 (yú biào), which is also fish maw, but of a lower grade.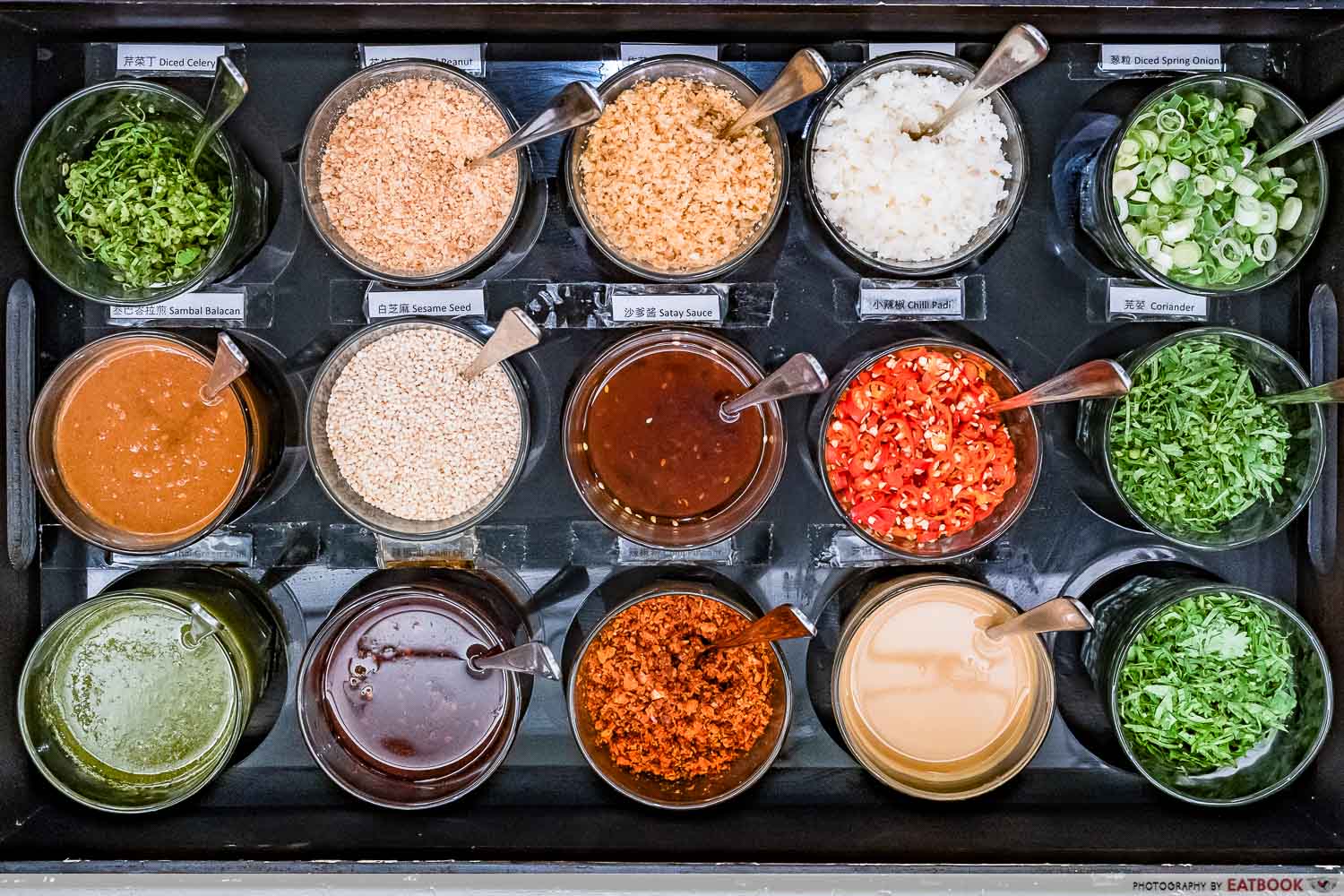 At $3.50++ a diner, you'll get to customise your dipping sauce with 15 different ingredients, excluding sesame oil and light soya sauce. It comes on a trolley, brought to your table by the staff so you won't have to take those extra steps to the sauce station━they'll even mix it up for you! There's even Homemade Special XO Sauce ($3++ a plate), if you're feeling a touch of fancy.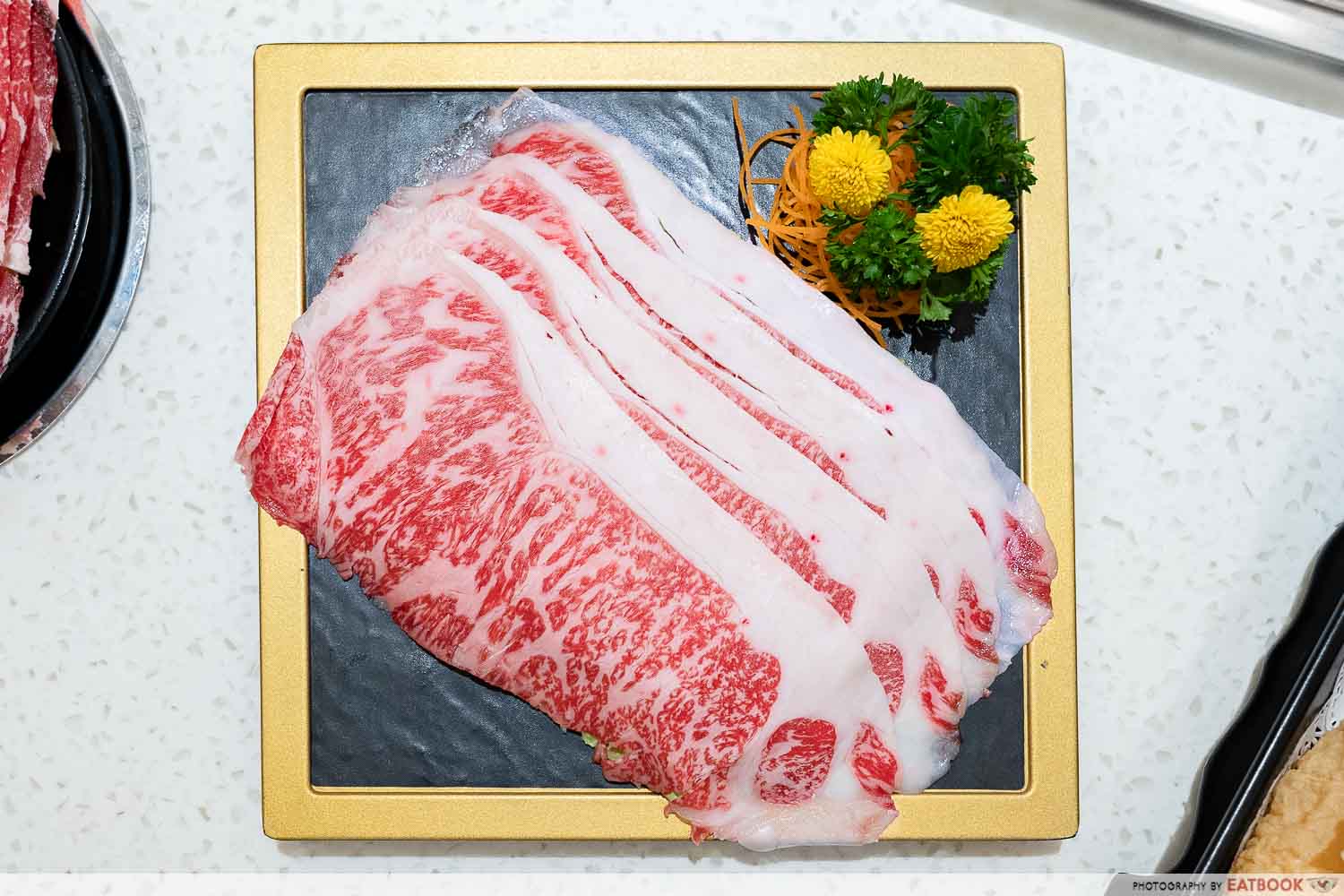 Meat connoisseurs will recognise the most premium of Empire Hotpot's beef for what it is: Kagoshima A4 Wagyu ($48++/$96++). If you aren't a fan of the buttery, melt-in-your-mouth finish, go instead for USA Sliced Beef ($16++/$32++), that's got a meatier flavour.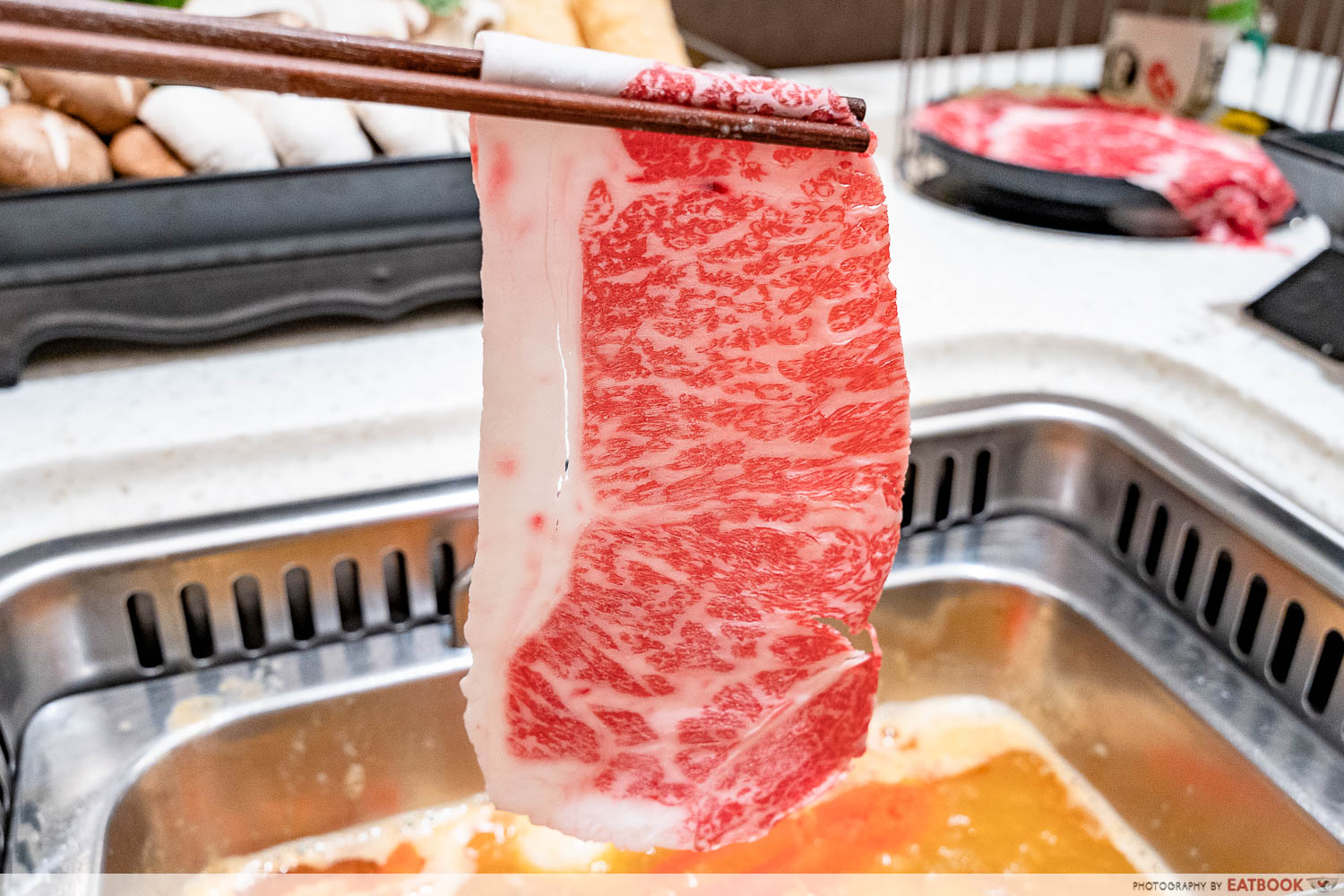 To best enjoy the ultra-marbled Wagyu, give it some perfunctory swishes in the boiling broth till it just starts turning brown, or you'll risk the beef melting away into the pot.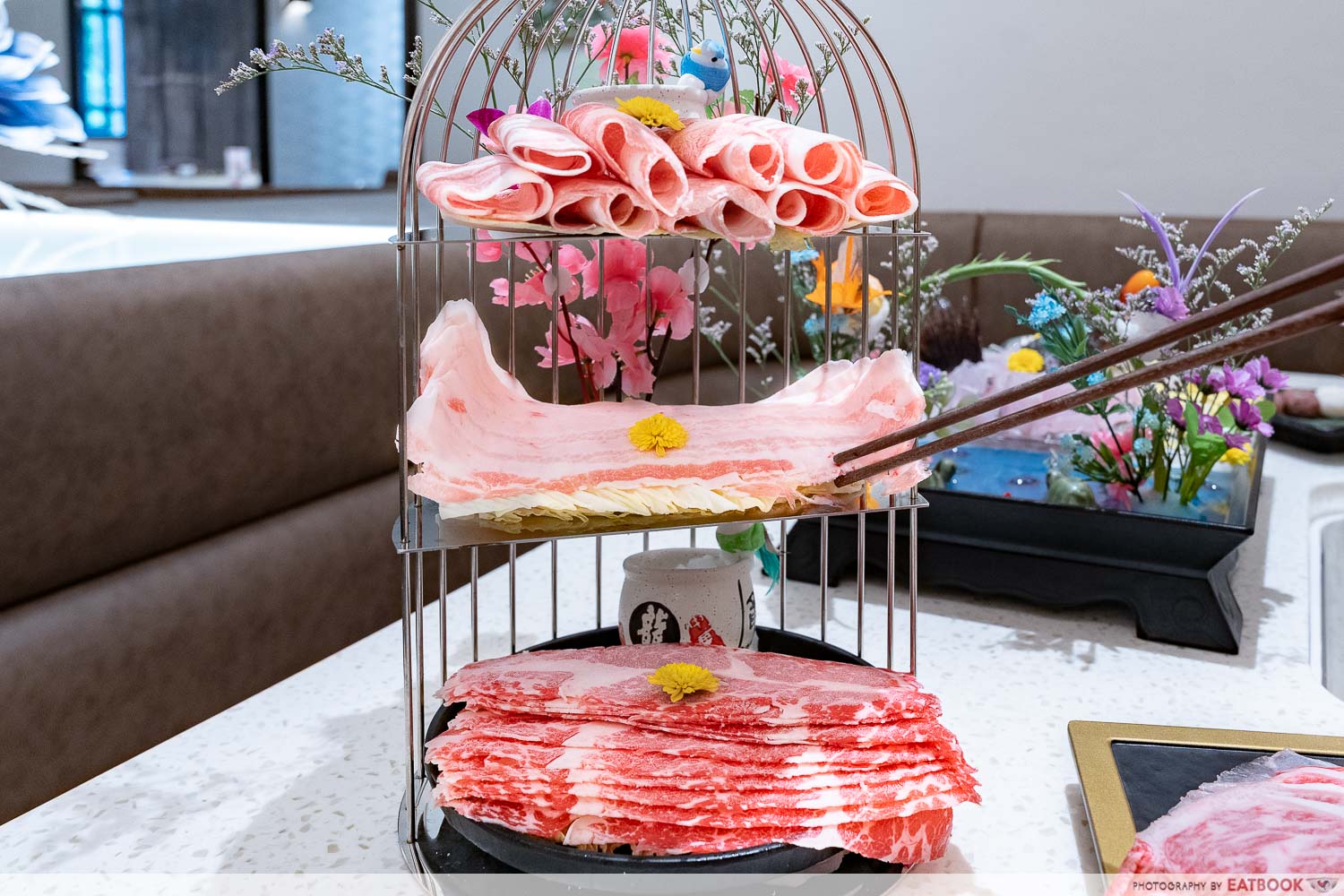 On the pork front, there's Shirobuta Pork Belly ($10++/$20++), Premium Japanese Kurobuta Pork Collar ($14++/$28++), and Premium Japanese Kurobuta Pork Belly ($14++/$28++), all feathered through with white veins of fat that forecast tender eating.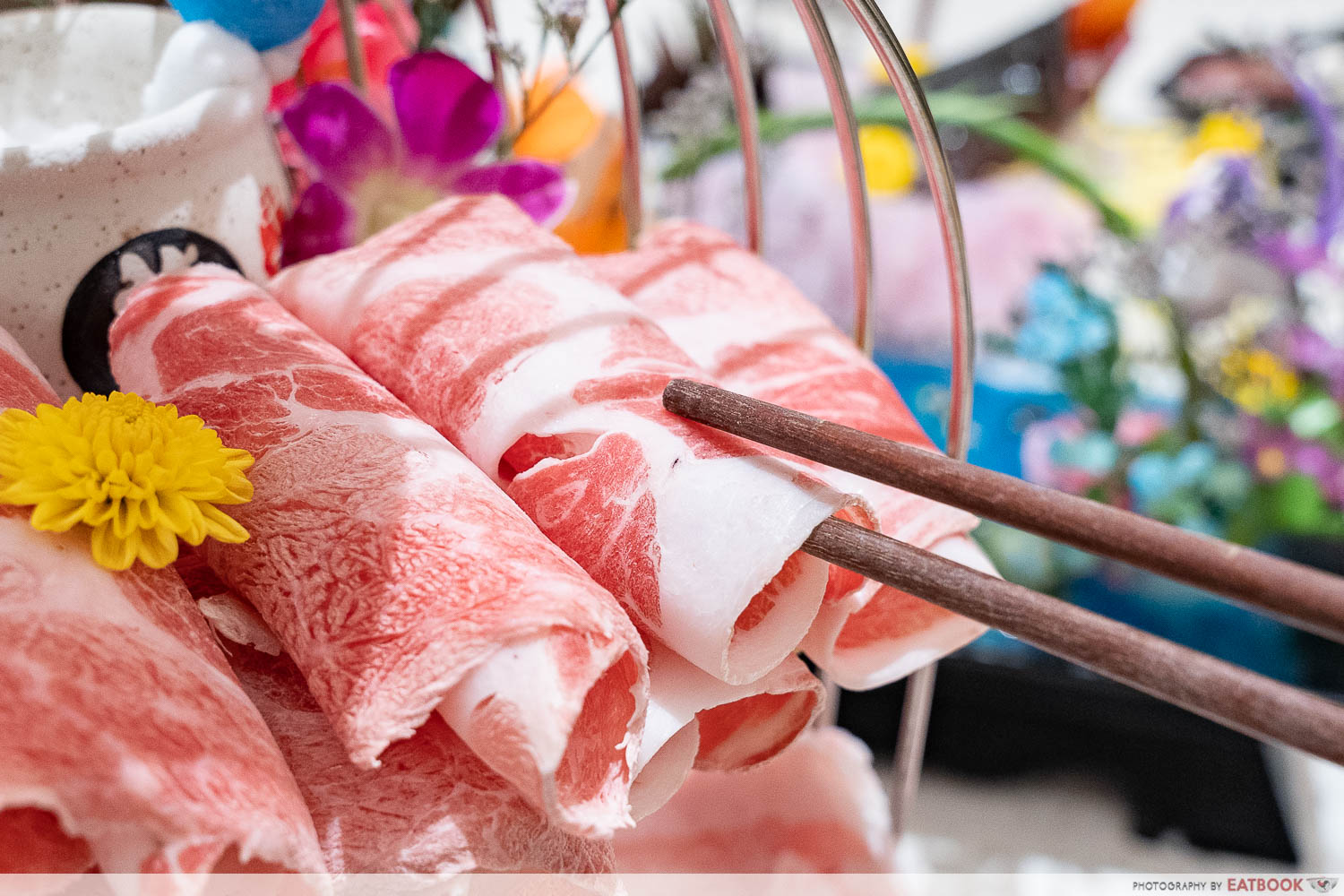 If regular meat options don't tickle your fancy, there's Pig Liver ($4++/$8++), Kidney ($6++/$12++), Pig Skin ($3++/$6++) and more.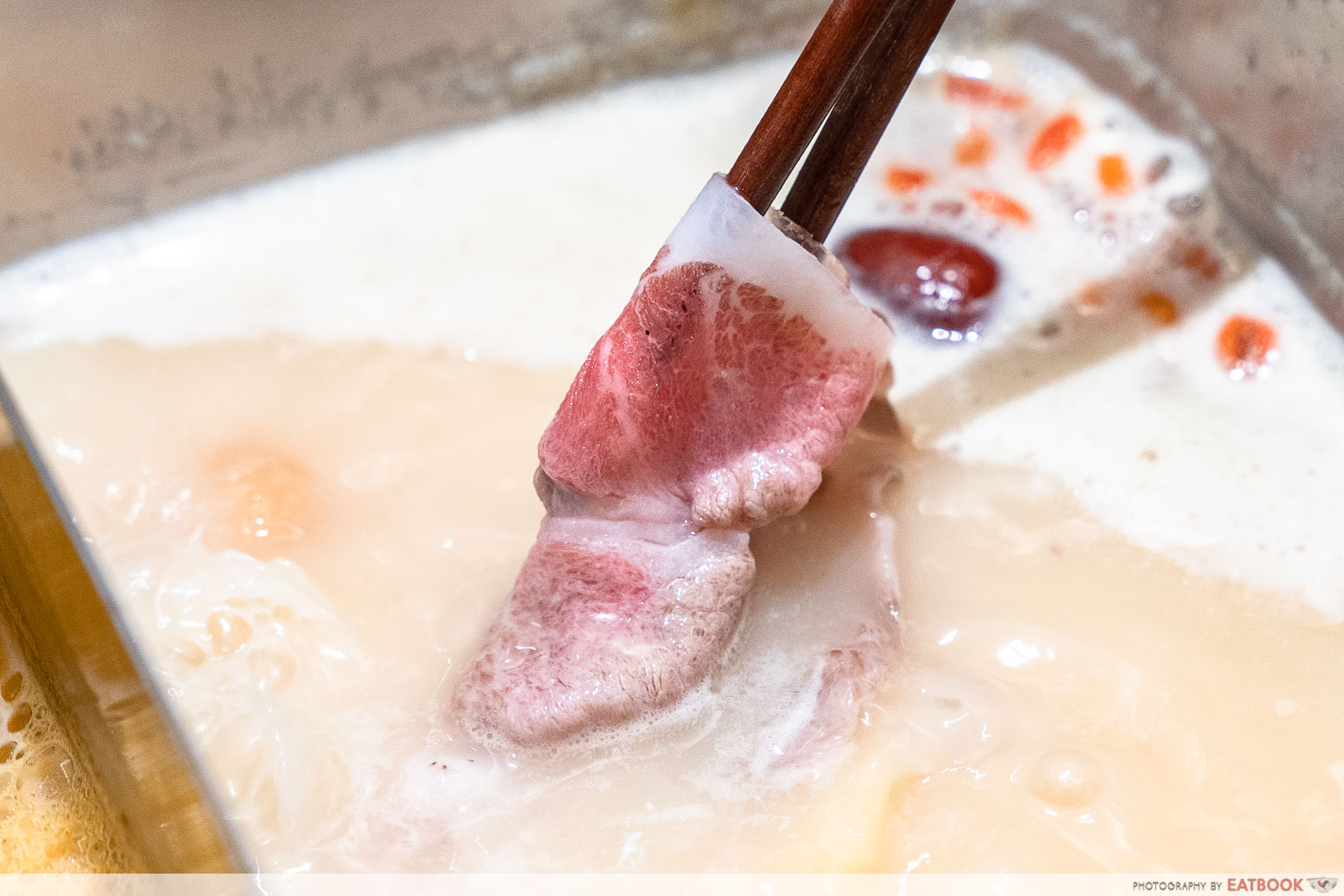 Shabu-shabu each slice of pork through your choice of soup; the broth gets even richer and more flavourful by the end of your meal.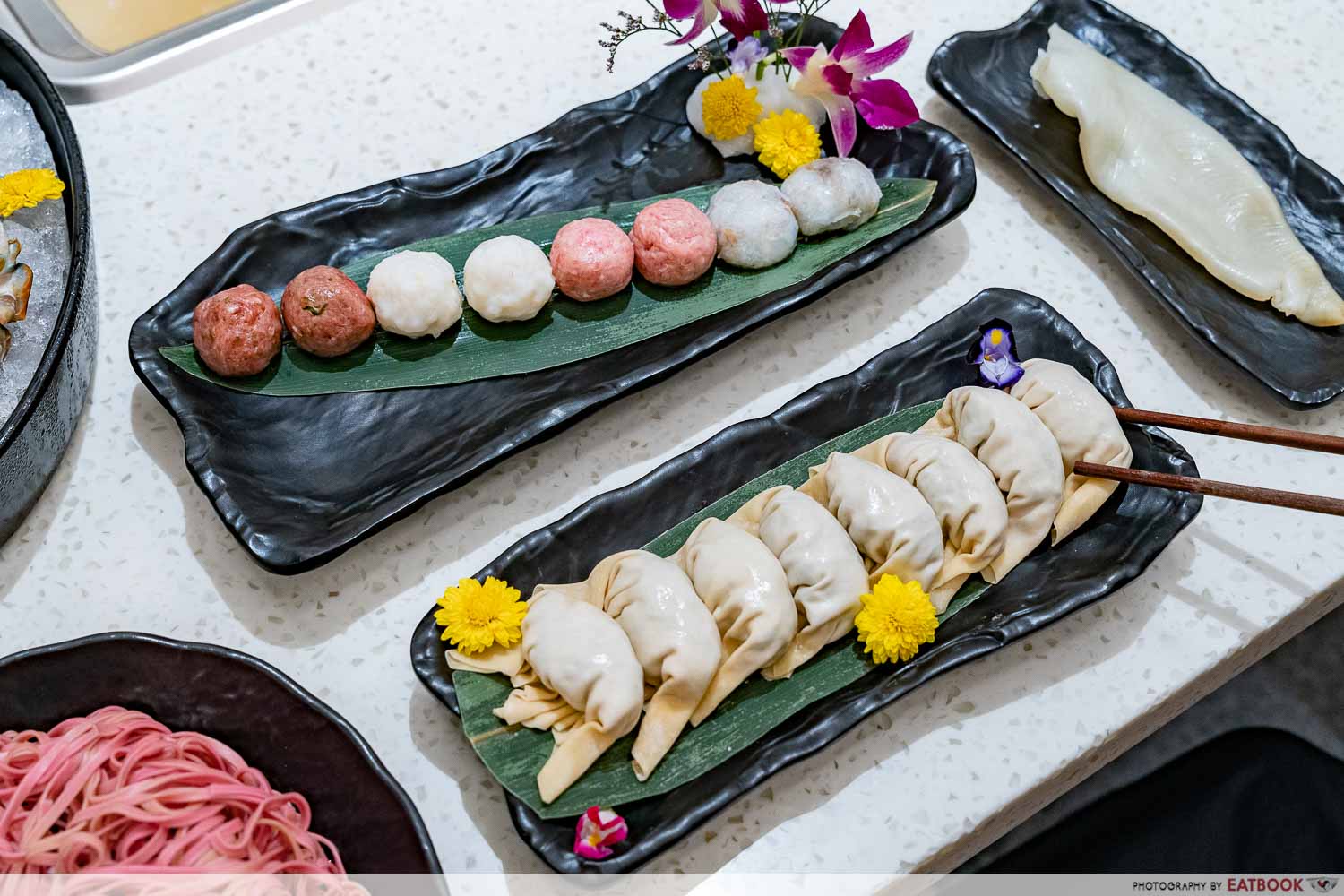 Besides the meat slices, hand-rolled balls and dumplings play an essential role in all hotpot sessions. Take the usual store-bought ones up a notch with Empire Hotpot's house-made versions.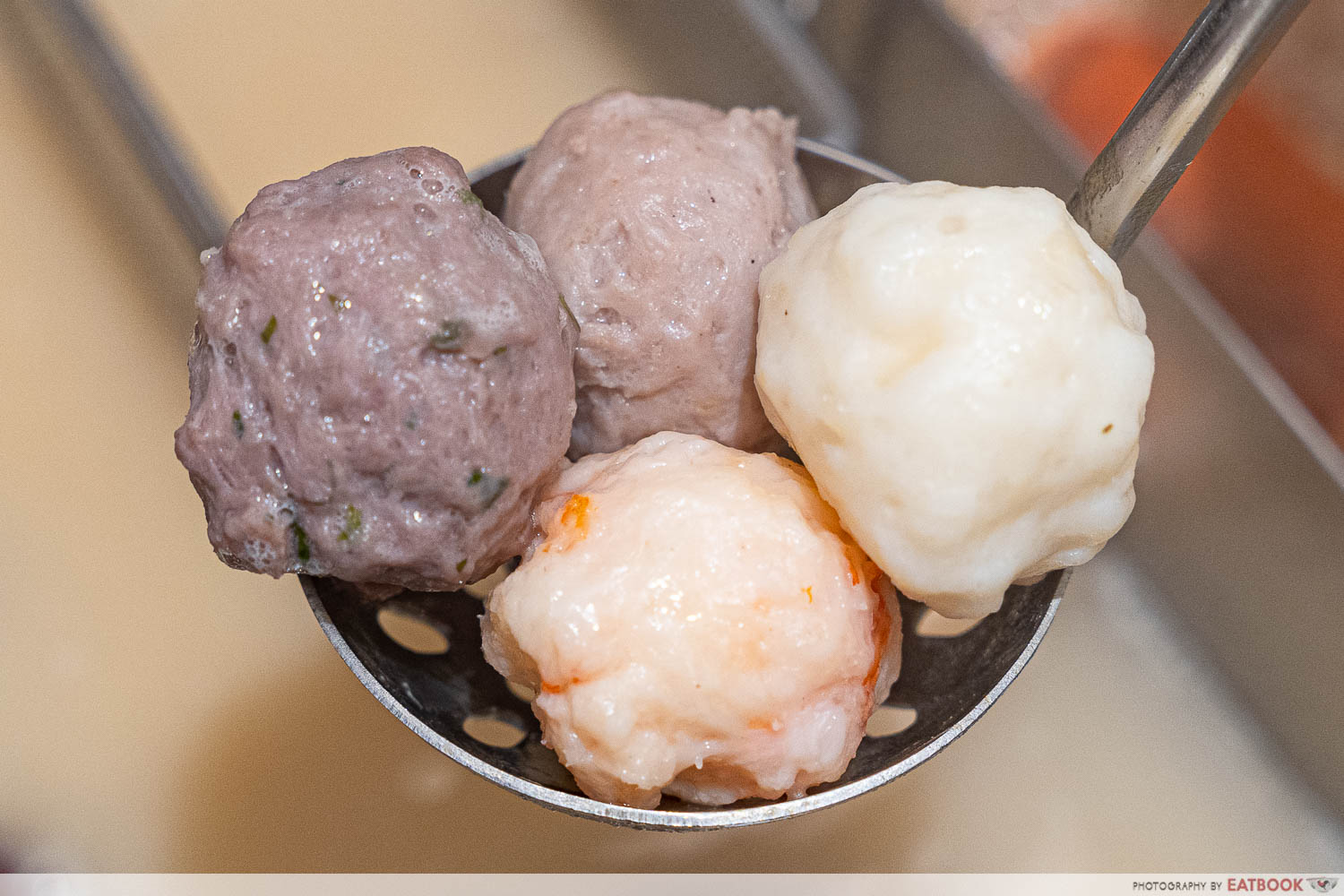 The Empire Four Treasure Paste ($12++) comes with two each of Beef, Cuttlefish, Pork, and Prawn; they're each available a la carte too, or as pastes that you can pipe into the soup.
Fun fact: the Prawn Balls ($6++/$12++) and Prawn Paste ($14++) are made with live prawns, caught from the tanks in the kitchen to be minced and rolled!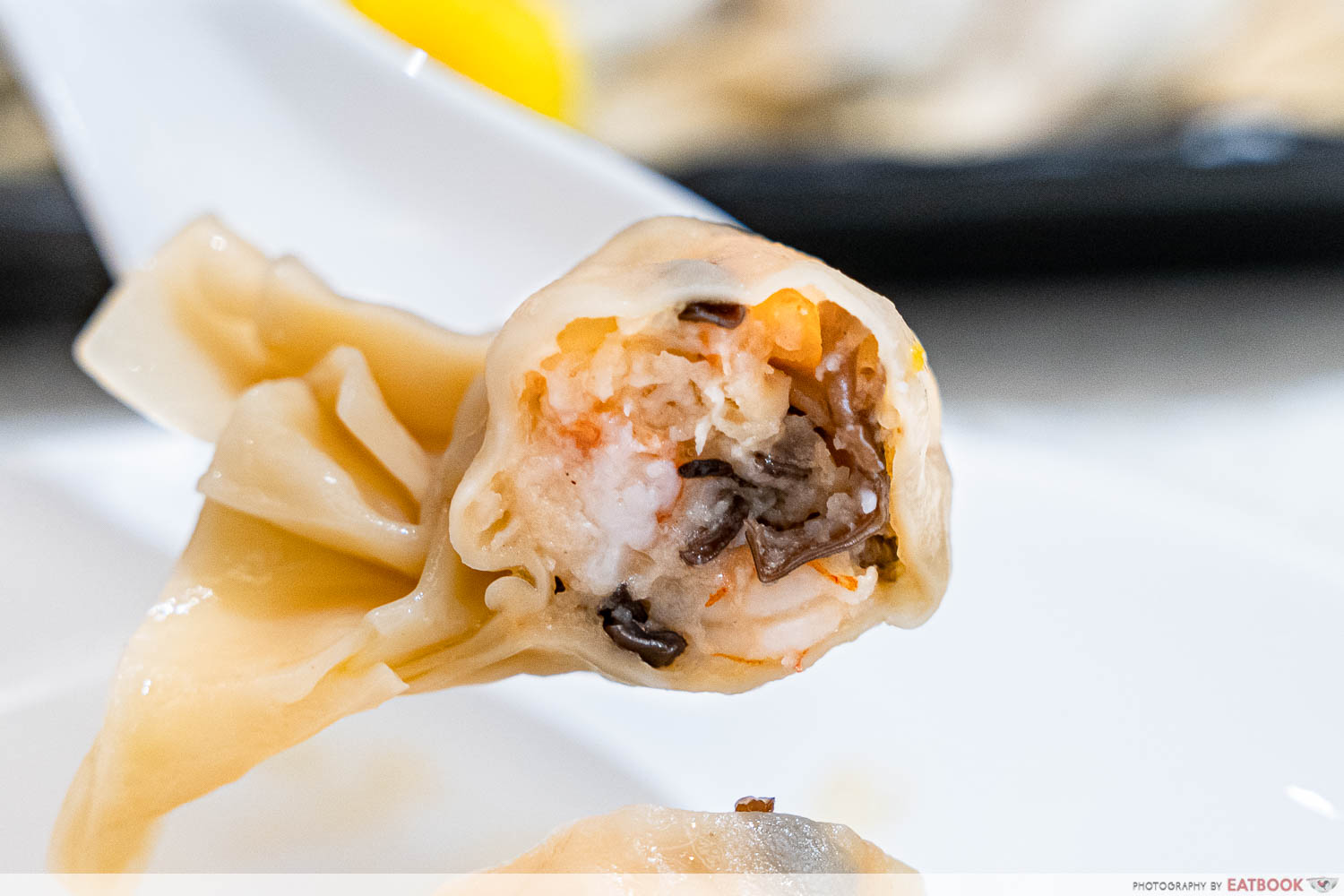 Also handmade in-house are their dumplings, of which there's Fresh Shrimp Dumpling ($10++/$20++), with chunks of fresh prawn, and crunchy pieces of black fungus.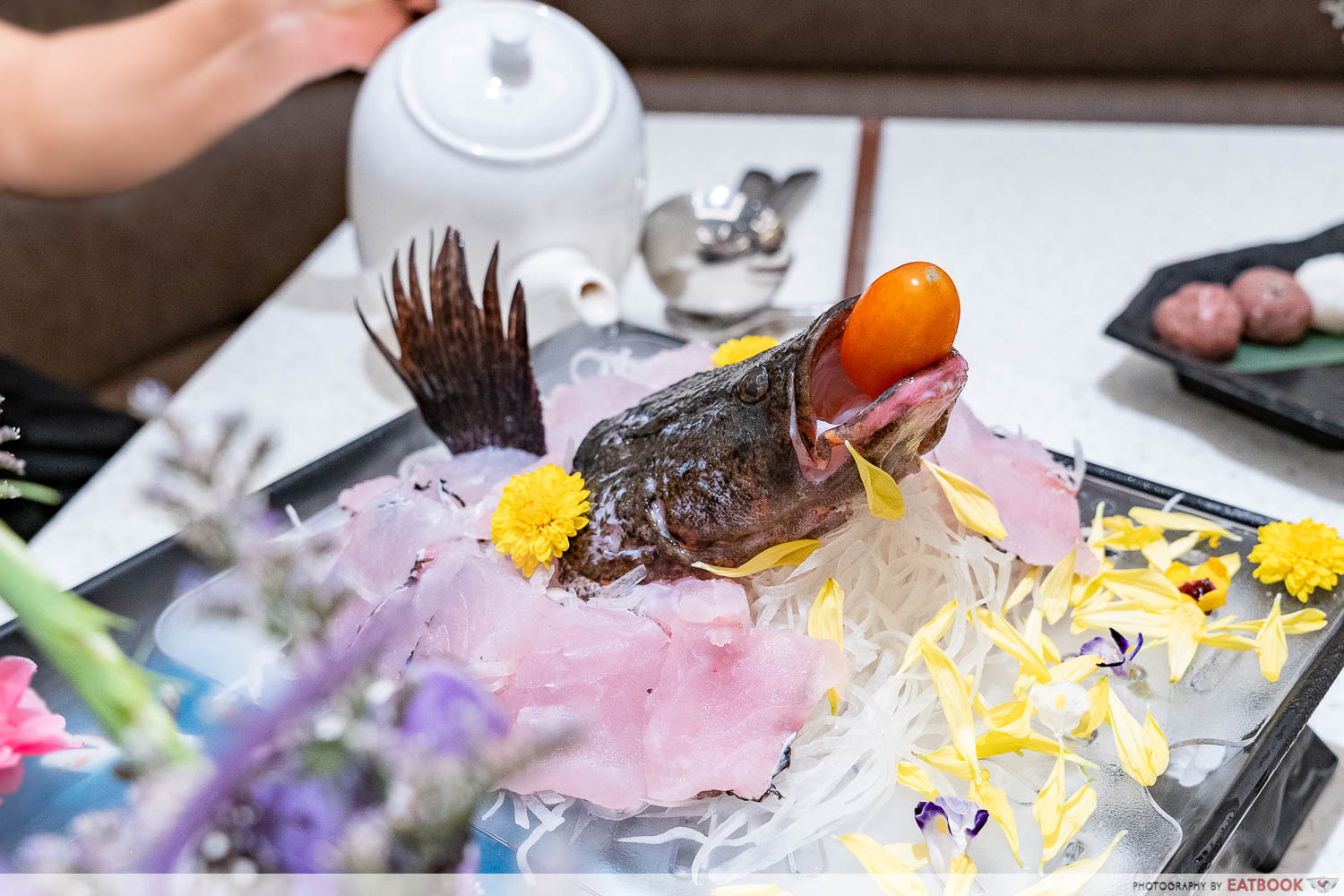 Should you be up for a splurge, they offer a selection of live seafood, including Soon Hock, AKA Marble Goby ($10++/100g).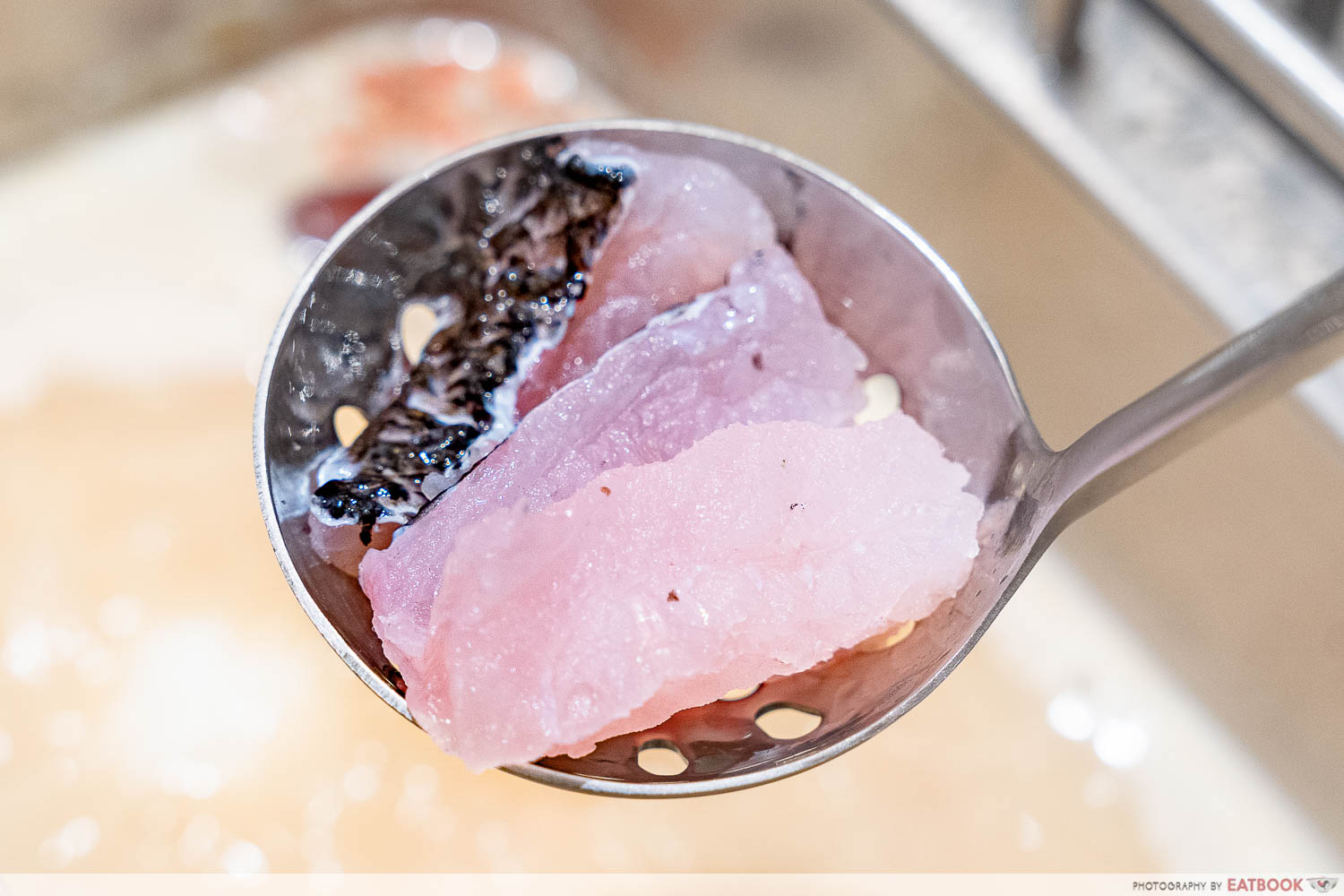 You may be more familiar with the flash-fried versions typically ordered at Chinese restaurants, but they're perfect in hotpot too, with their delicate white flesh. Definitely cook this in a ladle or basket, and chuck the head into your hotpot too to milk all that goodness.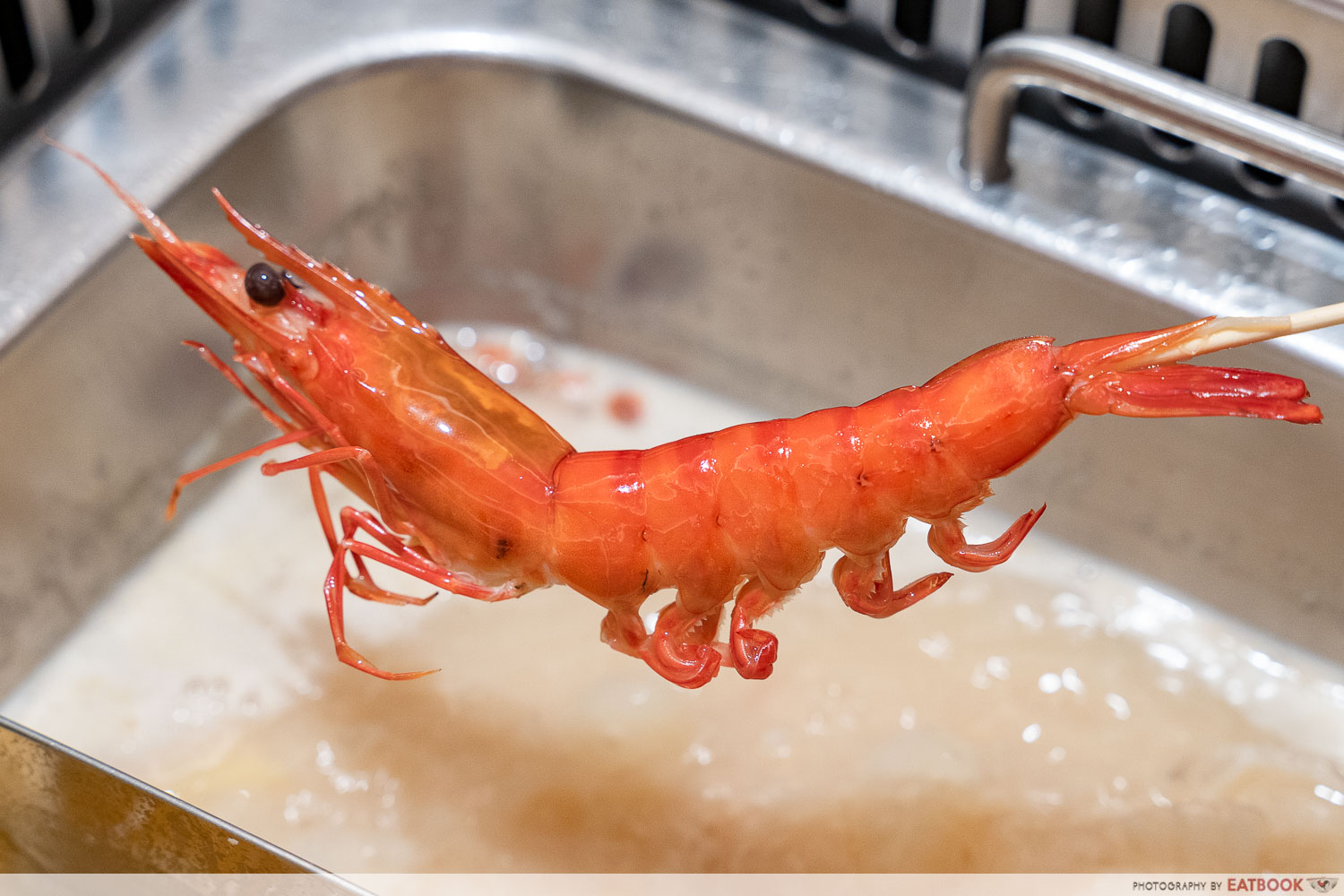 Likewise, you can order Live Prawn ($10++/100g), freshly caught and skewered from the tanks in the kitchen. Plus, you don't have to get your hands dirty━the staff are happy to peel them for you.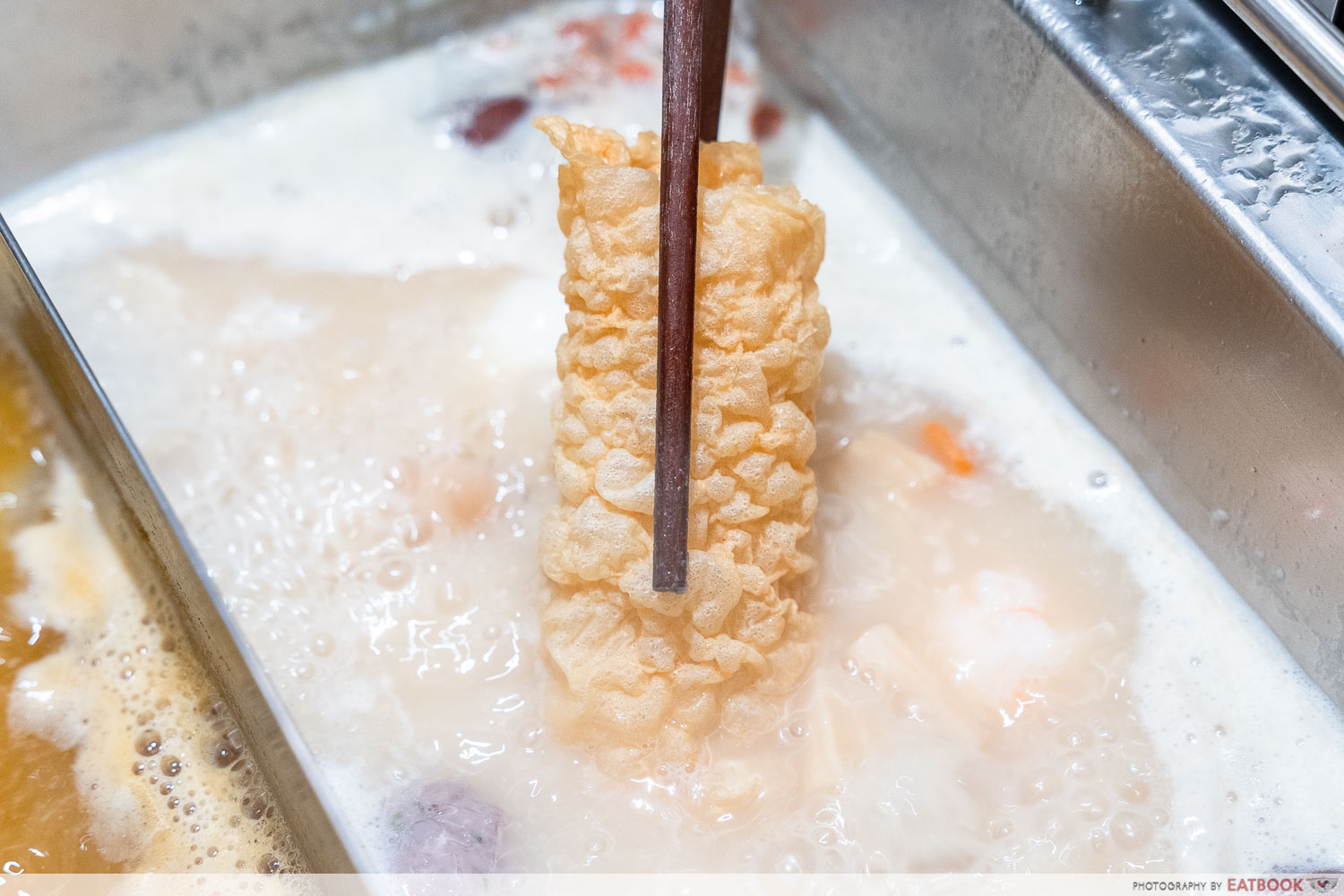 Balance out the meal with an Assorted Vegetable & Mushroom Platter ($35++) that's good for four to share, and which comes with Deep Fried Beancurd Skin ($6++). Whether you prefer to give this a quick soak in the broth, or have it sit till it's all soft and soaked up in soup, we won't judge.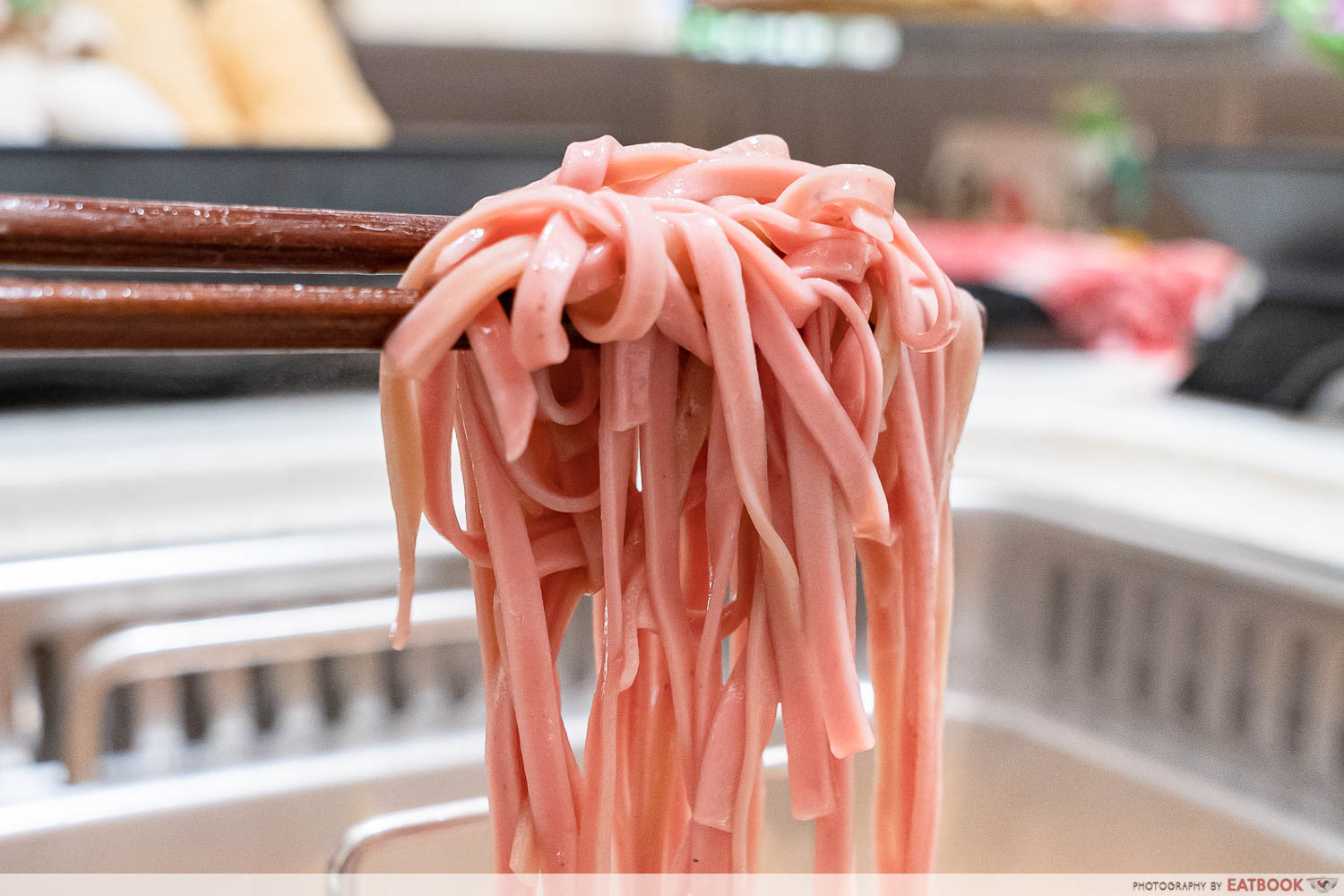 Don't expect a noodle man to start pulling la mian here, but equally eye-catching is Beetroot Noodle ($6++). Make your bowl more colourful with Spinach and Pumpkin variants, also priced at $6++ a serve. It's slippery smooth and QQ, but my heart lies with Inaniwa Udon ($6++)━thinner than your usual Sanuki, and silky with the perfect bite.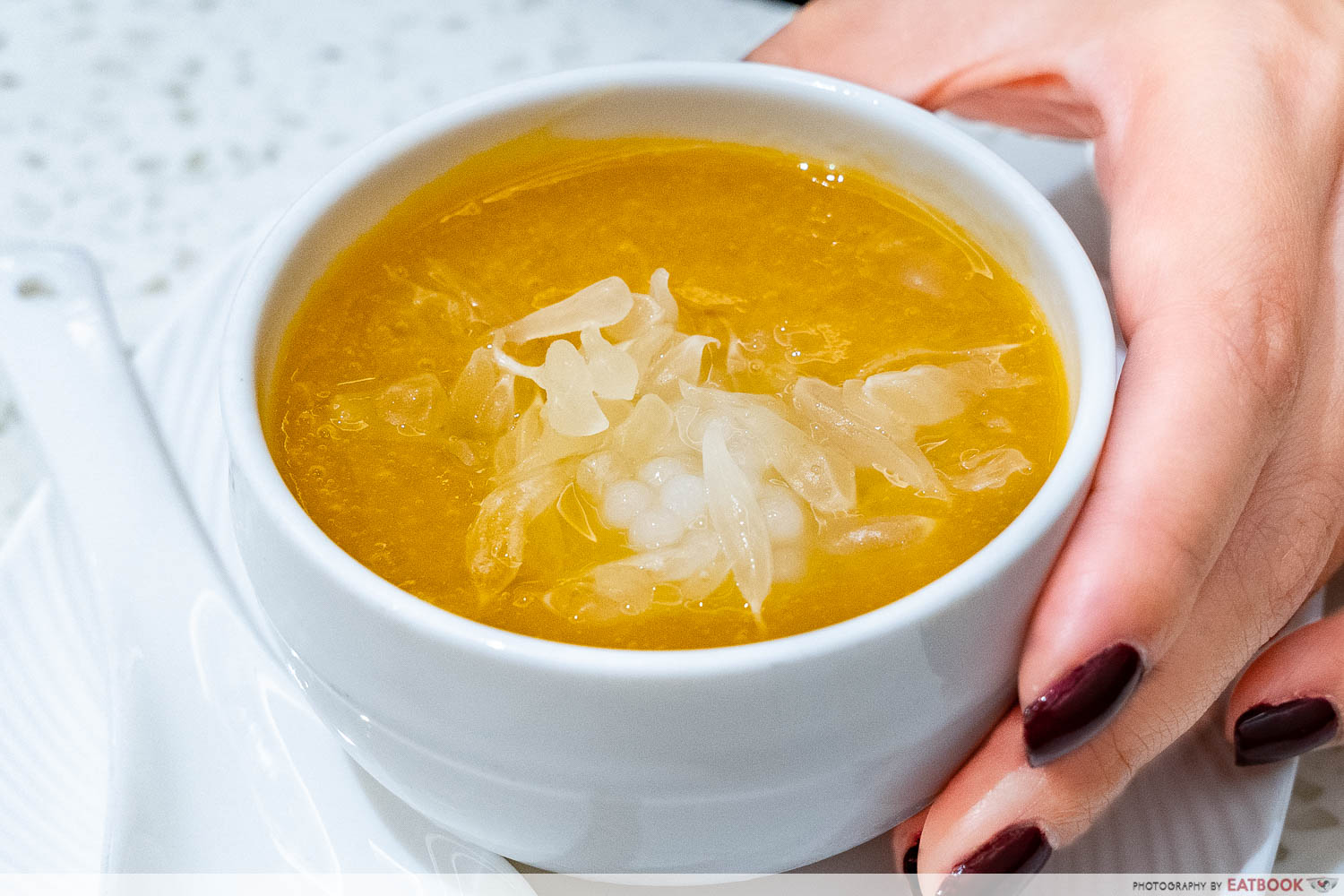 Finally, end your meal with a classic Hong Kong-style dessert: Mango Sago with Pomelo ($7.50++).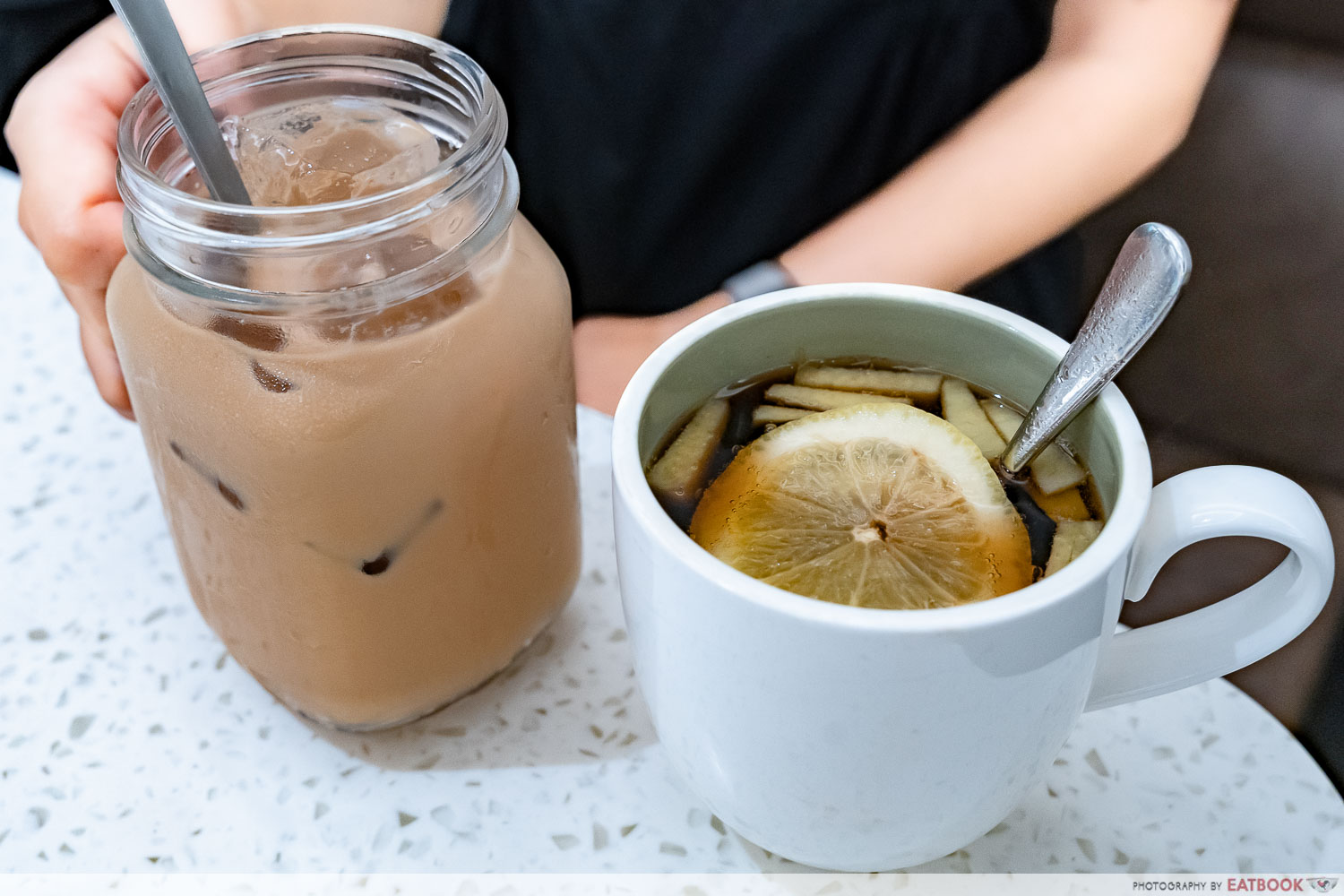 And ICYMI, Empire Hotpot serves a Hong Kong-style, cha chaan teng menu at lunch, so they've got drinks to match! Think HK Milk Tea ($3.80++/$4.80++), made with the quintessential Black & White evaporated milk, and a rarely seen Boiled Coke with Ginger and Lemon ($5.80++).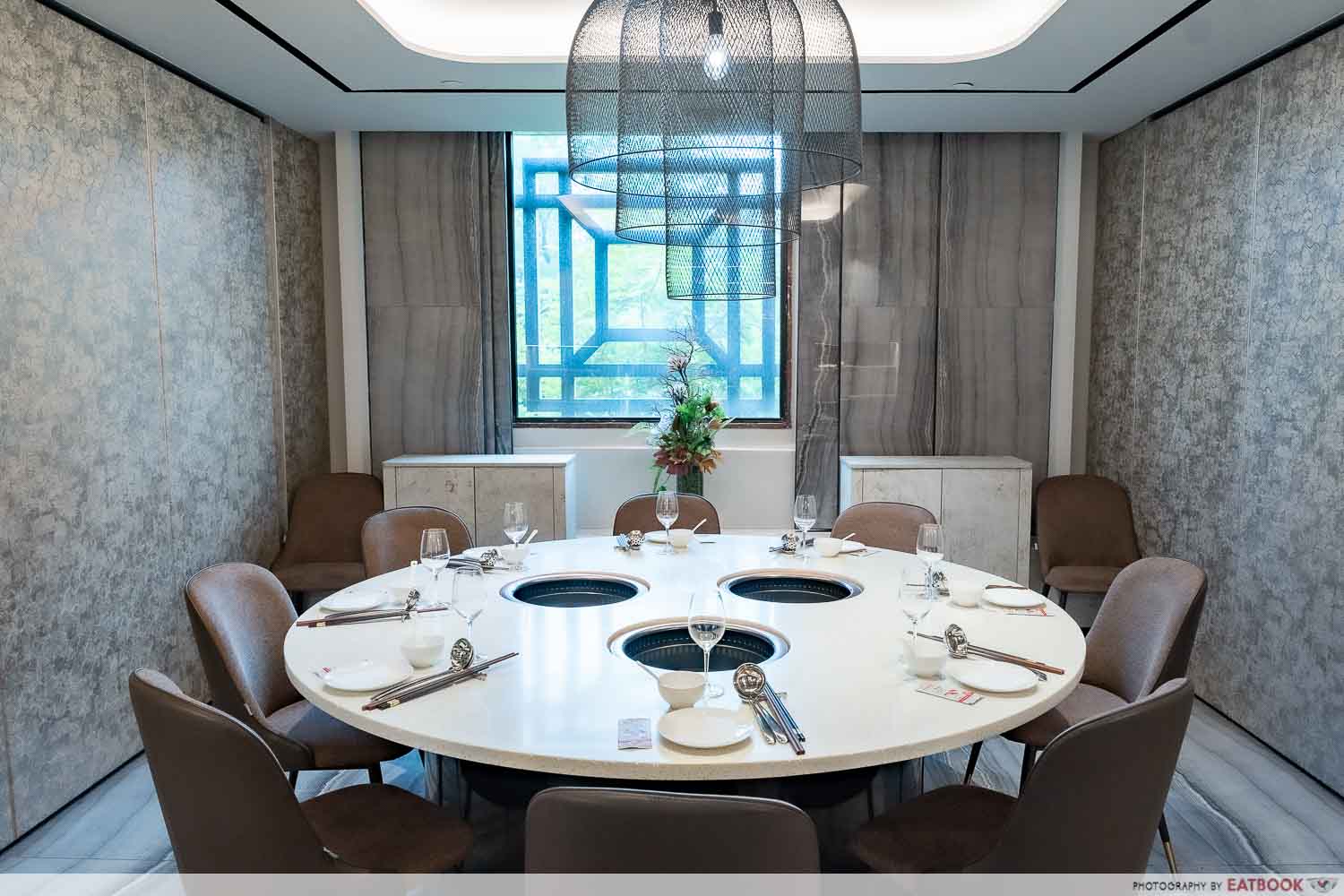 Visit Empire Hotpot on weekdays, excluding public holidays, with someone who holds a valid student pass, and enjoy a $75.40++ set menu at just $39.90++! It's available at both lunch and dinner, and includes a soup, appetiser, meat, vegetable platter, instant noodles or rice, and HK Iced Milk Tea or Lemon Tea. Do note that each table is only entitled to one order of this set menu. 
Otherwise, come at dinner time each week from Sunday to Thursday, and get 25% off a la carte food items from now till 30 November 2022! Terms and conditions apply.
Address: 391 Orchard Road, #05-13/14, Ngee Ann City, Singapore 238872
Opening hours: Mon-Fri 11:30am to 3pm, 6pm to 10pm, Sat 11am to 3pm, 6pm to 10pm, Sun 10:30am to 3pm, 6pm to 10pm
Tel: 6908 0606
Website
Empire Hotpot is not a halal-certified eatery
Photos taken by Jasper Juay.
This post was brought to you by Empire Hotpot.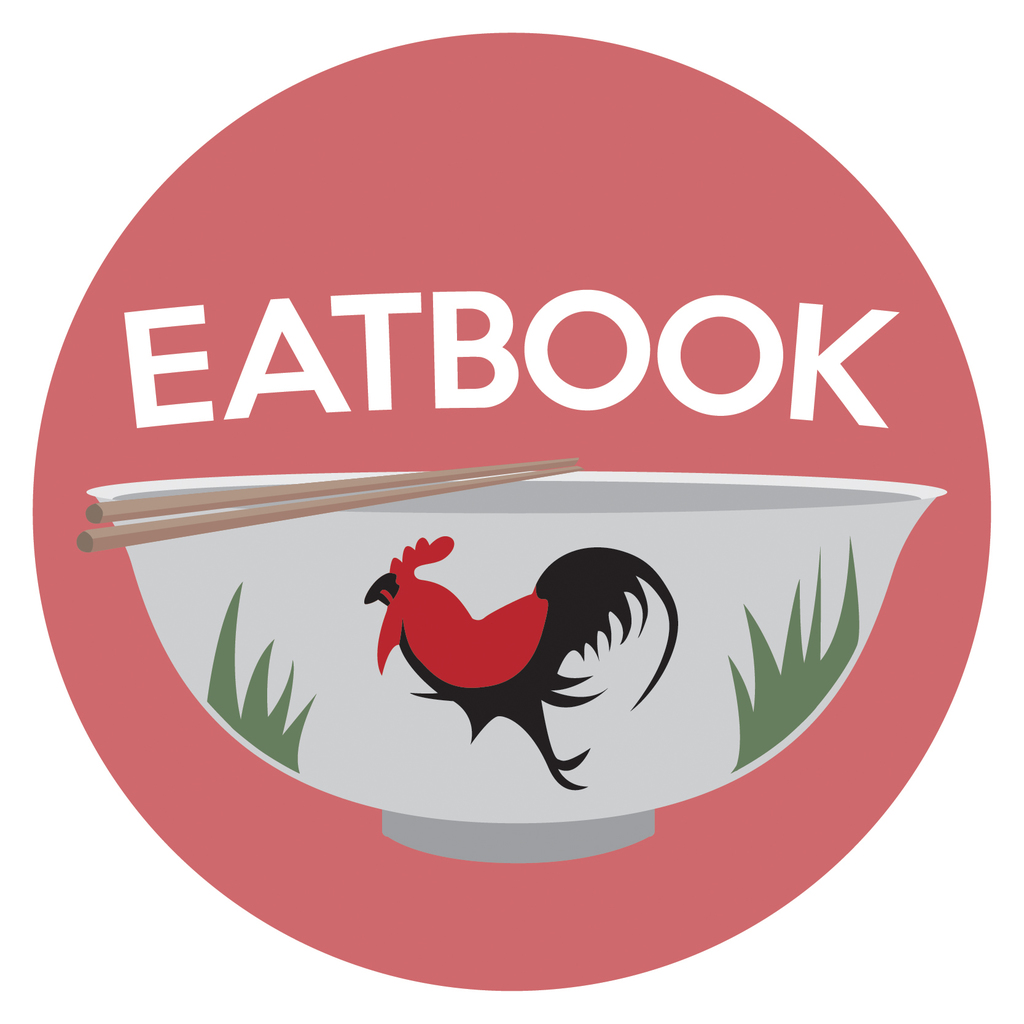 Drop us your email so you won't miss the latest news.