Famous Amos
Choc
-Coconut Cookies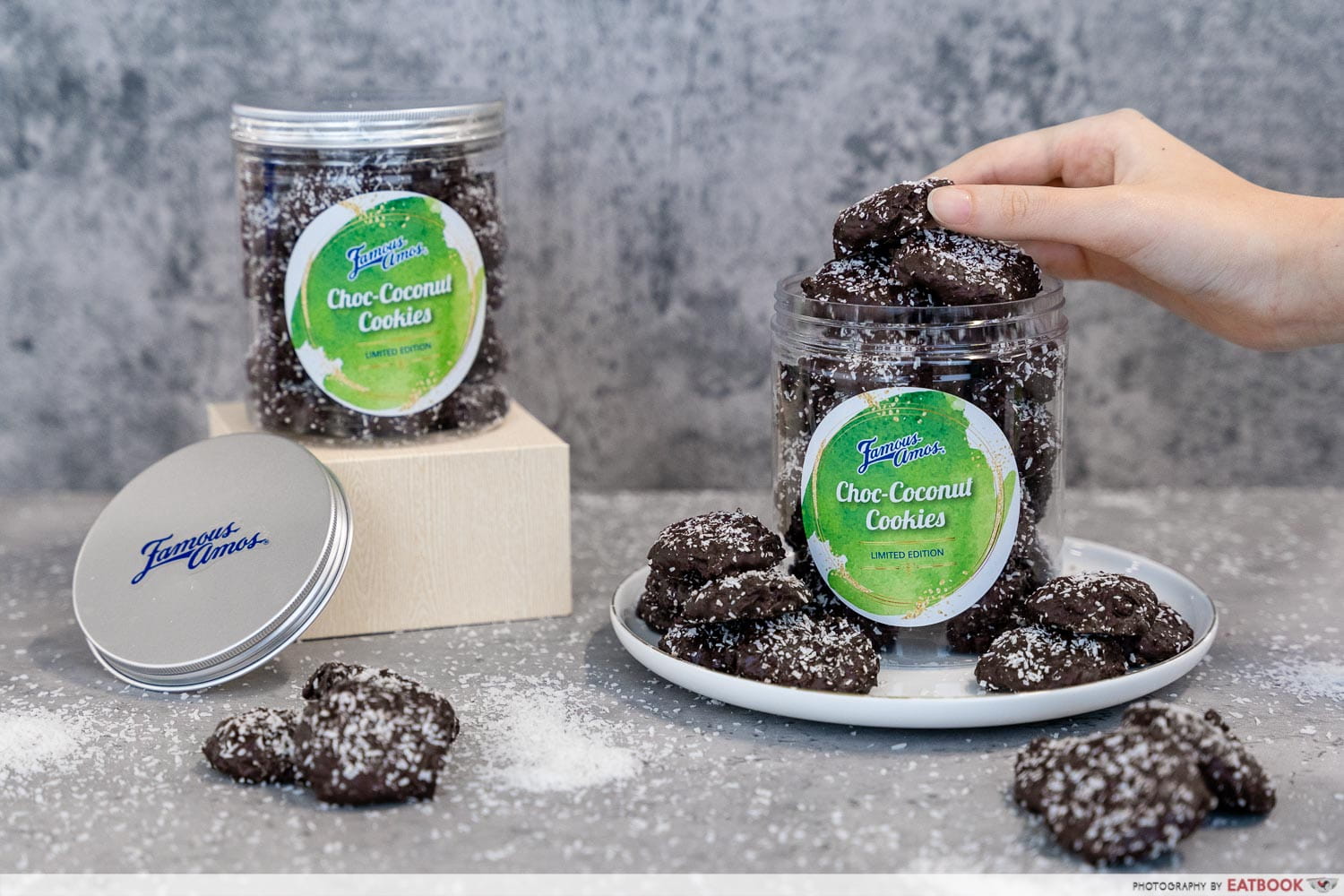 Famous Amos, famed for its freshly baked miniature cookies, is celebrating its upcoming 46th Anniversary by launching new, limited edition, Choc-coconut Cookies ($18.90). These cookies will only be available for the month of October, so don't miss out on them!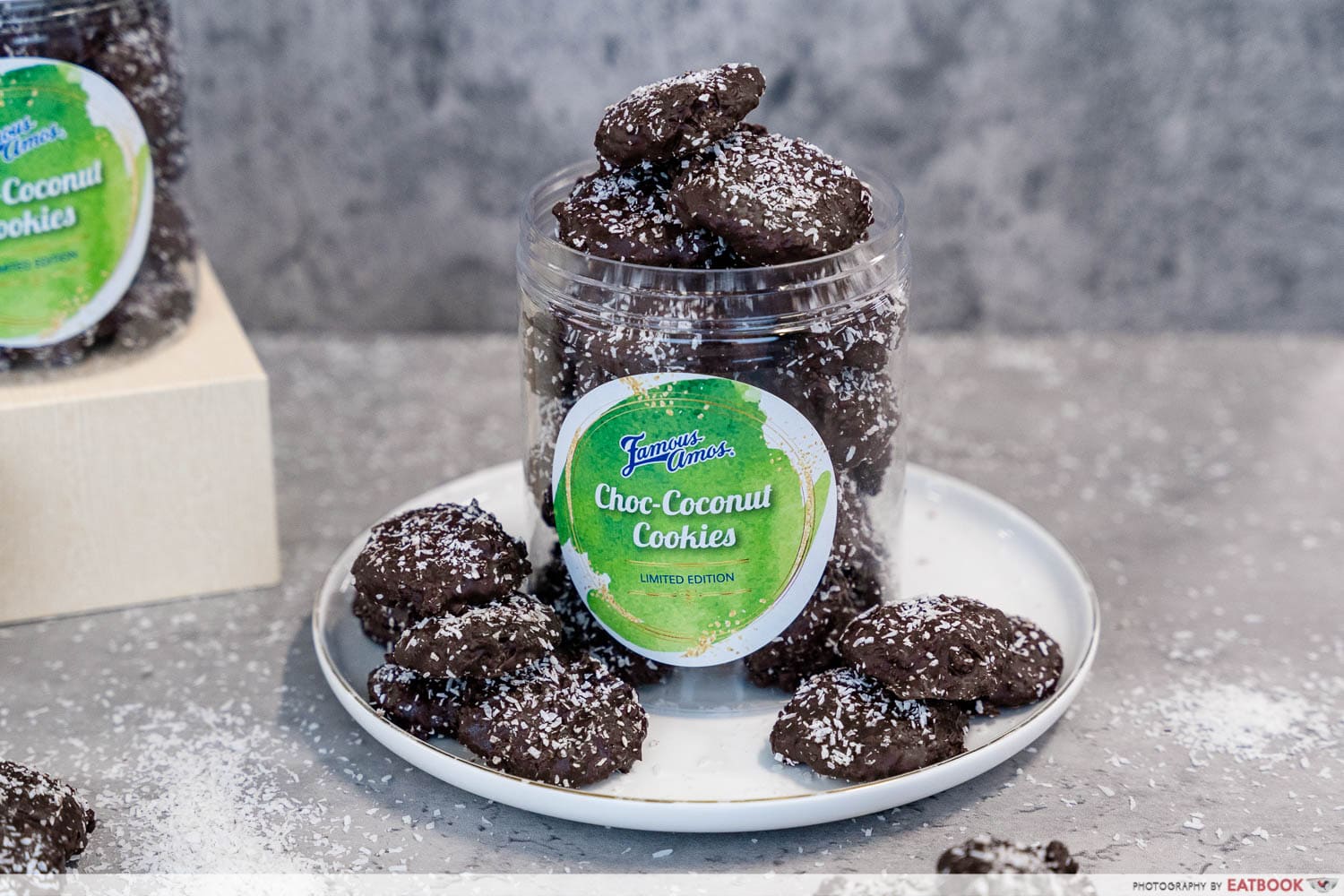 These cookies sport a dark chocolate exterior, sprinkled with desiccated coconut bits.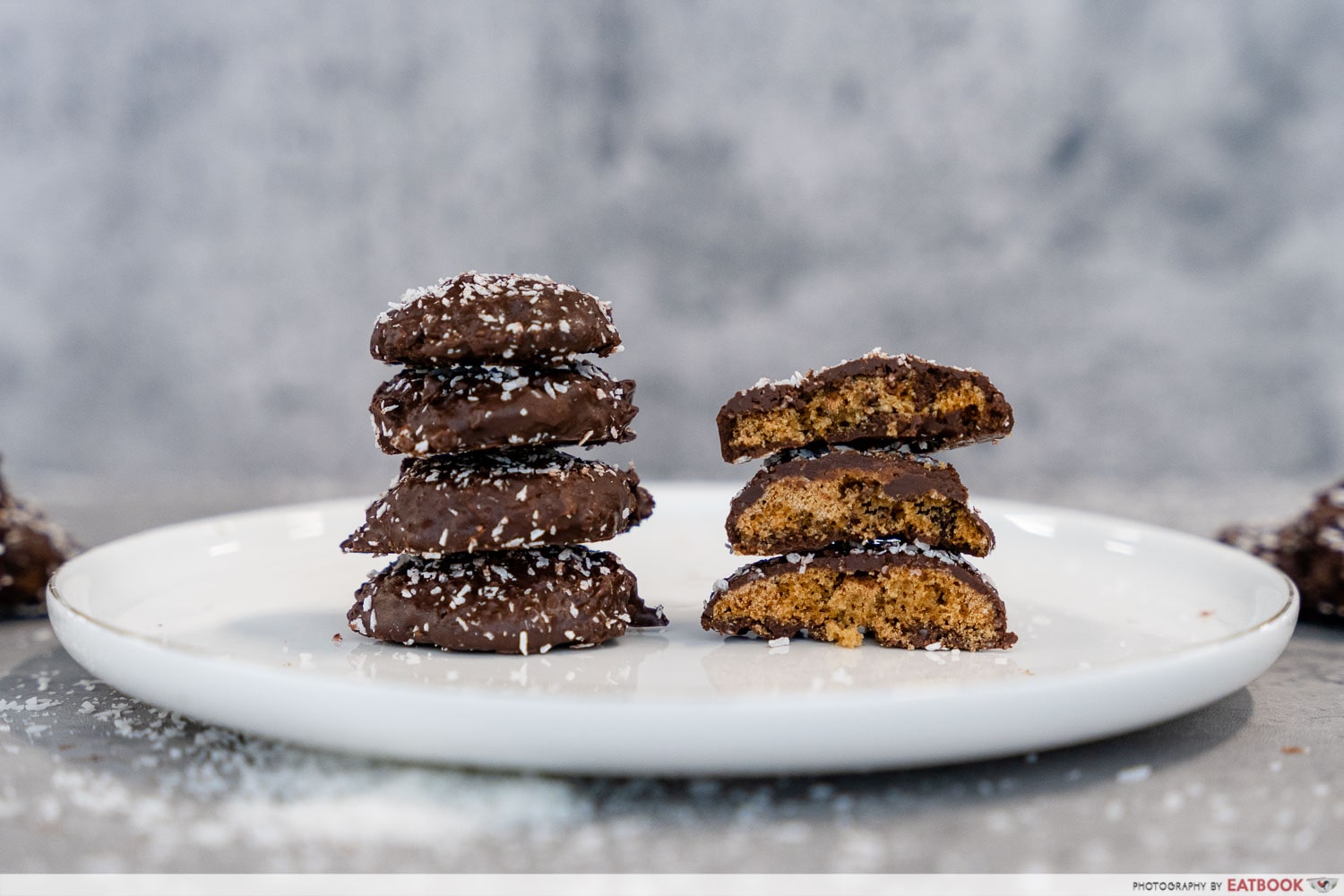 When they are broken apart, it reveals Famous Amos' iconic chocolate chip cookies hidden within the chocolate coating. As you take a bite into these cookies, expect a whiff of coconut aroma, with a decadent dark chocolate flavour. Moreover, these cookies are sweet, crunchy, and light, just like the original Famous Amos cookies. With their enticing scent and flavour, one of these bite-sized cookies will not be enough.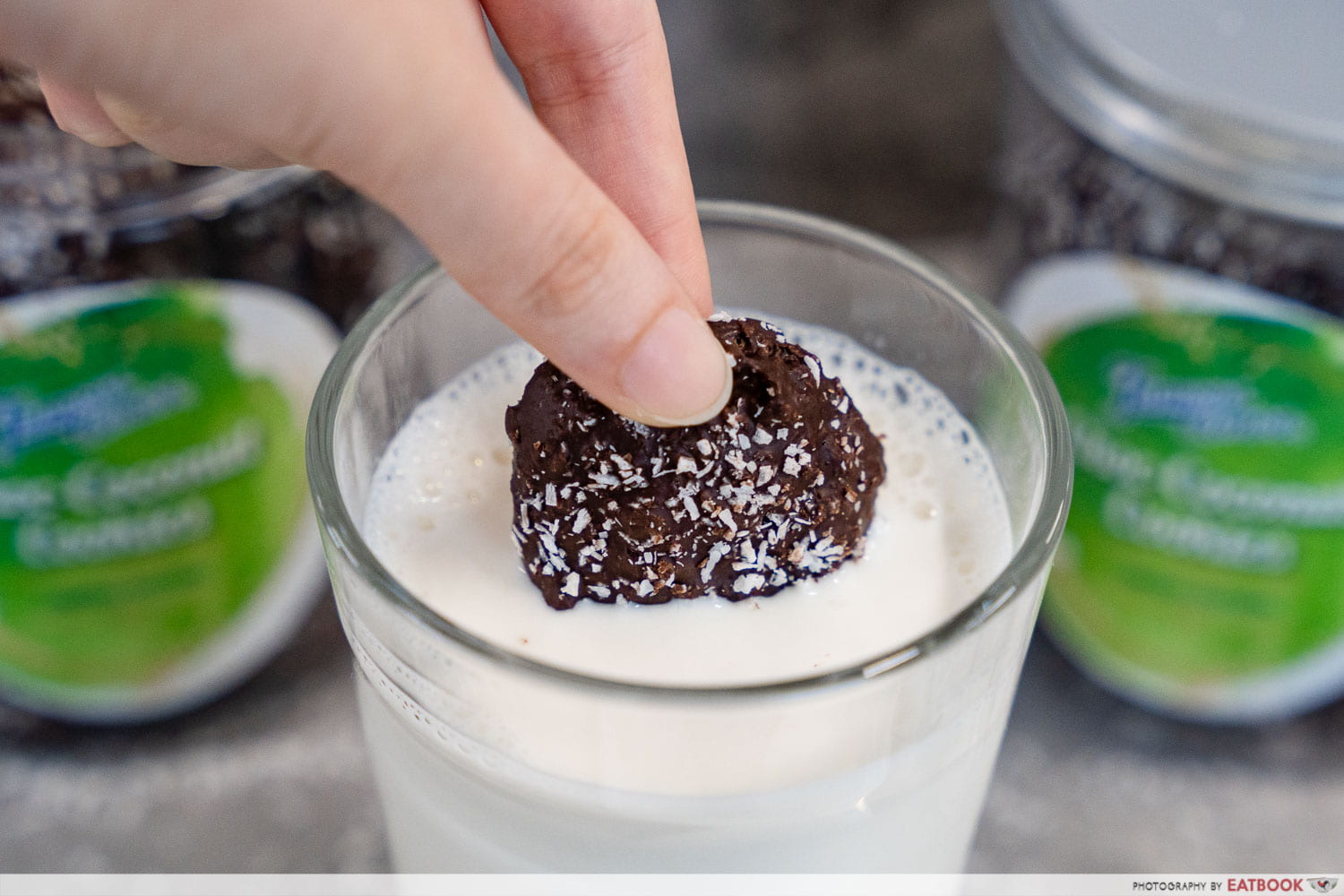 Besides enjoying the Choc-coconut cookies on its own, zhng it up by dunking it in a warm glass of milk. As we all know, cookies and milk are a match made in heaven, so nothing can go wrong with this pairing! Alternatively, you can have these cookies alongside your afternoon coffee. It'll be the perfect midday boost whenever you are feeling low in energy. 
If you are looking for more treats to munch on, the brand has nine flavours in their Cookies in Bag series (from $11.20), including the Original Chocolate Chip, Butterscotch Chip & Pecan and many more.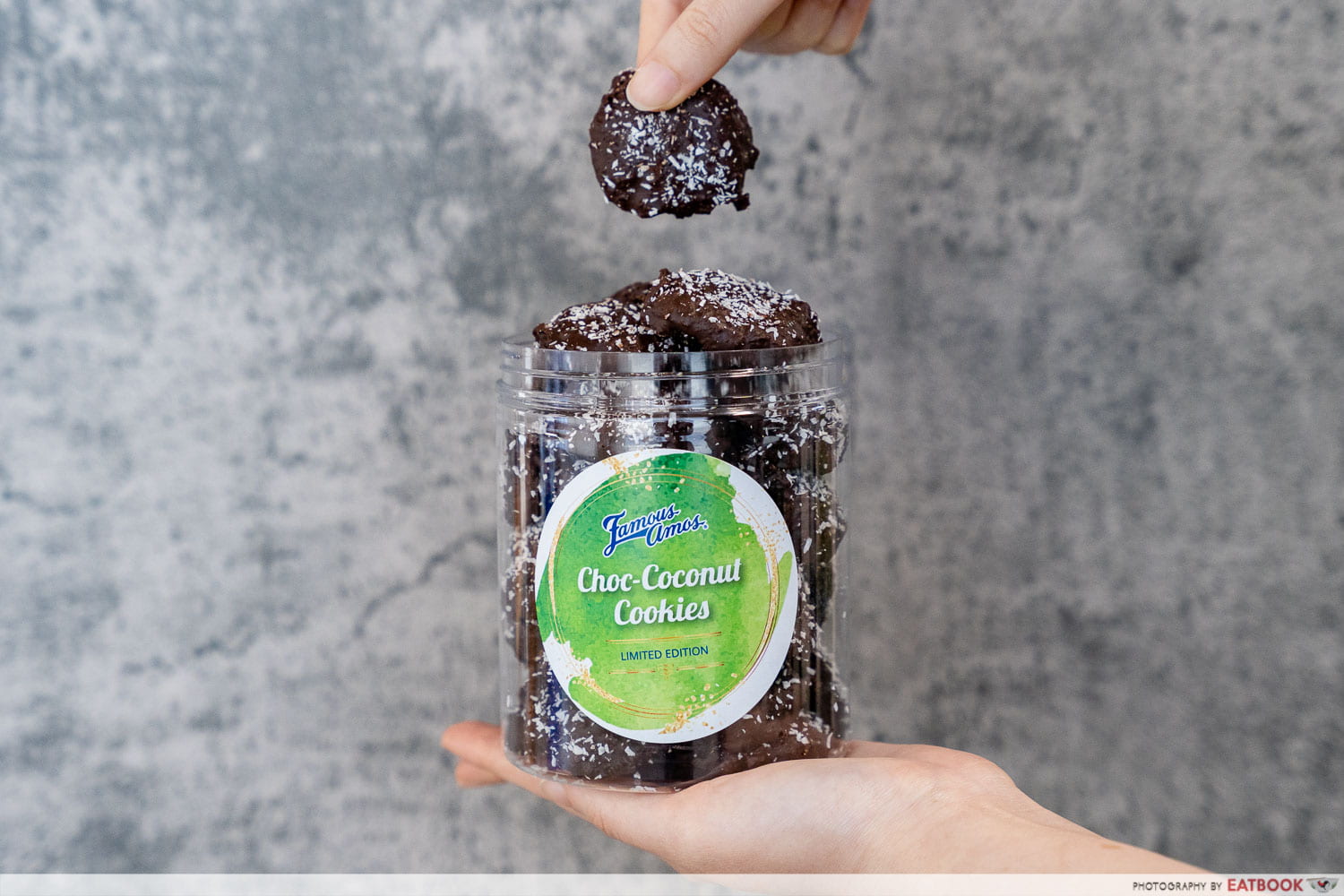 As the Choc-Coconut Cookies are nicely packaged in containers, they could be an excellent gift for an upcoming, special occasion. For more gift ideas, the cookie store also offers a wide selection of gift sets (from $9.90) and mini muffins (from $7.90) that are elegantly wrapped to fit the occasion.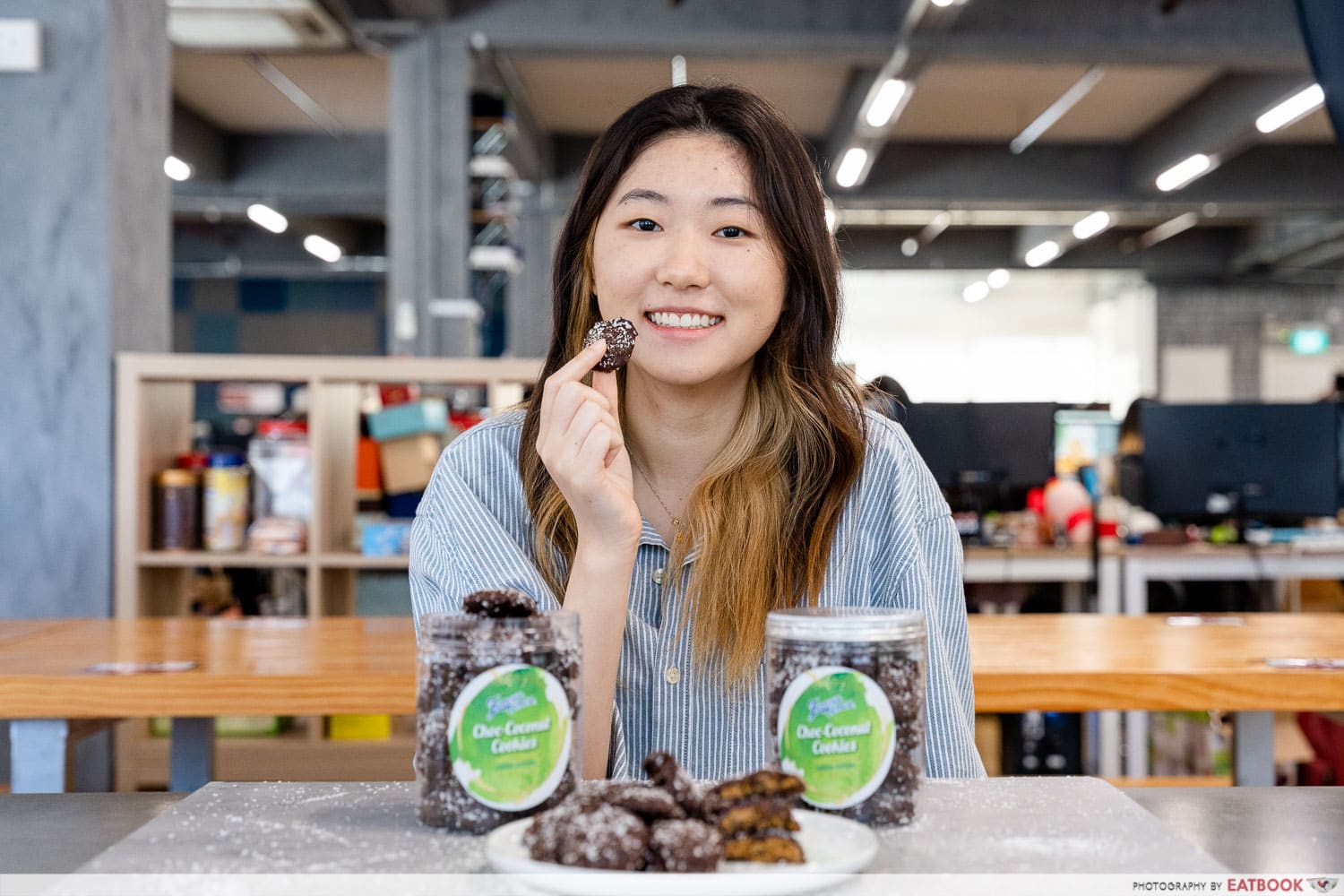 Do note that the Choc-coconut cookies are limited to 300 containers a day, and will only be available till the end of October. So to get your hands on these cookies, check out Famous Amos' website, or head down to any of their physical stores ASAP. 
Photos taken by John Lery Villanueva.
This post is brought to you by Famous Amos.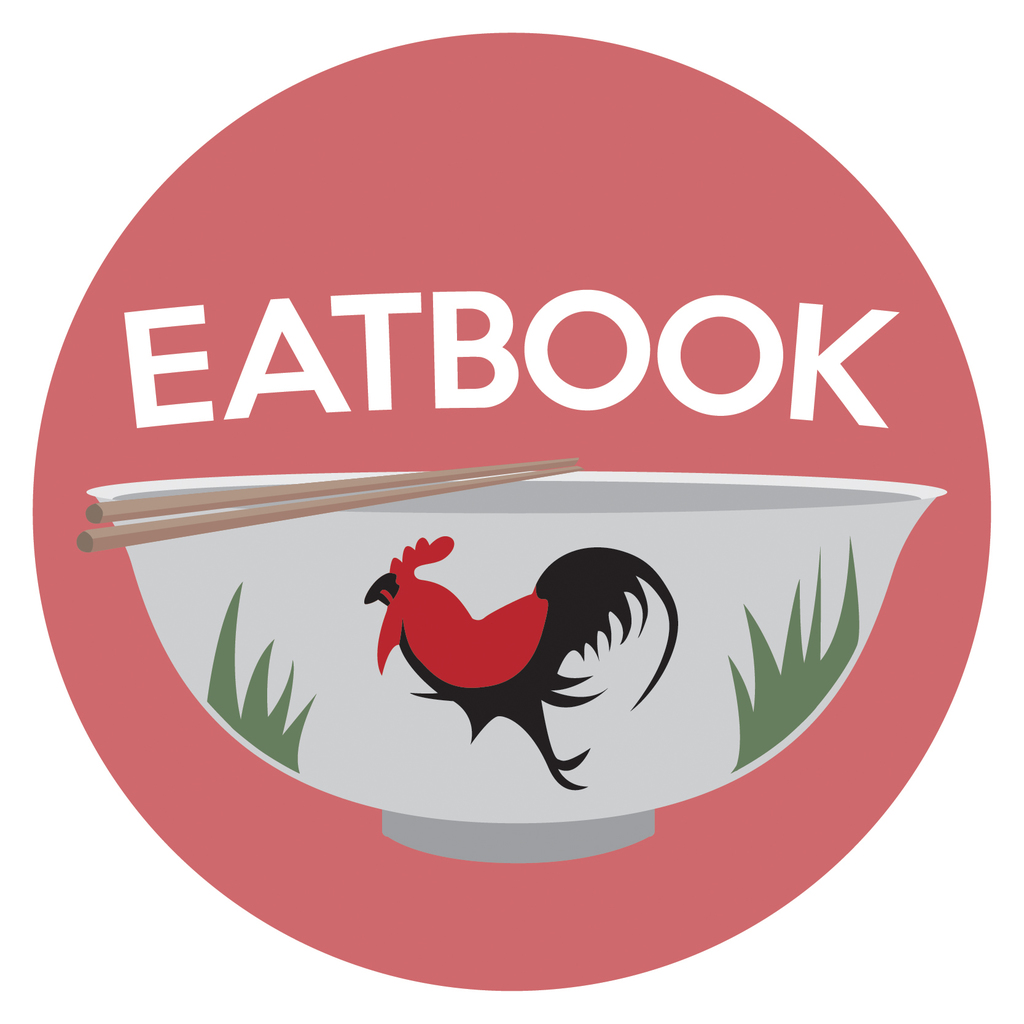 Drop us your email so you won't miss the latest news.