Fei Chang Hao at Kallang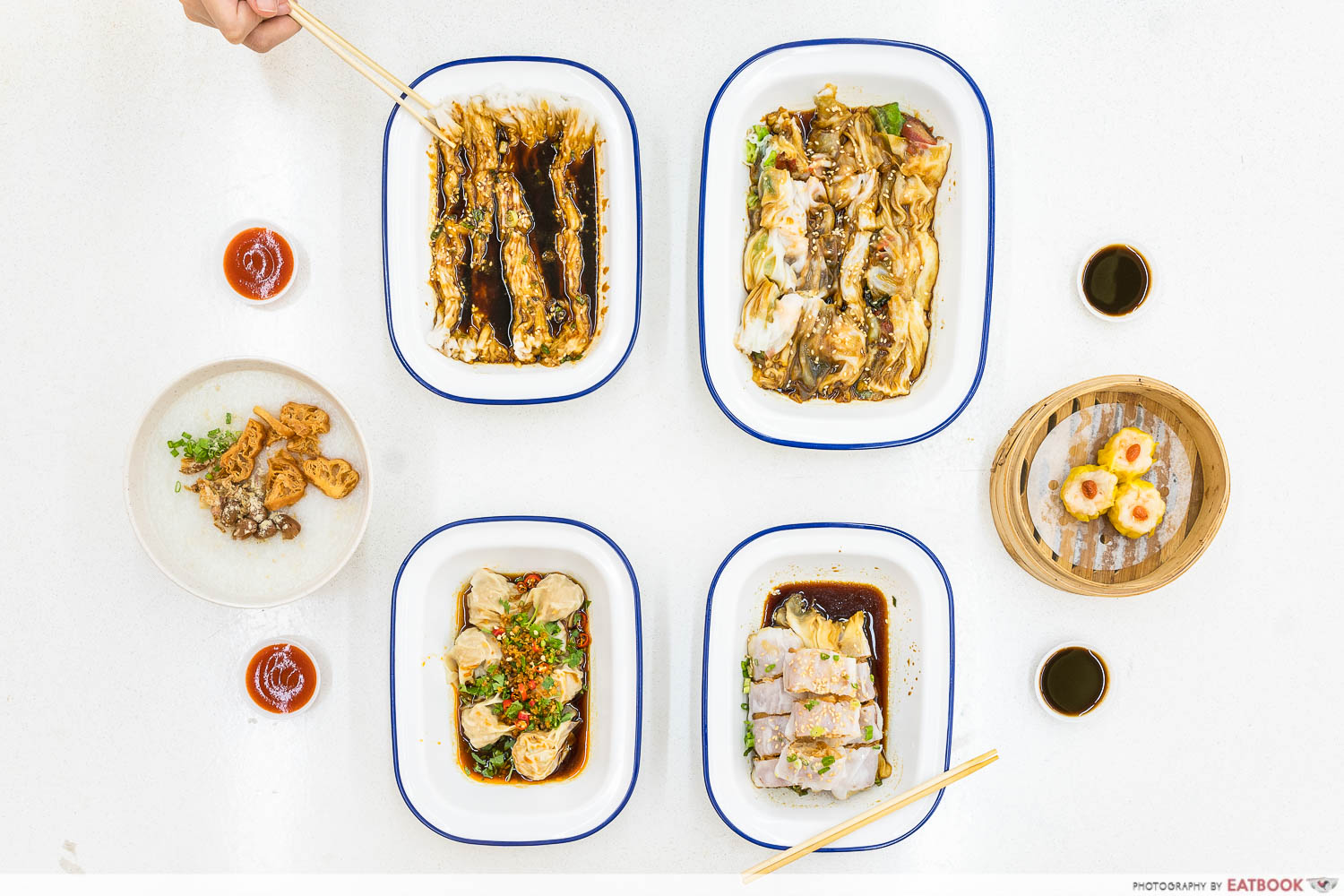 It seems the thin rice rolls of Hong Kong-style chee cheong fun are more popular than ever, with stalls such as Chef Wei HK Cheong Fun and Pin Wei Chee Cheong Fun attracting a loyal base of customers. Here to join the party is Fei Chang Hao, founded by an ex-Tim Ho Wan chef.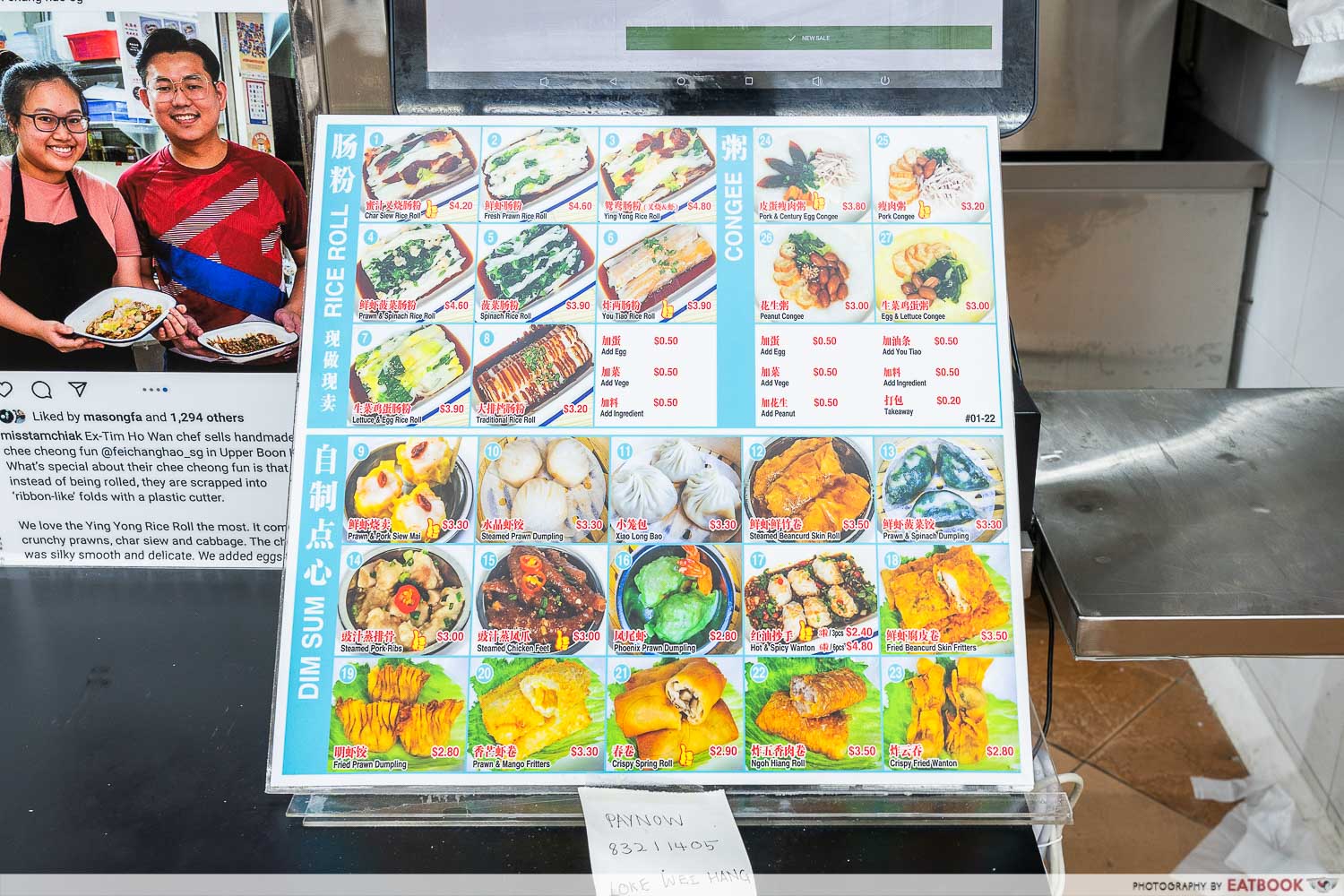 Unlike most chee cheong fun stalls with a more streamlined menu, Fei Chang Hao's menu boasts an impressive 30 items, with a respectable spread of rice rolls, dim sum, and congee.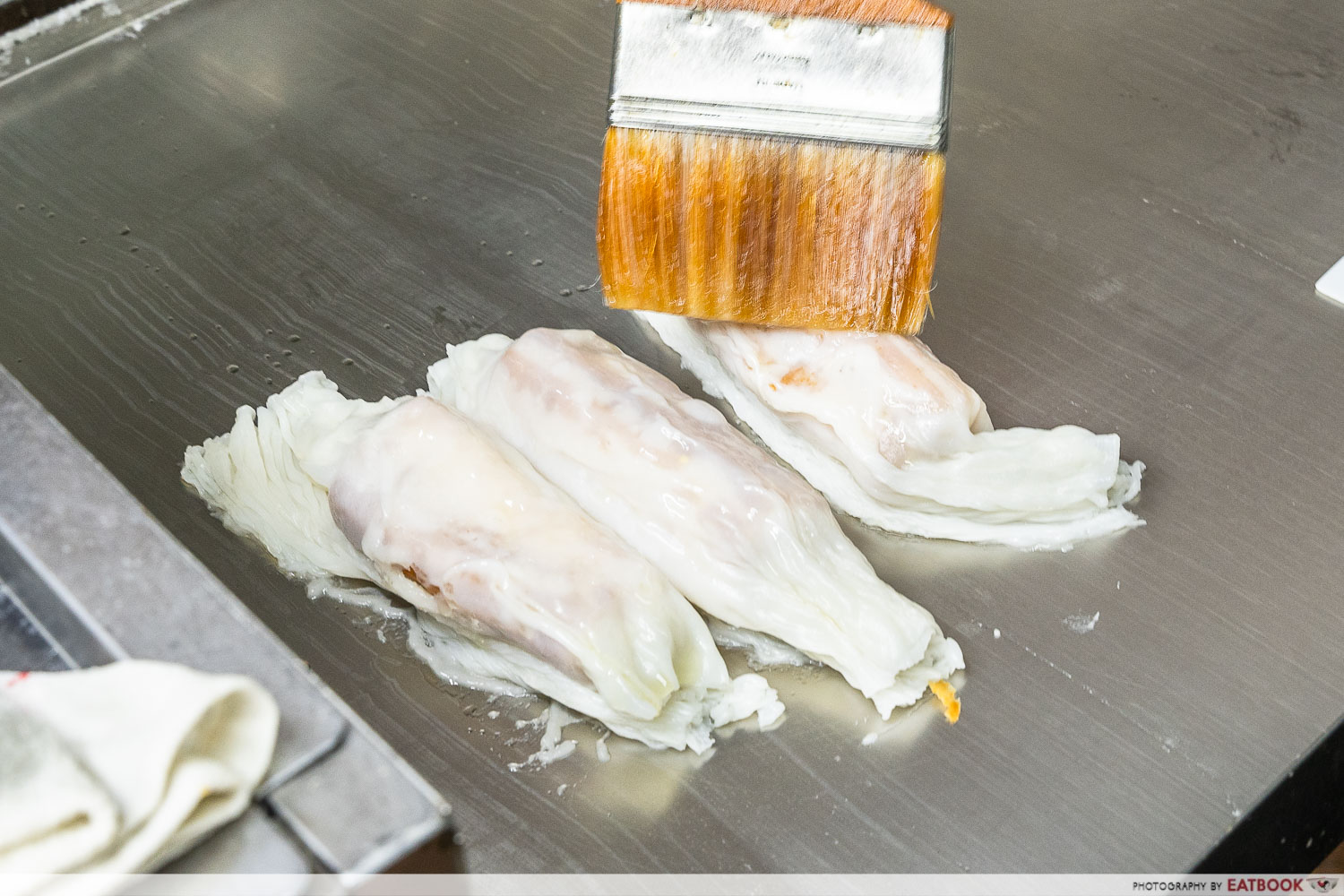 Fei Chang Hao stands apart from other chee cheong fun stalls because of their ribbon-style chee cheong fun, in which the thin sheets of rice rolls are scraped to fold over each other.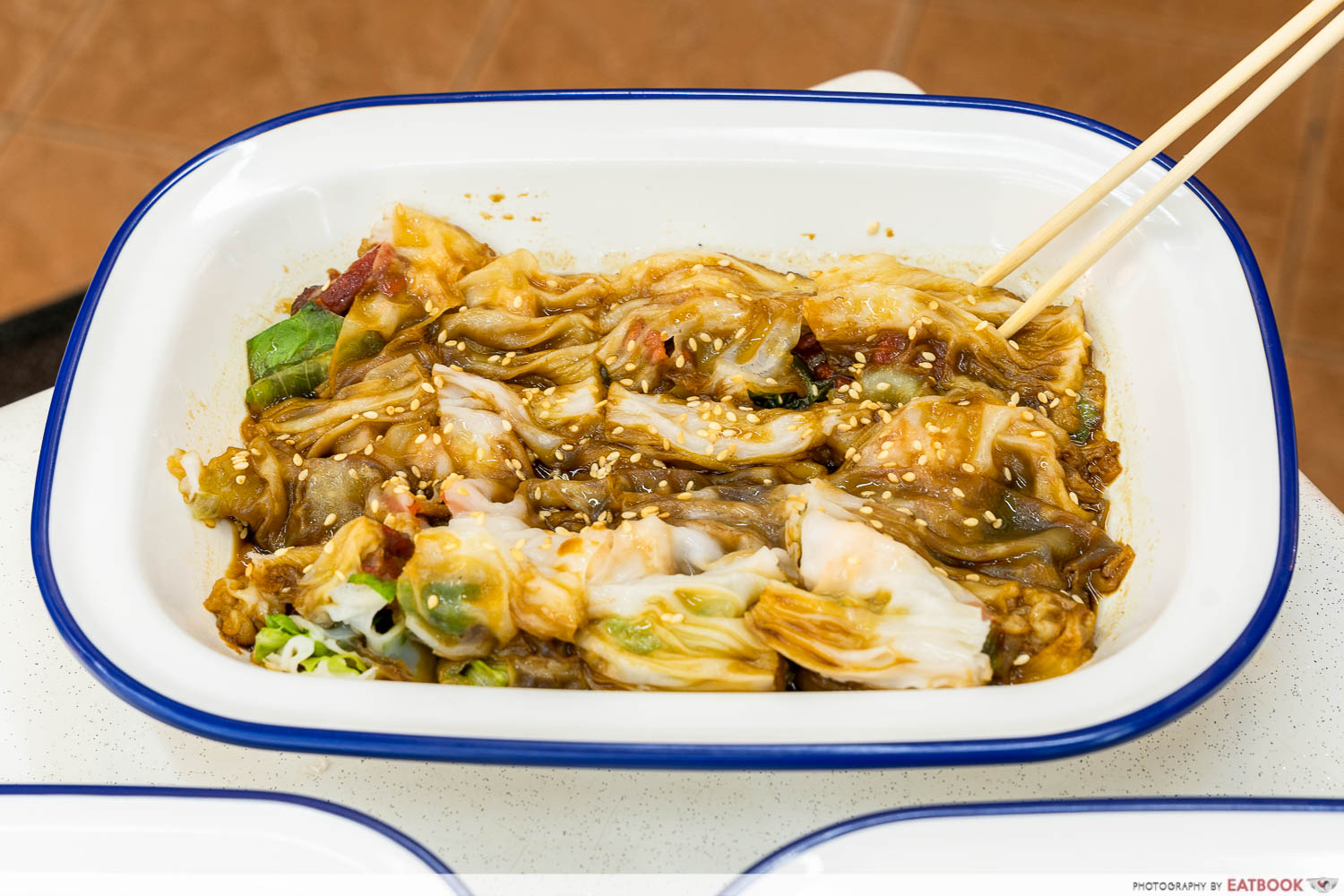 The most expensive chee cheong fun dish here is the Ying Yong Rice Roll ($4.80), but its price is definitely justified.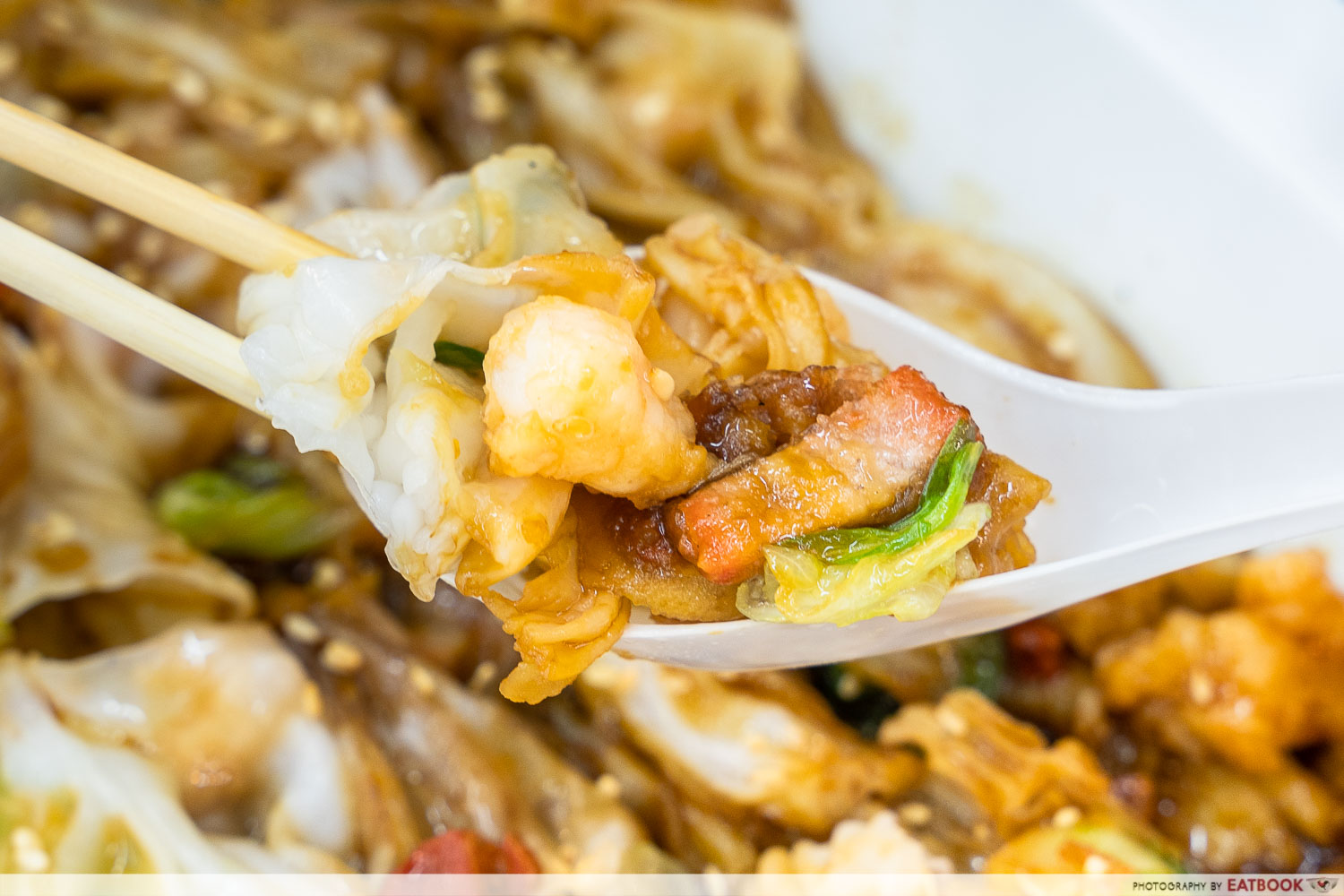 The thin rice rolls wrap an abundance of lettuce, char siew, and shrimp, ensuring you're getting your money's worth.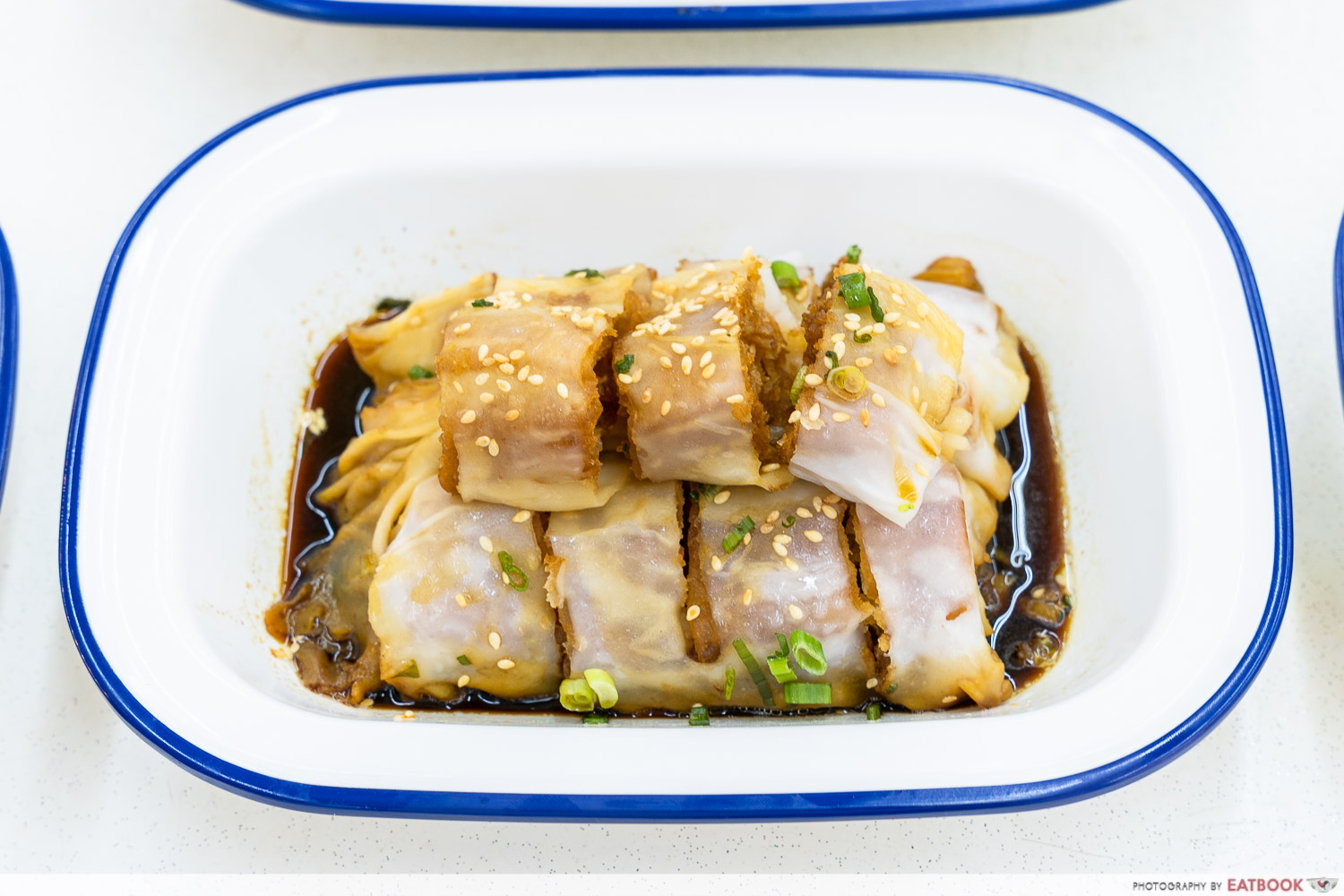 One of the more popular chee cheong fun dishes here is the You Tiao Rice Roll ($3.90), AKA zha leong.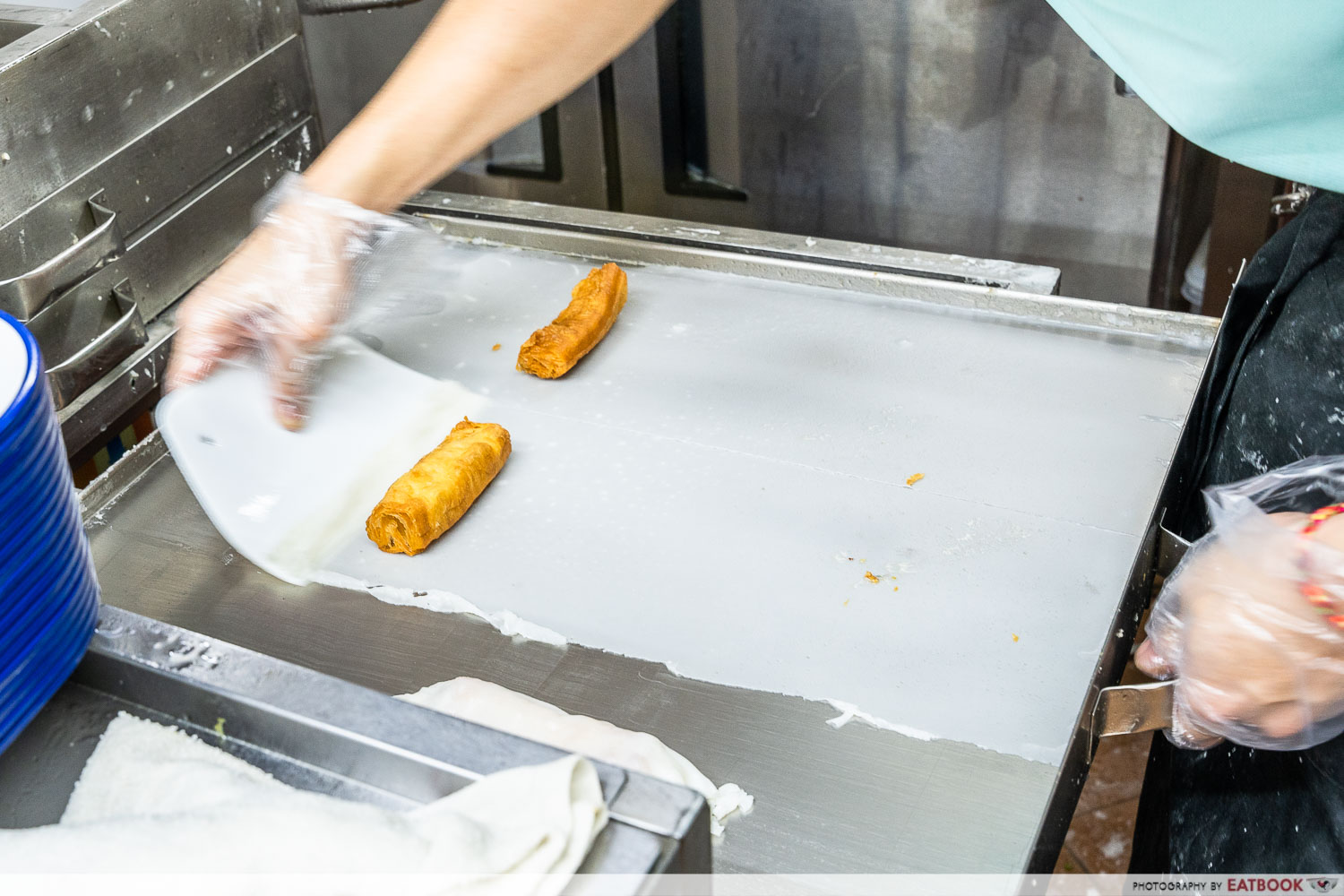 Crispy rolls of you tiao are wrapped into the rice roll, before soya sauce is poured over.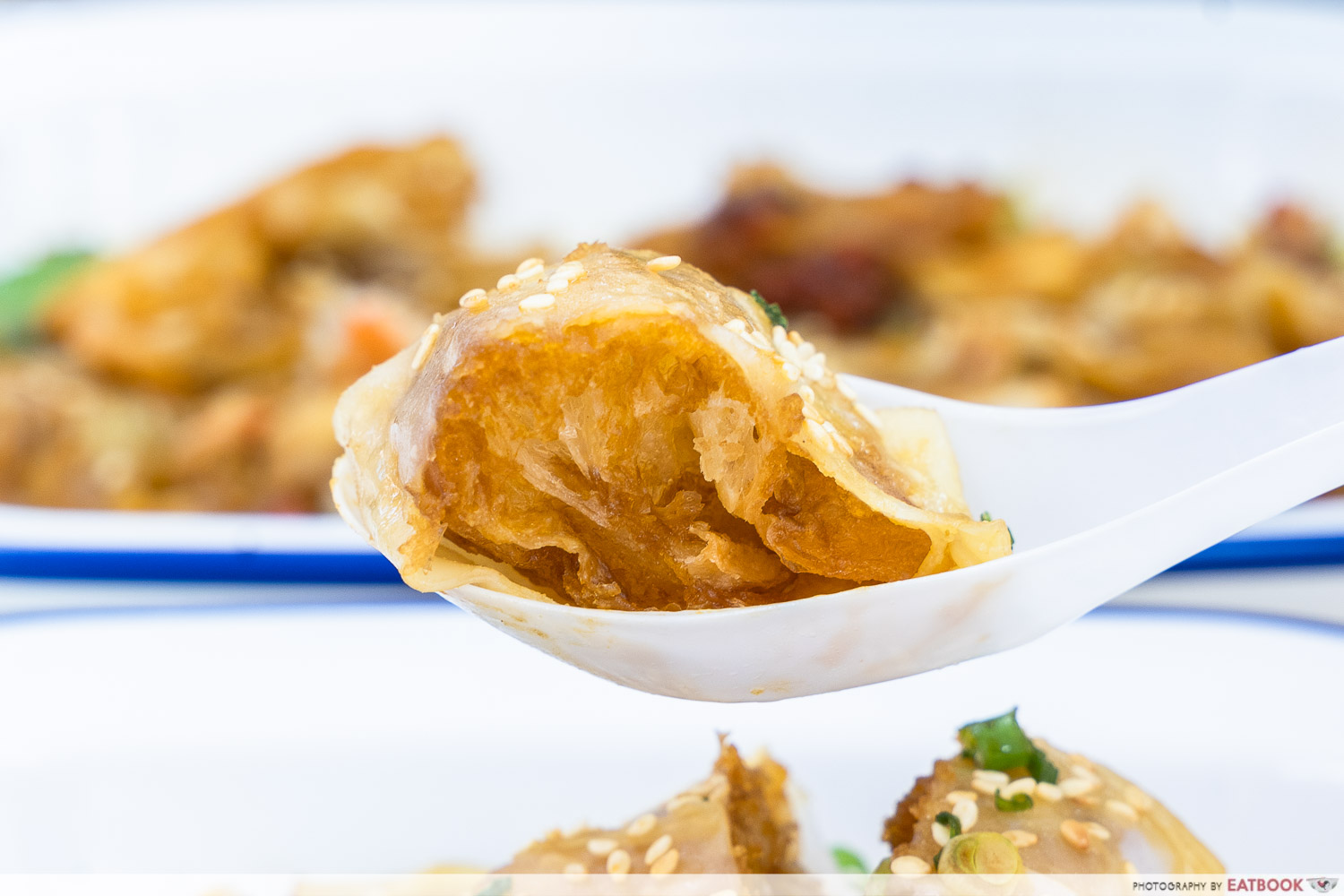 When it lands on your plate, all nicely cut up for easy spooning, this dish manages the feat of having crispy you tiao with silky smooth rice rolls, tied together by the taste of the soya sauce.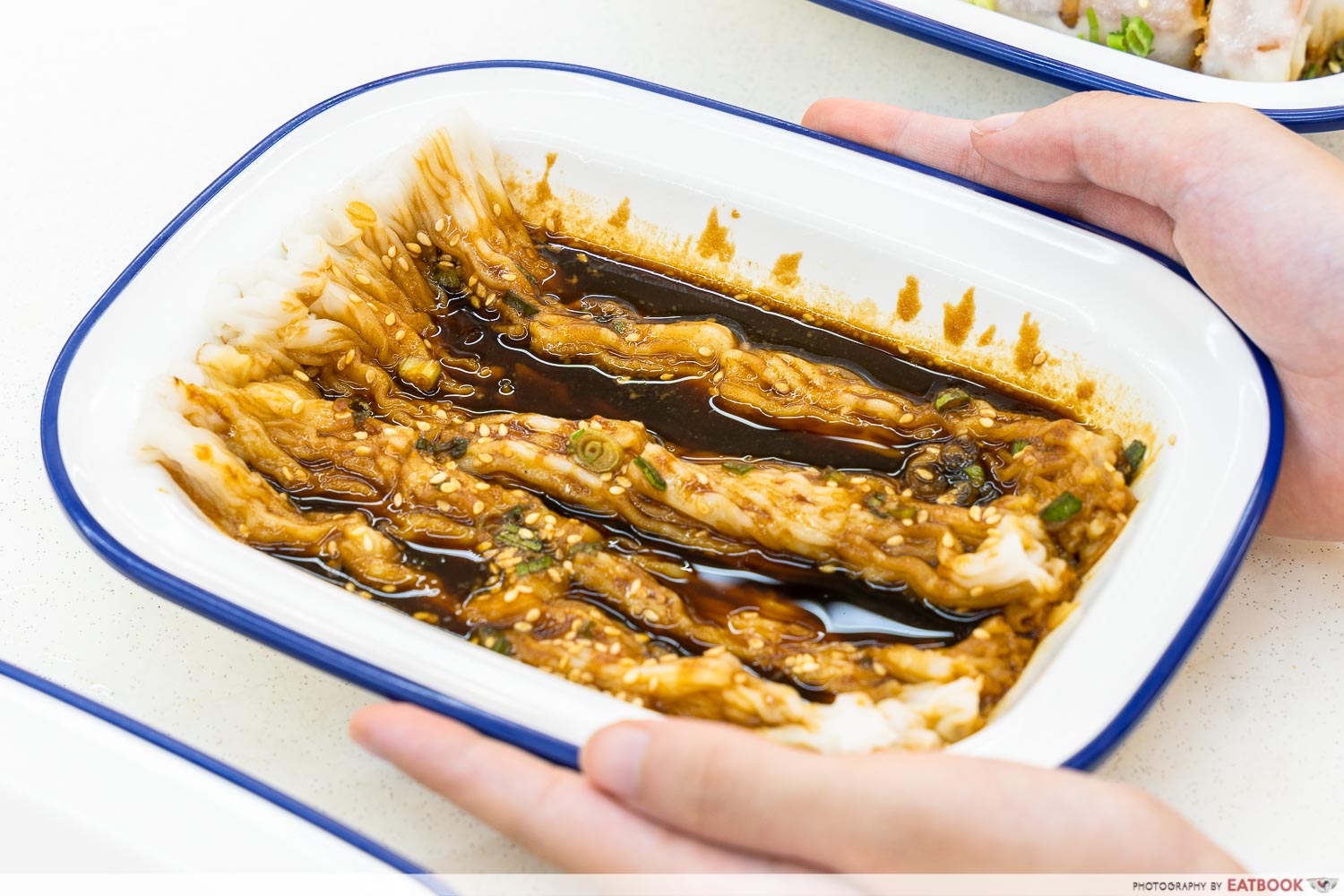 Of course, you can always go with the Traditional Rice Roll ($3.20).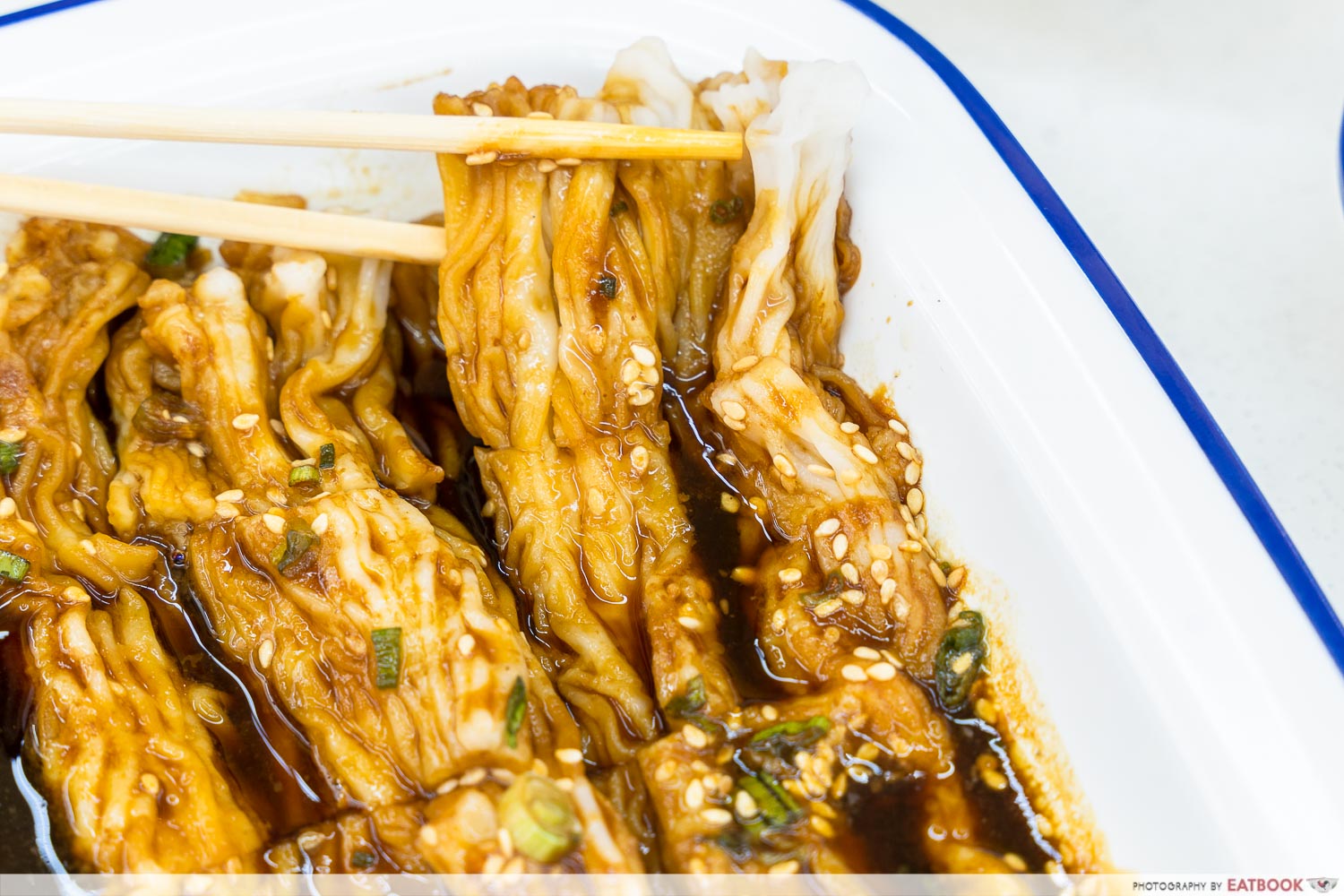 Here, the flavour of the light soya sauce blend is allowed to shine, as the thin rice rolls dutifully soak up all its goodness.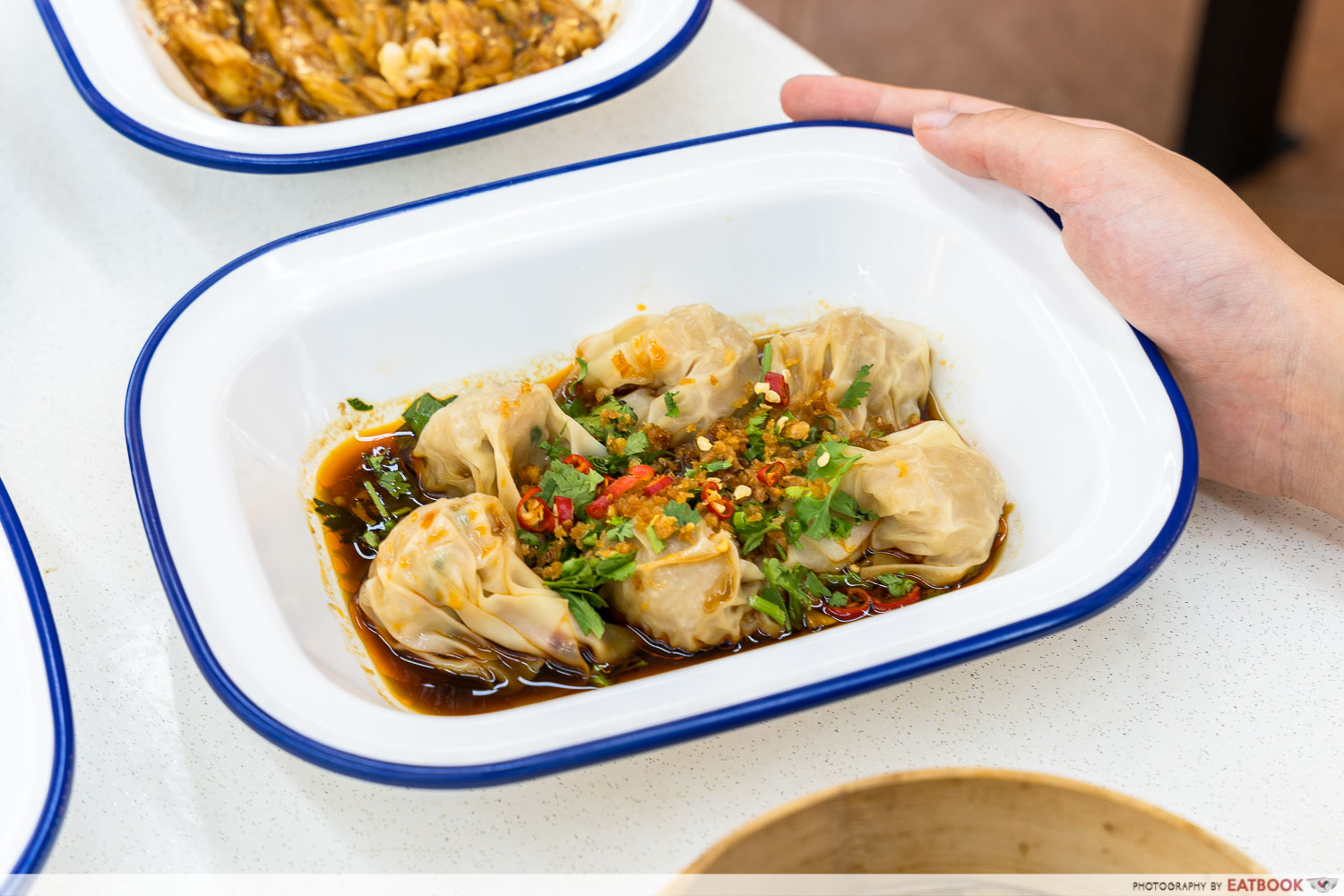 Don't forget to try one of their dim sum dishes from their 18-item large menu. One of their newly-added items is the Hot and Spicy Wanton, AKA hong you chao shou, which goes at $2.40 for four and $4.80 for six.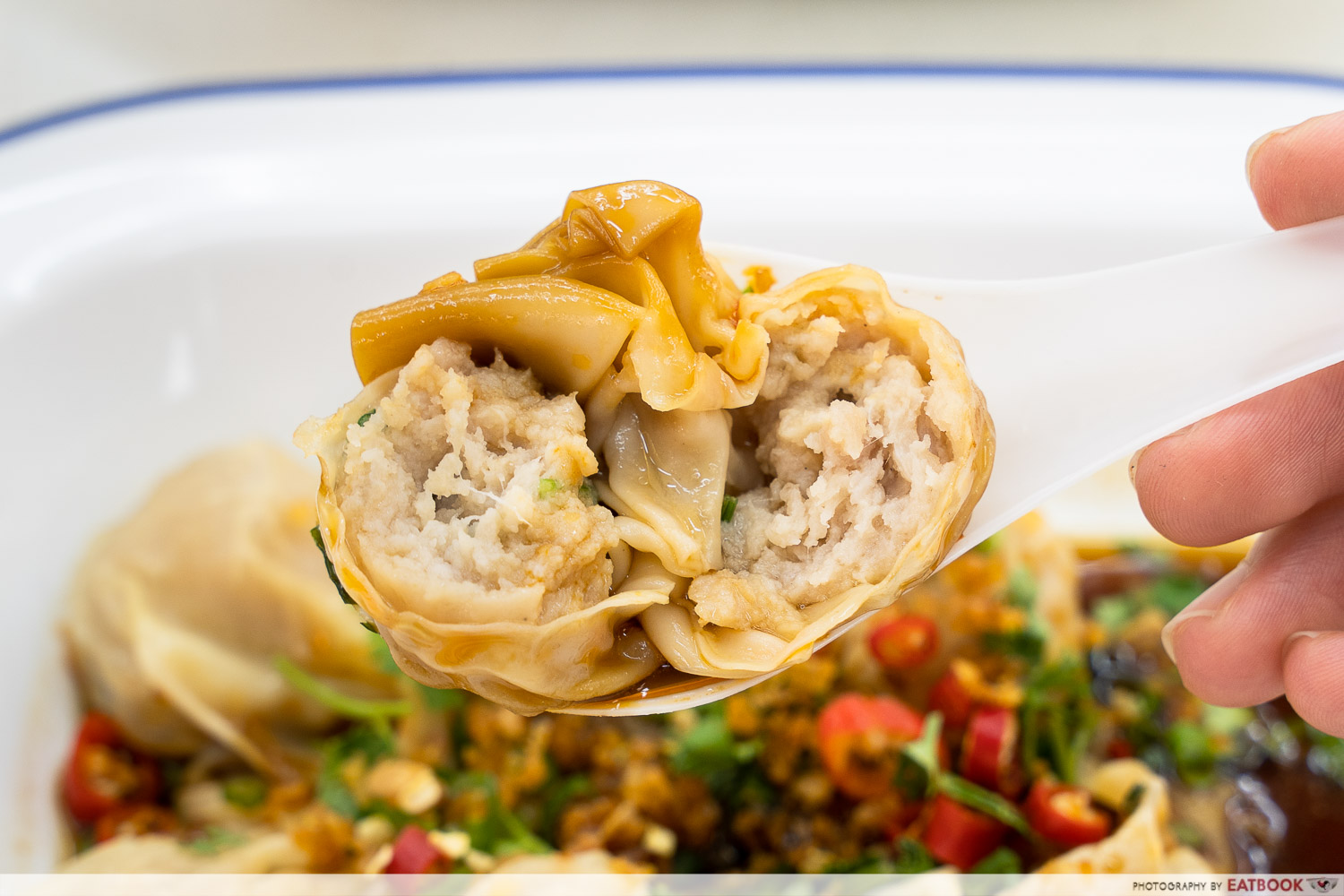 A tight bundle of minced pork and silky skin, this dish fares on the spicier end of the spectrum.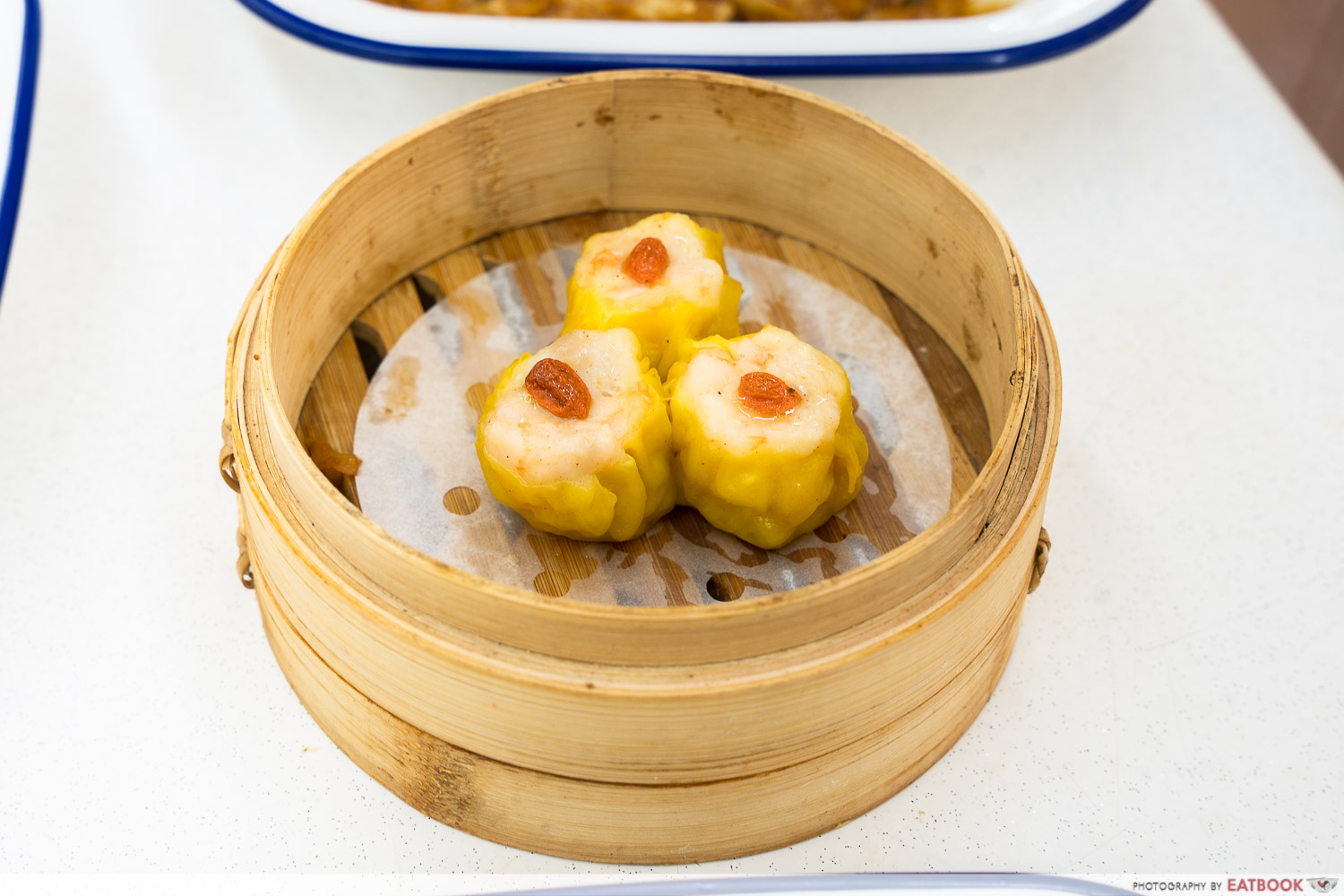 Another popular dim sum item is the Prawn and Pork Siew Mai ($3.30). 
Chef Leung's Authentic Hand-milled Rice Noodle Rolls Review: Ribboned Chee Cheong Fun And Congee In Chinatown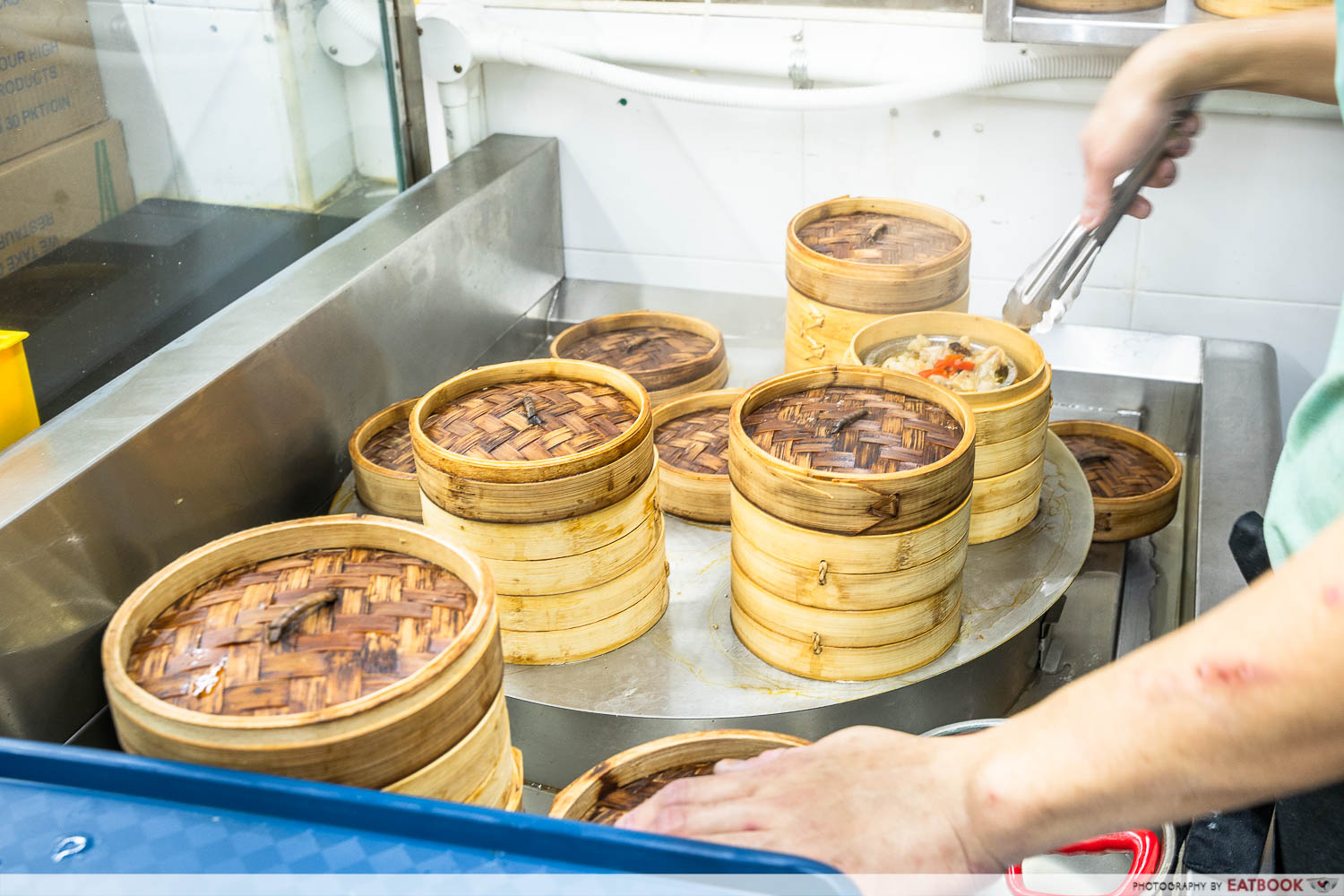 This dish, along with a handful of their other dim sum, is steamed and served in bamboo steamer baskets.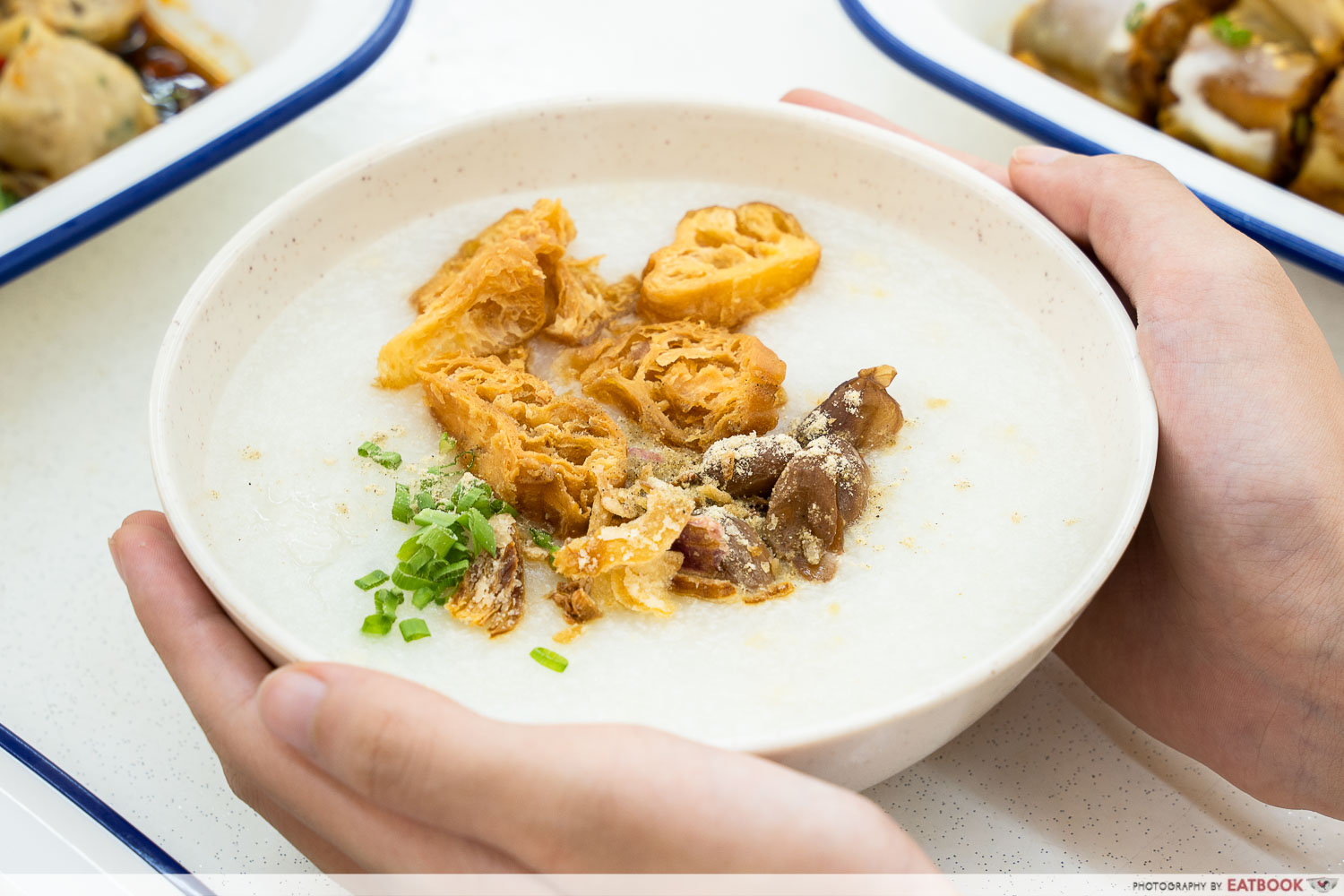 If you find yourself particularly hungry, their Pork Congee ($3.20) will do just the trick and fill you up.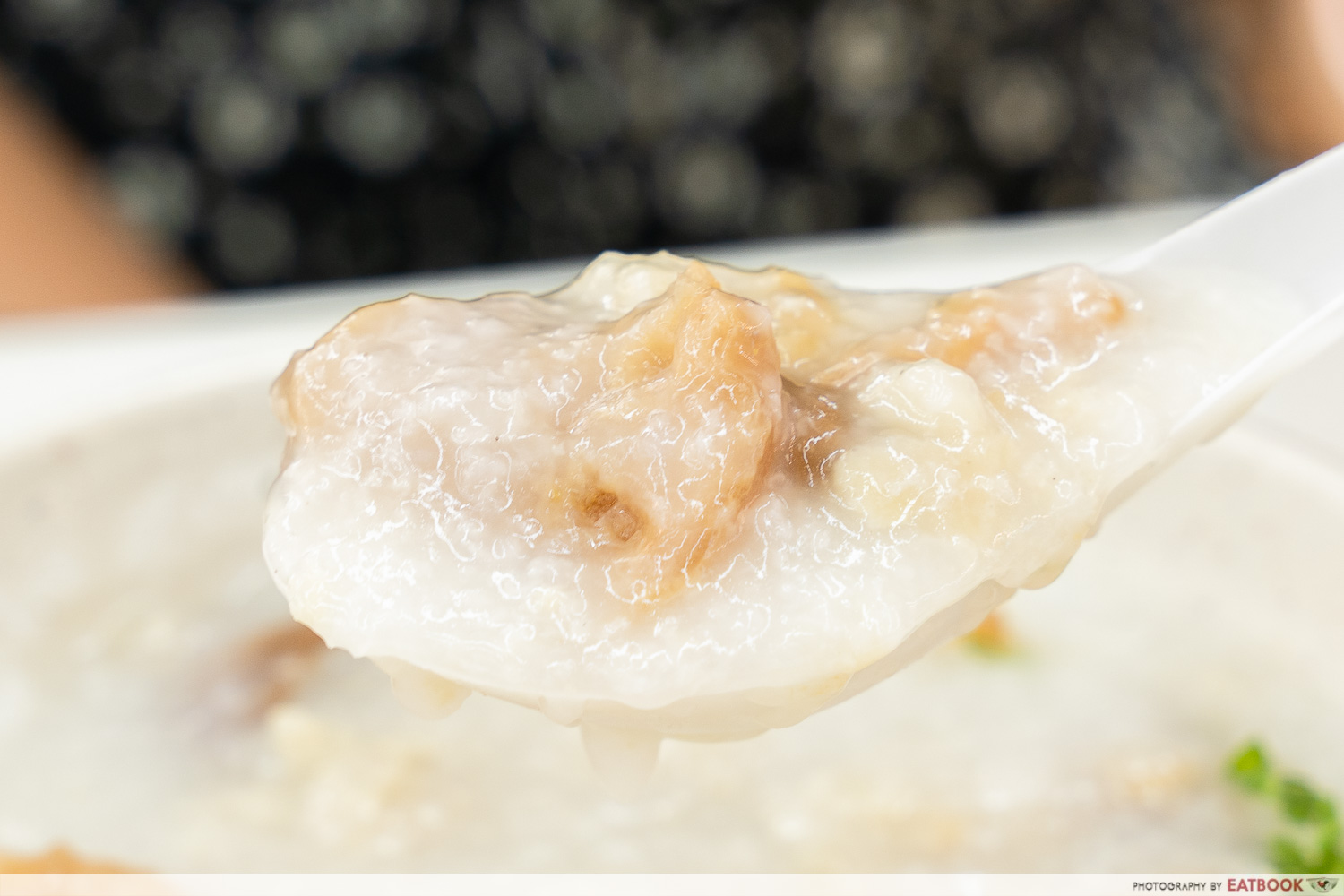 Garnished with pieces of crispy you tiao, peanut, and spring onions, and with plentiful shreds of pork in each scoop of thick congee, this dish is definitely comfort in a bowl.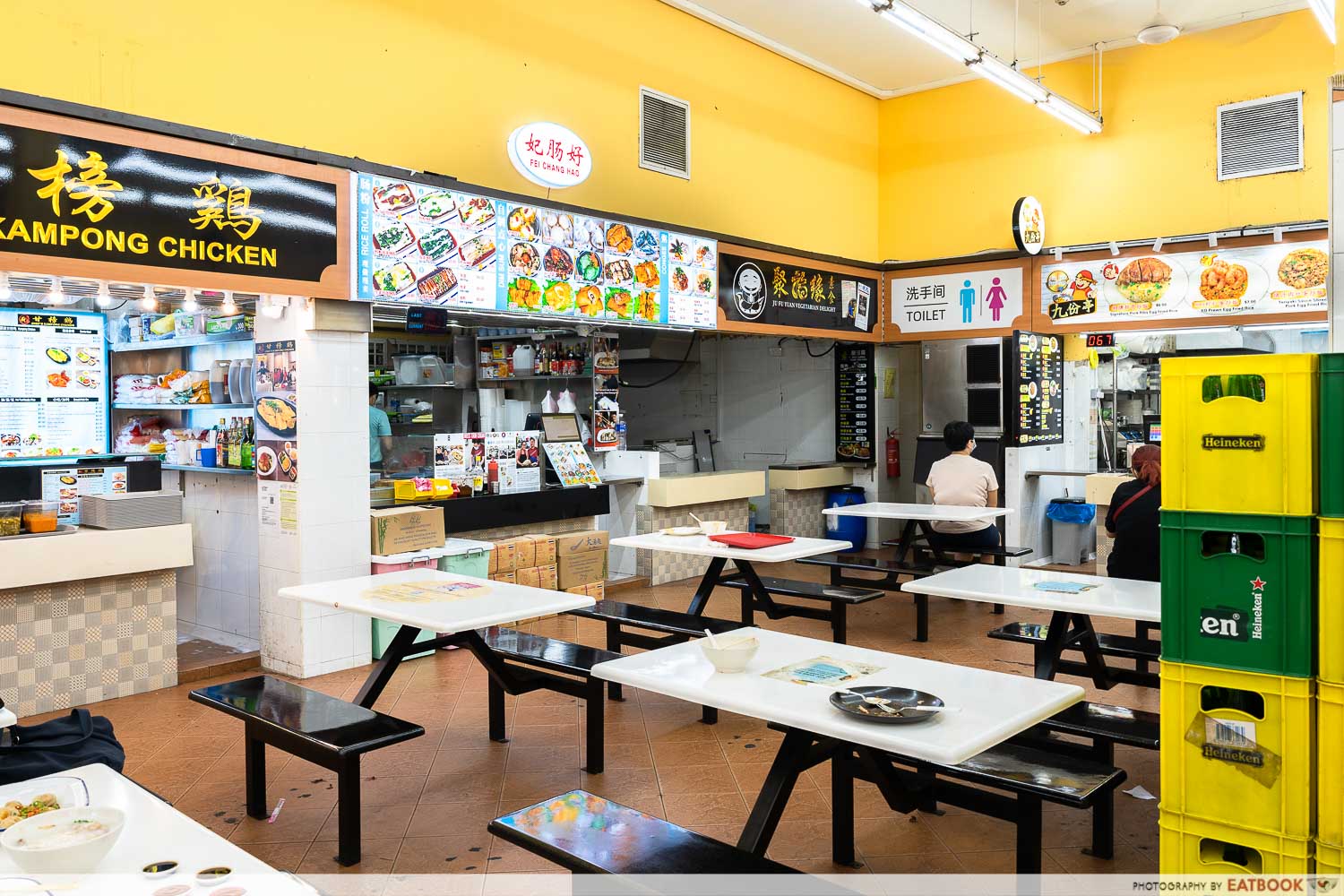 If reading about Fei Chang Hao's silky smooth chee cheong fun is enough to make you drool, be sure to pay them a visit at Food Haven Coffeeshop, which is a four-minute walk from Kallang MRT Station. 
For more ribboned chee cheong fun, check out our Chef Leung's Authentic Hand-milled Rice Noodle Rolls Review. Do also check out our Xiang Gang Xin Kou Wei review for handmade chee cheong fun by a HK chef.  
Xiang Gang Xin Kou Wei Review: Handmade Chee Cheong Fun By Hong Kong Chef Near Paya Lebar
Address: 5 Upper Boon Keng Road, #01-22, Food Haven Coffeeshop, Singapore 380005
Opening hours: Daily 6.30am to 9pm
Tel: 8321 1405
Website
Fei Chang Hao is not a halal-certified eatery. 
Photos taken by Zu Yi Kong.