Free durians in Singapore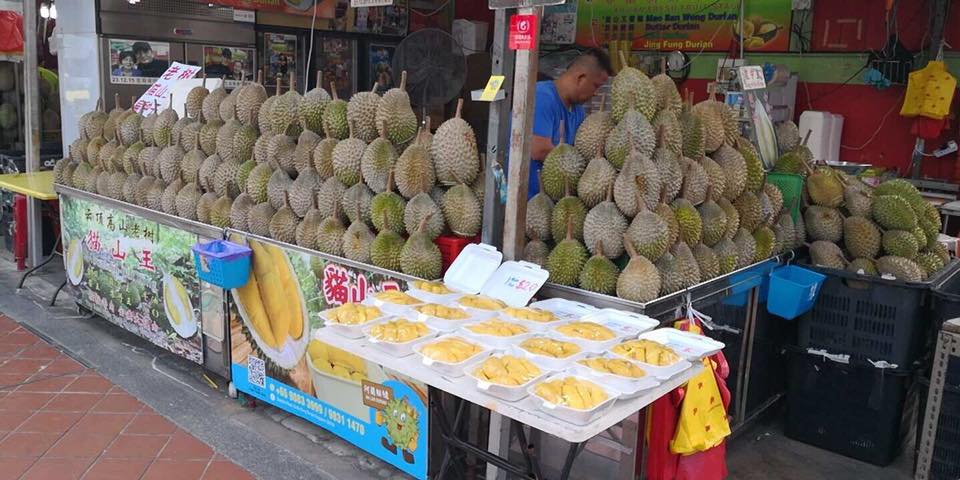 Image credit: Ah Lan Fresh Fruits Stall's Facebook page
According to a The New Paper report, at least two durian stalls were seen giving out free durians since Monday.

Owner of Ah Lan Fresh Fruits Stall at Balestier Road, Madame Lee Chiew Lan, will be giving out 300kg worth of durians such as Red Prawn, D24, and Golden Phoenix every day until tomorrow. Madame Lee, who has run the stall for decades, wants to give the durians out as a form of thanking her customers.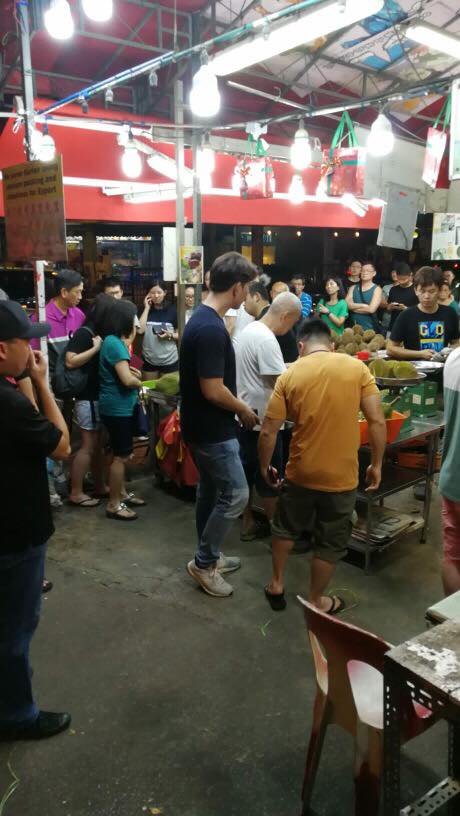 Image credit: Ah Lan Fresh Fruits Stall
Sam Fruit Trading in Tampines was also seen giving out free durians on Monday. More than 500 people showed up during the giveaway with 1,300kg of durians given out over two hours.
While the durians were only intended for elderly people aged 60 and above, younger people also joined the queue. Owner Chan Chee Ning plans to distribute free durians to the elderly next Monday again.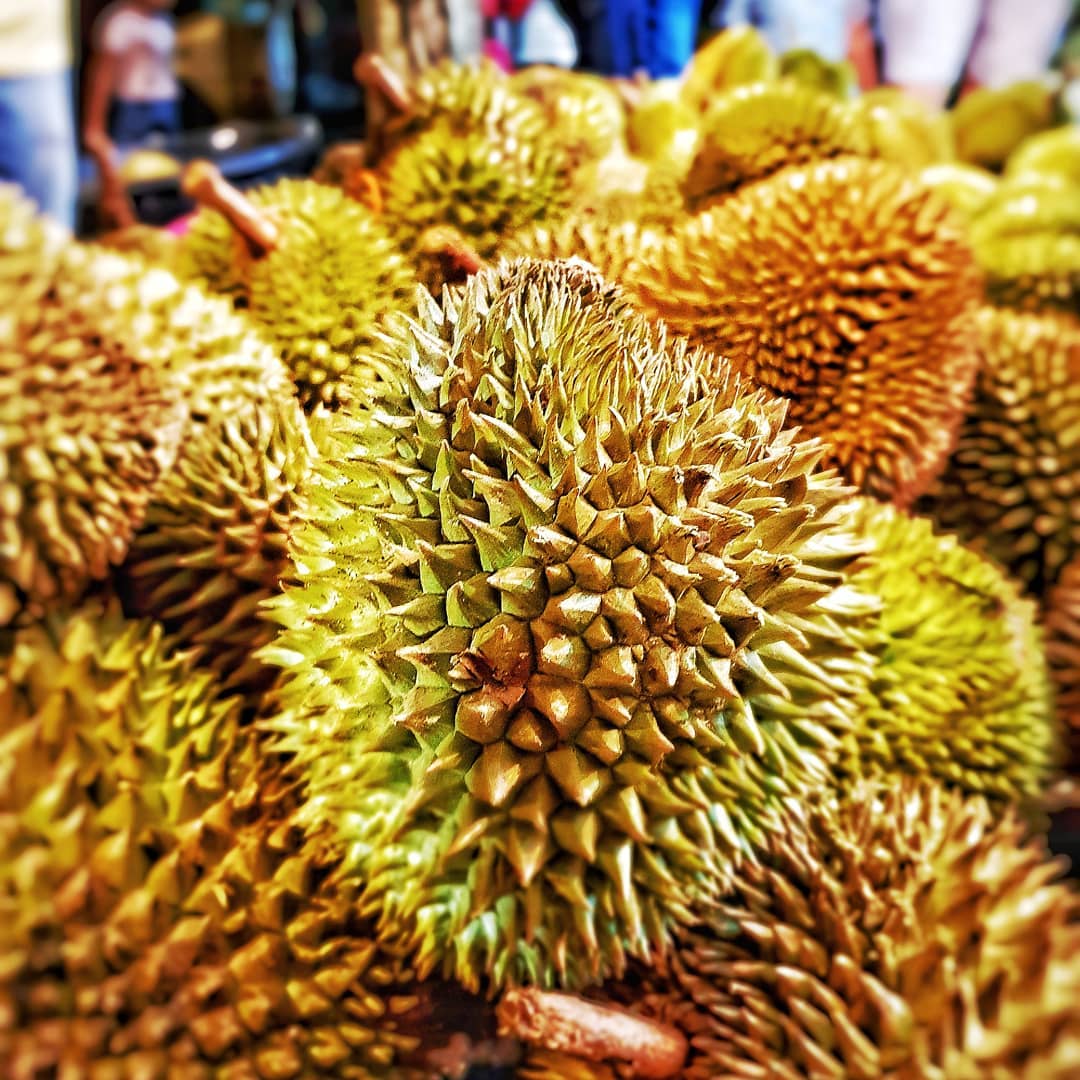 Image credit: timlow2002
The hot weather in Malaysia, the main source of durian to Singapore, has caused durian prices to plunge dramatically. Durian sellers have attributed the combination of rain and sun to cause the durians to ripen and drop faster. The Mao Shan Wang variety is currently selling at $12 to $15 per kg, down from its usual price of $28 to $35 per kg.

The oversupply has even caused some sellers to throw away additional durians as they are unable to sell them. According to The Straits Times, durian supplier and seller Mr Tan See Cheng of Deluxe (SG) has been selling his durians at a loss due to the oversupply of durians. He attributed it to a sudden spike in stocks, which have been coming in since the start of July.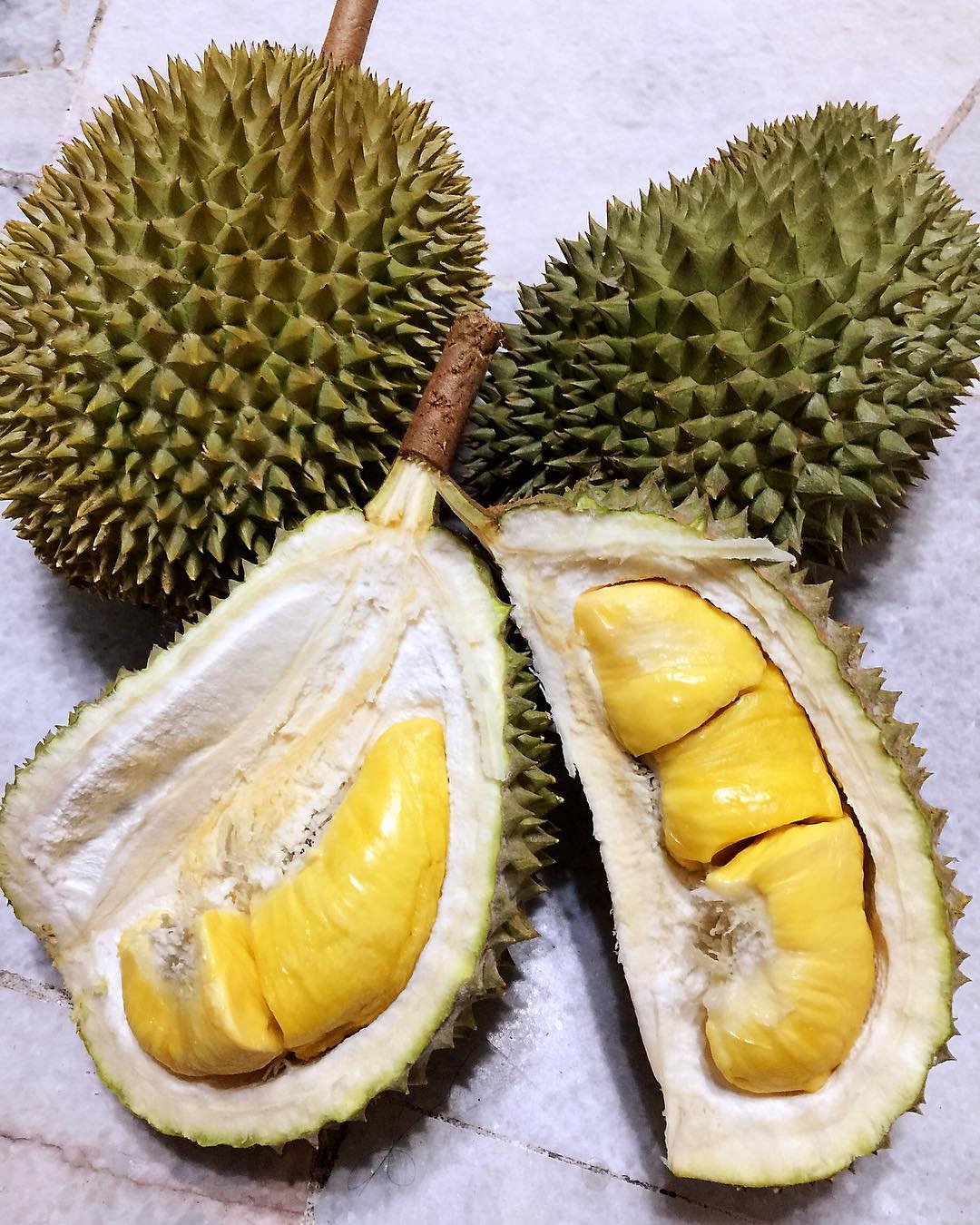 Image credit: tuan929
The main durian seasons are from early March to mid-April, mid-May to early July, and late August to early October. So be sure to grab them during their peak seasons – and drink lots of water while you're at it.

While the thought of free durians sound exciting, waiting in line with 500 other people seems like too much of a hassle, especially when they're meant for the elderly. Looking to get your durian fix after reading this article? Check out our list of affordable roadside durian stalls and also the latest must-try durian dish in Singapore, the Ya Kun Kaya Durian Toast.
Kaya Durian Toast From Ya Kun Is The Latest Must-Try Durian Dish In Singapore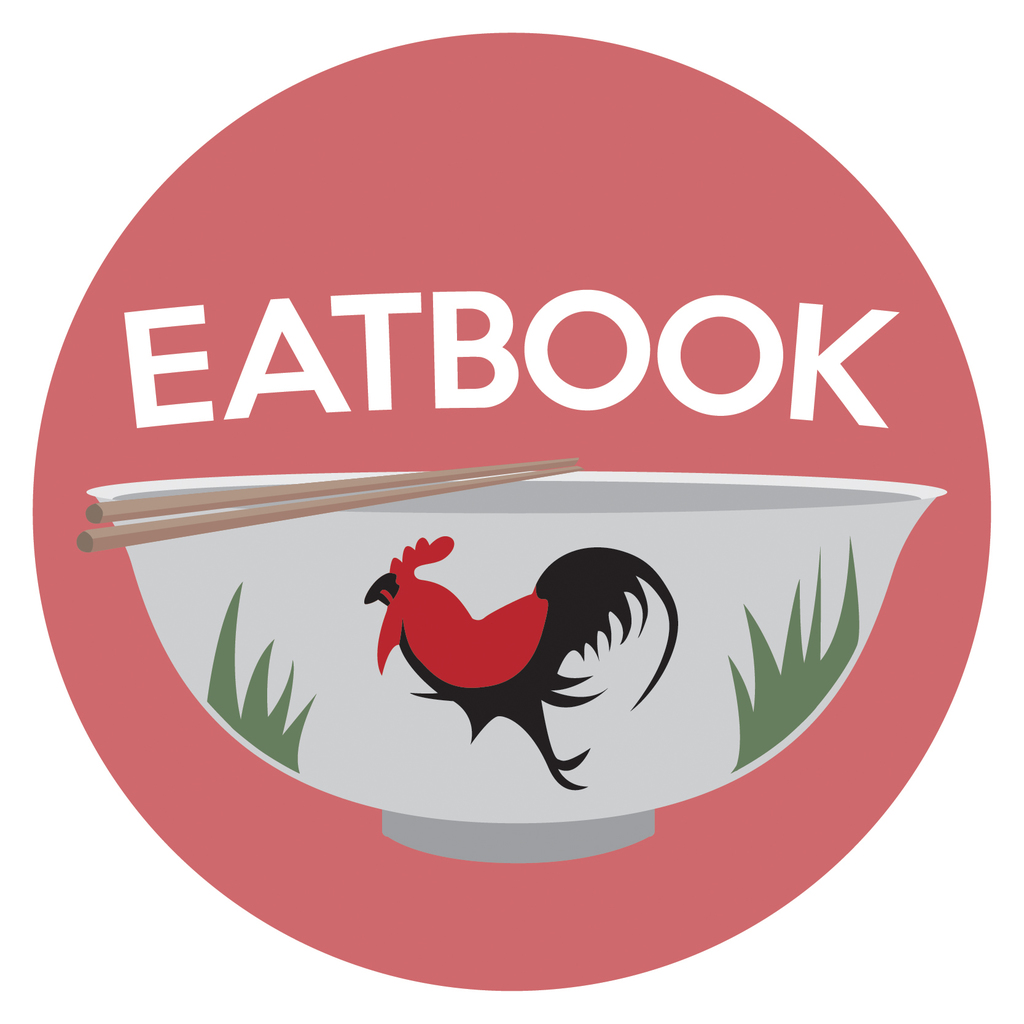 Drop us your email so you won't miss the latest news.