---
Giant meat platters at your next meat-up
---
I support sharing food with friends as a social activity in theory, but in practice, I'm too protective over the food on my plate to offer a bite. But with these platters that weigh a couple of kilos or more, I suppose I won't mind splitting a meal. Meat lovers, call your squad down to feast on these 10 giant meat platters for a monstrously good time.
---
1. Chops Grill & Sides
---
Chops! XXL Platter ($59.90) by Chops Grill & Sides comes with two trays loaded with a hefty 3kg worth of food, including six meats and ten sides. Each platter feeds six to eight people. The flavourful grilled cajun chicken, succulent Australian grain-fed ribeye steak, and pan-fried Norwegian salmon are standouts among the selection of meats.
Address: 727 Ang Mo Kio Avenue 6, Broadway Coffeeshop, Singapore 560727
Opening hours: Daily 11am to 10pm
Website
---
2. Wicked Grill
---
Wicked Grill may soon be your holy grill. Three slabs of 200g Australian striploin steaks are served on their Regular Platter ($49.80+ for three to four people), which already makes this rather value for money. Add to that three slabs of grilled chicken, three dory fillets, spicy wing drumlets, plus a mountain of fries and onion rings, and you'll get an immensely satisfying meal. There's also a Premium Platter ($69.80++) that has an additional half rack of St. Louis pork ribs. If steak is your one true love, visit the restaurant on weekends for their Steak Buffet ($29.80).
Address: 306 Tanjong Katong Road, Singapore 437089
Opening hours: Mon-Fri 5pm to 11:30pm, Sat-Sun 11am to 3pm, 5pm to 11:30pm
Tel: 6247 7803
Website
---
3. FYR Cycene Ond Drinc
---
FYR Cycene Ond Drinc has a variety of platters with different combinations of meat. The most affordable option is one with Baby Back Lamb Ribs, Ribeye, and Pork Collar ($68++), meant to be shared among two to three people. For passionate meat lovers, the monstrous The Caveman Supper ($150++) is sure to be met with a chorus of wows when served, especially when it comes with a spectacular tableside blowtorching show. It includes six types of meat and roasted vegetables. We particularly like the bone marrow with tender melting flesh, and deep-fried tripe.
Address: 19 Boon Tat Street, Singapore 069619
Opening hours: Mon-Thur 11:30am to 2:30pm, 6pm to 11pm, Fri 11:30am to 2:30pm, 6pm to 12am, Fri 11:30am to 2:30pm, 6pm to 11pm
Tel: 6221 3703
Website
Menu
---
4. Hungry Heroes
---
Here's a comforting thought: even Superman has probably experienced an inopportune, embarrassingly loud stomach growl before. There's no better place for him to get some grub than at Hungry Heroes, which looks like it could be the Singapore HQ for familiar comic book heroes. Fuel up on Nice To Meat You ($56+), which is a platter of sirloin, chicken leg, pulled pork, and pork ribs best for teams of three to four. The Steakout ($108+) should feed bigger parties well.
Check out more film or tv-themed cafes where you can dine with your favourite characters.
Address: 33 Tessensohn Road, Singapore 217656
Opening hours: Tue-Fri 4pm to 11pm,  Sat-Sun 11am to 11pm (last order 9:45pm)
Tel: 6295 5401
Website  
---
5. Charco's Chicken and Grill

---
Head to Charco's Chicken and Grill for a feast that's easy on the wallet. Their most extensive platter, Mega Platter ($73.50), is relatively affordable and includes beef ribs, lamb ribs, and lamb chops among other meats and sides. If you feel like having a simple meal, this halal-certified stall also does some flavourful Portuguese chicken ($7.40 for a quarter, $10.40 for half a chicken).
Address: 608 Ang Mo Kio Avenue 5, #01-2771, Singapore 560608
Opening hours: Daily 11am to 10pm
Tel: 6455 3711
Website
---
6. Morganfield's
---
Morganfield's meaty and glossy slabs of ribs are genuinely drool-worthy. They offer three platters starting from $98.90++ for The Carnivore platter. This comes with a full slab of ribs and half a chicken to be shared among three or four. If you're a ribs fanatic, get three half-slabs of ribs on Morgan's Rib Sampl3R ($122.90++). Choose from classic hickory BBQ ribs, garlic BBQ spare ribs, spicy Asian BBQ spare ribs or smoked peppercorn spare ribs. The meat is fall-off-the-bone tender and extremely juicy.
Address: 1 Vista Exchange Green, #02-23, The Star Vista, Singapore 138617
Opening hours: Sun-Thur 11am to 11pm, Fri-Sat 11am to 12am
Tel: 6694 3635
Website
Menu
Full list of outlets
---
7. Dallas Restaurant

---
Serving American food in large portions, Dallas Restaurant is a place for comfort fare that satisfies both your taste buds and appetite. The larger portion of their signature Meat Platter ($70++ for two people, $130++ for four people) has four grilled lamb cutlets best paired with the accompanying side of sweetened mint jello, a full slab of tangy berry-glazed pork ribs, half a roasted chicken, and a whopping 300g prime rib steak. An unassuming star is hidden under all that meat – skin-on potato chunks twice-cooked in beef fat drippings. These are fragrant and crisp with a fluffy centre. Dallas also has an Unlimited Prime Rib Steak Buffet ($45++) on weekends.
Address: 3 Temasek Boulevard, #03-302/303, Suntec City Sky Garden Suntec Tower 5, Singapore 038983
Opening hours: Mon-Wed 11:30am to 12am, Thur-Fri 11:30am to 1am, Sat-Sun 11:30am to 12am
Tel: 6333 4068
Website
Menu
---
8. Mela Food Junction

---
Mela Food Junction's Platter ($120 for four people, additional serving +$30) is said to feed four mouths, but we reckon it'll leave at least six bellies satisfied. The platter comes with four types of meat, three types of seafood, and cajun fries and mesclun salad as sides. Remember to place a pre-order for your platter at least two days in advance via Whatsapp, and check their Facebook page for their opening hours for the day.
Address: 31 Commonwealth Crescent, #02-66, Commonwealth Crescent Market, 149644
Tel: 9099 0809
Website
---
9. Shelter in the Woods
---
In addition to paying a visit for the charming Parisian vibes Shelter in the Woods exudes, give their rotisserie a try. Share a Mixed Meat Platter ($118++ for two to three people) to sample the restaurant's roasted ribeye steak, spotlight-stealing baby chicken, and rack of Australian lamb. The head chef has decades of experience in Michelin restaurants across Europe so you'll be in for some delicious food.
Address: 22 Greenwood Avenue, Singapore 289218
Opening hours: Mon 6pm to 10pm, Wed-Thur 6pm to 10pm, Fri 6pm to 12am, Sat 11am to 2:30pm, 6pm to 12am, Sun 11am to 2:30pm, 6pm to 10pm
Tel: 6466 6225
Website
Menu
---
10. Brozeit
---
For something besides the usual roasts, Brozeit's Brozeit Platter ($98++ for four to five people) is one to consider. The star of this platter is the pork knuckle with its crackling skin and meat so tender you can pull it apart with forks. It is served with honey Bavarian pork ribs, a selection of sausages, and two sides of your choice. Wash down the meats with a mug or two of German beer!
Address: 313 Orchard Road, #01-27, Discovery Walk at 313@Somerset, Singapore 238895
Opening hours: Mon-Thur 11:30am to 12am, Fri 11:30am to 1am, Sat 10am to 1am, Sun 10am to 12am
Tel: 6834 4038
Website
Menu
Full list of outlets
---
Missing out on these giant meat platters would be a miss-steak
---
If that carnivorous appetite is calling, head down to one of these places for a platter ASAP. Let us know where you satisfy your meat cravings in the comments below.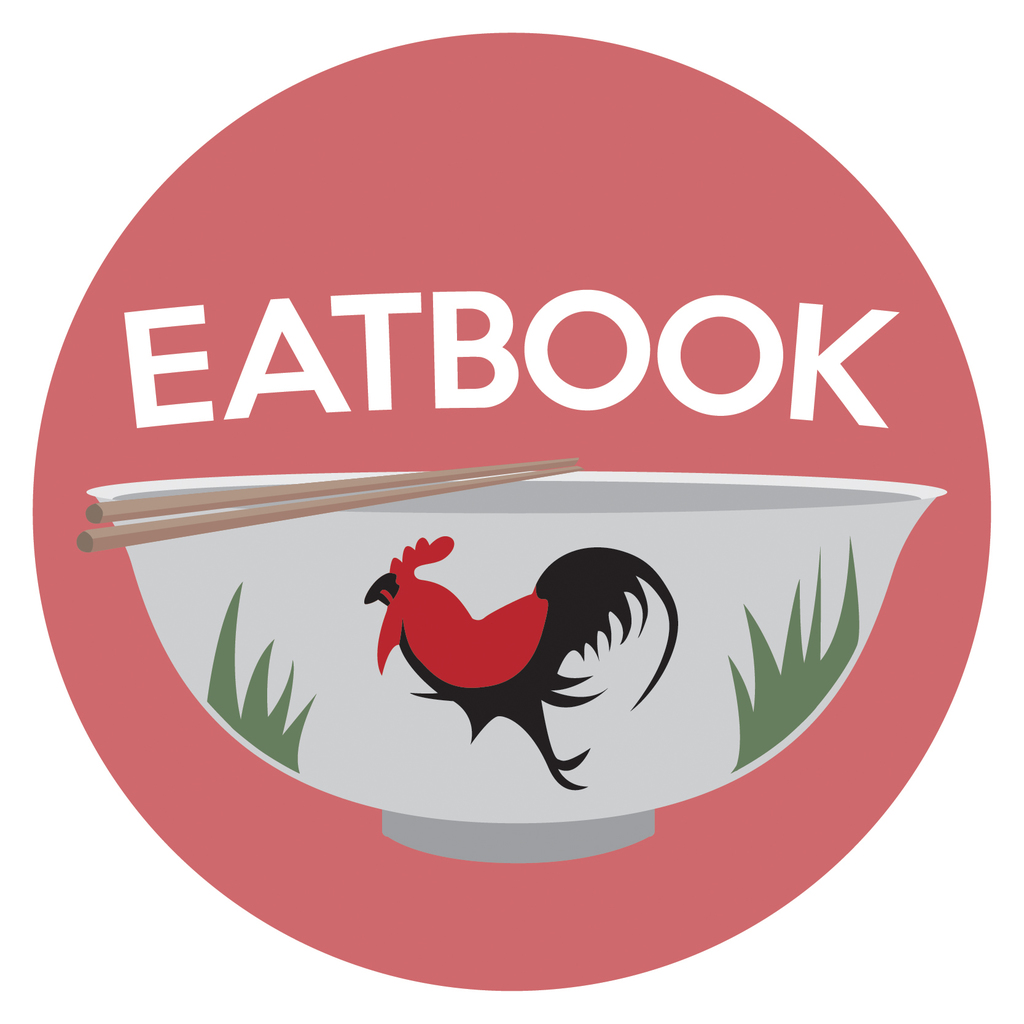 Drop us your email so you won't miss the latest news.