---
One last order at Golden Shoe Food Centre
---
It's 12pm. You work in the CBD and food options are aplenty. But payday is two weeks away, and you're skint. If you work in Raffles Place, Golden Shoe Food Centre can save you from being labelled a pantry thief or going on a full-fledged maggi mee diet. But there is talk that the building is slated to be shut down for redevelopment in a few months, and not all hawkers will wait the four years out. Here's our hit-list of must-eats here before it's too late!
---
1. Golden Nur
---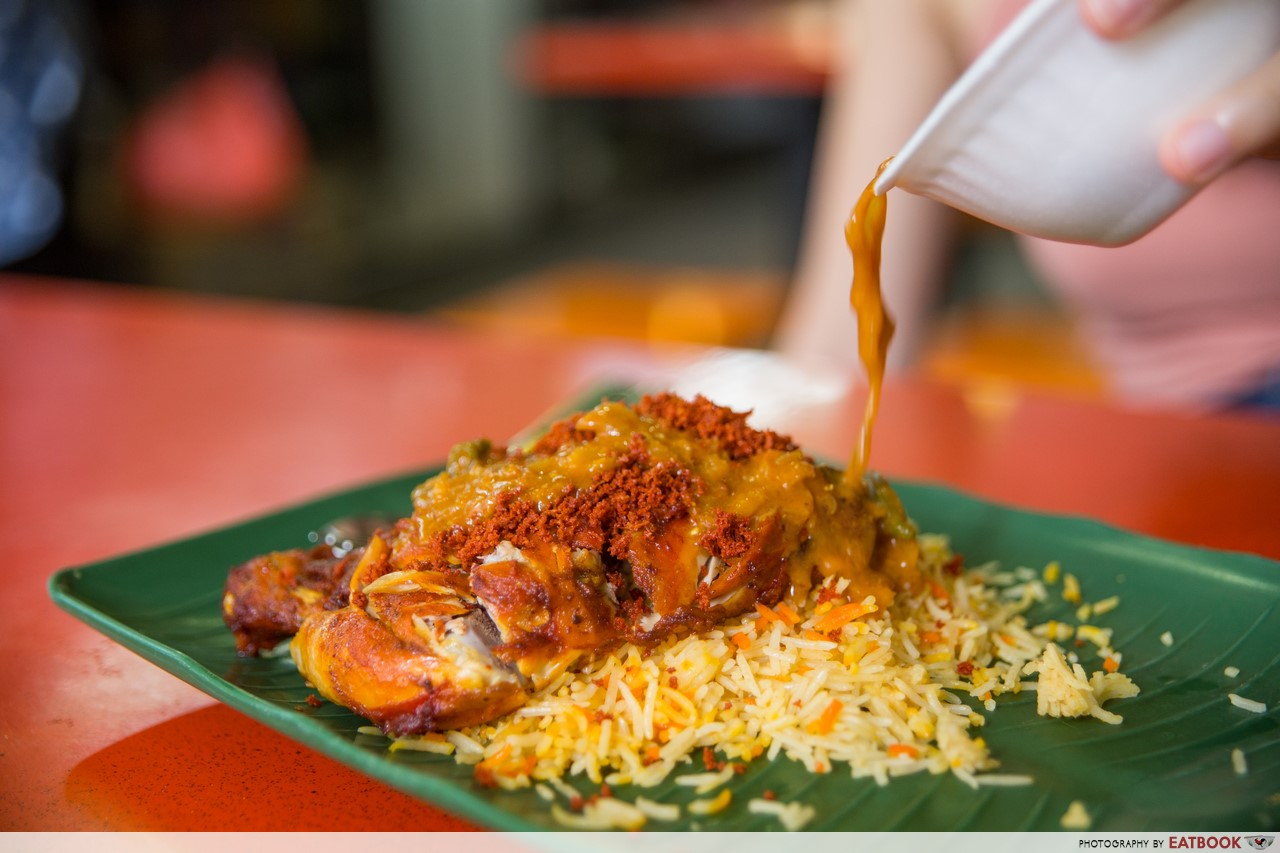 Nasi biryani and ayam penyet belong together. Golden Nur's winding lunch queues can vouch for that, double confirmed by the fact that they run out by 2pm every day. The long-grained rice in their fried chicken biryani ($5) is wonderfully aromatic, but the star is the fork-tender crispy chicken crowning the rice. Crumbs courtesy of their "magic powder" – deep fried corn flour and tomato puree – that's drenched in curry for that extra kick.
Unit number: #02-02
Opening hours: Mon-Fri 7am to 7pm, or until everything is sold out.
Biryani is served from 11am onwards.
---
2. Transit Market Clay Pot Rice & Noodles
---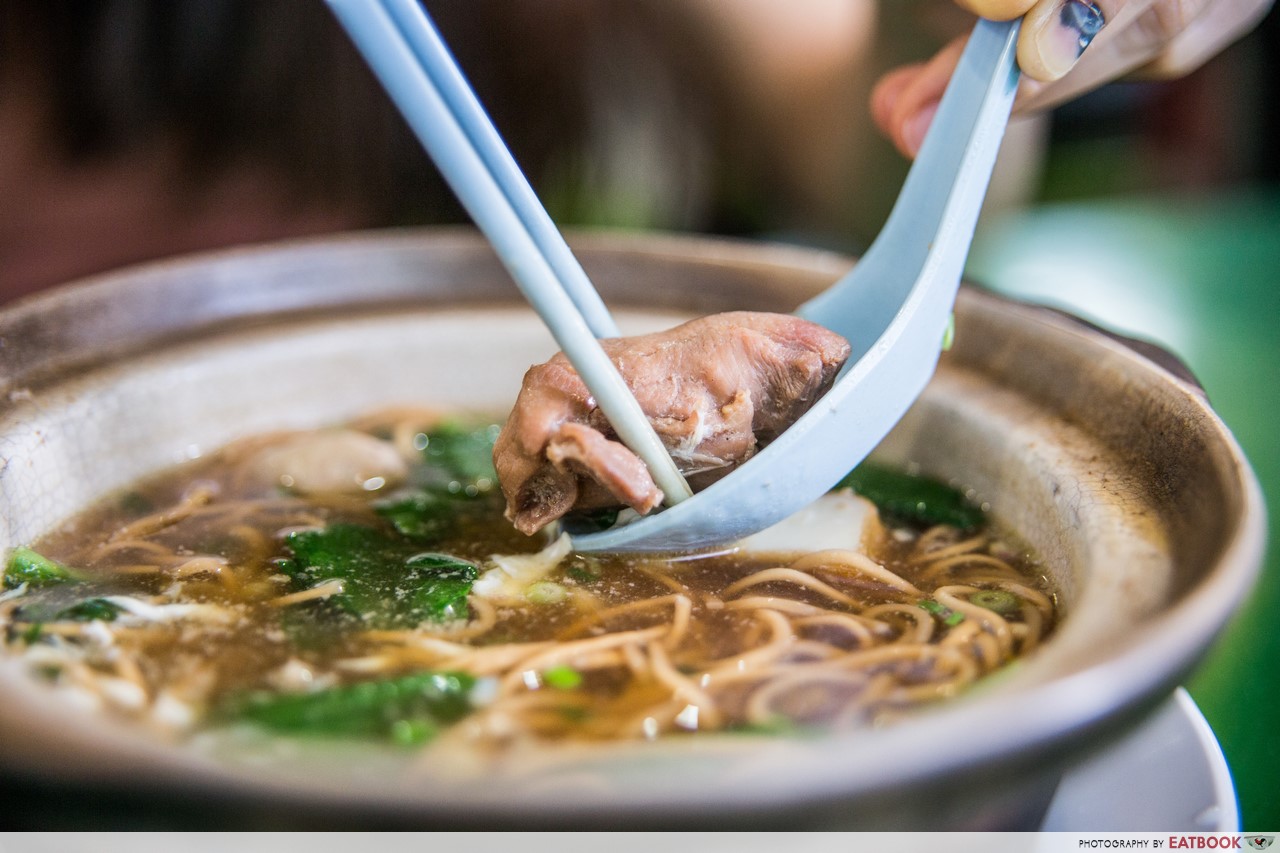 I'm writing this on a rainy day, and there's no dish I want more right now than this piping hot clay pot ee mee ($4) from Transit Market. The distinctive ee mee flavour shines through, though the broth is a little saltier than I'd have liked. Noodles are firm, and it's packed with  ingredients such as fish cake, meatballs and chunks of chicken. A hefty one-pot wonder.  
Unit number: #03-13
Opening hours: Mon-Fri 11am to 2pm
---
3. Wei Nan Wang Lor Mee
---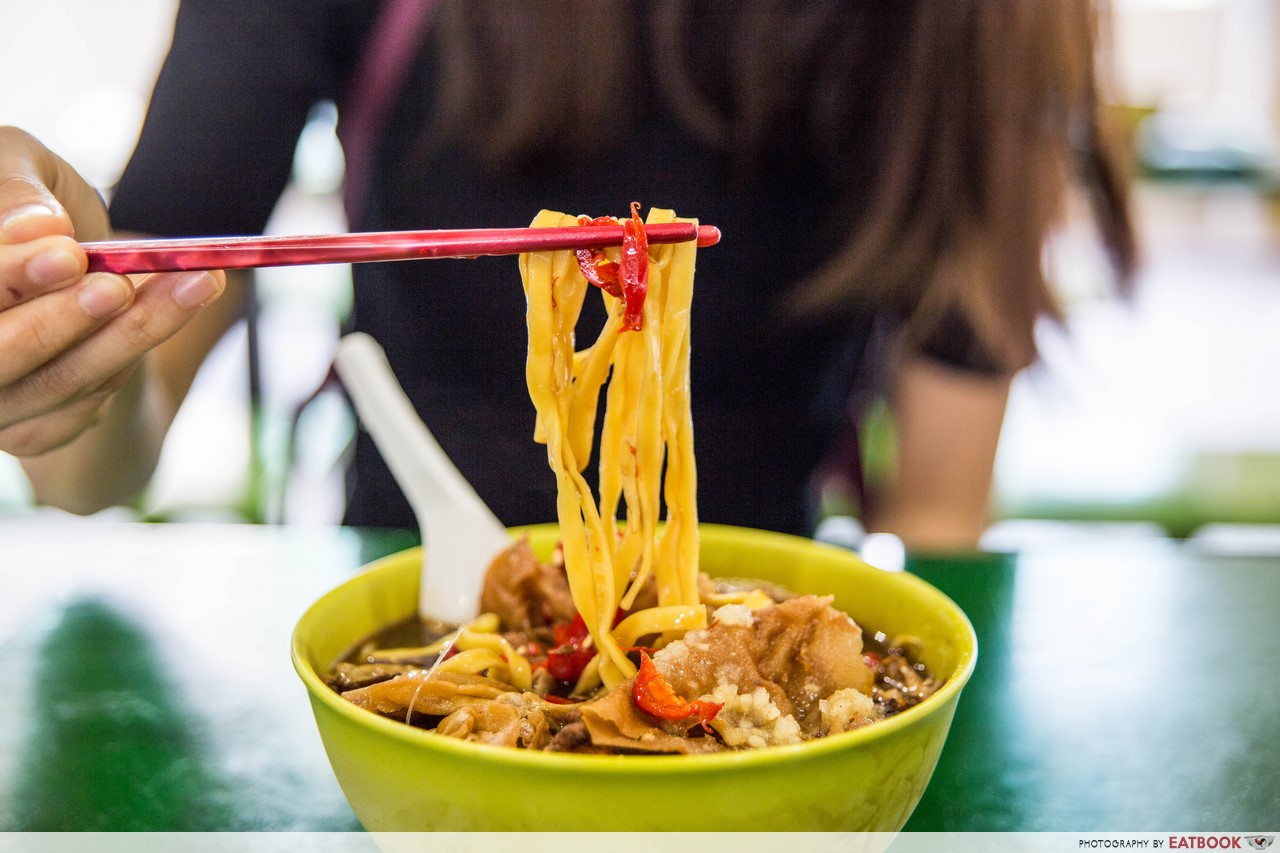 If nostalgia had a taste, this bowl of lor mee ($3) would be it. Think lor mee and a sticky, starchy gravy comes to mind, but lor mee at Wei Nan Wang has been toned down to minimal stickiness, though it was slightly sour. A bowl is filled to the brim with a smorgasbord of ingredients – tau kee, fried wanton, handmade ngoh hiang, braised meat, chilli, and fish skin. This is comfort food of the highest order.
Unit number: #03-03
Opening hours: Mon-Fri 10:30am to 3pm
---
4. Market Street Long House
---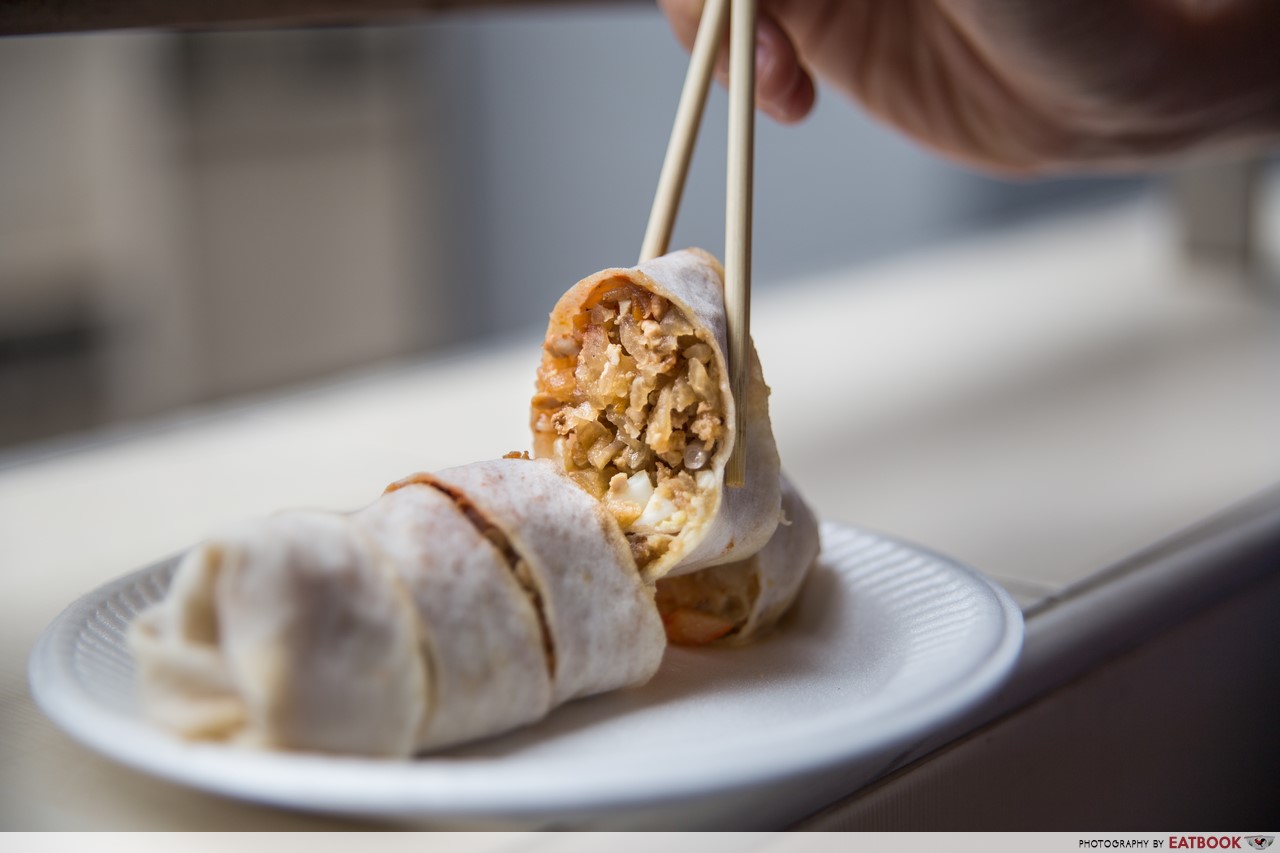 In the battle of the wraps, popiah wins hands-down for me. Market Street Long House's recipe is almost half a century old, and popiahs go at $1.40 each. Juicy stewed turnip, egg, beansprouts, prawns, and chilli paste are wrapped in paper-thin popiah skin. They are not as generous with the sauce, but this guarantees the popiah won't turn soggy and fall apart upon being picked up. Sadly, the stall owners are retiring for good after Golden Shoe shuts down.
Unit number: #03-02
Opening hours: Mon-Fri 8am to 2:30pm
---
5. Johnson Western Food

---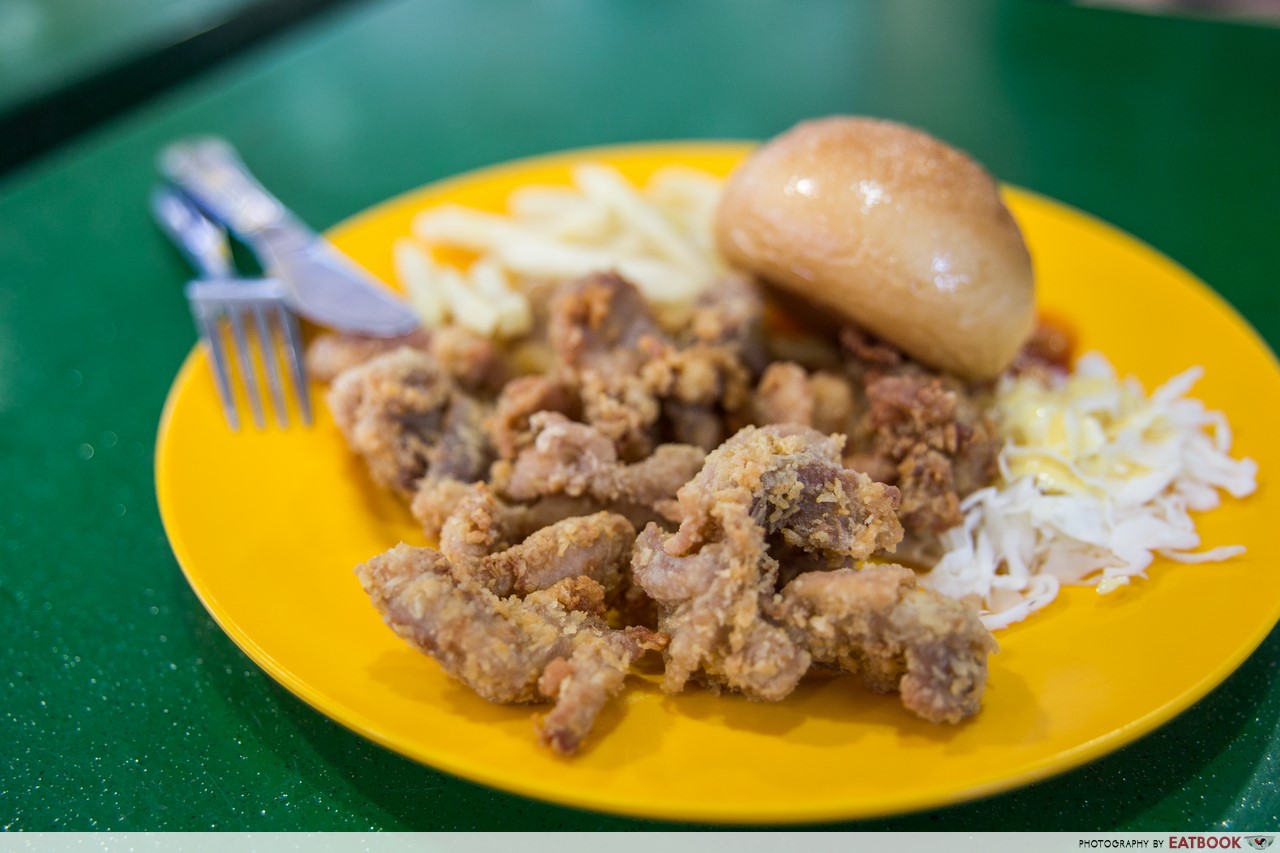 For the kid in me, happiness comes in the form of a fluffy fried bread bun, breaded chicken, and brandless ketchup packets. I consider myself an expert in this field, and Johnson's chicken cutlet ($4.50) certainly meets the mark. All meats are marinated and tenderised the night before, giving an extra oomph flavour-wise. The creamy slaw was the perfect foil to this crispy fried chicken thigh – my only grumble was with the bun that tasted slightly stale.
Unit number: #03-08
Opening hours: Mon-Fri 11am to 3pm
---
6. Tiong Bahru Wanton Mee
---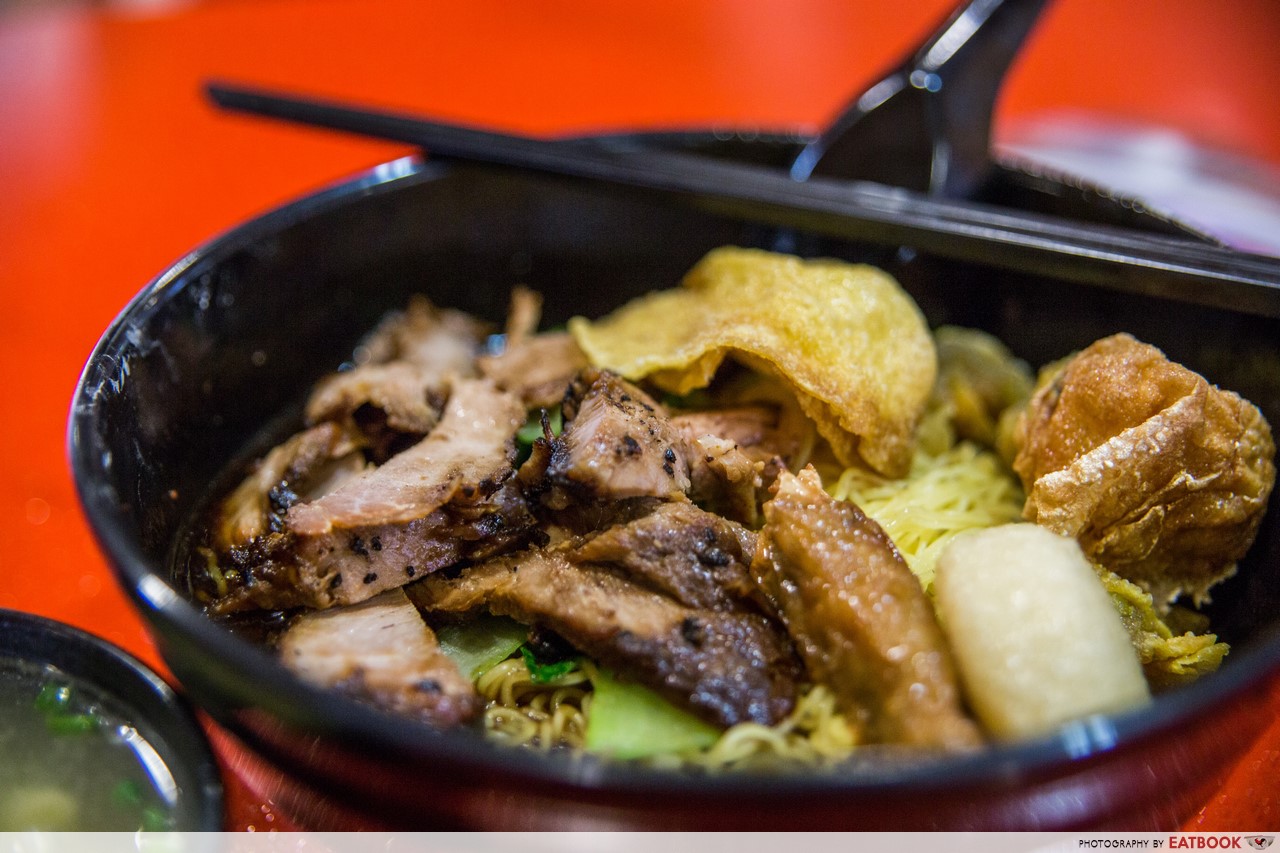 I up-sized my wanton mee ($3) for an extra $2 #forthegram, and was treated to this huge portion full of fried wantons, ngoh hiang, fish cakes, a monstrous helping of noodles and caramelised cuts of char siew roasted in-house. Noodles are firm, springy, and coated in a savoury sauce that's a little thicker than regular soya sauce. You'll come for the great value, but stay for the deliciously charred, smoky char siew.
Unit number: #02-32
Opening hours: Mon-Fri 7:30am to 3pm
---
7. Hai Yan Cold & Hot Dessert

---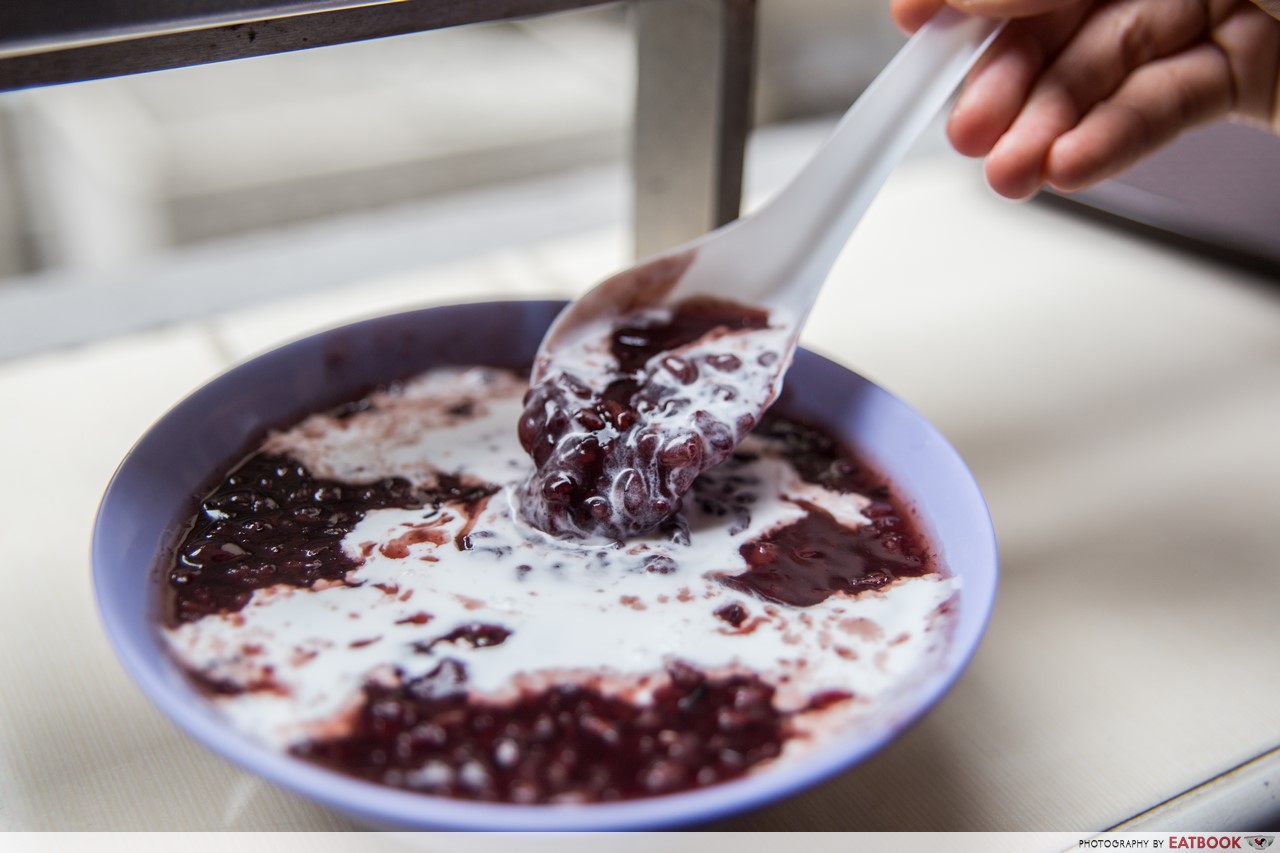 I'll skip the 'bingsu vs ice kachang' debate, because we all know old-school desserts are the bomb. Hai Yan dishes out everything from green bean soup to ice-cold cheng teng and pulut hitam with a swirl of coconut milk. When the weather tak boleh tahan, have yourself a bowl of sweet cheng teng, served with a mound of shaved ice. Hot desserts may be mixed together – two desserts are definitely better than one! Prices start at $1.
Unit number: #03-15
Opening hours: Mon-Fri 11am to 7:30pm
---
8. Say Seng Dry Mee Pok

---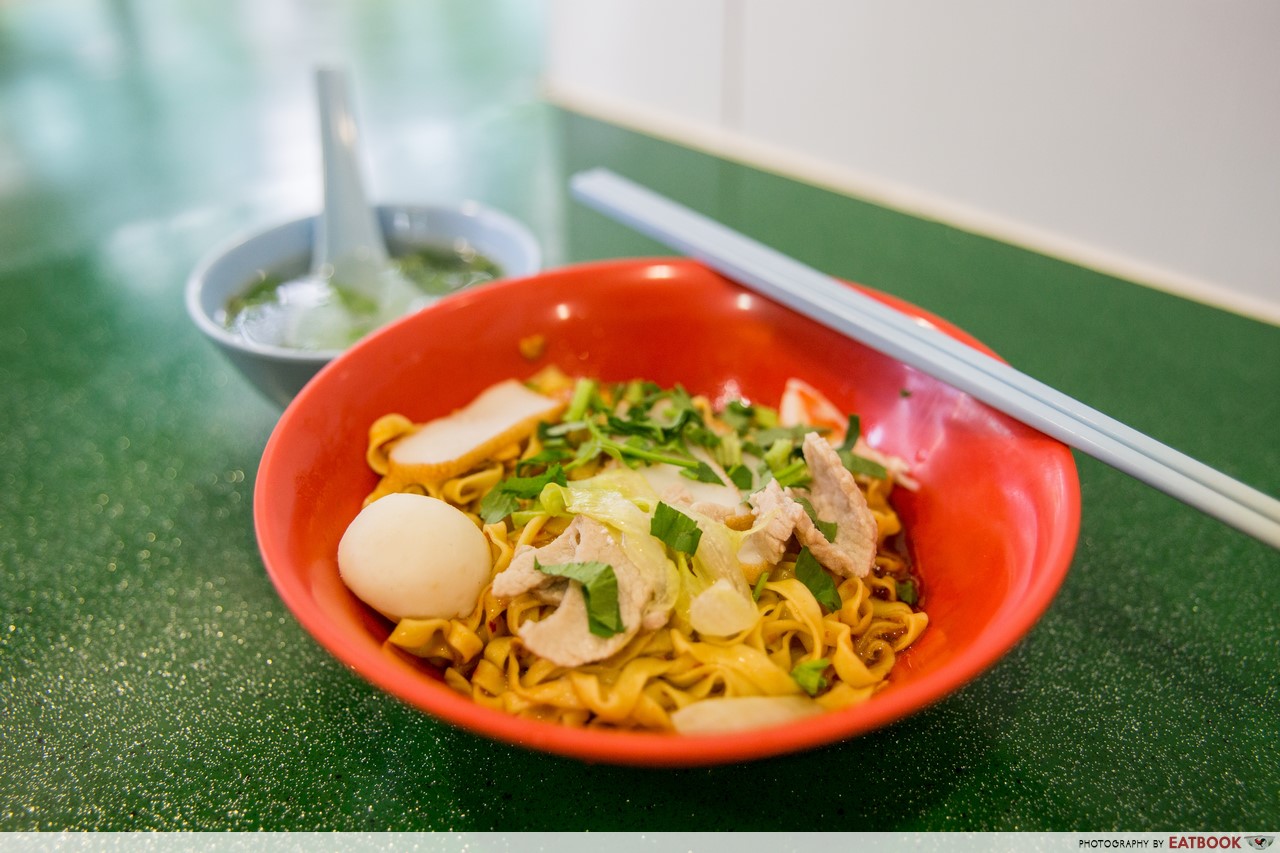 Say Seng stripped a crowd-favourite hawker dish down to basics – wide, flat mee pok tossed in vinegar, light soya sauce, and their homemade chilli. Three simple ingredients are enough to pack an oh-so-satisfying punch – its magic lies in the balanced sauce. What's more, it's only $3. Less is more, y'all.
Unit number: #03-14
Opening hours: Mon-Fri 7:30am to 2pm
---
9. Golden Shoe Nasi Lemak
---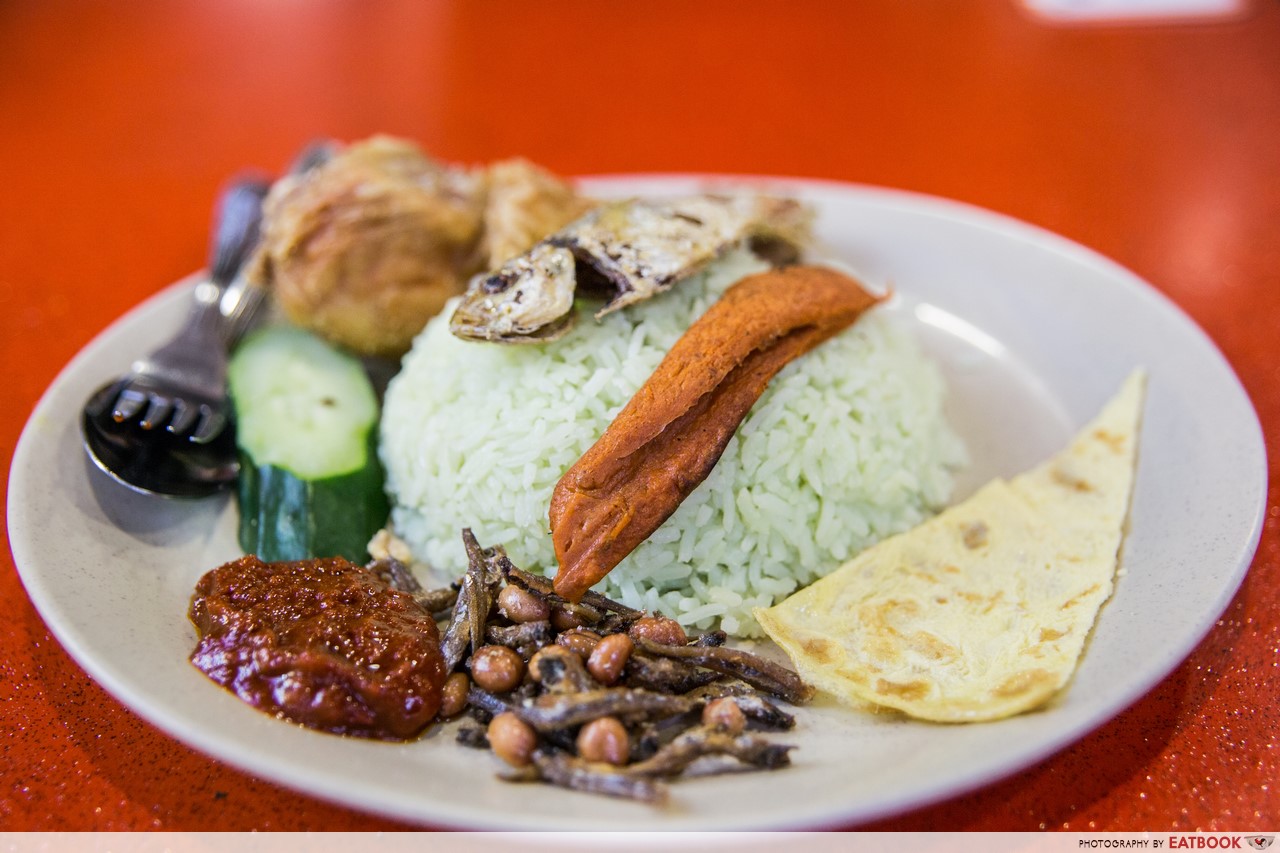 This pale green pandan-infused rice instantly won me over. These fluffy, fragrant, and freshly-prepared grains tie the ingredients together, along with a fiery sambal that's more spicy than sweet. A standard serving covers all the essentials – fried egg, ikan bilis, ikan kuning, otah, and a not-too-greasy chicken wing. And at $2.50 to $3 per plate, you'll have some change to treat yo'self to some teh tarik to wash it all down.
Unit number: #02-24
Opening hours: Mon-Fri 8:30am to 6:30pm
---
10. Ah Liang Ipoh Hor Fun
---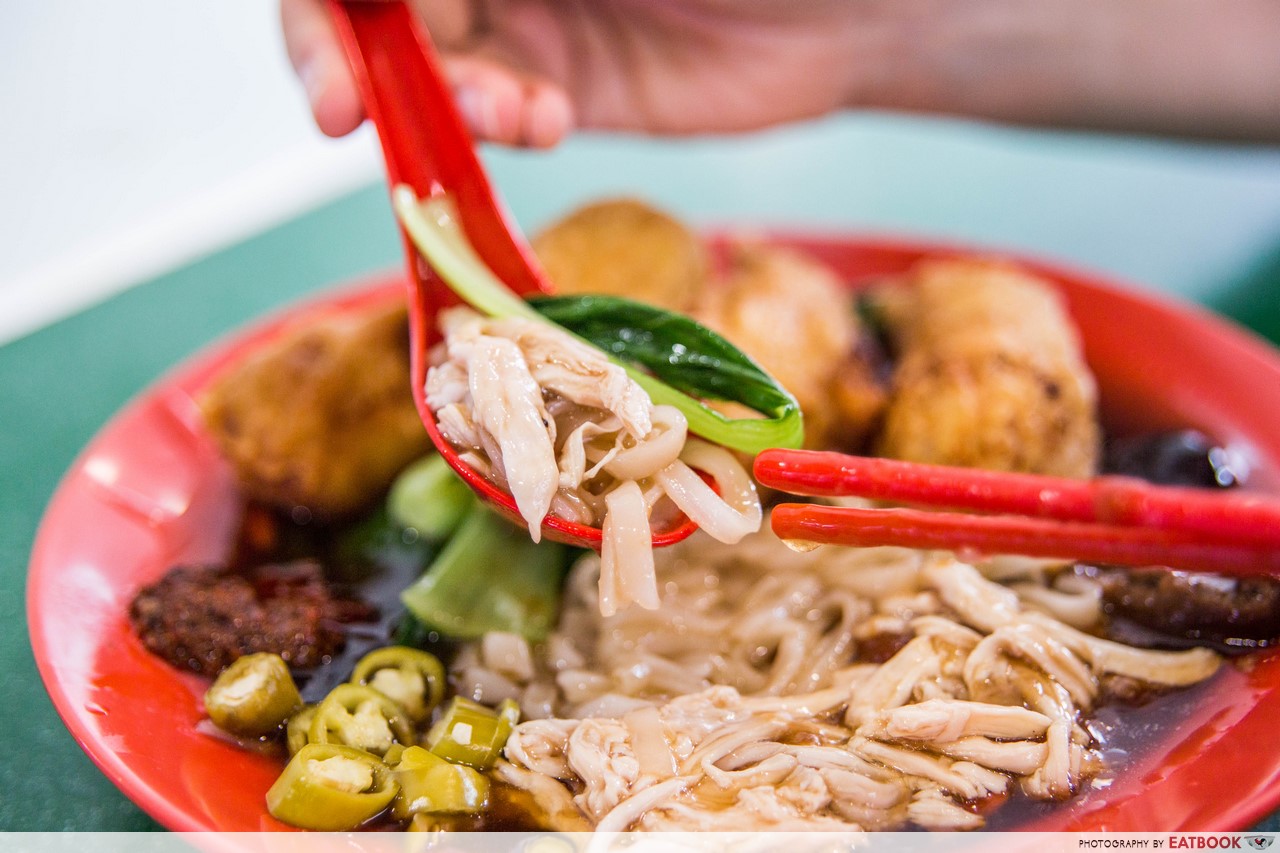 Ipoh hor fun is the slippery, skinnier cousin of the usual brown hor fun you can get at zi char stalls. Ah Liang's version features a savoury dark gravy, flavoured with sesame oil and garnished with wolfberries. Have yours with chicken, mushrooms, seafood, or handmade fish dumplings. And you can dabao a couple to munch on at work! Prices start at $3.50.
Unit number: #02-122
Opening hours: Mon-Fri 11am to 2:30pm
---
We'll miss you, Golden Shoe
---
Expect to spend no more than $5, but steel yourself for the mad lunchtime queues at Golden Shoe. Many of these hawkers won't be returning to Golden Shoe and some have taken this as an opportunity to retire, so chow your way through the hawker centre before it's too late! Let us know in the comments what's your favourite stall at Golden Shoe!
Address: 50 Market Street, Singapore 048940
Nearest MRT Station: Raffles Place