Gong Cha has travel-inspired bubble tea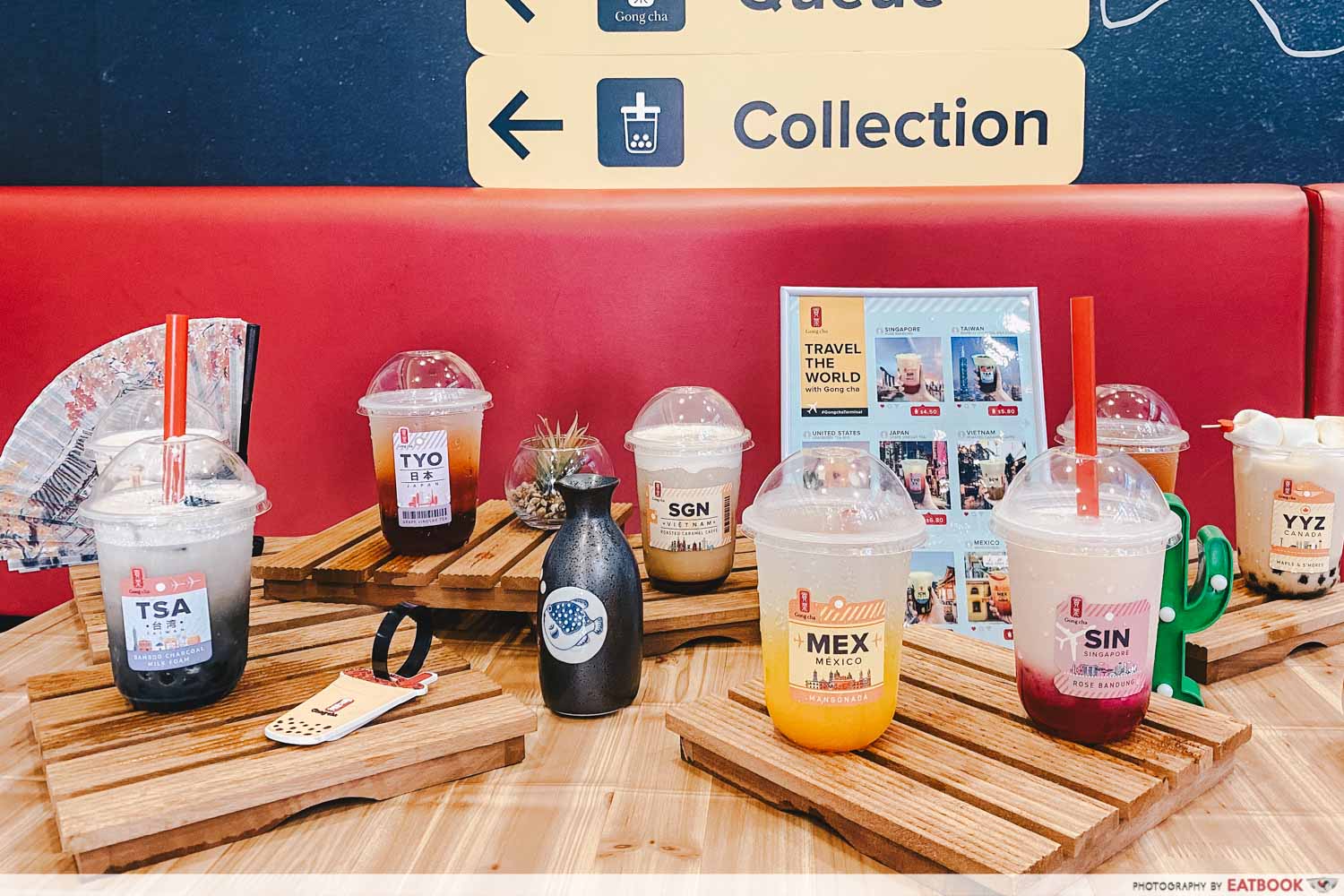 The pandemic has instilled some serious travel withdrawals in us. With that in mind, Gong Cha is set to launch a new concept store, the Gong Cha Terminal, with travel-inspired bubble tea flavours. This bubble tea series is inspired by eight different countries, and will be available from 10 April, exclusive to Gong Cha's SingPost Centre outlet.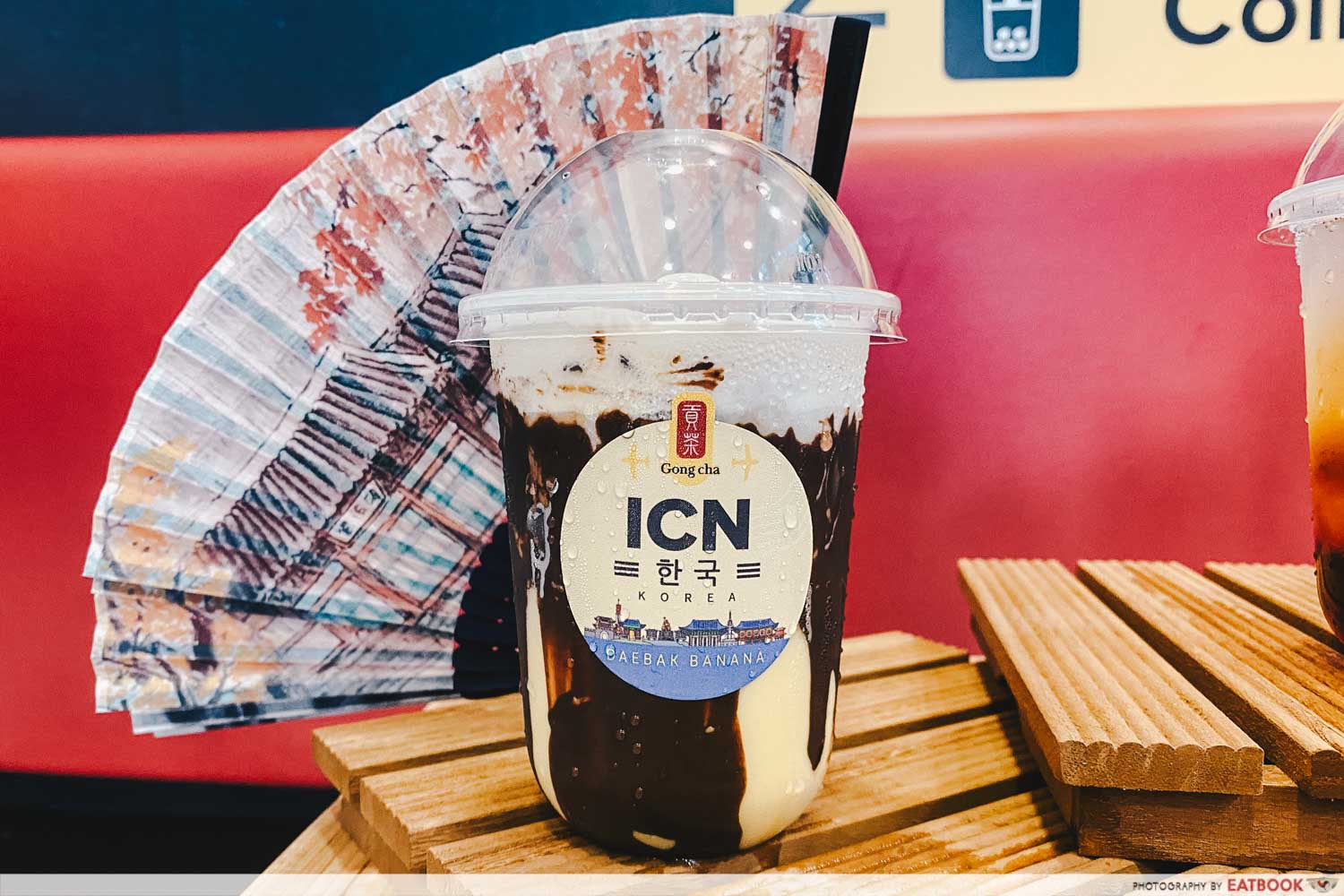 These bubble teas come complete with stickers decorated with the country's airport code. One drink to look out for is the Daebak Banana ($5.80), a homage to Korea's well-loved banana milk. This decadent bubble tea is layered with banana milk, chocolate drizzle, milk foam, then finished with chocolate crisps on top.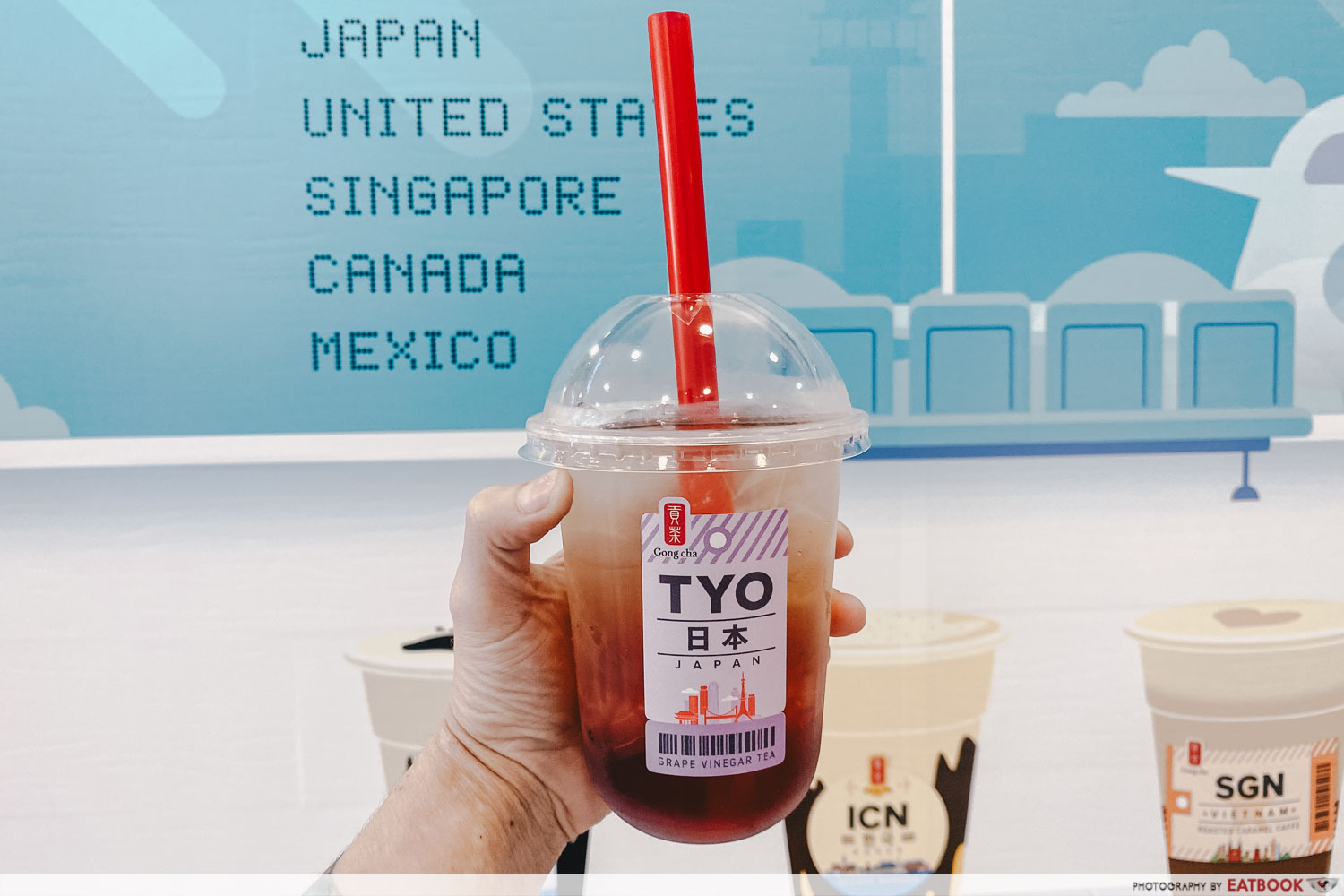 The next stop on the trail sends you to Japan, the inspiration behind Gong Cha's Grape Vinegar Tea ($6.80). This bubble tea has tart notes, underscored by a fruity sweetness from grape syrup. There's also green tea, soda, and aloe vera cubes added to the mix, for an all-round refreshing drink.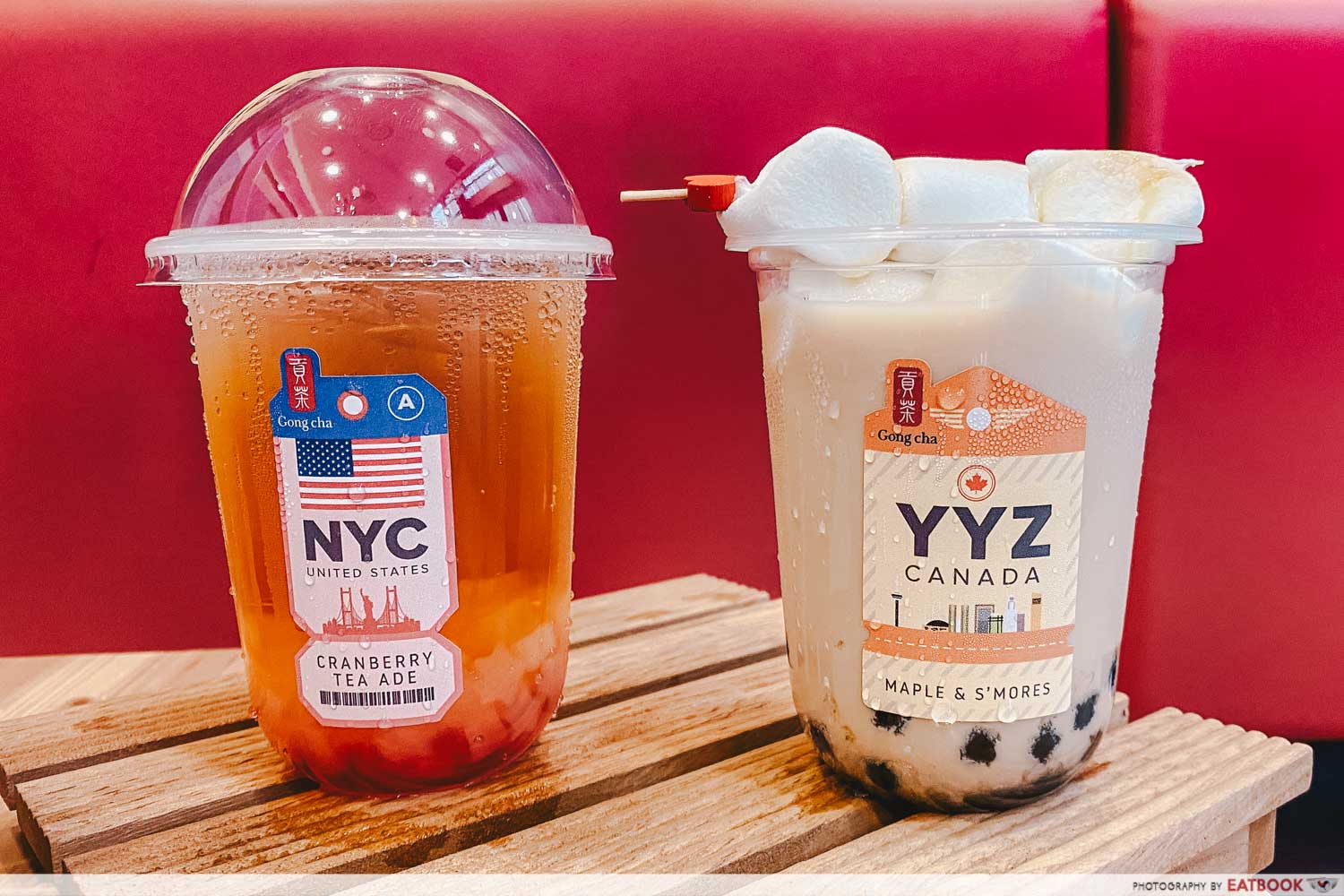 Further away on the North American continent, is Canada, a country that's synonymous with maple syrup. With that, Gong Cha has concocted a Maple & S'mores ($5.80) bubble tea, topped with marshmallows that make this a fun drink. There's also the Cranberry Tea Ade ($4.80), an American-inspired BBT made with Alisan tea, cranberry syrup, and jellies.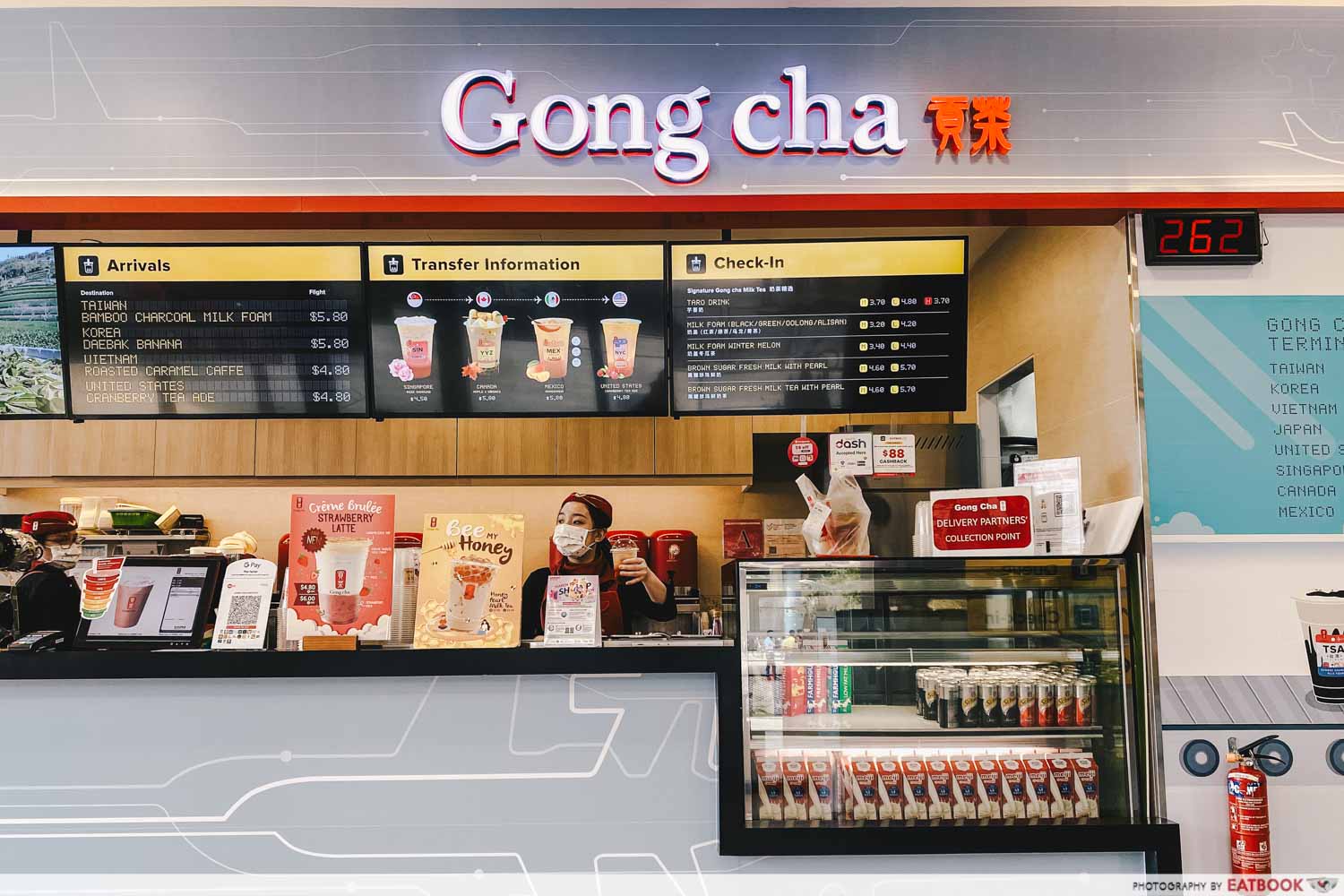 There are four other destination-inspired bubble teas, with flavour inspirations spanning Taiwan, Vietnam, Mexico, and even Singapore. In line with the theme, this airport terminal concept store is adorned with aviation-themed decor, sure to remind you of the times when we could travel freely.
For more bubble tea-related goodness, check out our Rabbit & Fox review, with bubble tea and all-day brunch in the same space. There's also our Jincha review, for soju bubble tea in the heart of town.
Address: 10 Eunos Rd 8, #01-141A/B, SingPost Centre, Singapore 408600
Opening hours: Daily 10am to 10pm
Tel: 6200 2288
Website
Jincha Review: New Stall Has Korean Soju Bubble Tea And Macchiato Milk Teas Near Somerset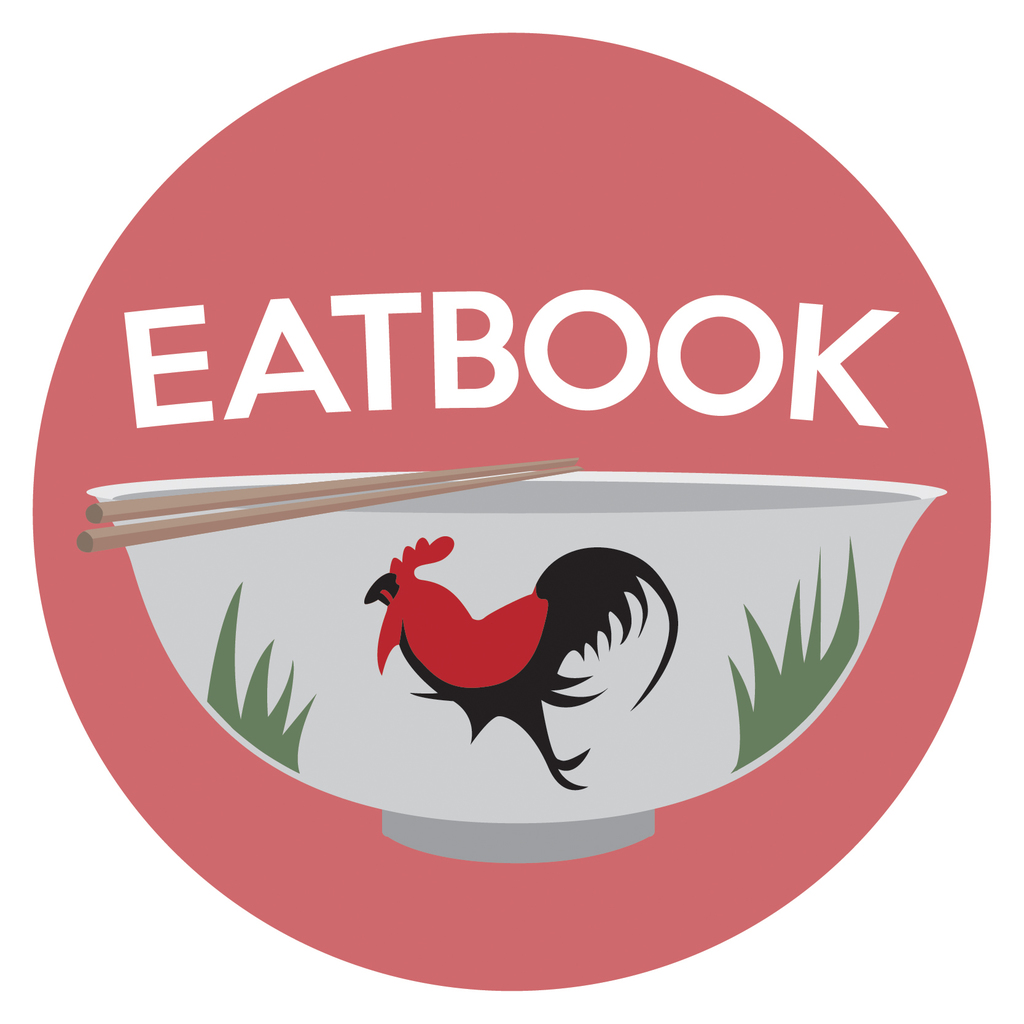 Drop us your email so you won't miss the latest news.