Goodies & Co. churns out value-for-money wanton mee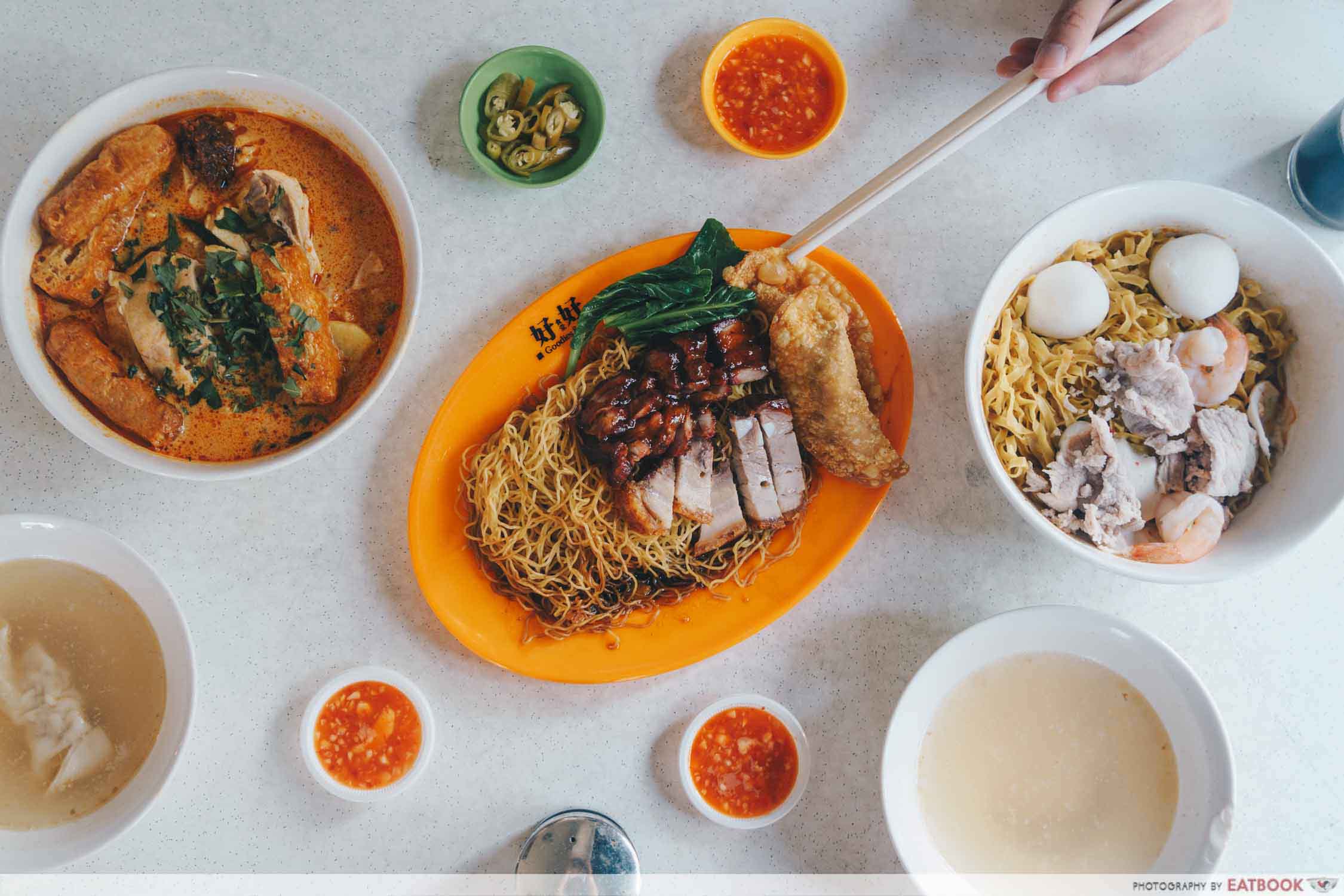 Whether it's cai png or economical bee hoon, budget-friendly dishes are our go-to meals when we splurge away our latest paycheck. And if you live in the North-East, you can now add Goodies & Co. to your list of affordable food options.
Nestled within a quiet row of shophouses near Boon Keng MRT, this modest stall wows with their value-for-money selection, quality taste, and generous portions.
Food at Goodies & Co.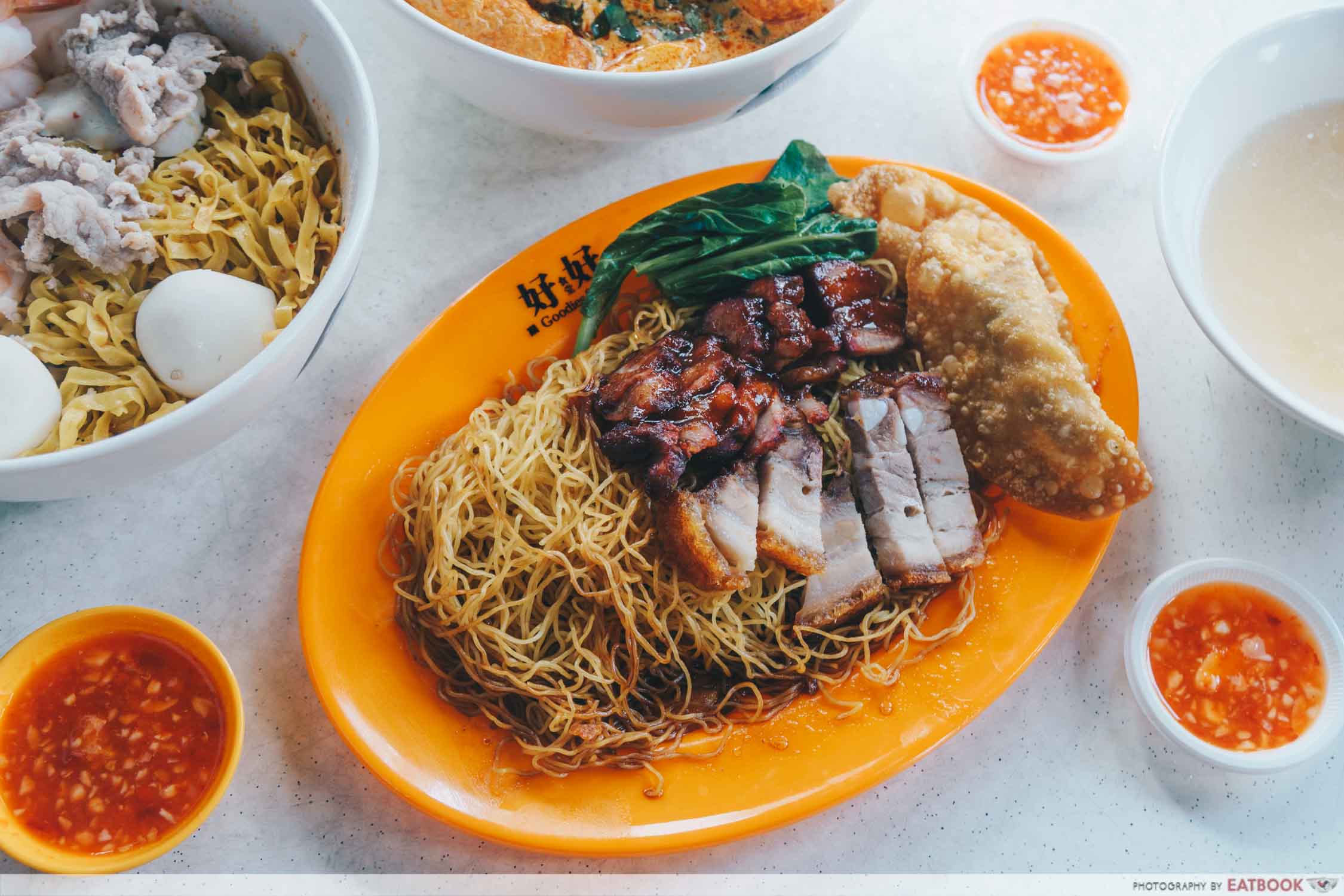 Crammed with slices of char siew, sio bak, as well as fried wontons, the Signature Wanton Noodle ($3.50) was a feast for the eyes. Offering both carbs and proteins, this hearty dish lured us into an irretrievable food coma.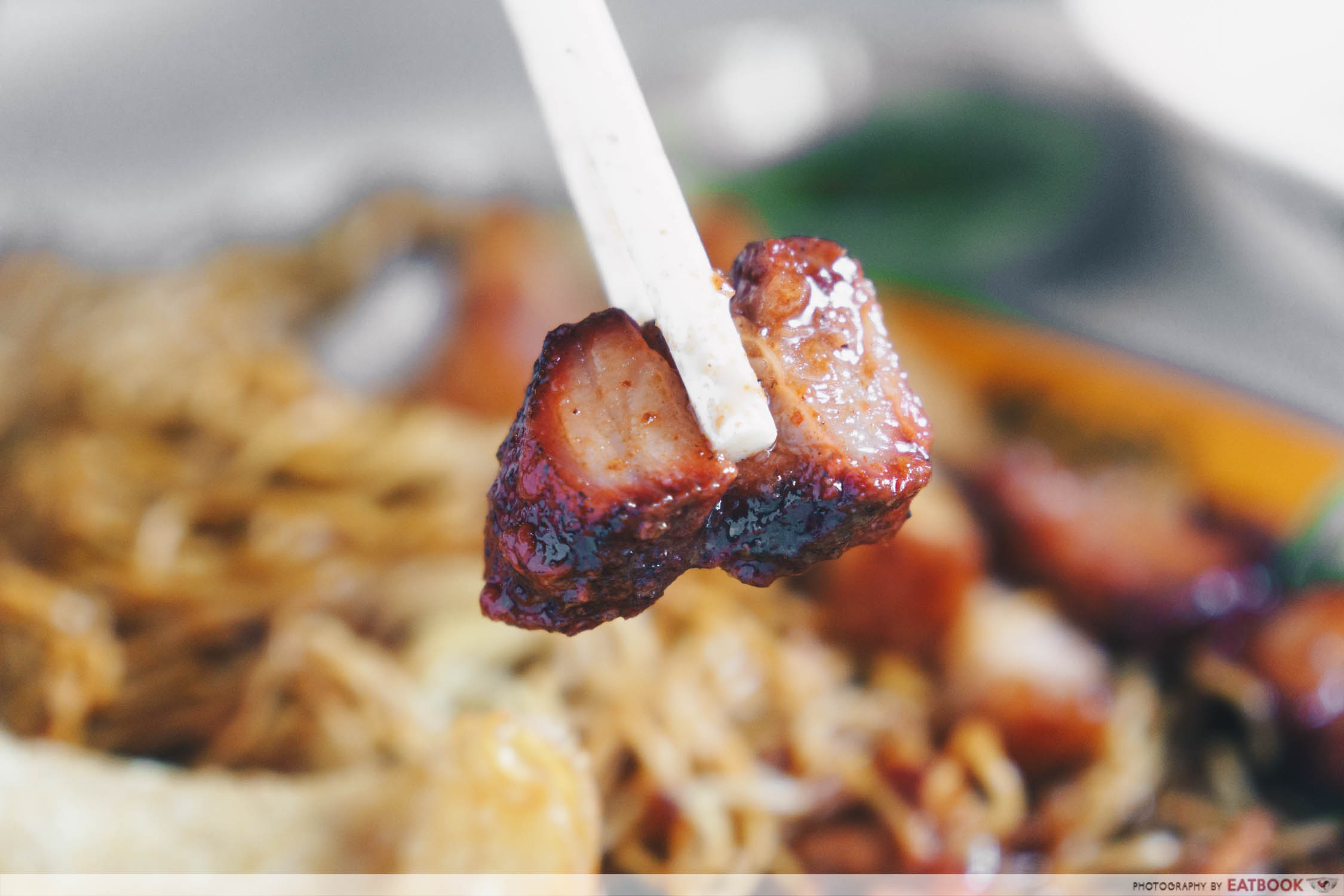 Draped in a delicious gravy, the tender char siew was a standout. While the first bite brought a honeyed edge, the multiple layers of flavour in the meat slowly revealed themselves, finishing off with a nuance of porky savouriness.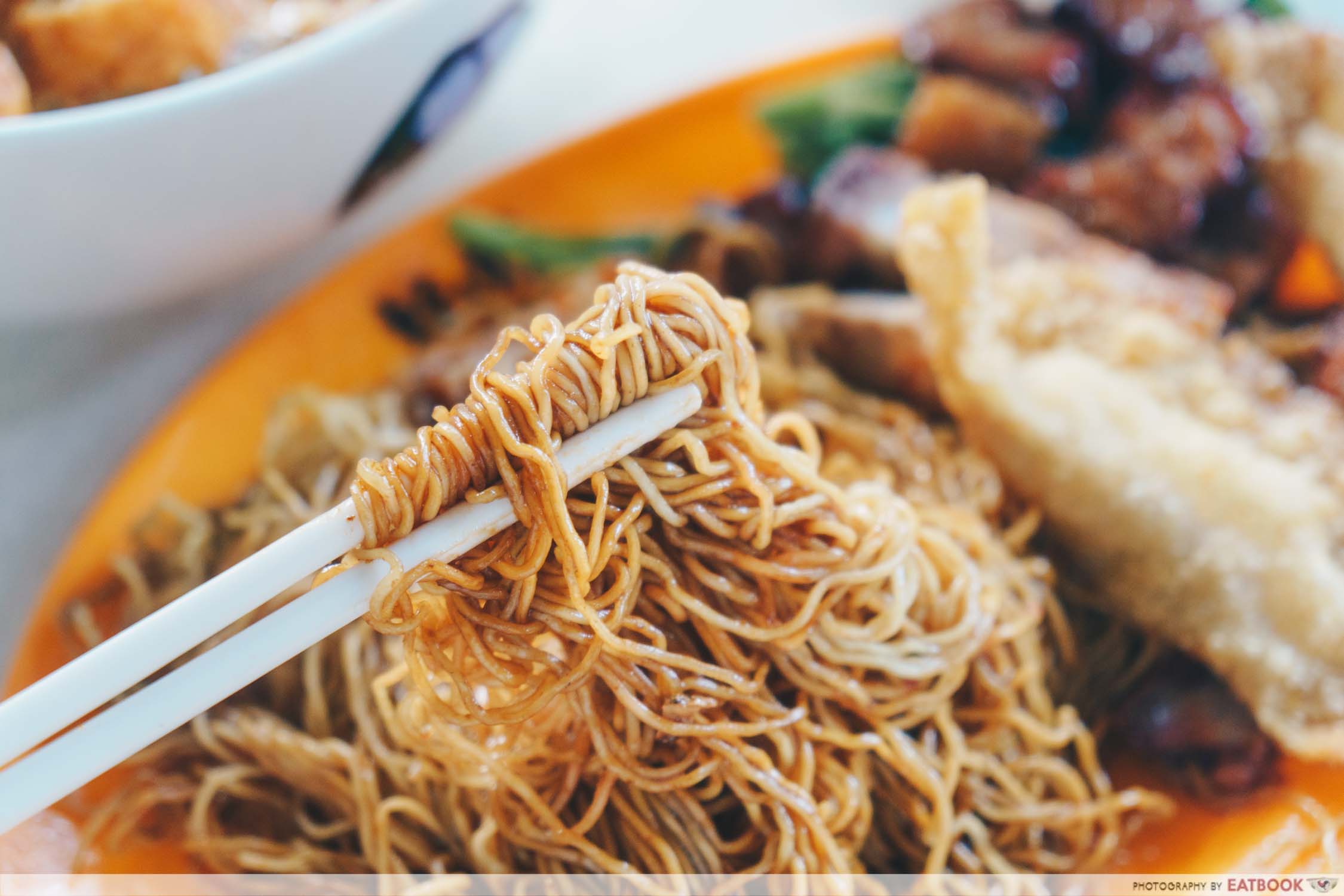 The house-made sauce masked the noodles' alkaline aftertaste with its marriage of luscious and salty flavours. Couple that with the springy mee kia, I had a moreish treat that begged to be messily slurped down.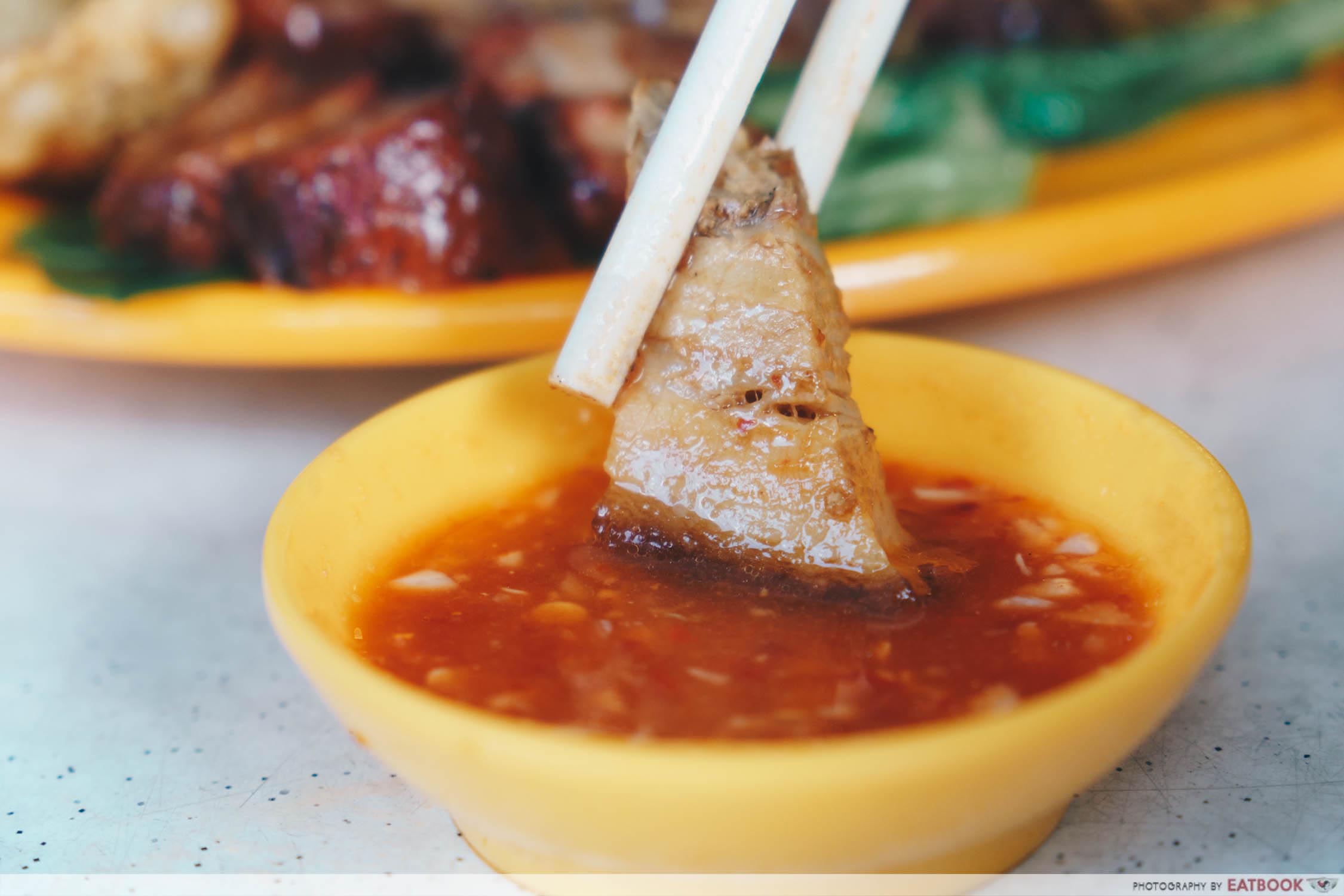 The char siew was a hard act to follow, but the sio bak put up a worthy fight. An aromatic blend of five-spice powder and black pepper came through with every bite, before ending with a burst of saltiness. Dunk it in their chilli sauce and relish how the garlicky and citrusy nuances lend heft to it.
However, the lean sio bak lacked the oomph factor—there was no luxurious fattiness and shatteringly crisp skin—that all roast pork enthusiasts clamour for.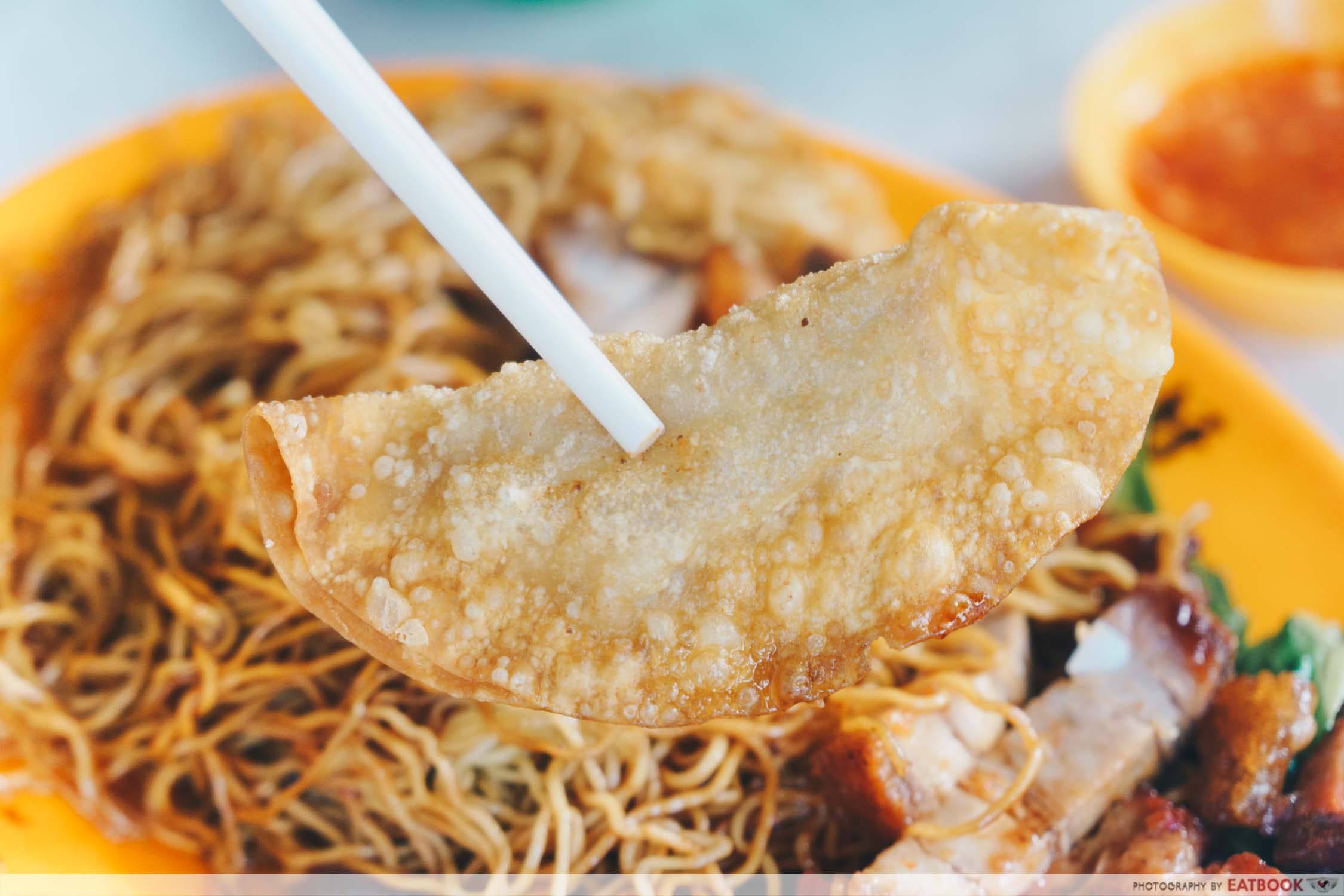 A lacklustre crunchy crust also proved to be the undoing of an otherwise stellar fried wonton. The slightly soft wonton skin offered a disappointing foil to the succulent minced meat filling. Pretty average, especially when compared to the silky dumplings found in the soup.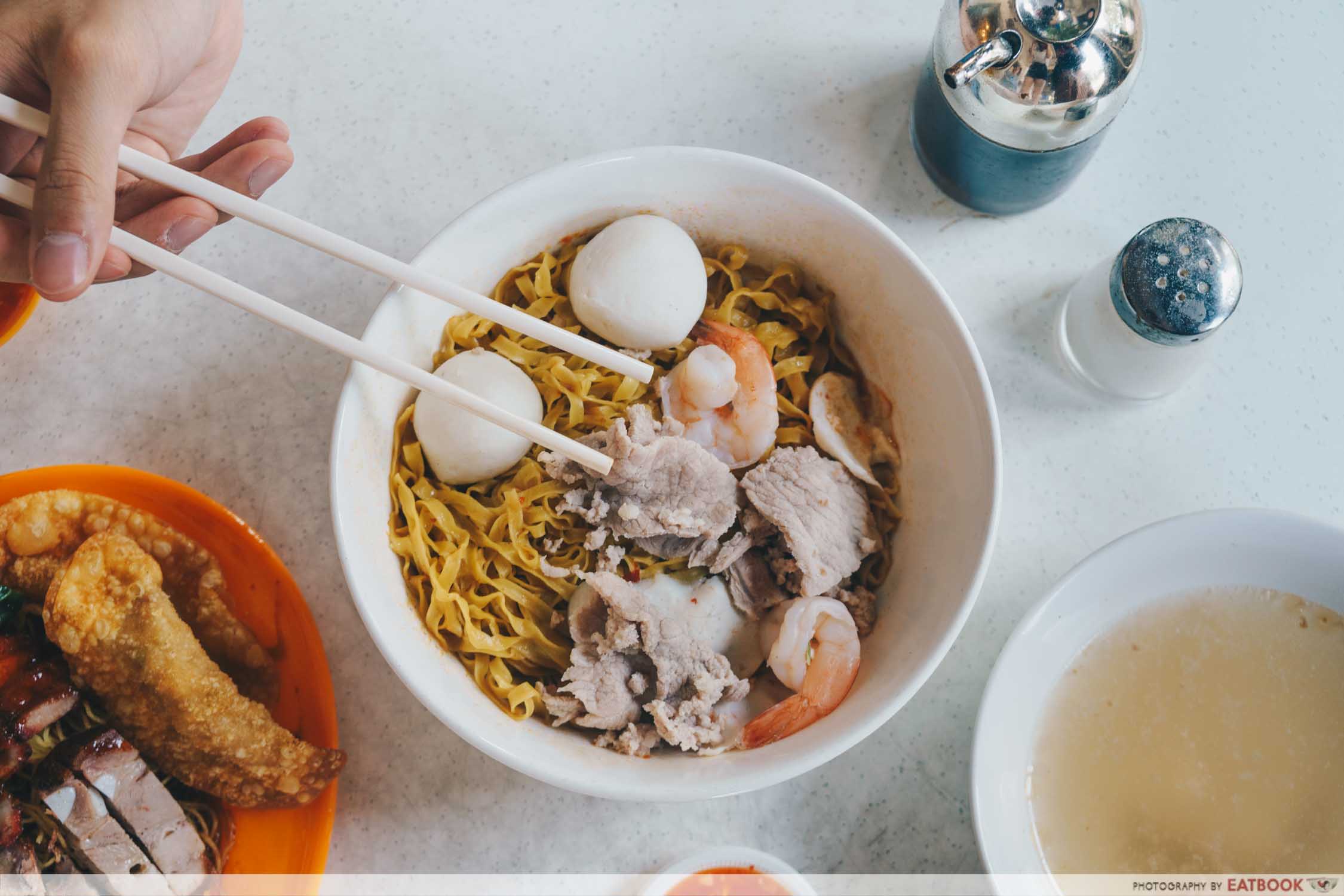 Similar to their wonton mee, the Bak Chor Mee ($3.50) was chock-full of ingredients. Besides a bountiful mound of mee pok, this filling bowl also featured minced meat, fishballs, fishcakes, and blanched pork slices.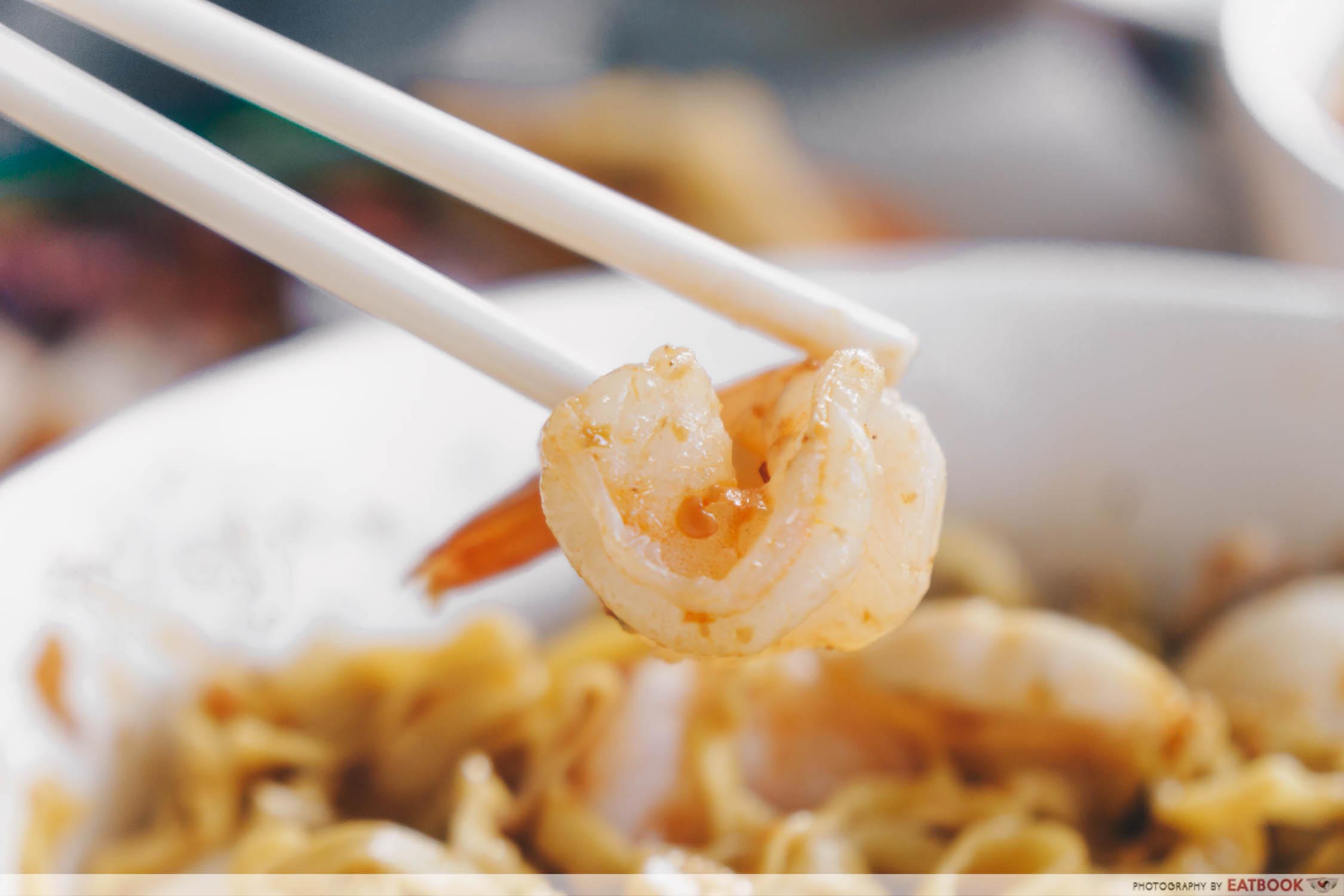 Pork liver, however, was a notable absentee from this band of sides. In its place were succulent shrimps, which jazzed up the bouncy mee pok with their textural contrast.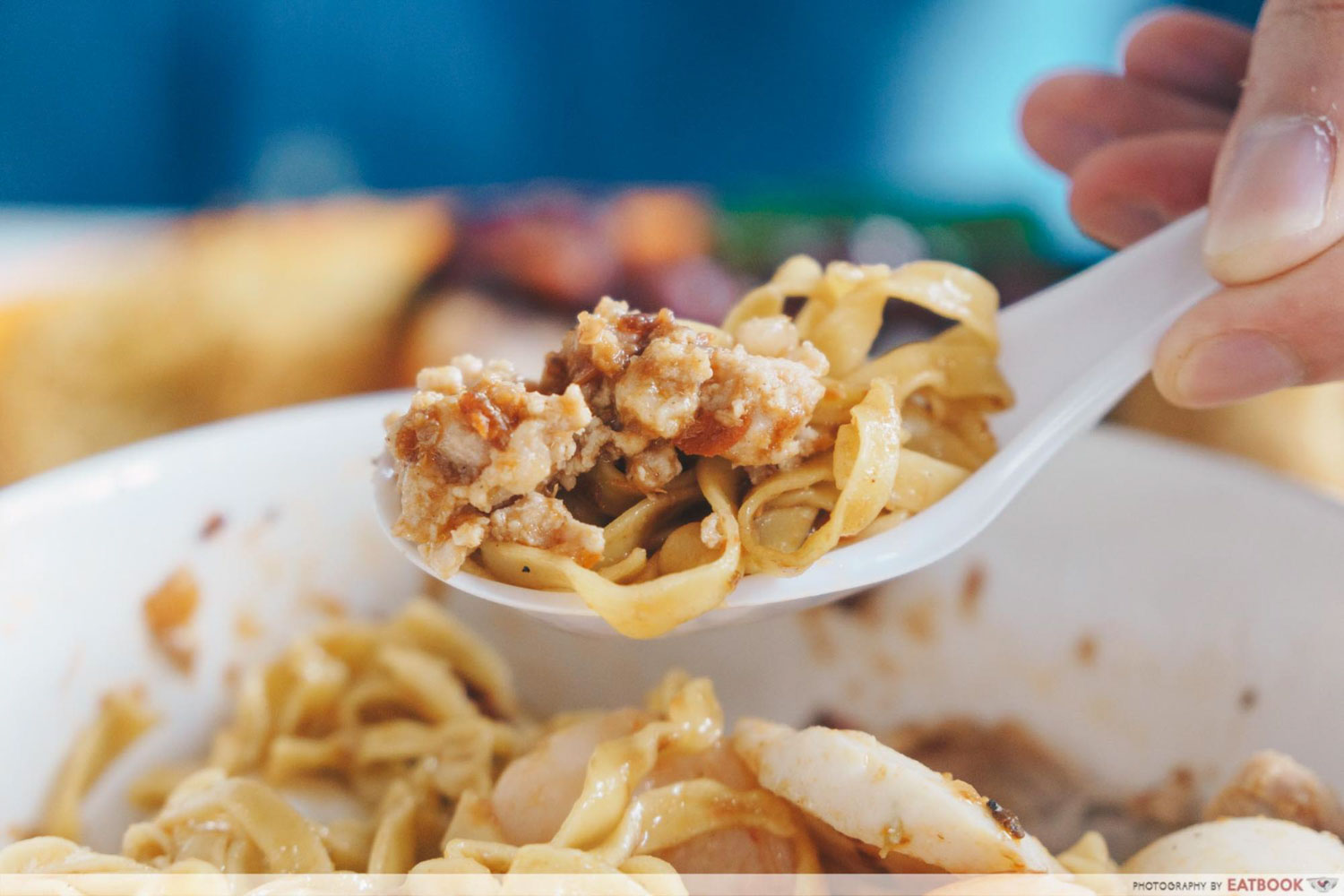 While the mee pok is sufficiently flavourful, you can up the ante by adding a dollop of sambal chilli. Redolent of hae bee hiam, this chilli paste bolstered the noodles with a potent kick of umami. It also carried a gentle fieriness, making the relish suitable for those with a low spice tolerance.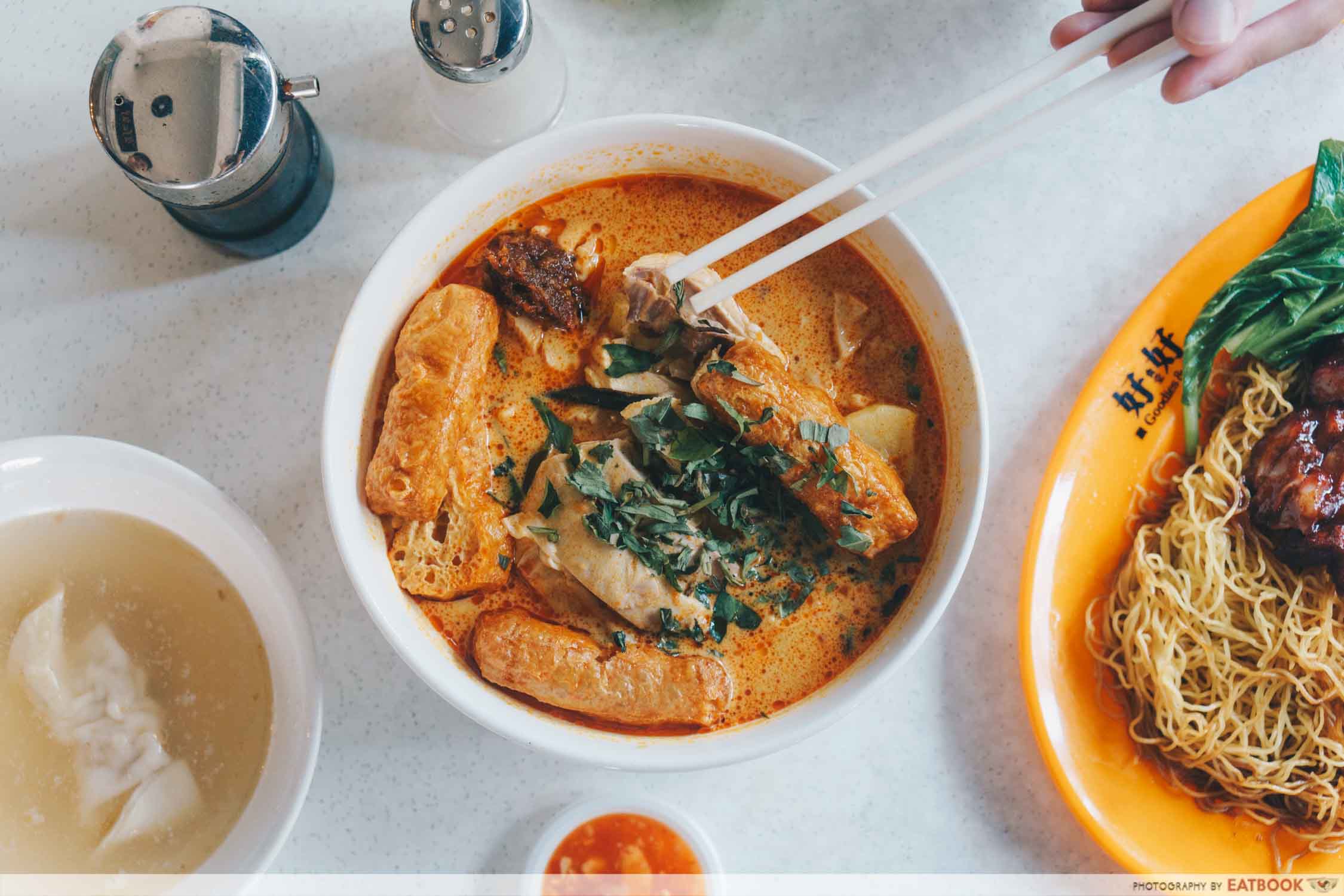 The spice-averse can breathe a sigh of relief with the Curry Chicken Noodles ($4) here as well. Contrary to its menacing shade of orange, the broth packed a palatable spiciness. I guzzled it all down like a drink, relishing the cascade of savoury notes washing over my palate.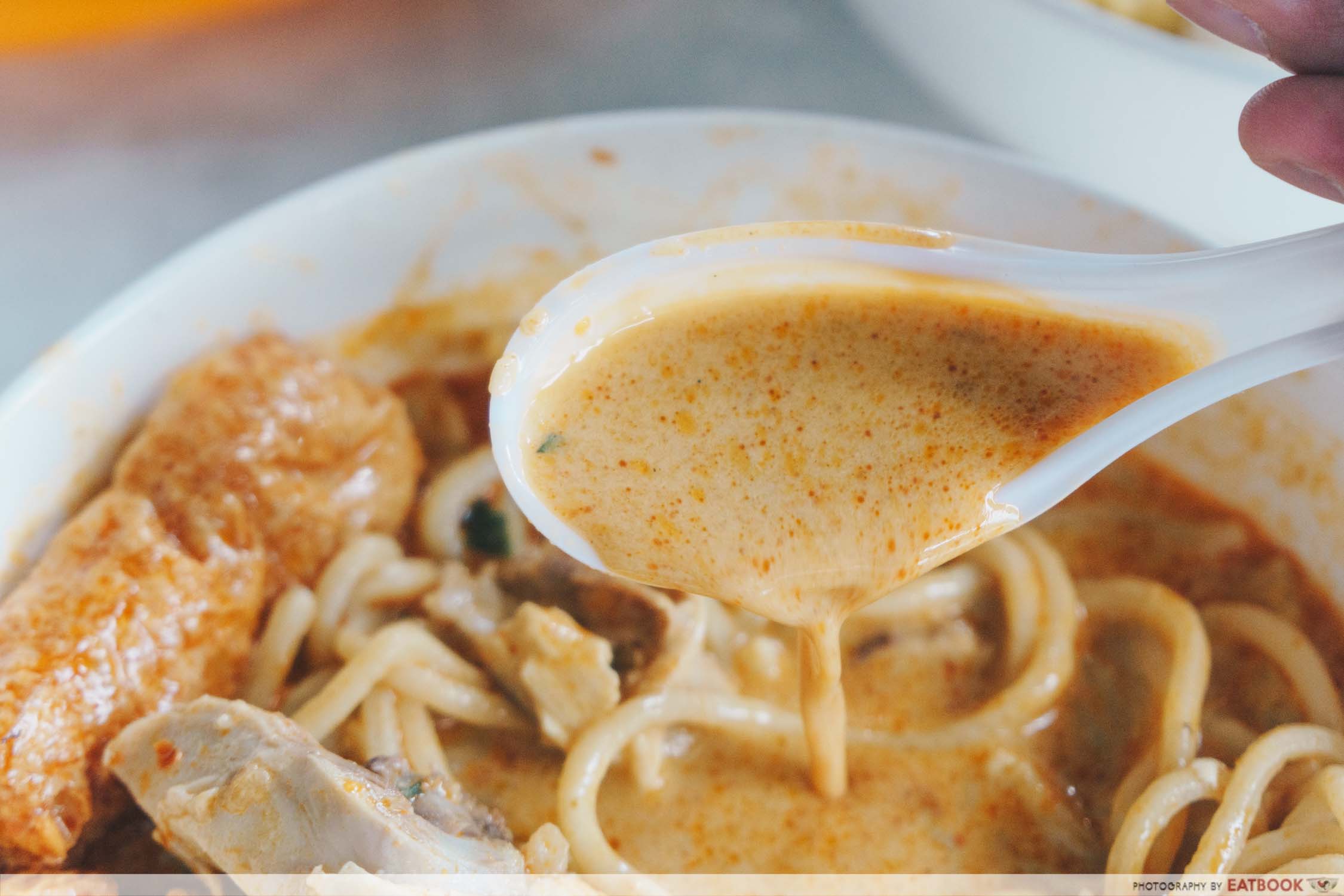 What made this robust broth so addictive was how it got almost every aspect down pat. Some curries are smooth but bland; others are rich but thick and jelak; theirs hit that sweet spot between taste and consistency. That being said, I would have preferred if the curry had been more lemak.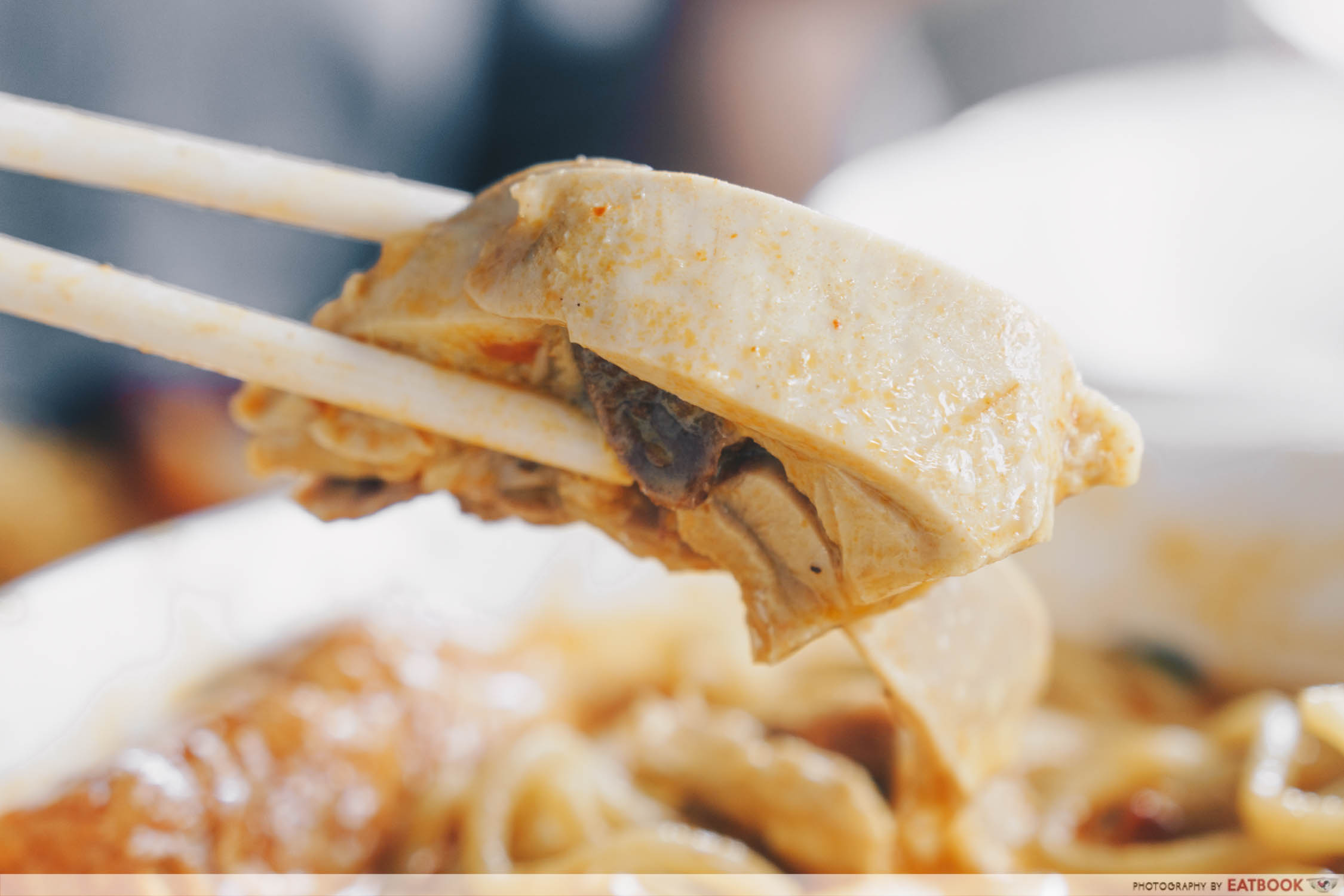 Equally well-executed were the various toppings. The poached chicken took centre stage, shining with its fork-tender meat. As this protein glided off my teeth, I detected faint tinges of ginger, cutting across the savoury curry with its earthy undertones.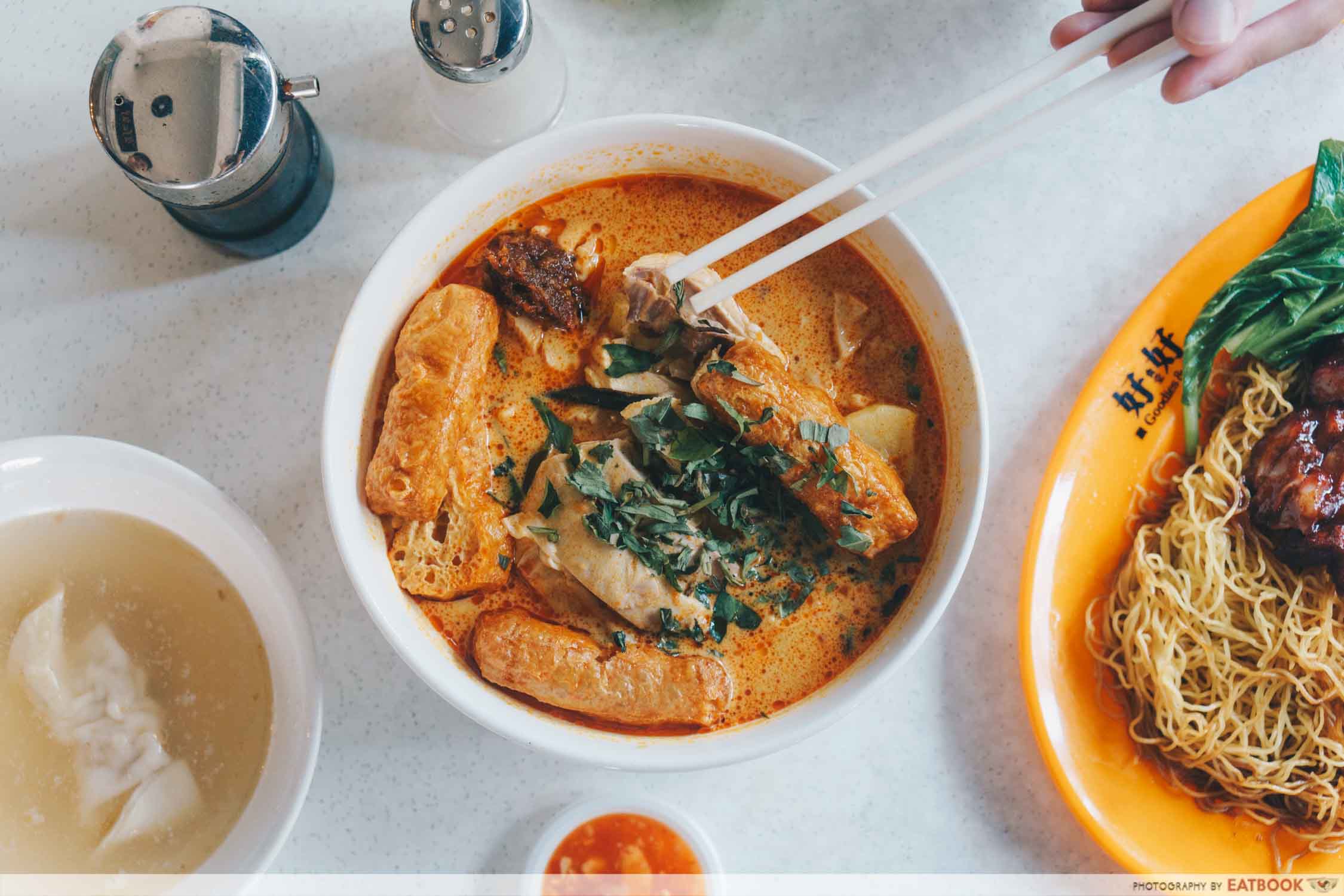 With the toppings, Goodies & Co. once again displayed their generous hand. Not only was the chicken substantial, but their tau pok were served in thick wedges as well.
My only quibble was with the potatoes. A tad undercooked, they lacked the pleasant sweetness that's characteristic of it.
Ambience at Goodies & Co.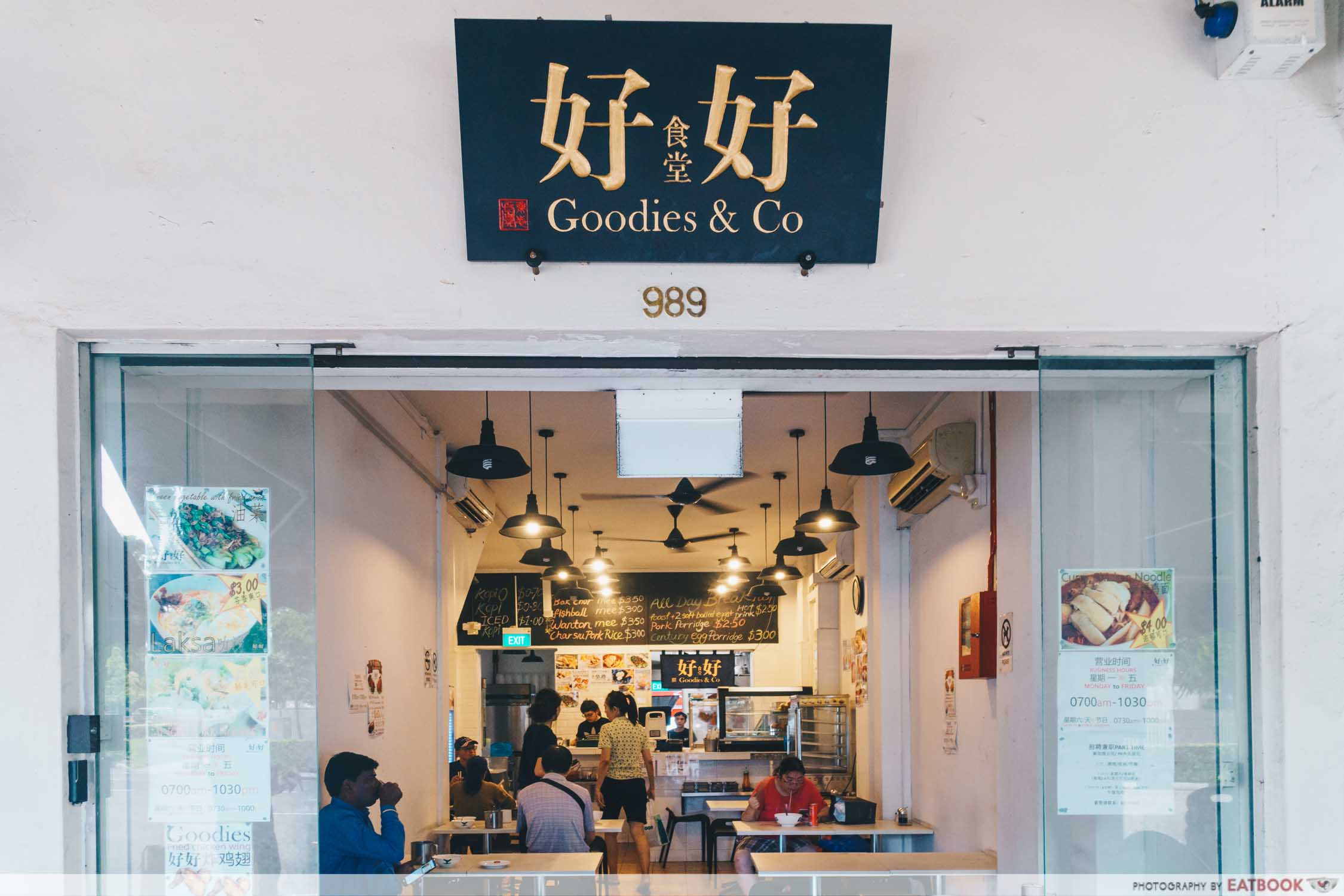 Whether it's the menu written on a chalkboard or photos of their dishes haphazardly displayed, Goodies & Co. ought to quickly relax anybody with its homely ambience. Along with their well-positioned ceiling fans and warmly-lit interior, this snug coffee shop is ideal for a chill chit-chat over a meal.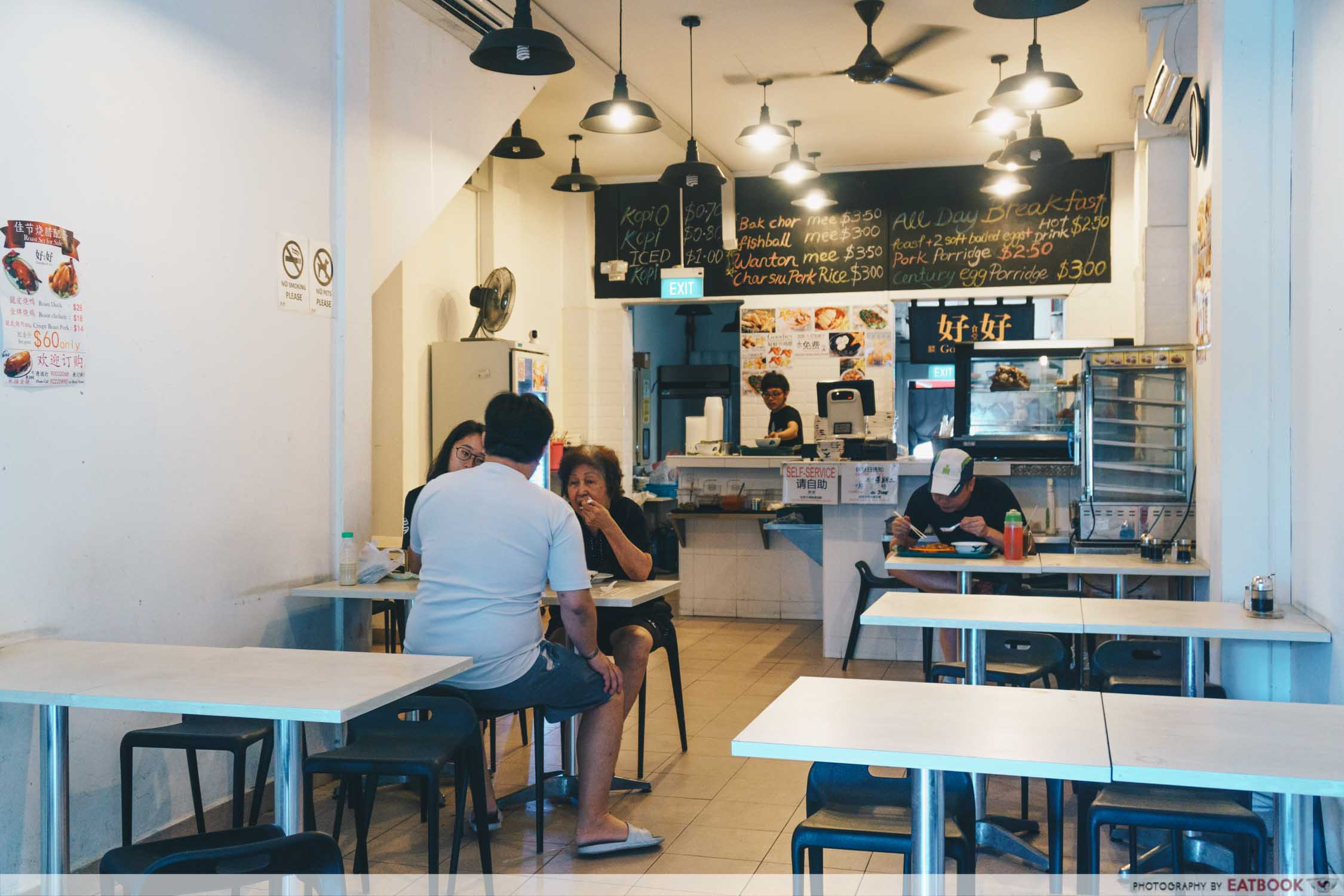 Unfortunately, seats are limited, so I def' recommend dropping by early.
The verdict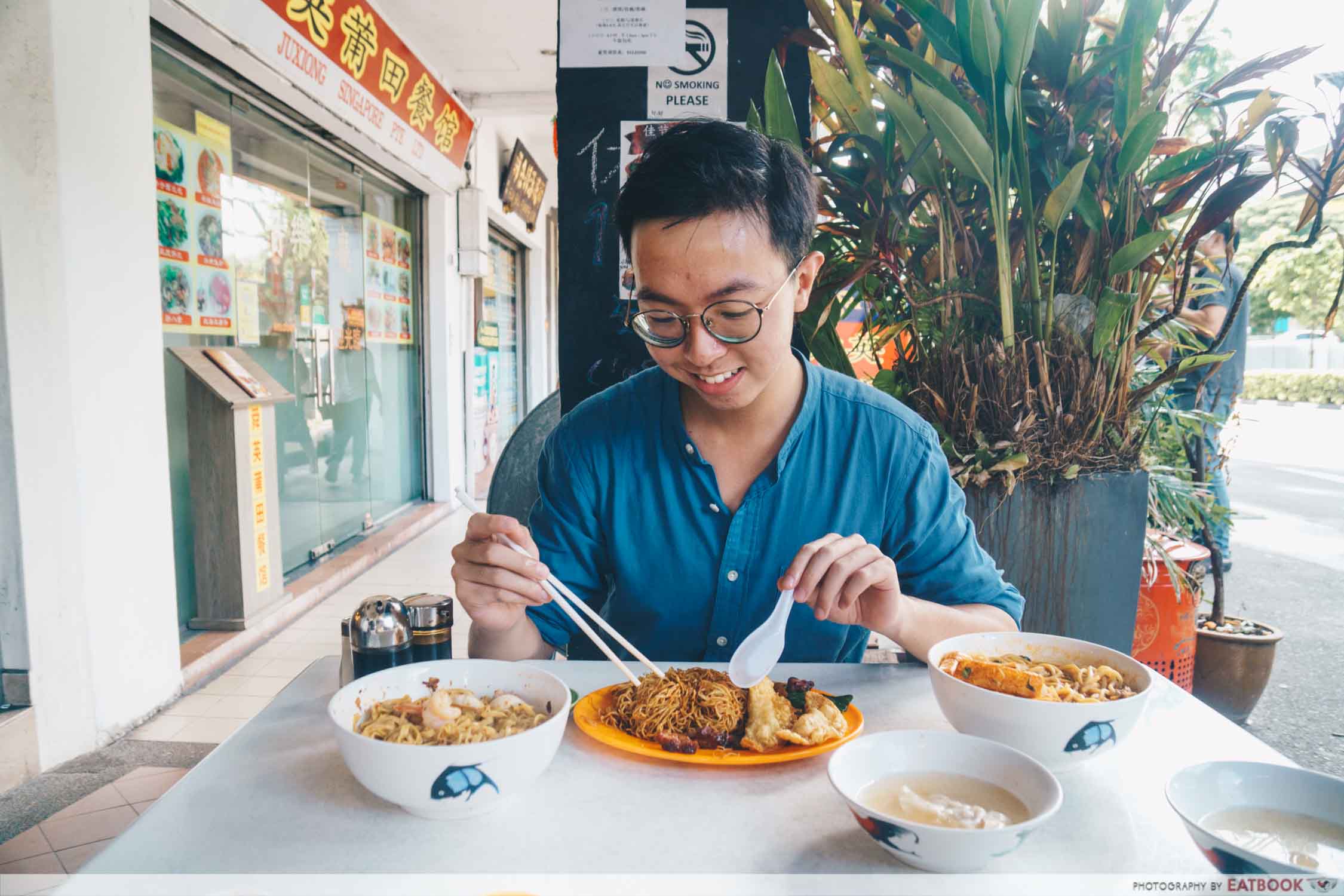 We often associate low prices with a dip in quality, but the converse is usually true when it  comes to hawker food. Goodies & Co. offers a fitting example. Dishing up hearty and quality meals at bargain prices, the store is truly a hidden gem in Boon Keng.
If you're searching for more food around Goodies & Co., Geylang Bahru Food Centre is literally right around the corner. From traditional soon kueh to warm bowls of hot pot, there's something for everyone here. 
10 Geylang Bahru Food Centre Stalls To Try After Their Revamp
Address: 989 Serangoon Road, Singapore 328147
Opening hours: Mon-Fri 7:30am to 10:30pm, Sat-Sun 7:30am to 10pm
Goodies & Co. is not a halal-certified eatery.
Photos taken by Cindy Yong.
This is an independent review by Eatbook.sg.
Summary
Pros
— Generous portions
— Affordable prices
— Convenient location
Cons
— Stuffy setting
— Limited seats available
Recommended Dishes: Signature Wanton Noodle ($3.50), Bak Chor Mee ($3.50)
Opening hours: Mon-Fri 7:30am to 10:30pm, Sat-Sun 7:30am to 10pm
Address: 989 Serangoon Road, Singapore 328147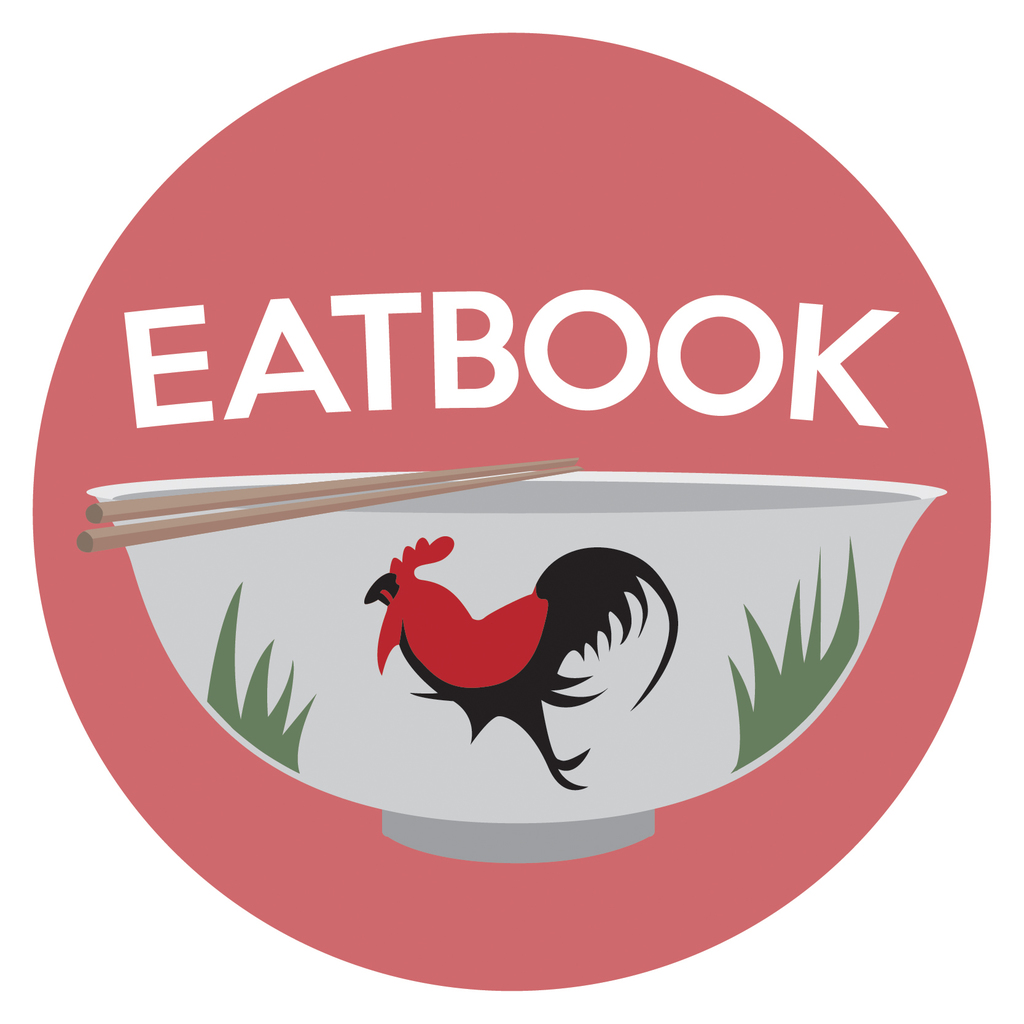 Drop us your email so you won't miss the latest news.