Guo Fu Steamboat lets you eat all the xiao long baos you want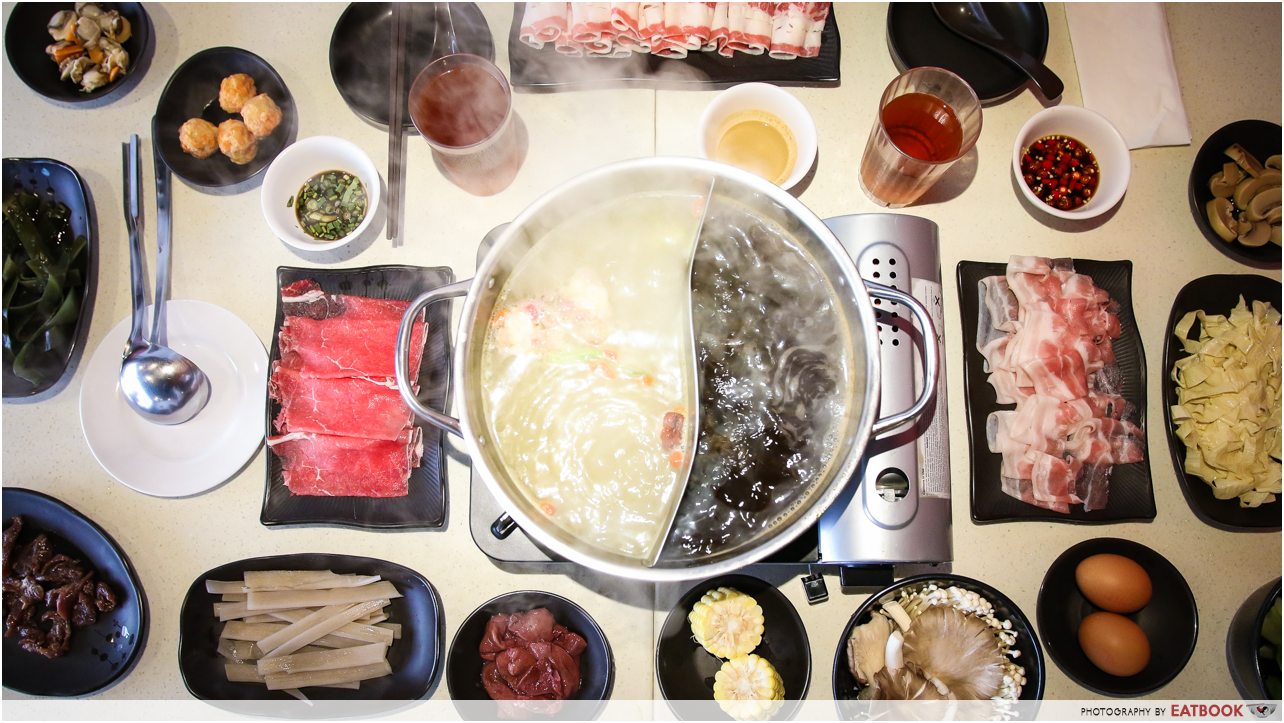 For most of us, having a steamboat buffet is already an indulgence. Guo Fu Steamboat takes this to another level by offering a whole lot of cooked dishes in their buffet, as well as freshly steamed xiao long bao.  
Located at Cross Street, this steamboat restaurant lets you order a set meal and have a small hot pot all to yourself. But if you're feeling ravenous, opt for an A La Carte Buffet that includes 60 different dishes.

Considering that it's a buffet, prices are reasonable at $25.90++ during lunch (11:30am to 3:00pm) and $27.90++ during dinner (3pm to 10:30pm). Dinner prices are bumped up to $29.90++ on Fridays, Saturdays and eve of public holidays.
Food at Guo Fu Steamboat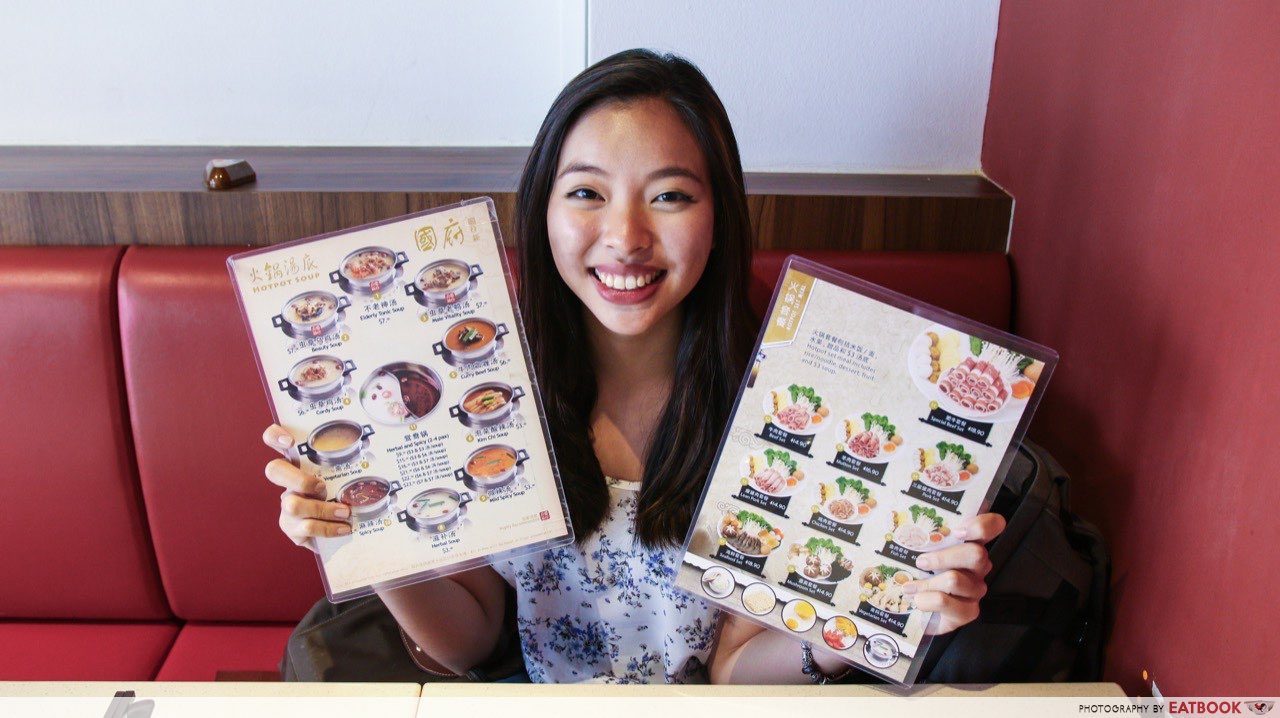 One thing though, the price of the buffet doesn't include the soup bases. These have to be ordered separately. We opted for a larger, shared hot pot with two separate sections so that we could have two different broths, Herbal Soup ($3++ for an individual portion) and Spicy Soup ($3++ for an individual portion). Our combination cost us $9++ because of the large pot we chose.

Premium broths such as Beauty Soup ($7++ for an individual portion) and Elderly Tonic Soup ($7++ for an individual portion) are also available.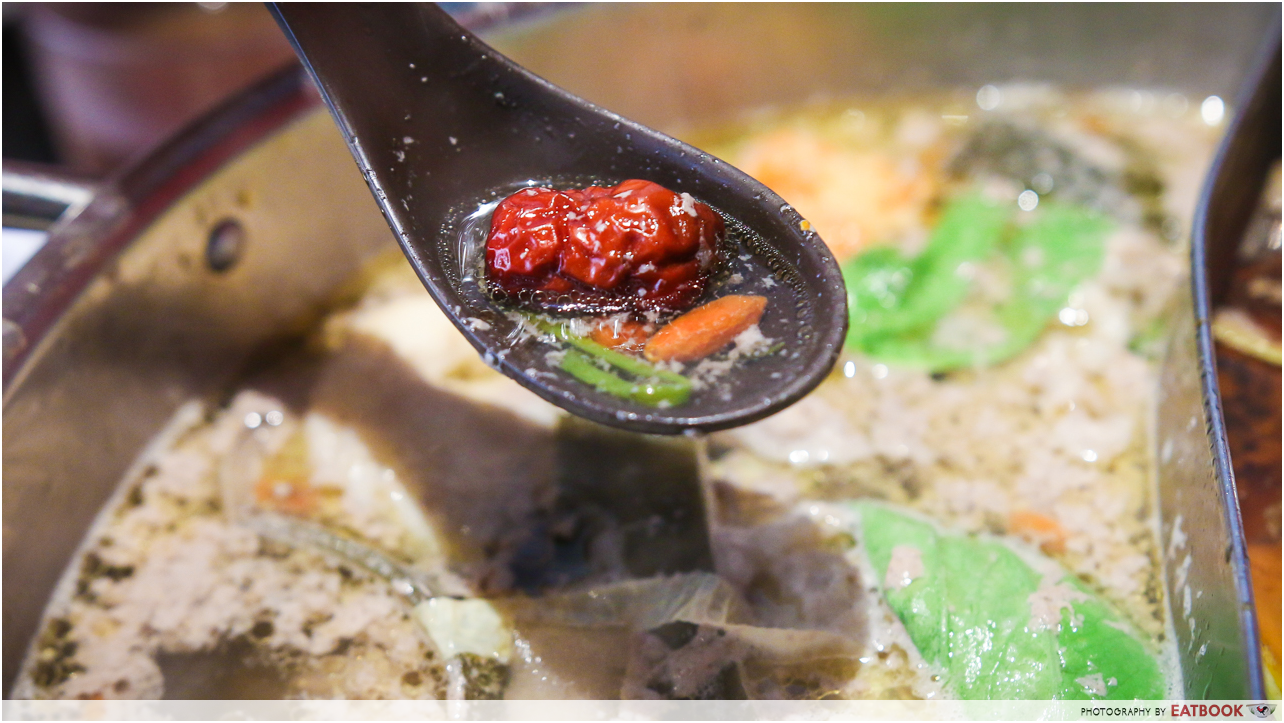 The Herbal Soup contained red dates and wolfberries. Though the soup base appeared cloudy, it did not have much flavour initially. This was not surprising as it was a more basic option compared to other broths, such as Kimchi Soup ($3++ for individual portion) and Curry Beef Soup ($6++ for individual portion).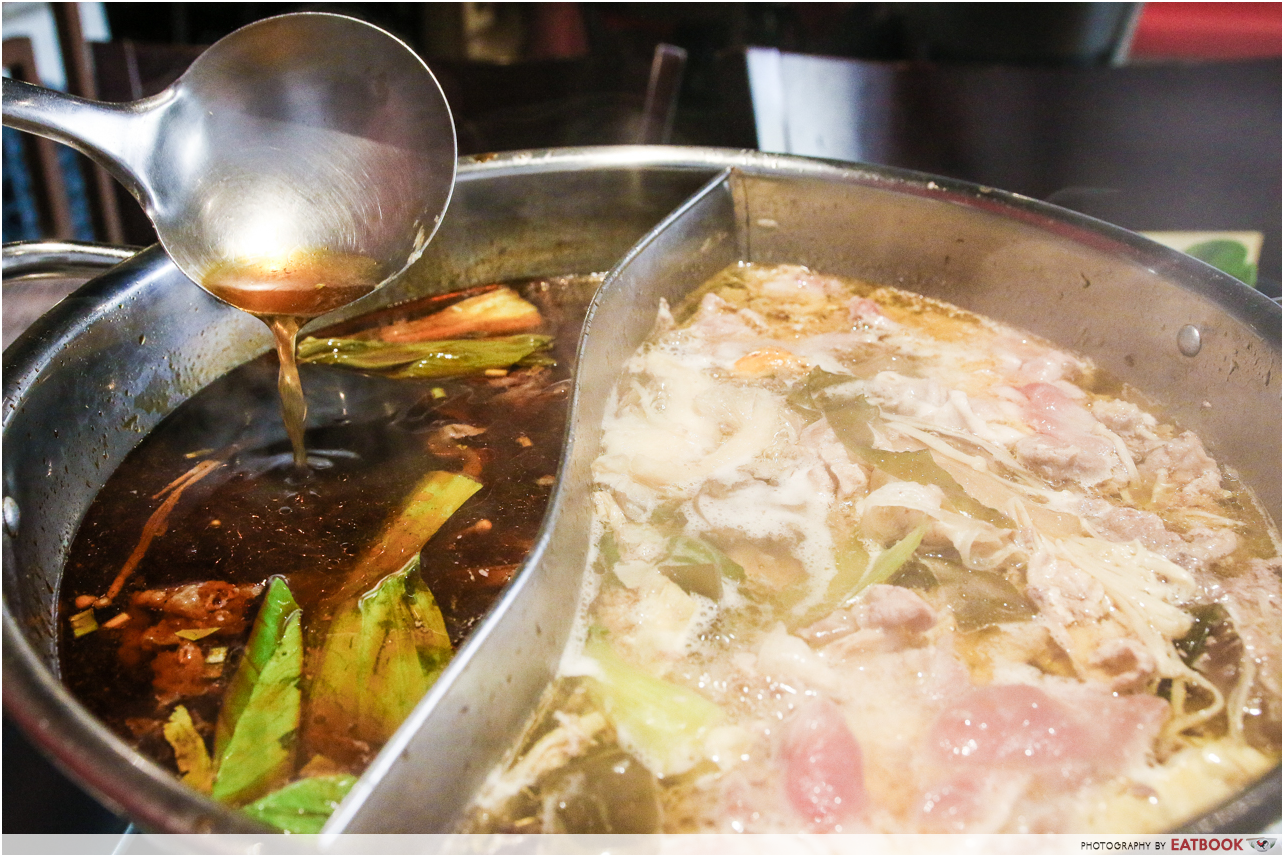 Ma la hot pot is a tried-and-tested favourite of many who love spicy food, and Guo Fu has their own version as well. The Spicy Soup is made with a Si Chuan ma la base, which can be seen from the little pools of chilli oil on the surface of this deep red broth. The soup had an intensely spicy kick and left our mouths slightly numb. Disclaimer: my tolerance for spicy food is low so this could be child's play for more experienced chilli eaters.
Their buffet menu has 60 different dishes to choose from and they are categorised into six groups: meat, seafood, mushroom, vegetables, meals and dessert. Under the meals category, you can get cooked dishes as well as rice cakes, noodles and mantou.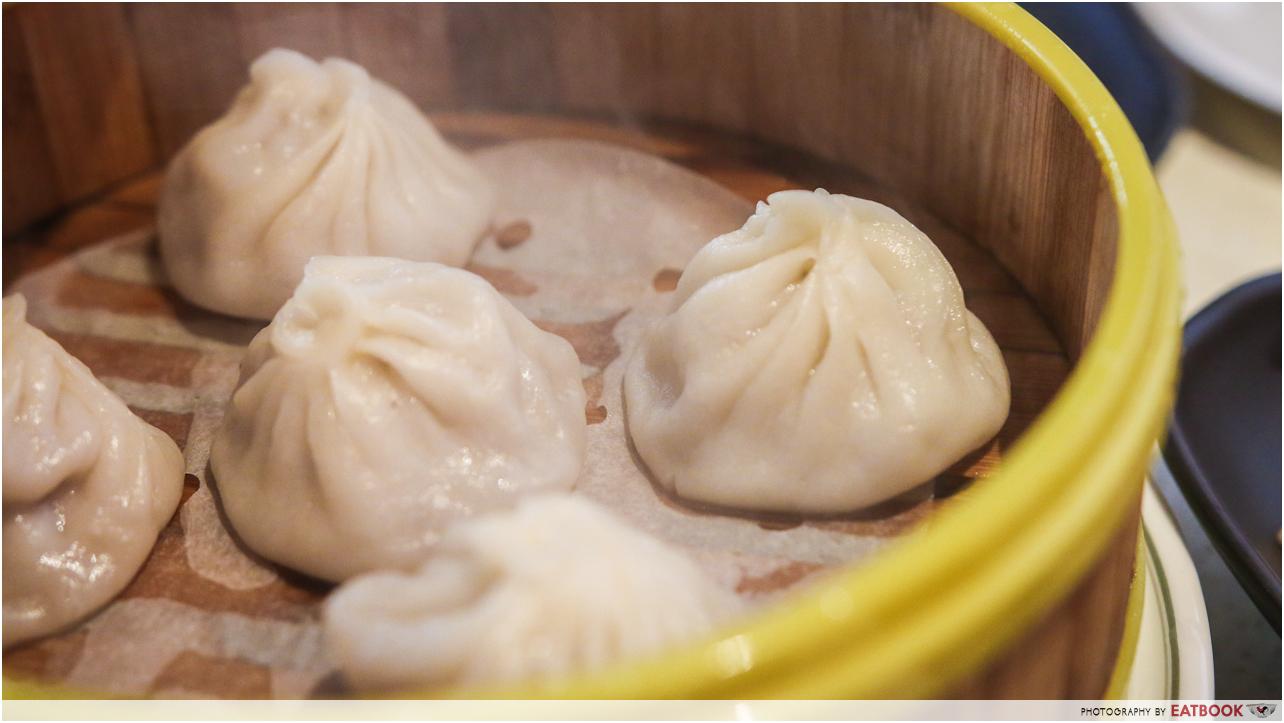 And now for my favourite part of this buffet – xiao long bao! These may not look as picture perfect as dumplings from speciality restaurants, but they make up for it in flavour. Aside from the fact that you can order as many as you can possibly stomach, each basket comes fresh from the steamer and arrives piping hot. This allowed us to enjoy warm dumplings throughout the entire course of our meal.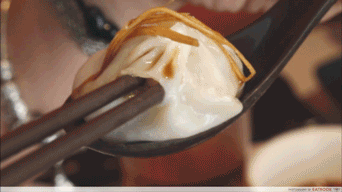 Though the skin of these dumplings were a little thick, they were still soft and very easy to bite into. The meat inside was tender and the soup was surprisingly sweet.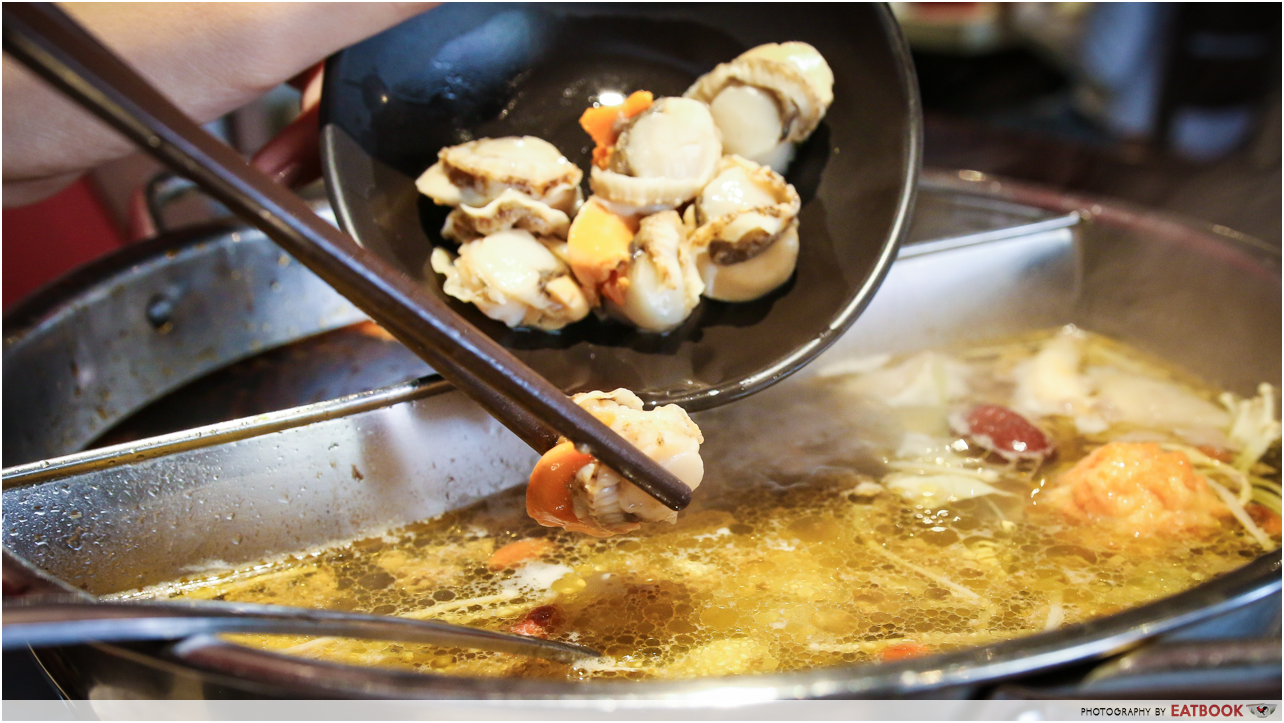 Seafood options such as fresh prawns, sliced fish and scallops are available. These added a more savoury, briny flavour to the broths, making them more tasty.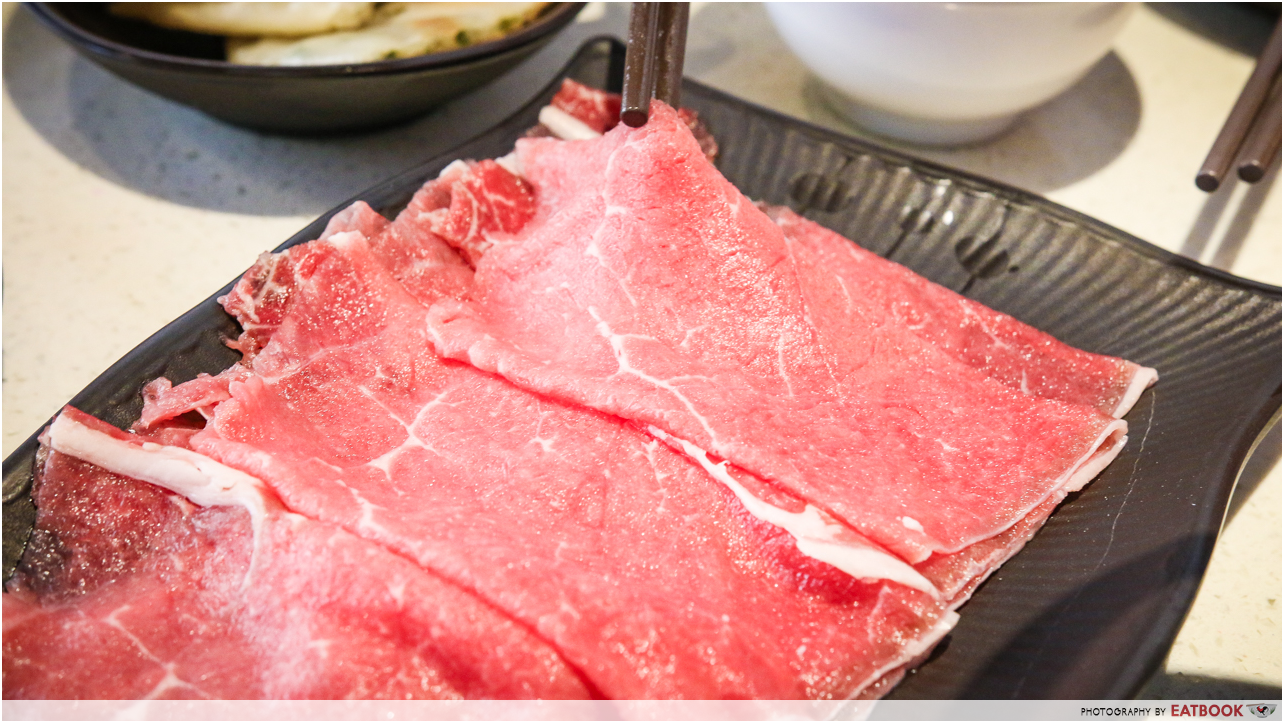 They also have an impressive selection of raw meat. You can choose from different cuts of beef, pork, mutton, chicken and more unusual options such as duck's gizzard and hog's skin.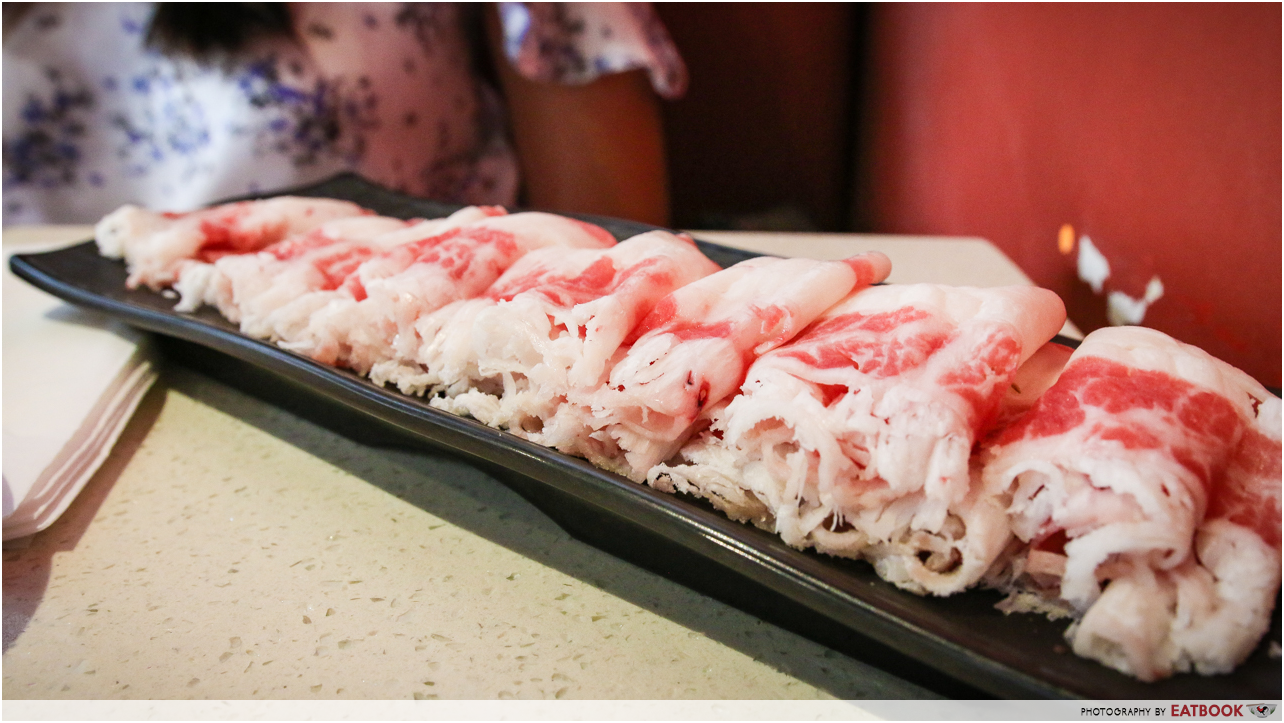 The Special Beef Slices we got were very thinly sliced and had streaks of fat running through each piece.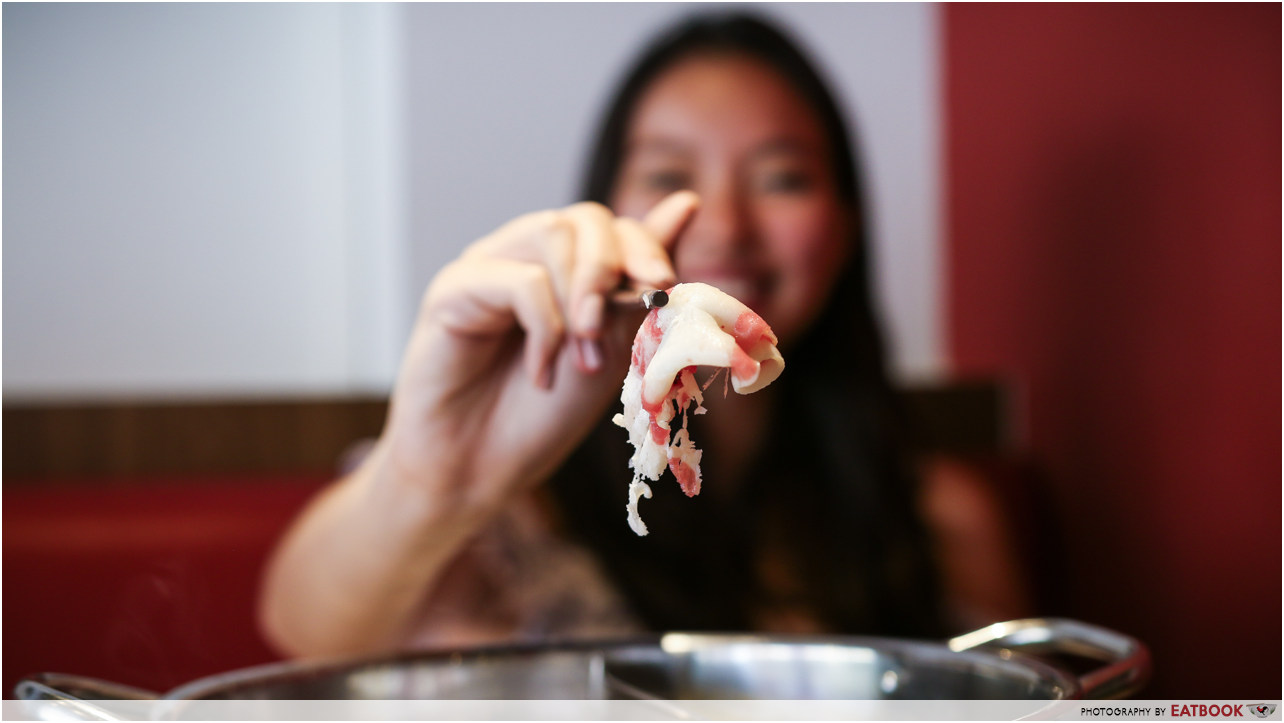 Since  they were so thin, the beef was able to cook very quickly in the boiling soup. The meat was easy to bite through and wasn't tough. I also like that it's not heavy on the palate and won't fill you up too quickly.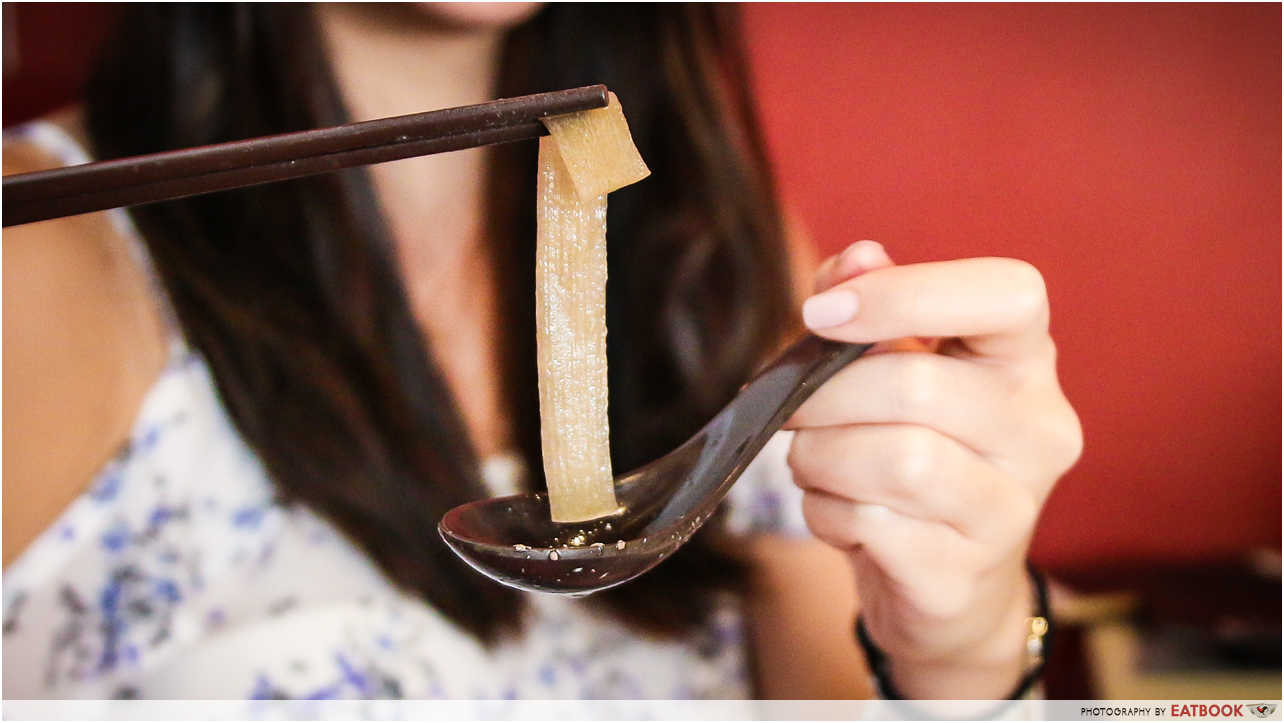 If you need some form of carb, the menu has rice and noodles. It felt wrong to waste stomach space on plain white rice and instant noodles at an all-you-can-eat buffet, so I decided to order sweet potato noodles instead. The wider, thicker sweet potato noodles were chewy and had a great bite to it, similar to the chewy jellies in bo bo cha cha. These noodles did well in soaking up the savoury flavour of the broths they were cooked in.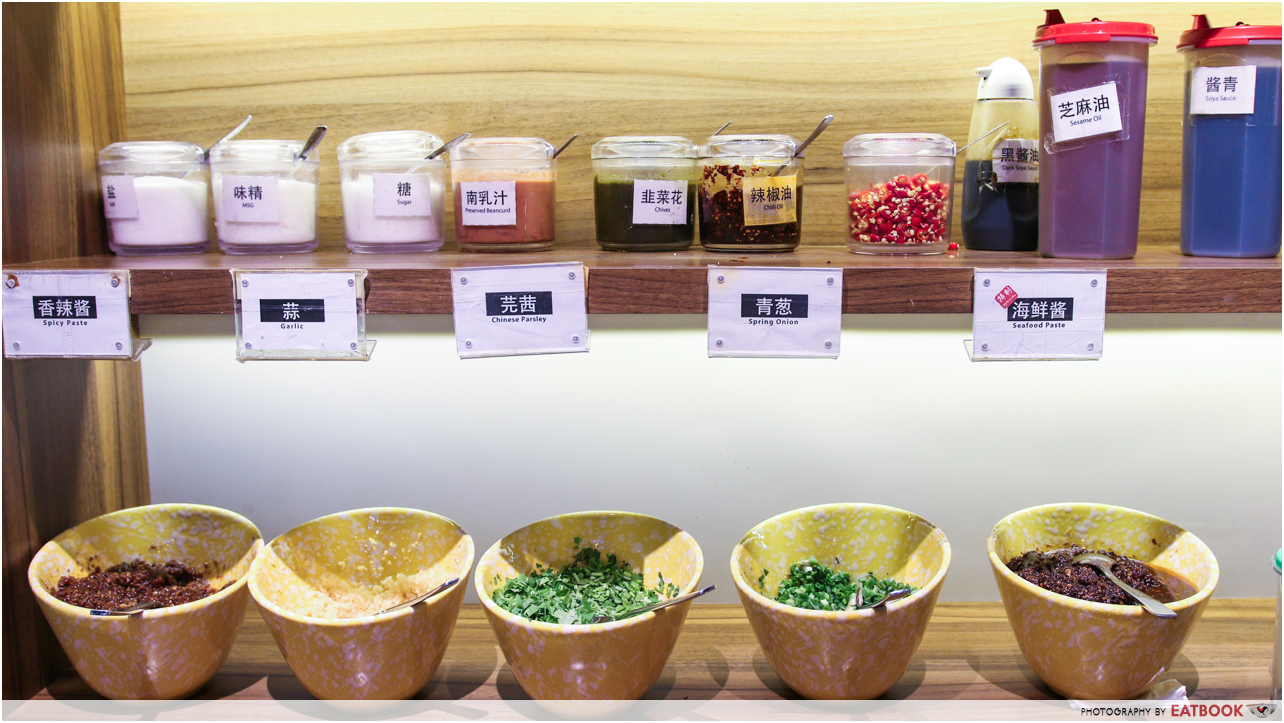 There are two stations in the restaurant with an extensive array of condiments and sauces for you to choose from. As with most Chinese restaurants, they offer the usual soya sauce, vinegar and sesame oil. They also have other more uncommon condiments such as preserved beancurd, a chive-based paste and a seafood paste. Chilli oil is also available if you need to add an even spicier kick to your ma la broth. 

Ambience at Guo Fu Steamboat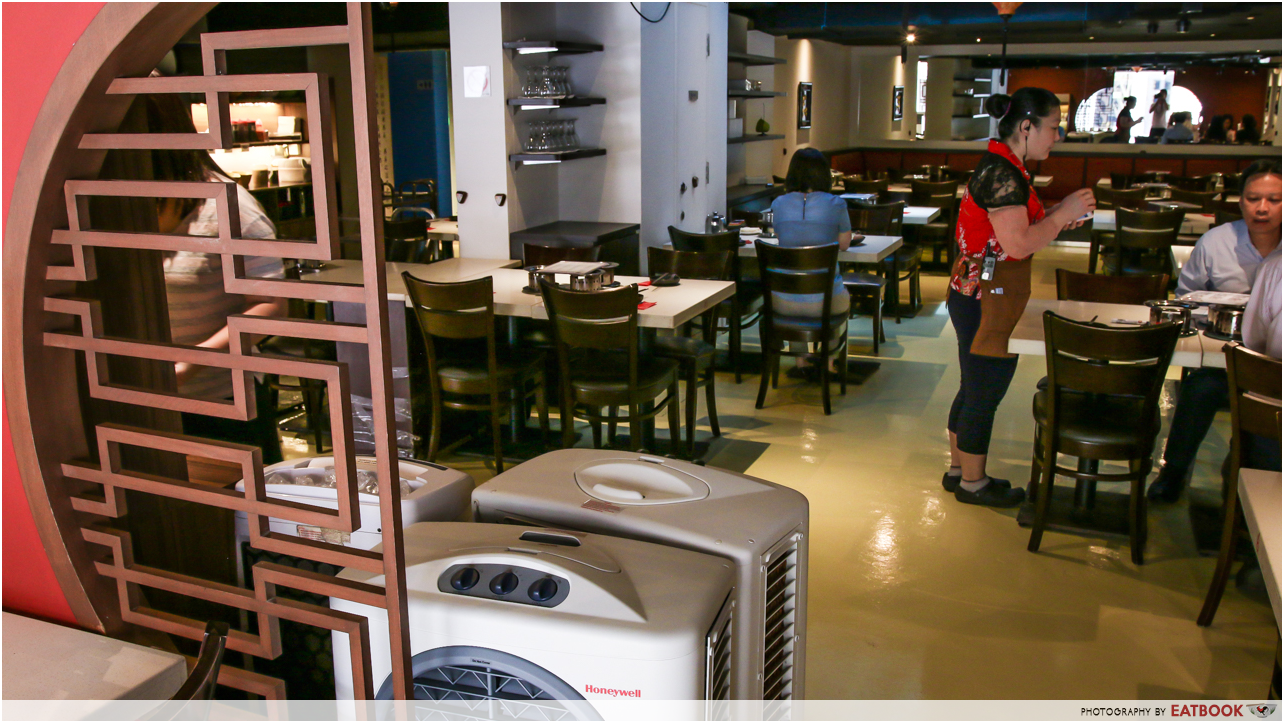 The restaurant has ample seats but it can still get crowded during dinner time, especially on weekends. It's also well air-conditioned so you don't have to worry about the heat from the hot pots getting to you.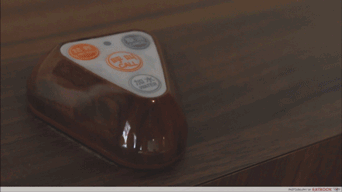 There  is a small button console at every table that you can use to ask for service or call for the bill. Take note, Guo Fu Steamboat will charge you $5 for every 100 grams of food wasted, so don't be overly ambitious with the amount you order.
The verdict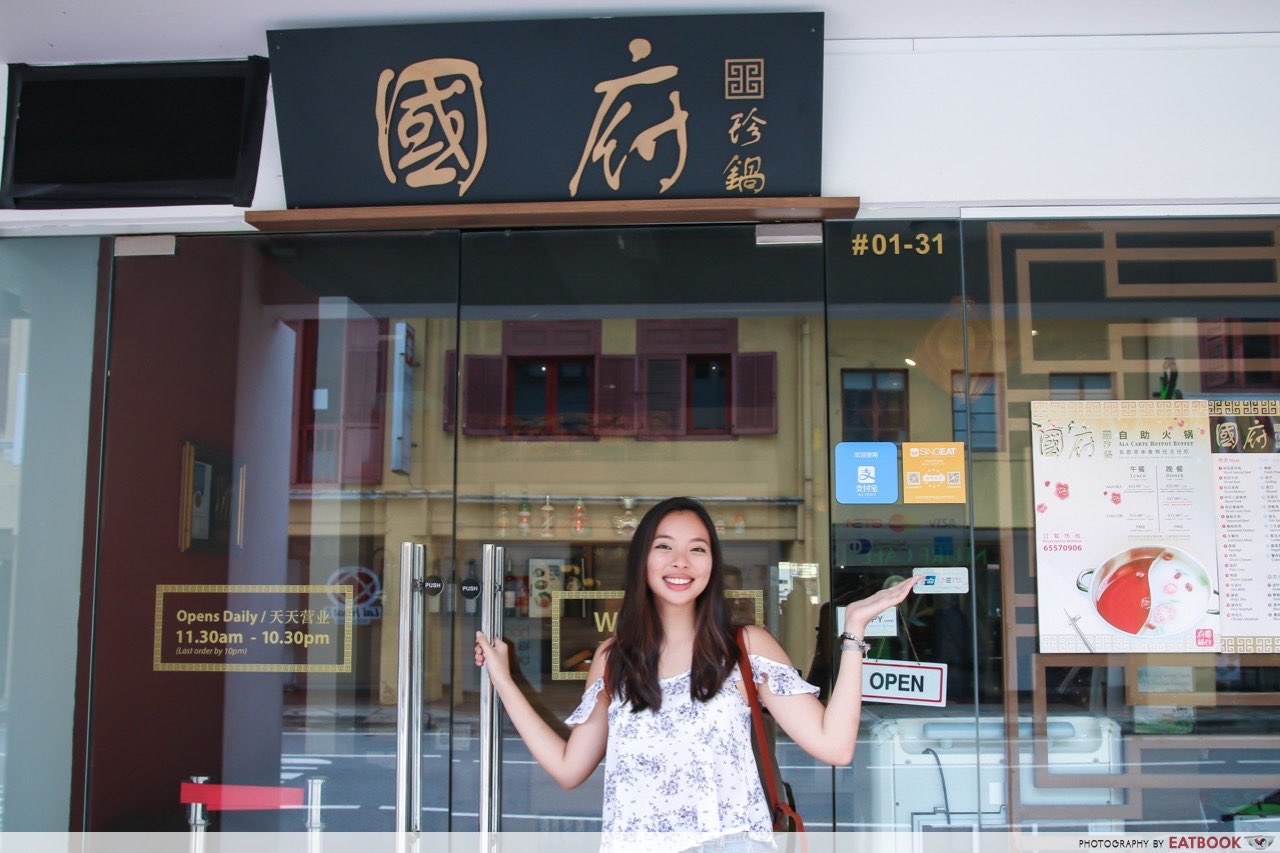 This may not be the cheapest steamboat buffet out there, but it's worth the money you're paying considering the sheer quantity of dishes available. If you can eat your weight's worth in dumplings, their free-flow xiao long baos are reason enough to come back. Keep a lookout during special occasions like Mother's Day and Father's Day as they offer promotions such as buffet for four diners for the price of three.
This is an independent review by Eatbook.sg.
Summary
Summary
Pros
– Convenient location
– Wide variety of dishes
Cons
– May be crowded during dinner time and weekends
Recommended Dishes: Special Beef Slices, xiao long bao, sweet potato noodles
Operating Hours:
Daily 11:30am to 10:30pm
Tel:
6557 0906
Address: 20 Cross Street, #01-31, China Court, China Square Central, Singapore 048422