Hanna's Fusion & Japanese serves halal-certified Japanese food
Update: Hanna's Fusion & Japanese is permanently closed.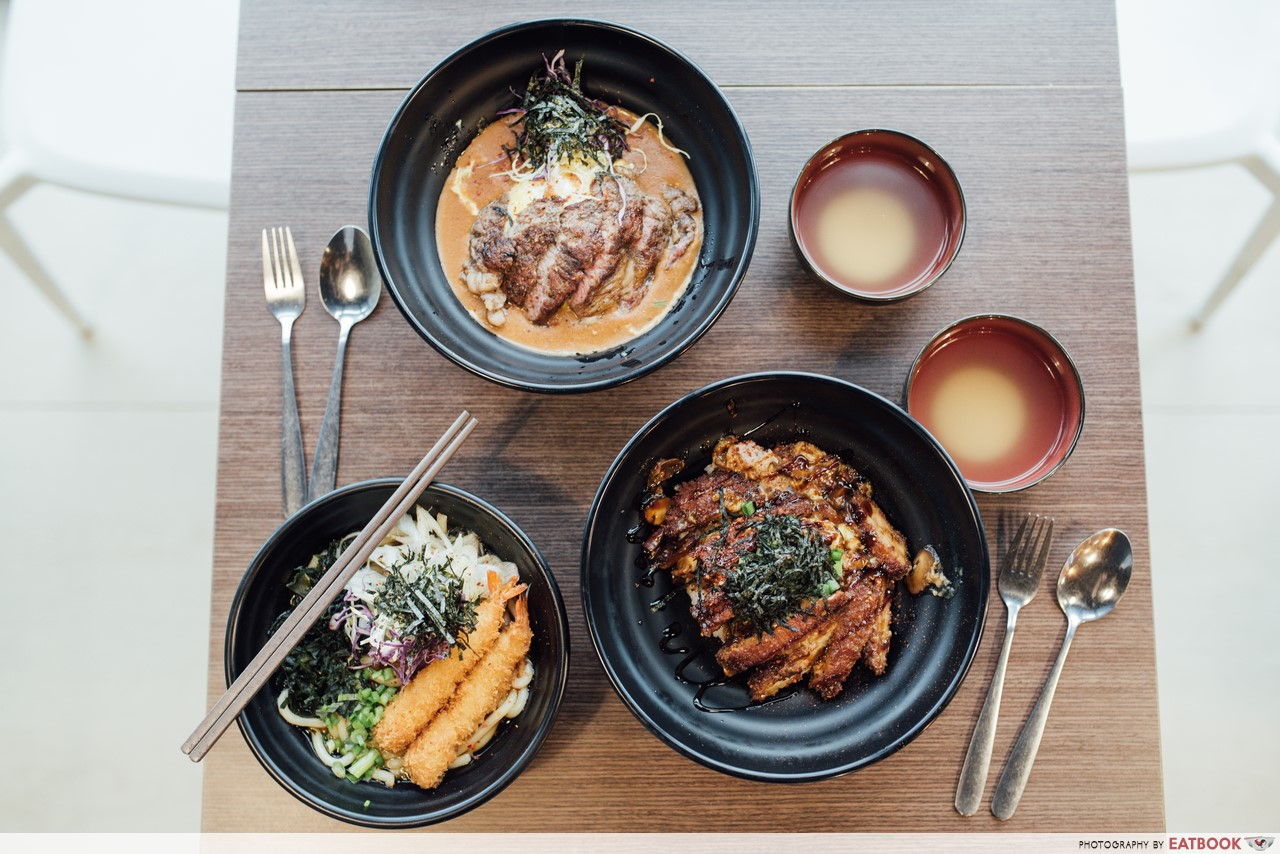 Whenever I think of Sim Lim Square, I only have recollections of getting scammed which I still feel salty about till this day. Imagine getting overcharged for a problem that didn't even exist – absurd. Call me gullible but I didn't know of any trustworthy shop back then so desperate times called for desperate measures. I had an important school project due and my laptop decided to let me down, just like my group mates. At that point in time, I was under the impression that Sim Lim Square's stores only sell and fix devices but recently, I realised there is a trove of food places hidden in corners on almost every floor. And that was where we found Hanna's Fusion & Japanese.
Food at Hanna's Fusion & Japanese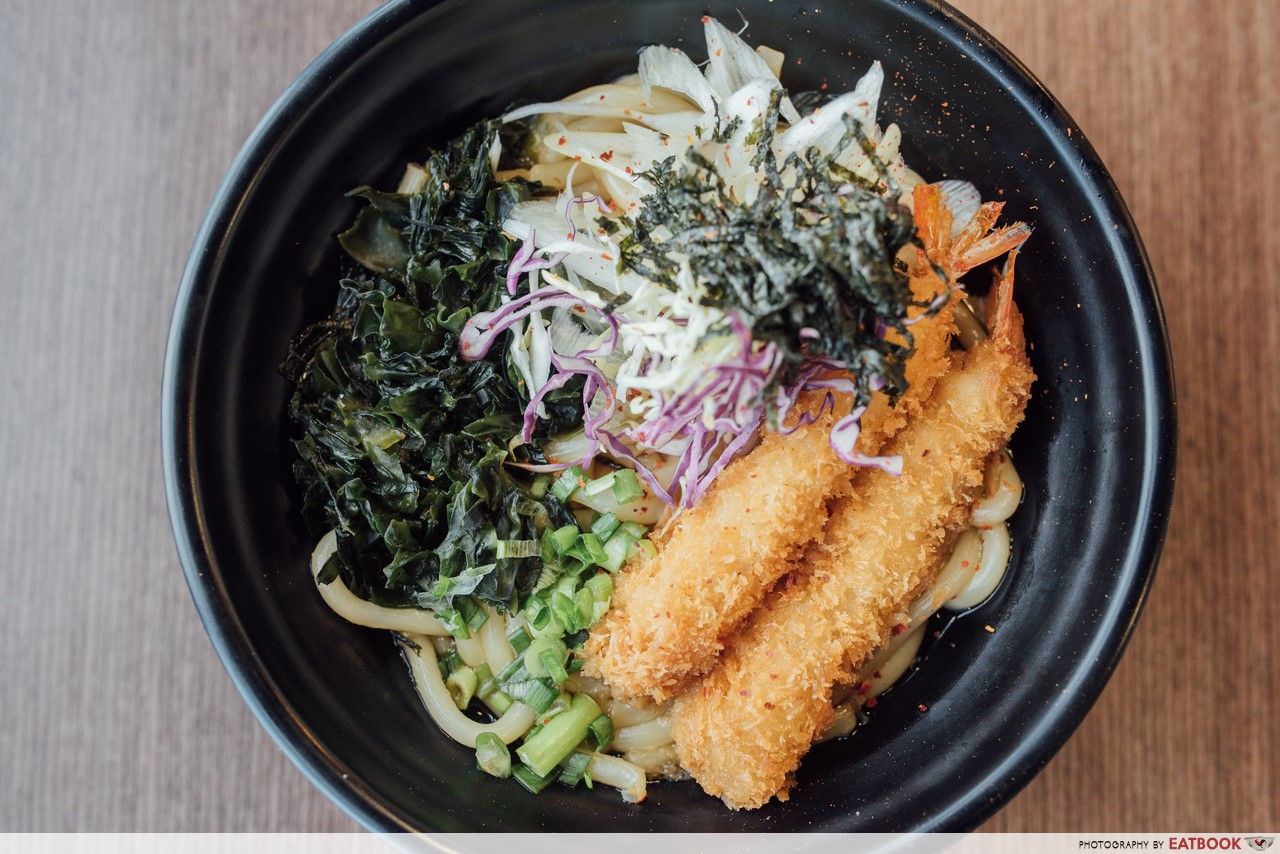 I could hardly contain my excitement when my food was ready to be collected. Carefully carrying my clearly overloaded tray, I made my way back to the table with wary steps. We started off with Tempura Udon ($8.90) first lest it got soggy. It seemed quite appealing to me. It was garnished with a garden of thinly sliced dried seaweed, wakame, purple cabbage, and spring onions. The main ingredient of this dish would, of course, be the ebi fry.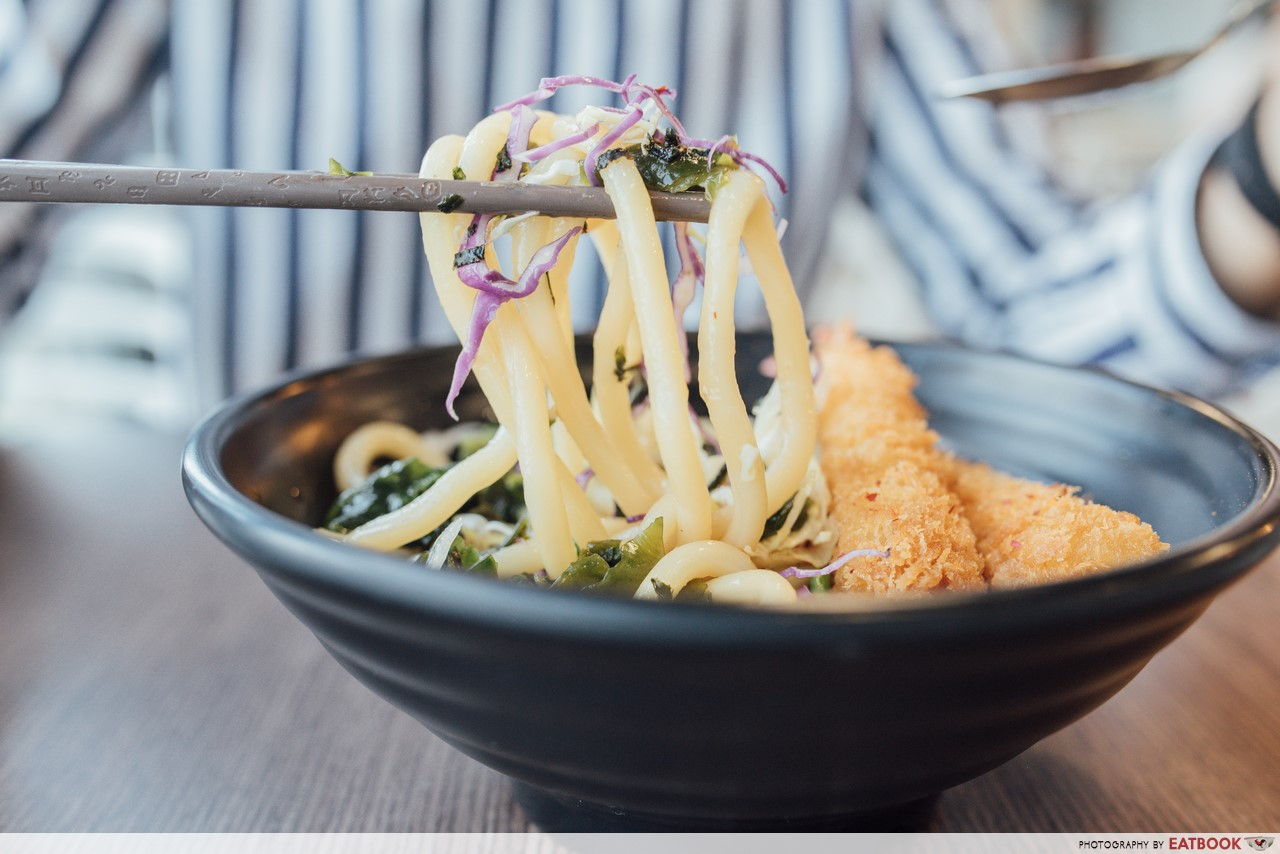 The shrimps were nicely coated with a layer of panko batter and deep-fried until golden brown. It wasn't very crunchy but it still had a nice crisp outer layer which paired really well with the plump and succulent shrimp. It would've been better if it was slightly seasoned. My chopsticks finally picked up the limp and slippery udon after many tries, and I slurped it effortlessly into my mouth. The noodles were quite bouncy and absorbed the broth really quick. The broth was a little underwhelming, diluted and lacked  umami flavour. However, the seaweed was a saving grace that helped to compensate in flavour.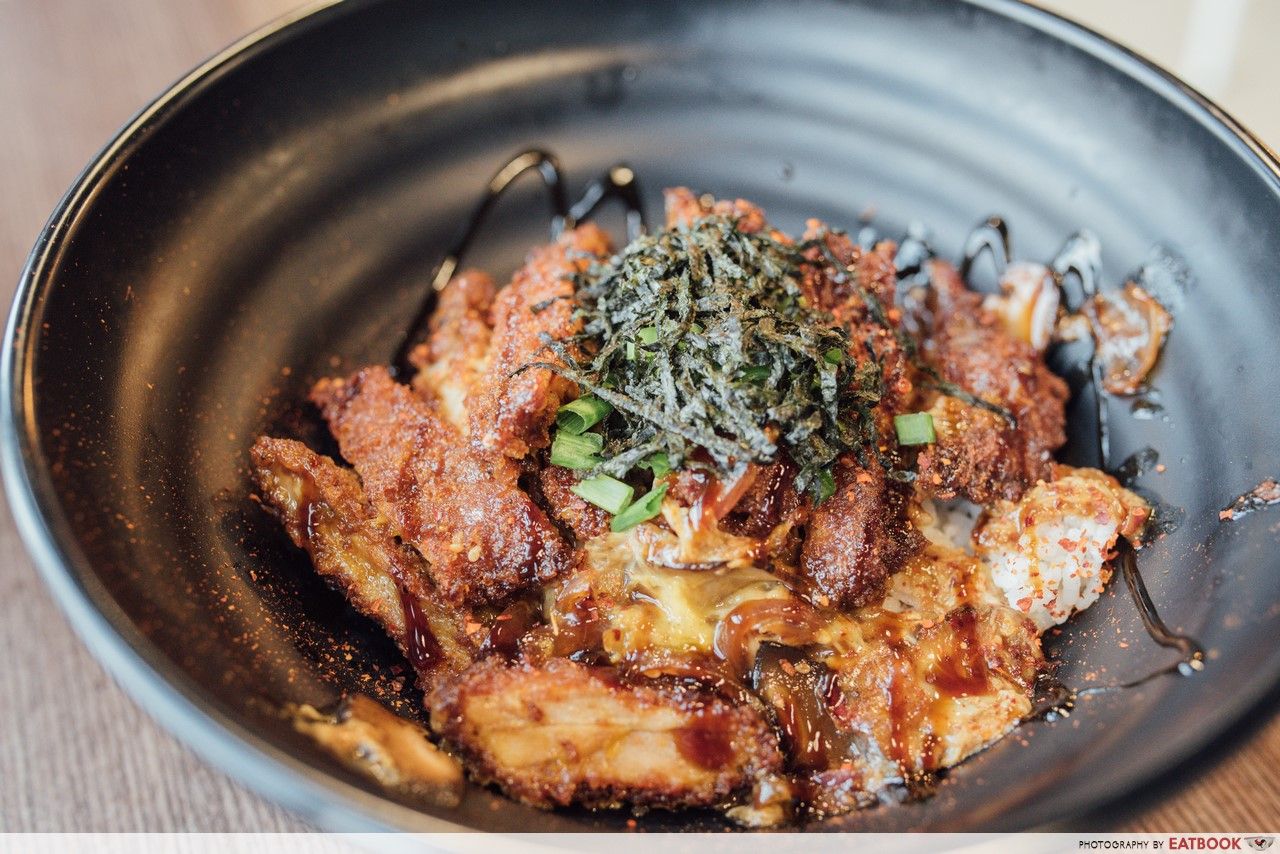 We decided to get their Chicken Katsu Don ($10.80) as it is one of their bestsellers. I was looking forward to it and I wasn't disappointed. The portion was just nice and it came in a huge bowl. Slices of deep-fried chicken katsu sat atop a bed of short-grain rice, garnished with dried seaweed and spring onion. The drizzle of teriyaki sauce was a mess, but a beautiful one at that. And not to forget a dash of red chilli flakes for an added spicy kick.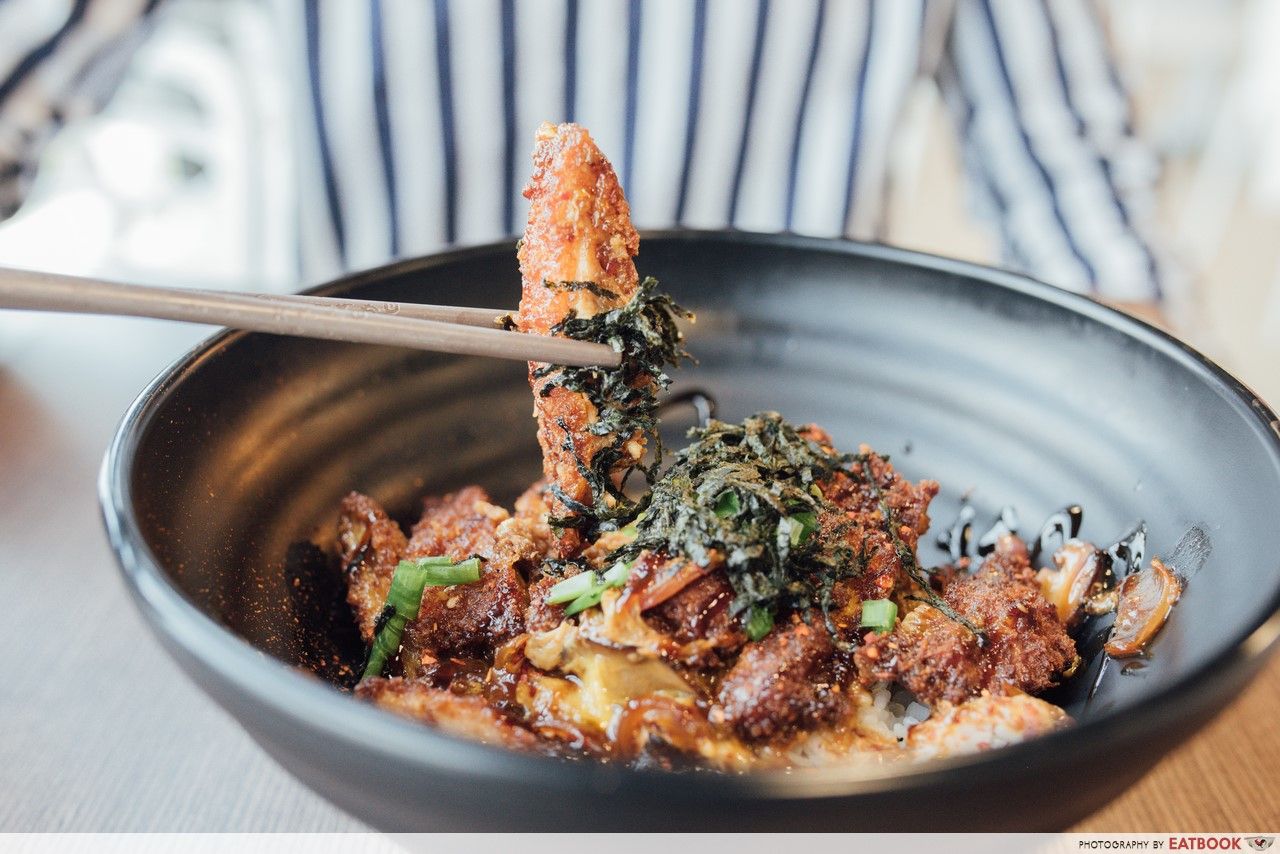 I gave the bowl a good mix, ensuring that every grain of rice was coated in the sweet and tangy brown sauce. My spoon delved into the pile of goodness and scooped up a spoonful of the rice and chicken, right into my mouth. I began chewing with my mouth full, and cheeks bulging like a hamster storing up food. The meat was tender, and the skin had crispy edges which I really liked. Paired with the moist rice, it hits all the right spots and I couldn't stop stuffing myself silly.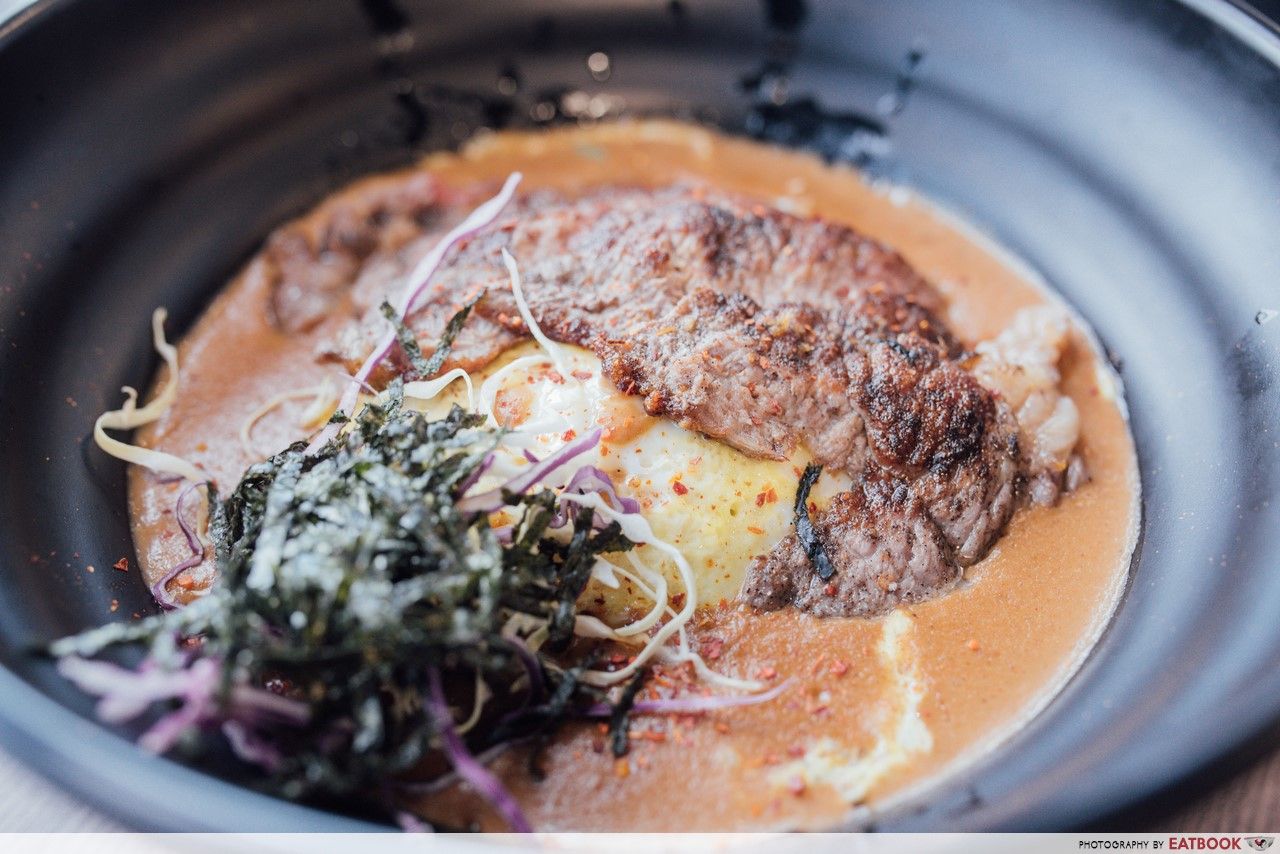 With curry being one of Japan's favourite dishes, we couldn't give their Beef Curry ($12.90) a miss. A mound of short-grain rice was nicely tucked underneath a blanket of omelette, hiding away from the outside world. Huge slices of beef rested beautifully on the omelette, with curry inundating its perimeter.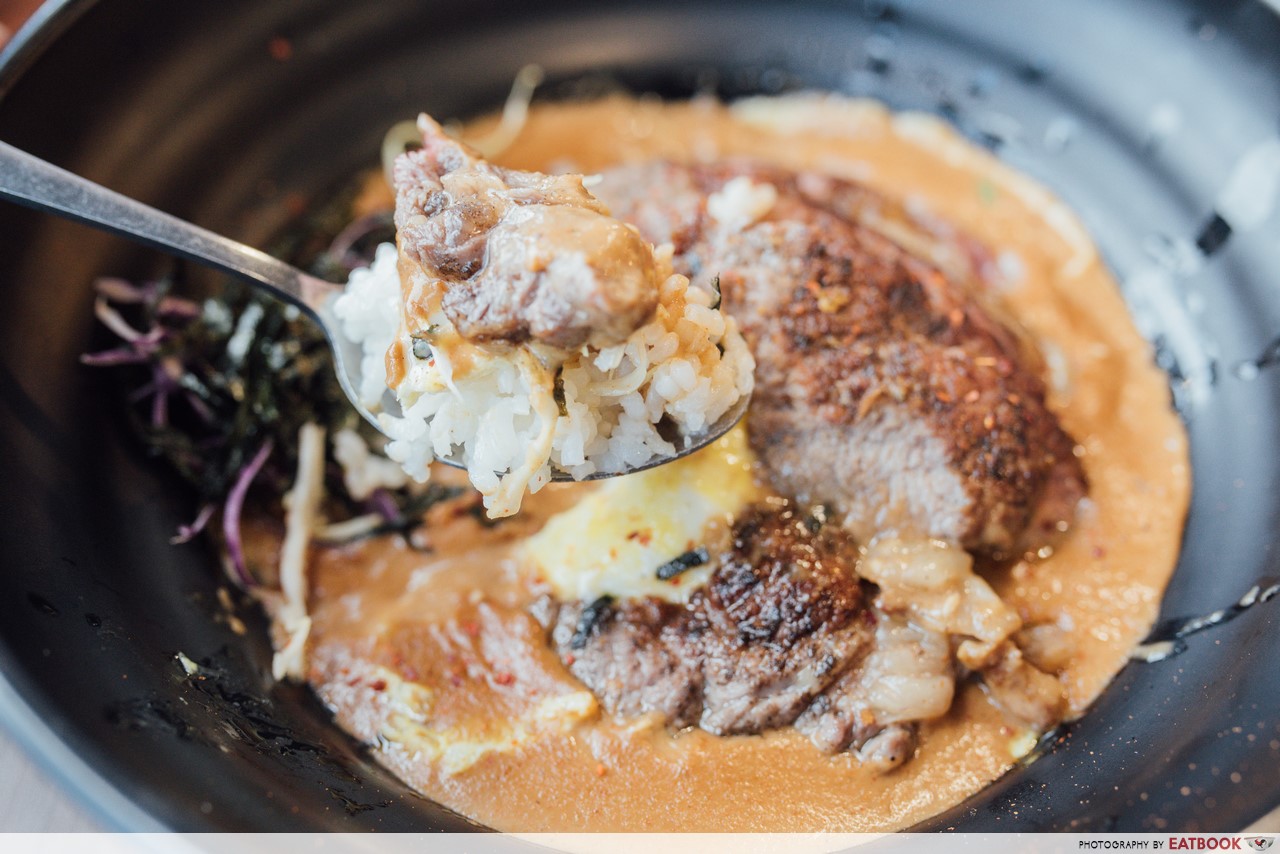 The meat was well done and seasoned nicely, though it would've been nicer if they trimmed off the excess gristles. The surface was slightly seared which added some caramelisation to it. As for the curry roux, it was mild and its sweetness was kind of muddled – lost in translation to my taste buds. Some tweaking to its recipe would make it a great roux for the dish. Perhaps it's just my preference for stronger and spicier curry.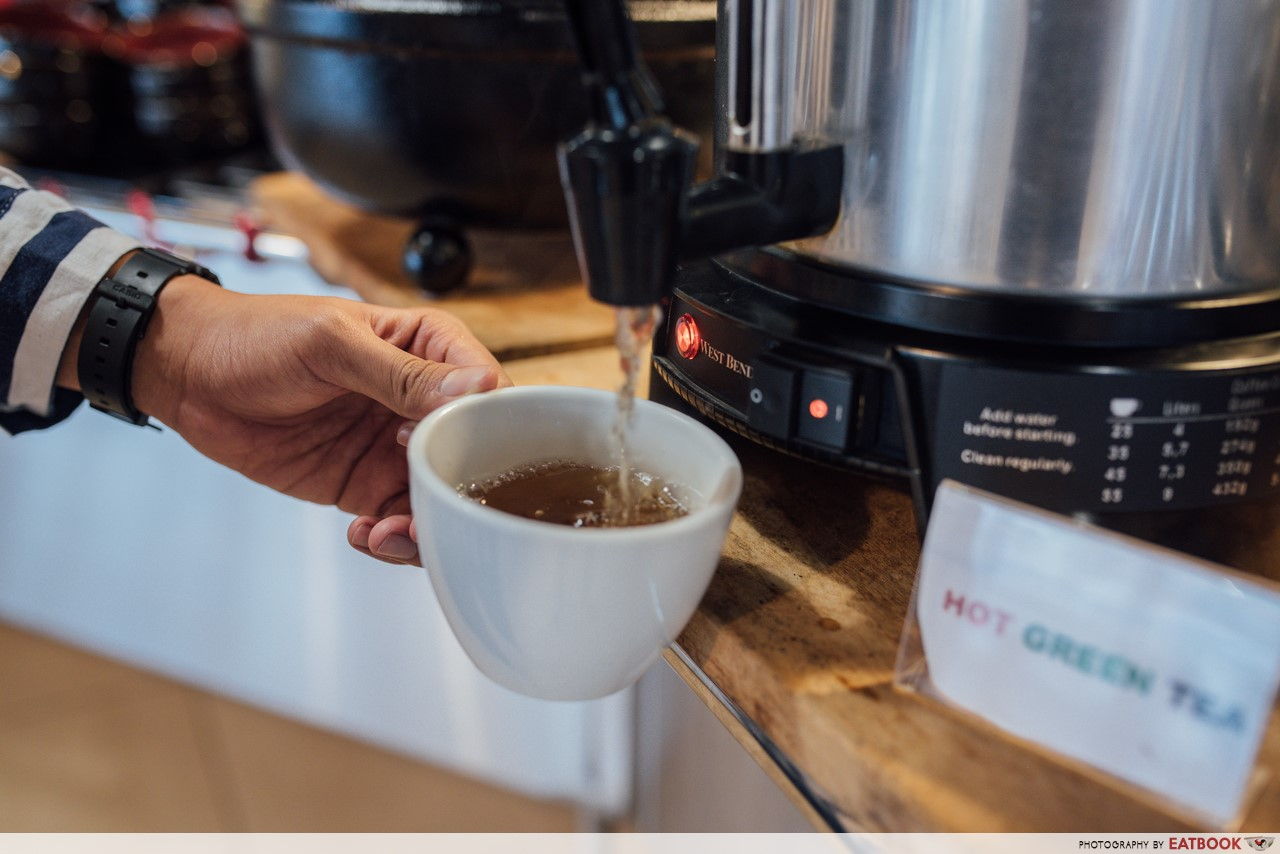 And to our delight, they have free-flow piping hot Japanese green tea and miso soup. The tea was great – aromatic and refreshing, which contrasted to the heavy food we had. The miso soup, however, fell short in terms of taste; it was a bit diluted and lacked the distinct miso flavour.
Ambience at Hanna's Fusion & Japanese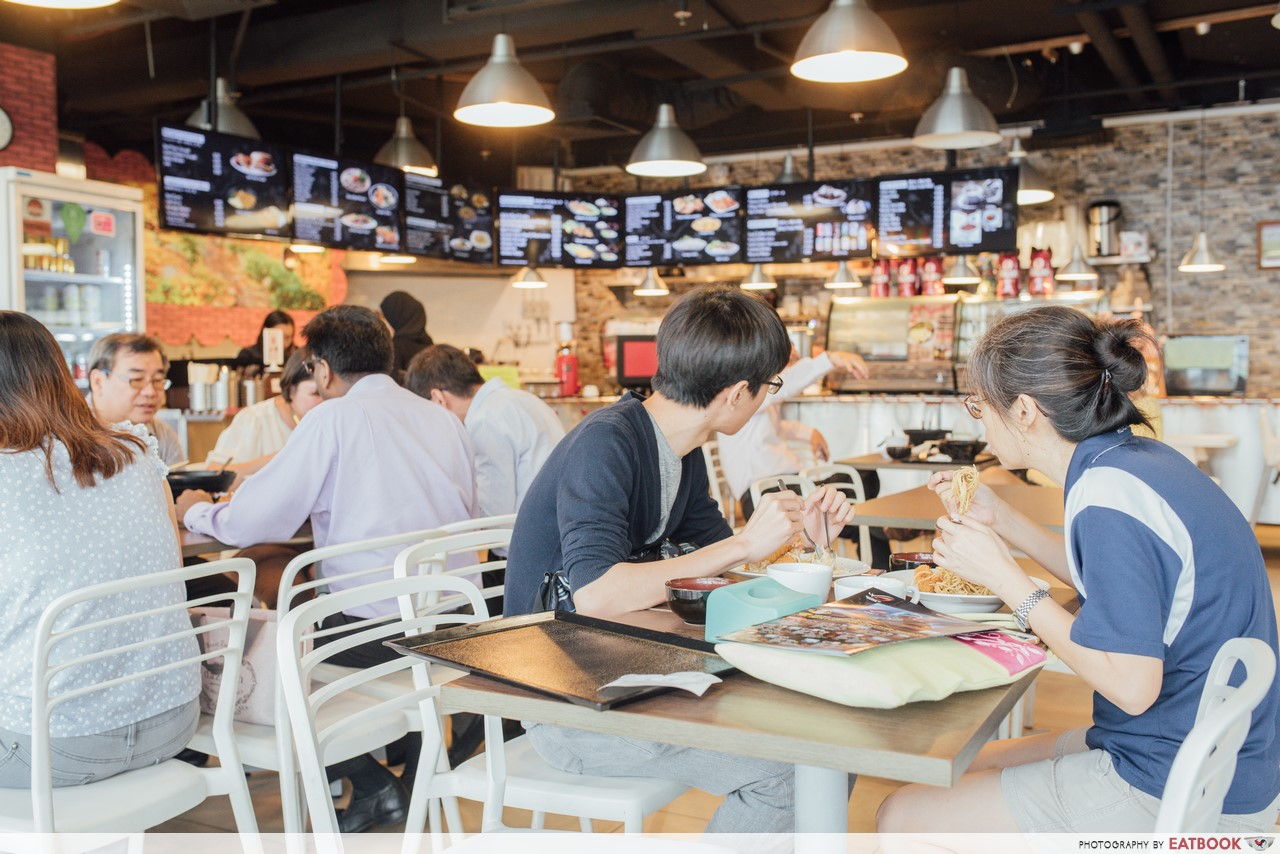 We had some problems finding the restaurant as it was tucked away in a corner; its presence was detracted by the surrounding shops. Hop into the lift and go to the fourth floor, then take a left and walk straight until the end. You'll be greeted by a menu board which is taller than my 1.83m self outside the restaurant. The space is huge and sits about 70 people. Its full-length windows give a dramatic sense of space and also allow you to overlook a small park and a bustling road. The lunch crowd kicked in at around 12 so get here earlier if you wish to beat the snaking line. Overall, the brick walls and wallpapers gave a contemporary feel.

The verdict

All in all, I would say it was a decent experience at Hanna's but not a memorable one. I would drop by with my friends if I am in the area and really feel like having some Japanese food. The food are all at nett prices which means no additional charges – hurray! Besides, it is uncommon to find a halal-certified Japanese eatery so you might want to give this a try. Also, check out our list of cheap halal food with huge portions!
Address: 1 Rochor Canal Road, #04-02F, Sim Lim Square, Singapore 188504
Opening hours: Daily 11:30am to 8pm
Tel: 6337 7540
Website
Hanna's Fusion & Japanese is a halal-certified eatery.
This is an independent review by Eatbook.sg.
Summary
Pros
– Large seating capacity
– Free-flow miso soup and green tea
– No GST and service charge
– Huge portions
Cons
– Cash only
– Lacklustre udon broth
– Diluted miso soup
Recommended Dishes: Chicken Katsu Don ($10.80)
Operating Hours: Daily 11:30am to 8pm
Address: 1 Rochor Canal Road, #04-02F, Sim Lim Square, Singapore 188504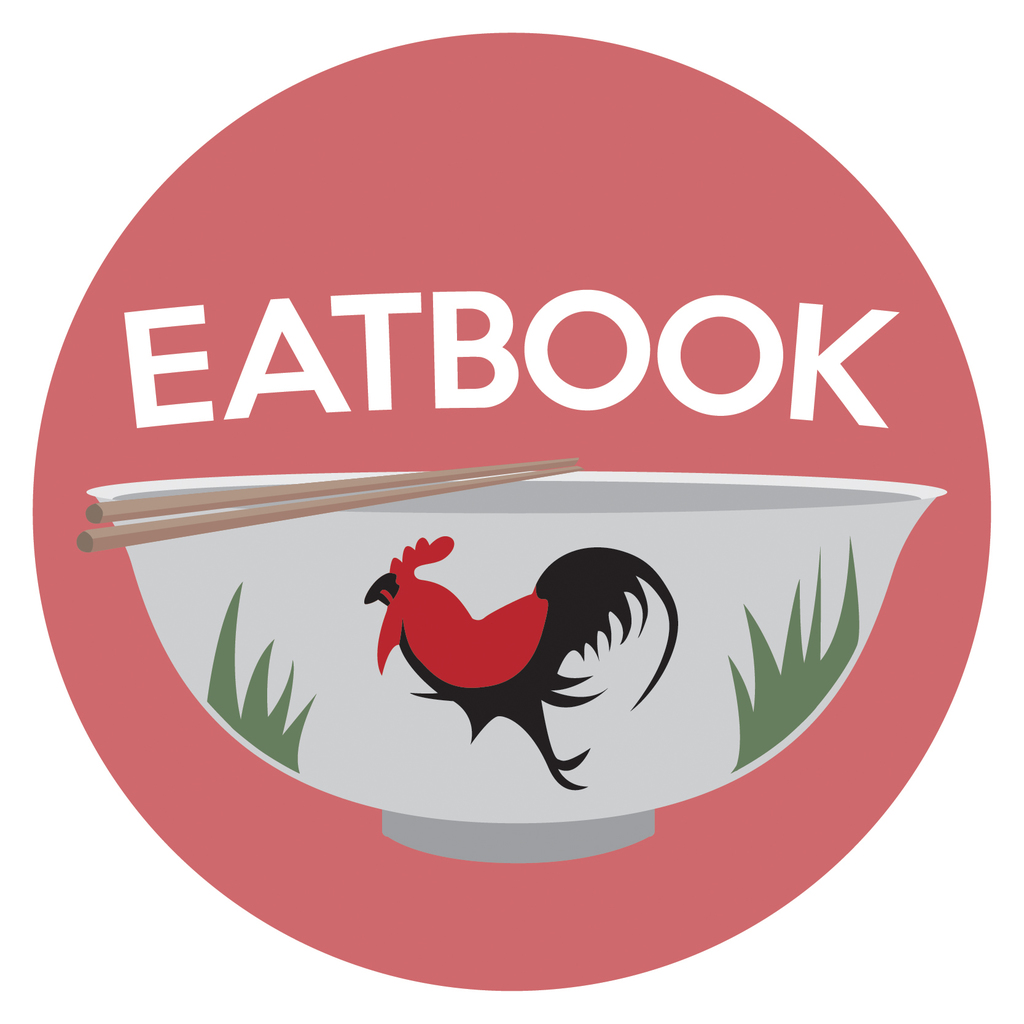 Drop us your email so you won't miss the latest news.