Harvest Fields breakfast spreads at FairPrice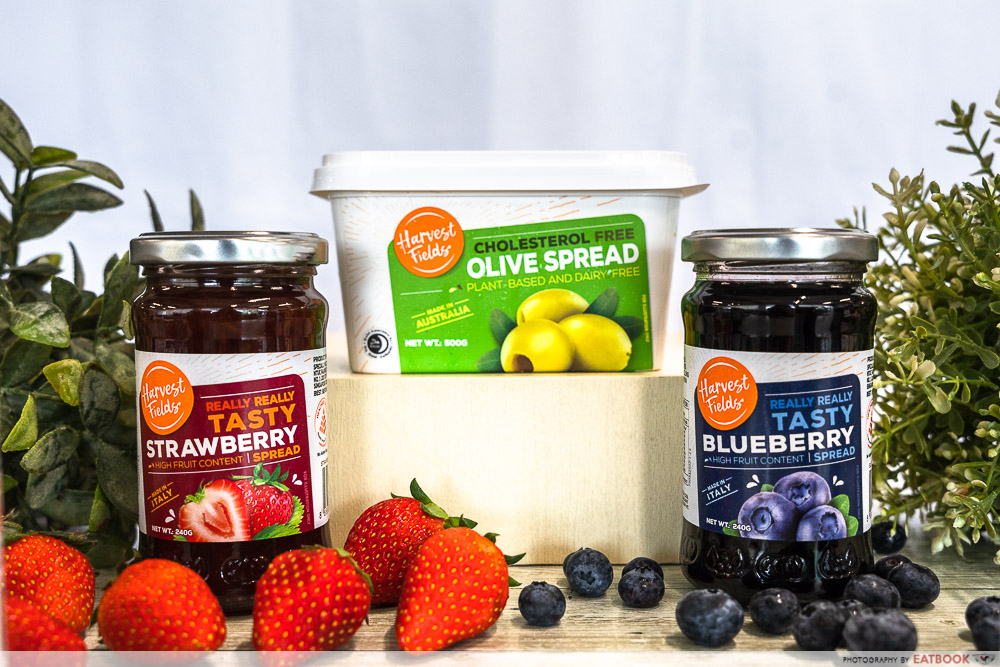 IMO, Toast with a bit of spread is one of the easiest and tastiest breakfasts to put together before a long day. While jam used to be my go-to, my recent discovery of Harvest Fields' fruit spreads really levelled up my simple morning meal to new, fruity dimensions.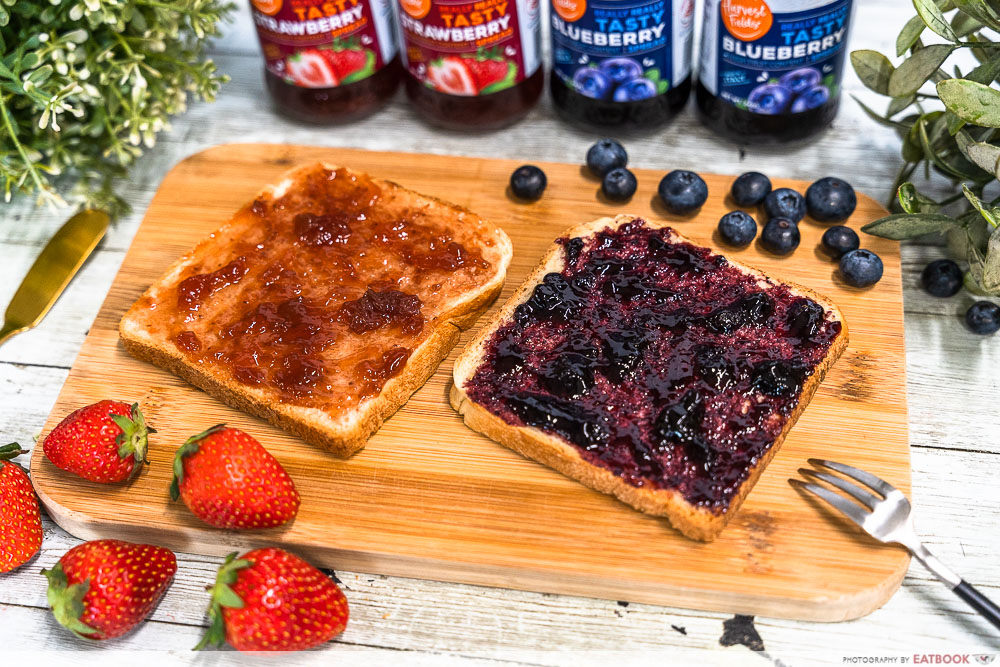 Harvest Fields may be a familiar name to those who enjoy snacking on dried fruits, but they also produce fruit spreads in two flavours: Strawberry and Blueberry. These are both made in Italy, with premium fruit.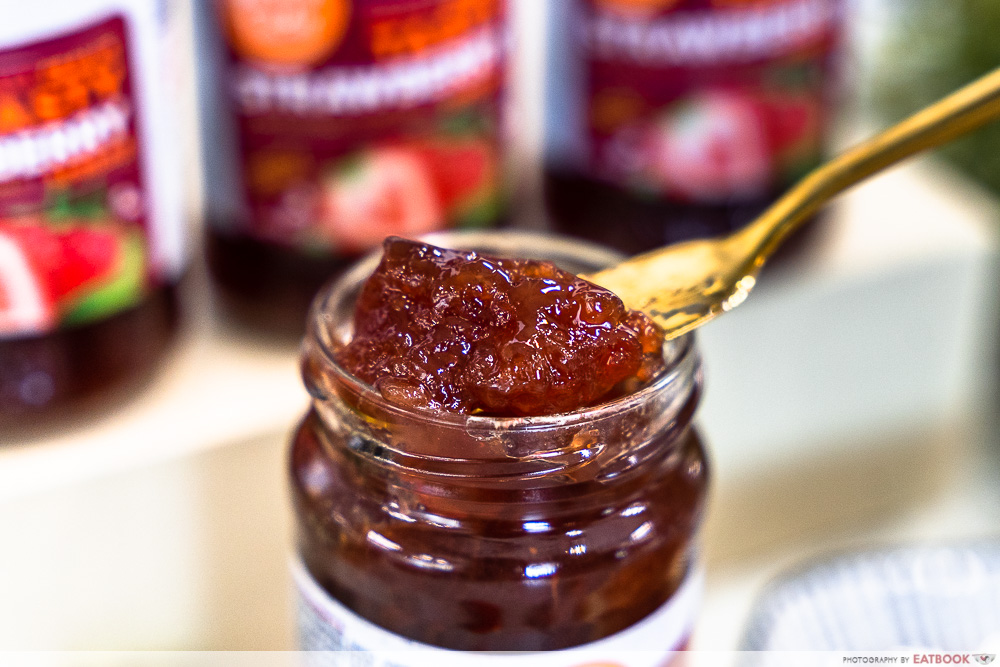 If you're wondering what the differences between fruit spreads and jams are, here's the lowdown: fruit spreads are made with no added sugars or sugar replacements.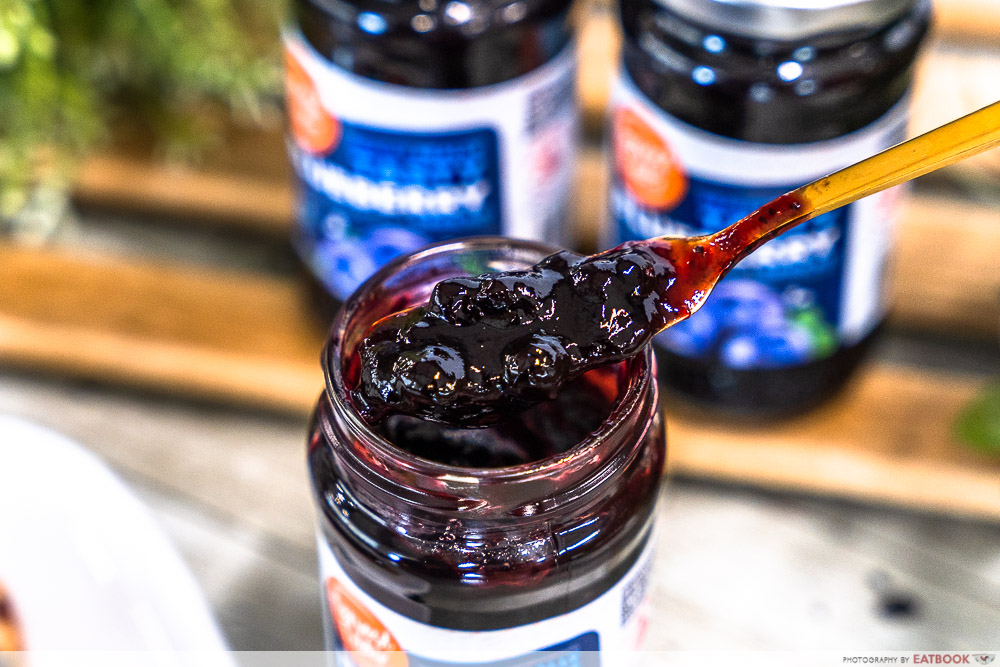 They tend to contain fruit chunks and have an overall higher fruit content. Harvest Fields' fruit spreads contain 51% of real fruit, making them extra-fruity, so you can savour the natural berry notes.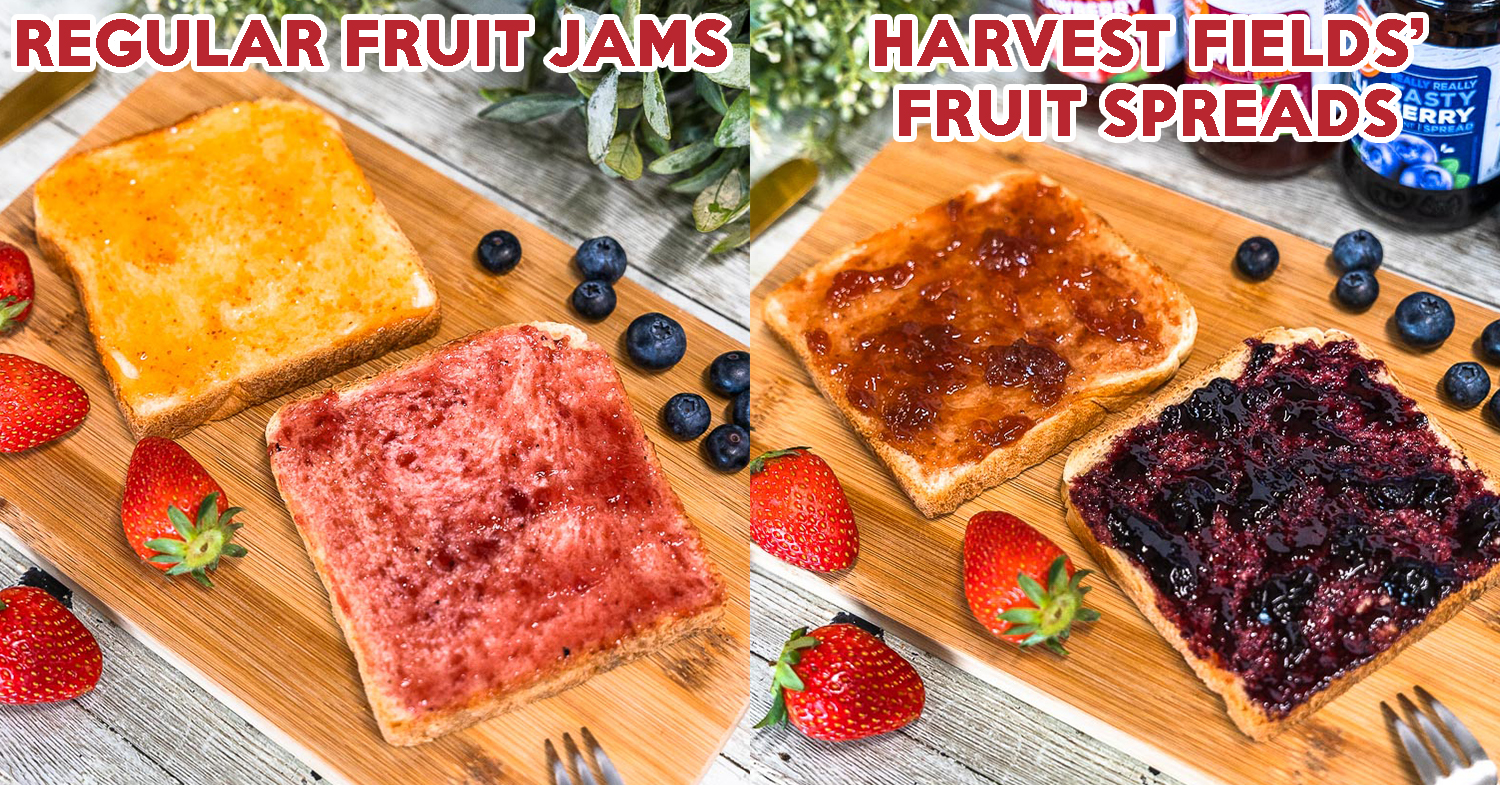 Fruit spreads tend to be thicker than jams, as they have a higher fruit solids content.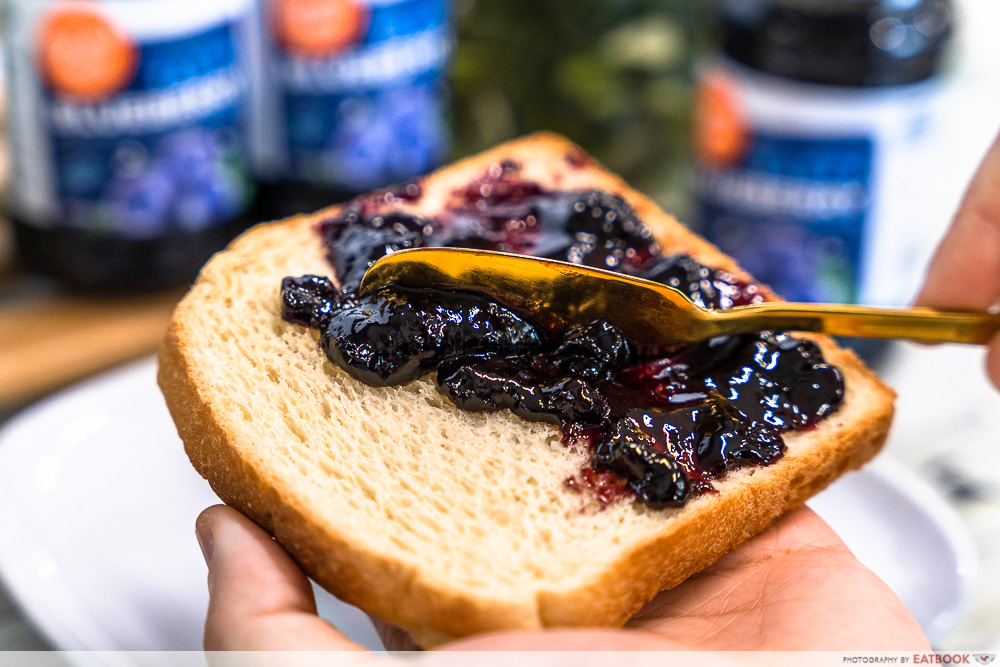 This makes Harvest Fields' offerings great on top of toast, but also as ingredients in plenty of other fruity creations, think muffins with a jammy core, yoghurt parfaits, or overnight oats.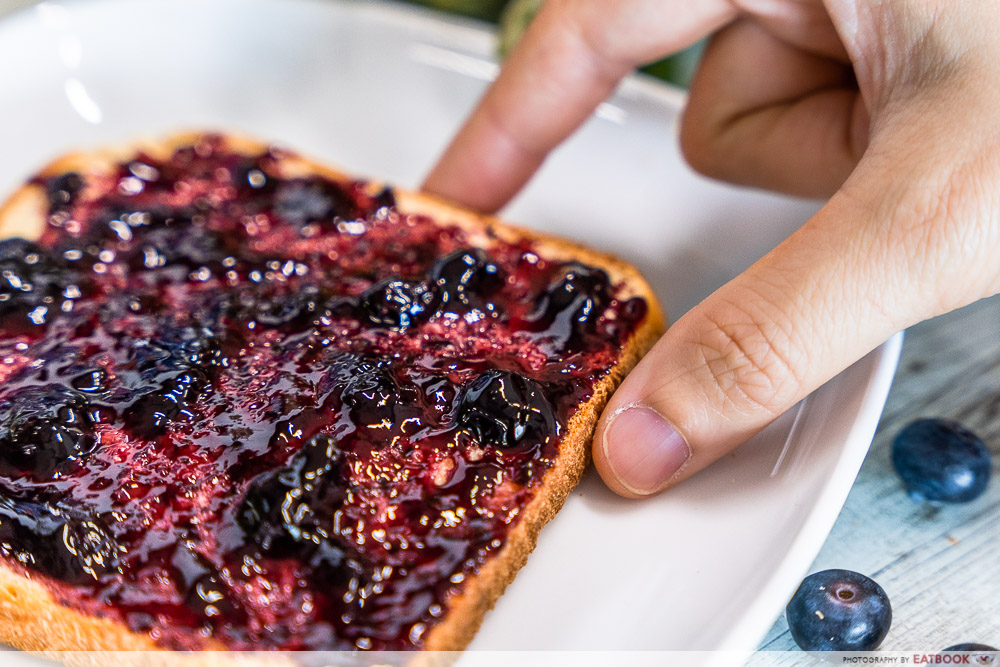 The spreads are also more nutritious than jams. Beyond the lower sugar content, they're also free of artificial preservatives, colourings, and flavourings.
A 250g jar of Harvest Fields Strawberry or Blueberry spread will set you back $4.50.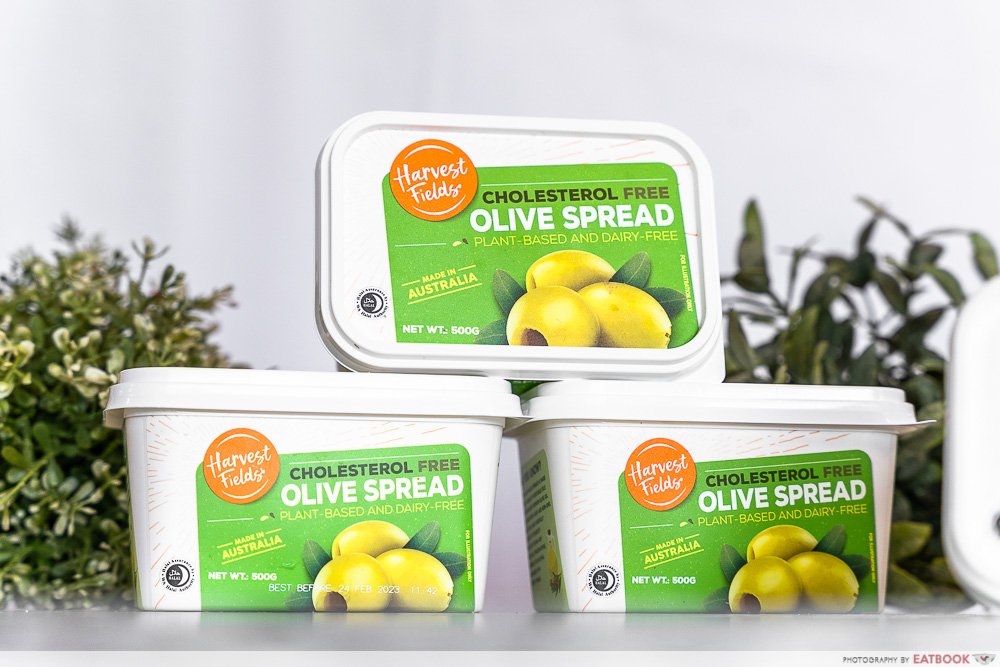 I personally enjoy a bit of butter with my fruit spread and toast combo, but am not a fan of butter's high fat content. Harvest Fields has a butter alternative in the form of their Olive Spread.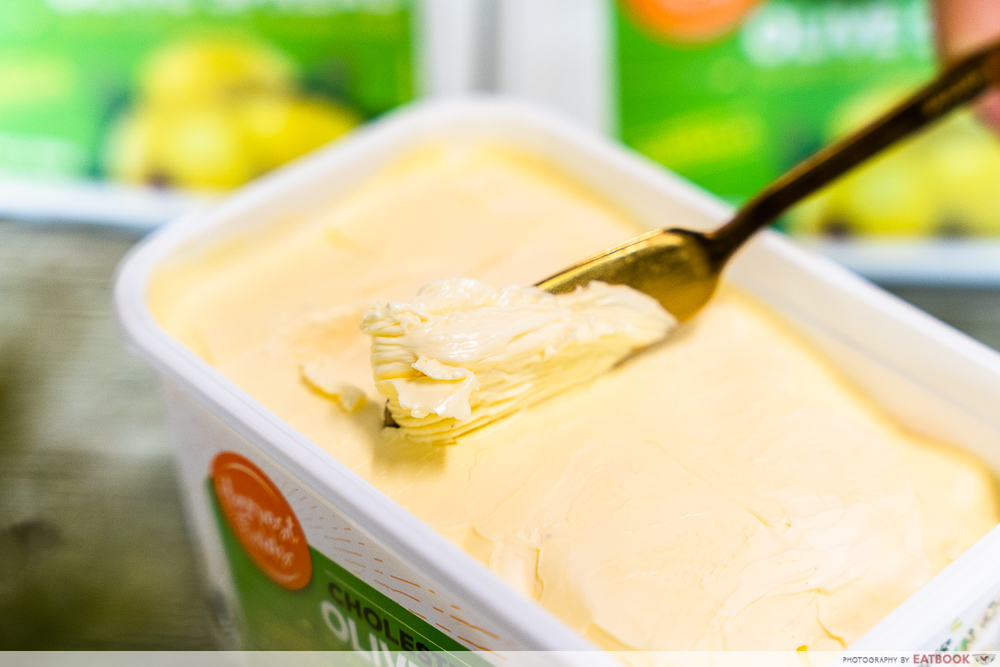 This vegan-friendly butter substitute is made in Australia. It is prepared with non-GMO ingredients, as well as has no artificial preservatives.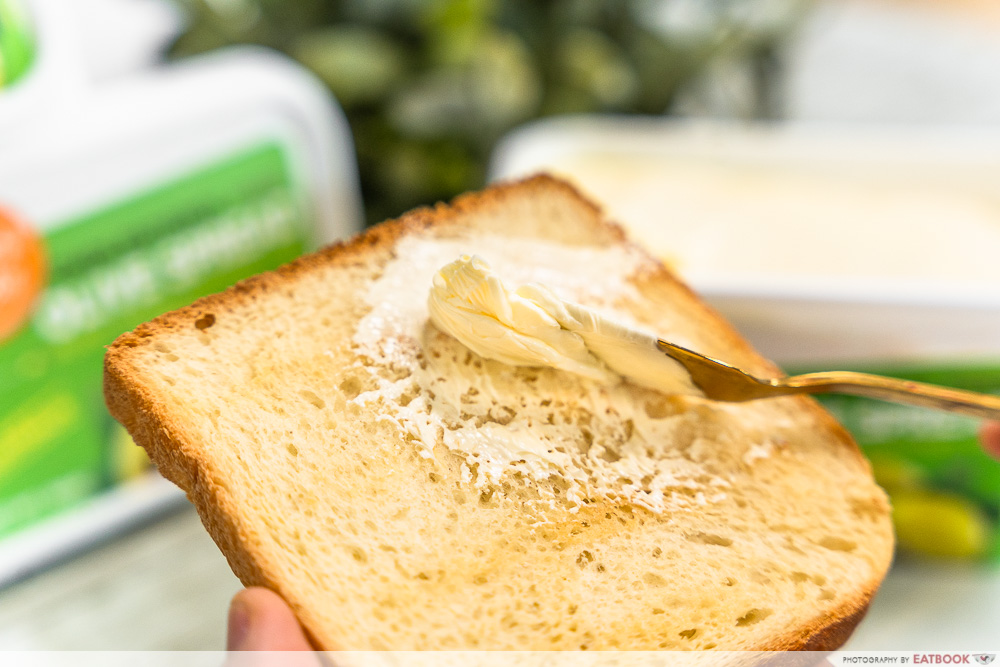 The plant-based spread tastes rich, without butter's fattiness. It is also much healthier, given that the spread is free of cholesterols and trans fat, as well as a source of vitamins A and D. 
Beyond toast, you can also use the olive spread in place of butter in recipes that call for it.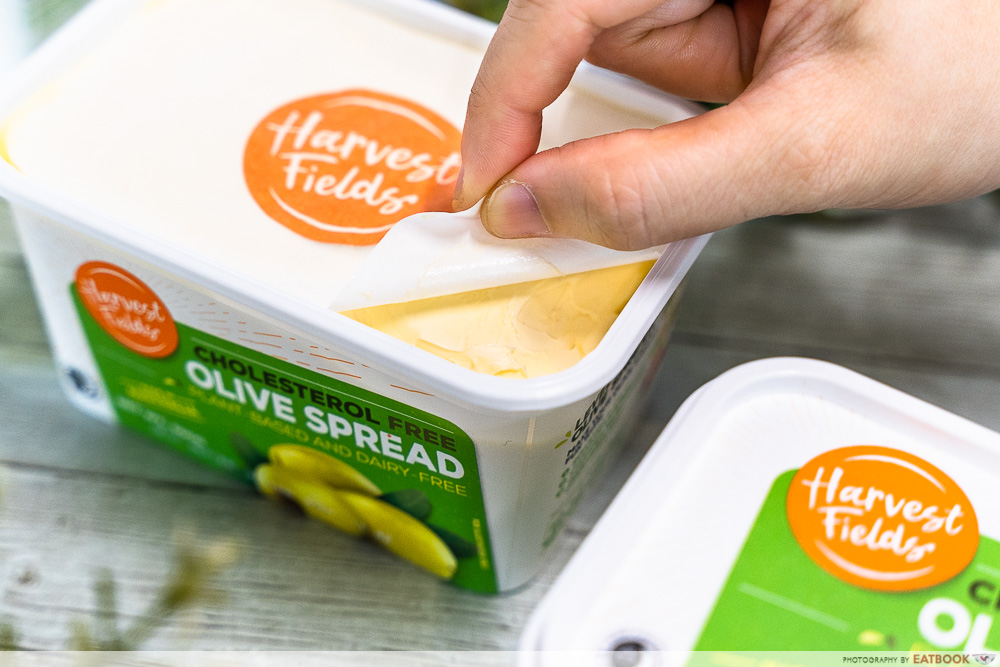 A 500g tub costs $5.35, but you can get it at a discounted price of $4.95 from now till 15 June 2022. All Harvest Fields' products mentioned are available at FairPrice outlets islandwide.
Photos taken by Chew Yi En.
This post is brought to you by FairPrice.