---
Struggling to grab a healthy bite in the city?
---
The simplicity of going out and eating unhealthy food is not much of a motivator for healthy eating, especially in Singapore where food is abundant whether it is in the form of local delights, or Western foods. However, the dynamic of the healthy eating movement around the world is changing that as the benefits of maintaining a healthy diet are being brought to light.
Singapore has caught onto this movement and a healthy alternative to dining outdoors has become a widely available option. Look no further for the ten tastiest healthy dining options scattered across Singapore, whether it is for a coffee, quick bite, or afternoon with friends.
---
1. Project Acai, Holland Village
---
Although acai is a fruit that is commonly debated between superfood or super-hype, you can't argue when something so healthy tastes so good. If you're looking for a cold, healthy snack after a day of shopping or hiking in the area, Project Acai is the perfect little spot for you. This is Singapore's first dedicated acai cafe and their menu consists of several types of Acai bowls and smoothies. A medium sized fruit bowl ($10) will be the perfect snack to cool down on a hot day.
Opening hours: Daily: 1130am – 10pm
Address: 27 Loring Liput, Holland Village, Singapore 277738
---
2. Loving Hut
---
Healthy food doesn't have to be boring – Loving Hut, with over 200 restaurants worldwide, is a perfect example of this. Loving Hut in Joo Chiat will appeal to anyone who is after a healthy, delicious, and filling meal with a laid back cafe vibe. The restaurant is focused on 100% plant-based ingredients, even working at tweaking locally loved dishes such as Nyonya Mee Siam ($6.90) to be purely vegan. You'll be sure to find yourself pleasantly surprised at the diversity of dishes that are available – don't knock it till you've tried it!
Opening hours: Daily: 11am – 915pm
Address: 229 Joo Chiat Road, #01-01 Singapore 427489
---
3. Shinkansen
---
The Shinkansen is a prominent symbol for Japan that has received its reputation for being a means of arriving from Point A to Point B in the quickest possible time. Shinkansen in Singapore shares the same value; speedy, healthy meals, including a variety of hand-rolled sushi and sashimi as well as salads. The sizes range from Transit (small), Station (medium) to Terminal (large) — after choosing the size of your meal, you have the flexibility of deciding on your base (soba, brown rice, mixed greens), your add-ons (assortments of vegetables), and finally, your toppings. If you're looking for a quick bite without being too unhealthy, Shinkansen is the perfect haven for you.
Address: Ocean Financial Centre, 10 Collyer Quay #B1-08 Singapore 049315
Opening hours: Mon – Fri, 1030am – 7pm
Address: 100am @ Tanjong Pagar, 100 Tras Street #03-22 Singapore 079027
Opening hours: Mon – Fri, 11am – 8pm, Sat & Sun 12pm – 6pm
Address: United Square, 101 Thomson Road #B1-60A Singapore 307591
---
4. Afterglow by Anglow
---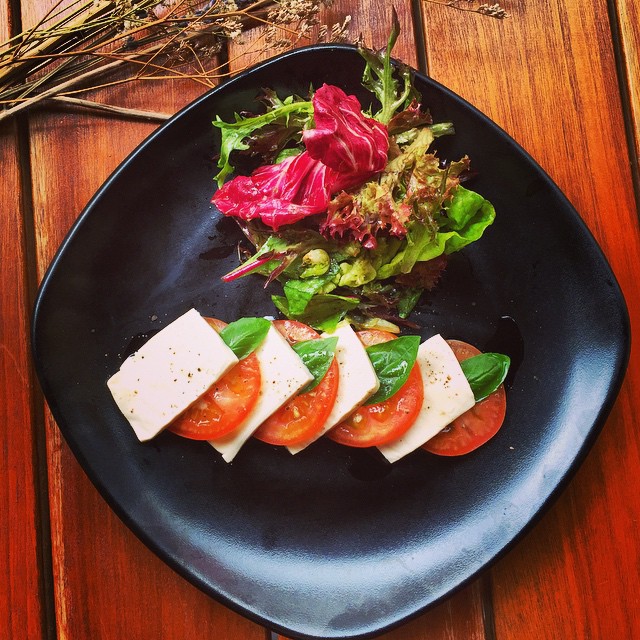 Source
With the current increase in farm-to-table trends because of fear of unnatural products entering our body, it is no surprise that the concept of raw, wholesome foods are becoming more and more popular in the landscape of the food and beverage industry around the world. Singapore has caught onto the trend and one of the talked-about places is Afterglow by Anglow, which offers creatively constructed healthy dishes such as the Drag-Pom salad ($16) – chock full of dragonfruit, pomegranate, and avocado. Situated down the iconic Keong Saik Road, enjoy the contrast between high rises and shophouses and take in the refreshing taste of raw, unprocessed foods.
Opening hours: Mon, Wed, Thurs (12pm – 11pm), Tues (5pm – 11pm), Fri, Sat (12pm – 12am)
Address:  24 Keong Saik Road, Singapore 089131
---
5. Kilo at Pact
---
Taking a Japanese-Vietnamese spin on healthy eating, this unique concept has options available for everyone; from salmon quinoa bowls, to Yuzu Tai rolls ($23), to a Raw Seafood Ceviche ($21). If you find it difficult to eat moderately healthily without a dash of creativity inspired in your dish, this will be the perfect spot for a meal over a quick catch up with some friends.
Opening hours: Daily: 11am – 10pm
Address: 181 Orchard Road, #02-14 Orchard Central, 238896 Singapore
---
6. VeganBurg
---
Looking for something that's quick but not necessarily junk food? Vegan burgers are the perfect go-to for you. If burger patties made of soy topped with exotic ingredients to make a healthy burger sounds like it's just your thing, be sure to make a stop by this place if you are in the area. They even have vegan desserts to finish of a wholesome meal, as if a vegan burger wasn't enough!
Opening hours: 1130am – 10pm
Address: 44 Jalan Eunos, 419502
---
7. HICJUICE
---
If you are active on Instagram (particularly you healthy foodies), you've surely come across pre-bikini season juice cleanses. They are popping up in every region of the world, and HICJUICE is juice-cleanse haven for Singapore, specialising in cold-pressed juices of every sort from kale to cucumber, to various fruits and even nut milks; a level 1 juice cleanse starts from $108.00. The best thing about them is that they deliver, so for all of us busy-bees, not having to take the extra effort to go and buy a juice cleanse is a plus. Kale addicts, beware… You won't be able to resist.
Opening hours Daily: 11am – 9pm
Address: #02-470 Suntec City North Wing, 3 Temasek Boulevard Singapore, 038983,  #B1-K10 Raffles City Mall, 252 North Bridge Road Singapore, 179103
---
8.Real Food 
---
Besides being mostly vegan, Real Food is also committed to sourcing for good quality, healthy ingredients that are free from preservations, additives, and trans fats. Everything on their menu is made from scratch, from their vegetable dumplings ($8.80) to their strawberry and banana pancakes ($9.80). With how scrumptious their food is, you almost cannot believe everything is meat-free. 
Opening hours: Daily 10am – 10pm
Address: 110 Kiliney Road, Tai Wah Building Singapore 239549
---
9. GAEST
---
Furniture isn't the only thing that Scandinavia is famous for; they've made a name for themselves as being one of the healthiest places on earth with fresh fish and locally grown produce being the main ingredients of their diet.  This idea has been brought to Singapore through GAEST; the best part about this restaurant that is conveniently situated in Raffles Place, is that there will be an option for everybody. GAEST's menu offers everything from healthy salads to hearty sandwiches, all made with quality ingredients to recreate the Nordic way of living.
Opening hours: Mon – Fri: 730am – 930pm, Sat – Sun: 830am – 330pm
Address: 21 McCallum Street, 069047 Singapore
---
10. The Lawn
---
This is the perfect place for anyone that's concerned about getting the right amount of proteins into their diet for the day like chicken and fish. They offer a create-your-own-salad menu and customers are able to choose between an olive rice or a salad box, which means that you can stay healthy even when you choose to dine outside. The Lawn also offers freshly grilled meats and fishes that are prepared on the spot to ensure freshness and quality.
Opening hours: Mon – Fri, 10:30am – 9:00pm
Address: 8 Commerce Street, #B1-11 AXA Tower, 068811 Singapore
---
Eat Clean Live Longer
---
Now that you know where to get some delicious and healthy treats, it's time to indulge! Here are some ideas for your cheat days. Do you have any recommendations? Leave them in the comments and we'll get to them!
This article was written by Mariko Rabbetts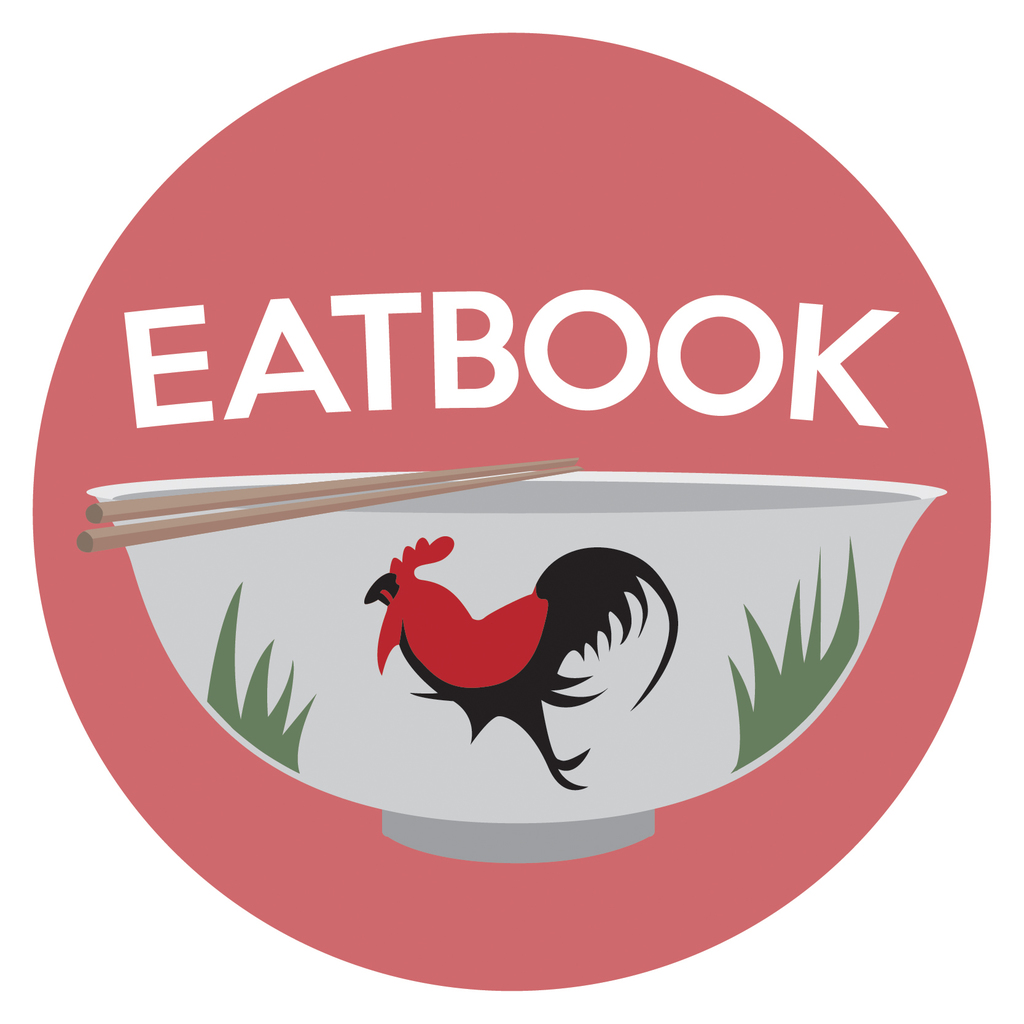 Drop us your email so you won't miss the latest news.