Hello Baby for vegan food
Update: Hello Baby is now permanently closed.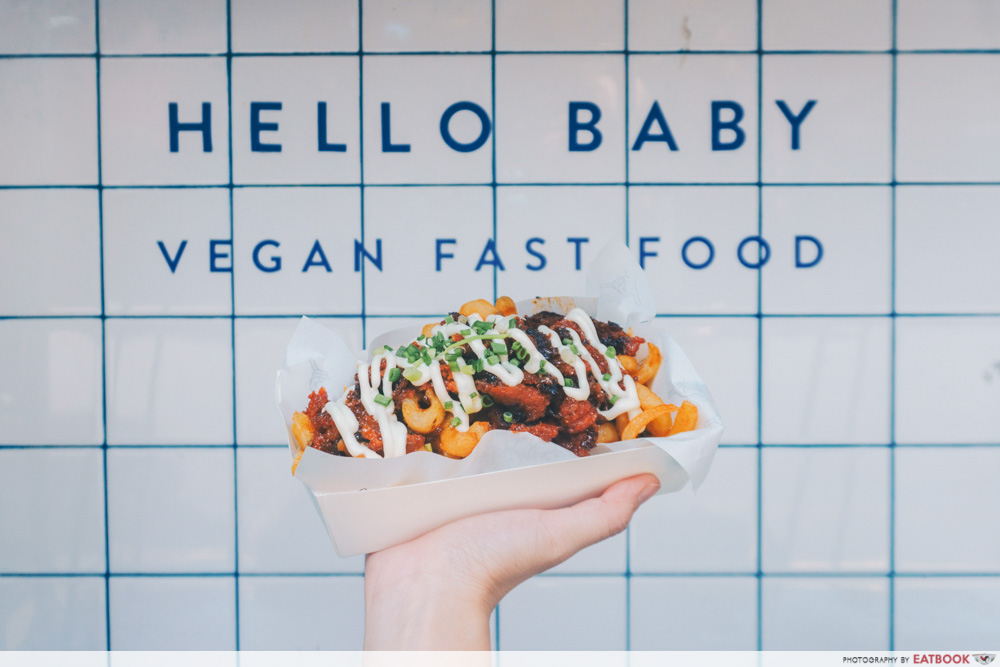 Let's make this clear: vegan food doesn't excite me. But I'm a sucker for pretty things, so when I walked past Hello Baby, a roadside kiosk at Chinatown serving up vegan bites, I was intrigued.  The stall stood out, with its blue and white facade that screamed hipster.
Opened by the boys behind popular vegan restaurant HRVST, this fast-food joint offers a menu of vegan eats including the highly raved about Beyond Meat burger patties.
Food at Hello Baby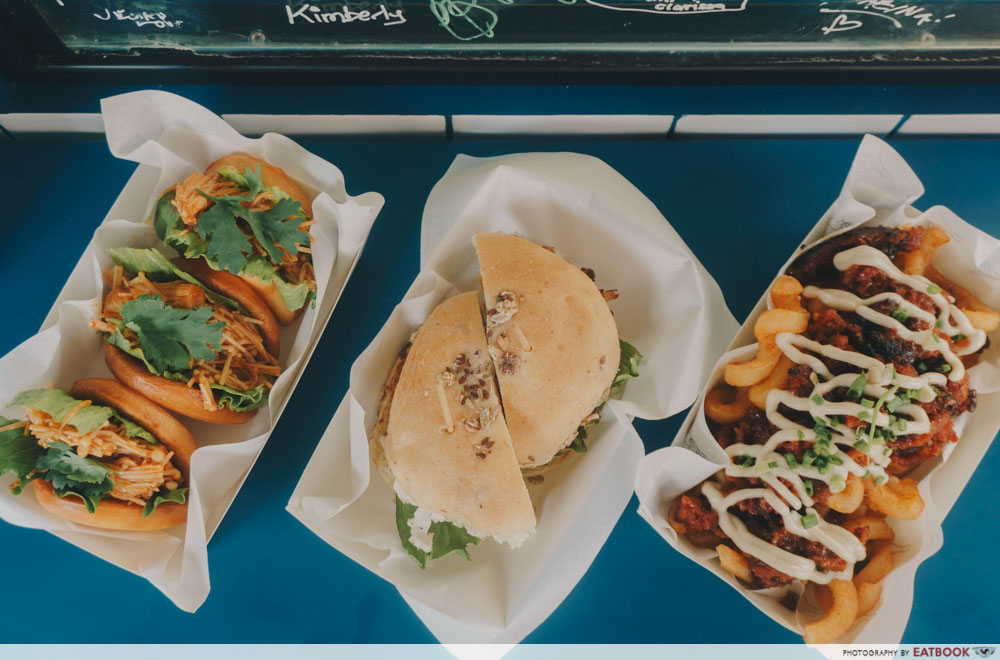 The menu is compact, with seven savoury dishes to choose from. The biggest draw here is that they offer Beyond Meat Burger. These plant-based patties are known for their uncanny resemblance to meat in both taste and look. I mean it even has a pinkish centre that "bleeds" from the usage of beet.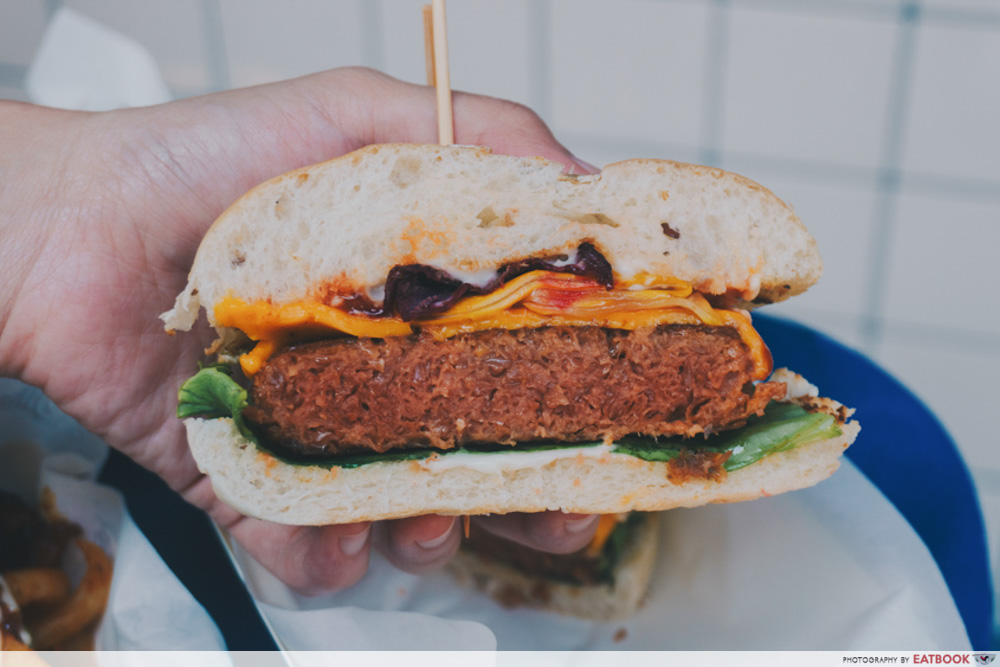 We decided to play it safe and skip the Local satay-sauce burger, going for the Ang Moh ($15 each) instead. This burger comes with mayo, basil ketchup, pickled zucchini, beetroot chips, and cheese. Holding it all together are lightly toasted brioche buns.
A burst of umami filled my mouth as I chomped the burger. It was juicy, with a slightly fibrous texture. In fact, the burger felt like a cross between beef and pork. It tasted nothing like the usual nutty mock meat, nor did it taste like a specific sort of meat found on the food chain. One thing's for sure – it was good.
Each ingredient complemented the other. The slivers of pickled zucchini provided a sharp bite, while the beetroot chips lent an earthy tang. It was slightly sweet from the ketchup, and the mayo and cheese made it scrumptiously rich. 10/10 would have this burger again.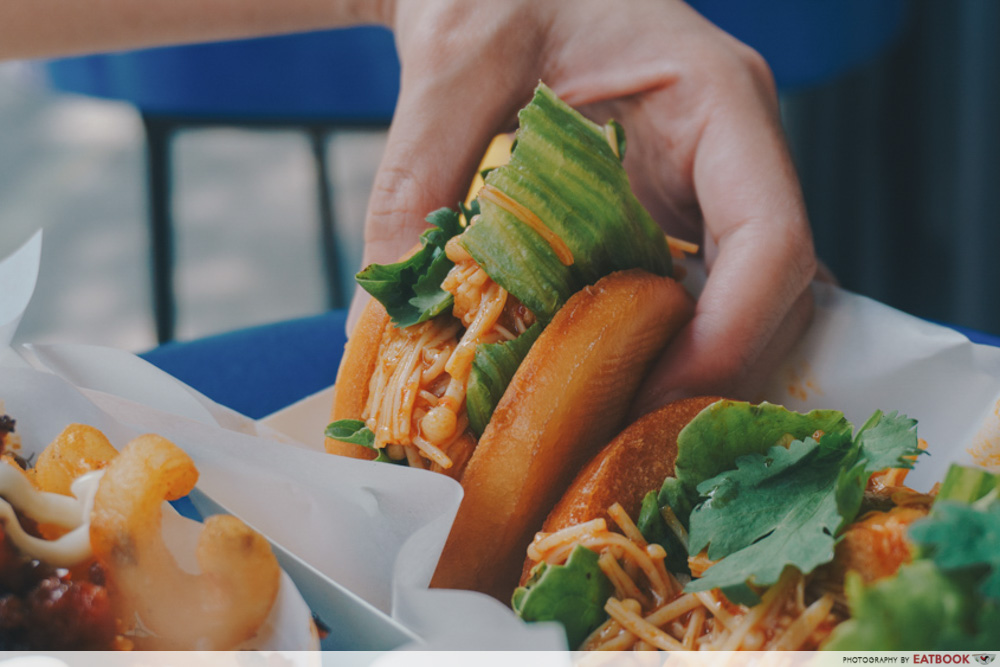 Remove all notions of how the Chilli "Crab" Mantou Sliders ($10) should taste like. Served in threes, the deep fried mantou are stuffed with enoki mushrooms doused in a piquant chilli crab sauce.
A novel idea, the enoki mushroom carried the sauce well and provided a nice crunch against the golden buns,
PSA: Don't wear white while having this, as it can get very messy.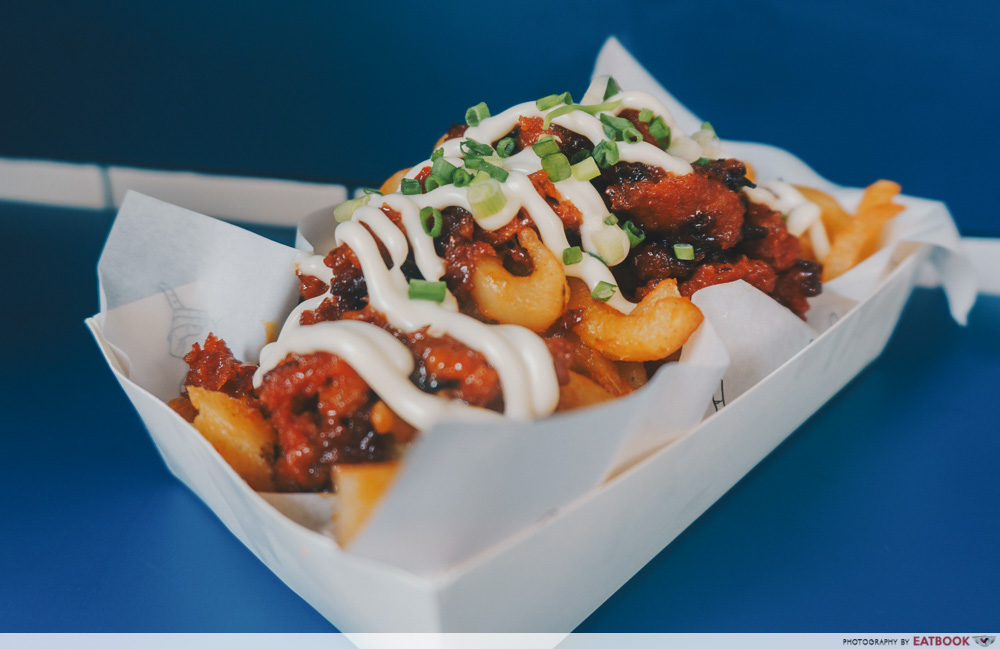 Fast food and fries go hand in hand. So it was natural for us to order the Chilli Fries ($12), which comes loaded with cheese, mayo, chilli, and minced "meat". The meat they used is the same Beyond Burger patty, except that it's chopped up on the grill and tossed in a house-made chilli sauce.
The meat-like toppings reminded me of the sweet char siew fillings in bao. It was not bad, but I did wish it had more heat and less of a saccharine tang. I will stick to beefy chilli fries, please.
Ambience at Hello Baby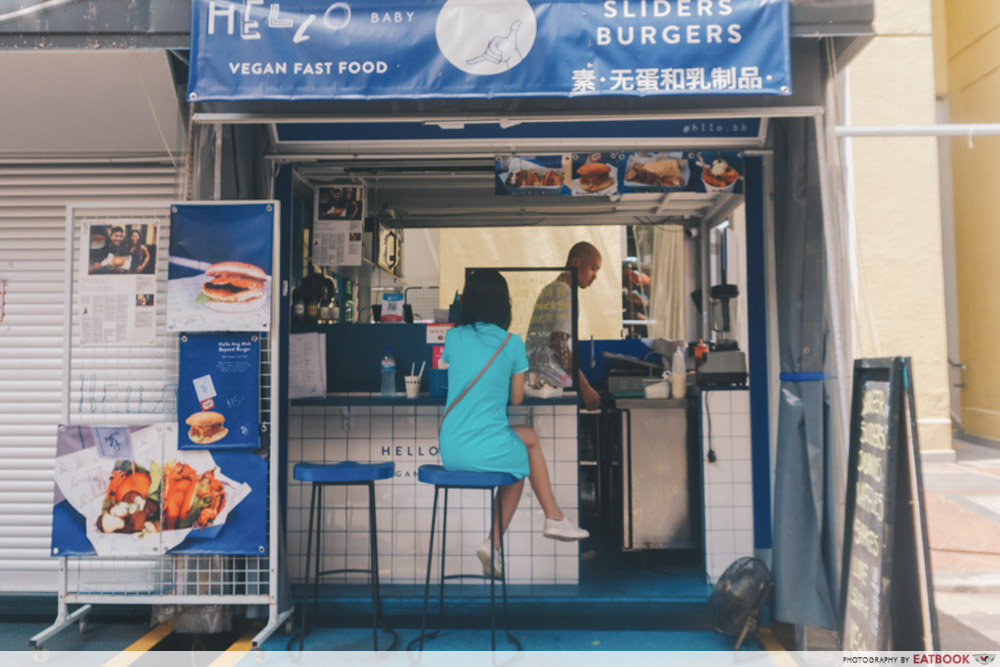 Hidden among the rows of tourist traps along Chinatown Street Market, Hello Baby is hard to find if you don't know your bearings. To save you the trouble of deciphering your location on Google Maps, we suggest you look out for Chinatown Complex and head towards that direction. The kiosk only has space for two diners, so opt for takeaway instead. As there's only one chef helming the tiny stall, patience is required if you're ordering the entire menu.
The verdict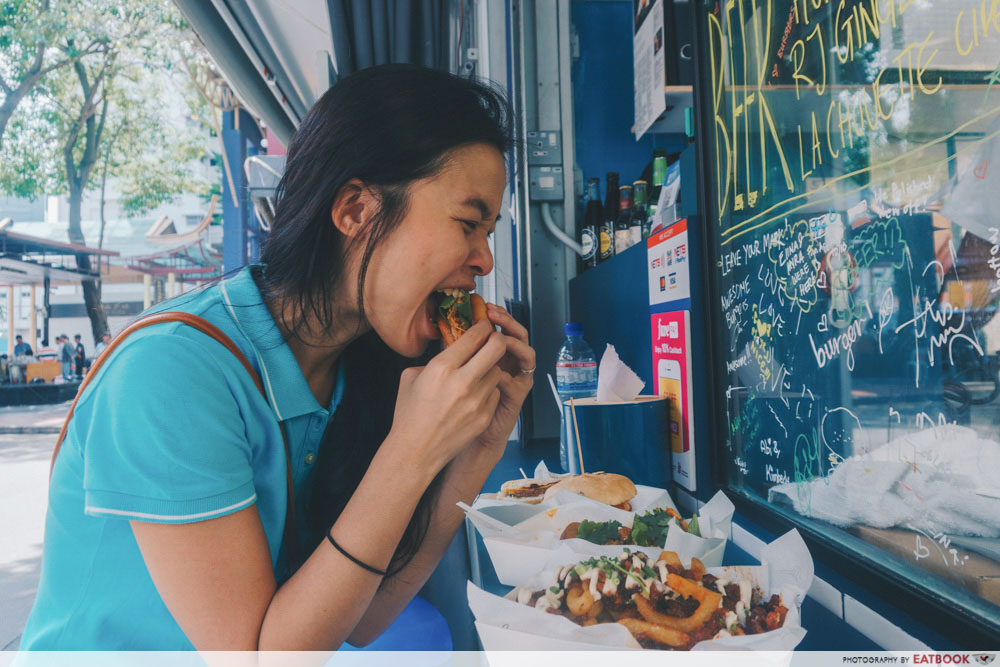 I'm dumbfounded by how scrumptious the vegan burger was; it's even better than some beefy burgers I've had the pleasure of trying! I liked how they don't just use mock meat, and went with innovative alternatives such as enoki mushroom. All I can hope for is that they set up a chain around Singapore.
Address: 10 Trengganu Street, Singapore 058464
Opening hours: Wed-Mon 12pm to 9pm
Website
Photos taken by Marissa Eliza.
This is an independent review by Eatbook.sg.
Summary
Pros
– Tasty Food
– Quality ingredients
– Friendly staff
Cons
– Slow service as only one man tending the stall
Opening hours: Wed-Mon 12pm to 9pm
Address: 10 Trengganu Street, Singapore 058464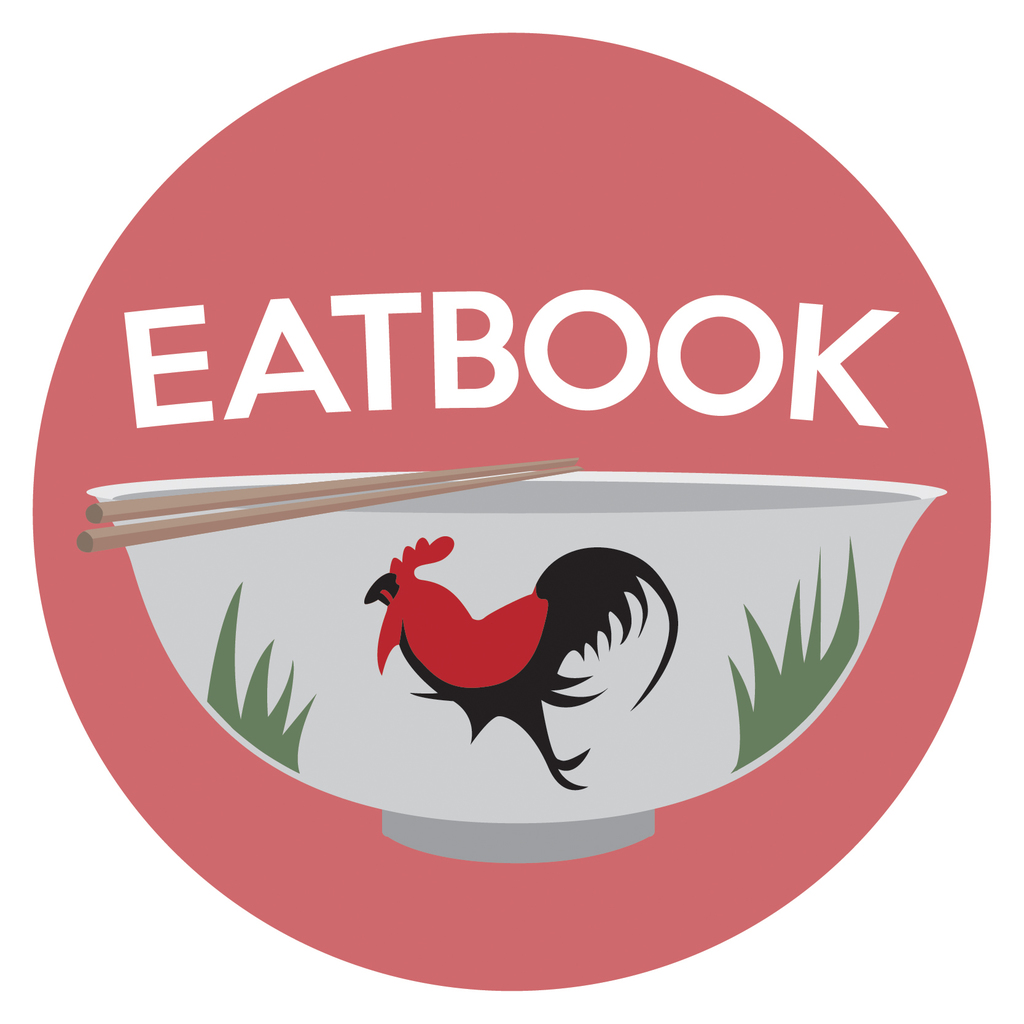 Drop us your email so you won't miss the latest news.